10 Easy DIY Decor Hacks Every Indian Bride Should Know
BY The WMG Bride | 03 Mar, 2015 | 28721 views | 3 min read
Whether it's the small mehendi at home, or a roka function , you may not always be hiring a fancy pants decorator for your big day , and these quick hacks ensure that your humble abode gets that extra kick it needs to make for pretty photographs !!!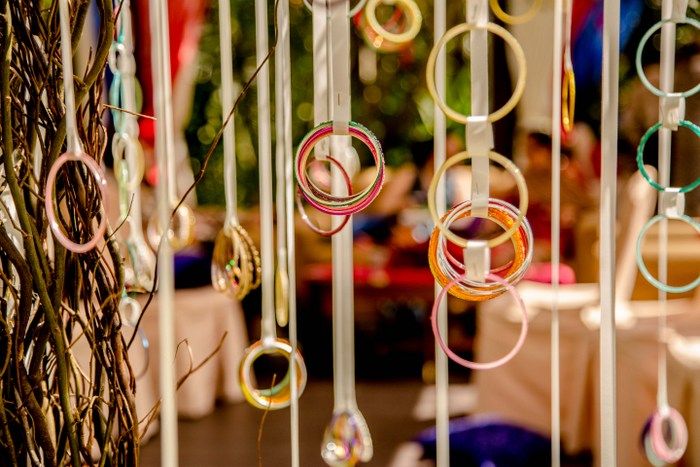 Photo by WedRed. From the Wedding:Rasna and Chirayu
1. Hang ribbons from the ceiling/ trees and tie a bangle at the end
Super effective mehendi decor hack - get colored ribbons and hang them from trees/ ceiling etc and have bangles hanging from them . You could even get extra creative and hang a brightly packed lollipop or two as well .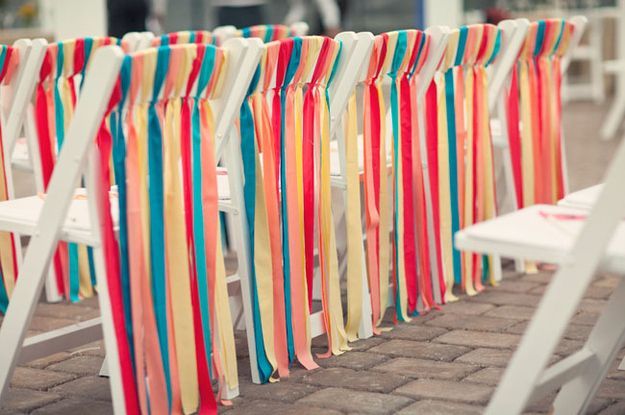 2. Use ribbons to decorate chair backs.
Strips of colored ribbons hung at the back of chairs=major cuteness factor.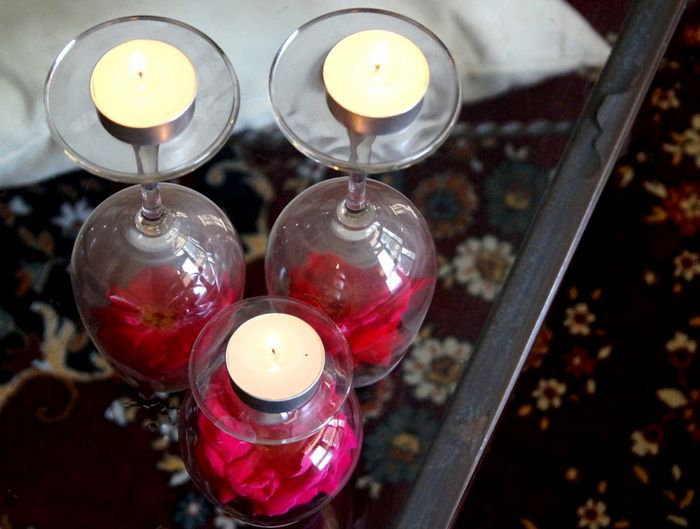 3. Fancy table centerpieces ready in a  minute
Have some wine glasses around your house? Grab those, pluck some flowers from the garden and dive into your tealight candle stash to create these super easy table centerpieces that will be the talk of the town. See full post here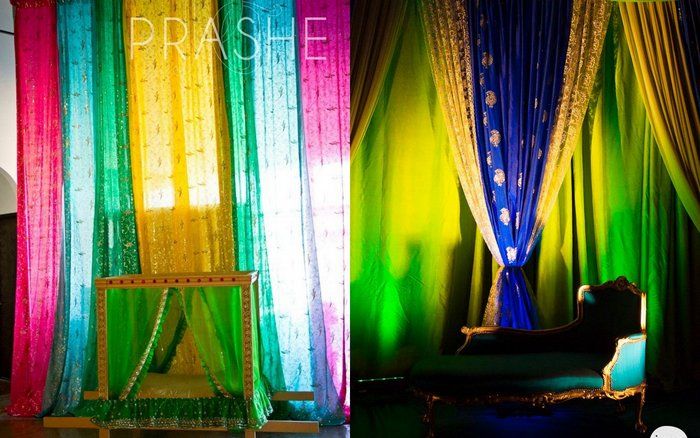 4. DIY photobooth with Silk Sarees / Bandhini Dupattas
Want a pretty photobooth backdrop without spending a ton of cash?  Ask for your mum's silk sarees (if she agrees and hang a bunch of them spread out in the backdrop- makes for a visually striking picture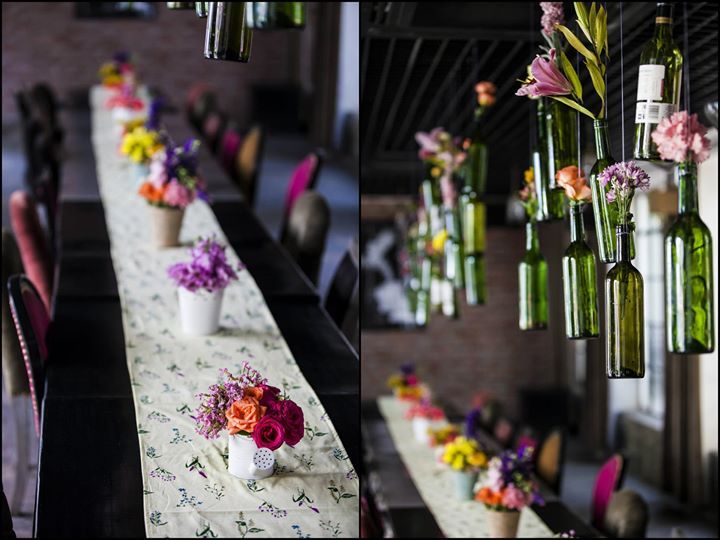 From the post: Unique delhi engagement, Photography by Mahima Bhatia
5. Create a super gorgeous backdrop with bottles and flowers 
Have a small ceremony at home and want the backdrop to look pretty? Hang glass bottles / jars from the ceiling at different levels and put flowers in them like this super brilliant bride did above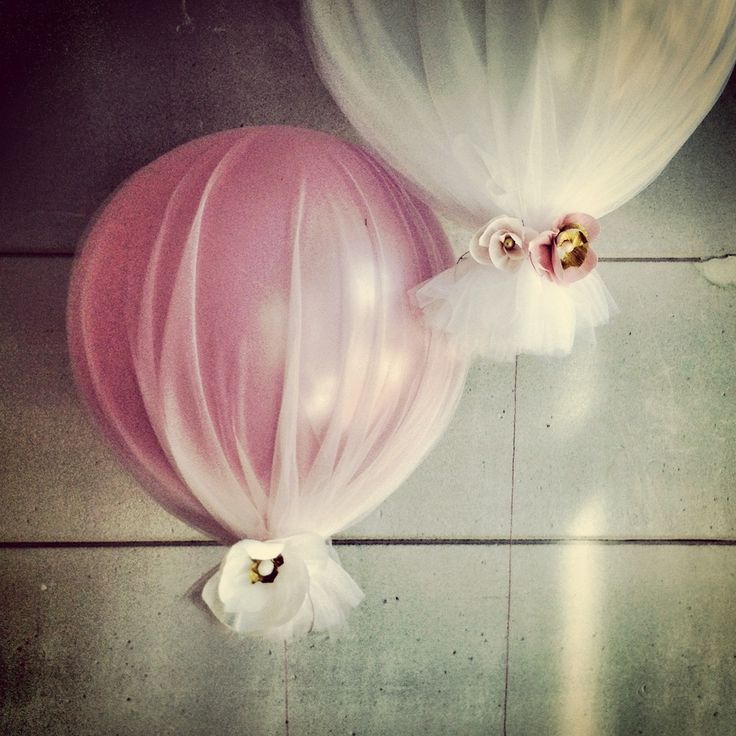 6. Wrap balloons with toulle for an easy, breezy vintage theme
Want to go pastel and english vintage without spending a ton of money? Get balloons in pink and wrap them with toulle in white and pink. So easy and so effective. Use existing mirrors and photo frames in the house for a more elaborate look.
7. A rangoli never goes out of style
Its true , but be careful that it's created at a place where people dont walk over, or all your hard work would be ruined and a lot of high heels would go home drenched in color !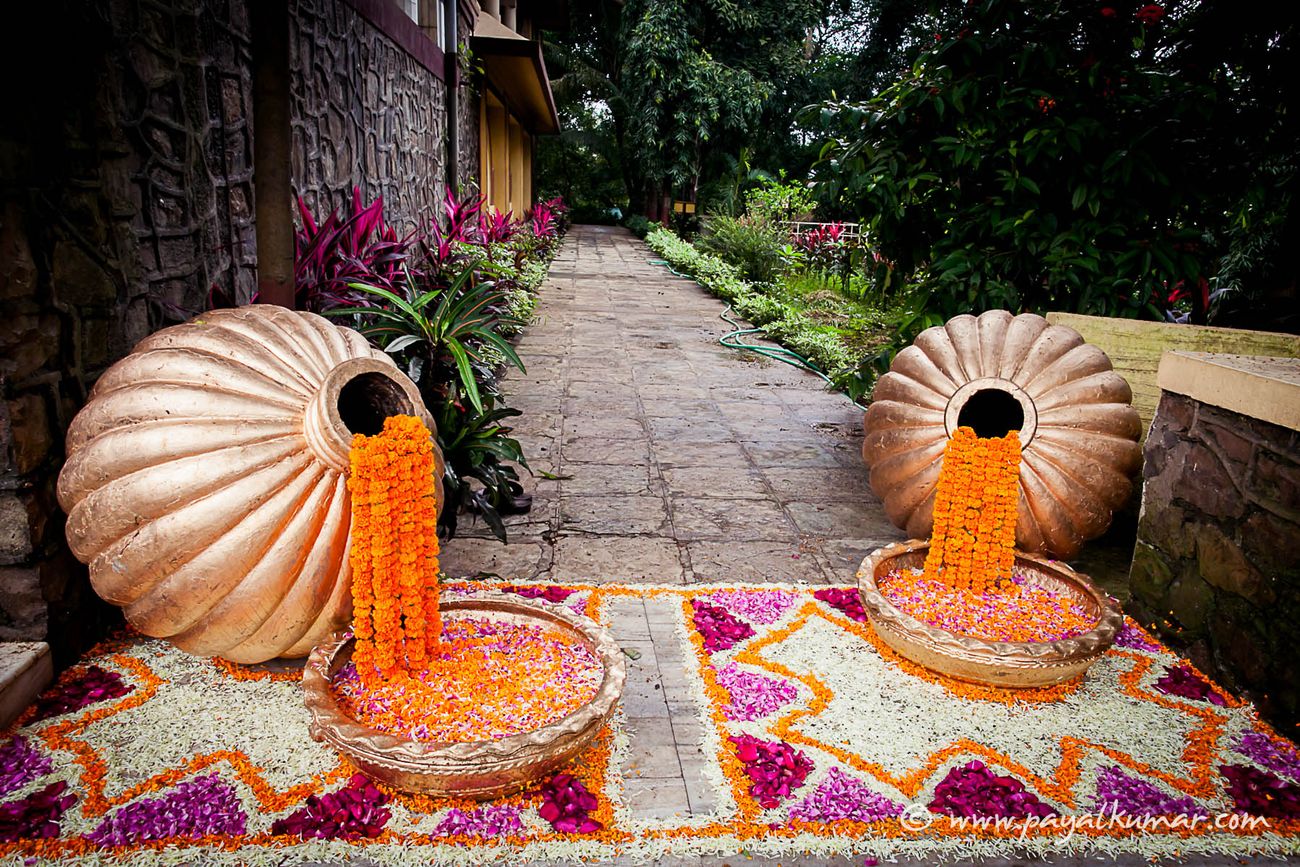 Photo by payals all things nice. Wedding coming soon
8. Matkas with spilling over  genda flowers can make the perfect props 
Want a unique way to use Matkas and flowers? Have flower strings pouring out from some of them. You can place these matkas on the edges of  high tables with the  florals just swinging and reaching the floor , or just at the entrance like this one
9. Kites are the perfect decor prop for your mehendi
Hang the string from one end to the other in a pattern and hang kites at various intervals. So simple, so effective. Or use kites as table mats
10. Photographs and Genda flower strings = Magic
Such an easy thing to pull off and looks lovely for all the guests to browse.