Quirky Mehendi Favor Ideas Under INR 500 That You'll Love!
BY Sakshi | 22 Sep, 2023 | 36519 views | 4 min read
If you're having an intimate wedding and a mehendi function, we are sure you're looking for some affordable favors. If you want favours under INR 500 per piece, and that is the budget you want to stick to for the mehendi, then here are some nice and trendy ideas you can pick and choose from, plus, where to get it!
Here are some quirky, practical and cute little favors you can consider giving to your guests which are within a budget and so fun. Scroll ahead for inspo!
These cute little jars that can be used for anything!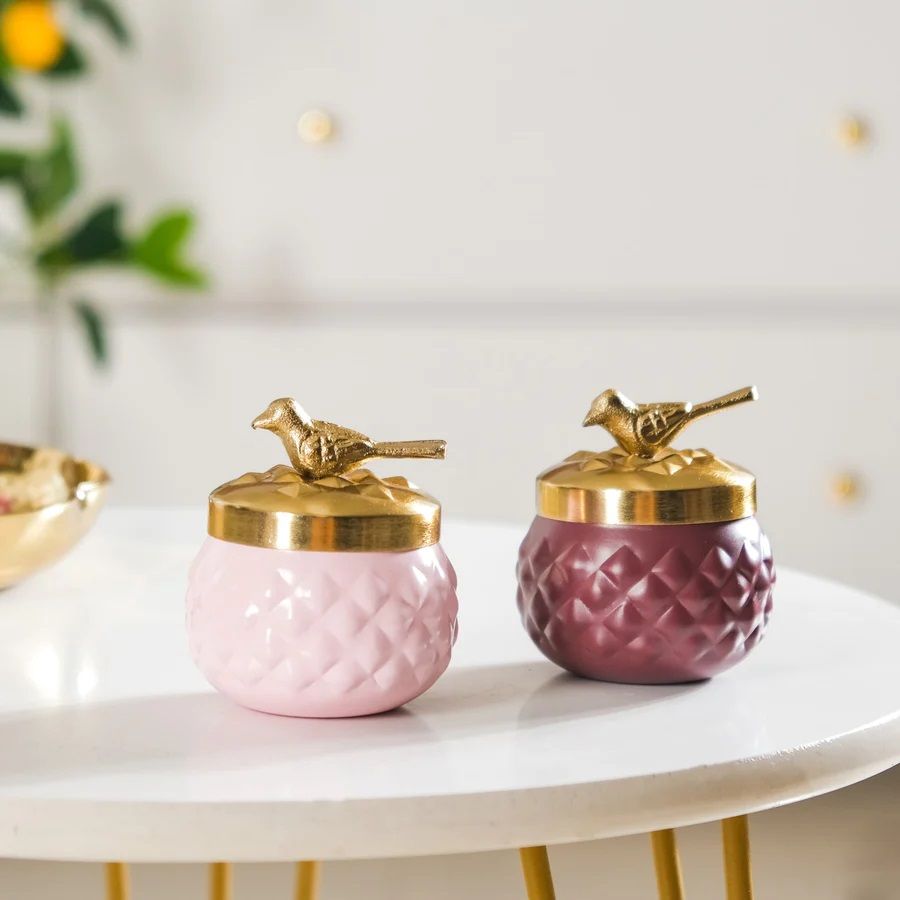 Buy from Nestasia for INR 475 for a set of two.
From tea to jewellery, these can hold almost anything, and we think they are too cute to miss with the little ceramic bottoms and the pretty lids shaped like birds.
It's Pearlcore & we're here for it!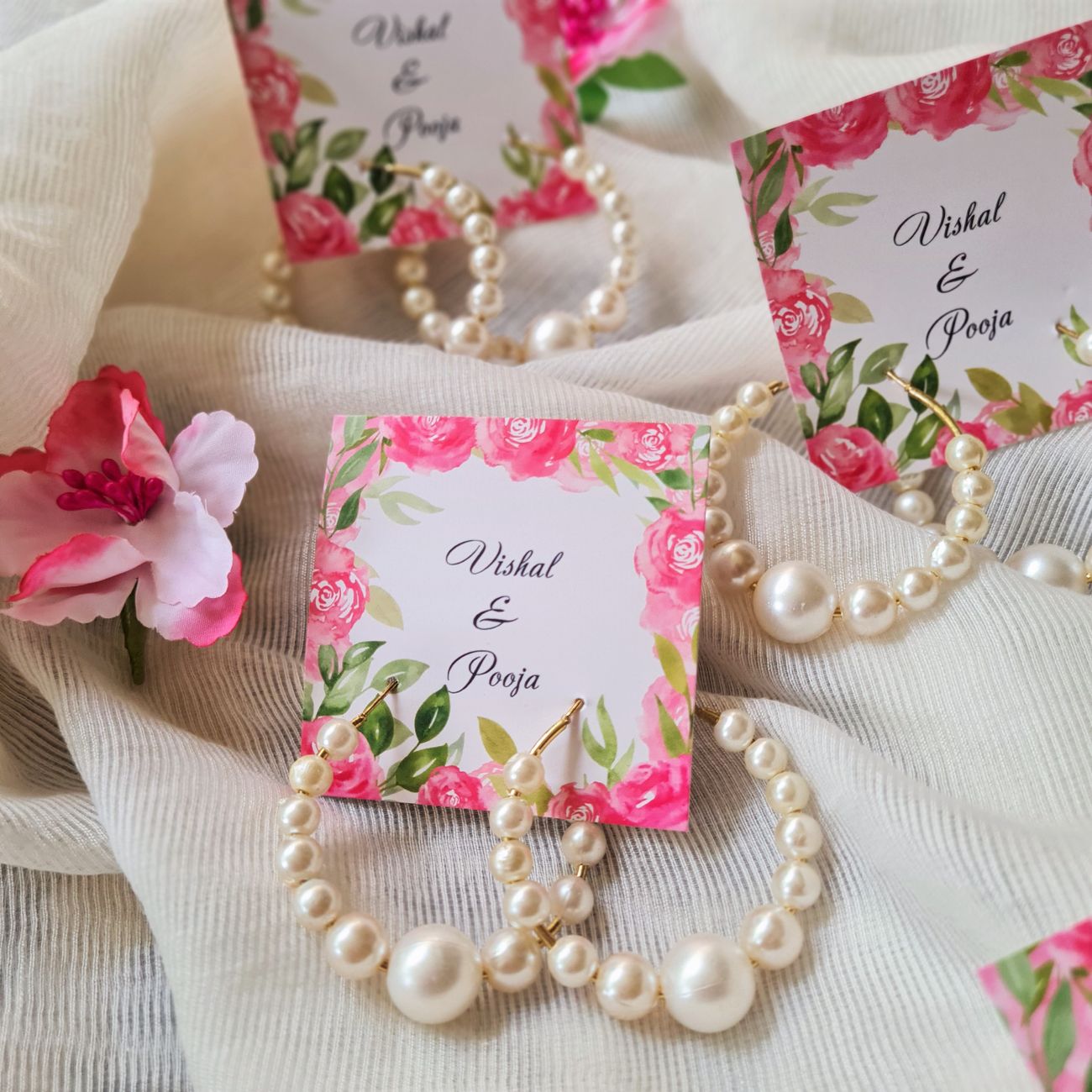 Buy from: Satva★ 4.9
Delight your guests with the lustrous allure of pearl jewelry, the perfect Mehendi favors and let these iridescent gems become cherished keepsakes of your celebration!
Hand Harnesses that are so fun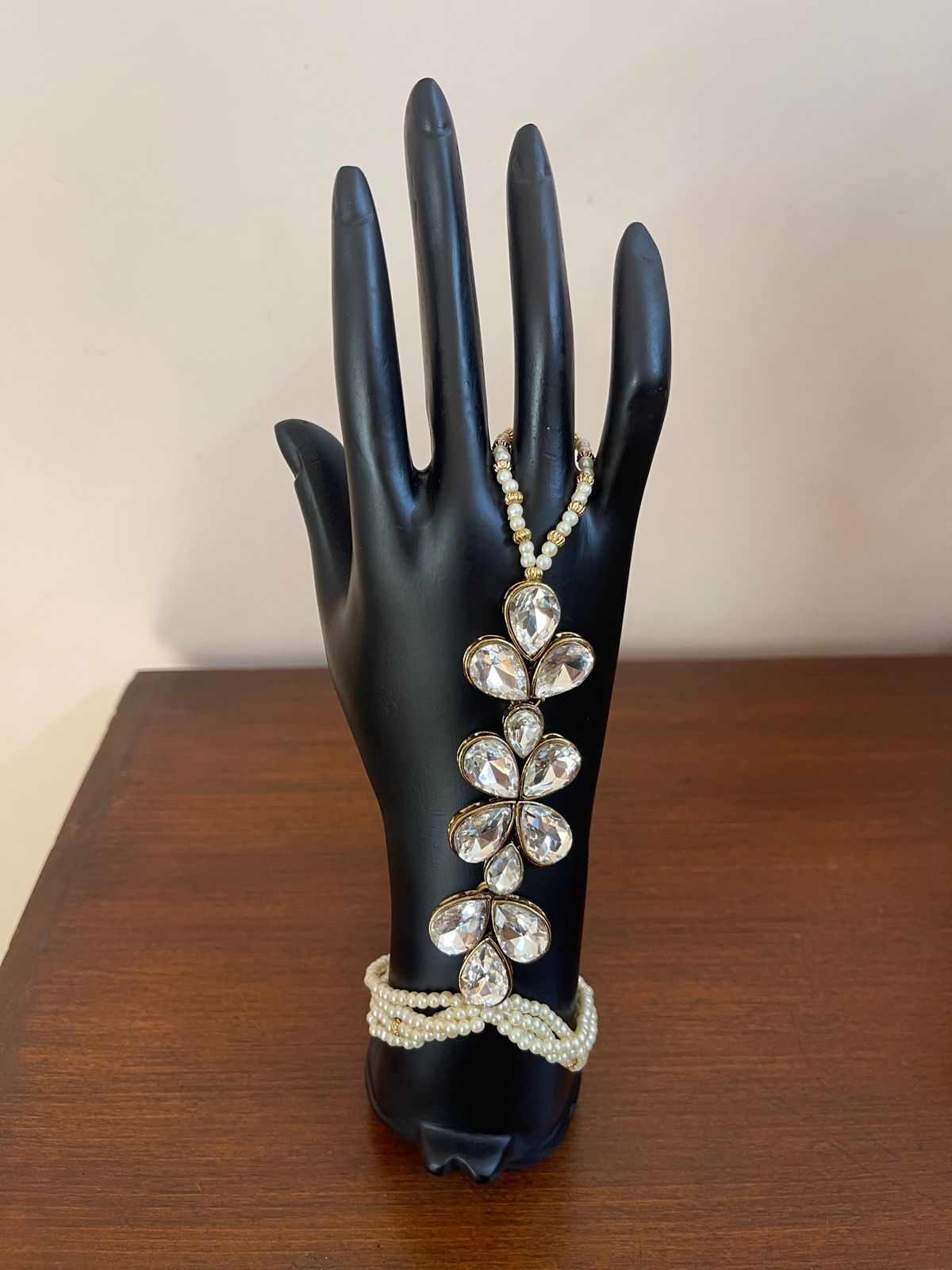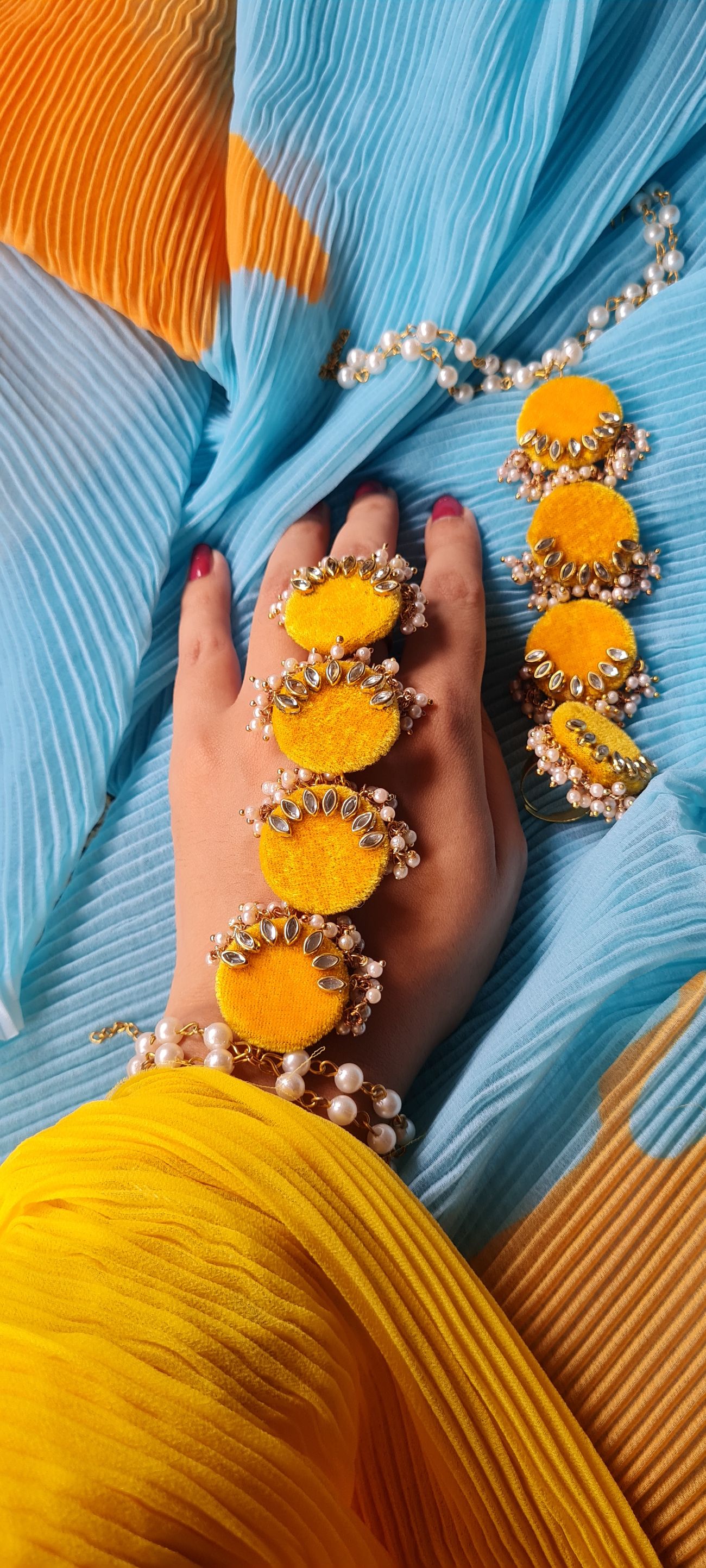 Buy from Aarna Accessories★ 5 and Satva★ 4.9
These are pretty to display, and something that will make a lot of different age groups happy. These are two pretty options under INR 500 per piece.
Clutches that are so cute!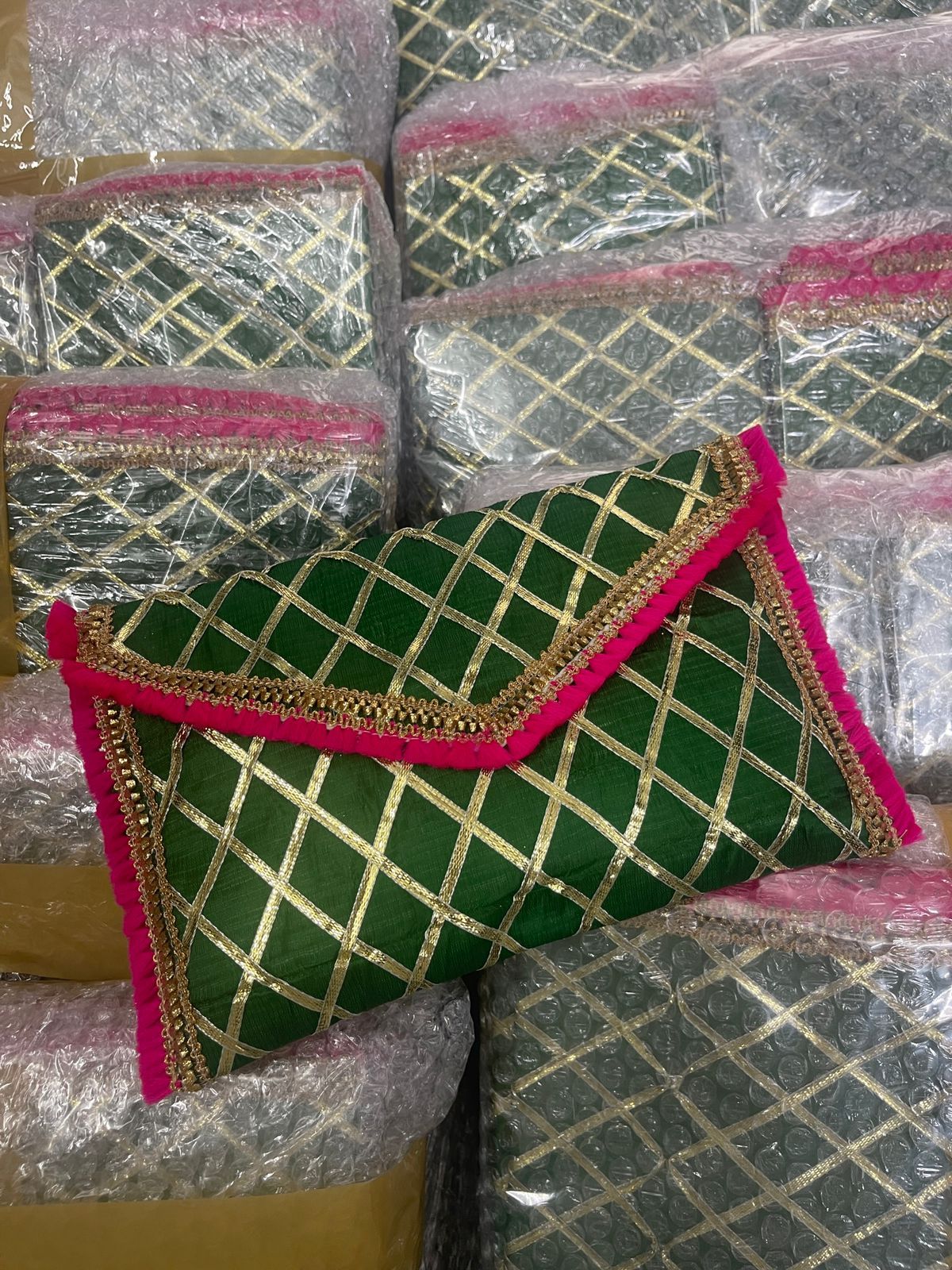 Buy from Aarna Accessories★ 5 for INR 300-350 per piece
These are clutches that are nice and pretty to give away, and we are sure will be loved by the guests!
These 'juttis' that scream fun!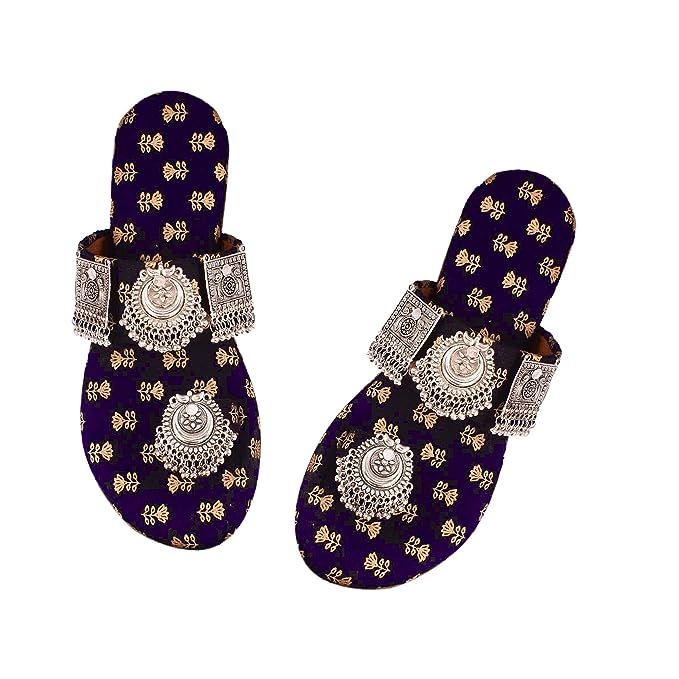 Buy from Amazon for INR 499 per pair
Elevate your favors game with a touch of fun with these stunning statement juttis – we're sure your guests will fall head over heels for them!
Jewellery Set Box that exude regality!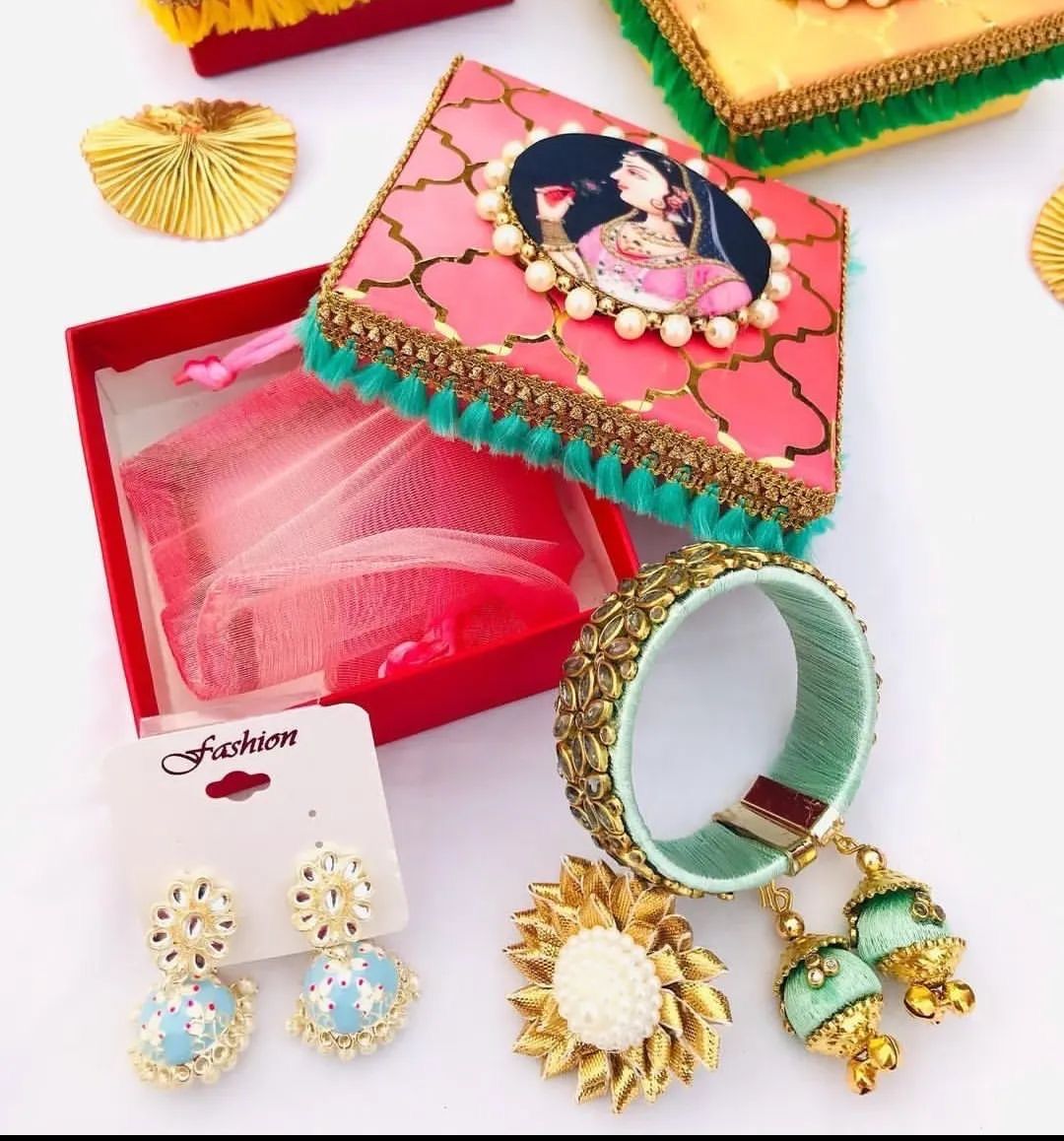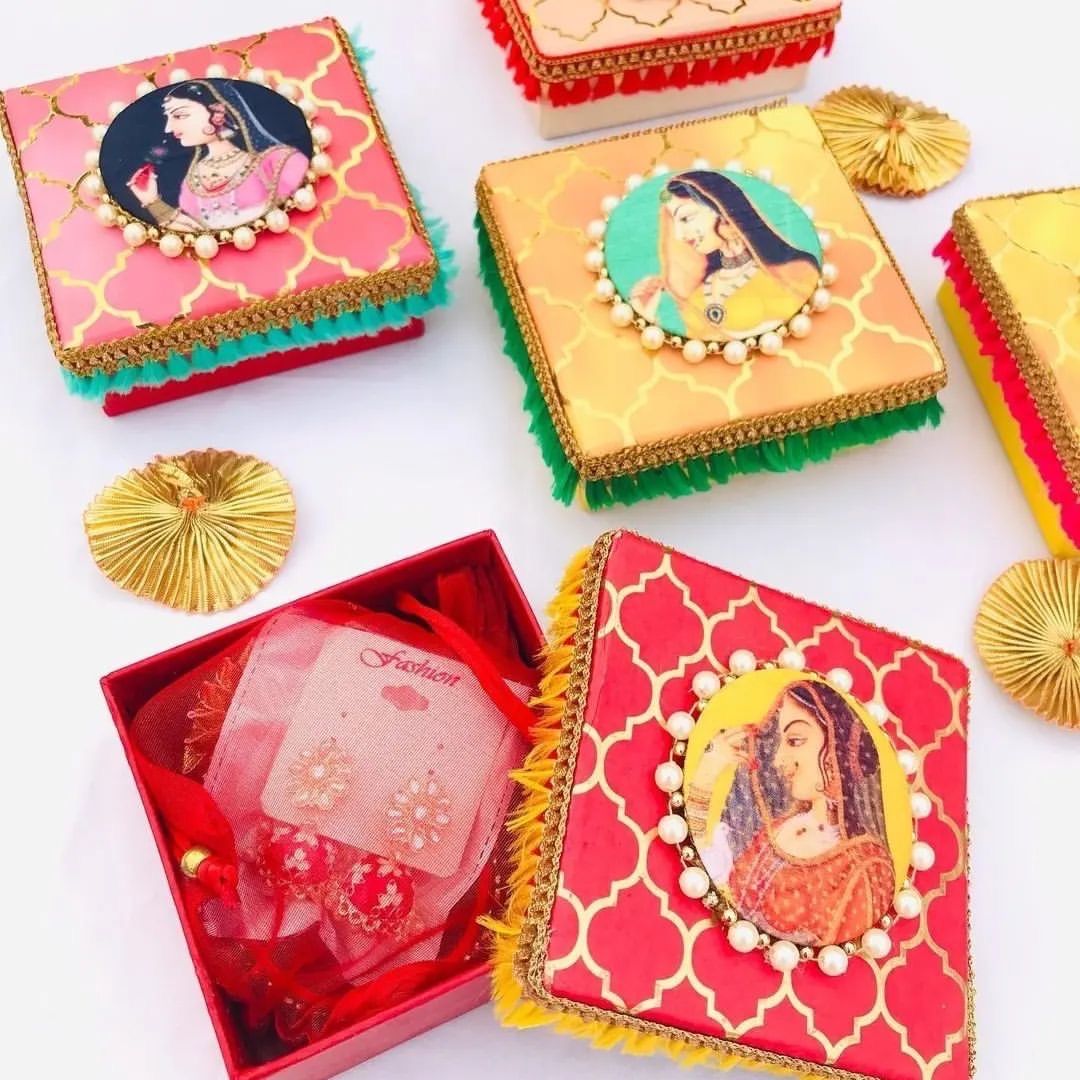 Buy from: Florenza Jewellery
Made with love, these jewellery sets are perfect to adorn your guests and take their look up a notch!
DIY Fennel Cones!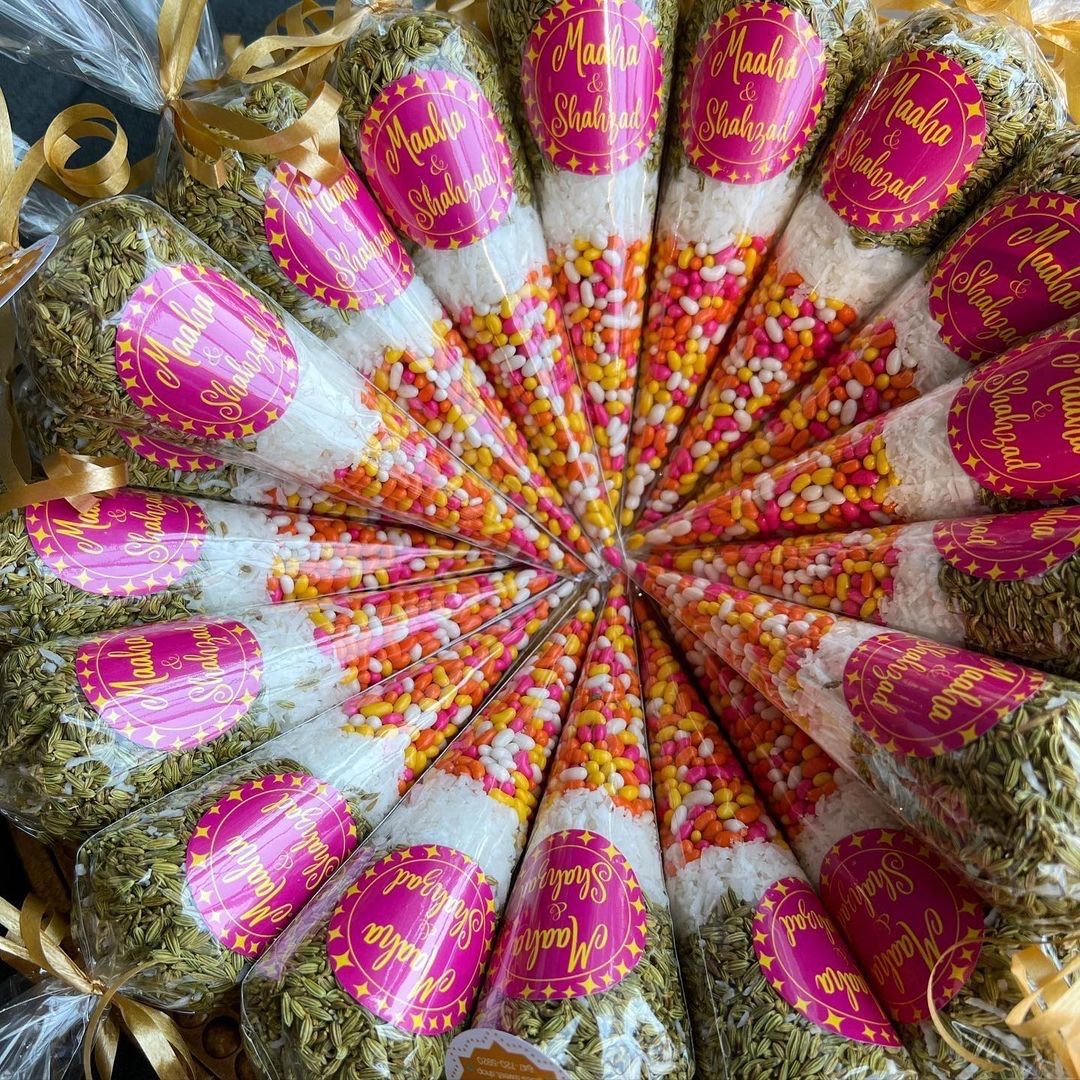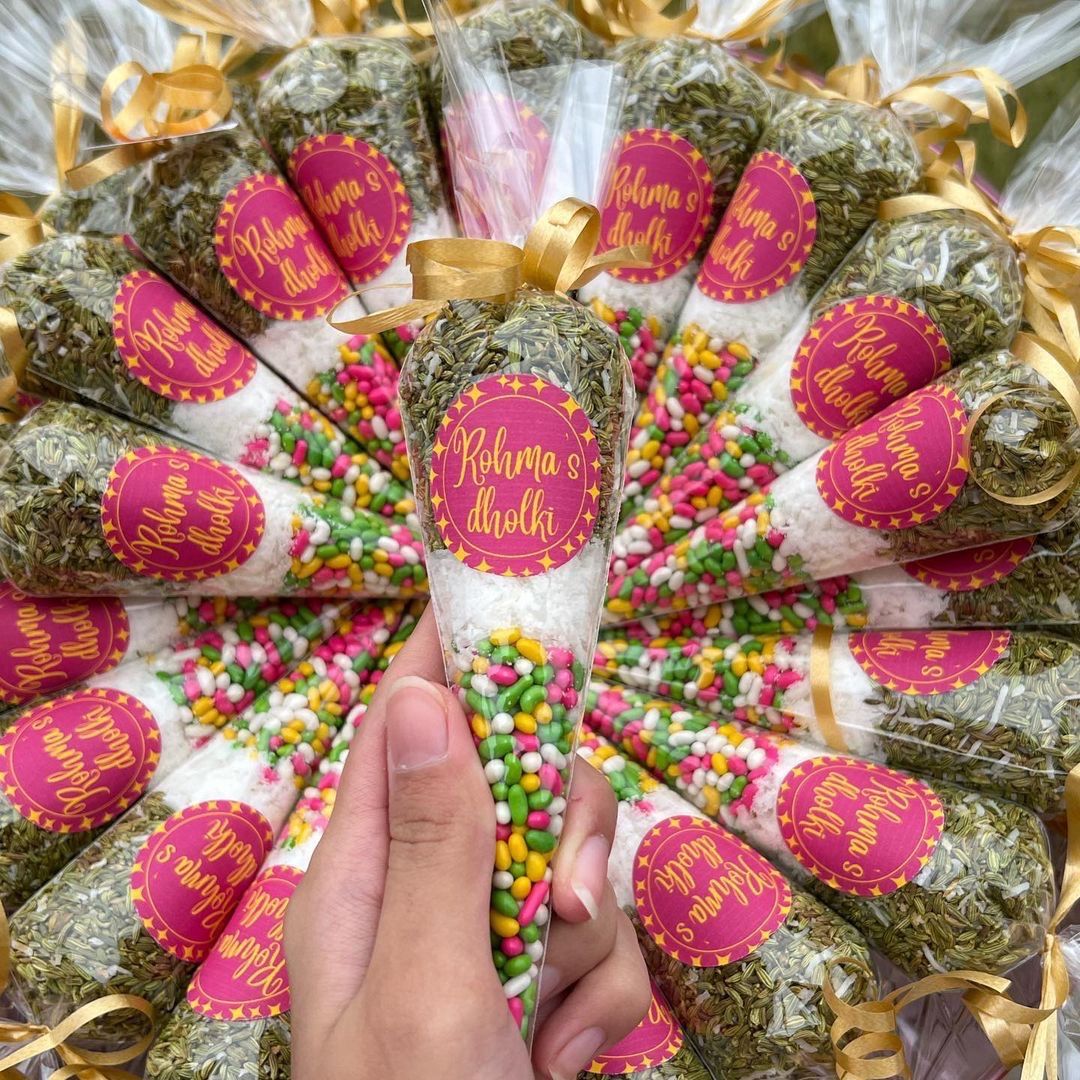 These fennel cones aren't just adorable-looking, but they taste delectable as well. The best part? You can DIY these on your own and add a personal touch to your Mehendi favors!
Vibrant & Funky Hairbands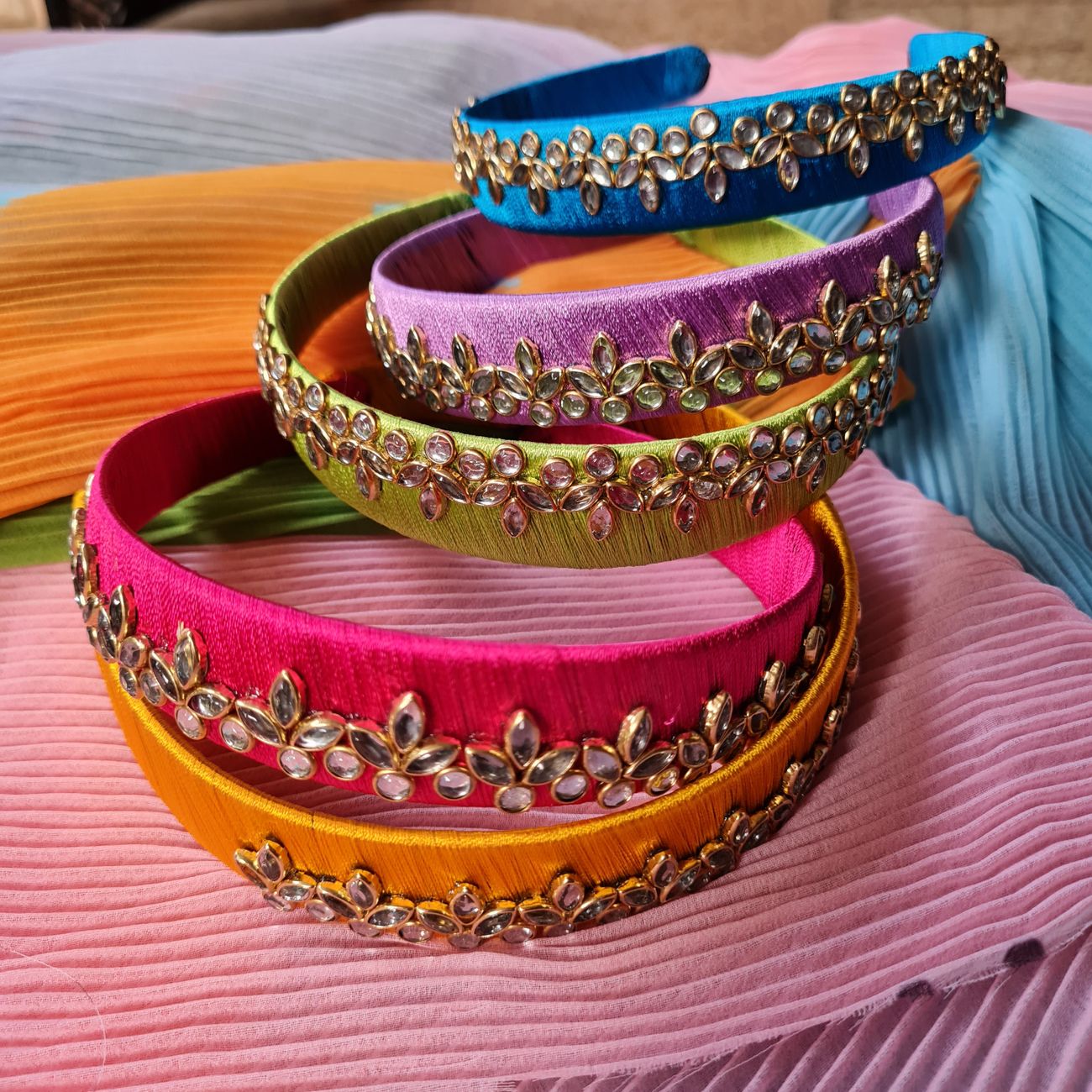 Buy from: Satva
These funky hairbands are the perfect Mehendi favors to add a pop of color and style to your guests look.
These little travel jewellery cases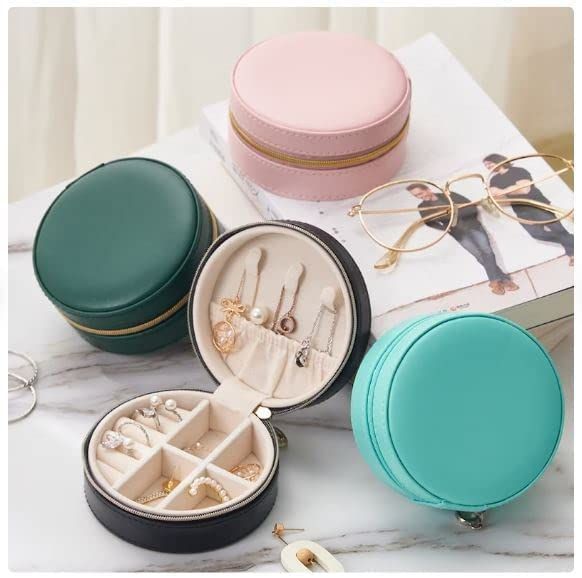 Buy from Amazon for INR 299 each.
We are sure this is something that will be loved by everyone- we've used them, and we can say that these are super handy!
Seashell Bangles to add that pop of colour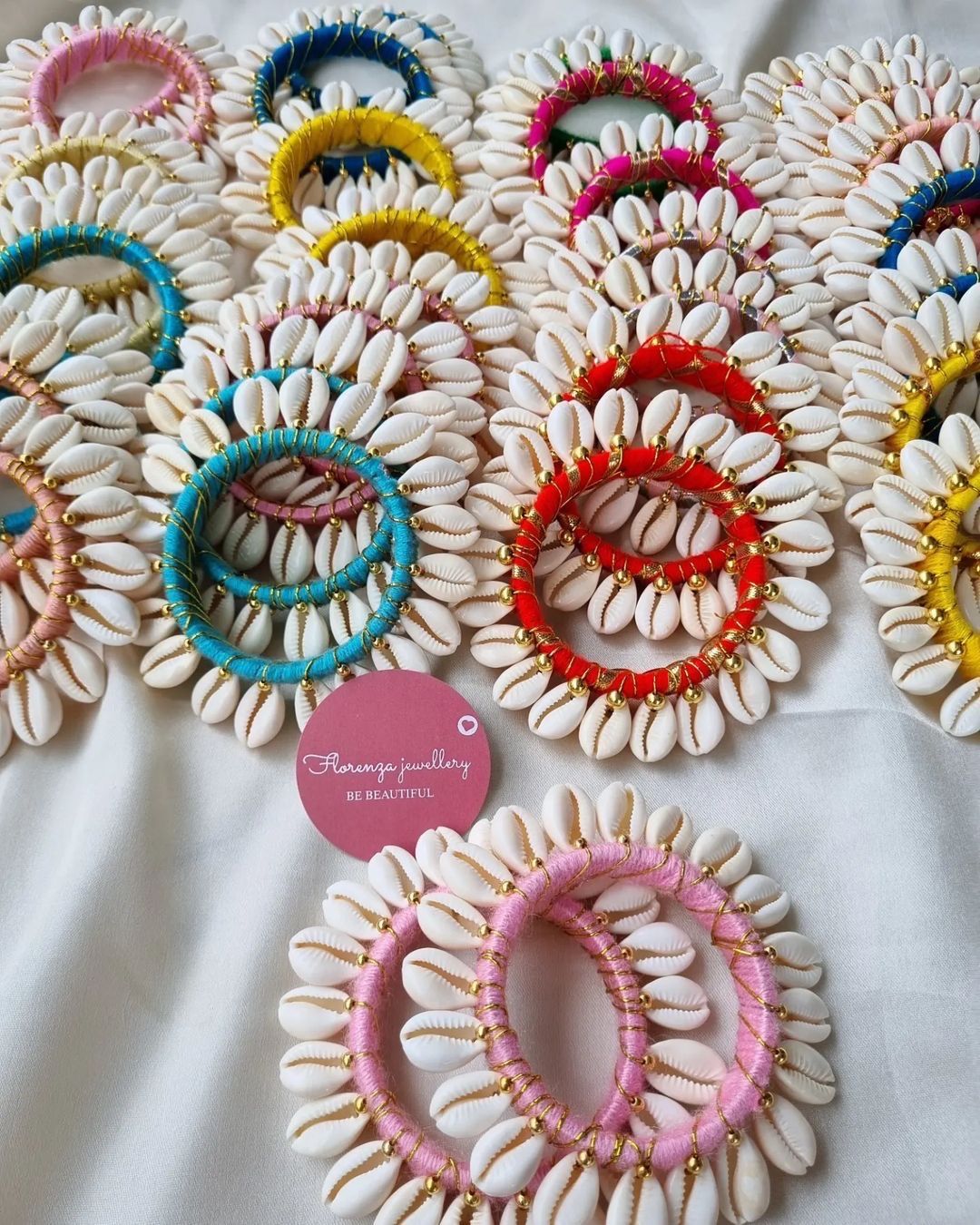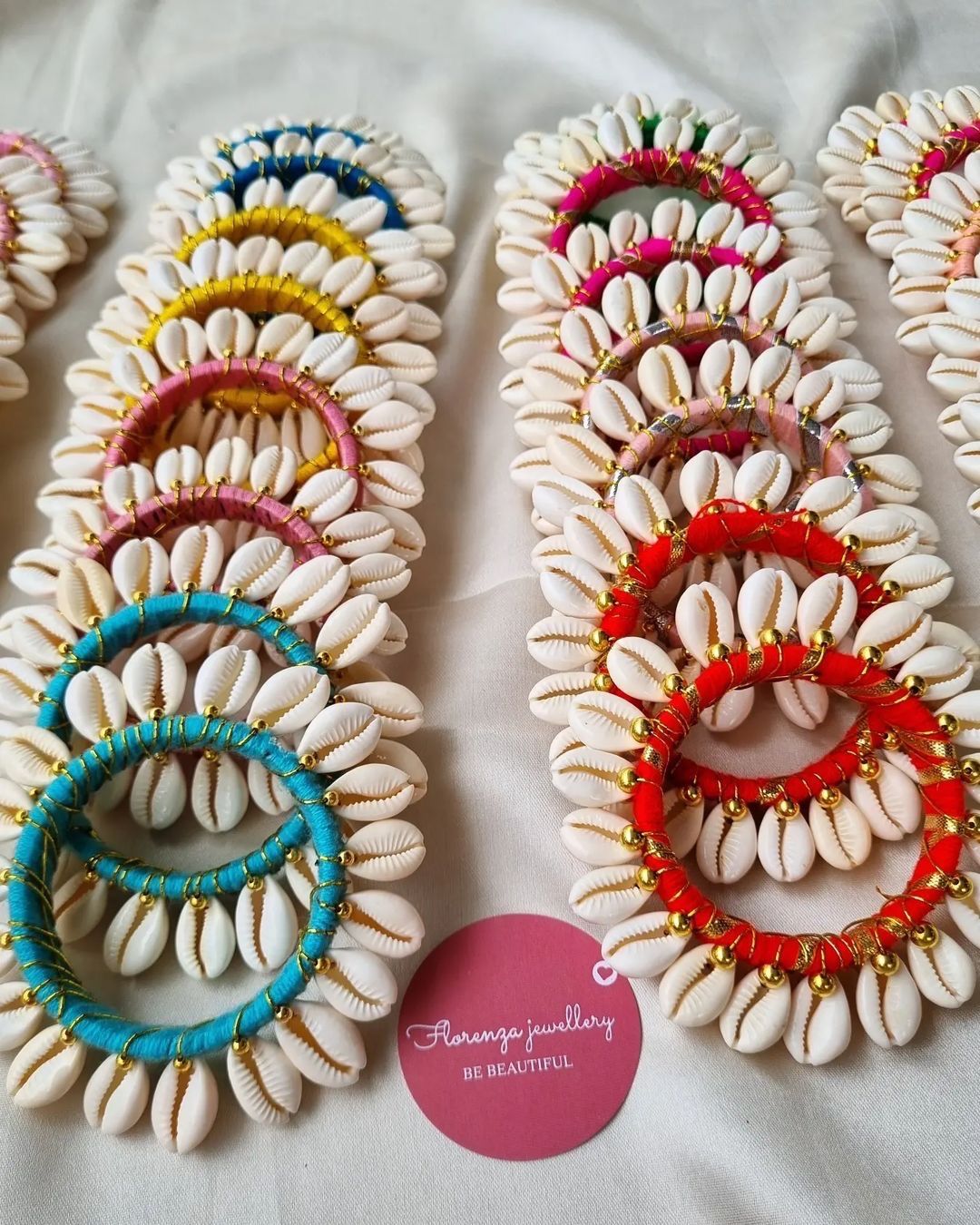 Buy from: Florenza Jewellery
Don't you just love these seashell bangles? They're like a breath of fresh air among all the Mehendi favors!
Give em' Some Scented Love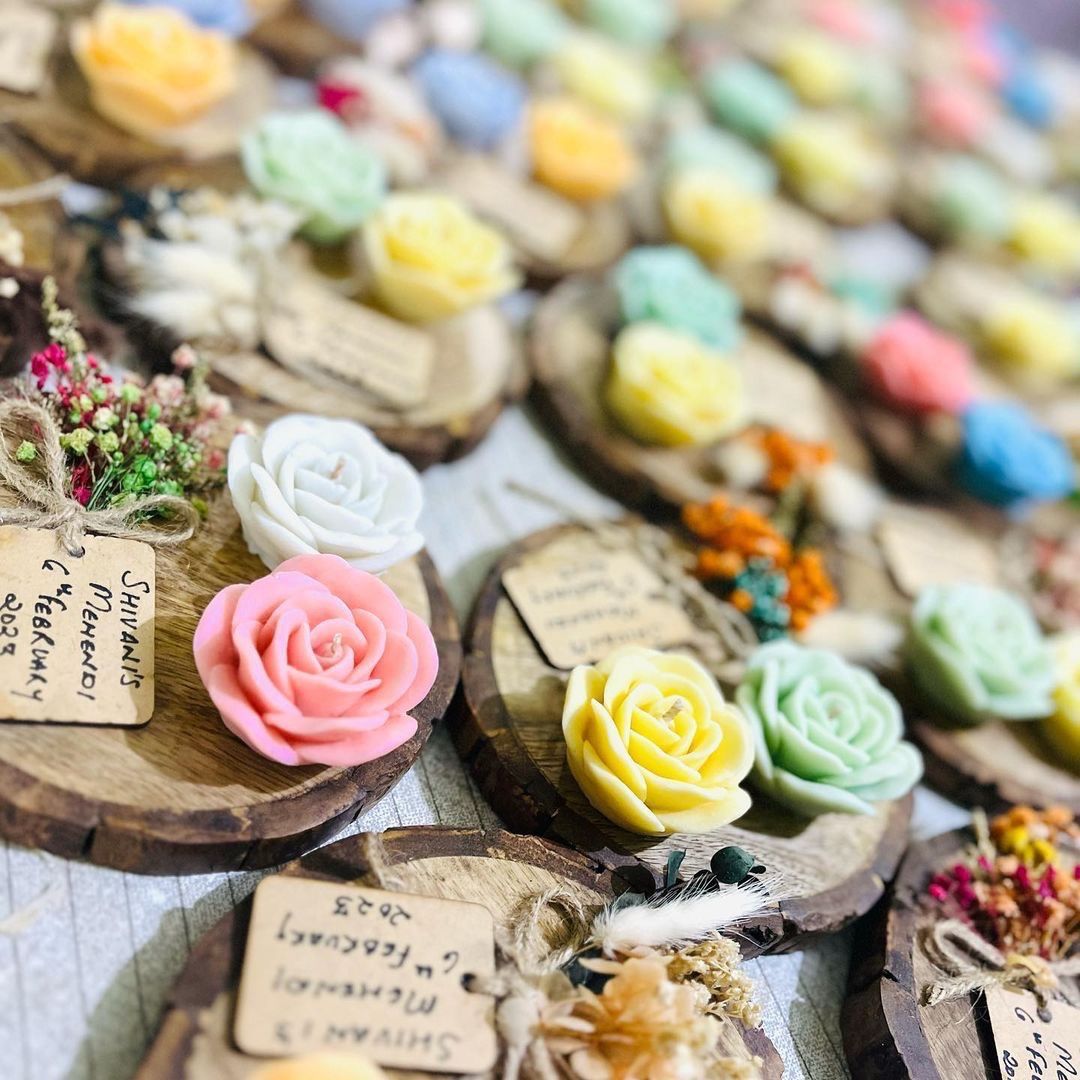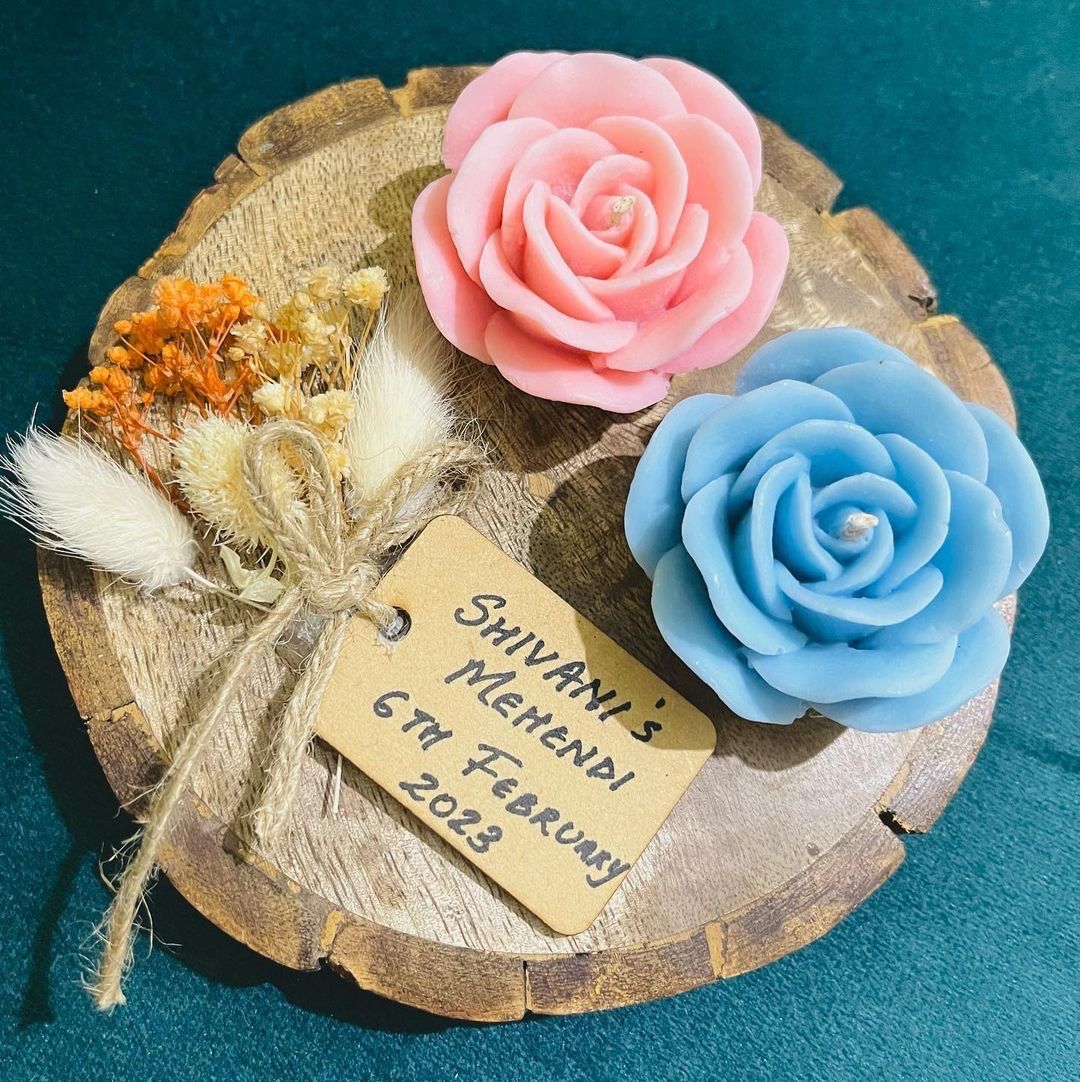 Buy from: Little Flickers Goa and Bryan & Candy (INR 254 per candle)
Let your guests know that they light up your life!
Mirrorwork Potlis!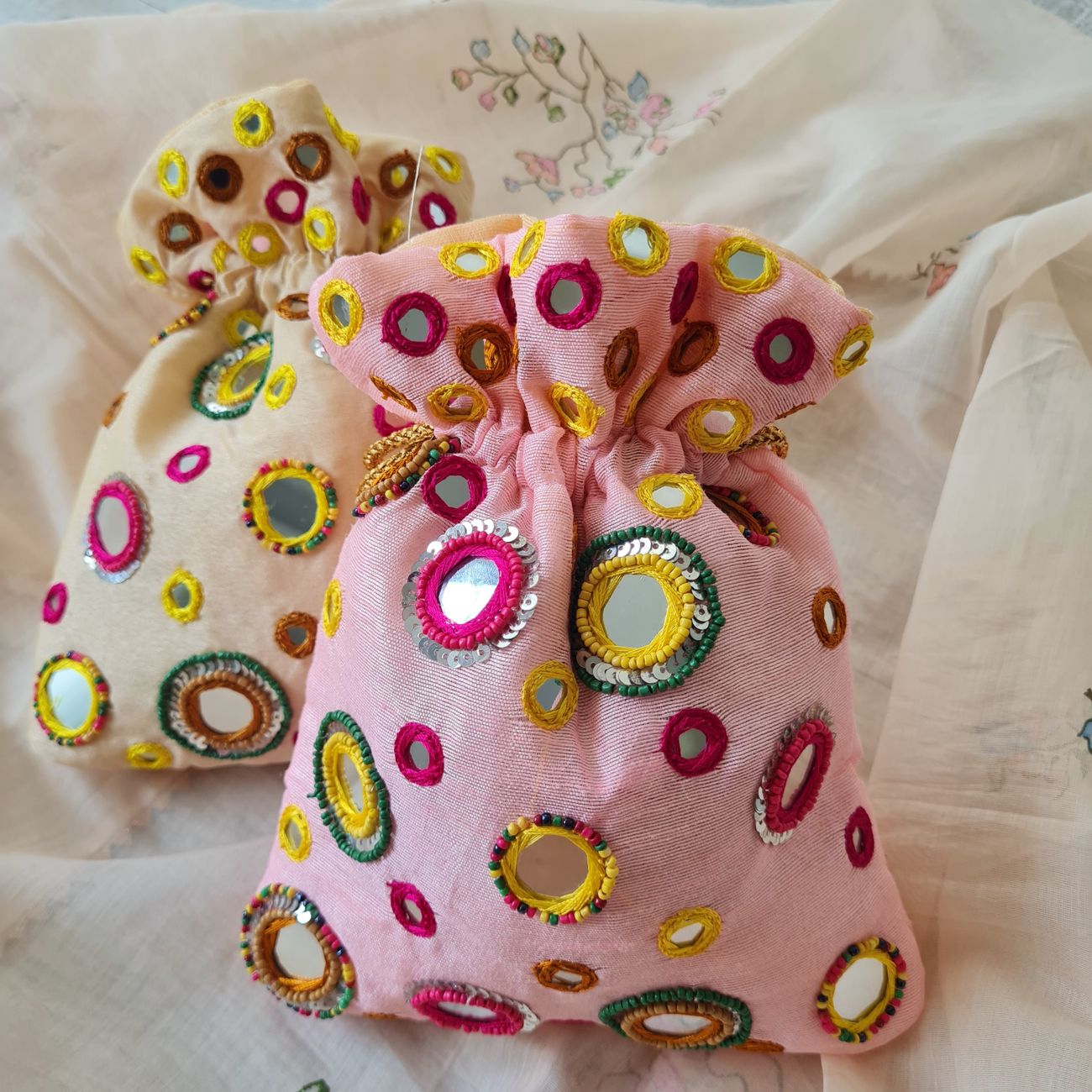 Buy from: Satva
Mirror, mirror on the wall, these potlis are the fairest Mehendi favors of them all! Say hello to the glimmering charm of mirrorwork potlis that'll add a touch of fun to your celebration.
These cute trinket trays
Buy from Nestasia for INR 200-500 each
Aren't these adorable? Such a sweet gift, and are so versatile in their use!
Love Filled Lather!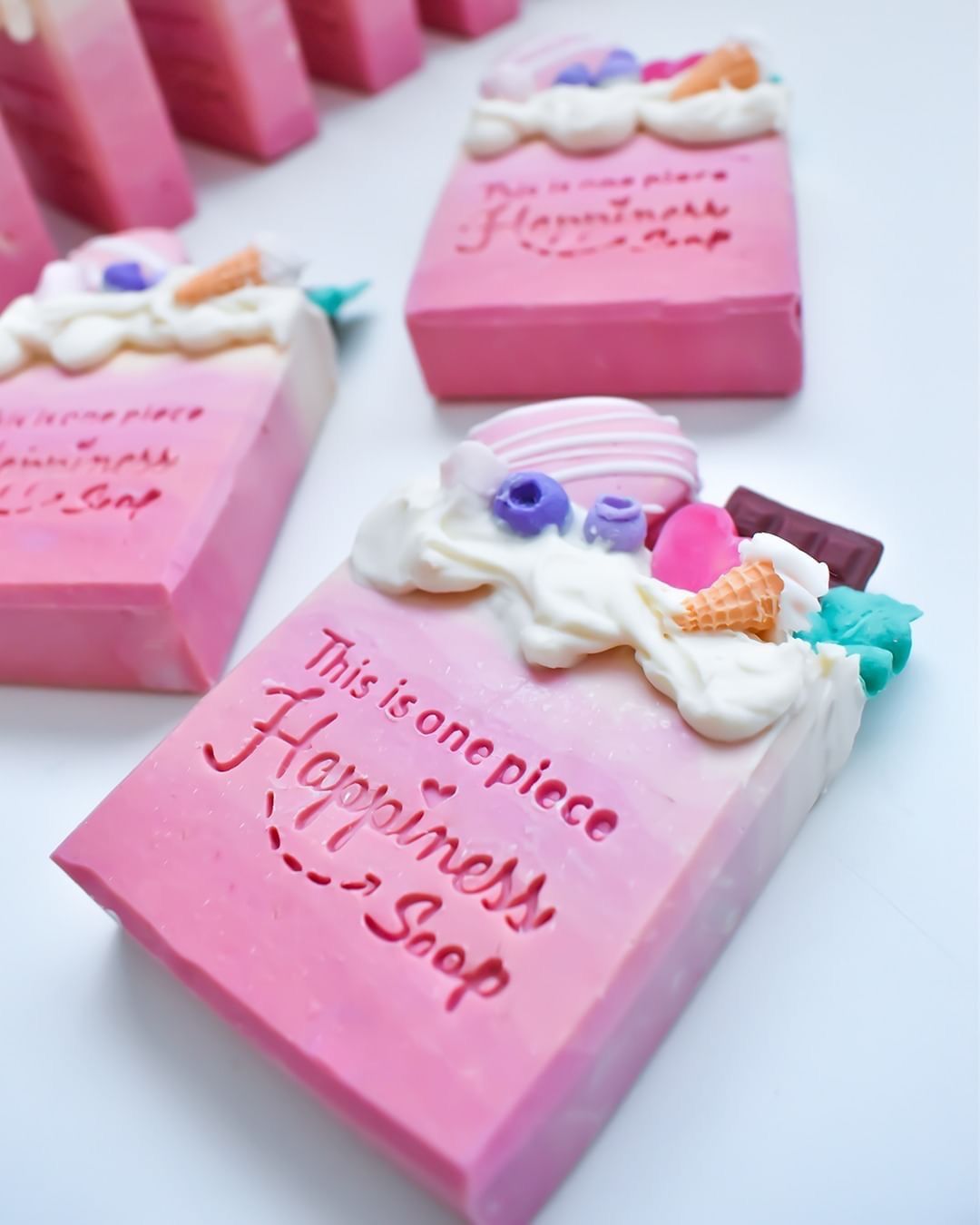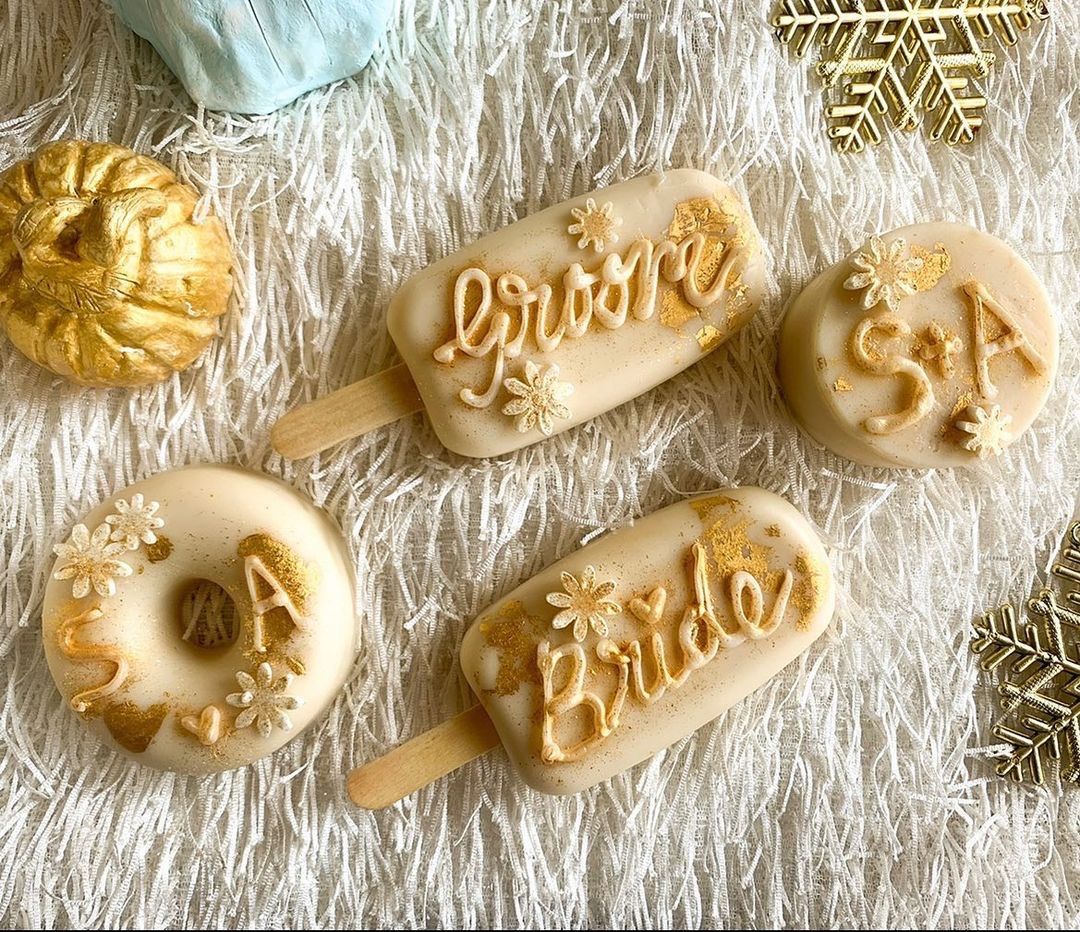 Buy from: The Sass Bar 
Shower your guests with appreciation by gifting these artisanal soap bars as Mehendi favors, and wish them lots of bubbly love
Adorable succulents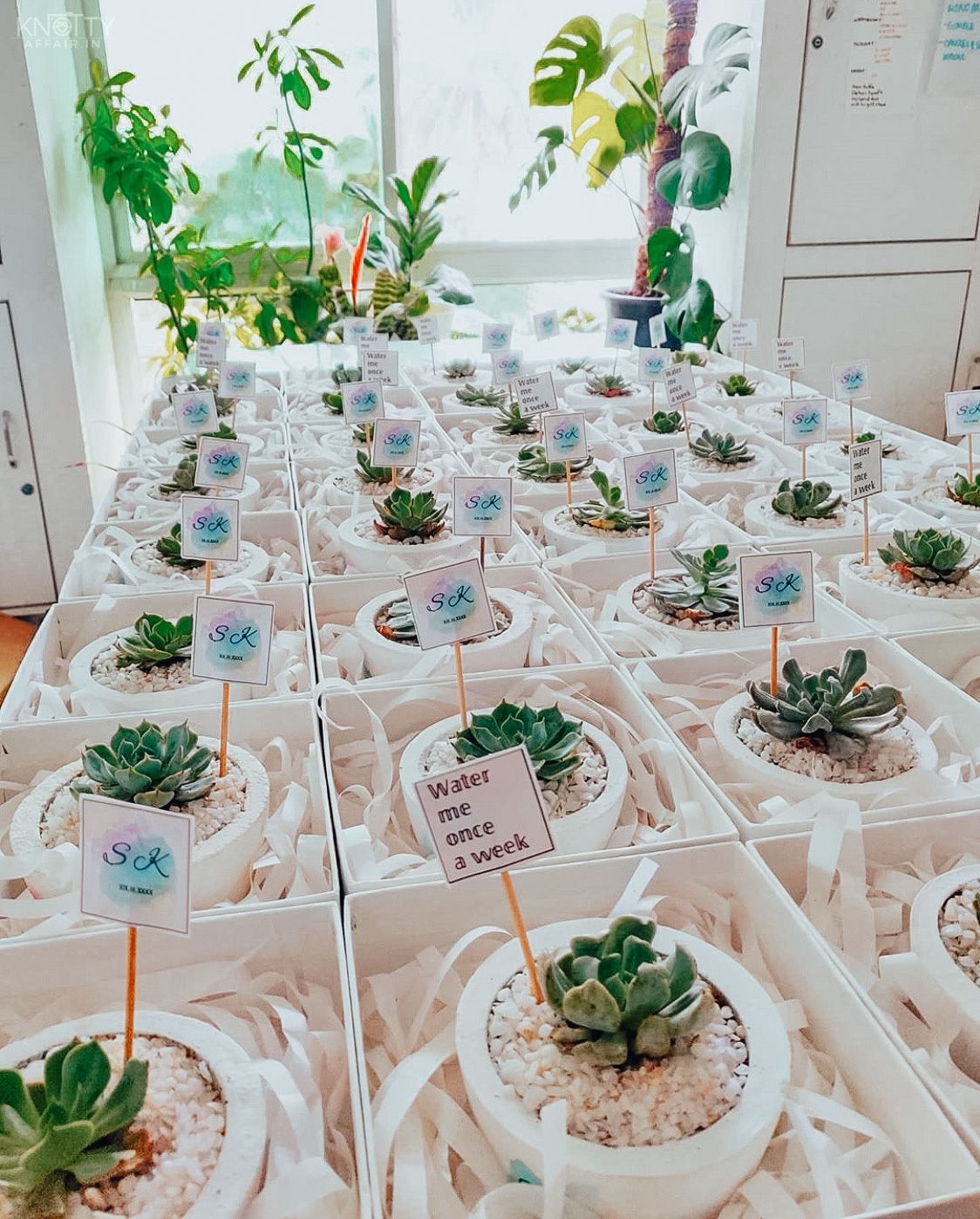 Image via Knotty Affair by Namit & Vipul★ 4.9
Buy them fresh from your local nursery- they make for cute gifts if it's a local wedding and the guests do not have to travel with them.
Pretty enamel earrings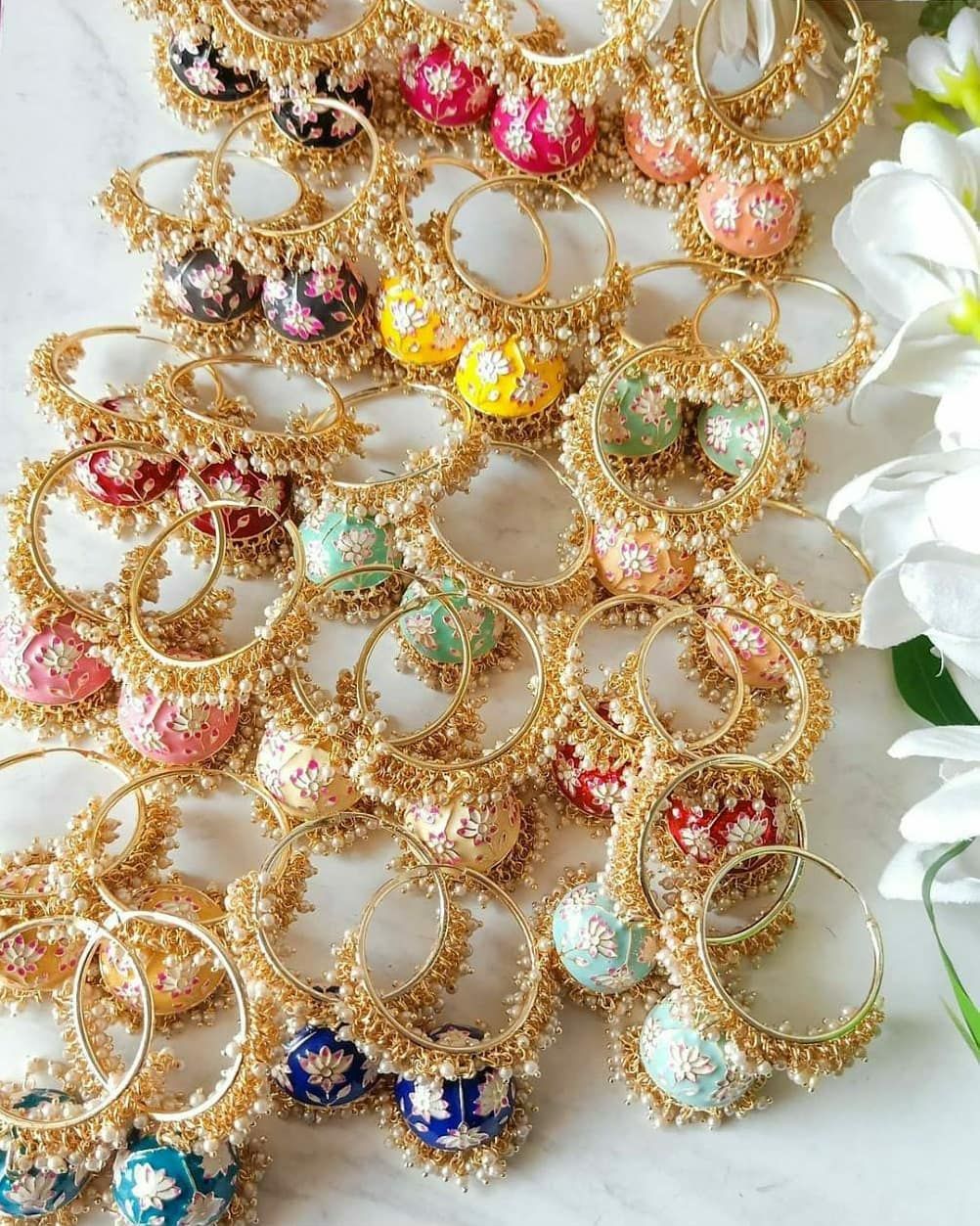 Buy from jewelleryhousee for INR 250 per pair.
Always a hit idea, and one that find a lot of takers!
Satin scrunchies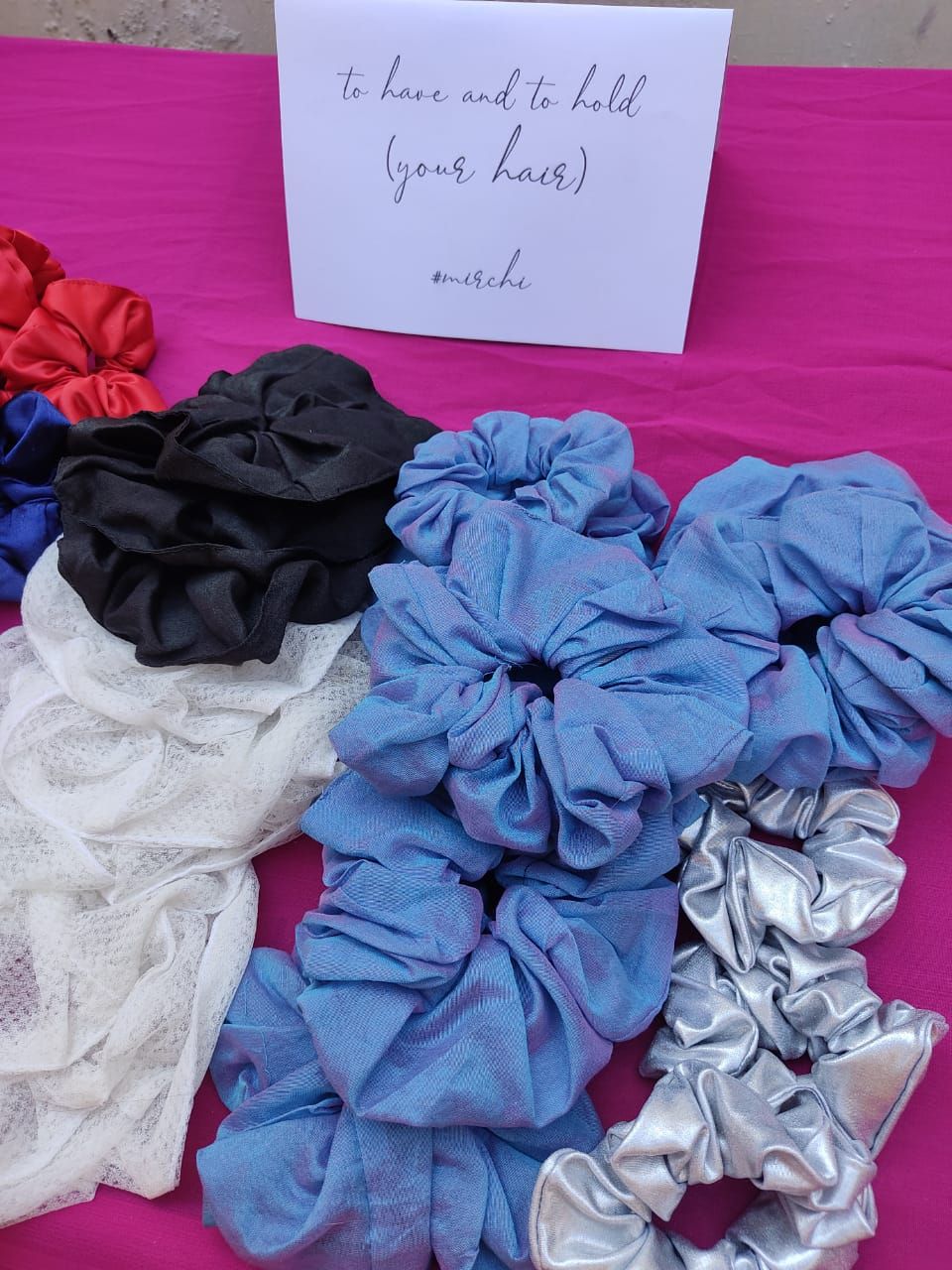 Image via Archit and Mitali
Buy from H&M for INR 399 for a pack of 4.
Saw this at a recent wedding, and thought it was a very cute idea, given that silk and satin scrunchies are so in right now.
Hand cream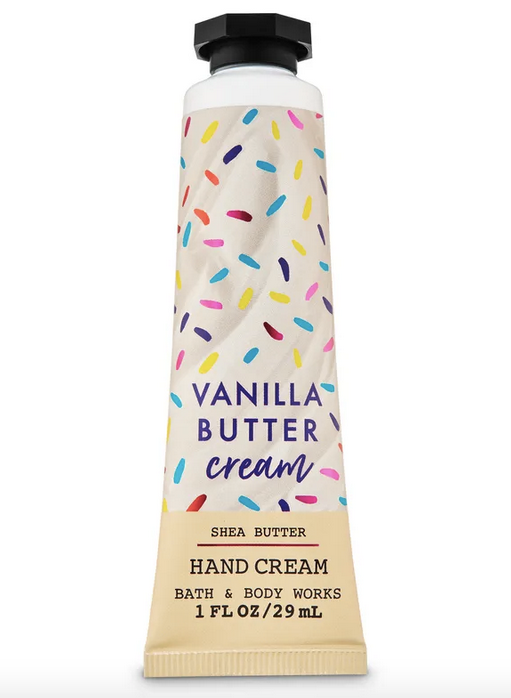 Buy from Bath and Body Works for INR 399 per tube.
Who doesn't love hand cream? We know we do!
Personalised bag tag sanitiser holders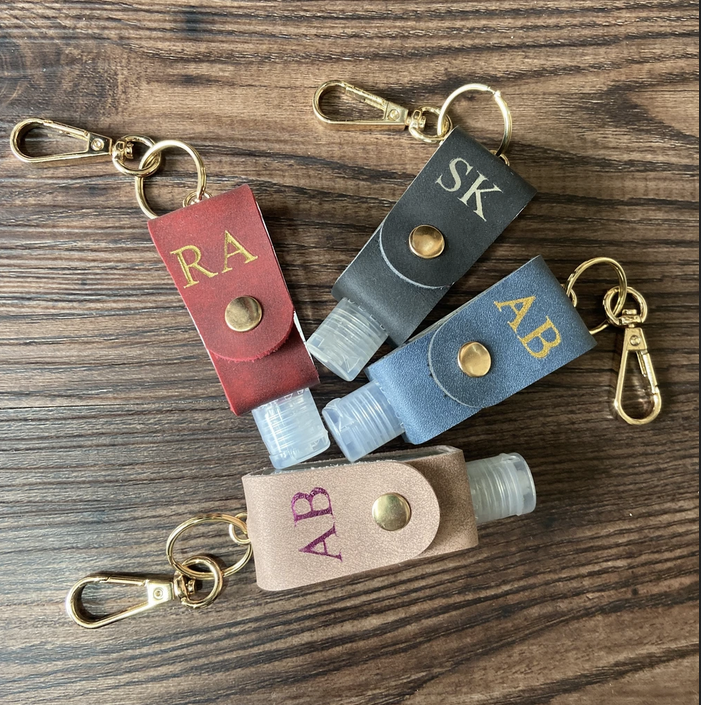 Buy here for INR 300 each.
In a post COVID world, everyone always has hand sanitiser handy, and when it's like this, looks super cute!
This mehendi fridge magnet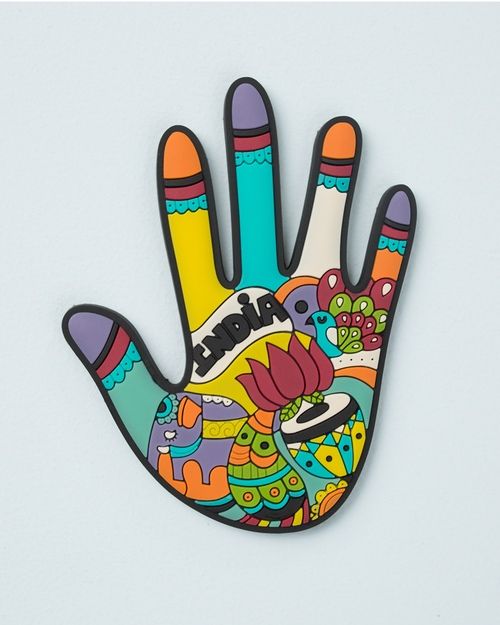 Buy from Chumbak for INR 295.
Cute little mehendi themed fridge magnets that are easy peasy to give away, and will always be a remembrance in their house!
Customised Hampers? So. Much. Yes!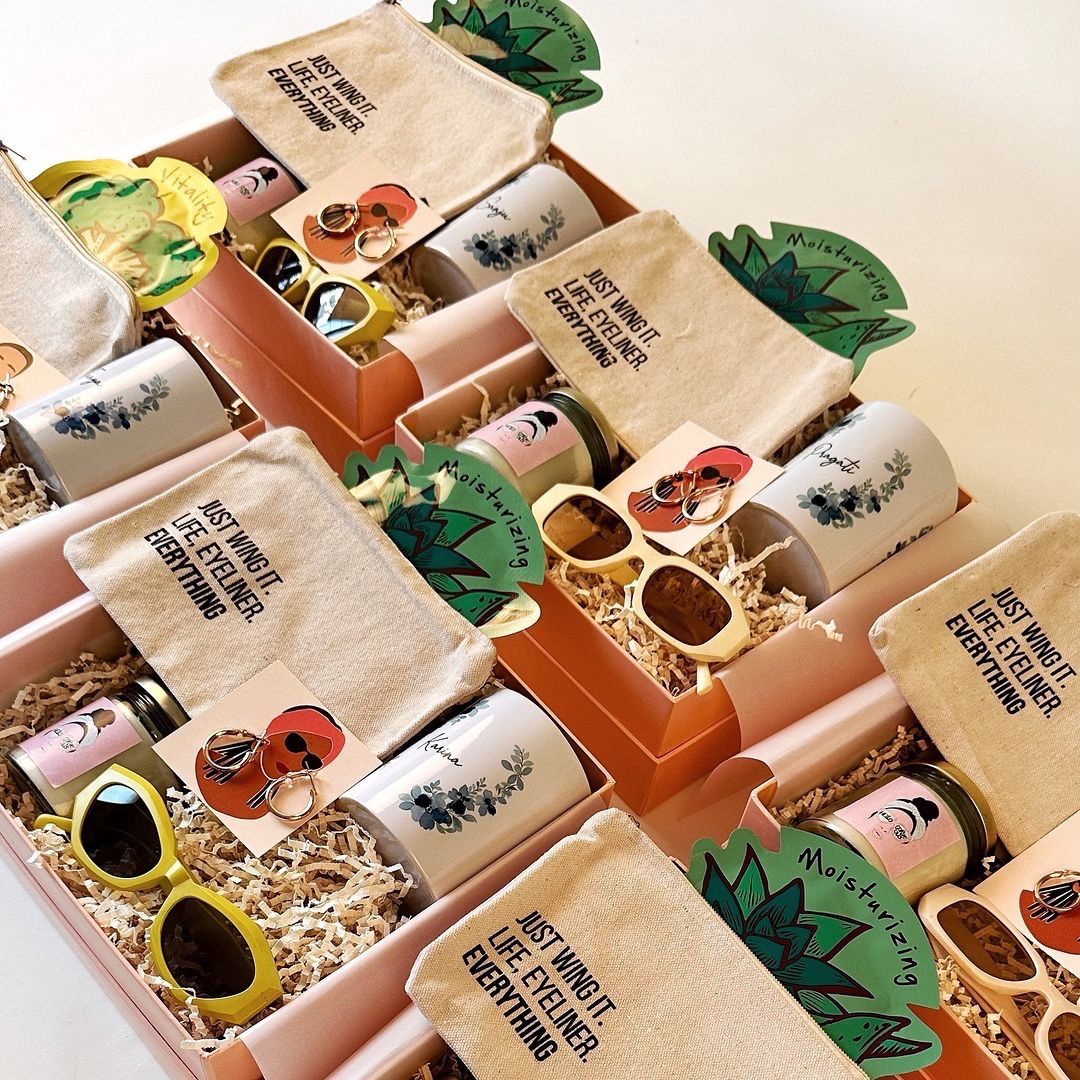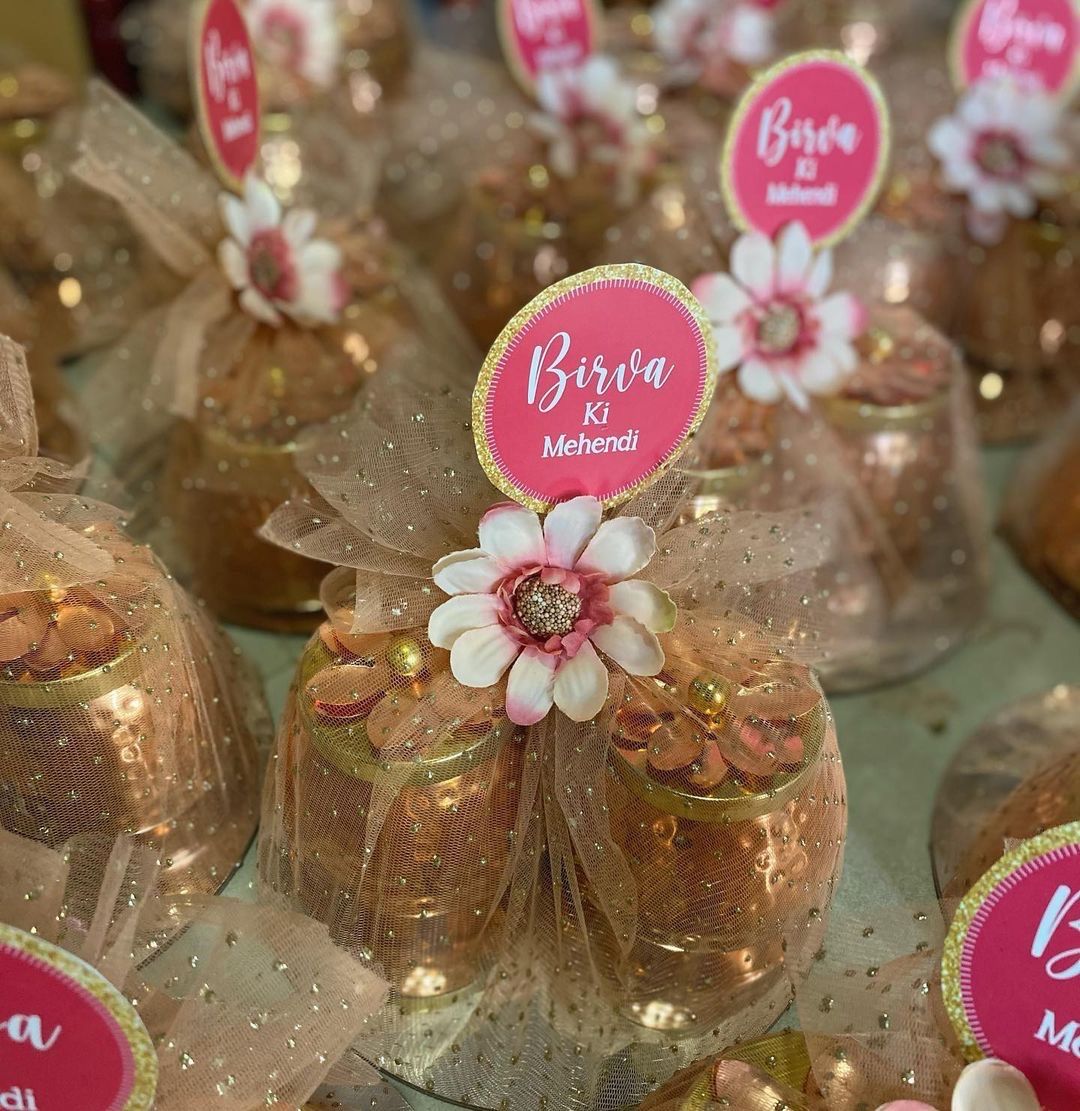 Images via: Studiom Madhushri  Flourescent Studio
The charming details of these hampers will make you go 'aww' as they are just too adorable to resist!
*Updated by Smridhi Sablok
Find more wedding gifts and favour ideas right here! 
Tell us which one did you love the most in the comments below!