10 Stylish & Unique Ways For Grooms To Tie The Safa!
BY Sakshi | 17 Sep, 2019 | 13468 views | 3 min read
Please do not be one of those grooms who leaves the safa draping style to the last moment and totally in the hands of the safawala! It can be hard to catch hold of people to ask what looks better, and not to mention, wastes a lot of time. While you can obviously pick a readymade safa turban, we sort of prefer the whole tied and draped thing, and when there are such amazing new ways to do it instead of the same old fan style, then why not?
This one that's sort of flat and cool!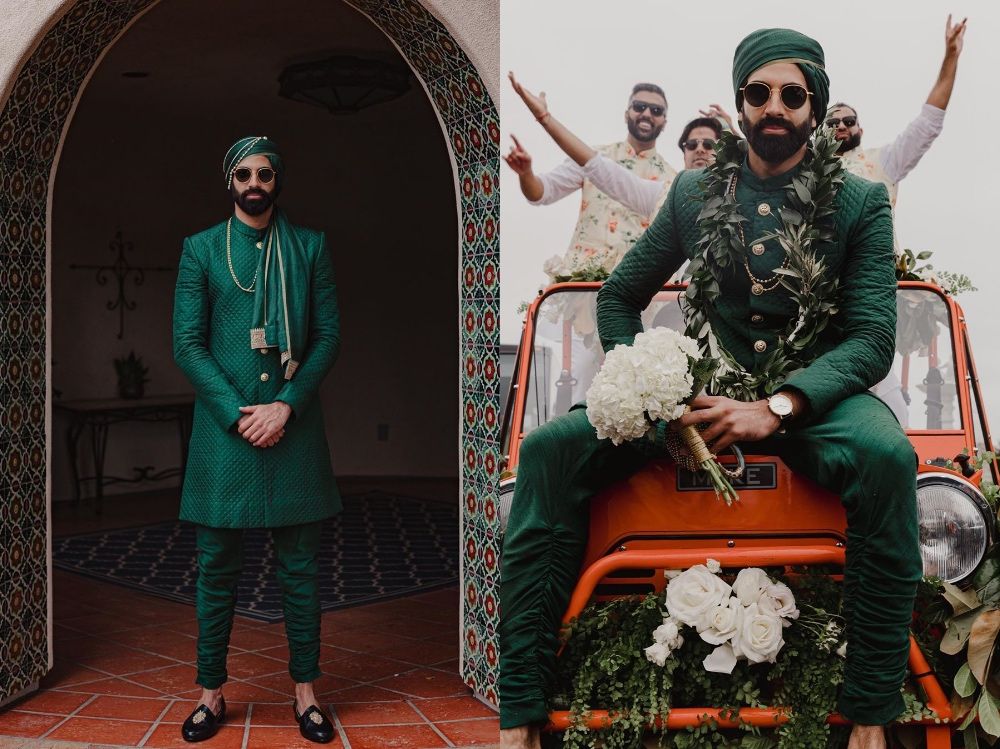 Image via milighosh
This is a style we saw Sabyasachi introduce in his groomwear collection, and we quite like it for modern grooms! Looks unique yet stylish at the same time and is perfect for grooms who don't like too much!
Or this one which is a messy, modern way to wear it!
Image via Surbhi & Ankit
We loved this messy version of the safa drape too, which we are sure took some finesse to look perfectly unperfected! Pops so well in a contrasting colour, and gives the groom a chilled out, laid-back vibe!
Or this one that looks like modern royalty!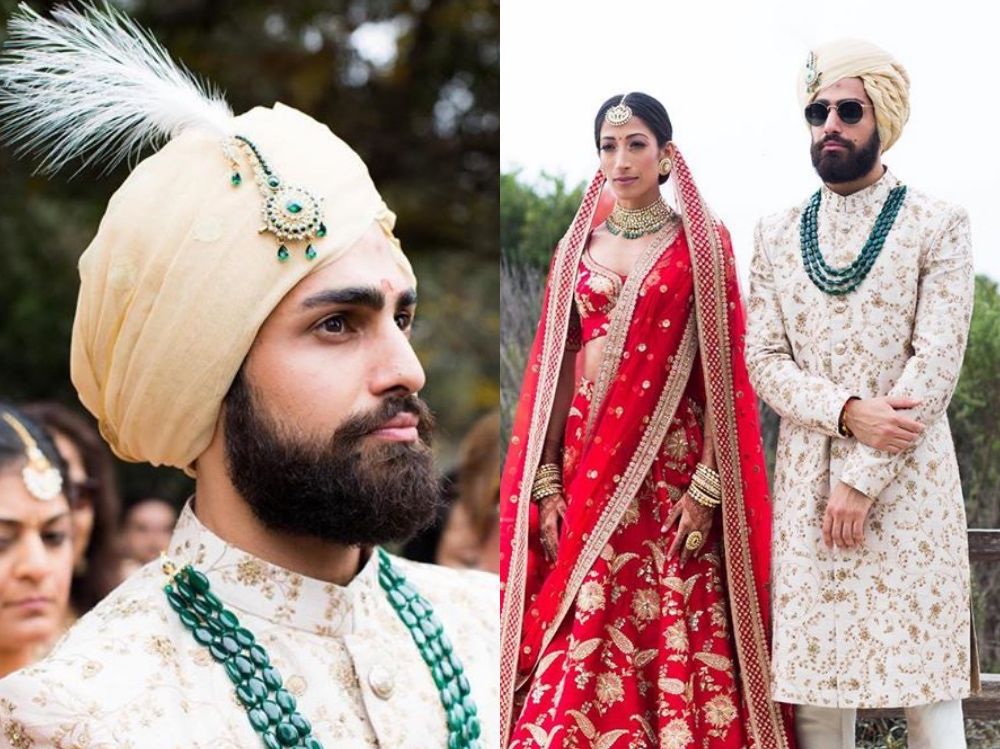 Image via groomsofsabyasachi; Photo by @abbyandlauren
Looking for a royal way to tie the safa but don't want to look too traditional? Then how about this new way to do it which is a perfect blend of traditional and modern- very royal looking!
Mixing and intertwining two different fabrics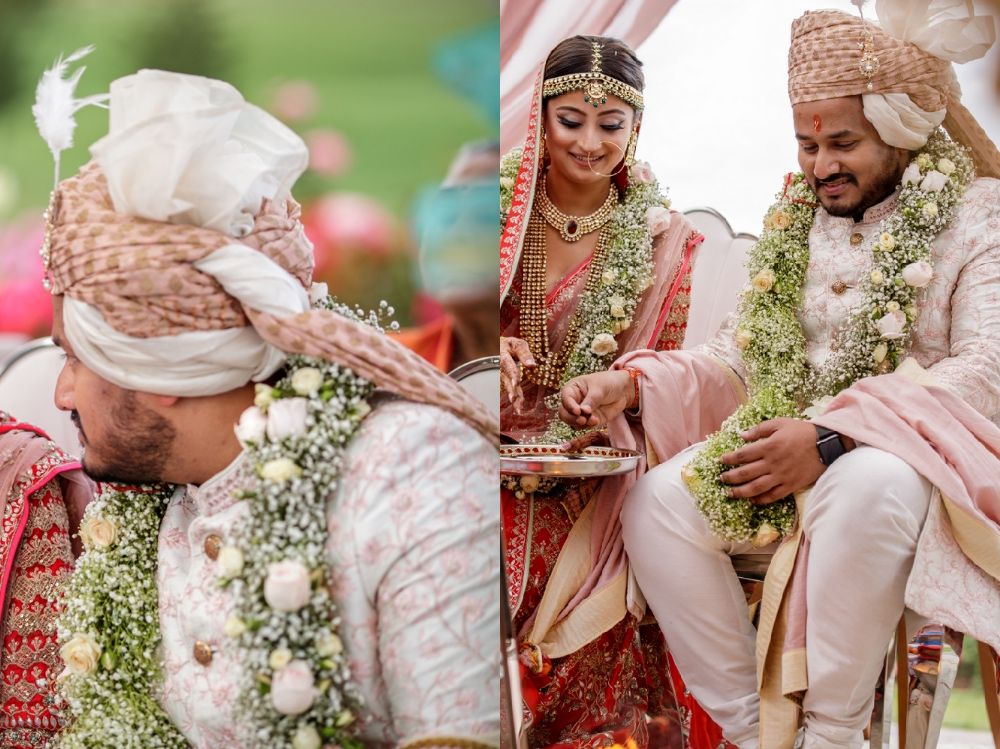 Image via Eesha & Prateek
This groom here got two different fabrics blended and twisted, and his safa makes quite a statement! A nice way to do it in a unique manner. 
This one with the twists on one side and long fabric on the other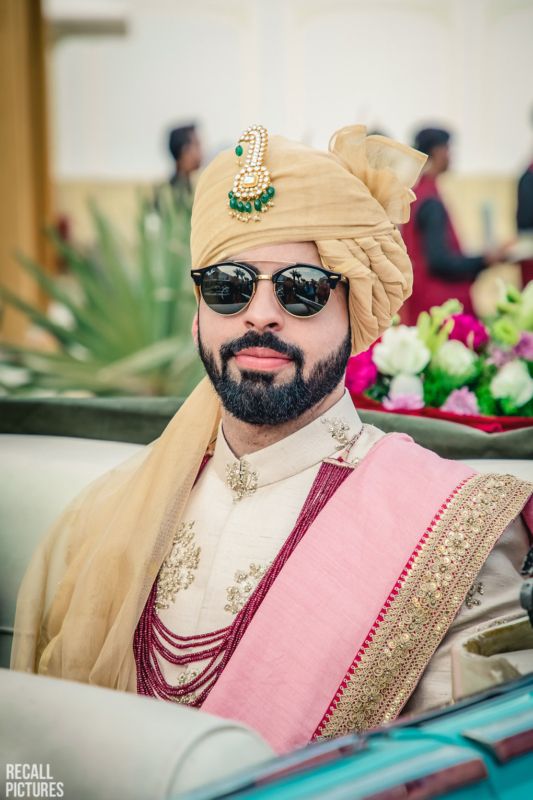 Image via Mayuri & Ritesh
A nice, clean and simple way to do it which still looks quite grand in our opinion. If you want to play it safe yet look stylish, then this one with the twists is something you just can't go wrong with!
Or a more casual version of the same with folds instead of twists!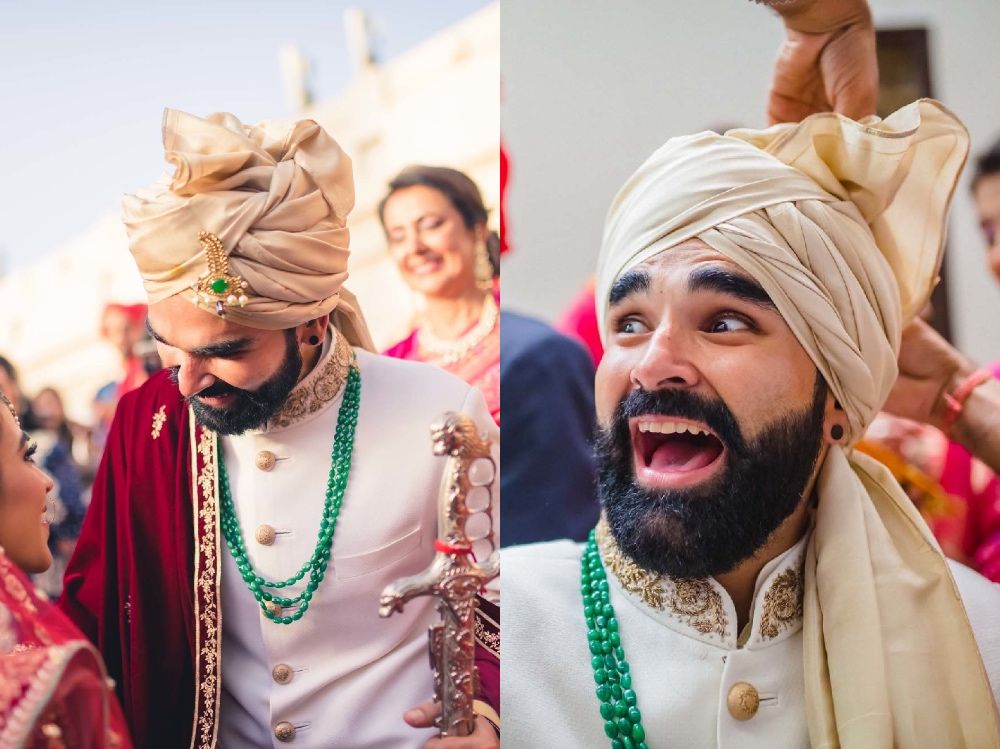 Image via Shutterdown - Lakshya Chawla★ 4.9
This groom had something similar, but with bigger folds instead of twists and a more easy drape, which gives him a totally different, more modern vibe!
This one which appears to be a rose-inspired drape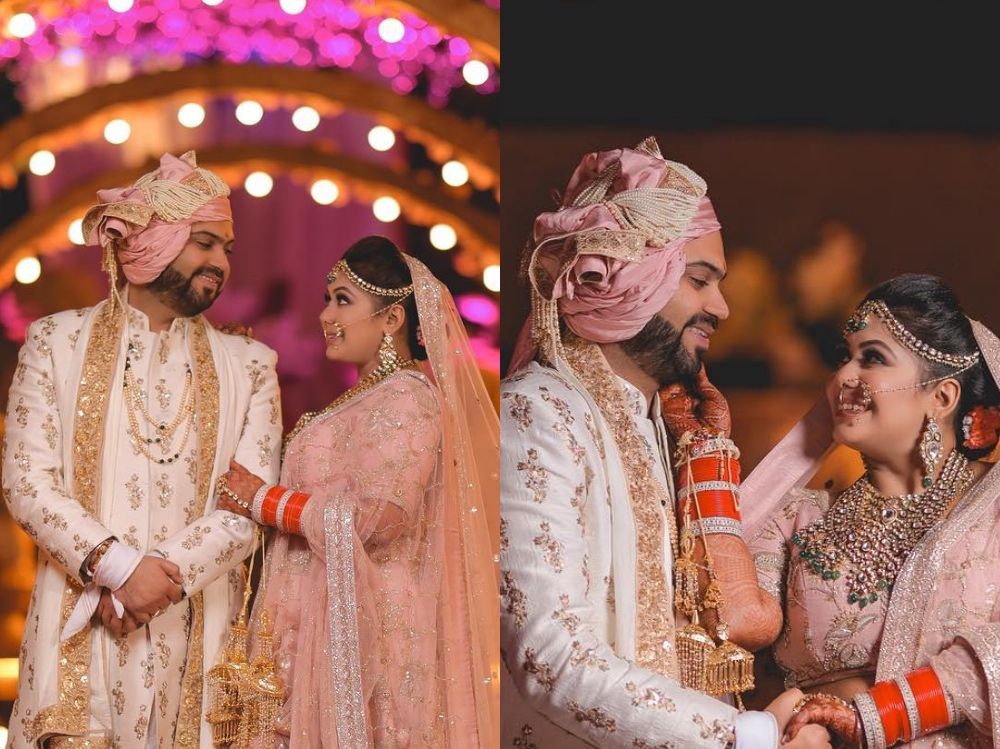 Image via Safarsaga Films★ 5
This one has some complicated curls, twists and turns which give it a very very different look. 
This one which looks modern and new!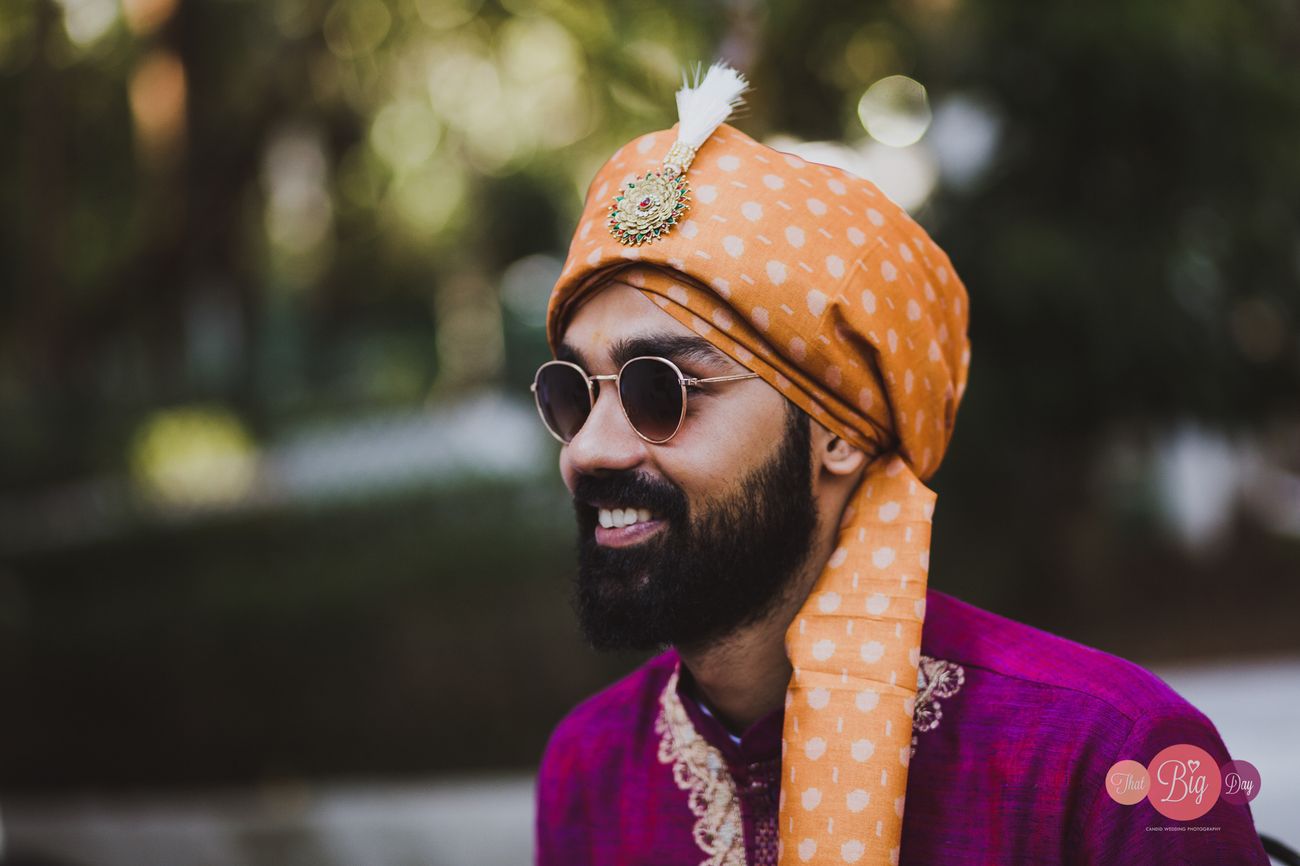 Image via That Big Day
Another one that falls into the no drama category- modern, simple and straightforward, if that's what you're looking for. 
A drape with twits and a knot one side and a long fabric left behind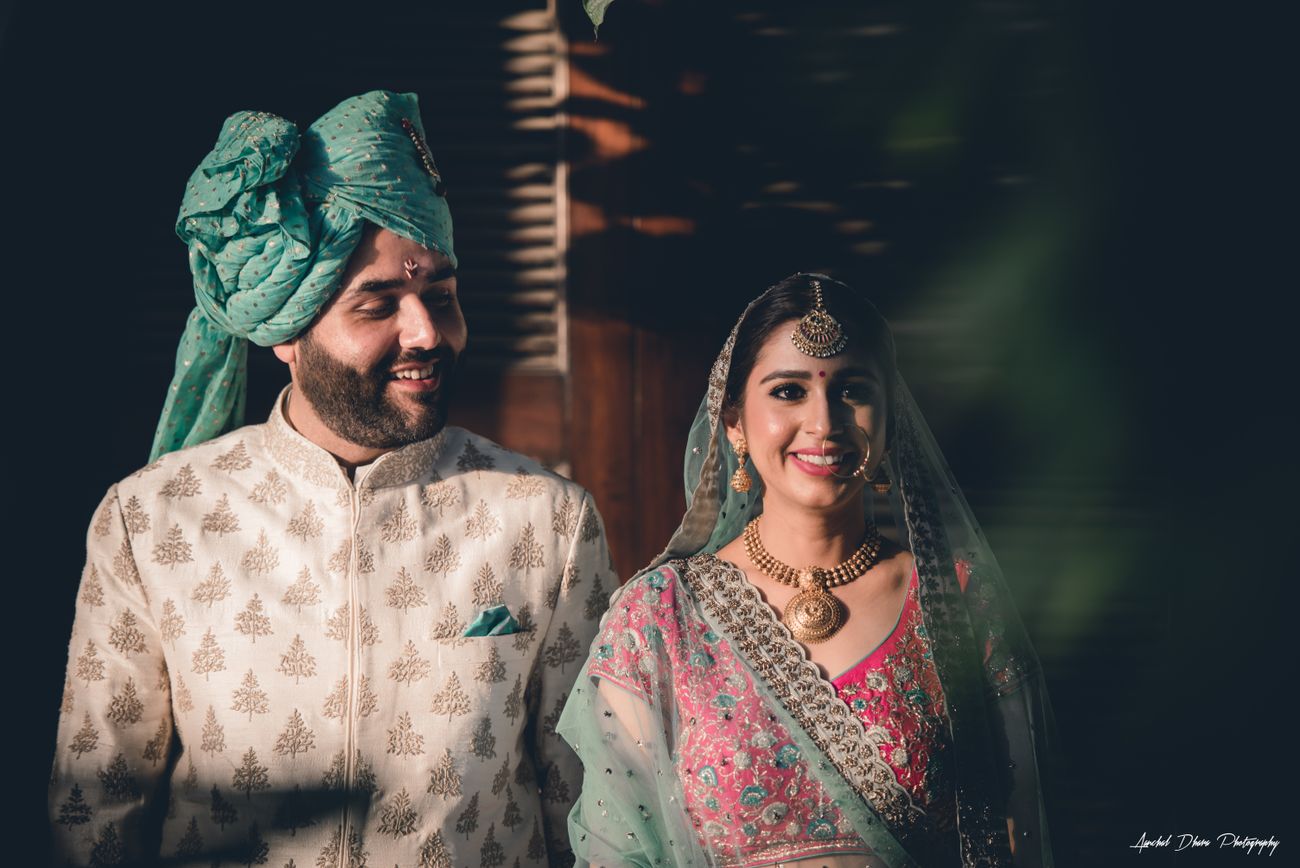 Image via Aanchal Dhara Photography★ 5
This is also one popular style we are seeing more and more grooms try out- the fabric left here is really long and can be put behind or on the side.
Or more like a bow and loads of twists!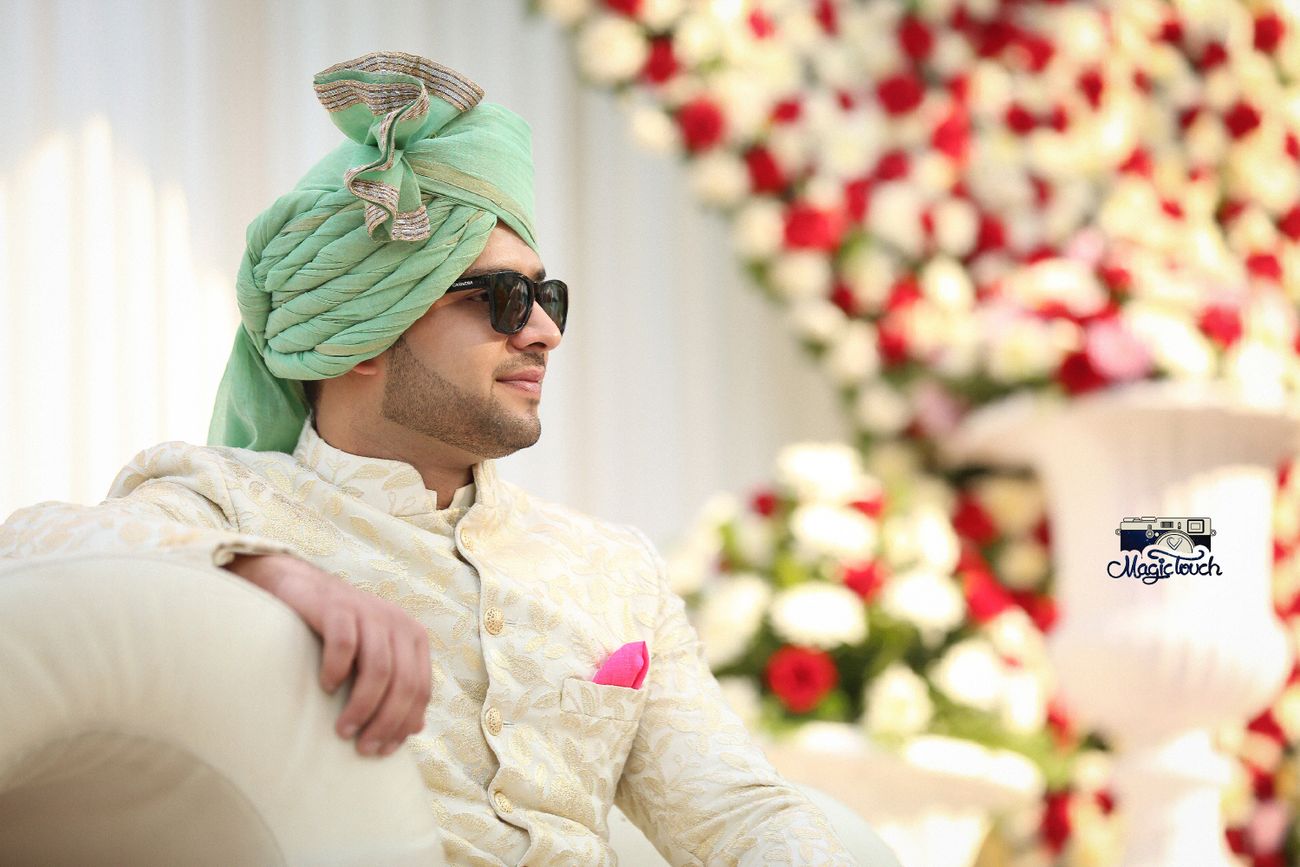 Image via Magic Touch★ 5
This one looks cool too- a nice twist on the erstwhile fan design on safas!
ALSO READ: Groom Safa Styles That Are Totally Trending Right Now!