12 Amazing Groom Entry Ideas For Modern Indian Weddings!
BY Sakshi | 29 Oct, 2016 | 16456 views | 3 min read
Oh! The amount of fun you can have with the bride and groom entry! We've already given you a lowdown on the newest bridal entry ideas recently here, and now it's time for some groom-loving! Here are some quirky new ideas you can try out at your upcoming wedding to make a dramatic entry!
On a Segway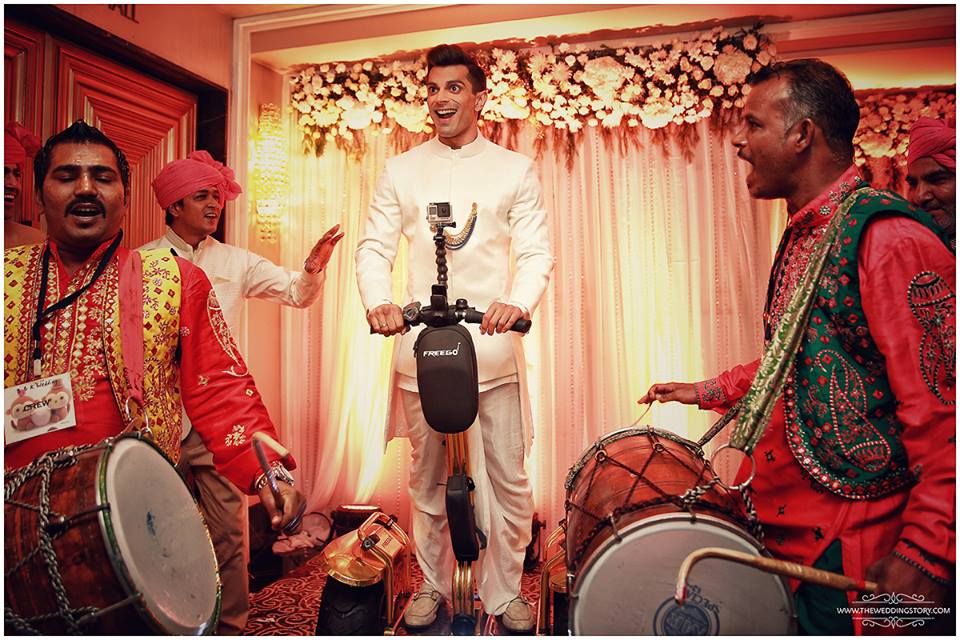 Photo Courtesy: The Wedding Story
Bipasha Basu's husband entered on a Segway, and it seems like a very cool idea! It's all the rage abroad, and is catching up here too!
On an elephant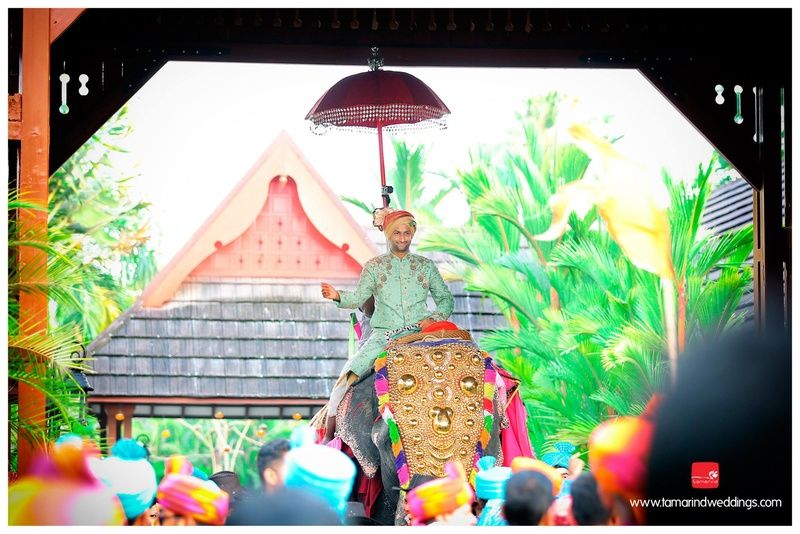 Photo Courtesy: Tamarind Weddings★ 4.8
The perfect idea for a fort wedding, we are seeing more and more grooms choosing to enter on an elephant rather than on a horse! Nothing looks more grand than entering on this majestic animal!
On a tractor!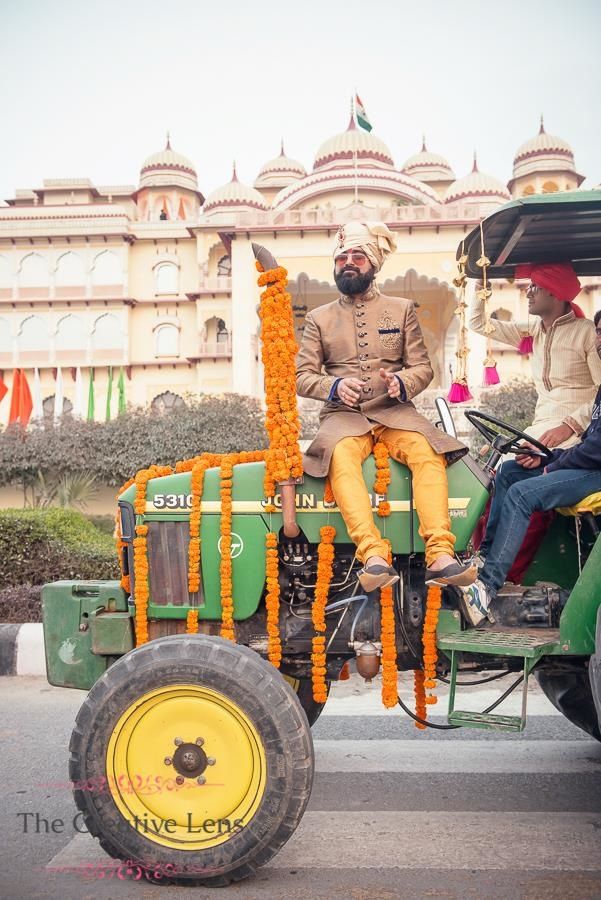 Photo Courtesy:The Creative Lens★ 4.9
Yup, who would've thought right? Crazy as it may sound, but it's perfect for a Sikh or Punjabi wedding!
On an ATV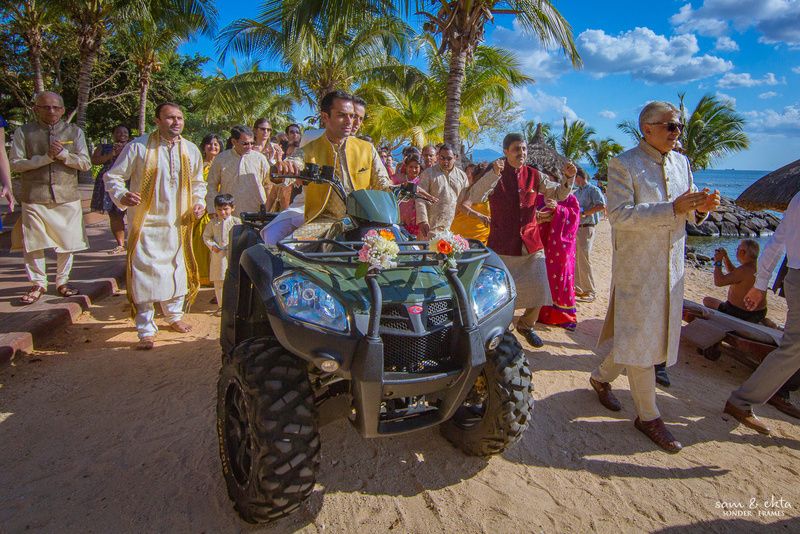 Photo Courtesy: Sam & Ekta - Sonder Frames
How about an ATV for a beach wedding? So masculine and cool!
In a vintage car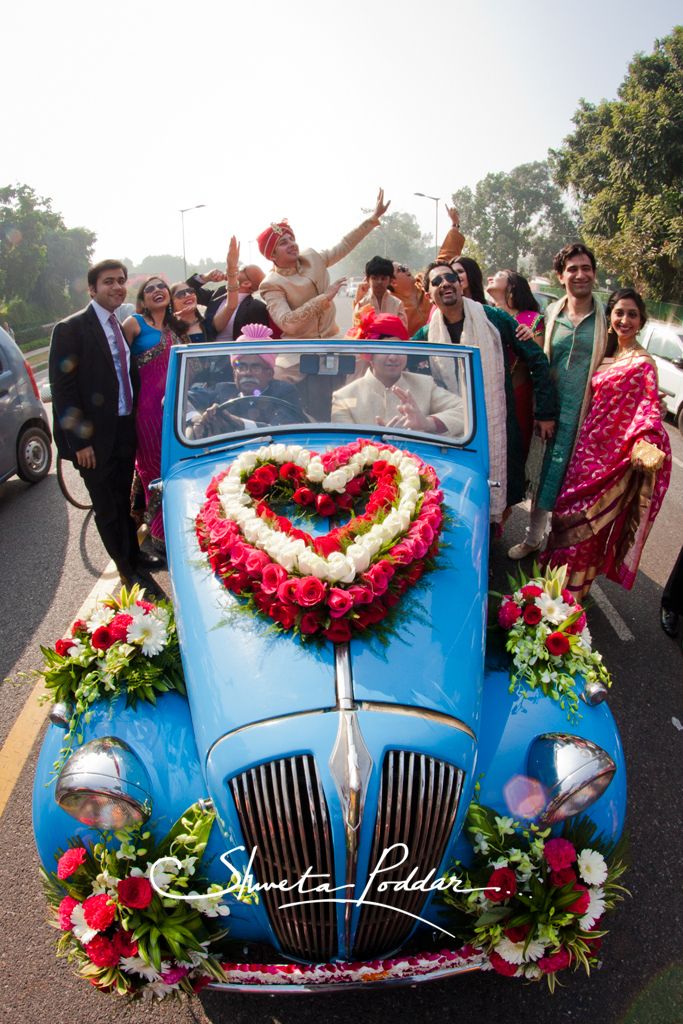 Photo Courtesy: Shweta Poddar Weddings★ 4.9
If sitting in a vintage car has always been your dream, now is the time to fulfill it! Instead of the usual black or white, enter in a bright vintage car to make a statement!
With cold pyros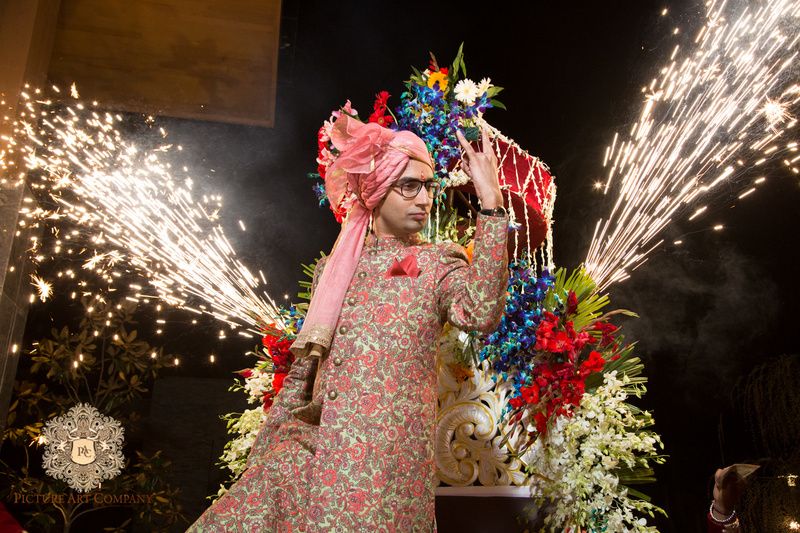 Photo Courtesy: Priyanka Arora Makeup
Cold pyros make everything more interesting! Instead of entering on a bullet, which has become fairly common these days, how about you enter on a bullet with cold pyros.. has so much more of an effect right?
On a rickshaw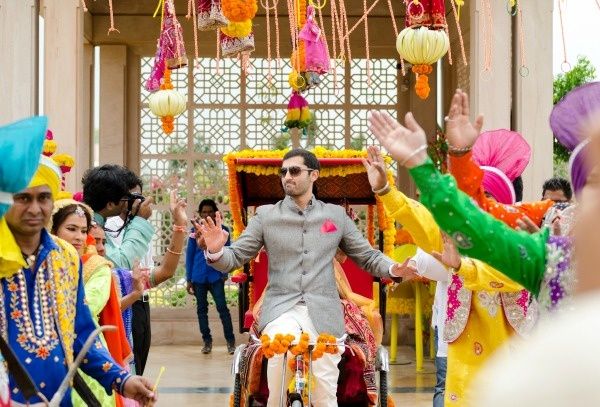 Photo Courtesy: Tinselfete★ 4.8
Whether it's an auto or a cycle rickshaw, it looks so quirky and fun when a groom enters riding a rickshaw!
With your bros picking you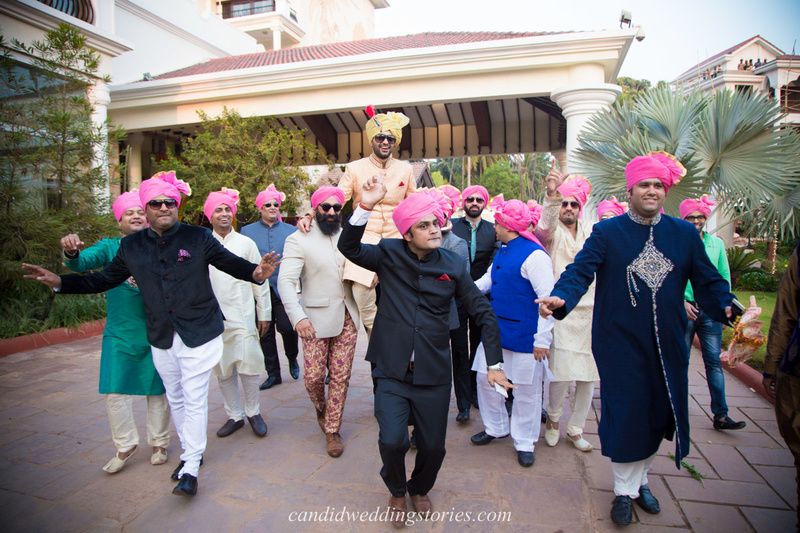 Photo Courtesy: Candid Wedding Stories★ 5
Such a simple idea, but makes such an impact! Let all your brothers and friends come together for this!
Inside a zorb ball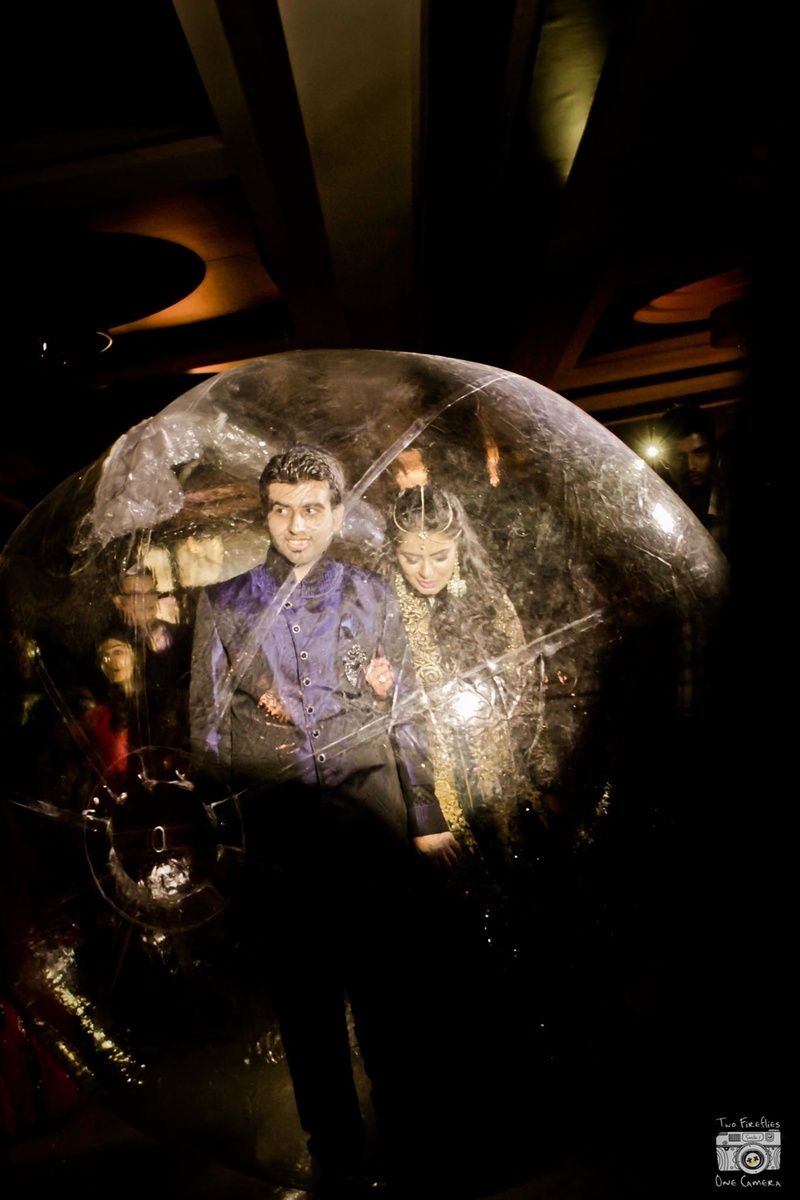 Photo Courtesy: Two Fireflies - One Camera
Yea, this is also apparently a thing these days! You can enter with the bride or just by yourself inside a zorb ball!
On a boat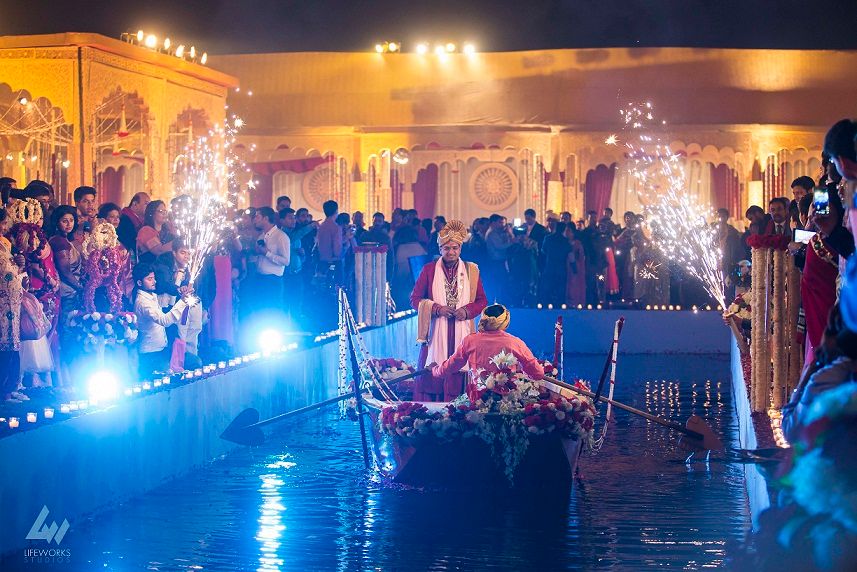 Photo Courtesy: R2S Events via eventfaqs
Talk about a dramatic entry! If the venue is near a water body, you can consider entering by boat!
True Bollywood hero style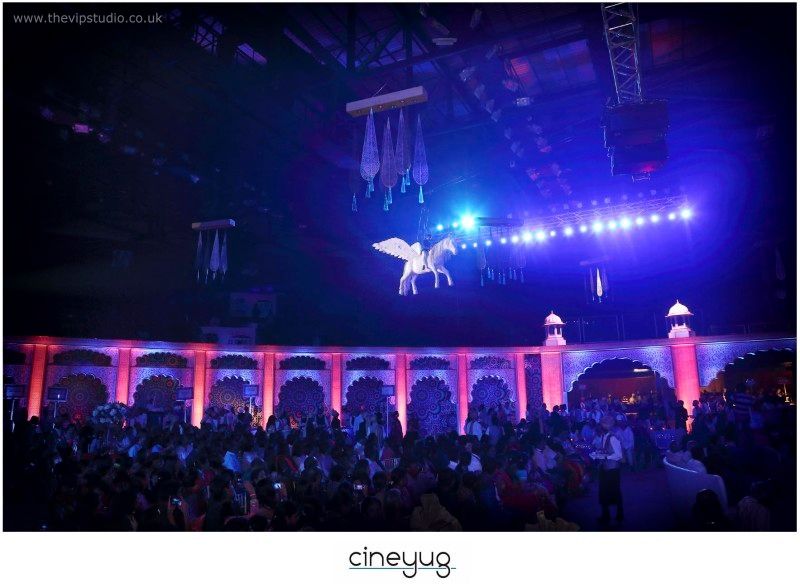 Photos Courtesy: Cineyug via eventfaqs
Yup, probably the most dramatic entry of them all, but this is apparently also a thing- being airdropped on a crowd like a hero performing at an award function!
On a Superbike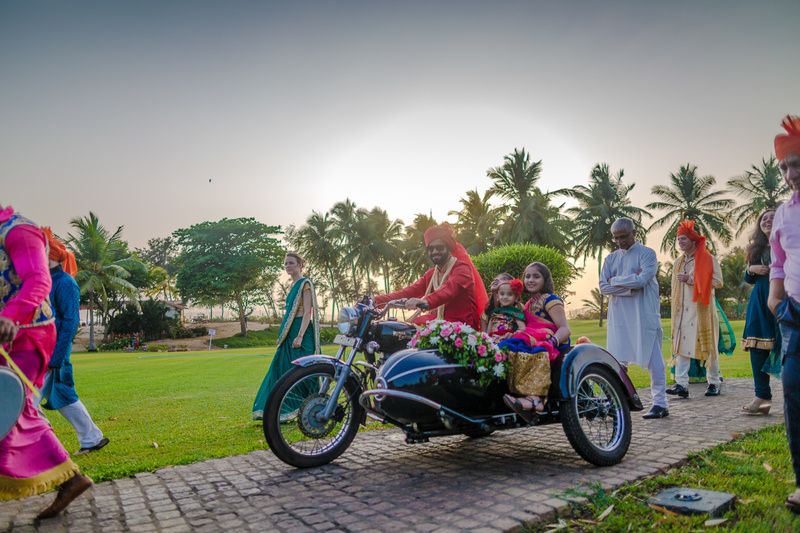 Pick a Triumph, Honda, Suzuki, Harley Davidson....and let your adventure-spirit shine.
So, any ideas you'd like to steal?
Stay updated with the latest wedding trends, Download the WedMeGood app now .