12 Cool Girl Ways to Photograph Your Bridal Jewellery!
BY Sakshi | 22 May, 2017 | 1642 views | 3 min read
Please! No more jewellery in the velvet set box or smiling and posing with it! There are some super cool ways with which you can make sure your bridal jewellery is caught on cam in all (or even more) glory! So here are some new cool girl ways to photograph that glam bridal jewellery of yours!
Veiled face, with the focus on the jewellery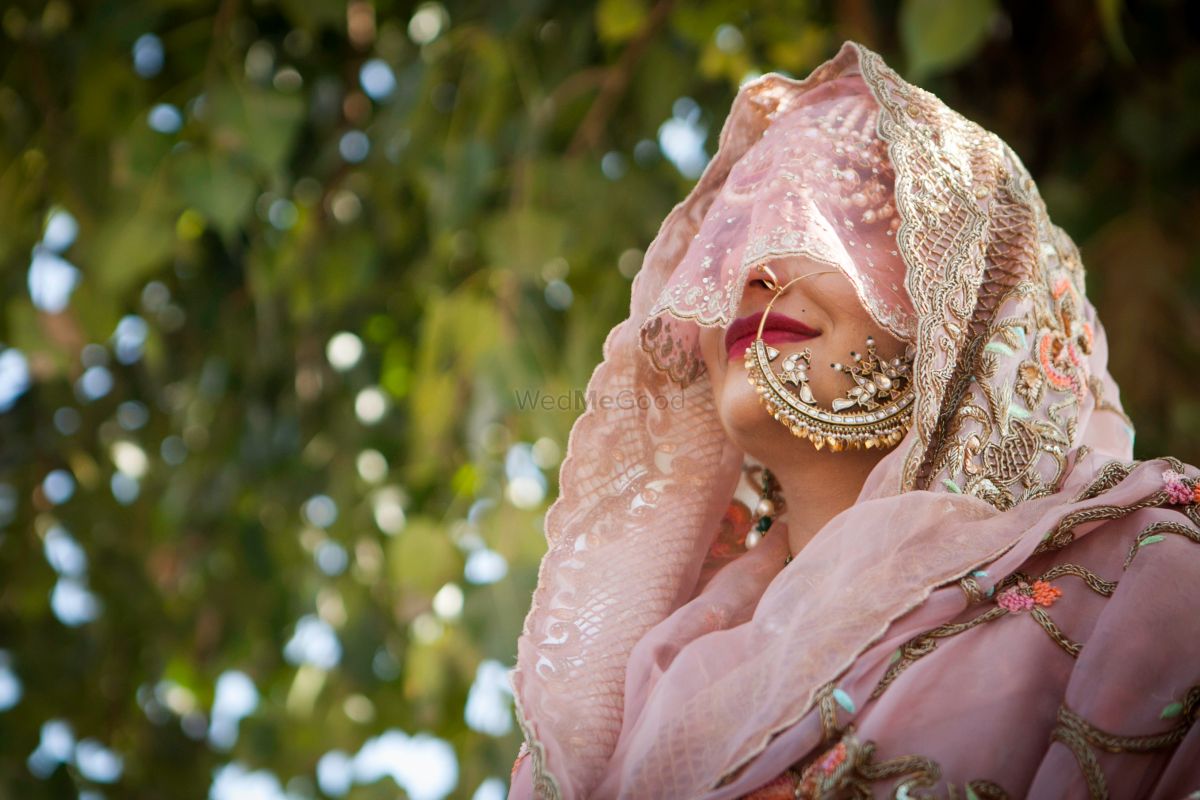 Image via Photosynthesis by Aditi★ 4.9
This always has been one of out fave photos! Love how all the attention is on that gorgeous Nath!
With a cool, modern shot (Instagram-worthy stuff!)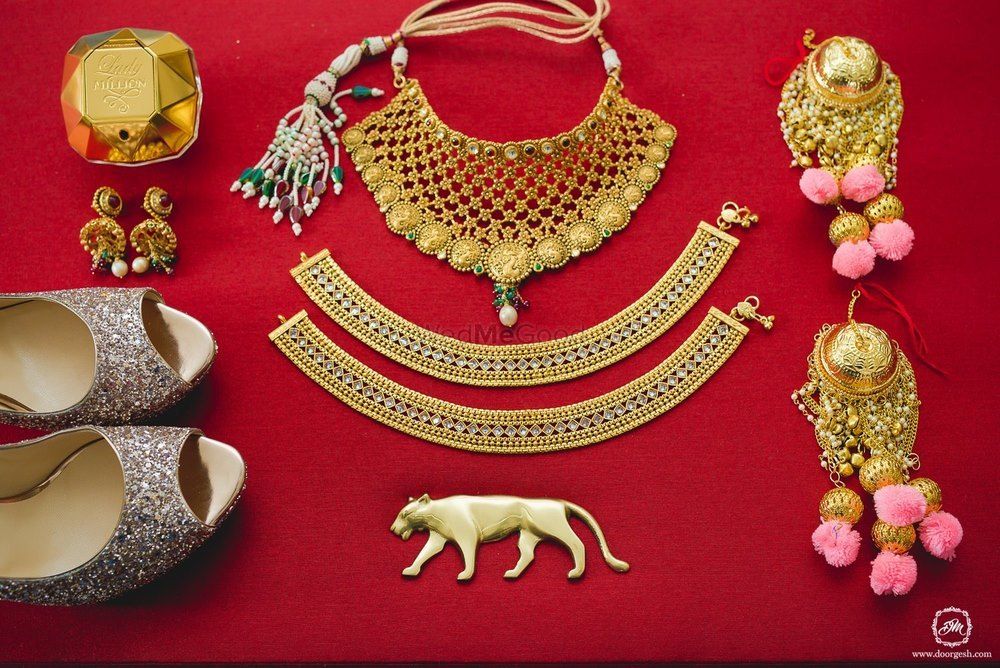 Image via Vartika & Thibaut (Mauritius)
Yep, with a photograph that looks right out of a fashion mag! Love it!
Along with your wedding card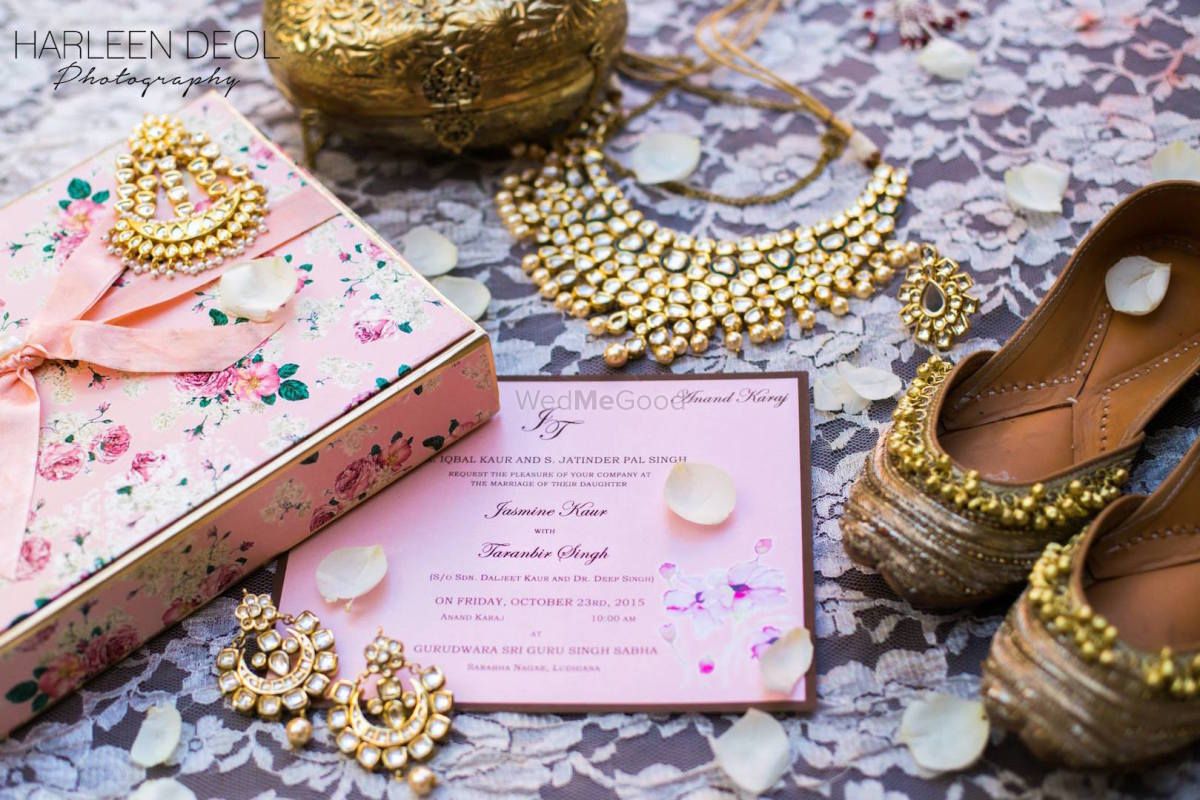 Image via Harleen Deol Photography★ 5
If you have a pretty wedding card, then this is a great way to photograph your jewellery too! We love how pretty and unique this photo looks!
Like it's on a mannequin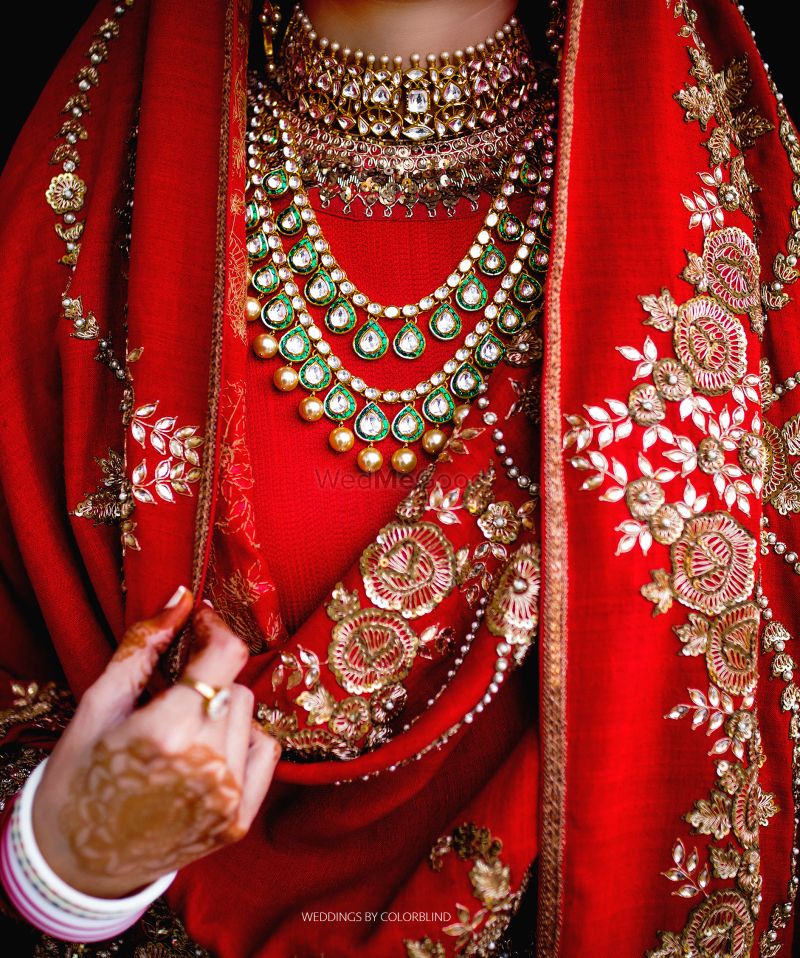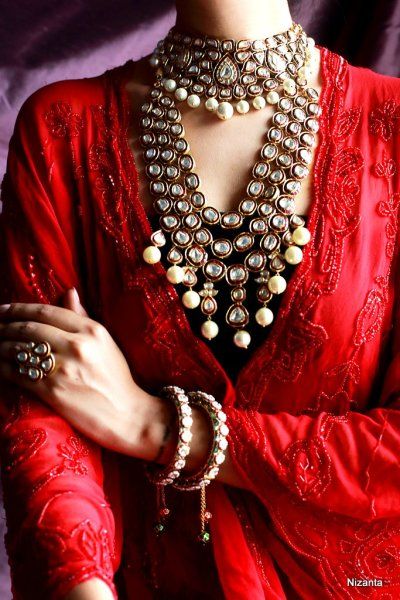 Image via Colorblind Production★ 5  and Nizanta
Love how this jewellery pops against the outfit and how it's the centre of attention in this photograph! It's bold, and shows off the jewellery in all its glory!
The 'half-face' shot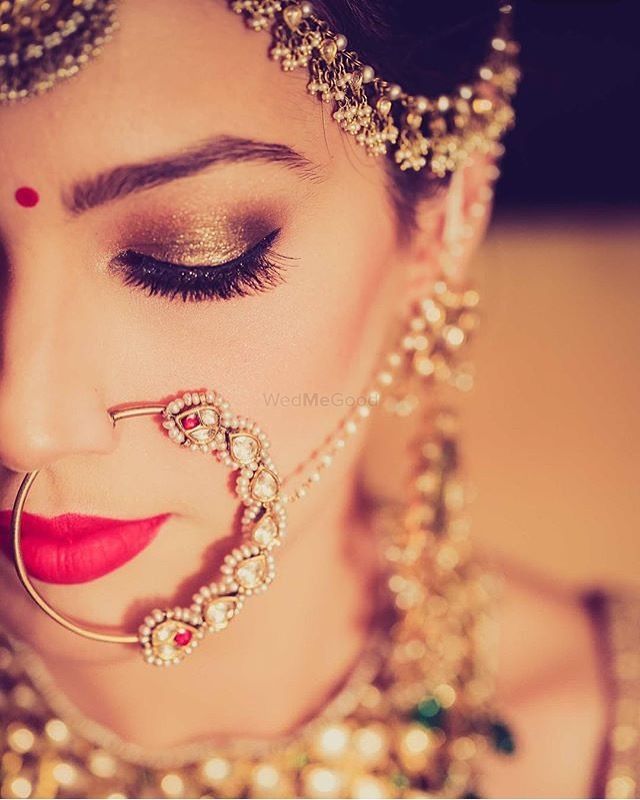 Image via Jasmeet Kapany Hair and Makeup★ 4.9
If you have a gorgeous Nath, this is a great way to really show how stunning it is! 
Against your bridal dupatta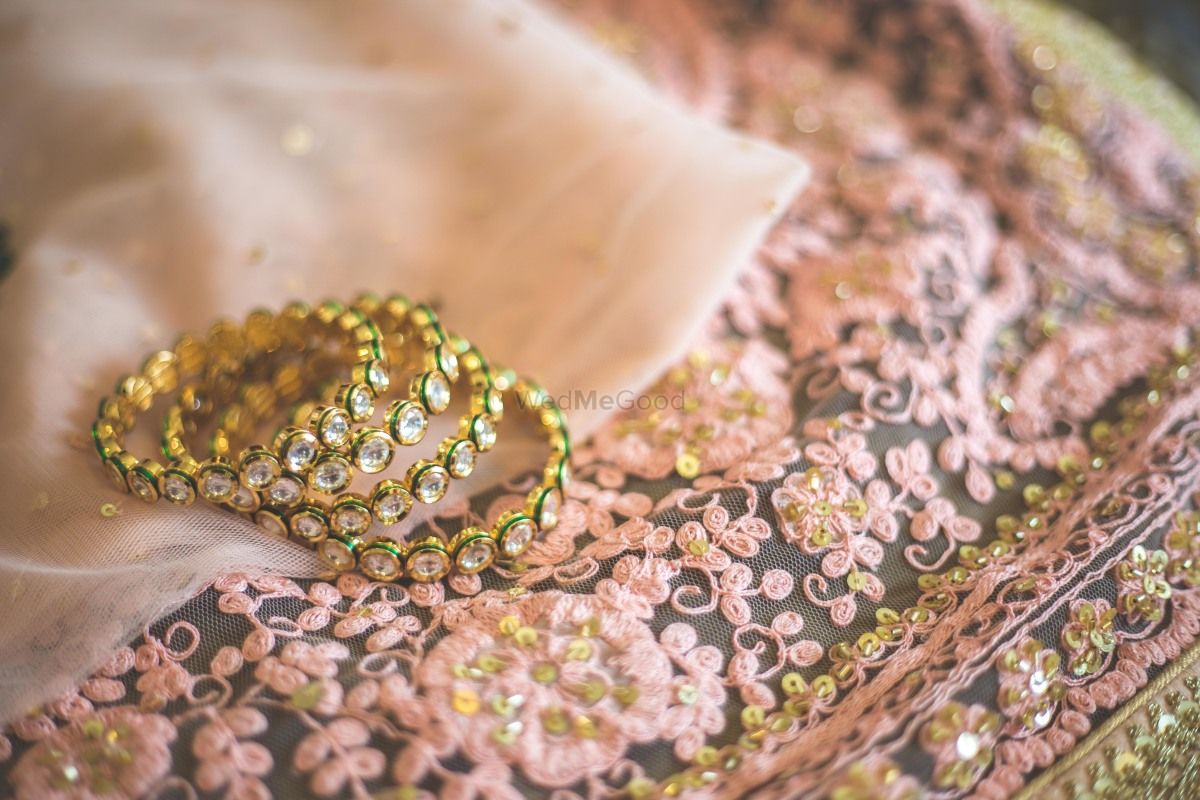 Image via Girl in Pink Photography★ 5
The bridal dupatta is usually super pretty, but does not get it's much deserved prettiness captured in photos. Putting the jewellery against it is a great way to highlight both!
Showing it off with your bridal Mehendi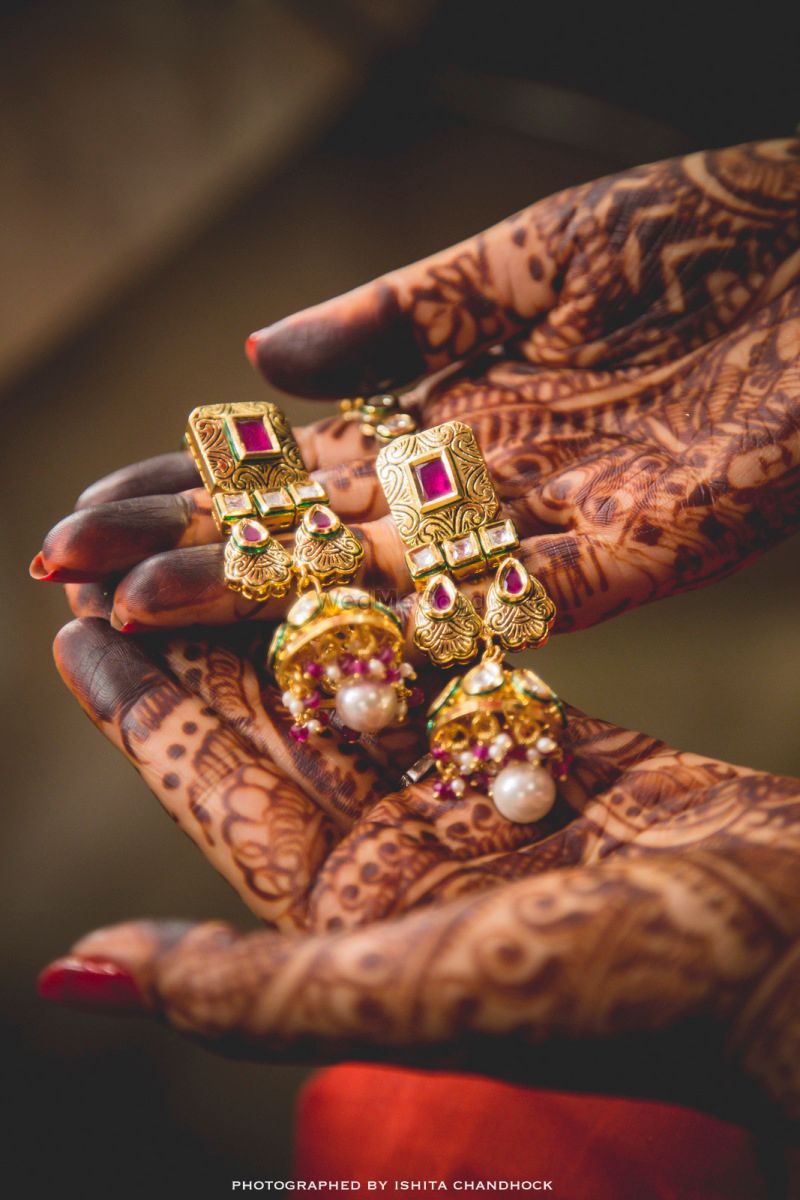 Image via Ishita Chandhock Photography★ 4.8  and Artcapture Productions★ 4.5
Make most use of the bridal hands by holding jewellery or putting it on and getting it clicked! Looks super pretty!
Against a lamp or sunlight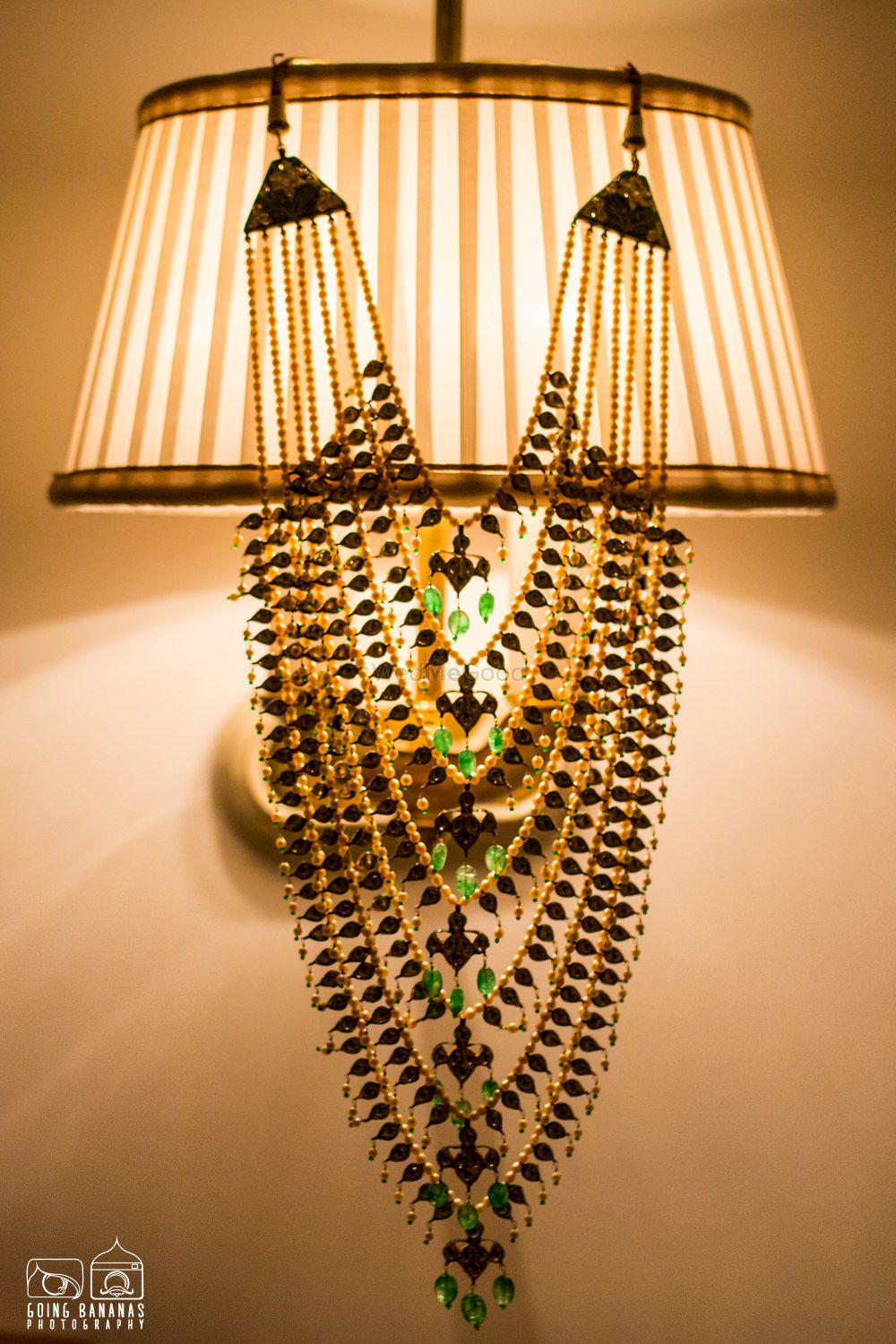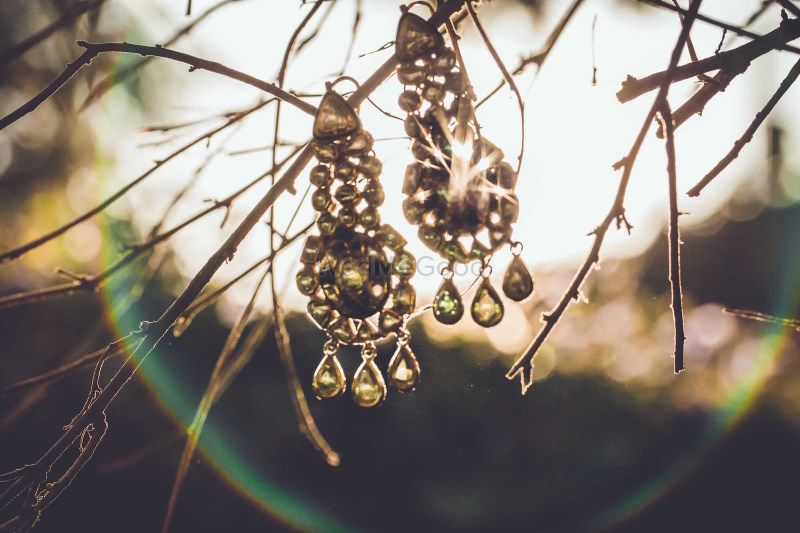 Image via Going Bananas Photography★ 5 and The Storyteller
Some light from behind the jewellery really makes it stand out!
With your bridal shoes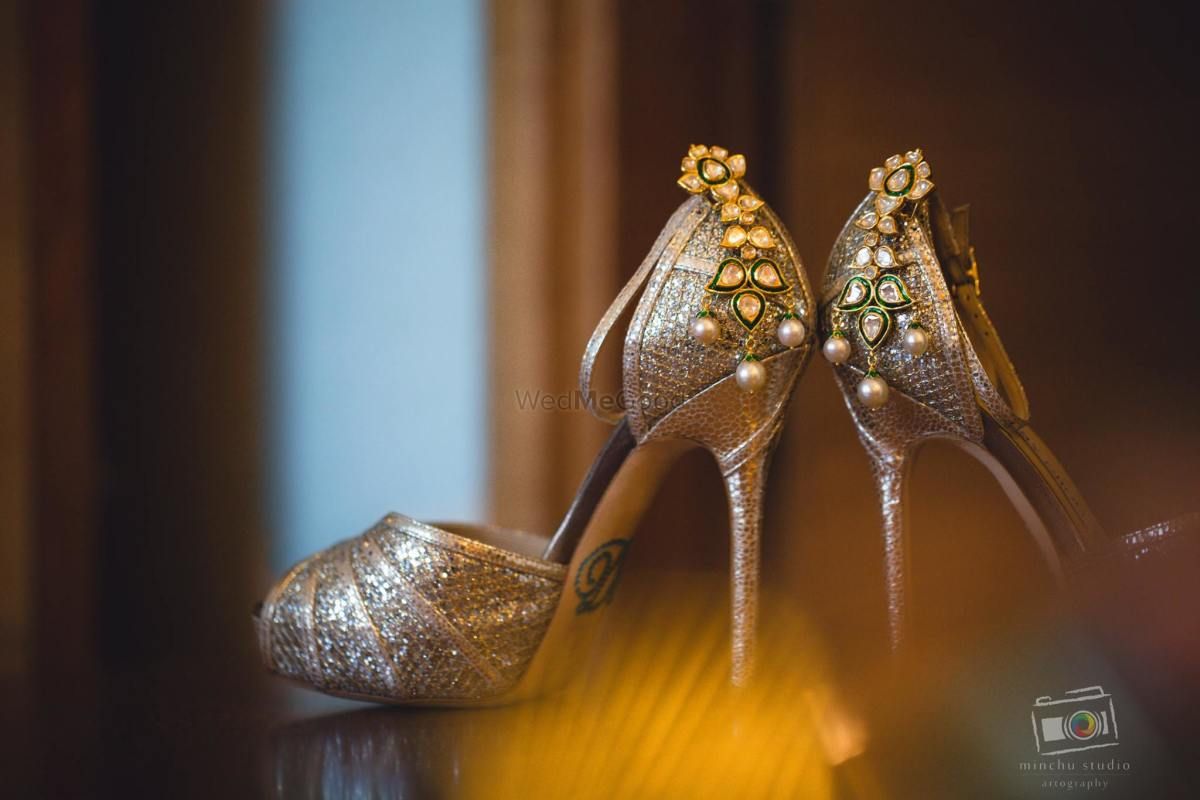 Image via Minchu by Sujay & Shreyanka★ 4.9
Your bridal shoes are pretty, and so is your jewellery... so show them off together!
Against a rustic backdrop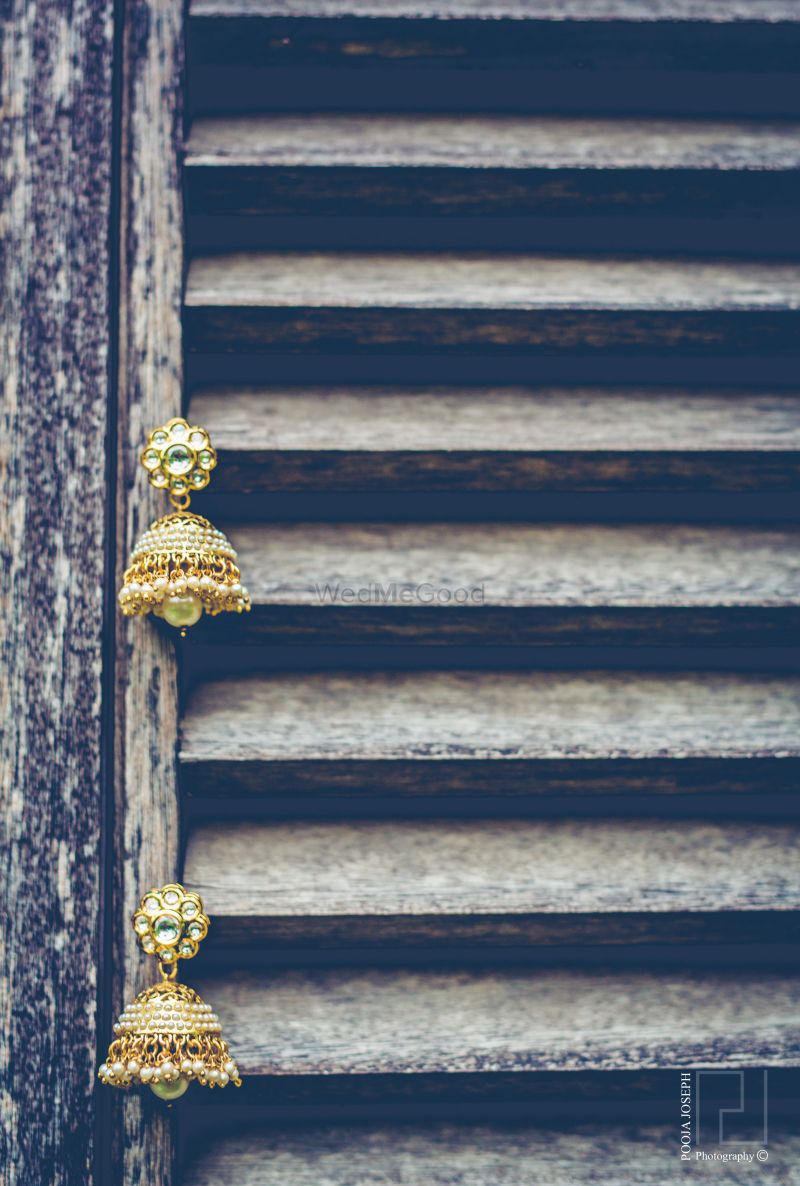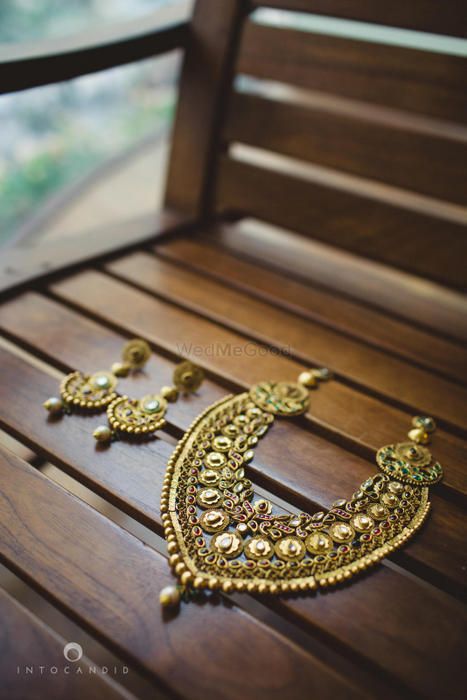 Image via Pooja Joseph Photography★ 5  and Into Candid Photography★ 4.9
Rustic wooden things make for great backdrops against the gold to really focus all the attention on the pretty jewellery!
With a peacock feather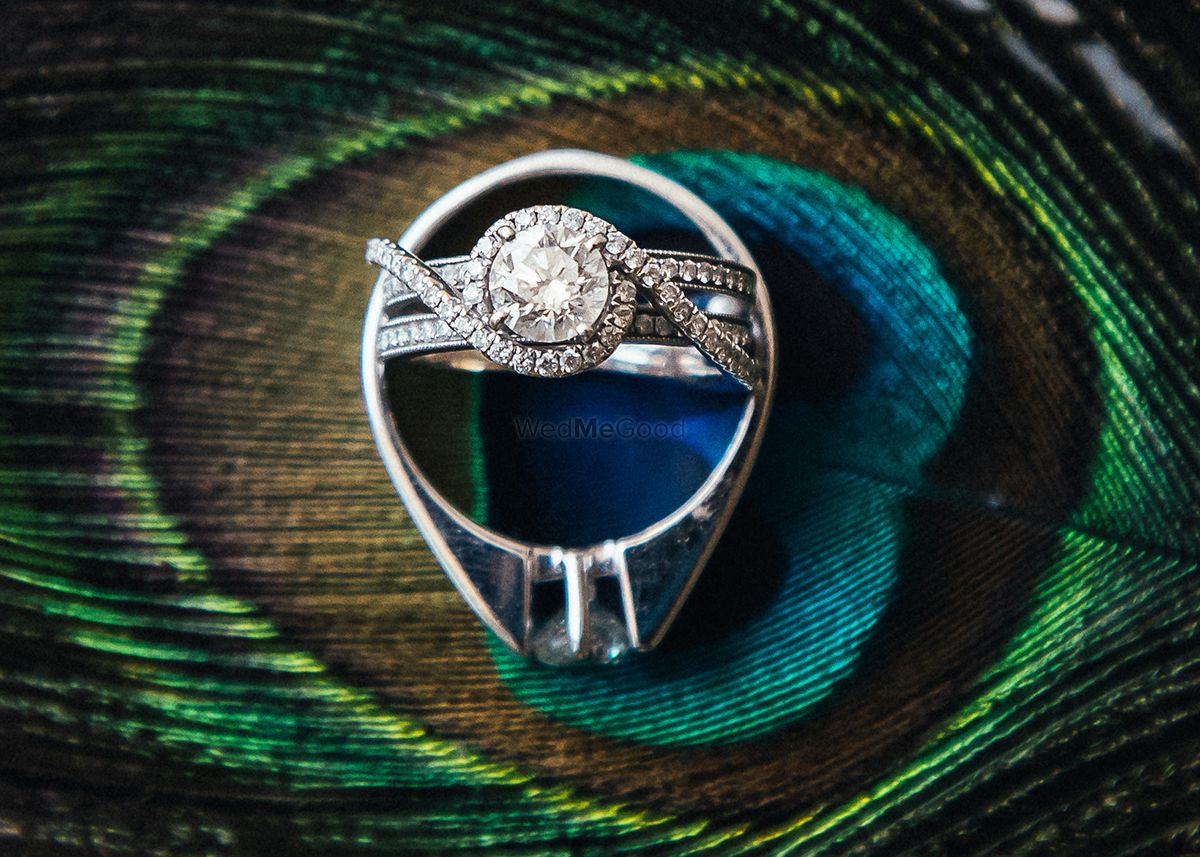 Image via The Love Struck Weddings★ 5  
A peacock feather looks so pretty and regal, and your jewellery with it makes the photo really pop!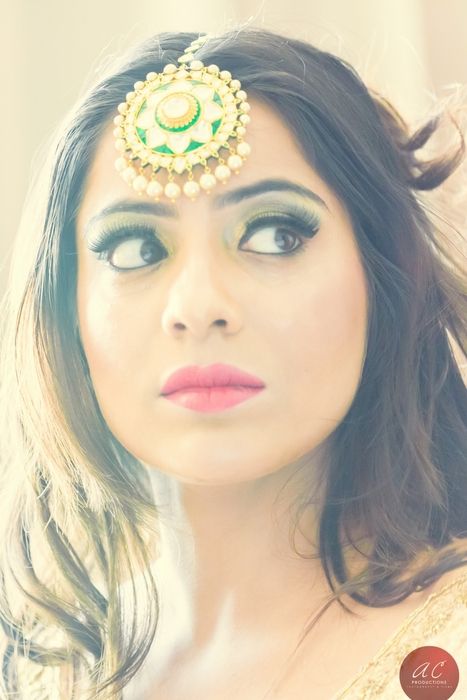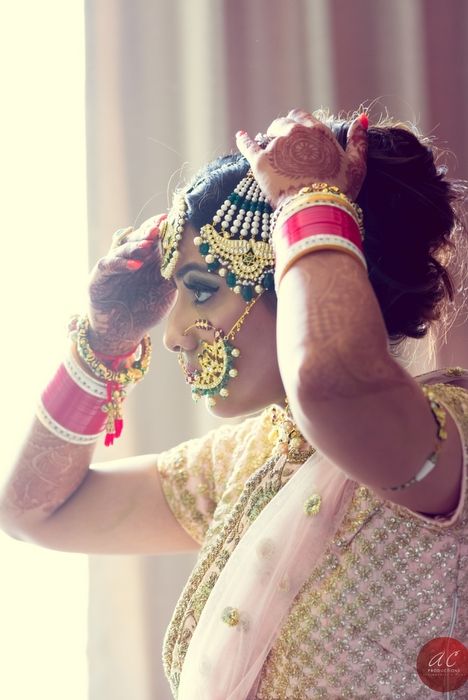 You wearing it has to be the best option - right? It showcases the piece beautifully and all brides just love a pretty shot! 
So, any more cool ideas girls?