20 Bride Quotes You Can Use For Your Wedding!
BY Palak | 29 Nov, 2022 | 338537 views | 4 min read
Wedding quotes these days are not just limited to cards and letters. They can be used for social media too or in the wedding decor too! Wedding quotes do not always have to be cliche and corny- they can be personalised, quirky, emotional or touching. Here are some bride-related quotes you can use for your big day. WMG has curated a list of wedding quotes to be used in Indian weddings for you to take ideas from, so go ahead and pick something that's more your style!
I now pronounce you man and wife, you may now change your Facebook status! 
Get the drift?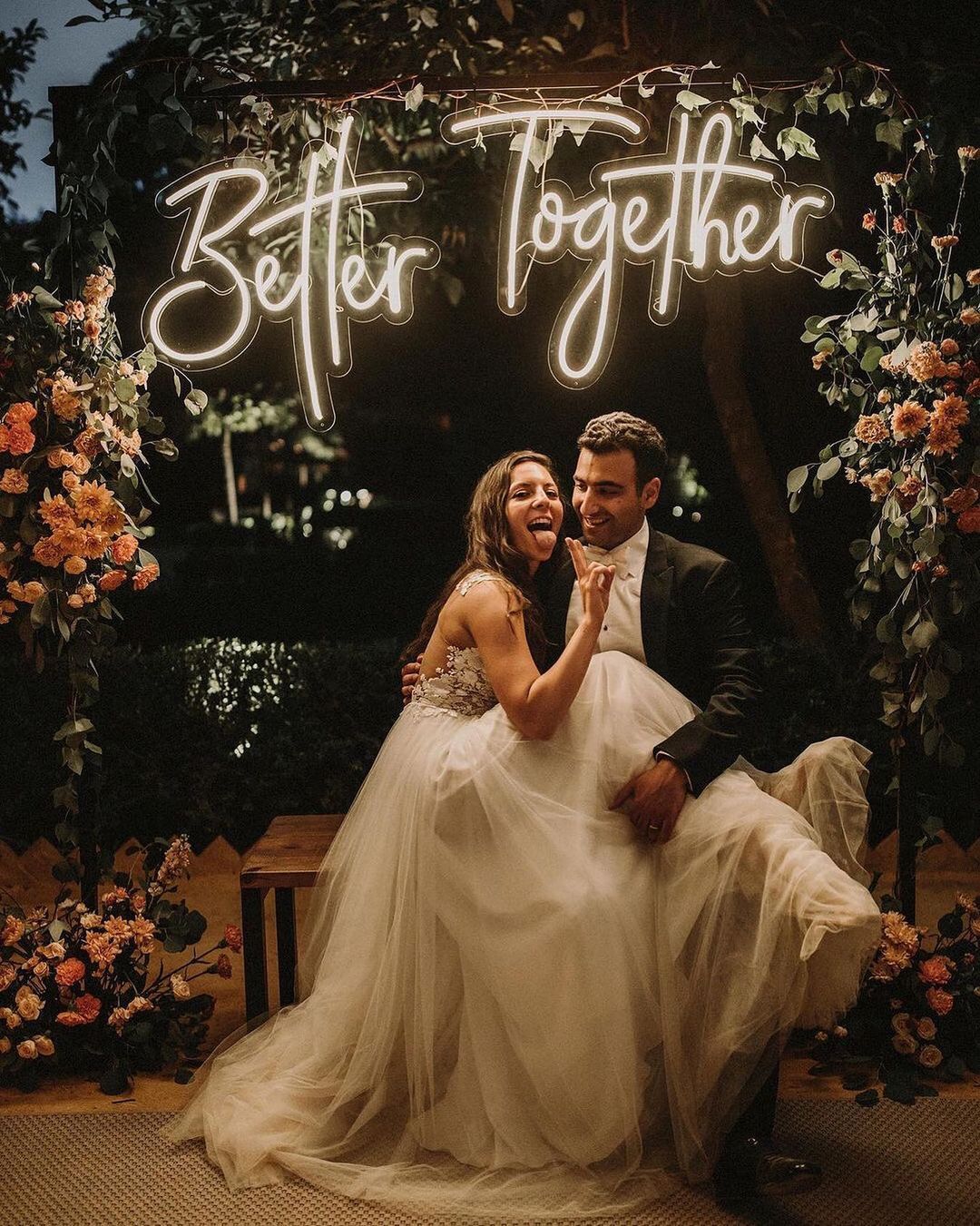 Image via @ernestovillalba
Emotional Bride Quotes
Every wedding comes with a bundle of emotions, be it love, happiness or sentiment. Here are our favourites!

Once in a while, right in the middle of an ordinary life, love gives us a fairy tale.

-

Melissa Brown

Every Love Story is special, but ours is my favourite
As Soon as I saw you, I knew a grand adventure was about to begin
We decided on forever
I want to be your favourite hello and your hardest goodbye
To love, laughter and happily ever after!
Before we met, I was as lost as a person could be and yet you saw something in me that I somehow gave me direction again. - Nights in Rodanthe

To love and be loved is to feel the sun from both sides.

 -David Viscott

Love does not consist of gazing at each other, but in looking outward together in the same direction. - Antoine De Saint, Exupery

These are some simple and heart touching quotes that we admire and these are great to be used for wedding invitations or somewhere in the wedding decor.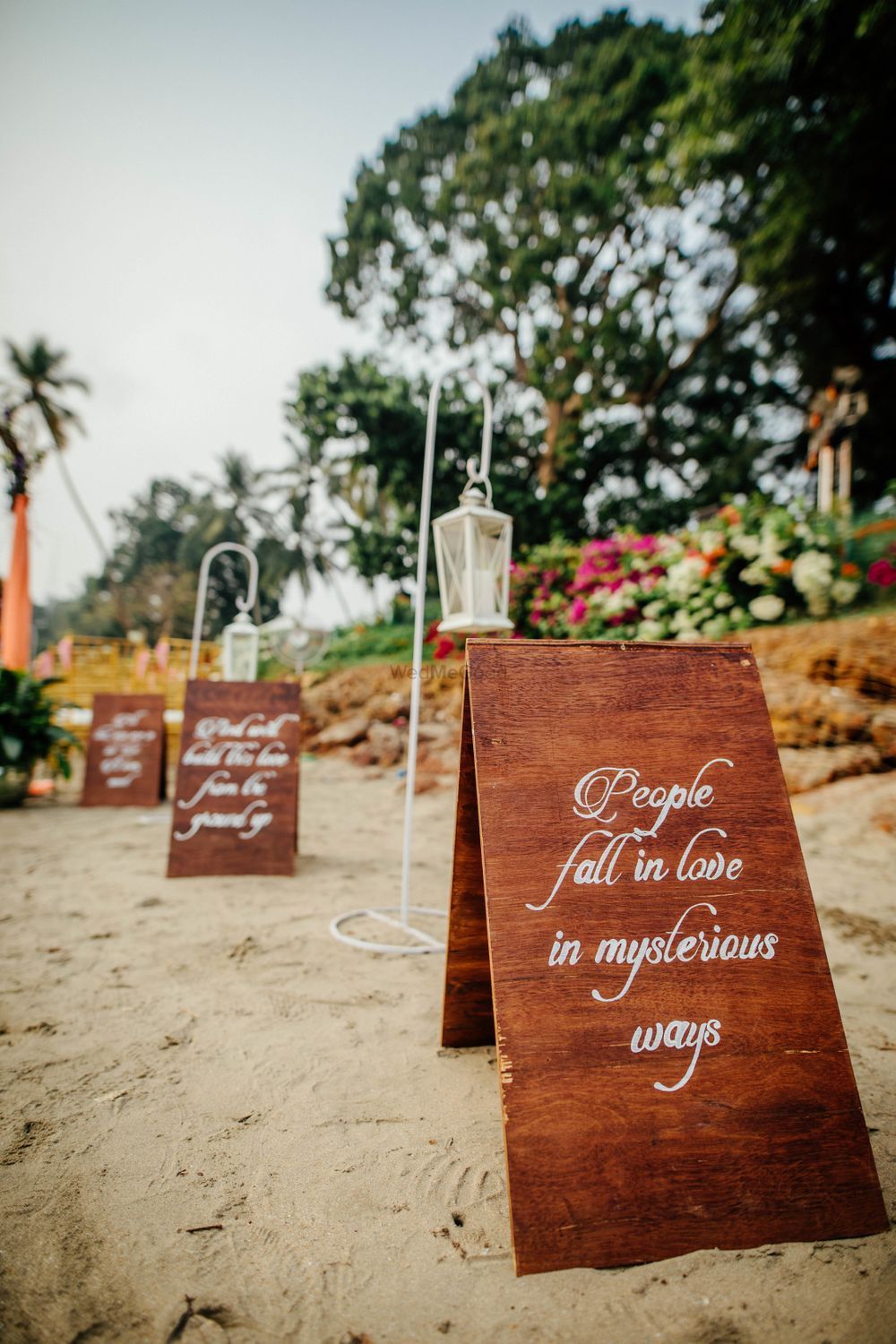 Image via Aash Studio ★ 5
Funny Bride Quotes
Getting all emotional is sweet, but we are also here to tickle your funny bone. A little fun never hurts, so here we have for you some witty and hilarious bride quotes, and not to mention cute!

We are all a little weird and life's a little weird. And we find someone whose weirdness is compatible with ours, we join up with them and fall in mutual weirdness and call it love - Dr Seuss
When I said I do, I didn't mean the laundry!
Marriage is a bond between a person who never remembers anniversaries and another who never forgets them.

A good marriage is one where each partner secretly suspects they got the better deal.

Marry a man your age; as your beauty fades, so will his eyesight! -P

hyllis Diller. 
Mutually Weird! 
Bride-to-be quotes
If you're getting married super soon, and you need especially some bride-to-be wedding quotes, then here are a few quotes you can use or get inspired from:
Bridezilla? Who, me?
I'm the bride. I don't need a filter.
I dreamed of a wedding of elaborate elegance, the venue filled with friends and family. I asked him what kind of wedding he wished for. He said the one that would make me his wife.
I'm just a bride standing in front of a pack of donuts, asking it to be a salad.
When it's over, I wanna say: All my life, I was a bride married to amazement, I was the bridegroom, taking the world into my arms. -Mary Oliver

Let me take a picture before the tears set in.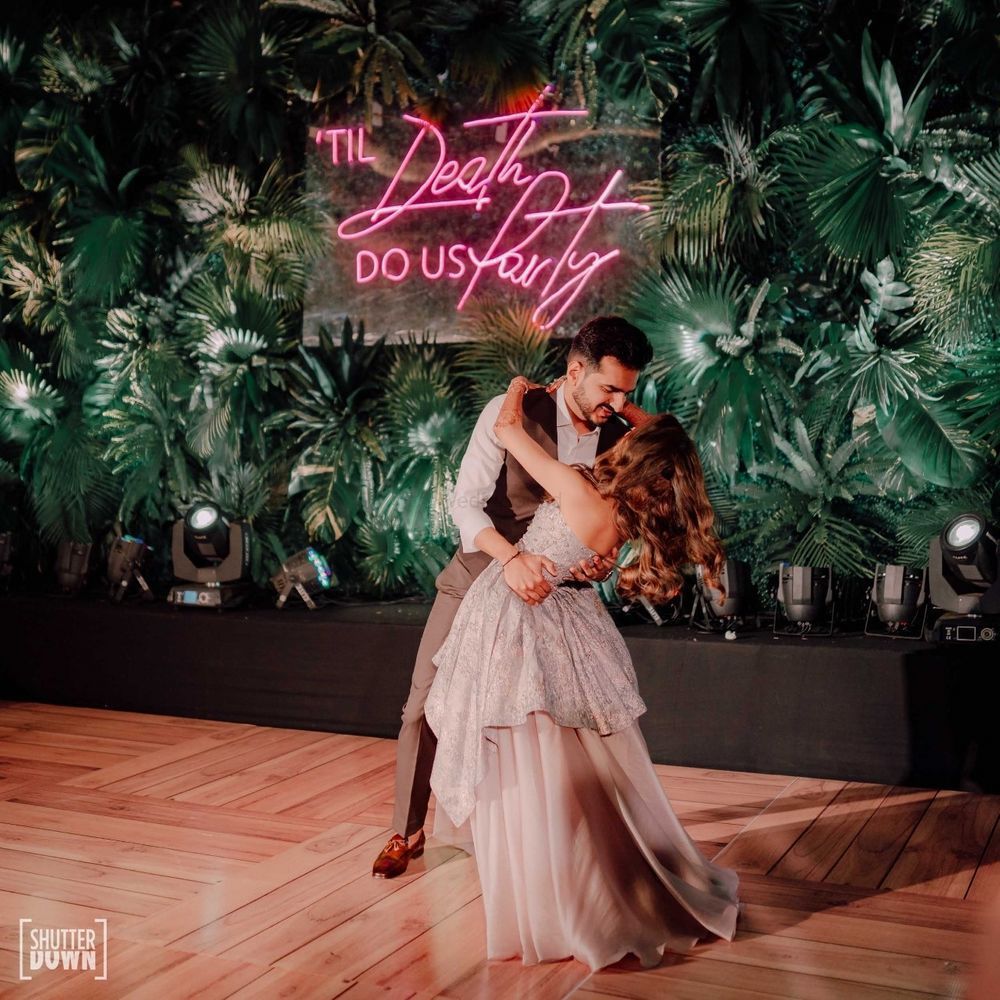 Image via VLW Global by Shruty Tiwari★ 5
Indian Wedding Quotes
You can use this quote as a headline and then can actually get all the vows printed. This quote is best for a wedding card, but you can also use these are over all decorations.
Dharmecha, Arthecha, Kamecha, Mokshecha, Naati Charami
 (I promise to never walk away from my spouse for reasons pertaining to my work, my finances, my desires or spirituality)
I promise to remember these 7 vows by heart,

because from now, our forever starts.
So here were 20 wedding quotes to definitely try using for your wedding. Take inspiration and you can even write your own quotes!
Want to create your own wedding invitation? Head to our gorgeous E-Invite Gallery and browse through gorgeous designs that you can simple click and create your wedding invitations online!