30+ Couple Entry Songs For Your Reception!
BY Sakshi | 25 Nov, 2017 | 58734 views | 10 min read
Of course, your entry together as Mr and Mrs on the Reception should be with a lot of fanfare and drama, and we got just the right songs for the job! You have made all your entries and it is time for your last entry, and you want to make sure that your last entry turns out to be the best. You want to be remembered for your last move.
Whether you're a romantic, fun, serious or even quirky couple, there's something here for everyone!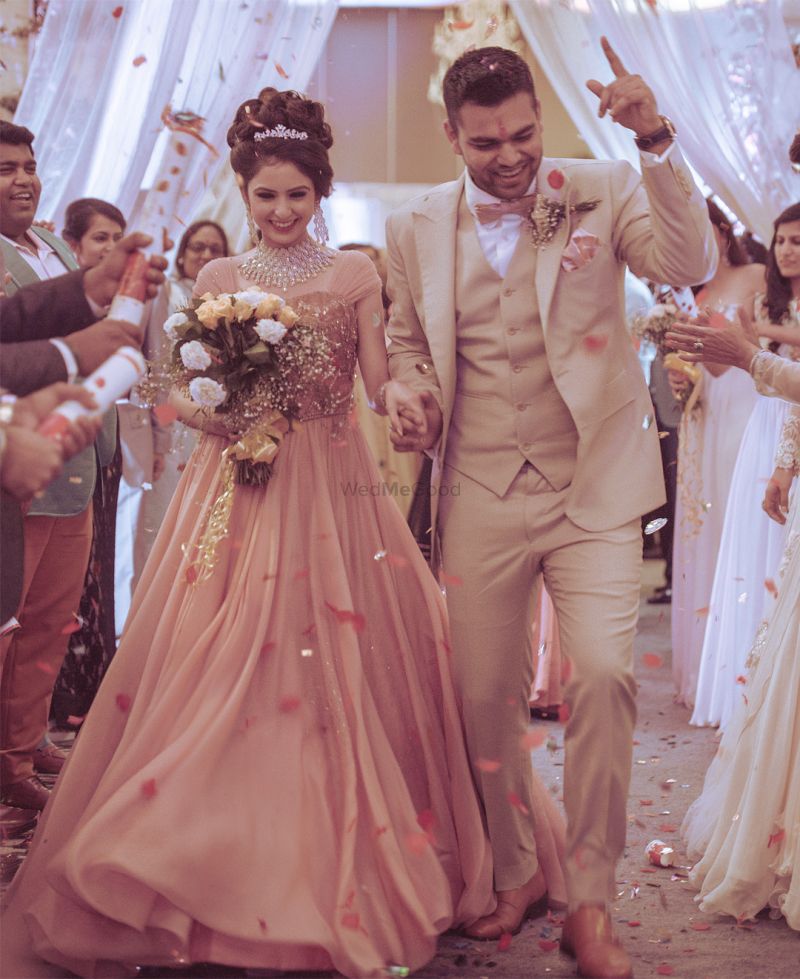 Image via Cupcake Productions★ 4.8
ROMANTIC BOLLYWOOD SONGS
You are about to start a life together and you really wish to romanticize the last day of your wedding celebrations, you want to walk in the room on some of the best romantic songs from Bollywood. You surely are looking for some great couple entry songs, so here we are with some handpicked songs for you:
BOLLYWOOD SONGS WITH FUN BEATS
Reception is the last function and don't you want to have fun and tap your feet on some fun beats from Bollywood. Yes, you definitely want to do that and we are here to help you in knowing the type of songs you can have a fun entry on your Reception day.
English Songs
It is your day and it has to be special, you must have a song that means everything to you and describes your love story. Well, here are a few:
OLD IS GOLD
We all have a special place for old songs and it definitely is reliving your old times. Here are a few songs you can groove from the old times.
PUNJABI SONGS
Punjabi songs can never go wrong any day and you wouldn't wish to walk in the room on some really cool music and be the lit couple in your whole friend circle and family too.
Well, we guess, you just found a big list of some awesome reception couple entry songs. Go ahead and just show your friends the love for each other and steal all the limelight, cause that's what your day is all about.
ALSO READ:
Find vendors in your budget for all your wedding needs, Download the WedMeGood app now.