5 Common Airbrush Makeup Myths Busted!
BY Twinkle | 10 May, 2019 | 216 views | 3 min read
Airbrush makeup has started gaining a lot of popularity amongst Indian brides. While it gives an extremely natural finish, you may not be able to achieve the perfect look if your MUA isn't a pro at it. With any new trend comes a lot of questions, which when left unanswered become myths. And we can't see our dear brides sweating over these petty misconceptions. So here we are clearing all your misconceptions about the much-famous 'airbrush makeup':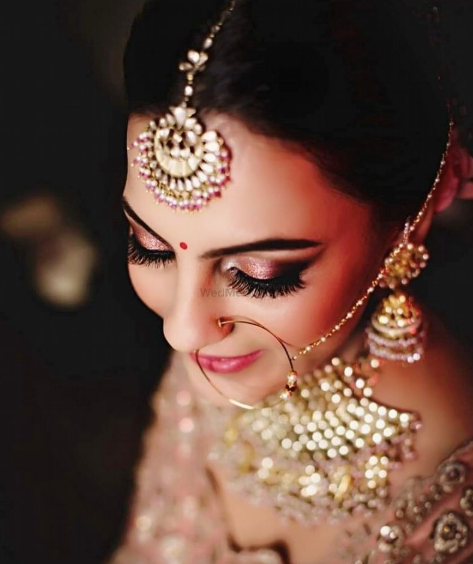 Image via SJ Makeover★ 4.8
Myth 1 - Airbrush makeup looks heavy and cakey!
Reality - Airbrush makeup doesn't make your face look cakey or over the top, if applied correctly. It entirely depends on the finesse of your makeup artist. In reality, airbrush makeup gives a light and natural coverage that may actually feel lighter on your face. With airbrush, a little product goes a long way.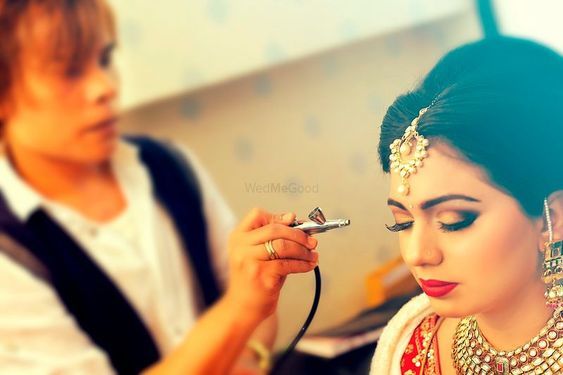 Image via Vivekk Vikas Photography ★ 4.7
Myth 2 - It isn't suitable for all skin types.
Reality - Airbrush makeup works like wonders for all skin types. Yes, you heard it right. The products used in its process are hypoallergenic, making it suitable for sensitive skin. It is also silicone-based makeup, which stays for all-day long on a bride with oily skin. For a bride with dry skin, prep your face with a good moisturizer and airbrush makeup will fit you like a dream. Also, for someone with a near perfect skin type (well, I am jealous), airbrush makeup is going to make you look flawless.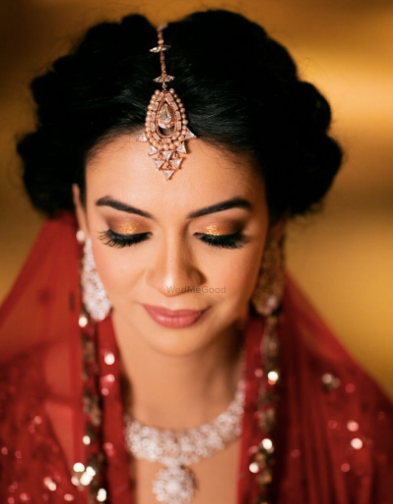 Image via Sheetal Dang Gupta Makeup Artistry★ 4.9
Myth 3 - It flakes off and isn't long lasting.
Reality - While airbrush makeup isn't completely waterproof, it is definitely water-resistant and can last for 12 to 16 hours. Using the right airbrush makeup base makes all the difference. The right quality and quantity of the airbrush makeup foundation (sprayed from the correct angle) will dry quickly and create a thin layer of coverage making it long-lasting and resistant to external factors. It doesn't rub off or disappear into the pores, your face will be ready for the 'gram making you look glam. ;)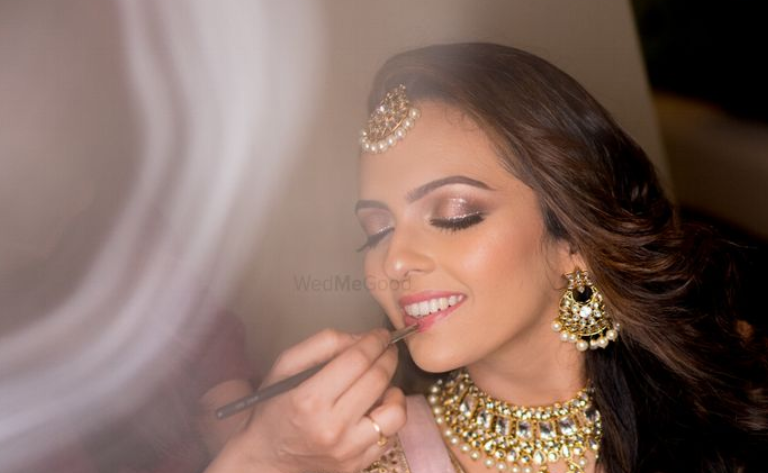 Image via Dreamcatchers Photography★ 4.9
Myth 4 - Airbrush makeup is a time-consuming process.
Reality - To burst the bubble, airbrush makeup is one of the quickest methods. All thanks to the airbrush applicator, the process of blending is easier and faster than the other makeup techniques. Airbrush makeup doesn't test your patience and also gives you the perfect blend and a flawless finish. (What else do you want?)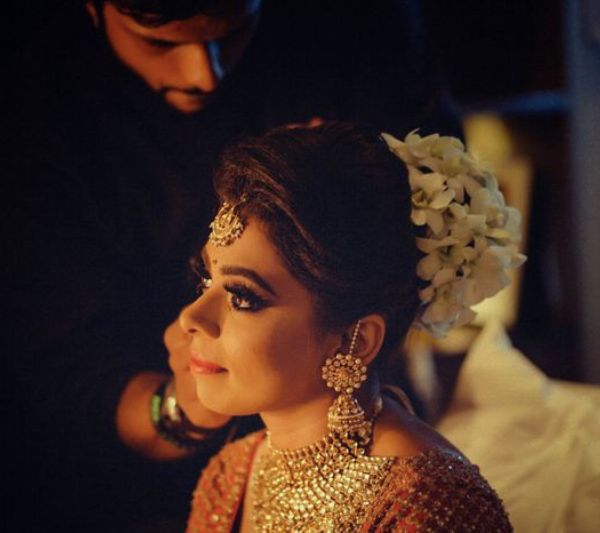 Image via My Visual Artistry★ 4.4
Myth 5 - Layering is not possible in airbrush makeup
Reality - Airbrush makeup is like a dewy spray of makeup on your face which is further blended for the perfect look. Since it is a fine layer which dries within seconds of applying, we can add layers for higher coverage. Layering is possible but should be done only when highly necessary. (Because no-makeup makeup look is the new trend!)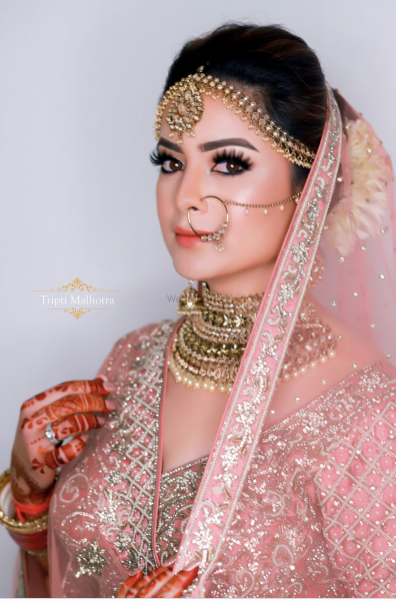 Image via Tripti Malhotra★ 4.9
PS - Only opt for an airbrush makeup when your MUA is confident and experienced in it. Don't forget to take a trial cause you wouldn't want any surprises on your big day!