5 Cute Ideas We Spotted At This South Indian Mehendi Function
BY Garvita | 17 Jan, 2019 | 3686 views | 2 min read
We get to see so many visually-appealing decor ideas every day, leaving us wondering - can it get better than this? It amazes us how the planners, along with the bride and groom, put in efforts to conceptualise and turn their vision into reality at weddings. Just like this Mehendi function which we recently spotted and totally loved the cute, quirky elements in it.
Sharing with you 5 cute ideas from it, that left us awestruck!
Fun games to get you going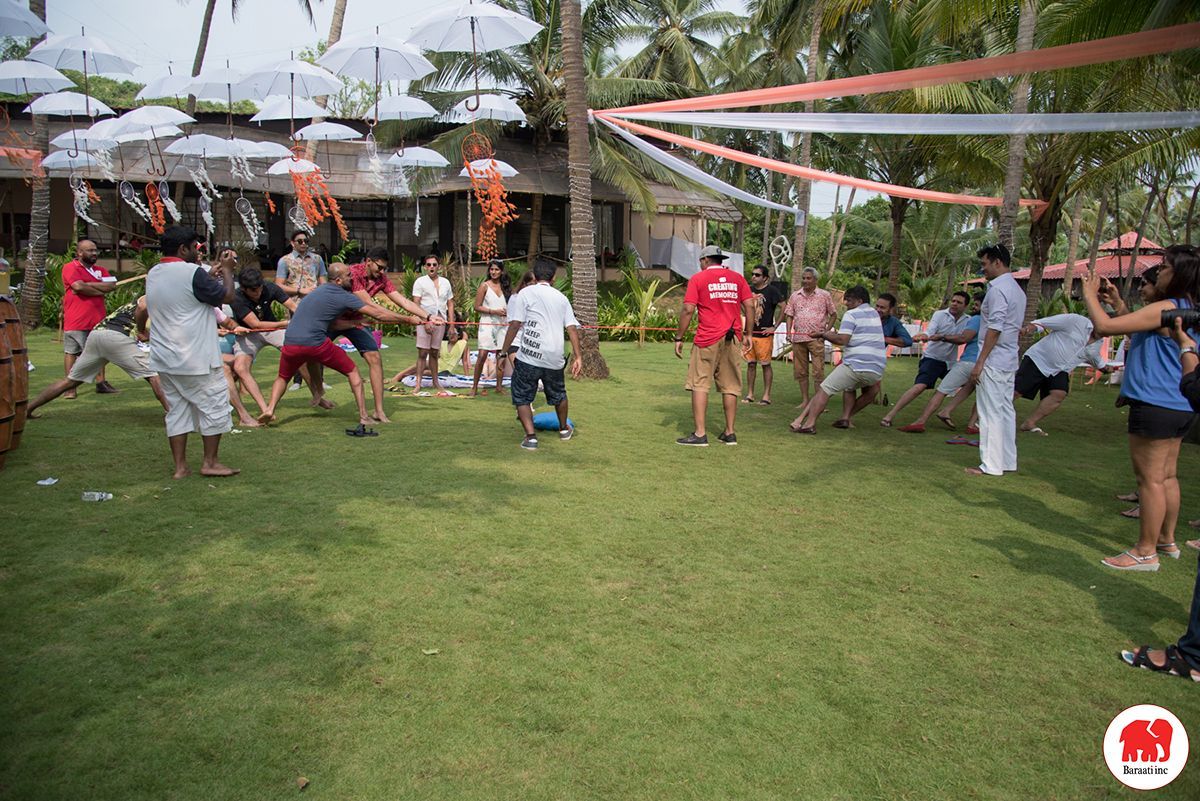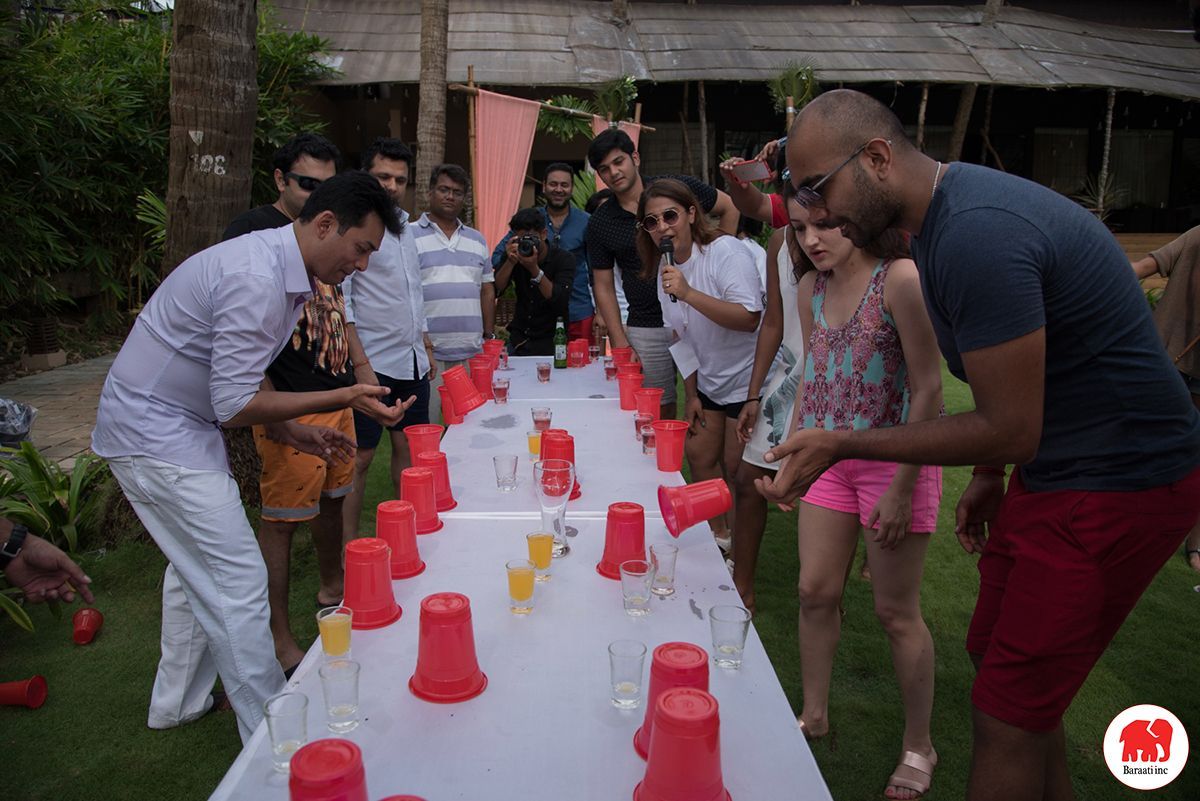 Mehendi can be less interesting for the men in your family, so why not add something that they'll enjoy? This Mehendi had a tug of war and a beer pong tournament. Sounds so much fun, doesn't it?
Floating Hashtag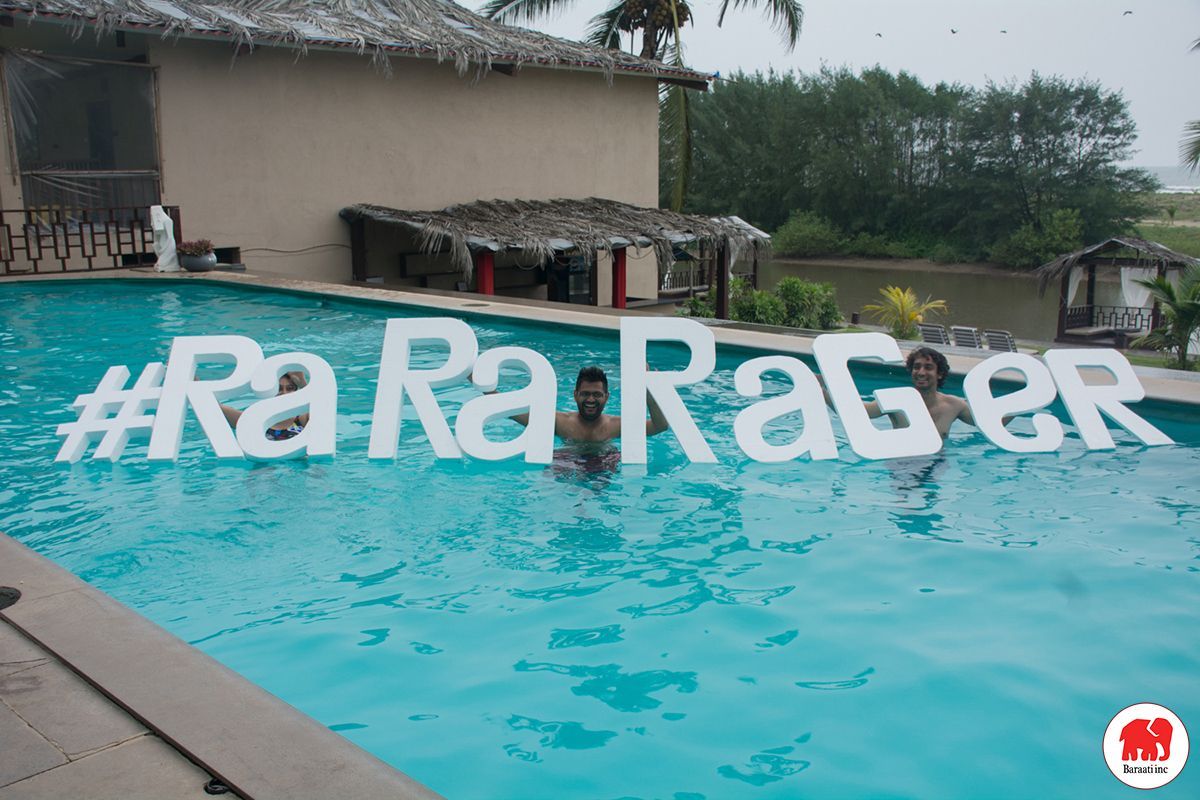 If your Mehendi is by the pool, then why not place your wedding hashtag in it? Just like how Ramya and Rahul did here. The catch is if someone plans to get clicked with the hashtag, they'll have no choice but to get into the pool!
Sunbeds + Canopies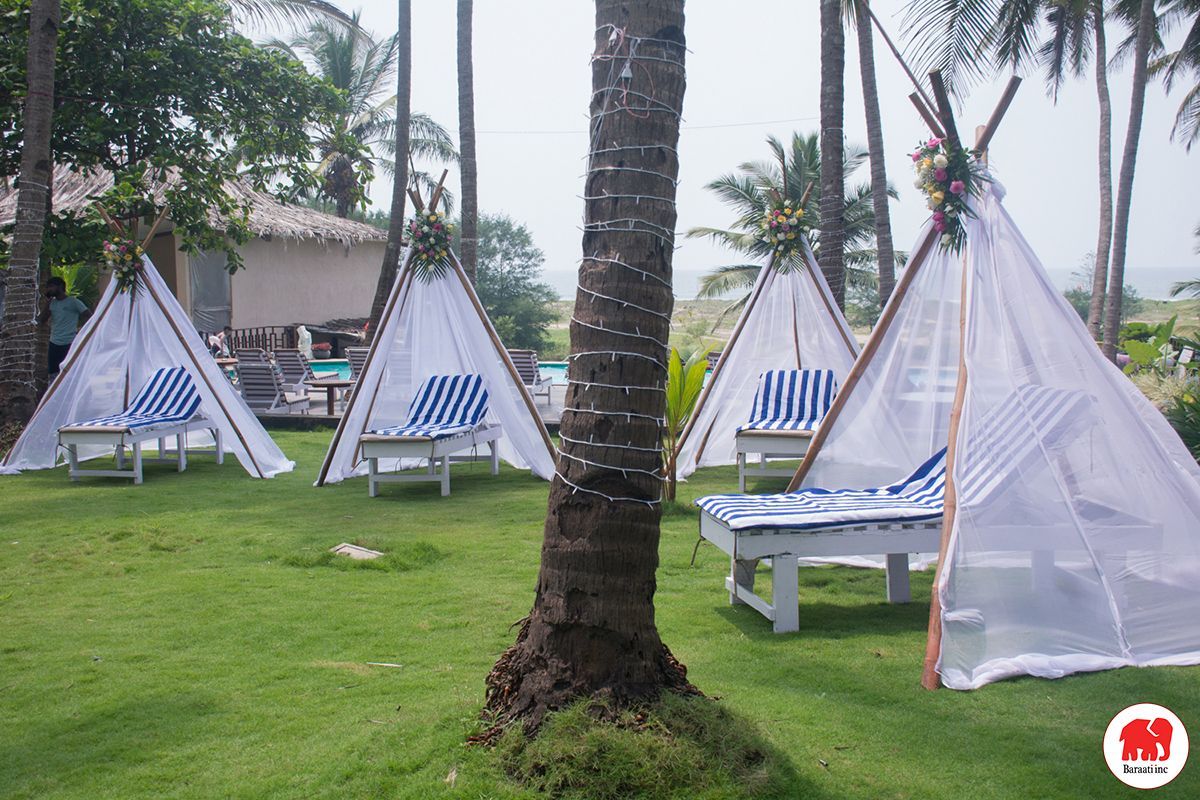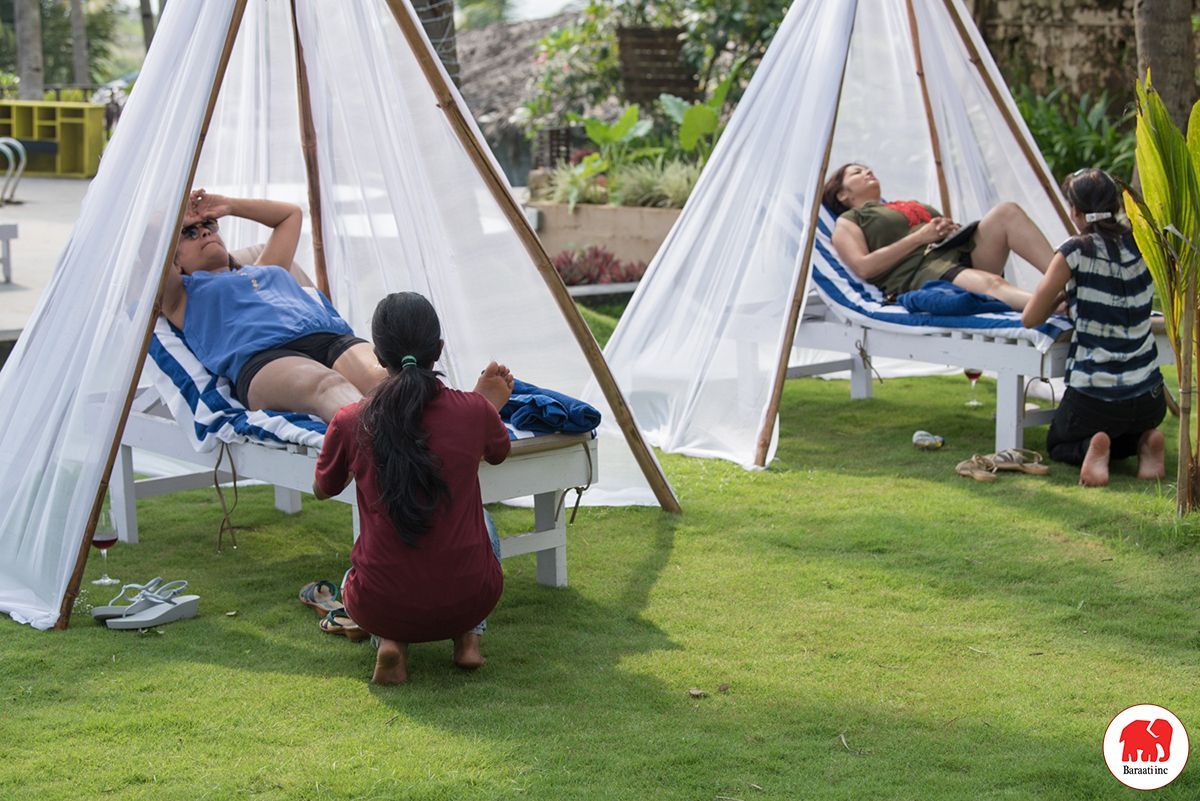 Woah, this is really unique! Instead of regular seating arrangements, they opted for sunbeds under canopies for their guests. Minimal yet stunning!
Sit down arrangement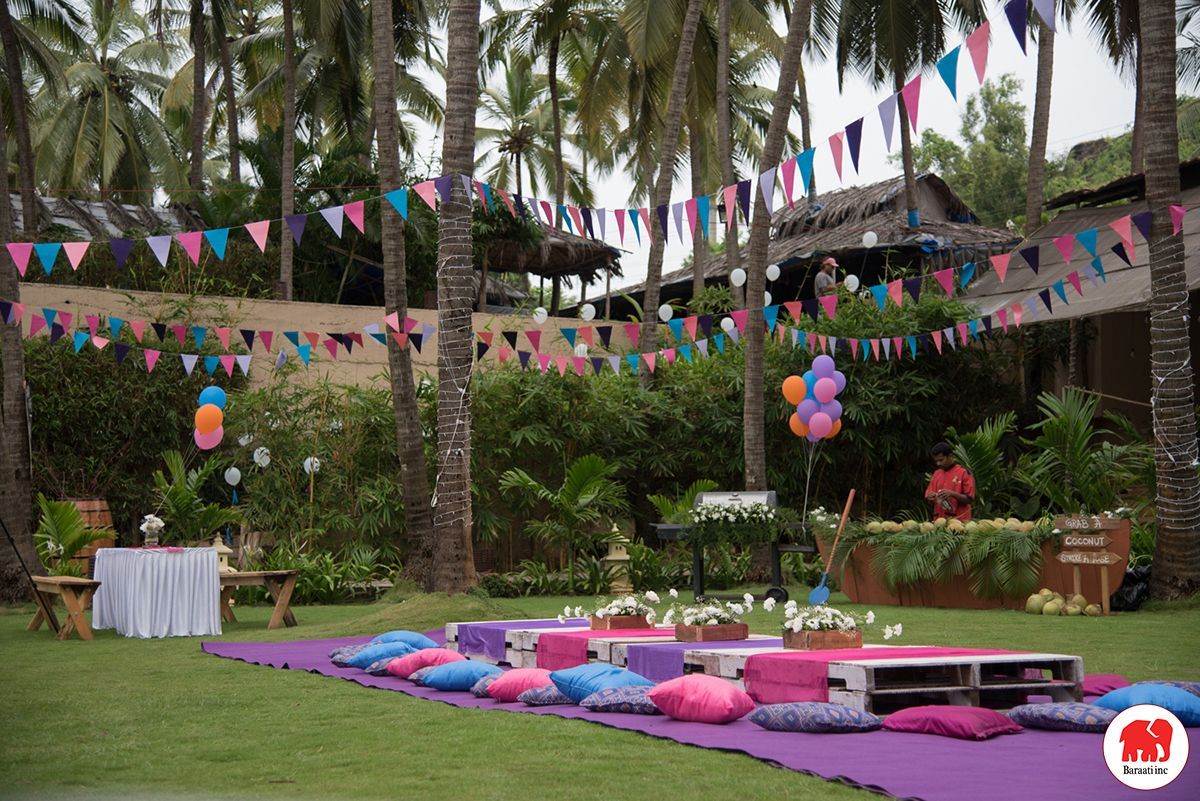 Such an arrangement is not only cost effective but also declutters the venue, allowing you to move around and dance comfortably. Also, we loved how vivid it looked. Stunning, isn't it?
A cool DIY bar set-up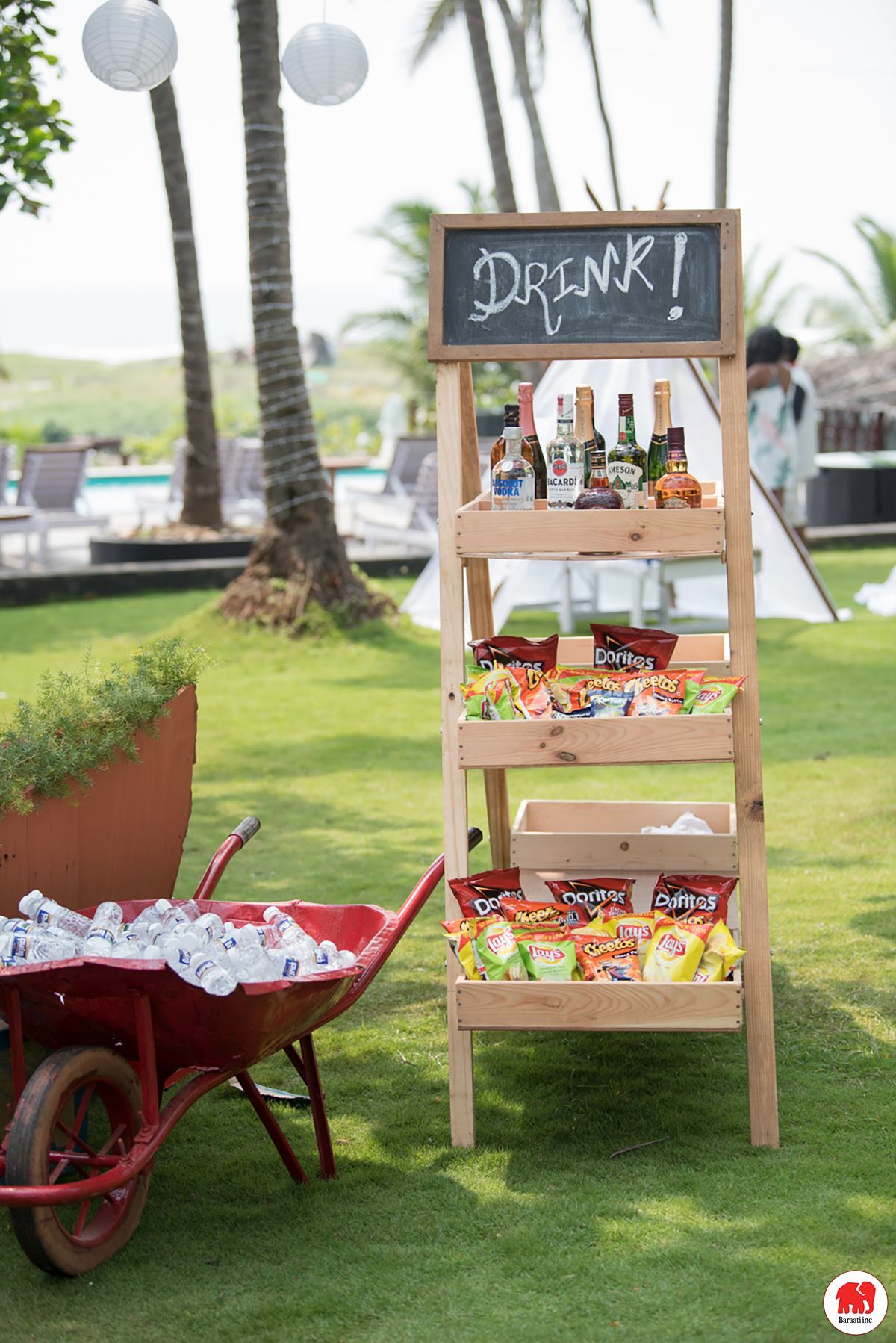 This one element was surely our most favourite considering there was no conventional bar, rather one had an option to make their own drink. Also, there was a wheelbarrow full of water bottles. Super creative! 
Wedding Planned by Baraati Inc