5 Haldi Outfits Under 15k We Found Online For Lockdown Brides
BY Sakshi | 03 Aug, 2020 | 3737 views | 2 min read
Lockdown wedding means a lot of scaling down in every sense, online shopping, and of course, a little DIY here and there. So we thought of helping lockdown brides to be by browsing some online stores and finding you some happy haldi outfits under a budget of 15k which are trendy and look amazing. Here's our pick!
This one that's such a steal!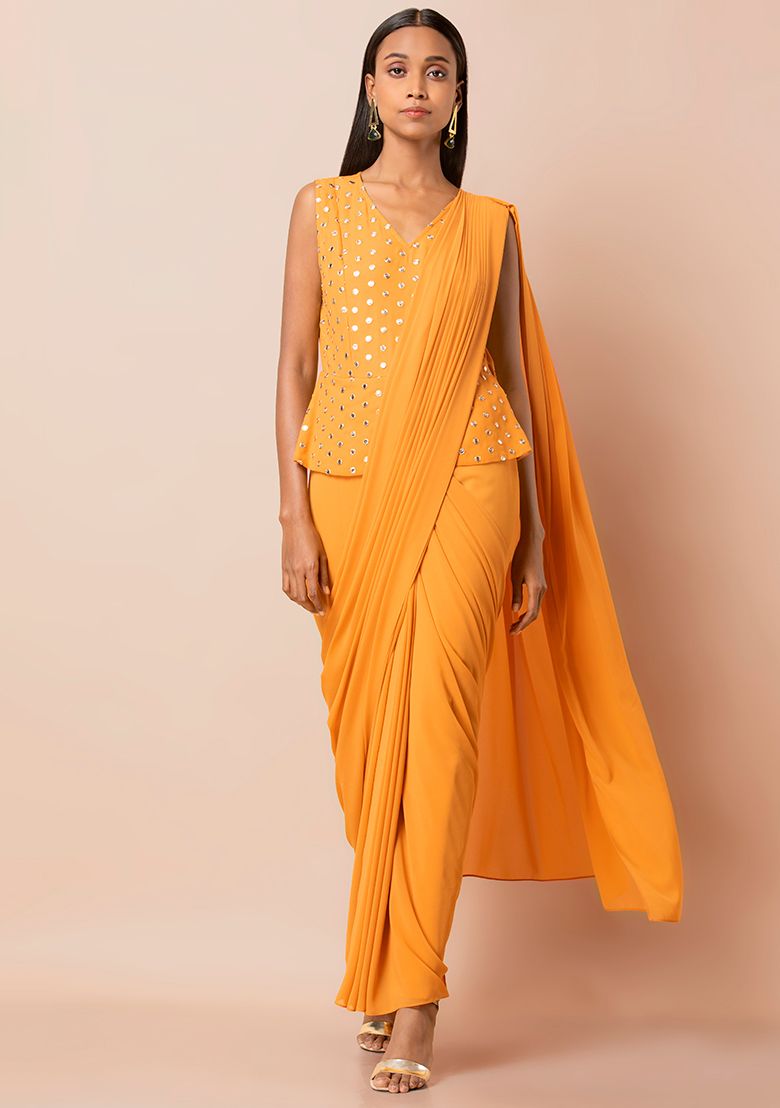 Outfit by House Of Indya
Would you, by any stretch of imagination believe it if we told you this outfit was for just INR 1700? No right? It is, and it is on discount right now!
This trendy lime green jumpsuit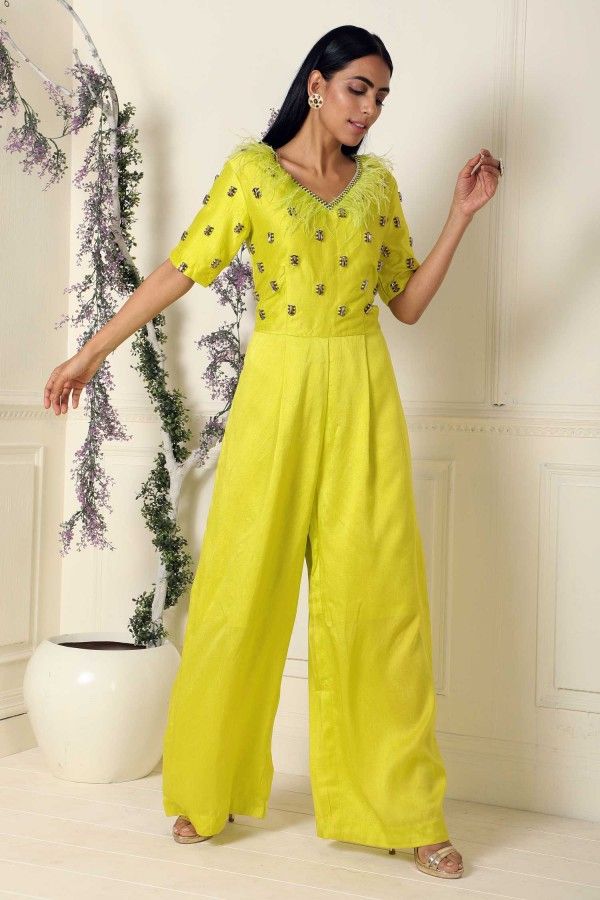 Outfit by Label Nikita
Isn't this one super chic? And it's currently for INR 9k on discount! If you're looking to rock something western on your haldi, then this is a good option.
This tunic dhoti set by Ayinat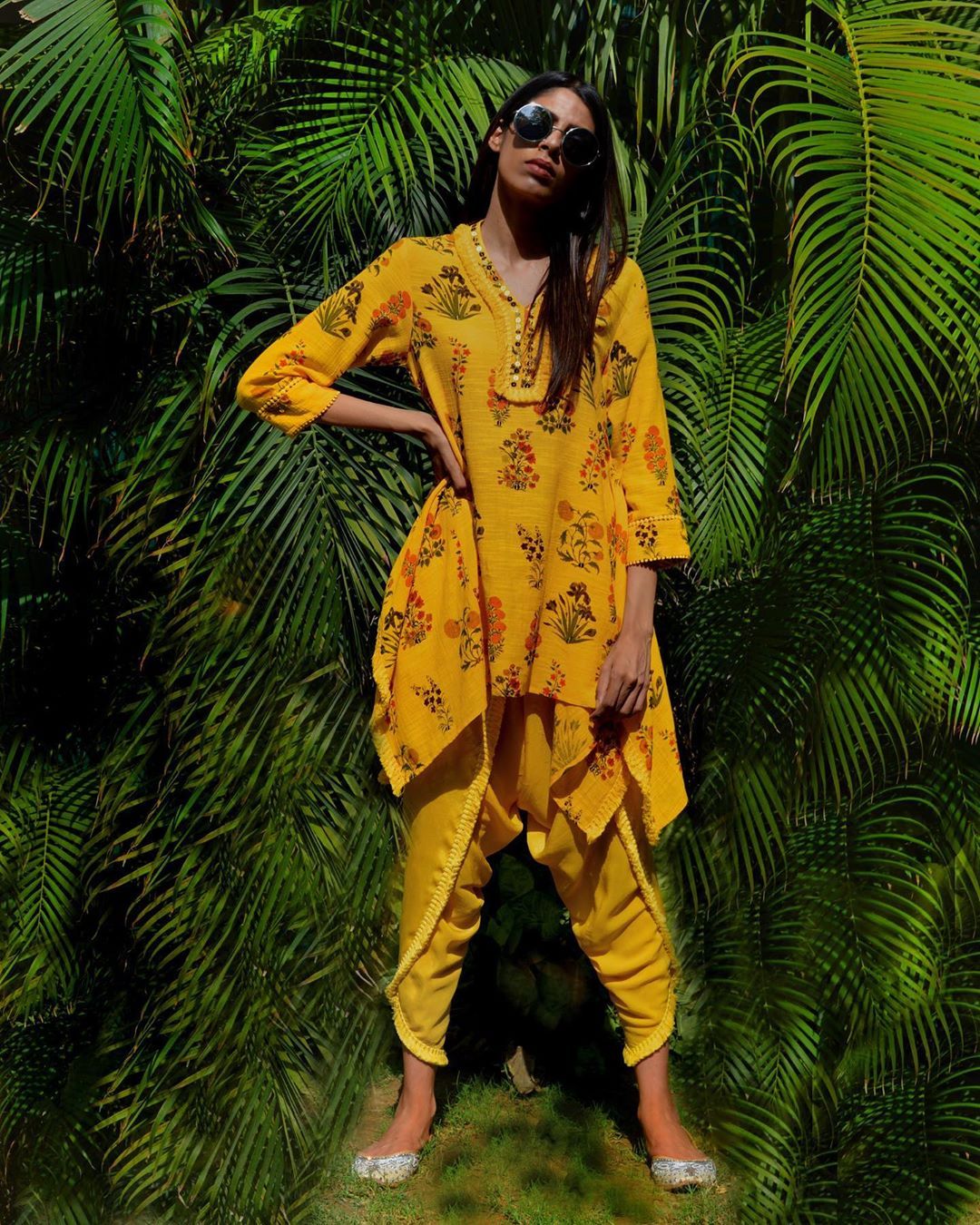 This one is priced at INR 12,750 on discount, and we loved the printed motif on it, and what an easy breezy outfit it is.
A pretty gharara set by Kaia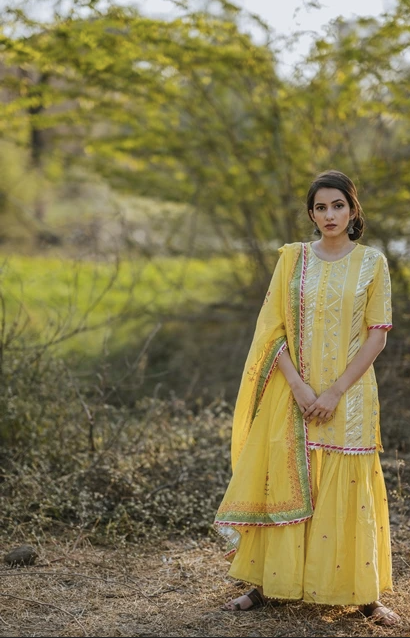 Isn't this one just dainty? Love this Yellow Embroidered & Printed Gharara Set for the haldi, and its just right for an intimate do. It's currently priced at INR 15,800 on discount. 
This trendy outfit by SOUP by Sougat Paul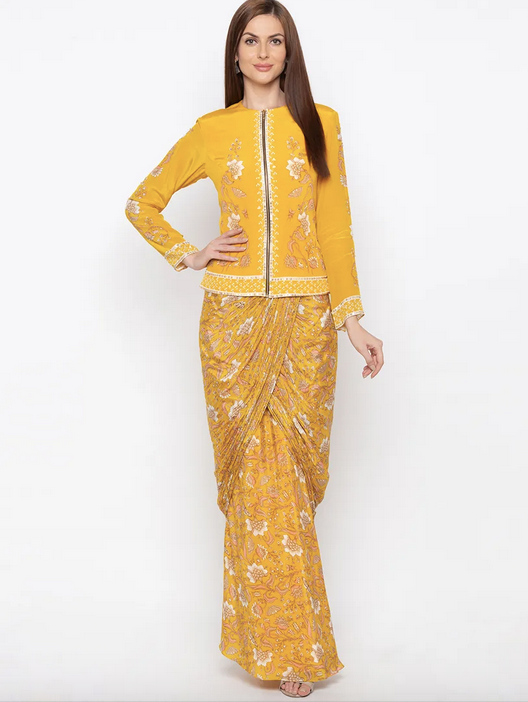 This one is so perfect for a winter do isn't it? It's priced at INR 15,000 and comes as a set of two with the Yellow Drape Skirt and Jacket. 
ALSO READ: Stunning Outfits For Your At-Home Mehendi Under 15k!