5 Personalized Totes For Your Bridesmaids &Where To Buy Them
BY Twinkle | 25 Oct, 2019 | 1196 views | 2 min read
Getting married is indeed a big commitment but can you really say 'I do' without your girl crew? How can you thank the irreplaceable people who fielded many 2am texts about your wedding dress and listened to every last detail about how hard it was to decide on the even the seemingly insignificant details? Well, you can start with an unforgettable gift. If you ask us, bridesmaid tote bags are one of the best wedding party gifts. Not only are bridesmaid totes fun to give, they're also fun to receive, especially if they're customized with a monogram or other personal touch.      
Whether you plan to hand them out at your bachelorette party or at the weekend party, here are the 5 personalised totes that your bridesmaids will adore:
Want to spoil your friends with a weekender tote they can use while they travel the world? This backpack tote is massive enough to carry your goods for a weekend abroad, and also comes with a neat customization options so you can get every bag designed differently! 
PS - We love how it is 'hatke' from the usual jute totes.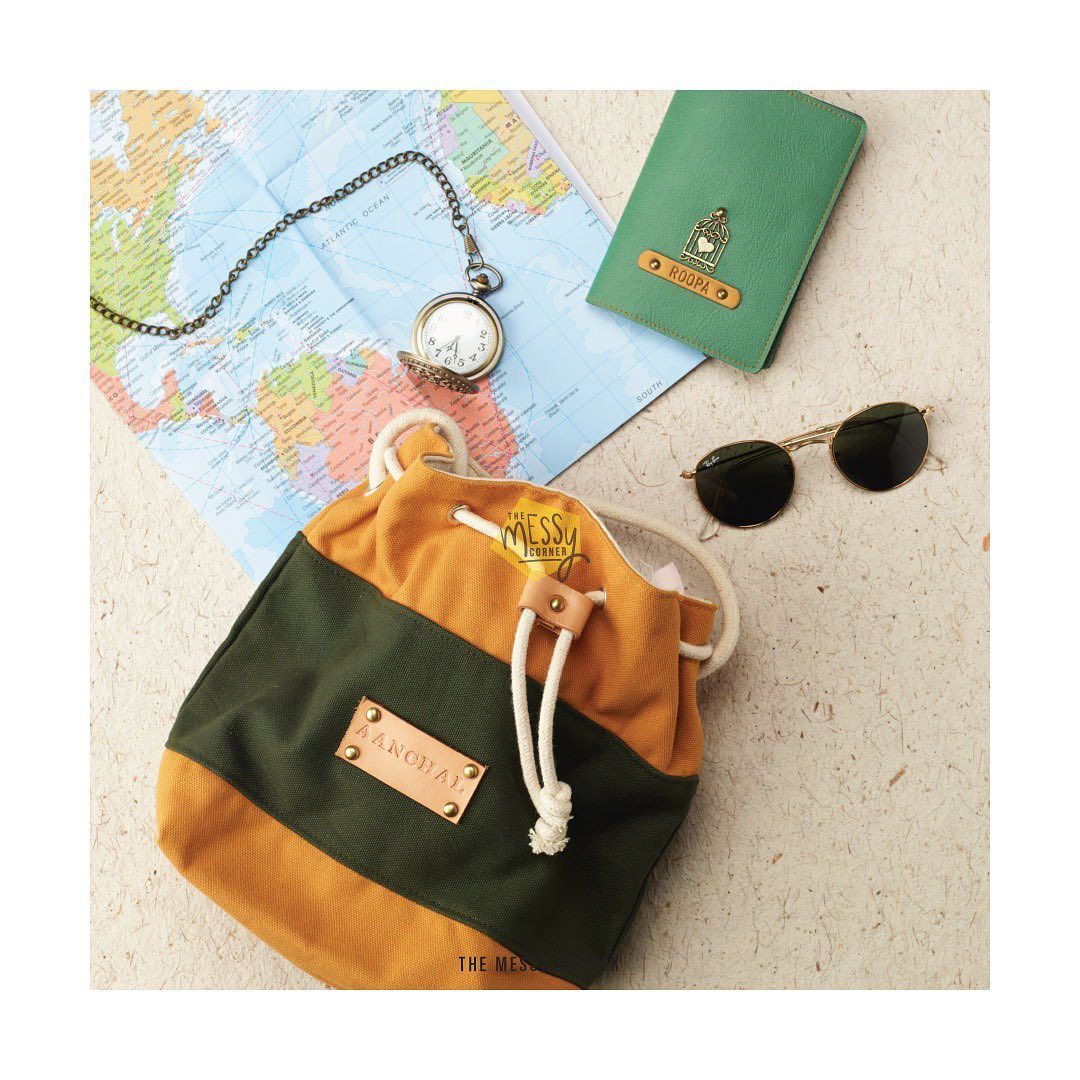 Image via @TheMessyCorner
If you're looking for something a little different than your typical bridesmaid tote, we totally get it. Not every person loves flowers and cursive writing. That's where this epic bridal tote shines. It's modern, classy, and at the same time, notably different.
If your bride squad is a big fan of simplicity, this customized bag will not go wrong!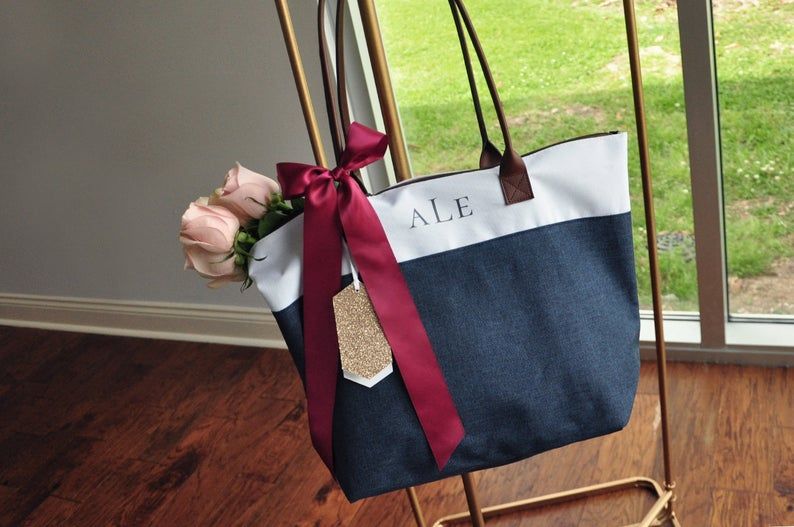 Image via @Etsy
Rather than opting for something impersonal and frivolous, treat your crew to a customized trinket that they'll use for years to come. Personalized canvas tote bags with your bridesmaid's name are a cute way to package your bridal party gifts - get one for the maid of honors!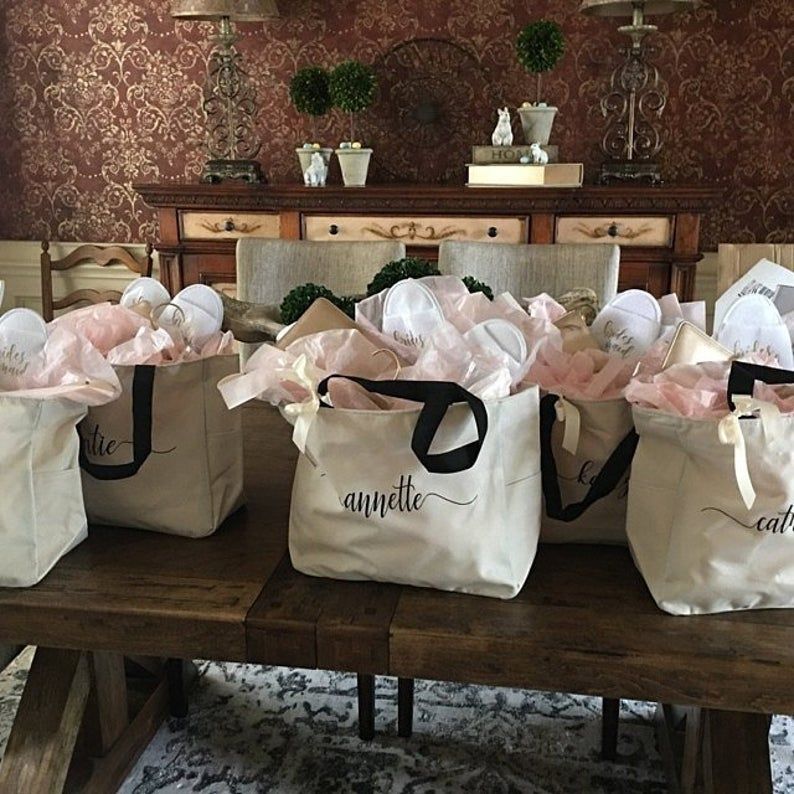 Image via @SouthernMySass
"Bride Squad" has become a very popular phrase that's easily found on tees, tanks, and even shorts. So, if you're going for a bridesmaid gift set that has this phrase as a theme, it's a good idea to keep that theme going with a sassy, classy tote. 
PS - This tote comes with a complementary makeup bag!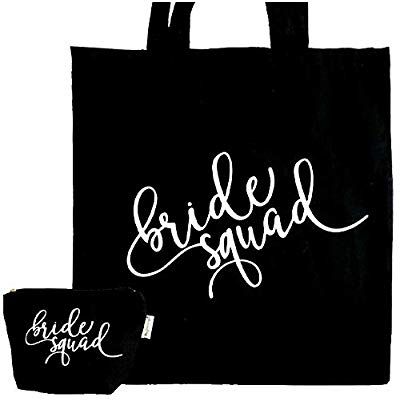 Image via @UBuy
Leather totes are reusable, classy and perfect for your bridesmaids. Get these customisable leather tote bags and add a charm that defines your #squadgoals.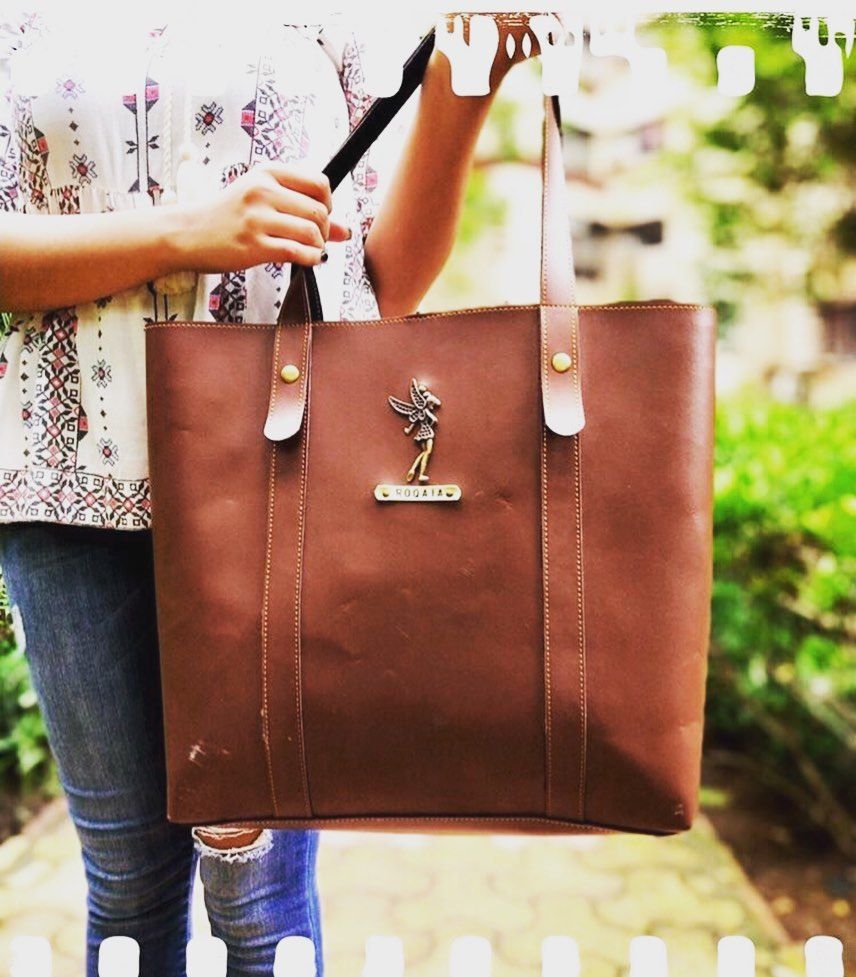 Image via @ZeeSha
Tell us what you are going to choose for your bridesmaids this wedding season!