5 Save The Date Ideas for your Indian Wedding !
BY The WMG Bride | 24 Mar, 2014 | 15650 views | 3 min read
When we got married,  a "Save the Date" was the last thing on either of our minds because there was so much else that was going on (I don't even think he knew at the time what the hell a Save the date was). We just did our invites and personal phone calls threatening our friends to travel for the wedding or else lose a friend forever was our version of "Save the Date". Having seen so many fun, save the date ideas however , I wish i could rewind the clock and do one of these . Oh well, I get wedding envy about 3 times a day so thats normal !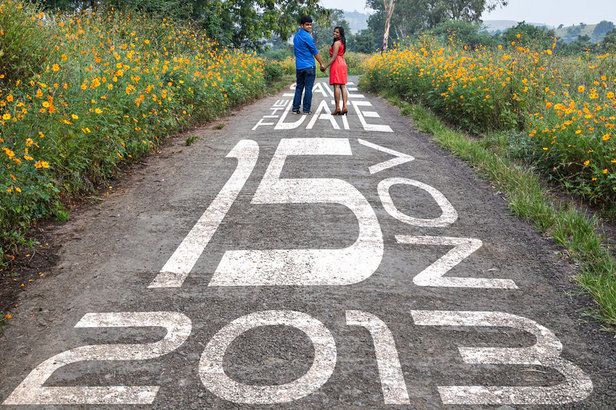 Save the Date on the Road :
This Photo by
Inck Fotofolio
 (Pune based photogs) is a super great idea . All you need is a photo of both of you at the end of the  road. Then have a friend who is a genius at Photoshop, add the letters on top. You could even go a step further and write a bit about your story on the road (20/11- we met, 20/12- he proposed etc)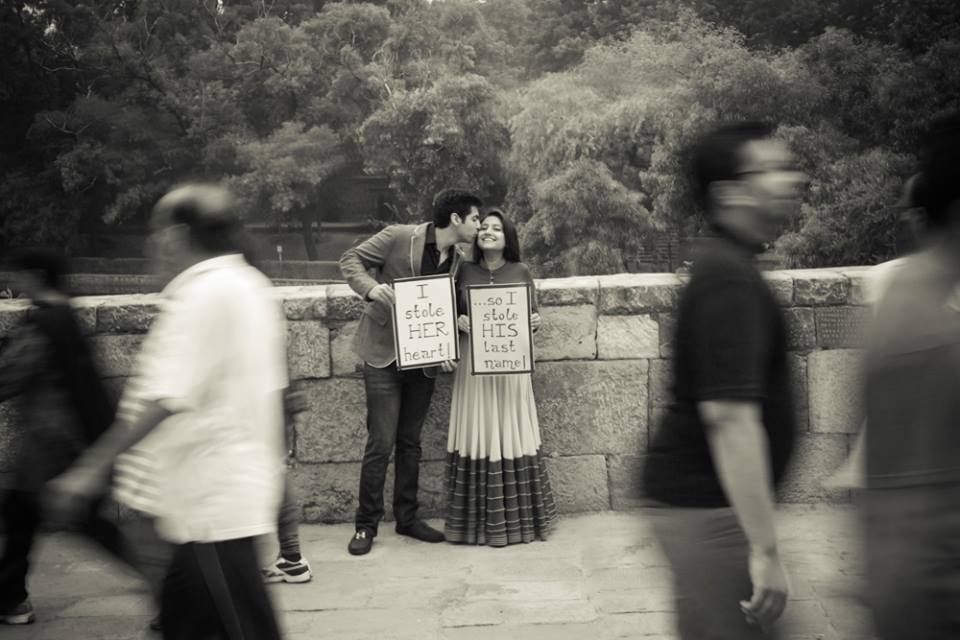 Save the Date on Plac-cards :
Rishabh Sood from  Candid Tales  (Delhi)
shoots some of our most favourite pre-wedding shoots. We loved this simple shot of the couple amidst a crowd holding plac-cards. You can add the date below the wordings on the plac-cards and make it your own save the date.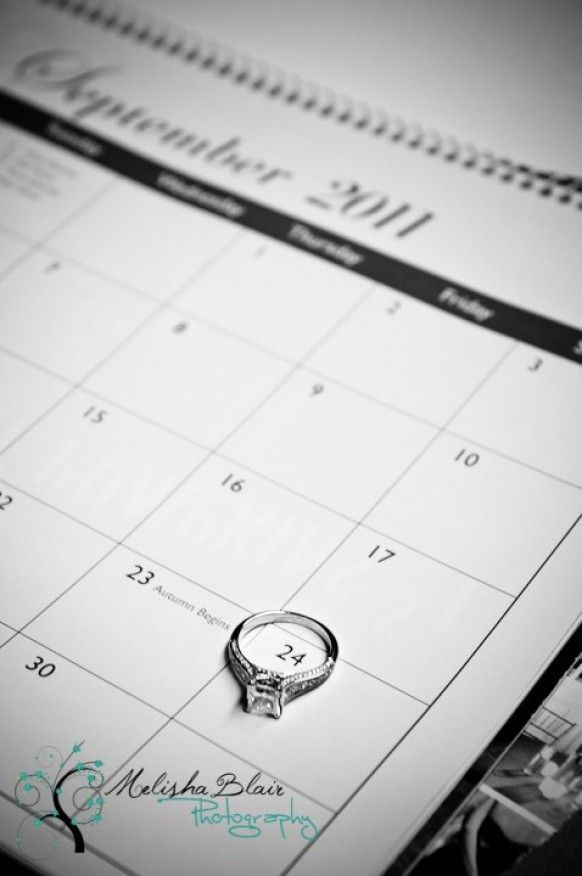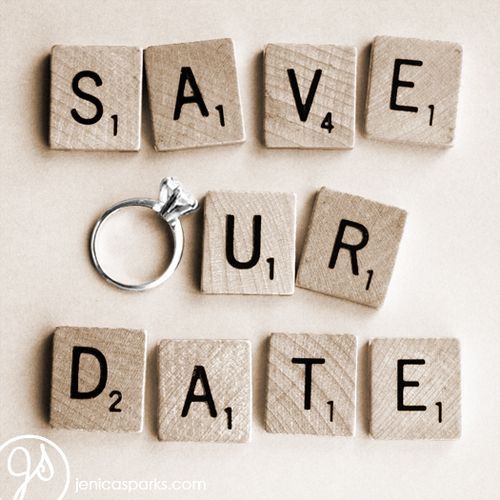 Use your ring to save the date
: Dont have the budget or the equipment for hiring a candid Photographer?? All you need is your ring !!! Use your ring to circle a date in the calender or use it with your scrabble tiles ! Super duper easy !!! Photo on left by
Melisha Blair
, Photo on right by
Jenica Sparks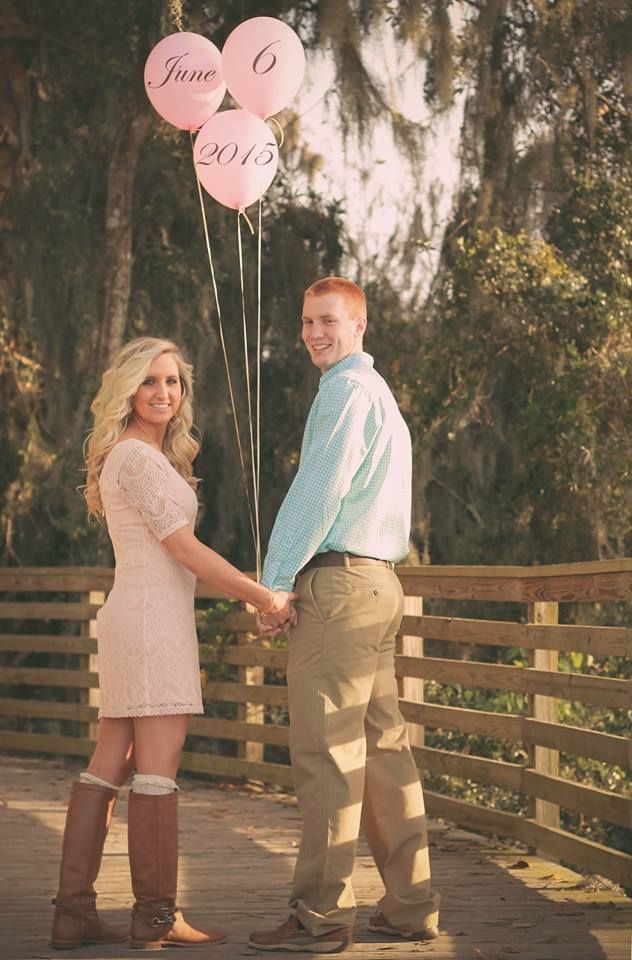 Balloons:
This is my most favourite Save The Date EVER!!!!  Anything with balloons make me happy really -  Write your date on the balloon, or once again, have a friend photoshop it for you ! Hold hands, with the ballooon string in the middle and have your balloon do the talking !! So cute. Source: Pinterest.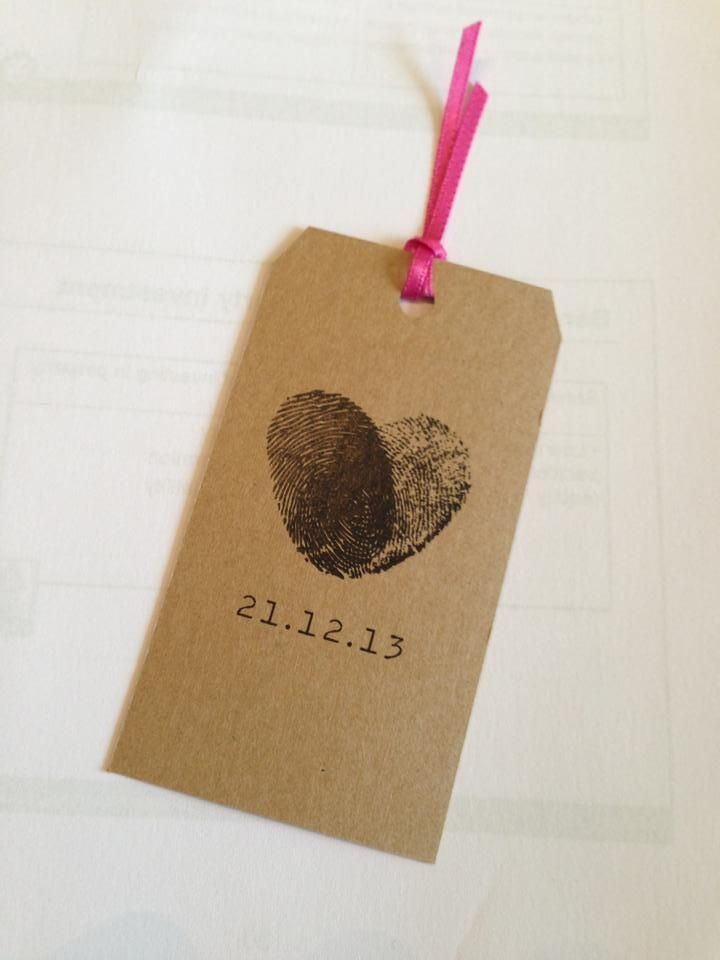 Thumbprint Save the date:
Another cost effective safe the date. Your thumbprint + His Thumbprint = a  heart !! Write the date down, and GO! You can distribute these little tags amongst your friends. [gallery type="rectangular" columns="2" ids="1301,1298"] Its a shoe story ! Put down some wordings on the back of your shoe ( Save your Jimmy Choo's for something else though!) , have him carry you and 'click' !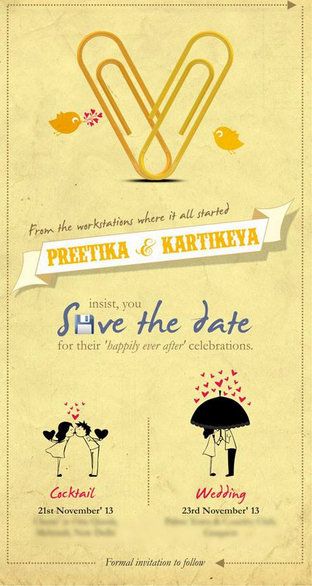 Get an invitation designer like
Po Tweet
 to draw up a unique wedding invite for you! Cuh-yoooot!
Also Read:
Our Real Bride Shefali who did her own Save the date!