5 Women Tell Us Their Experience Of Using FOREO UFO... Is This The Home Facial Tool Brides Have Been Looking For?
BY Sakshi | 17 Dec, 2020 | 4109 views | 5 min read
Times have not been kind to us brides in this year. With the pandemic overtaking everything, all our plans were hindered. Now, even when things are slowly going back to normal, the fear and paranoia are still high. In these times, the one thing that everybody can benefit from is self care. And our skin still needs that tender loving care and pampering, and beauty tools can definitely come in handy right now. One interesting new contraption in the market right now is the FOREO UFO Smart Mask Treatment, which looks really cute but claims to really help you reap in the benefits of your face mask- UFO combines advanced dermal technologies with exclusive Korean mask formulas for a decadent facial treatment in seconds. UFO's Hyper-Infusion Technology uses your skin's natural reactions to heat and cold as well as signature T-Sonic pulsations to ensure you get the most out of every mask treatment.
And it is easy to include this in your daily morning routine. See how Jacqueline Fernandez has seamlessly included UFO in her daily routine! 
This miracle device is becoming a staple for most women, and here are 5 of them who we asked to test the FOREO UFO, with their reviews!
I am all about sheet masks. Sheet masks have been a obsessive beauty craze for a while now. But, we can all agree that the one possible downside to applying a sheet mask is to have 20-30 mins spare which in a busy day seems difficult to do. That's where I feel the UFO has a huge advantage and makes its a skincare staple for me, before shoots or applying makeup or just whenever my skin needs a pick me up. The UFO from FOREO takes masking to a whole other level. The UFO Smart Mask Treatment combines the benefits of LED light therapy with mask formulations that can bring home the in-office facial experience in just over 90 seconds. But I always repeat the treatment and give my skin a good 3 mins. Because we all have 3 mins to spare!! Don't we?
I have a lot of people asking me about skin care routine. I'm very particular about sharing what I use. I only share if the product has worked on me a 100%. I'm big fan of masking and light therapy. I was so thrilled to find out I could bring it home- to my palms to be precise! UFO by FOREO has done wonders to my skin, honestly I started noticing that glassy glow from the very first use.. Guys!! This is literally the future of masking/spa!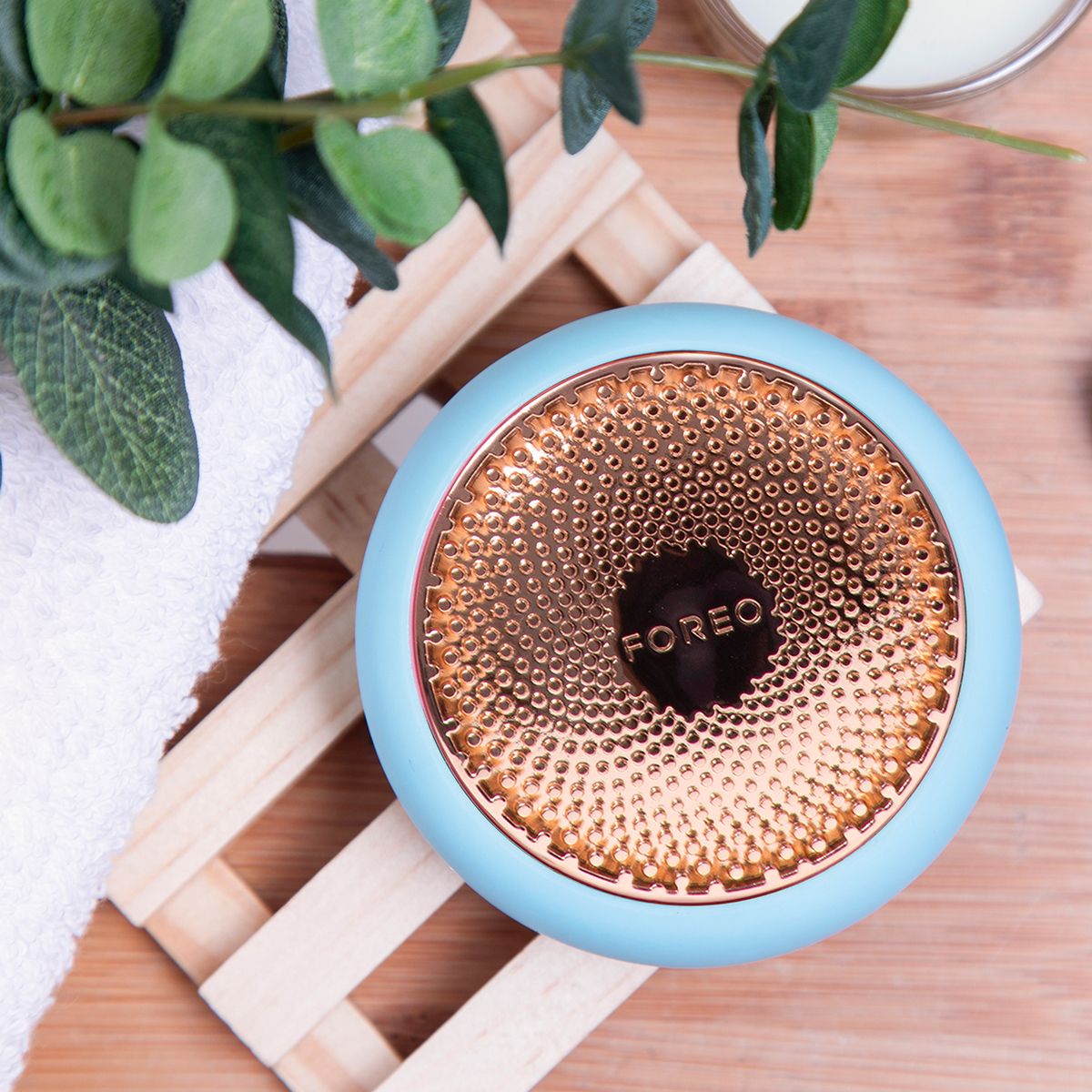 Well, I'm someone who is very lazy to go sit in a spa and get my usual facials done and then take care of myself. I'm not a very active person when it comes to spending n number of hours on skincare so the UFO is something that's like my quick fix I would say. It is so easy and handy to travel and it just saves me so much time- barely 2 minutes and I'm done with my little cute skincare routine. I have seen some lovely results because all of us know the benefits of masking, and since the UFO is so handy I take it everywhere with me during travel and in my shoots. Whenever I feel like giving myself a little pamper session, I go ahead and use my UFO.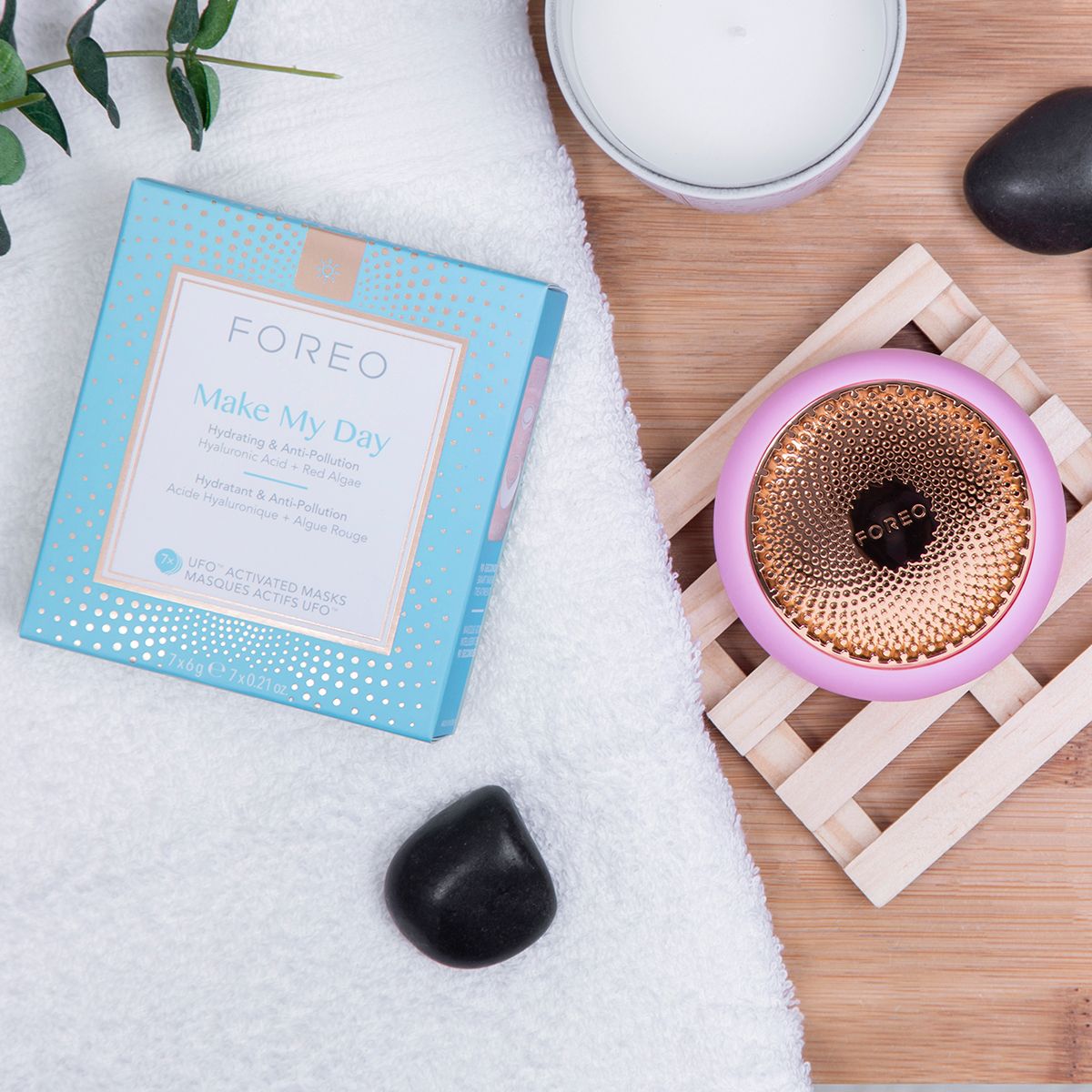 Ananya says:
I have been using FOREO products for some time now, I own Luna 3, Iris and Issa and I'm so in love with all of them! I recently purchased my UFO and a few different fave masks to try! The results of the device and masks combo are out of this world!! First of all, using UFO is super relaxing and pleasing, it has become my favourite routine! My skin feels so amazing not only on the day I use it but for at least another 2-3 days afterwards! So moisturized and radiant that I don't even use moisturizer! My skin is usually very dull and dry due to my hypothyroidism so having a glowing healthy looking skin has not been possible for me before I started using UFO! I would absolutely recommend not only UFO but any FOREO product!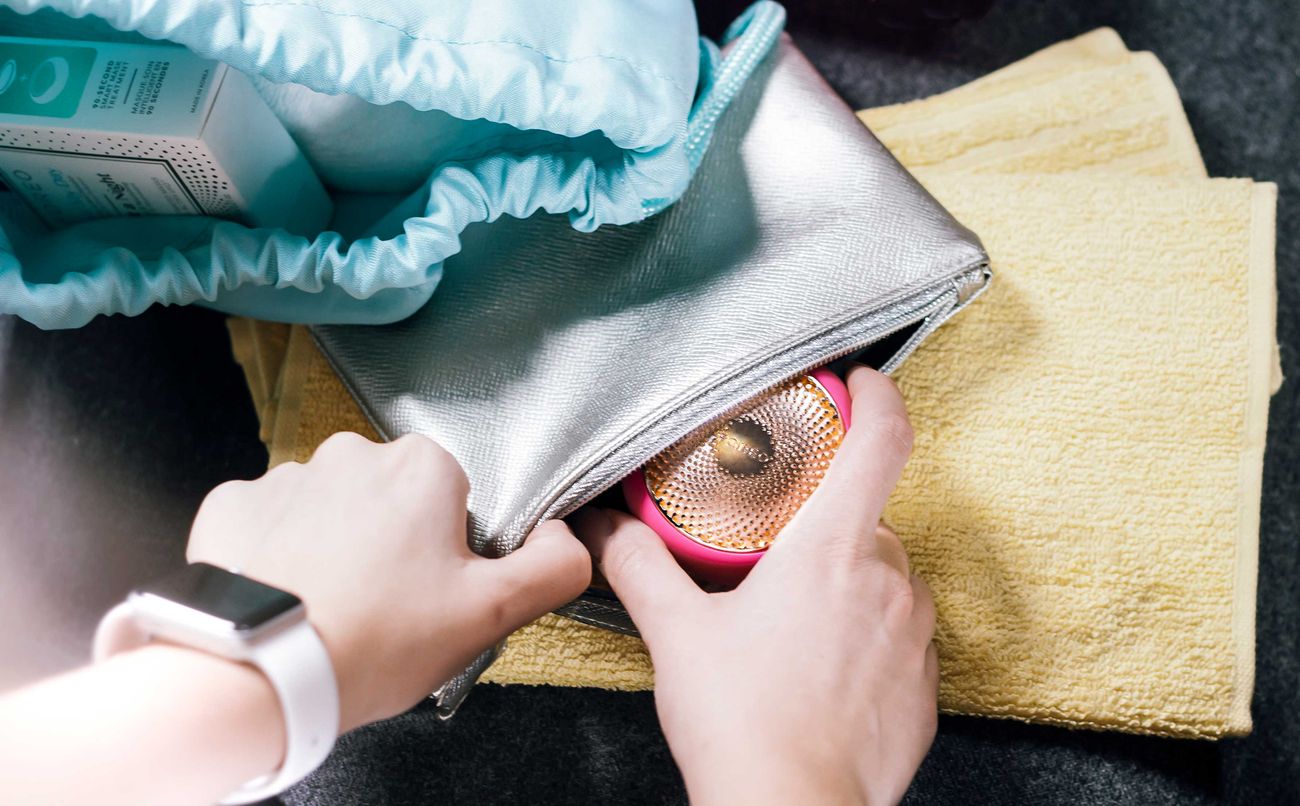 Nina says: 
I use the UFO day and/or night, and is the best travel facial ever! I Love that the UFO has UV-free phototherapy (red, green and blue LED light therapy) for 3 targeted photofacials in one palm sized at-home device. I like to use the Thermo-Therapy mode at night, that uses gentle heat to relax, soothe and revitalize, and to help infuse active mask ingredients into my skin, helping the effectiveness in less time. In the morning, Cryo-Therapy mode is cooling, refreshing, and diminishes the appearance of pores, reduces puffiness and feels invigorating on the skin. It is the best skincare investment right now, as this treatment will eventually save me more money than going often to a beauty clinic!
Want to find out more about the FOREO UFO? More details here.