6 Hacks That Will Help You To Darken Your Bridal Mehendi Like Anything!
BY Chandni Kumar | 26 Nov, 2018 | 18640 views | 2 min read
Bridal Mehendi is as essential a part of wedding nuptials as bridal lehenga, jewellery and other things. Whether you want to go over the top or be minimalist, bridal mehendi is something each bride indulges in. Therefore, we bring you a few simple hacks to make sure that your bridal mehendi is a dark beautiful shade and completes your entire bridal look in the perfect manner possible. 
We know that sitting for those 4-6 hours while stretching your hands & feet all the time is a pain but after all who cares when it's your wedding baby. To make those long hours worthy make sure to follow these super-easy mehendi hacks & get your bridal henna darker for your big day. From applying DIY sugar & lemon mixture with a cotton to heating a few cloves on the pan and give your mehendi some clove fumes, etc. these hacks will help to darken your mehendi and make it long-lasting. So, if you're one such bride who loves henna & want a dark mehendi to come out, then follow these 6 hacks that are super-easy to do!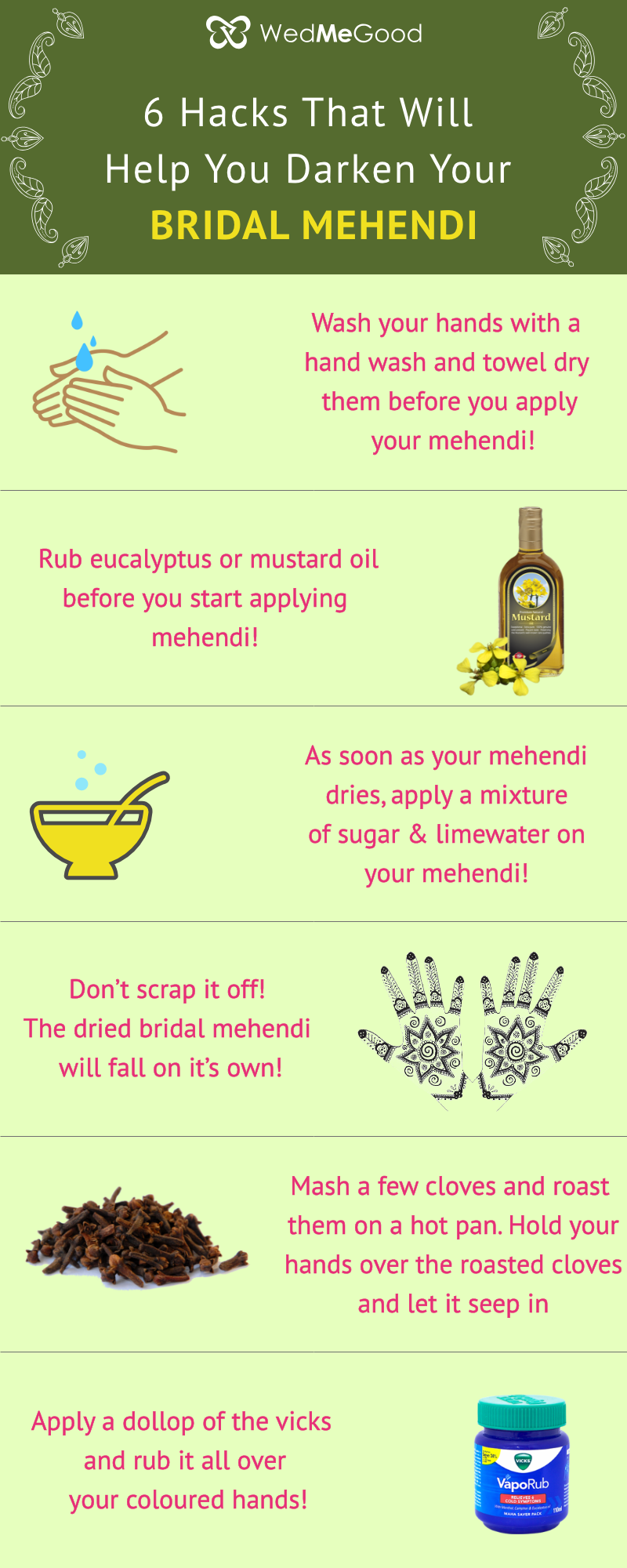 Never thought that these mehendi hacks could be so useful, right? 
Also Read:
#Trending: Stunning Bridal Mehendi Designs We Spotted in 2018
Dhols To Tambourines, 20+ Unique & Beautiful Mehendi Decor Ideas We Spotted!