6 Ideas We Loved At This Wedding Including A Bridal Entry On A Harley Davidson
BY Garvita | 04 Nov, 2019 | 2918 views | 3 min read
Weddings with offbeat elements always make us stop and stare! We generally can't stop gushing over those pictures because it's so evident that the couple had a time of their lives while keeping all the wedding stress at bay. And Rachana & Devavrat had one such wedding celebration. Everything from the bride's full of spirit entry to her outfits instantly caught our attention. Beautifully shot by Knotty Affair by Namit & Vipul, this wedding had many ideas and inspiration and we couldn't help but write about it! 
Meet Rachana & Devavrat

Here are some cool ideas that we spotted at this pretty Goa wedding!
Use of origami for a vivid decor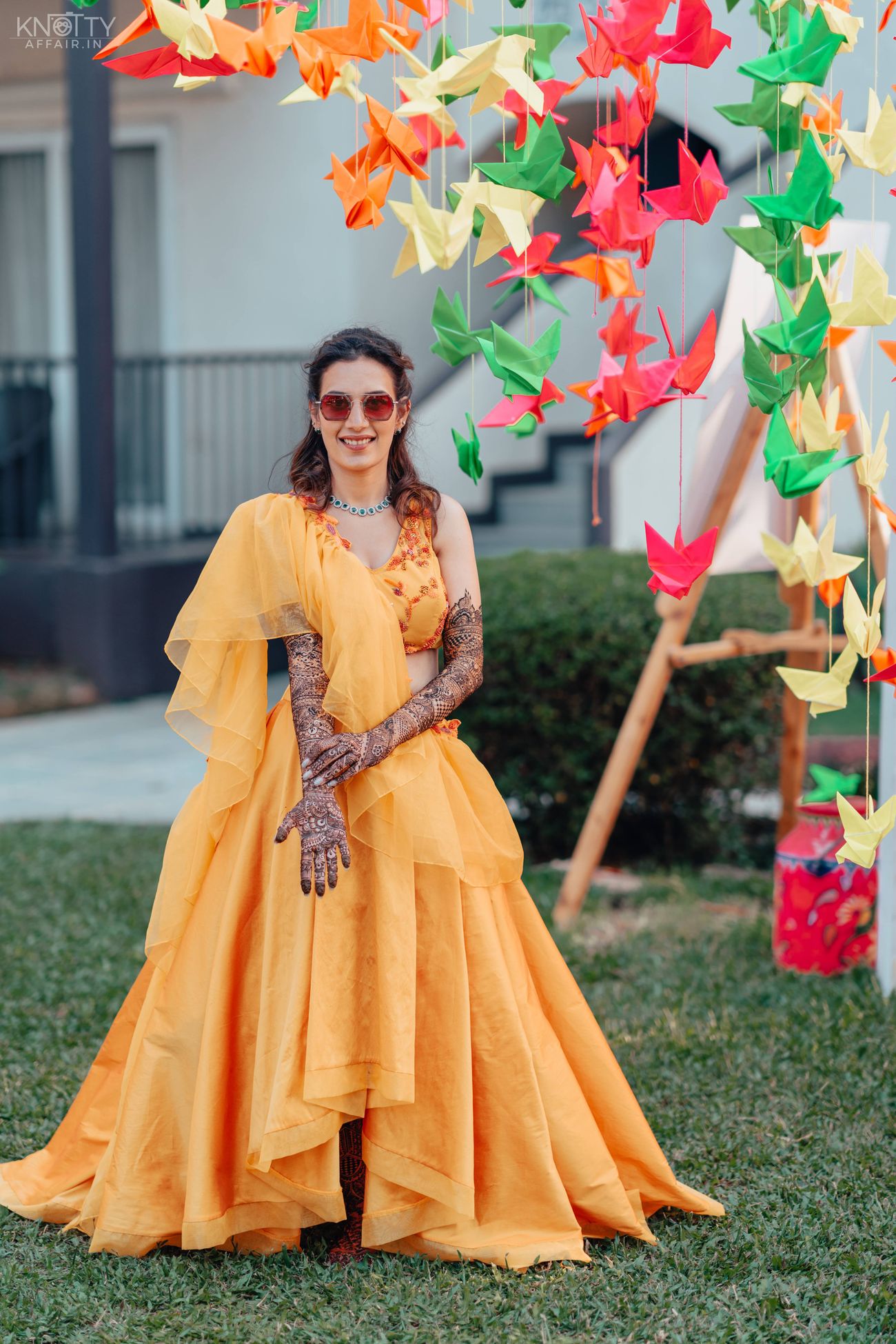 Who would have thought that the art of folding paper into decorative shapes could be utilized so extensively in Indian weddings? Last I knew, it was just another kindergarten activity! But the fact that it instantly brings the decor t life could be clearly seen at this wedding revelry. You too can give it a shot to add a pop of color to your Haldi or Sangeet.
An uber-cool bridal entry on a Harley Davidson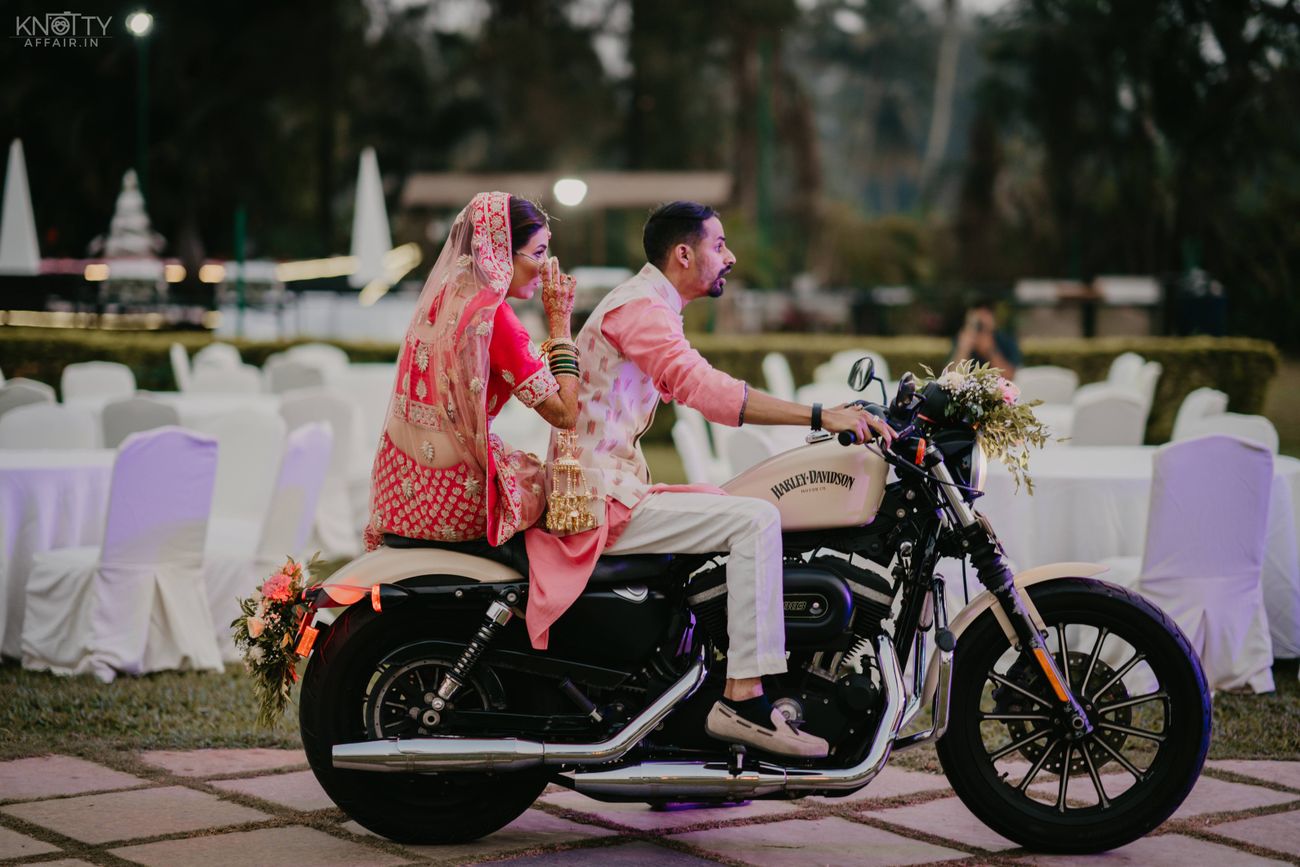 This is what a bridal entry full of sass looks like because what we've been seeing for a while has literally been done to death! Totally amazing, isn't it? We see too many grooms entering on a bike, it's time for brides to take over.
The bride's unique outfit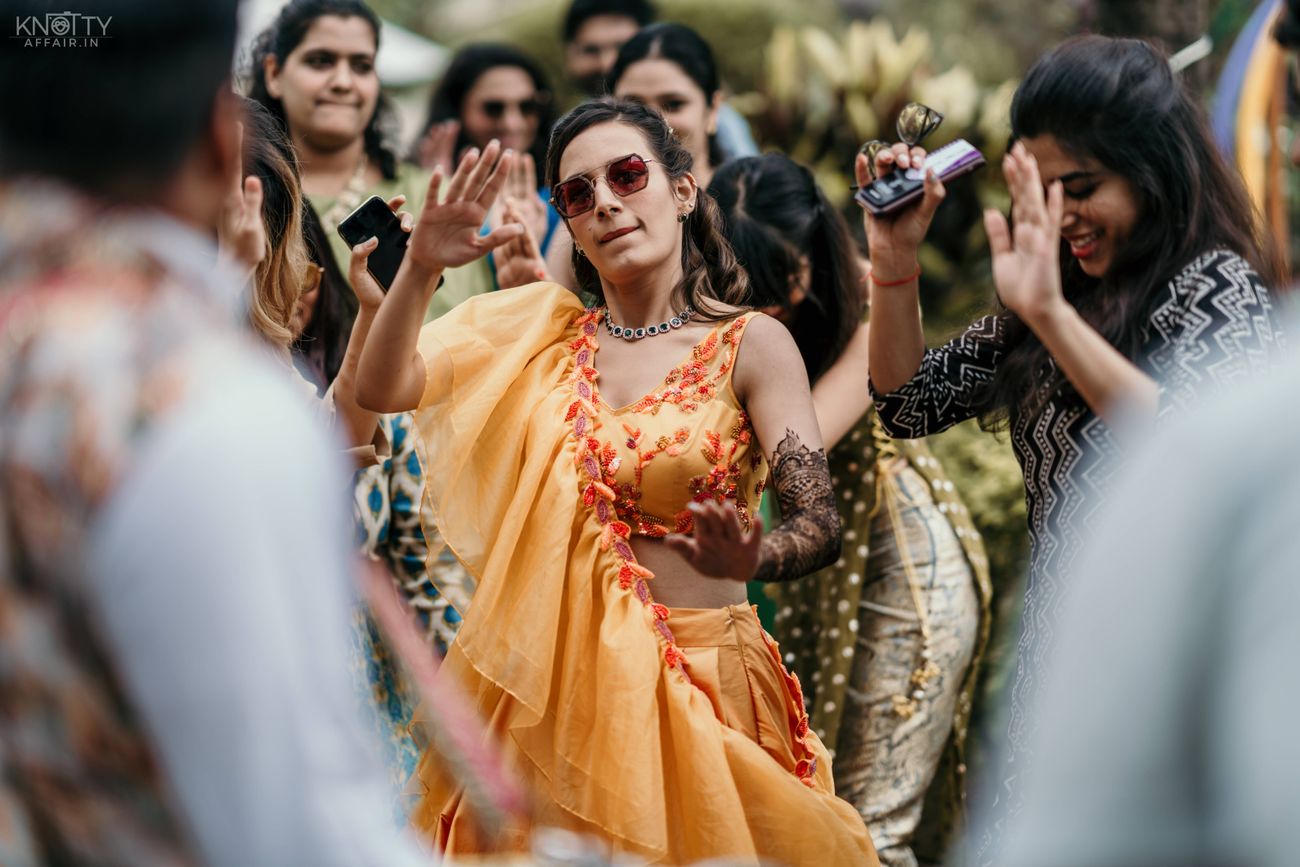 For one of the wedding revelries, this bride chose to wear a really offbeat lehenga! An amalgamation of yellow and orange, the blouse had cutesy 3D motifs. What caught our attention was the dupatta details, apart from having similar motif details on the hem it had voluminous circular ruffles which create a strong style statement. Loved this look to bits!
Oversized chess pieces at Sangeet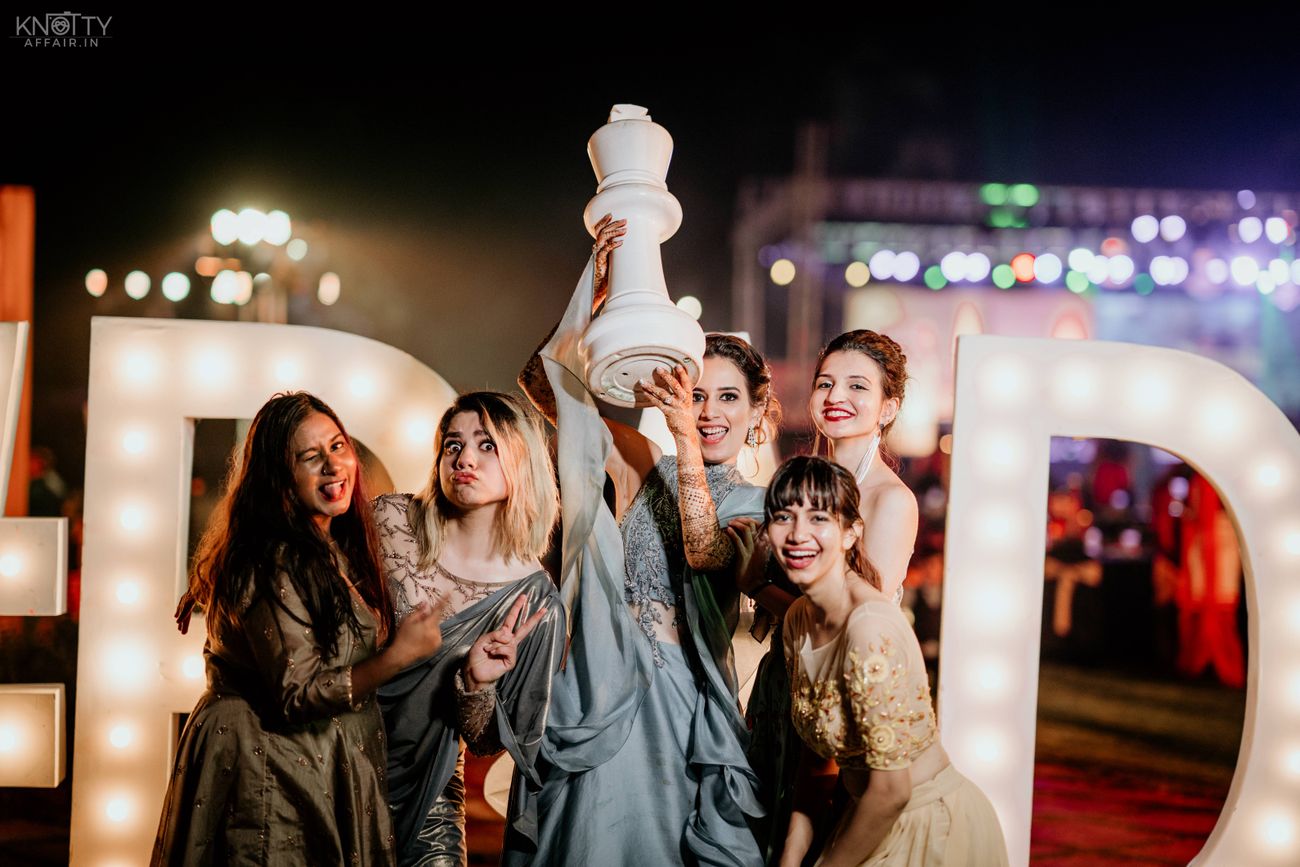 Now that's something innovative for the decor, right? We could see the guests using it as a prop too! So if you're a chess lover, bookmark this already!
The versatile display of wedding hashtag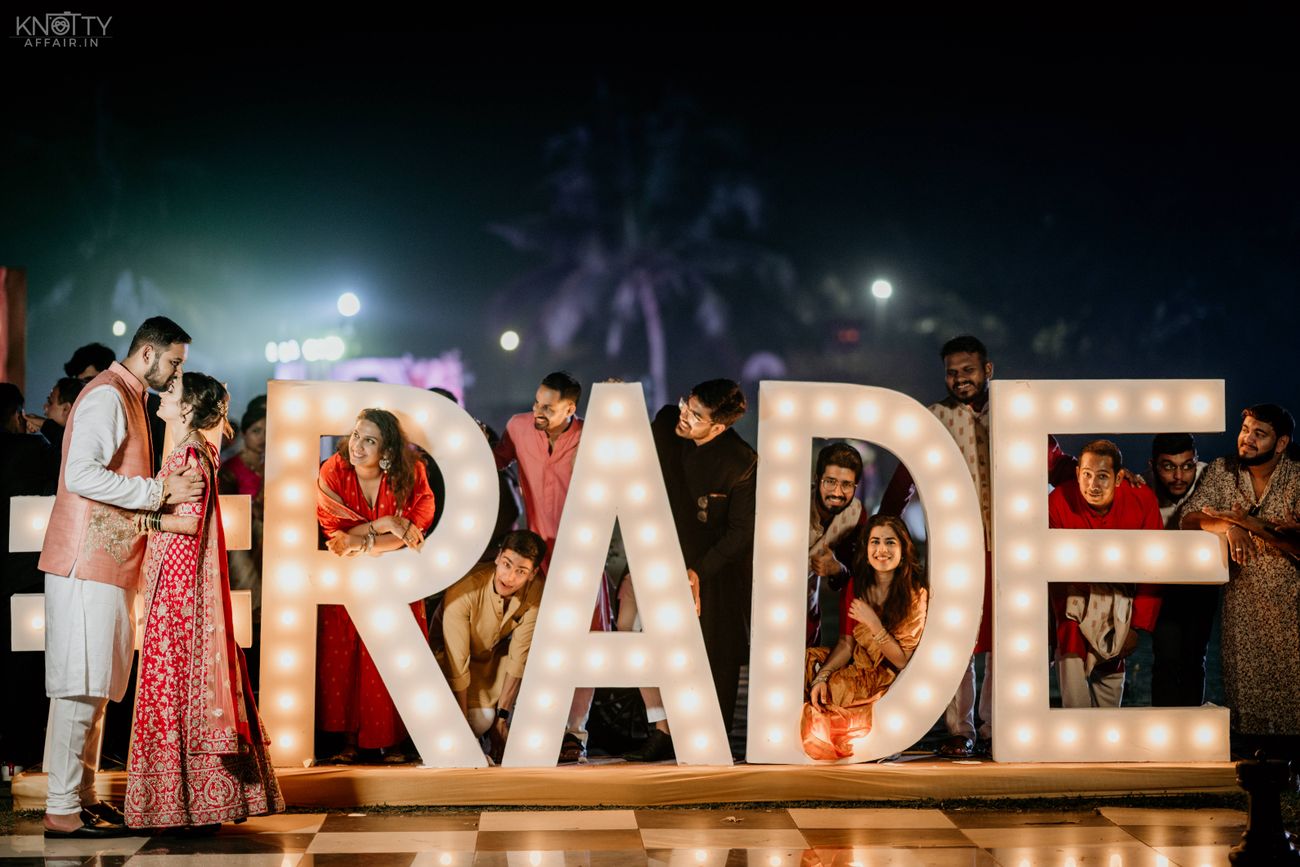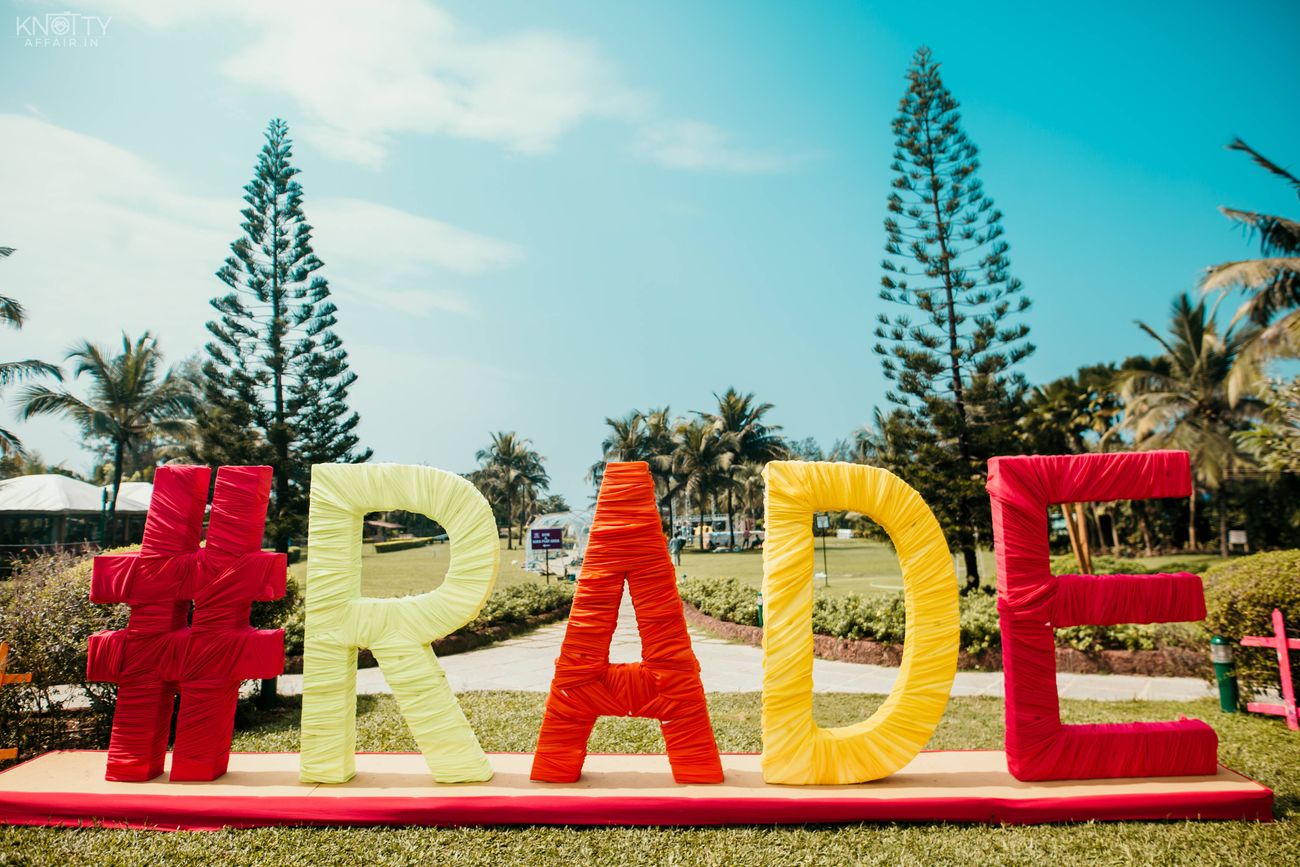 We've seen too many weddings with the hashtag being a prominent part of the decor off lately! However, in this one, they made sure that it complemented the decor elements and isn't just lying there as a prop. Like for the Sangeet, it was well lit and for a day ceremony, it was all vibrant and bright.
Going minimal with the Mehndi Outfit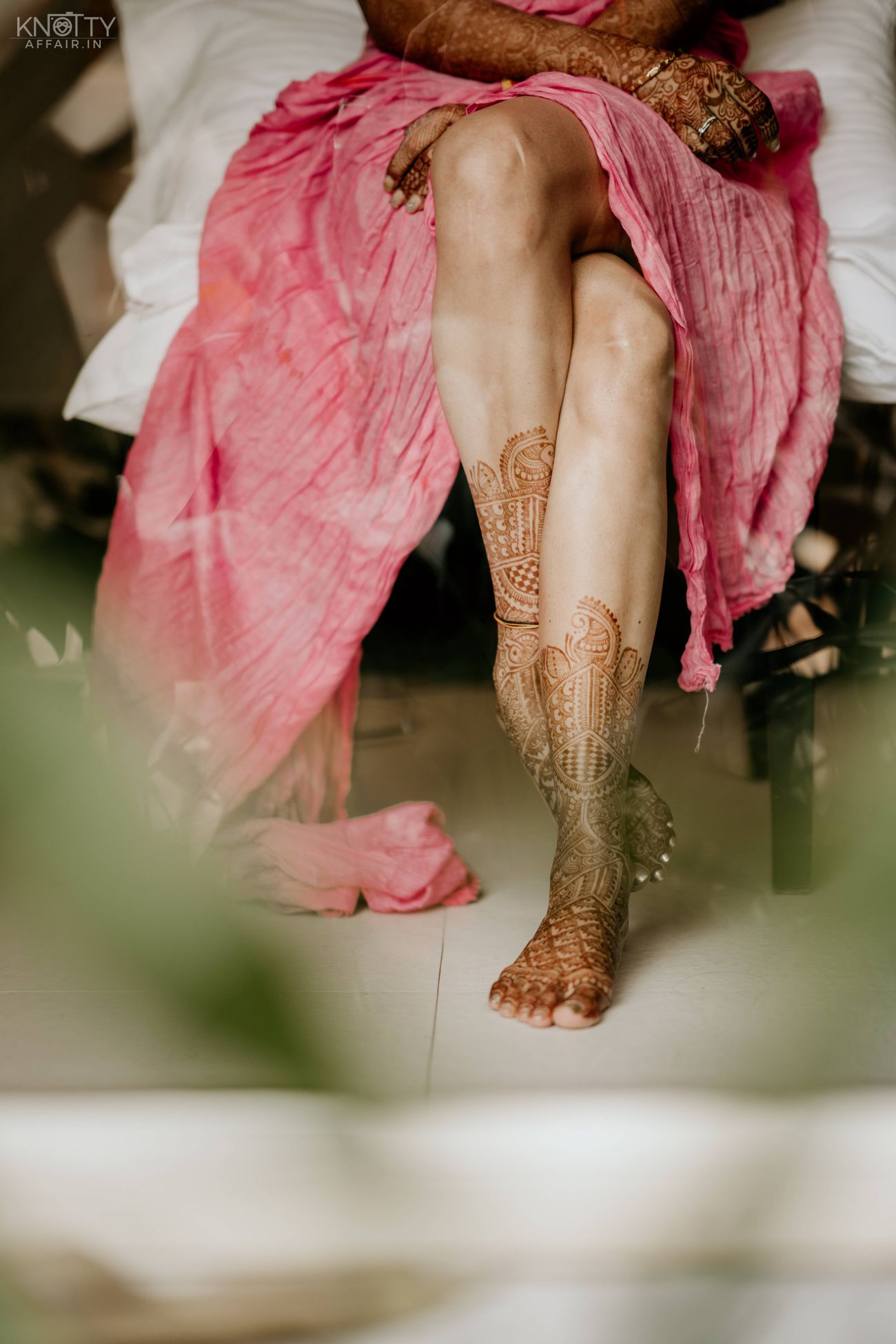 While Instagram is overflowing with extravagent Mehndi outfits, this bride did not choose to go mainstream! A flowy Onion Pink attire to keep it simple and comfy at the same time.
Vendors: Photography: Knotty Affair by Namit & Vipul ; Venue: Royal Orchid Beach Resort and Spa, Goa