6 Most Amazing Cruises In India For Your Honeymoon!
BY Apoorva | 04 Feb, 2018 | 29612 views | 3 min read
Honeymoons are supposed to be relaxing, stress free and romantic. So why not a cruise honeymoon where all you have to do its lie back and enjoy. On a cruise honeymoon, you get exotic destinations, lodging, meals, entertainment and transportation — all in one no-brainer package that delivers more escape for the money. Plus imagine all the amazing nautical and cruise fashion that you will be able to don! But of the hundreds of ships that ply the sea, which is best for you and yours? Take you pick from the 5 most amazing cruises from India!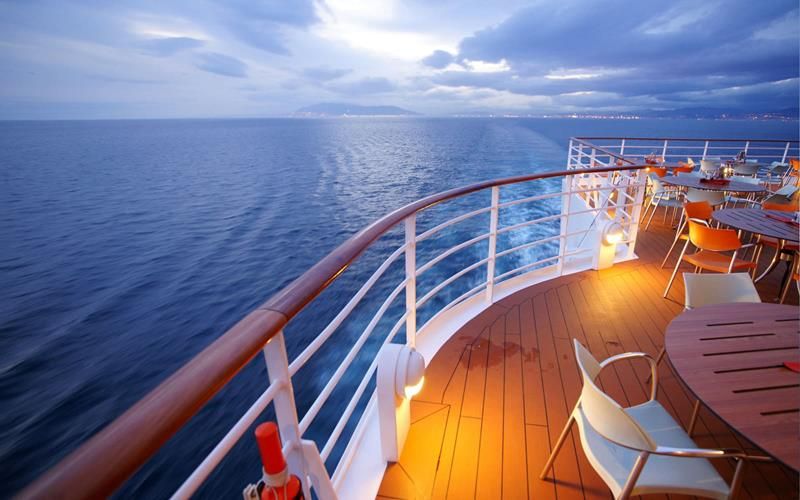 1. The Oberoi Motor Vessel Vrinda Cruise
Who doesn't want to drift along the gorgeous Kerala backwaters in a luxury cruise? The five-star vessel takes you on an enthralling journey in God's own country, sailing through the serene waters of Alleppey. You will be treated to live Kathakali and Mohiniattam performances on board, and travel along the Vembanad-Alleppey canal route, surrounded by lush greenery.
Duration - 3 nights and 4 days
Cost For Two - Rs 1,33,500
2. The Vivada cruise on M.V. Paramhamsa
You can explore the wilderness of the Sundarbans through this cruise that will leave you asking for more! he Vivada cruise lets you spend four days aboard the Paramhamsa, sailing through the tangles of trees, watching for tiger sightings while cruising along the channels surrounding the Sunderban Tiger Reserve.The itinerary includes a visit to Bhagabatpur Island which serves as a hatchery and sanctuary for Gangetic crocodiles. For birders, the cruise is an opportunity to spot a wide range of local as well as migratory birds.
Duration - 3 nights and 4 days
Cost For Two - Rs 48,500
3. Costa Neo-Classica Cruise
A cruise to the Maldives? Hell yes! It starts off in Mumbai and sails to Cochin over a four-night period, and the next leg takes you to Male (Maldives) in three nights. The cruise offers amenities like a spa, casino, jacuzzi, and even a movie theatre on board. The Costa neoClassica has 654 cabins and suites and can accommodate 1,700 passengers. If you are game for more, they even have a longer cruise time between Mumbai & Maldives.
Duration - 7 nights and 8 days
Cost For Two - Rs 1,20,000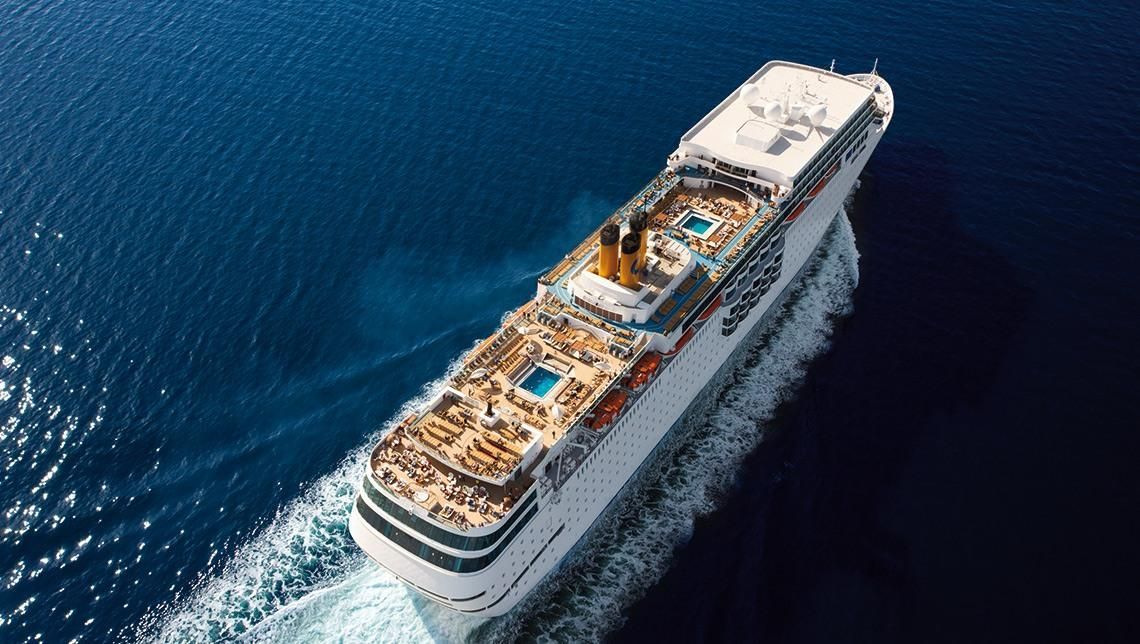 Image via Costa neoClassica Cruise
4. Mariners Of the Sea
This one requires a little bit of backward travelling but we assure you that it will be worth the effort! The Mariners Of The Sea embarks from Singapore (so you have to fly there) cruises to Phuket, Thailand and then docks at Cochin (back home!)
Duration – 6 nights and 7 days
Cost for two – Rs 1,00,000 (Promenade View Stateroom)
5. World Cruise from Bombay to Amsterdam
Looking a long haul cruise that lets you travel the world? This one is perfect for a honeymoon! This 25-nights (yes, 25 nights!!) cruise allows you travel the world from Mumbai to Amsterdam with port calls in Muscat; Aqaba; Far North and Torres Strait; Naples; Barcelona; Cadiz; Lisbon; Leixoes; Cherbourg and Zeebrugge! How amazing is that?! Only glitch, this sails in April 2019, so all you 2018 brides- get a booking.
Duration – 25 nights and 26 days
Cost for one – Rs 2,80,000
6. MV Harshavardhana Cruise to Andaman
Even though only the Indian governement is allowed to ferry between Indian mainland and the Andaman islands, don't dash your hopes for a cruise! One of the most renowned ships operating between Kolkata and Visakhapatnam to Port Blair, MV Harshavardhana is one amazing company for your memorable voyage.
Duration - 60 hours
Cost for one - Rs 9750