7 Products Every Summer Bride Needs To Have In Her Touch-Up Kit
BY Twinkle | 29 Apr, 2019 | 948 views | 3 min read
Summer is slowly becoming a popular time to tie the knot - thanks to muhurats, pastel outfit options, and availability of open-air venues. If you're planning on getting married in the scorching sun, we are here to save you from the run. We totally get it how being a summer bride isn't an easy-breezy task! If you're a bride-to-be during these terrible summers and are wondering how to keep yourself looking fresh and hydrated from dusk to dawn, you are at the right place.
The rising temperature, the super heavy lehenga, poky jewellery and chunky stilettos can all get extremely annoying for you during summer. Amidst all this, a cakey face is definitely not something you would want to worry about. Here are 7 must-have products to ensure that you beat the heat and look like the coolest bride ever:
Blotting Paper 
You want to stand out and shine on your wedding day but definitely not because of the sheen on your face! Oil-blotting sheets are a MUST-HAVE in every summer bride's touch-up kit. It will help control the extra shine and keep your makeup in place all day long. You can easily purchase blotting papers online from Nykaa or Sephora or else you could just grab a pack from your nearest drugstore.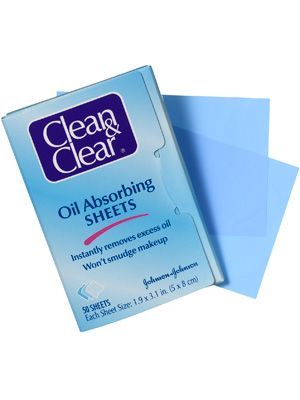 Image source - Pinterest
Face Mist Spray 
While the MUA applies a setting spray to your face post the bridal makeup, a face mist is an essential in your vanity box. Just one spritz and you can keep all the sweat at bay. Face mists are a magical product that can revive your makeup and give your skin the much-needed glow on your D-Day.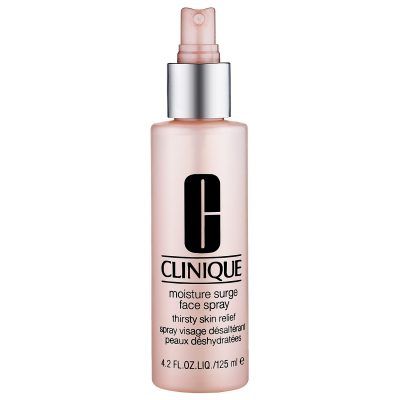 Image source - Pinterest
Compact Powder 
With all the rituals happening (plus the photo sessions), there's quite a possibility that your makeup may get cakey and lose its glam. To save you from going deglam, full-coverage compact powders are the perfect companion. Super easy to apply, a compact powder will smoothen the skin, absorb the extra oil and not even add too much texture (that's exactly what you need).
We highly recommend the compact powders that come with a mixture of foundations.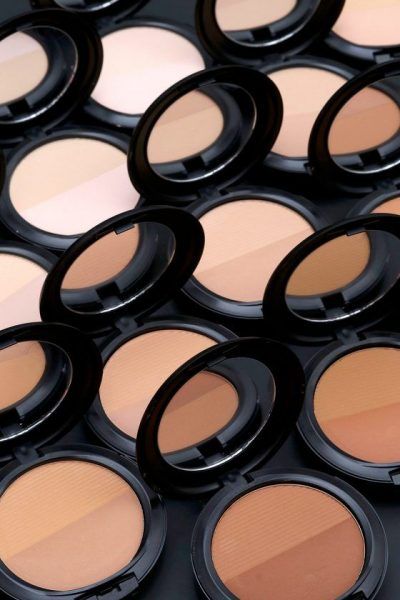 Image Source - Pinterest
Q-tips
CAN'T STRESS ENOUGH ABOUT HOW Q-TIPS ARE SUCH A SAVIOR! If you are getting married in summer, you have to keep these in your touch-up kit. A quick fix, these will help you smoothen the creases from the inner corners of your eye. Also, if you are someone who rubs her eye often and spoils her kajal, Q-tips will come in super handy.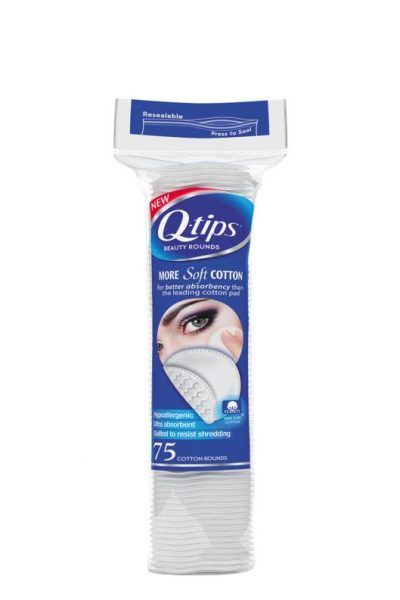 Image Source: Pinterest 
Miniature Perfume
With the constant hugs and awkward sweaty handshakes, a spritz of perfume is totally needed. Keep a miniature perfume in your vanity and spray it on every few hours to avoid perspiration (and its smell).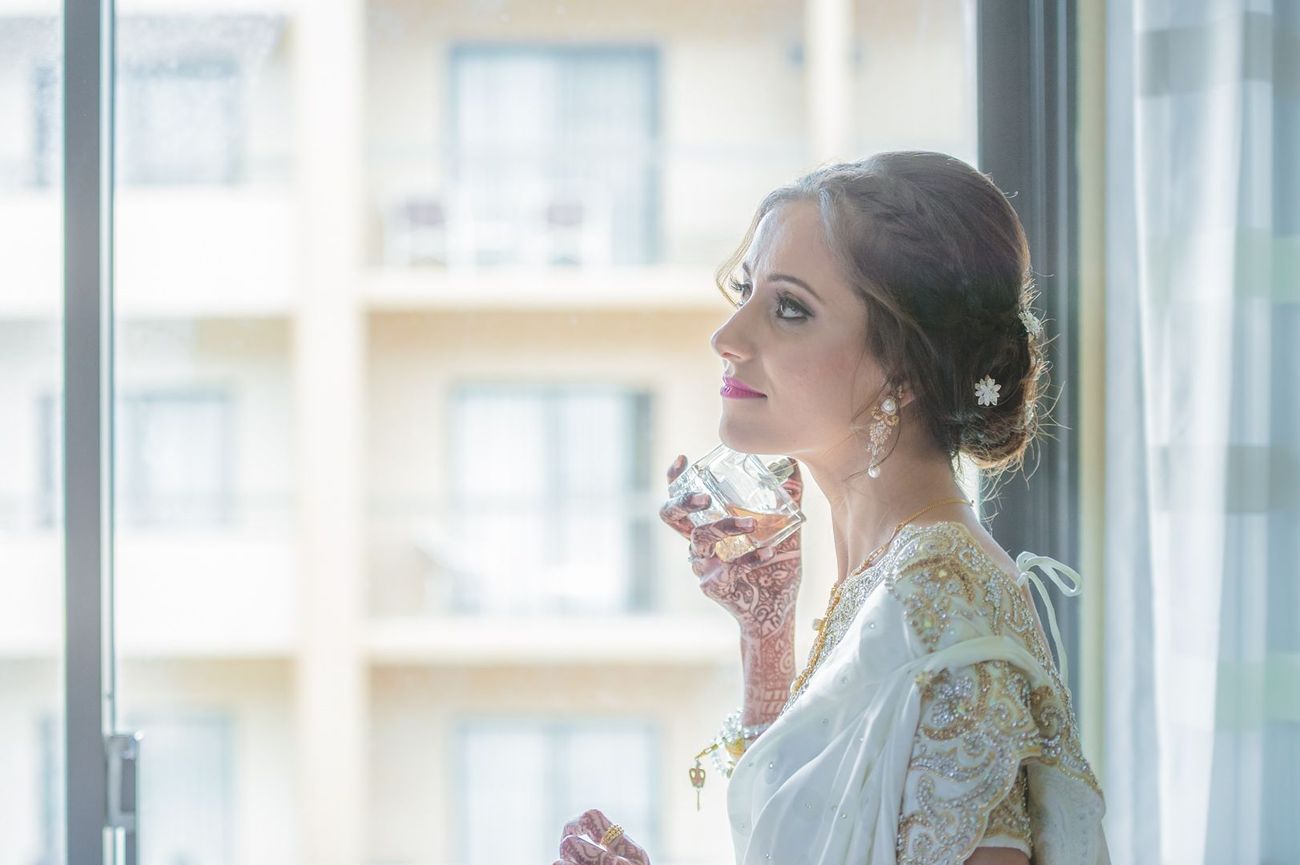 Image Source: North Water Star★ 4.9
Compact Mirror 
You won't always get a chance to escape to the washroom (even though you would love to) to do your touch-up. To avoid depending on your bridesmaids opinions and to reassure yourself, a compact mirror is definitely an essential in your summer bridal touch-up bag.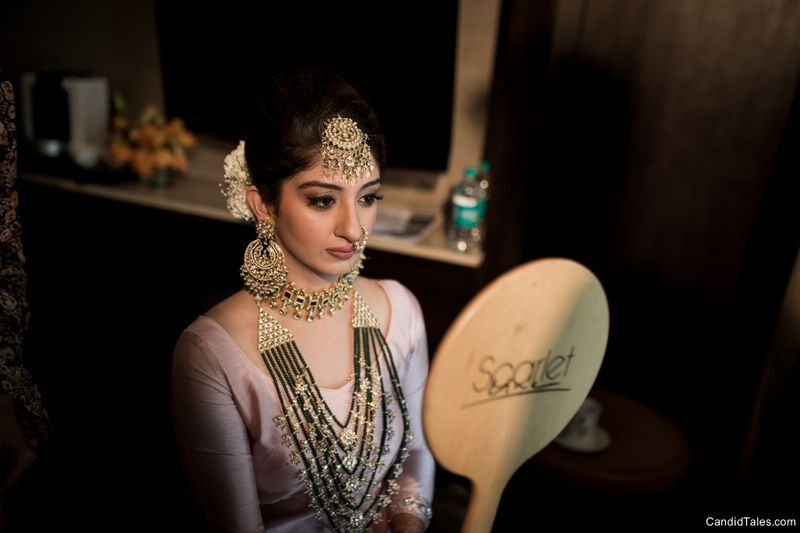 Image Source: Candid Tales Photography
Lipstick
All the smiling, drinking, eating and of course, the heat will lead to your lipstick wearing off, so don't you forget to carry the lipstick shade that your MUA has used on your lips for the bridal look.
PS - Opt for matte shades during summer instead of gloss!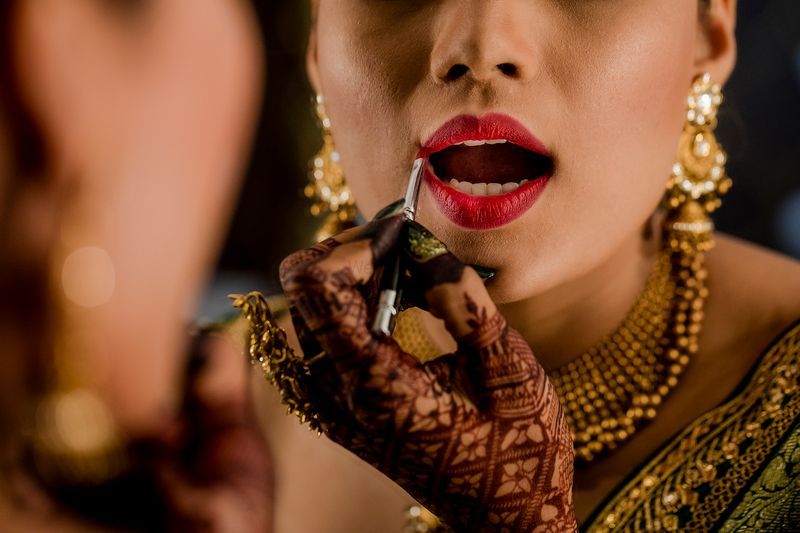 Image Source: Taj Studio
Dear brides, what's in your summer touch-up kit? Tell us in comments below!