7 Unique Honeymoon Destinations For Winter Weddings!
BY Apoorva | 03 Aug, 2017 | 231 views | 4 min read
Winter weddings in India are the best time to get hitched as the weather is perfect, there is festivity in the air and everything works out beautifully! But the only glitch is that winter weddings, in India, cut out all your favourite honeymoon destinations (think entire north America & entire Europe!) as the Northern Hemisphere is drenched in winter. But we've worked out a perfect and unique list of honeymoon destinations for all your couples who are planning winter weddings. Worry not, we've covered you all the way!
Image via Richa's Honeymoon Shoot In Maldives
Rio De Janeiro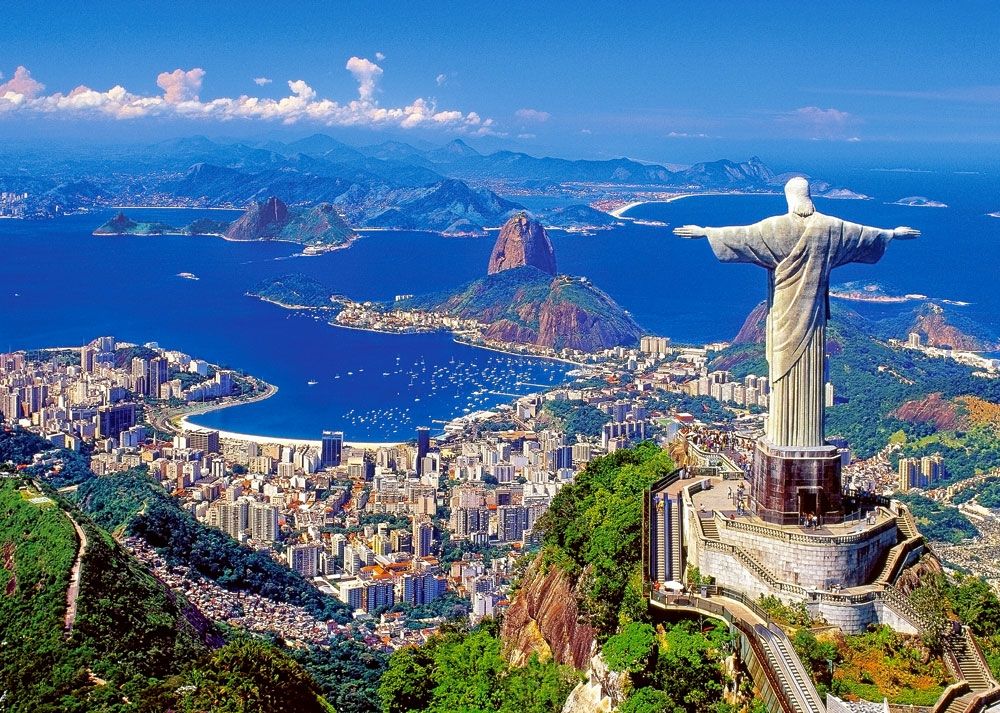 Brazil is a honeymoon dream come true! Reaching balmy temperatures of 104ºF in December and January, you'll never feel guilty for wiling away a week on the beach with a Caipirinha in-hand. Best of all, if you are honeymooning in February you can have the ultimate post-wedding blow-out at the Carnival.
Barbados and Antiqua
 
The islands of the Caribbean offer endless options for your romantic break. Boasting world-class resorts, breath taking beaches, and the friendliest people, a holiday in the Caribbean is about more than just lounging by the pool. Water sports, wildlife, nightlife and great food – what else do we need other than a cute bikini and straw hat here?
New Zealand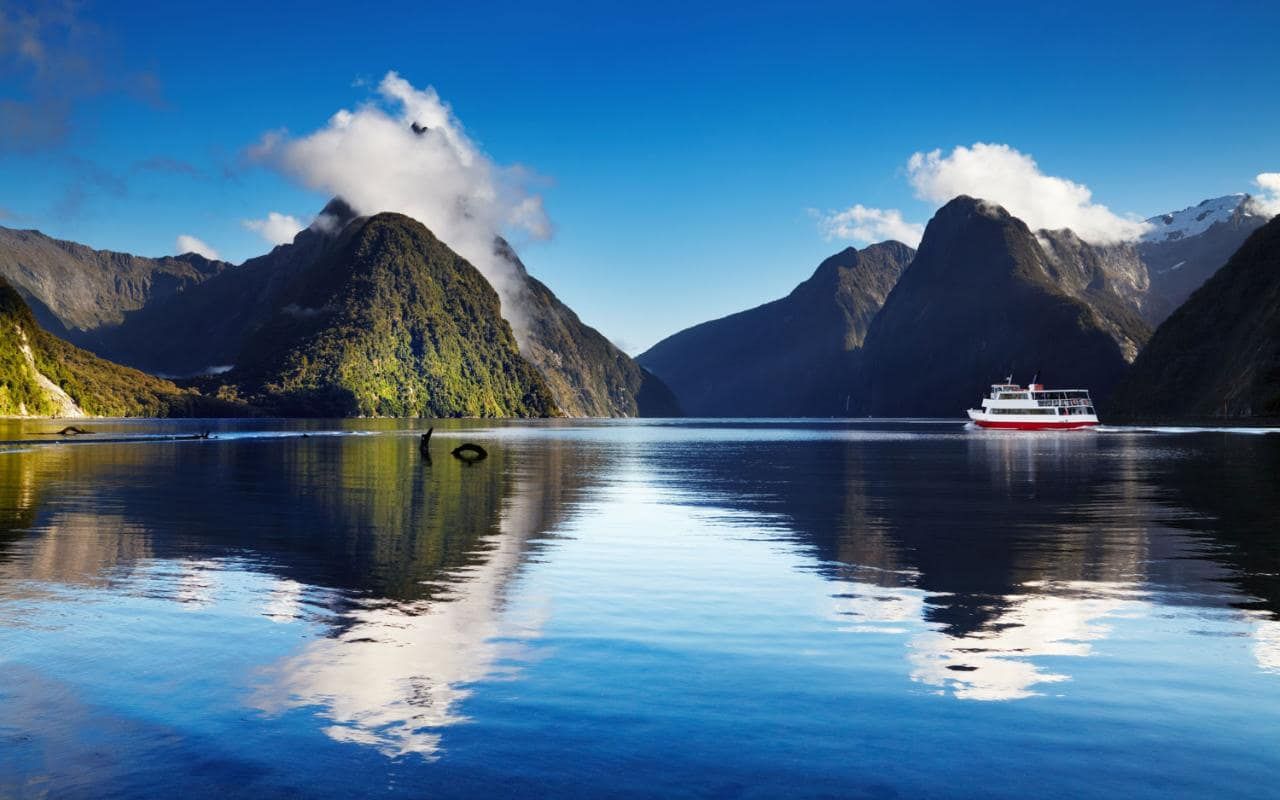 White sand beaches for swimming, crystal fiords for diving, picturesque mountains for hiking, and stunning glaciers for helicoptering, along with all the wine tasting, bungee-jumping, and of course, experiencing Maori culture, New Zealand is the epitome of accessible adventure for honeymooners. We recommend Heli-Hiking at Fox Glacier. Start in the morning; it's worth every penny as you get 2 x short helicopter flights and 2 hours walking on a safe part of the Fox Glacier with a local guide!
Tanzania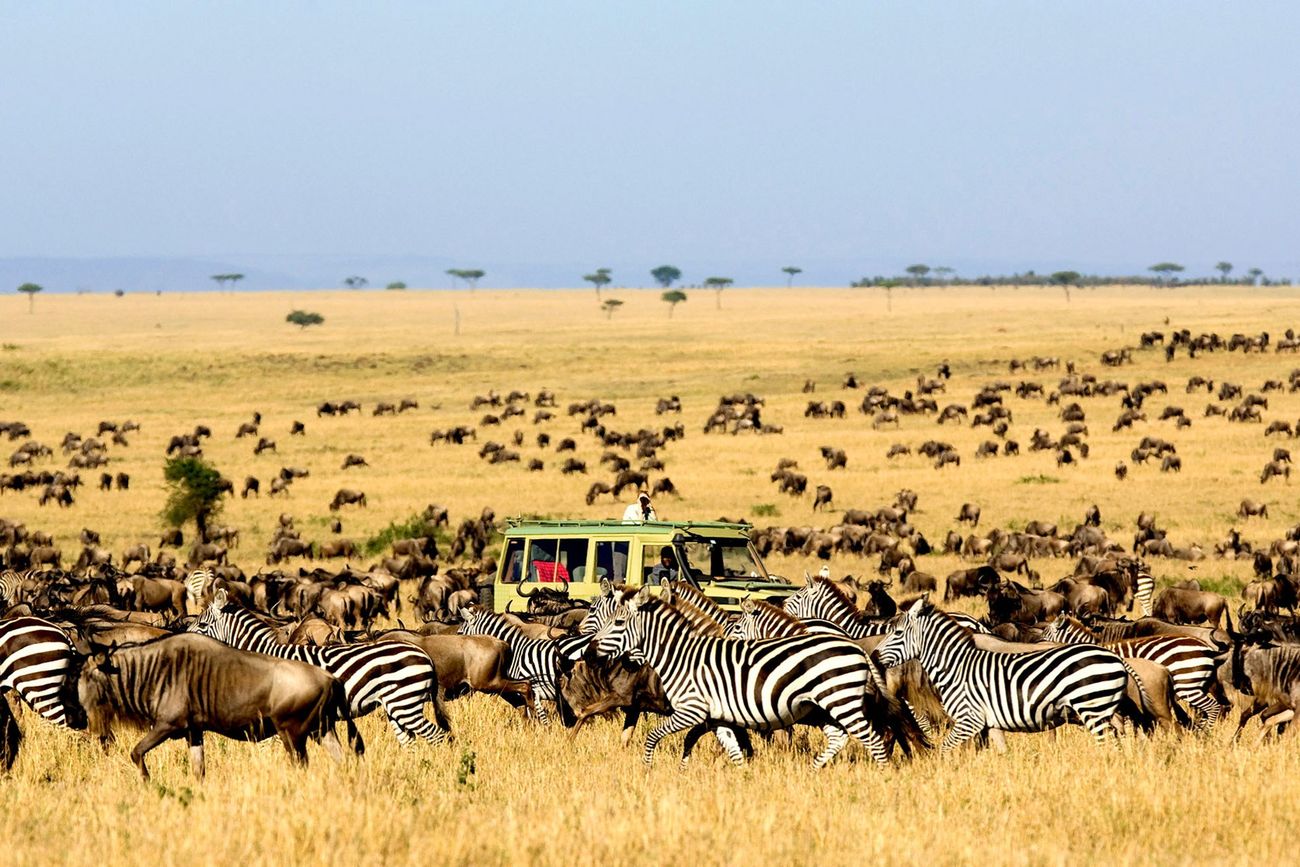 Image via Serengeti National Park, Tanzania
If you are looking to add adventure to your honeymoon list, look no further than Serengeti in Tanzania. Before Christmas will see a million wildebeest start their Great Migration south through the Serengeti, a sight that will truly take your breath away. With calving taking place in the shorter grass in late January and early February, this is a good time to spot some predator action. We also recommend a splurge on a hot air balloon ride over the Ngorongoro Crater. Total honeymoon goals!
Lapland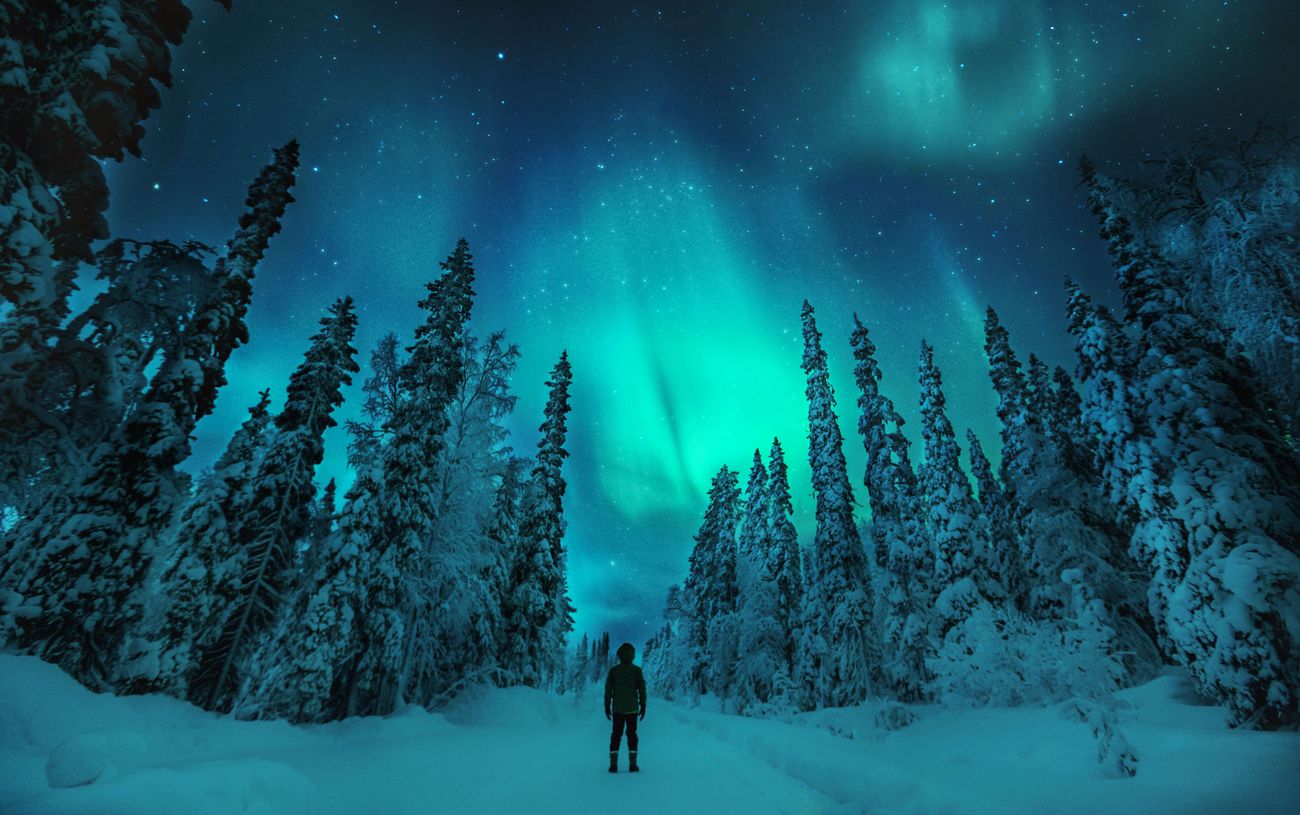 Image via Pinterest - Northern Lights in Lapland
While some may want to stay away from the winters, we know that some of you may take advantage of it with extra cuddles by the fireplace! Lapland region of Northern Finland is your real life Frozen. With unique igloo hotels, tree houses over snow fells, and cool cocktail bars made from ice, Lapland has more than just husky tours & reindeer sleigh rides. With the Northern Lights visible almost every other clear night from September to March, it's also the ideal time of year to take in one of the most beautiful sights on the planet.
Costa Rica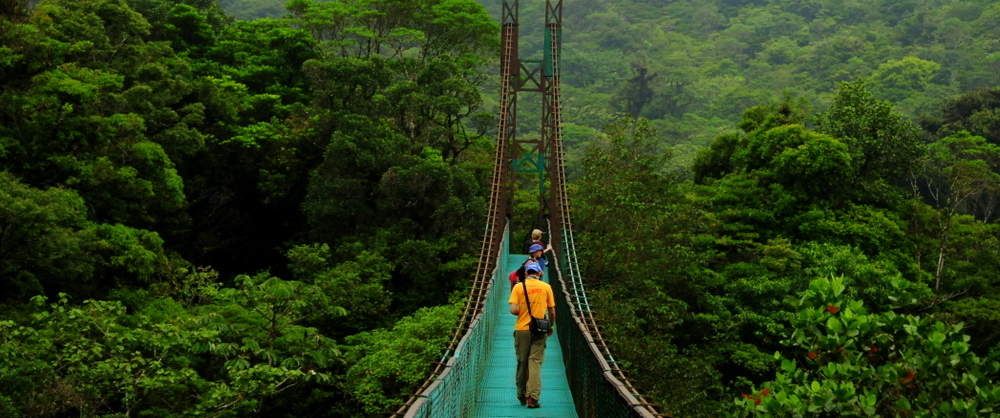 Image via Pinterest - Suspension bridge in the rain forest of Monteverde National Park, Costa Rica
Its home to many volcanoes, as well as a rich natural ecosystem of lush forests and beautiful mountains. So if you want more than just chilling on your honeymoon, Costa Rica is your place. Spend your mornings hiking and trekking in the tropical forests, splashing in waterfalls and having an insane time in the lush environment!  
Indian Ocean Islands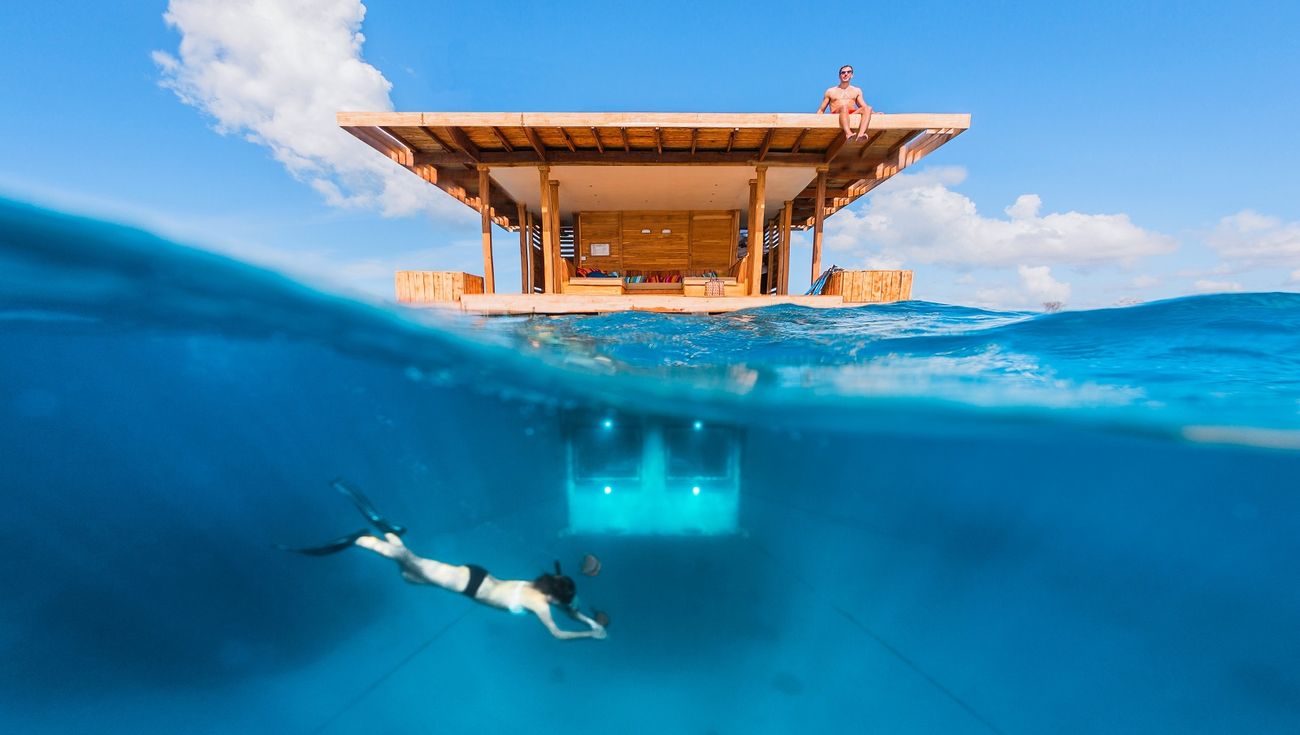 The Manta Resort in Zanzibar
While Maldives and Mauritius are great picks, we ask you to look beyond them and discover the beauty of Zanzibar Archipelago, Reunion and the Seychelles! The kind of white-meets-turquoise beaches dreams are made of, and fantastic seafood, this region shows us how to do the beach bum life, in style. If you are looking to go all out, we recommend a stay at the Manta Resort, which has an underwater villa. An experience of a lifetime!