7 Wedding Day Essentials You Will Actually Use For Years To Come!
BY The WMG Bride | 28 Dec, 2017 | 2151 views | 4 min read
Of course you want to indulge for your wedding, but as a millennial, we bet the practical side of you is wondering just how many times you will wear those heavy jewellery pieces again. Well, we found a few essentials that effortlessly transition to post-wedding life as well, which gives you the most for your money.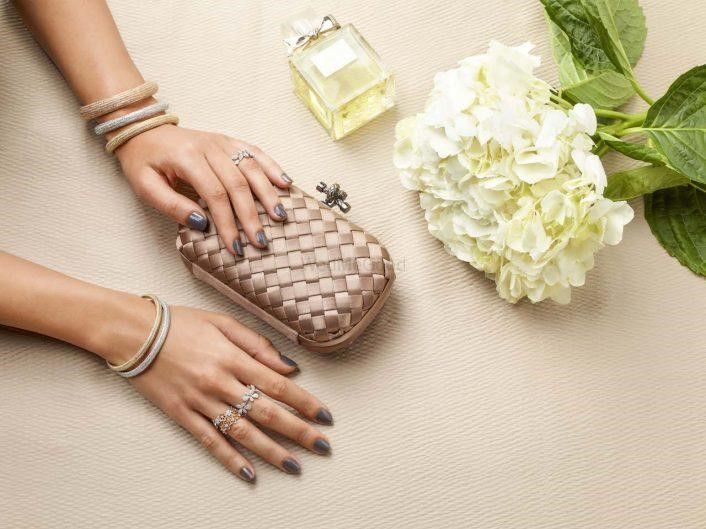 A stretchable diamond bangle to go with Indian and Western wear!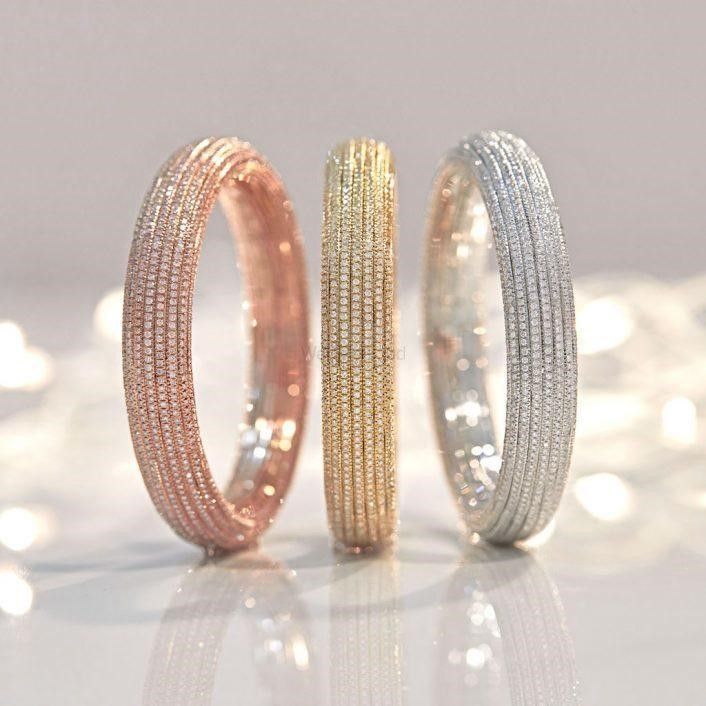 Now, there's something that makes this bangle very cool -- it expands to magically slide onto your wrist with the help of a unique interlocking mechanism! It is smoothly paved with diamonds in an exclusive Pixie setting® where the diamonds appear as if they are painted on the surface, which means it is easy to wear and doesn't snag anywhere like other ordinary diamond bangles. Easy to slip on and off, the NIRAV MODI Embrace® Bangle is stackable in various styles and combinations and would look great with your bangles on the wedding day. What's more, you can just as easily make it a daily work essential by picking the one that best goes with your outfit. We love how contemporary the design is, like a modern nod to the classic diamond bangle, but way cooler.
WMG loves the Classic Embrace Bangle from NIRAV MODI's Embrace Collection. Lisa Haydon tells us why she loves it so much! 
Find out more about it here.
Pretty detachable earrings that go from long to short!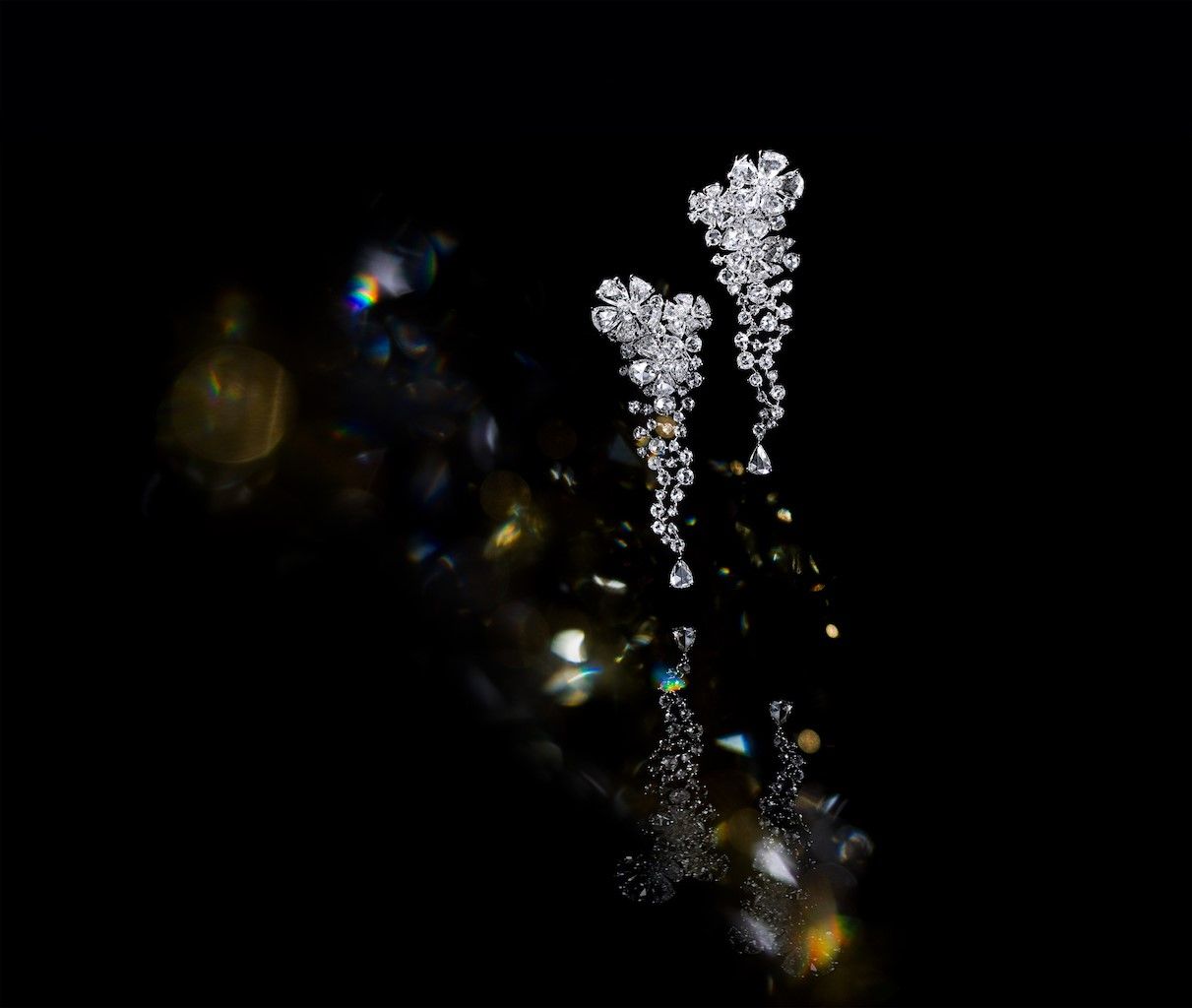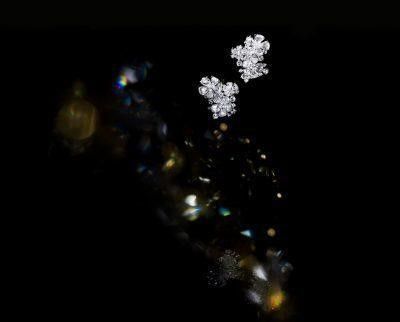 Well-designed diamond earrings never go out of style! And what makes this pair special is that they are detachable! These versatile earrings can be worn as long cascades on your cocktail night or as smaller cluster earrings for that office dinner party. Just add and remove the detachable cluster of diamonds whenever you want to dress up or down. That's a smart jewellery investment right there.
 WMG loves the Jasmine Cascade Earrings from NIRAV MODI's Jasmine Collection.
Find out more about this pair here.
 A perfume that's feminine and luxurious with a unique bottle!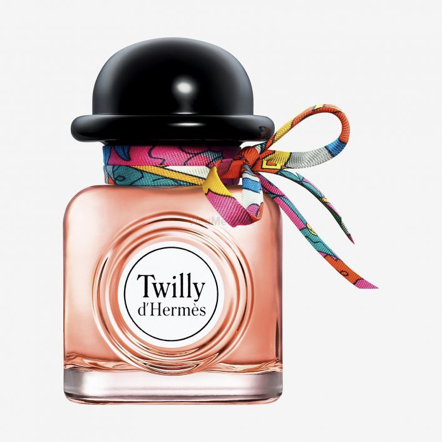 Your wedding day is all about you and indulgences, so splurge on an indulgent, gorgeous perfume that is uniquely you. You will use it well after the wedding as well and can take it along on your honeymoon.
WMG loves the Twilly d'Hermes, which is an all-new launch!
Find out more about it here.
An elegant pendant that's great for everyday wear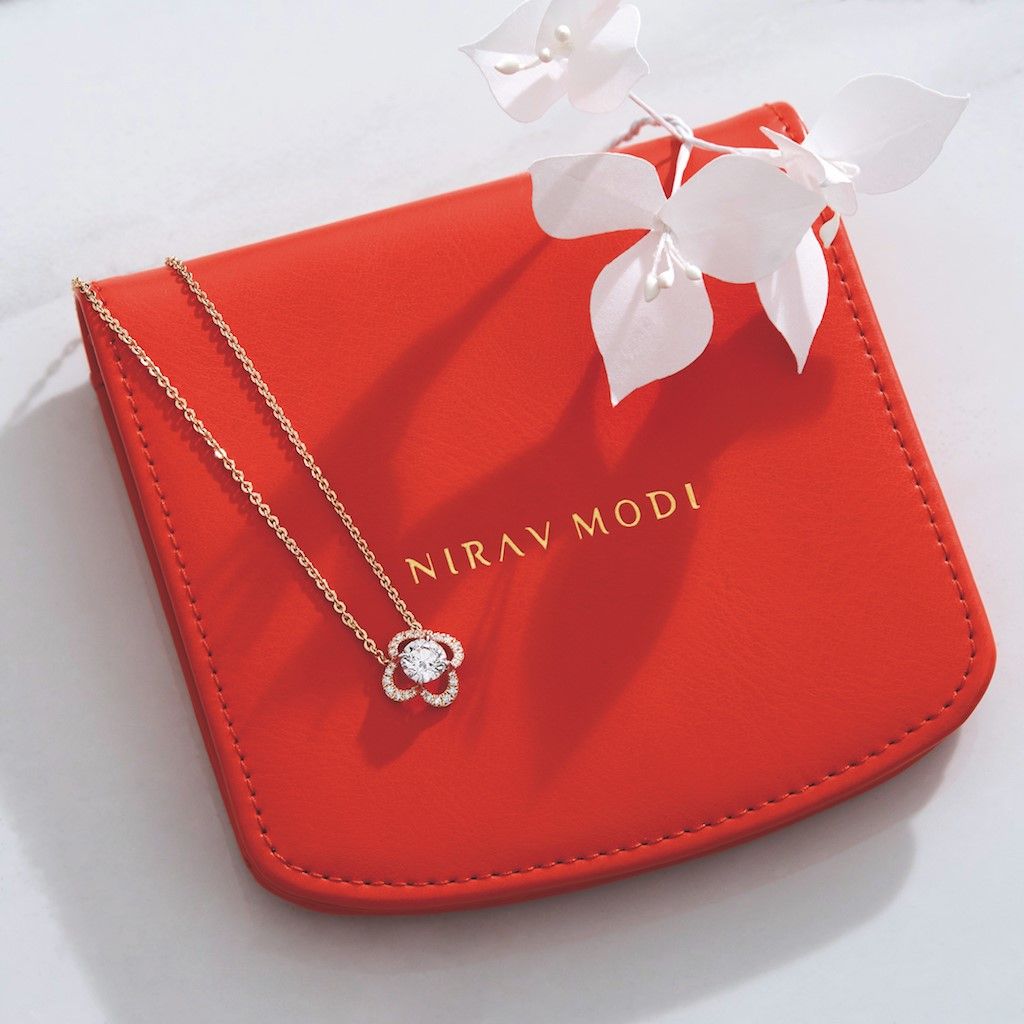 There are very few things that look as elegant as a well-crafted pendant, and this one is a gorgeous design that's perfect to add sparkle to your everyday look, especially at work! Diamond studded rose gold petals sweep towards a large brilliant solitaire creating a beautiful blushing Japanese cherry blossom. 
WMG loves the Sakura Round Pendant from NIRAV MODI's Sakura Collection.
Find out more about it here.
A classic diamond necklace that'll never go out of style !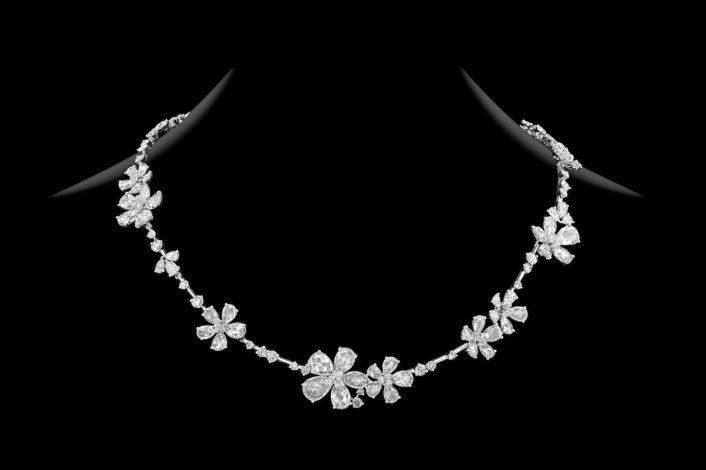 Not sure how to transition from an Indian look to a Western one on your wedding/reception day? This elegant and radiant statement piece is classic enough to wear with a saree and contemporary and chic enough to go with a gown! The diamonds are cut in an exclusive Jasmine cut®, where they are shaped like petals and when worn, they catch light from every angle, making it a showstopper neck piece. This is an investment that will always be worth it.
WMG loves the Jasmine Necklace from NIRAV MODI's Jasmine Collection.
Find out more about it here.
A gorgeous Benarasi dupatta that's versatile and timeless!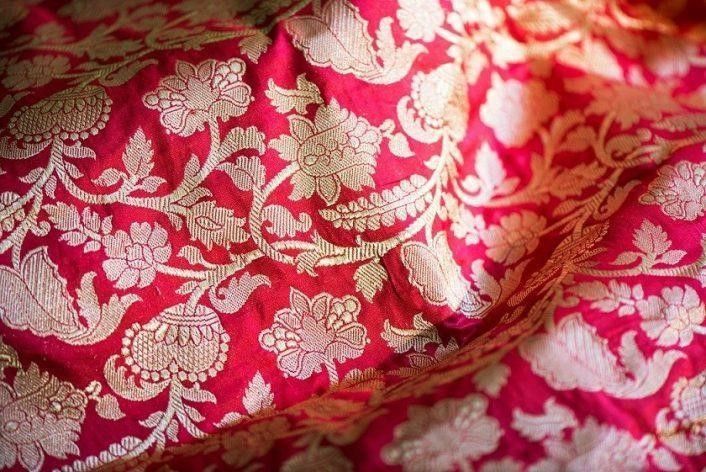 Image via Verve Magazine
A Benarasi dupatta is so pretty and timeless- and you can wear it with your bridal lehenga as a second one and then later with a plain anarkali for a classic, never go out of style look.
WMG loves the ones from Ekaya Banaras- gorgeous and perfect!
Find out more about it here.
A scintillating statement ring to accompany your wedding band!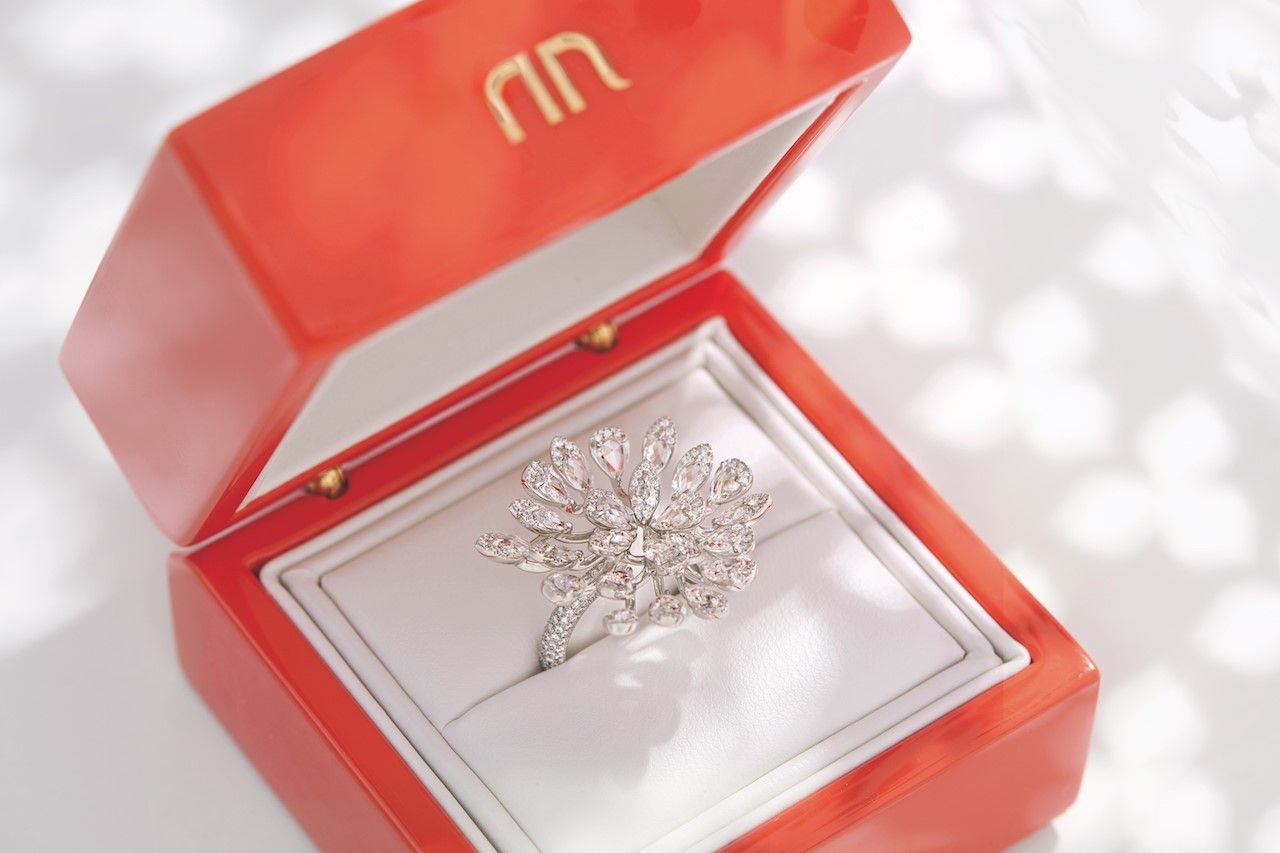 What better way is there to balance the bling from your wedding and engagement ring than by adorning your other hand with a double dose of radiance in one ring? Not only does it have a collection of pear shaped and marquise shaped diamonds, but the tip of every diamond is covered in even more diamonds that adds even more radiance to this charming ring! No wonder the ring gives off a sparkle that you can only see to believe.
WMG loves the Luminance Ring from NIRAV MODI's Luminance Collection.
Find out more about it here.