8 Airbnbs in India To Book For Your Bachelorette!
BY Sakshi | 06 May, 2018 | 1796 views | 4 min read
Want to have an amazing Bachelorette party but don't have time to travel to a new city or abroad? Well, then we might just have the best alternative for you! Book an Airbnb within your city or just outside it, which is gonna give you the ideal Bachelorette party feels- with a pool and loads of other amenities, these villas are available to book entirely on Airbnb, and are so gorgeous and Instagrammable! So go ahead and start planning!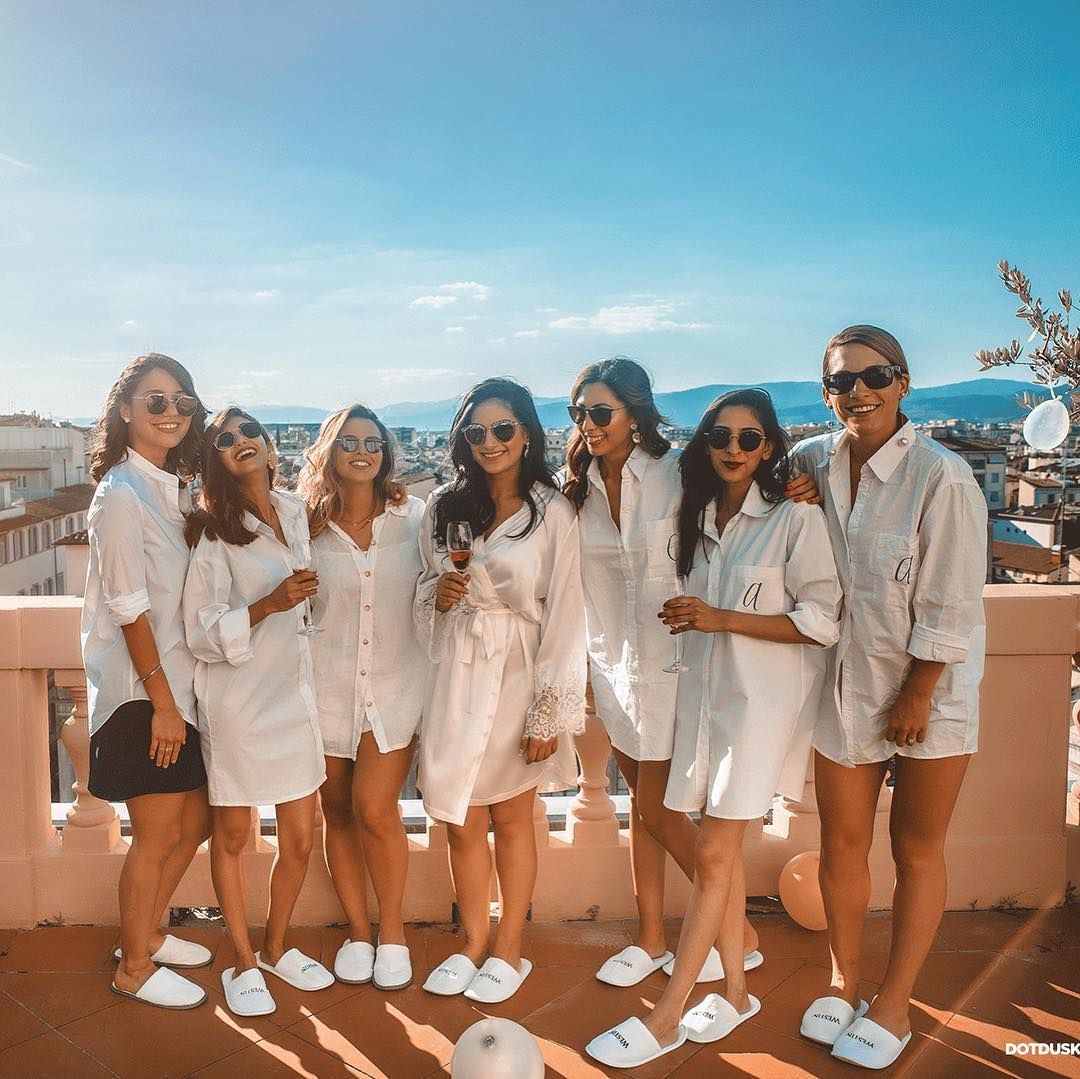 Image via DotDusk Studios★ 5
Here are the ones we think are perfect to host Bachelorette parties in!
This gorgeous villa in Bangalore which is so Instagrammable!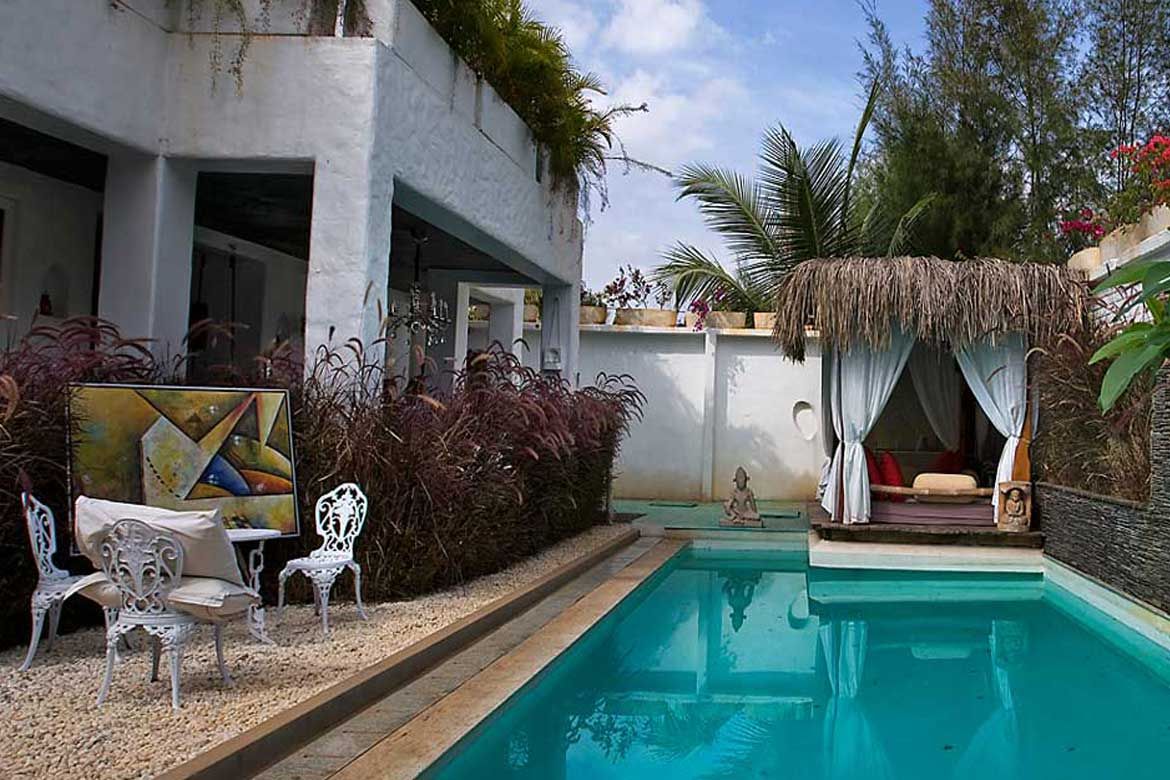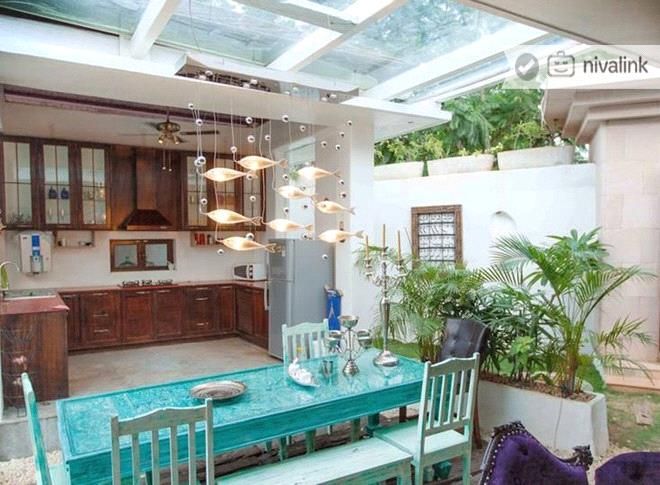 This is one amazing place, which is ideal for a crazy Bachelorette party! With a private pool and water spa, a cozy gazebo floating on the pool with a focal Branagan-Style Fireplace, hi-fi audio visual systems and massage beds and personal massage chairs to blend in a spa experience, this one has everything you girls would ever want!
For INR 45,000 (per night) you can book the whole villa, which has 5 bedrooms. 
Check it out online here.
This amazing Bohemian Villa with a pool in Mumbai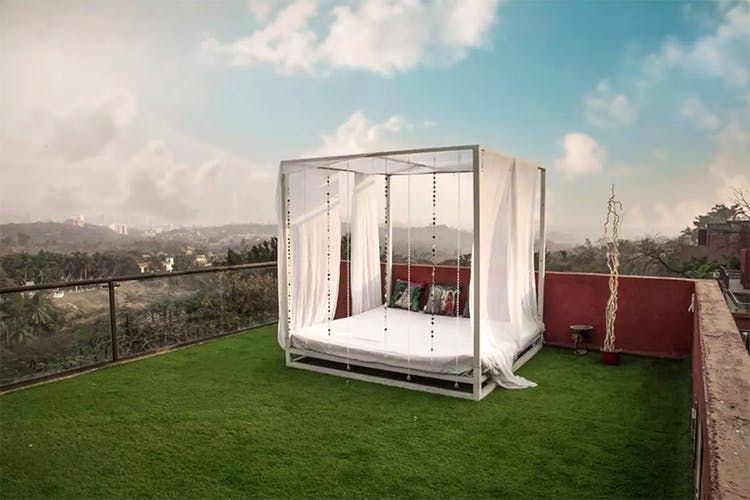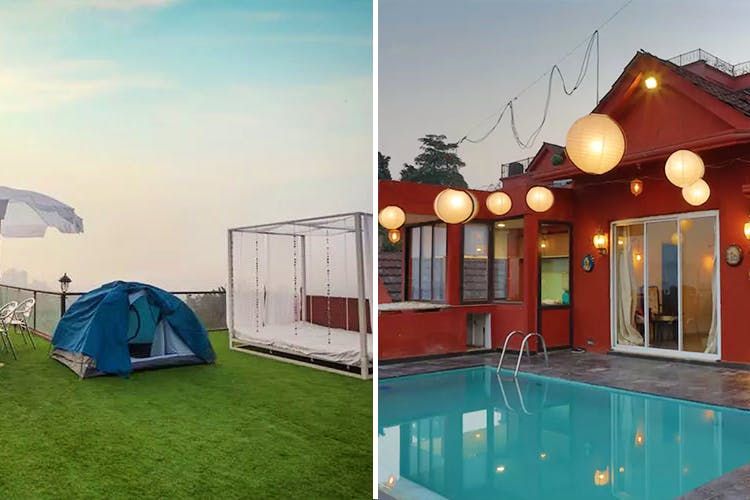 Located in Goregaon East, this one is perfect for a Bachelorette! Bohemian Villa is set atop a hillock, so you're overlooking Sanjay Gandhi National Park. The house, a Santorini island-themed property, comes with a private pool and deck, and can accommodate up to 30 people, so it's perfect if you want to host a party here!
For INR 12, 532 (per night) the entire villa can be booked for a group of sixteen people.
Check it out online here.
This ocean view villa with an infinity pool in North Goa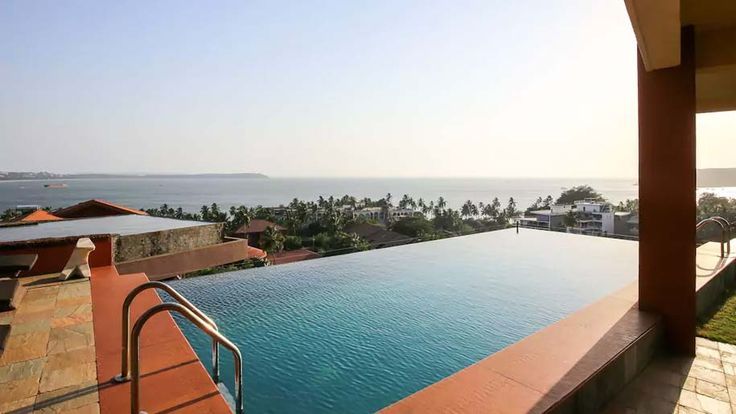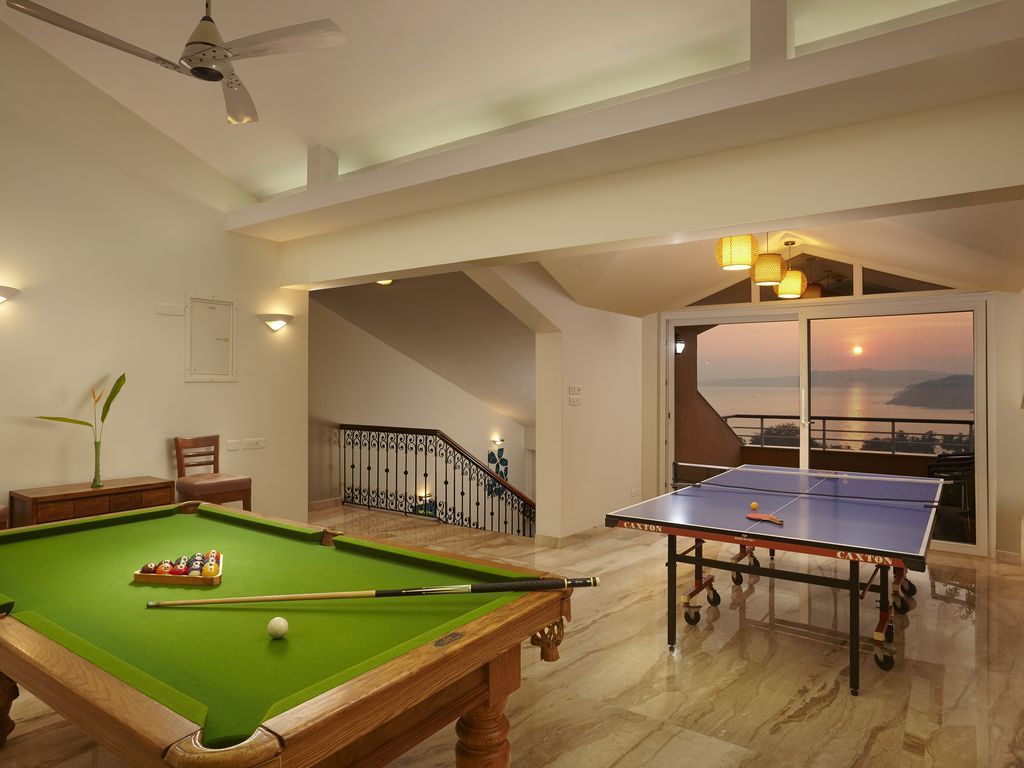 Dolphin Heights, located in Reis Margos is an exclusive luxury holiday villa on AirBnB. It has a 180° view of the Arabian Sea and only a 5 minute walk to the beach! Infinity Pool, Jacuzzi, pool table- this place has it all!
For INR 50,028 (per night), 10 people can stay at this property.
This luxury farm villa near Delhi/Gurgaon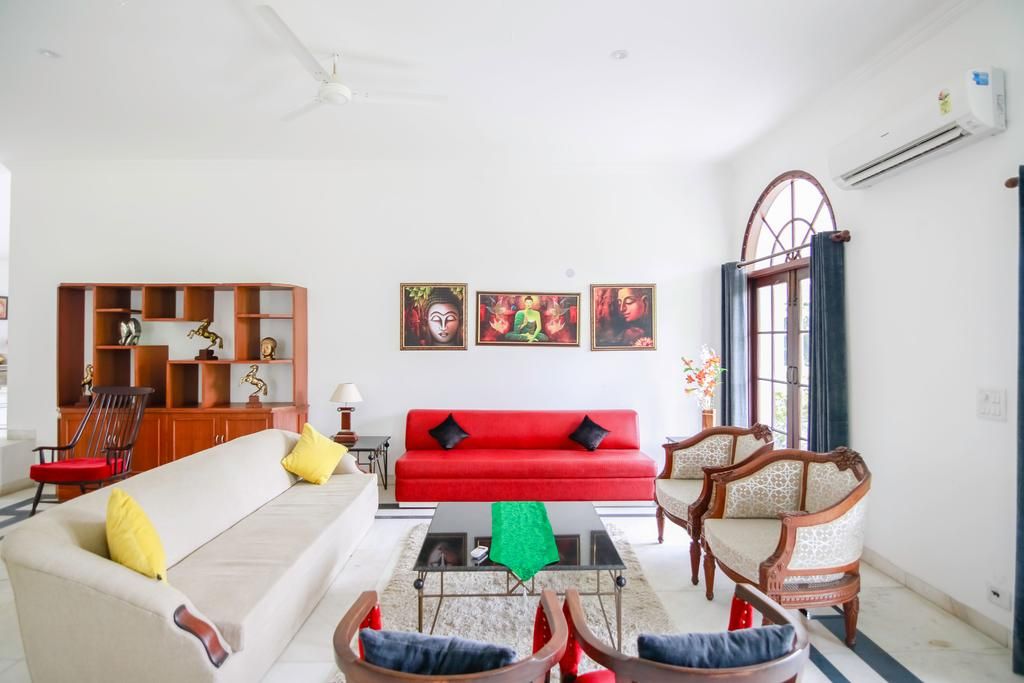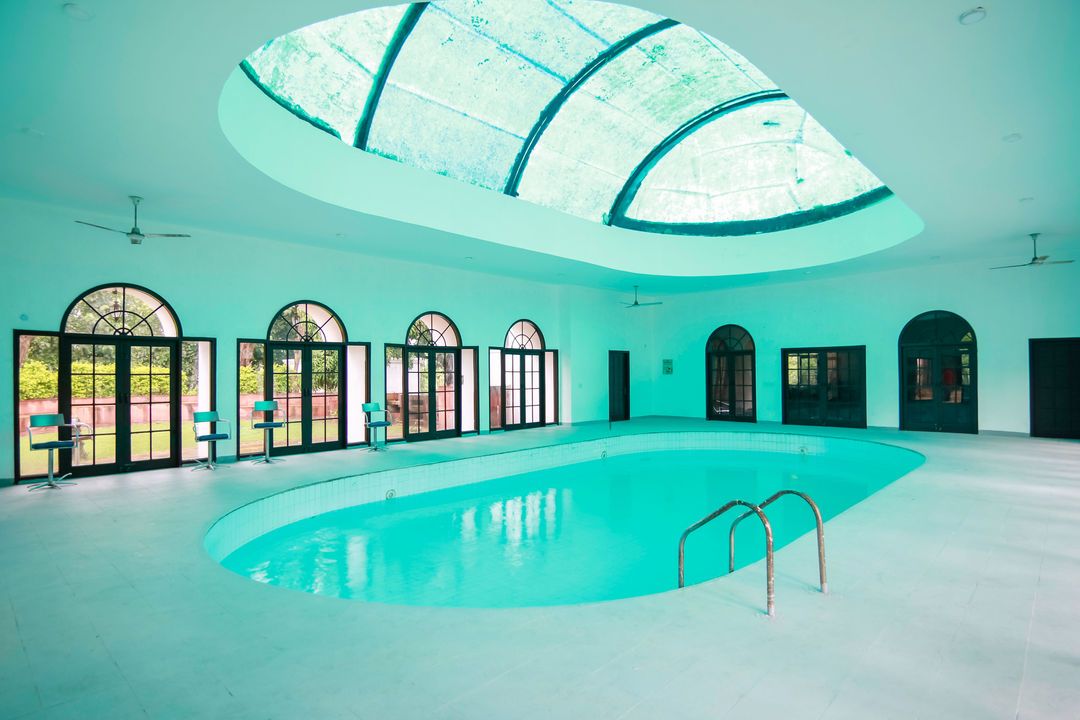 A pretty place with a massive indoor pool, this one in Delhi is ideal for a weekend Bachelorette party! Spread over 2 acres of sprawling greens, and having five huge bedrooms, located adjacent to a protected forest reserve, at a 15 minute drive from the commercial hot spots, the Farm Villa awesome to unwind and recharge within the city, but away from the hustle-bustle!
Costs INR 19,503 (per night) for the whole place. 
Check it out online here.
This luxurious waterfront condo in Goa!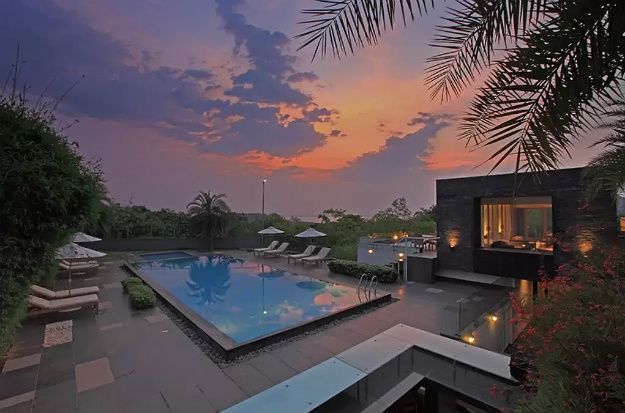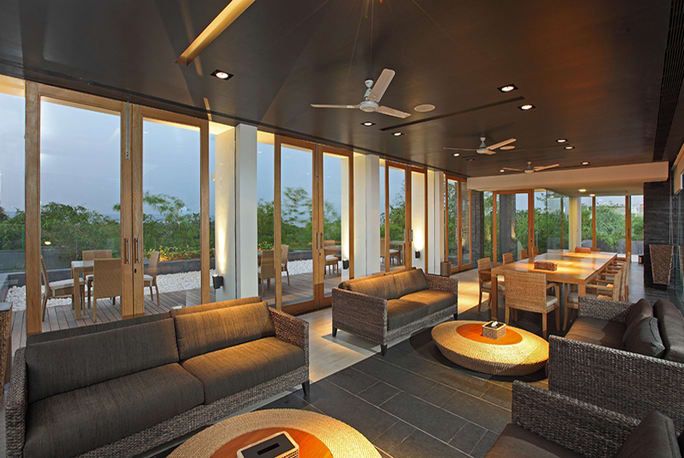 Want to live life queen-size? Stay in this beautiful condo in Goa which is perfect for a Bachelorette party! With a plunge pool, bar, snooker table, gym and a yacht, this is a waterfront condo just five minutes away from the airport. It can accommodate up to six people.
Costs INR 10,002 per night for 6 people. 
Check it out online here.
This gorgeous green villa with a pool in Karjat

Wooden log benches, rattan bird nest swings, a pretty pool and jacuzzi- what more do you need? Artistically designed and fully furnished, this 5BHK villa is a paradise in itself. Drivable from Mumbai, Karjat is perfect for a destination Bachelorette which is not far from the city too!
For INR 40,009 (per night)
Check it out here.
This independent farm villa in Gurgaon that's serene and pretty!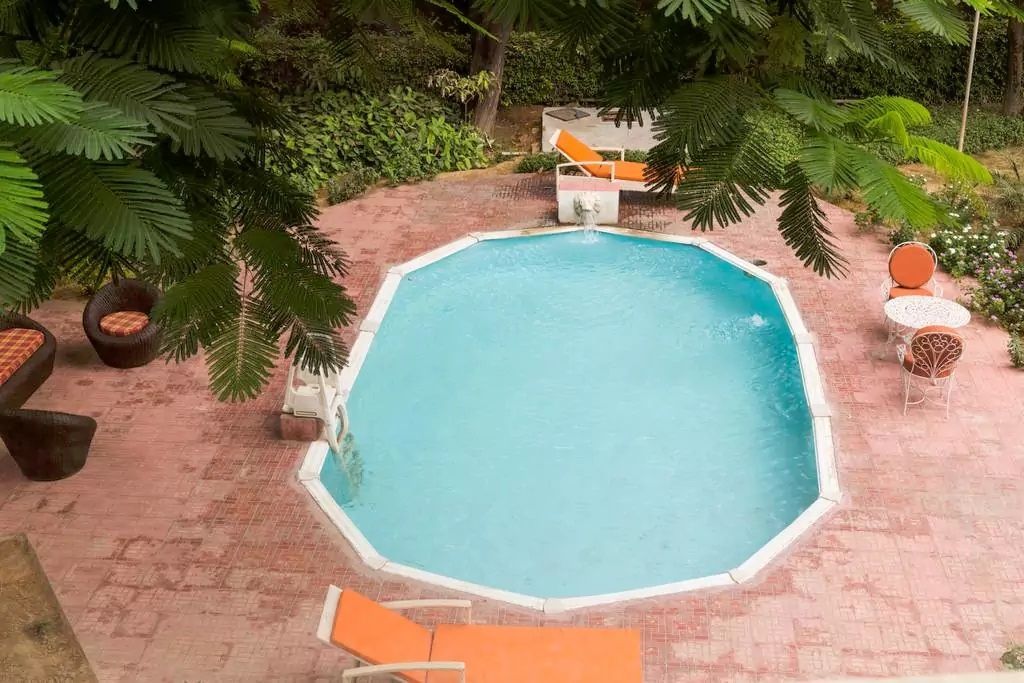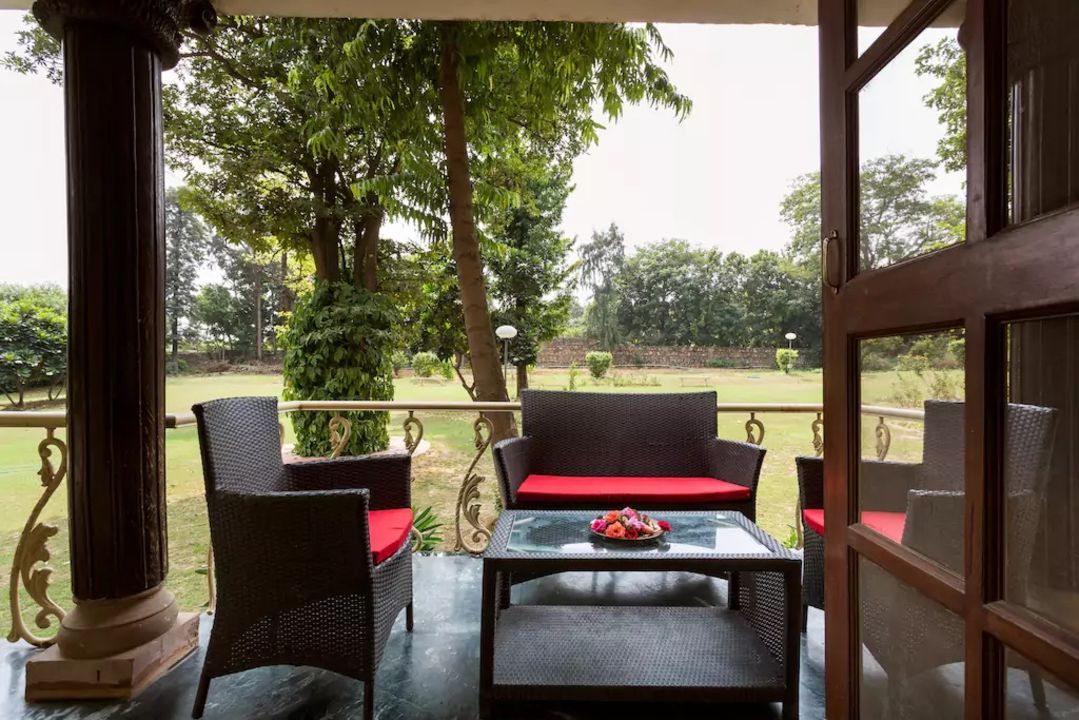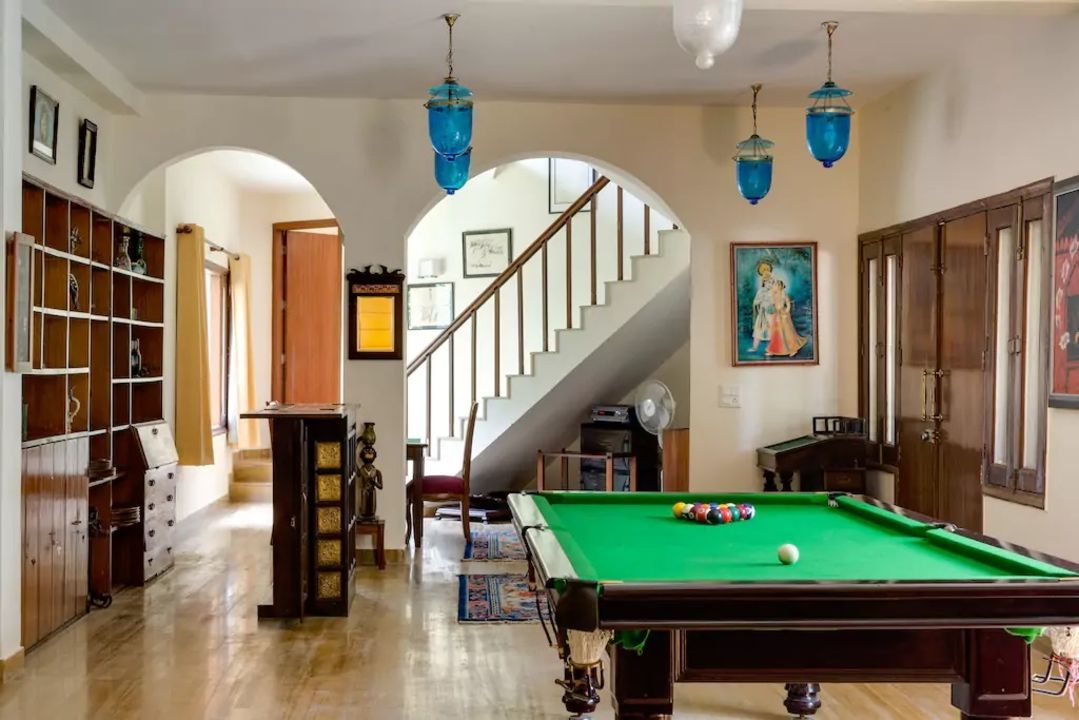 A serene lush green independent farm villa located next to Mandi farms. Located adjacent to a protected forest reserve, it is nice and pretty for a peaceful yet fun Bachelorette party! It has 2 spacious bedrooms and a pool for a glam pool party!
For INR 20,372 (per night) for the villa for 12 people.
Check it out here.
This villa in Lonavala that's picture perfect!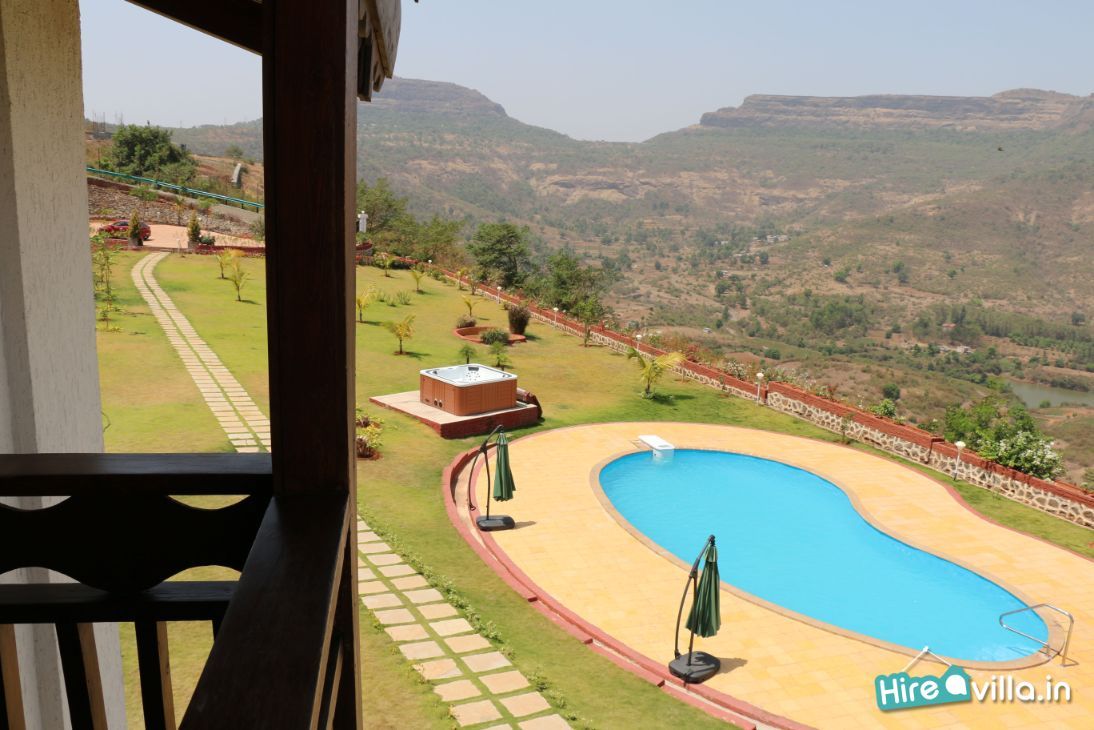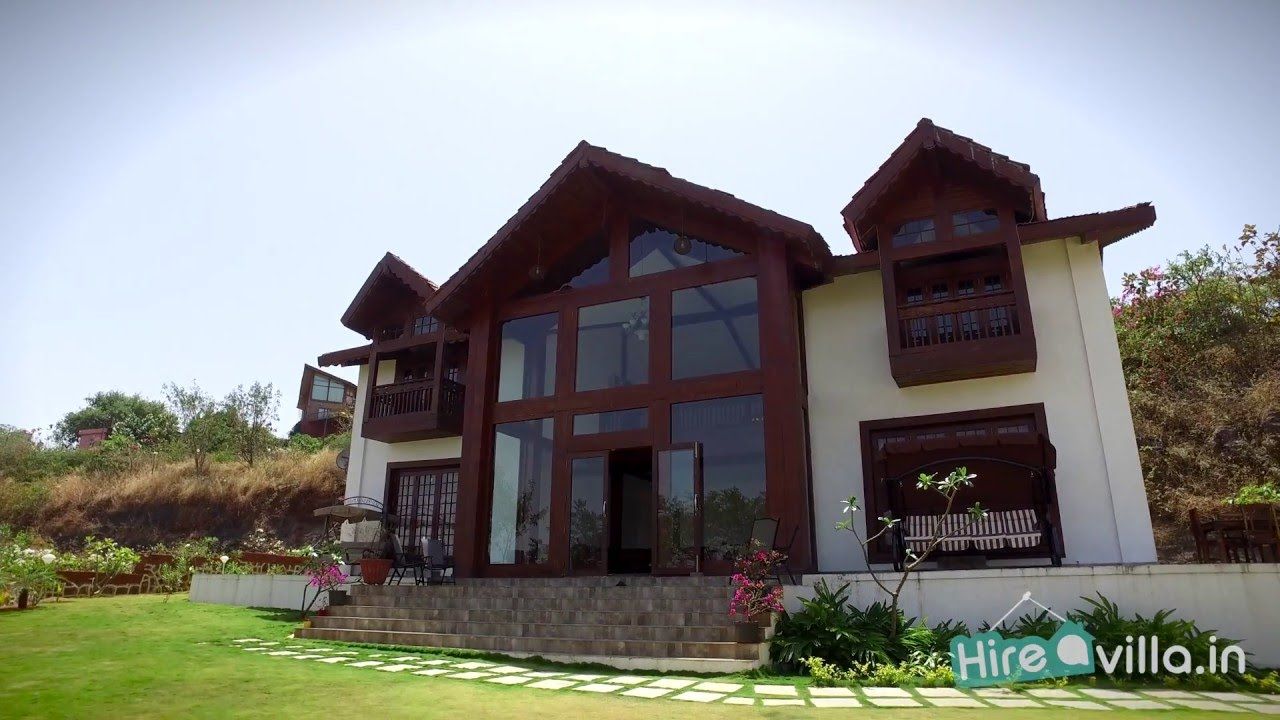 Great and very scenic atop of a mountain with not just a scenic view, but all amenities on a 1 acre plot with swimming pool and jacuzzi- could life get better than that? Plus, Villa 9 is close to Bombay and Pune!
For INR 24,980 (per night) for the 3 BHK villa.
Check it out here.
ALSO READ: 10 Amazing Resorts In India To Consider For Your Bachelorette!