9 Major Wedding Trends for 2018 To Watch Out For!
BY Sakshi Saxena | 22 Nov, 2017
Planning your 2018 wedding? Well, you're in luck! Here are some trends which are expected to be big abroad next year, and so many of them are totally doable for Indian weddings too! Here's some insight into which trends will rule the 2018 wedding season, so if any of them catch your fancy, get cracking now!
Interesting Dance Floors
Image via Navleen and Amtoj's Wedding 
Marble dance floors, those with something written or even printed ones going with the theme of the wedding are gonna be big in 2018! We've already spotted printed dance floors on the Mehendi in a couple of weddings, and this trend seems to be here to stay! Apparently a top shot of the bride and groom dancing on a pretty dance floor is gonna be THE wedding trend for next year!
Hues of Blue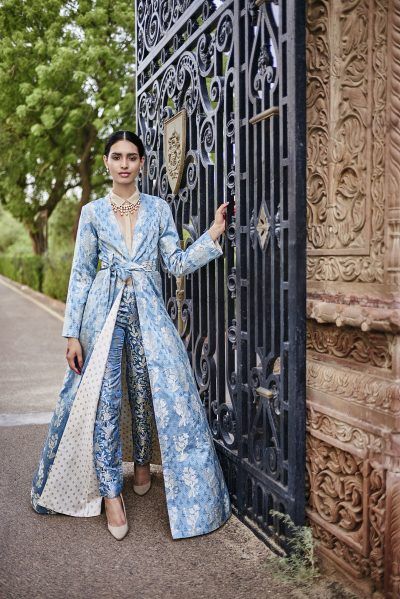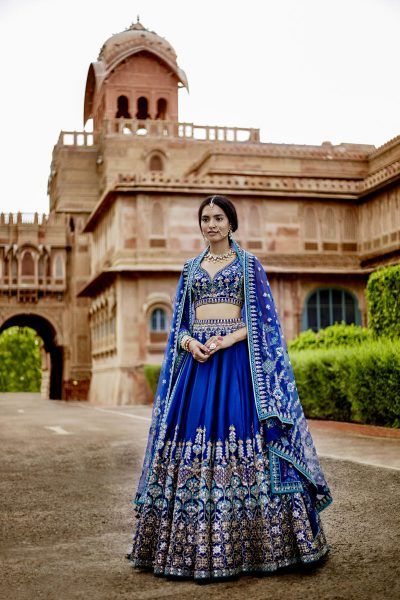 We predict blue to be super big next year. Right from pale, icy hues to darker colors and rich navy and silks.
Flower ceilings and trellis are gonna be everywhere!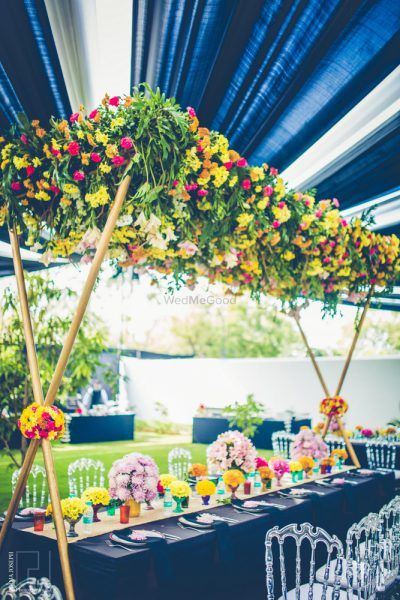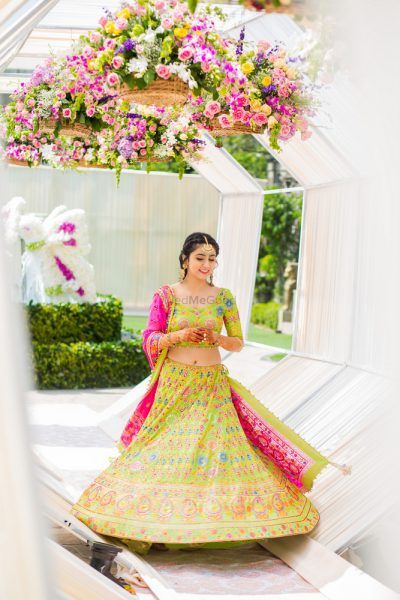 Image via Pooja Joseph Photography★ 4.9  and Colorblind Production★ 5
They look so pretty, and are gonna be the standout floral trend for 2018! Pretty flowers cascading from the ceiling in the most dramatic and unexpected ways. Wow!
 Botanicals and green elements instead of florals
Image via Lin and Jirsa Photography
While the florals are gonna be hanging from the ceilings, all-over floral walls and centrepieces are gonna make way for botanical all green decor with just some neutral flowers, but with majority of the green! More greens over flowers are gonna be preferred it seems! Even 'living' bars with more greens are gonna be big!
Transparent Tents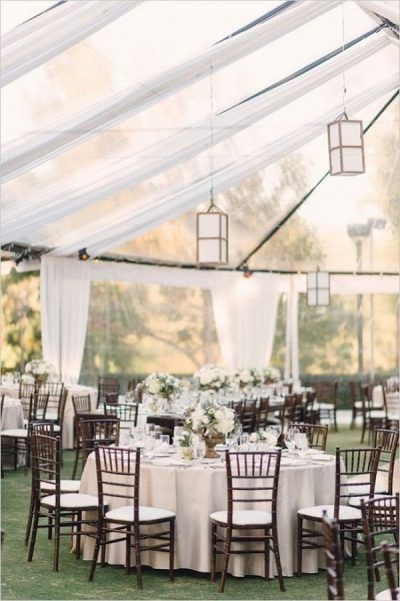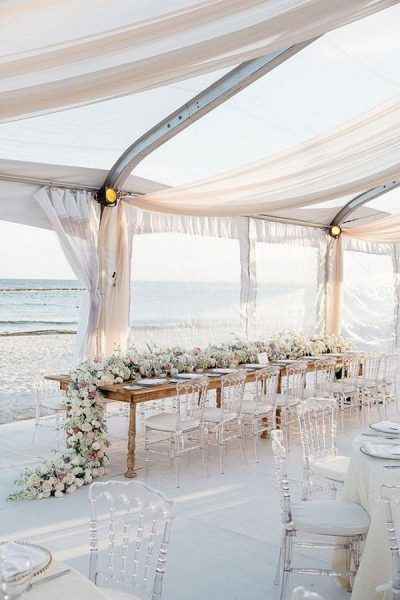 Image via Pinterest
Gives a very clean and minimal sort of feel- whether it's a day or a night wedding. Translucent tents and drapes- whether plastic or cloth are gonna be big- giving the illusion of bigger spaces!
Silver is the new rose gold!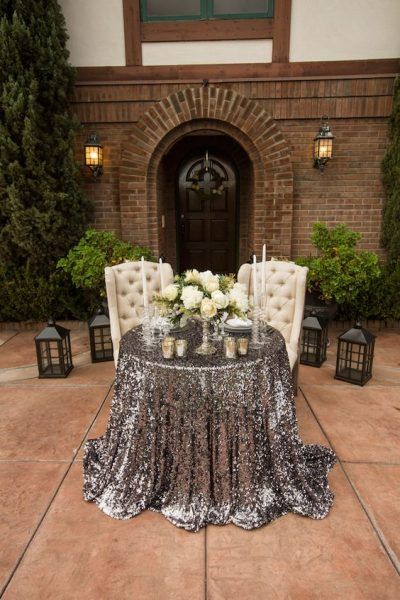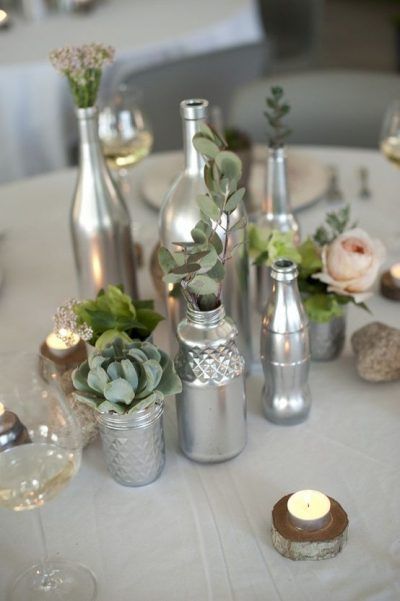 Image via Pinterest
Rose gold might be out next year and silver or chrome might take its place! 
Experimenting with stationery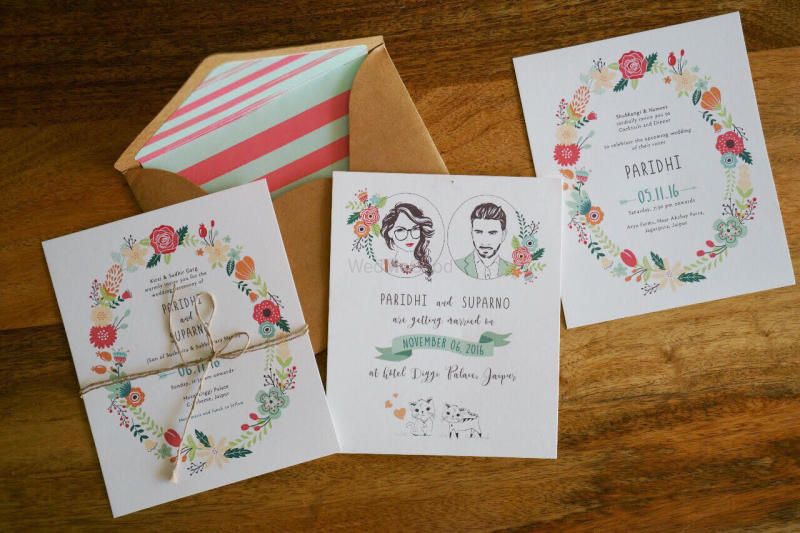 Image via George Seemon Photography★ 5
Invites and wedding stationery are going to be even bigger and more interesting in 2018! From paper to latex, cloth and even stone, unique invites and wedding stationery is a trend to look out for!
Neutral cakes with a pop of colour!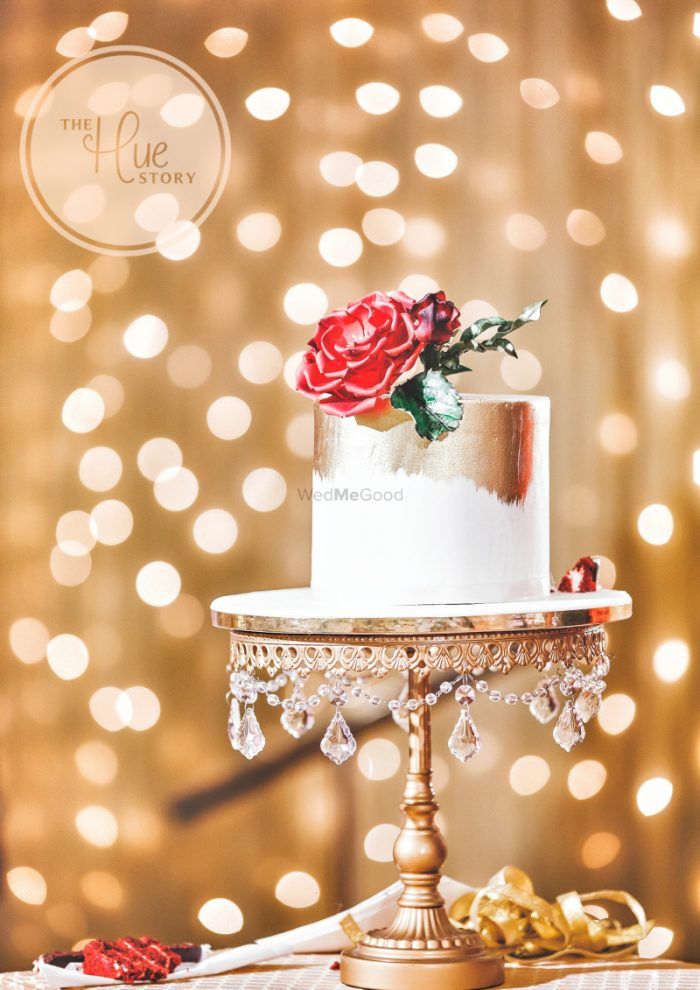 Image via The Hue Story★ 4.9
Neutral cakes with just one standout tier are going to be the wedding cake trend for 2018. Simpler cakes, with a pop of colour rather than all over! Cupcakes at weddings btw are predicted to die!
Small, more intimate weddings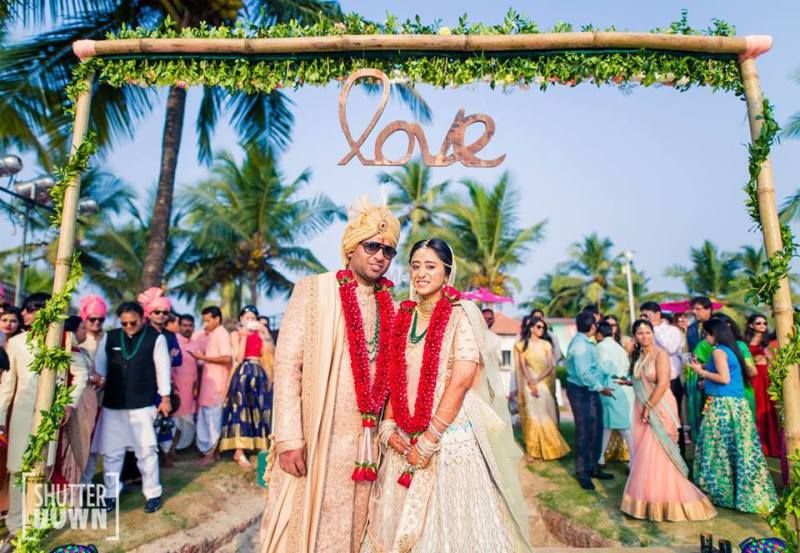 Image via Pranit and Pragya's Wedding 
Weddings are getting smaller, and we've been seeing that too! With couples opting to leave off relatives they haven't seen for years, choosing more intimate gatherings with the people that matter most- giving the people they want the time of their life rather than cater to a larger crowd and cut corners. 
ALSO READ: Long Weekends You Can Block For Your Wedding In 2018!