A Cross-Culture Wedding With Innovative Decor Elements!
BY Garvita | 27 Nov, 2019 | 8 views | 4 min read
With cross-culture weddings, we get to experience the best of both worlds. And trust us, we love it to bits! This 'typical' love story
of friends-turned-lovers started during the college days and their beautiful bond totally reflected through the couple portraits. To keep it short, this wedding was all about laughter and happily ever after! We couldn't take our eyes off the splendid decor done by The Millennial Bridesmaid. So so pin-worthyy!!
Beginnings For You shot each and every moment in such a manner that you would definitely want to bookmark this one right away!
Meet
Varsha & Shubham 
We were in post-grad together (Indian Institute of Mass Communication) pursuing a diploma in Advertising & PR back in 2011. At the time, he was dating someone else and I was painfully infatuated with someone else. He used to ask me for gifts and restaurant suggestions for his then-girlfriend. Just around the time he broke up, I was coming to my senses, we were on the brink of graduating, we realized we both wanted to be together. 2012 March we started dating :)
The Haldi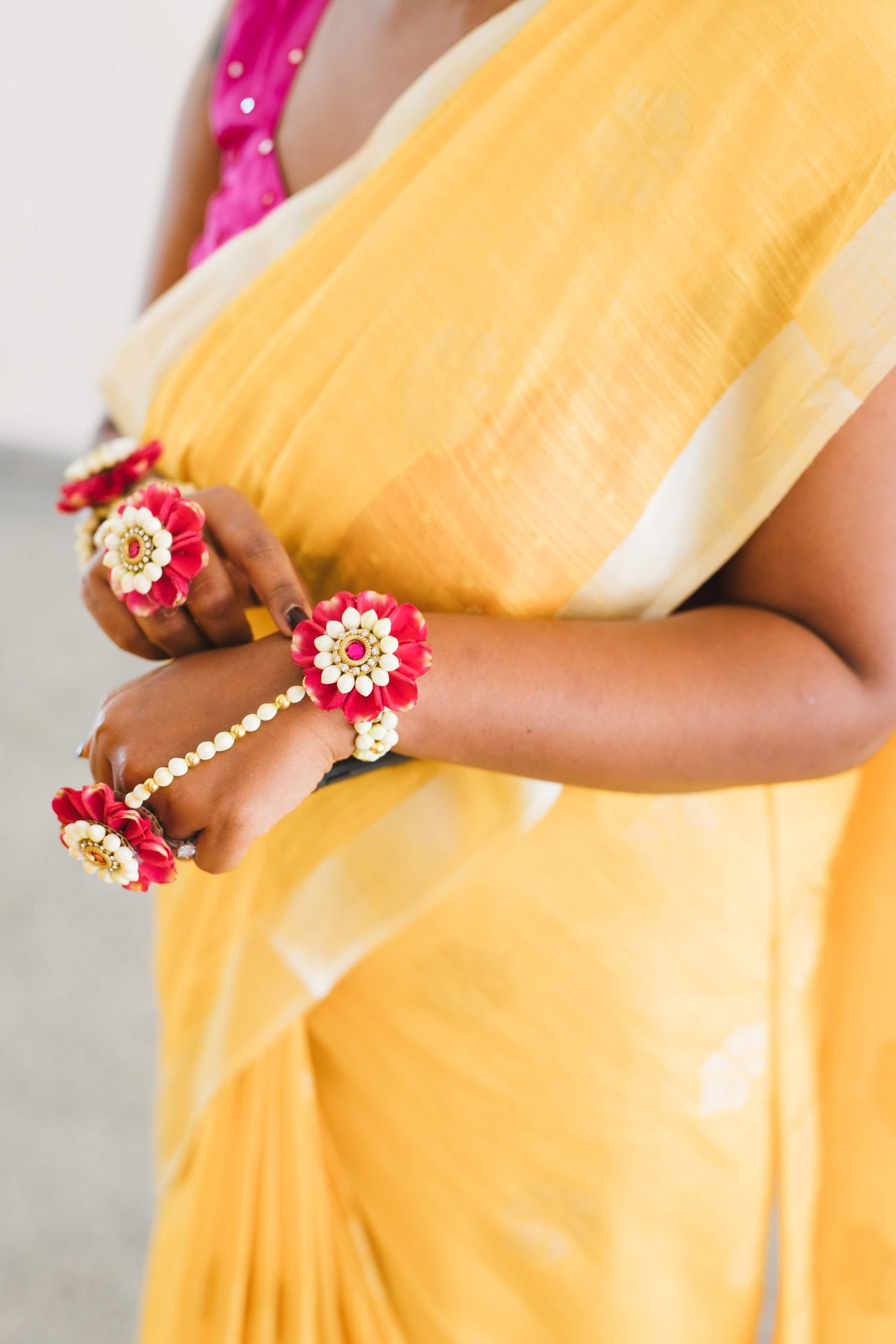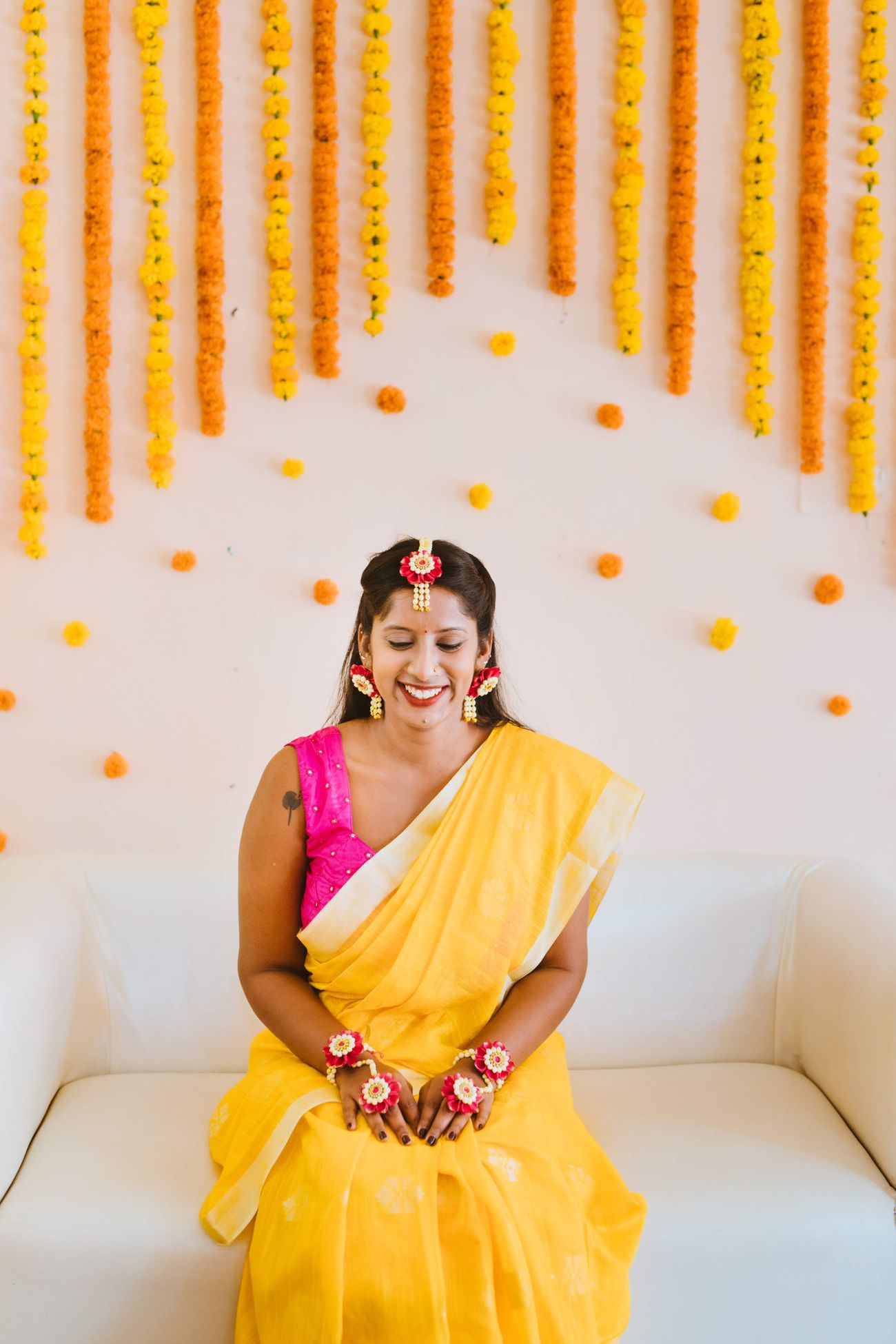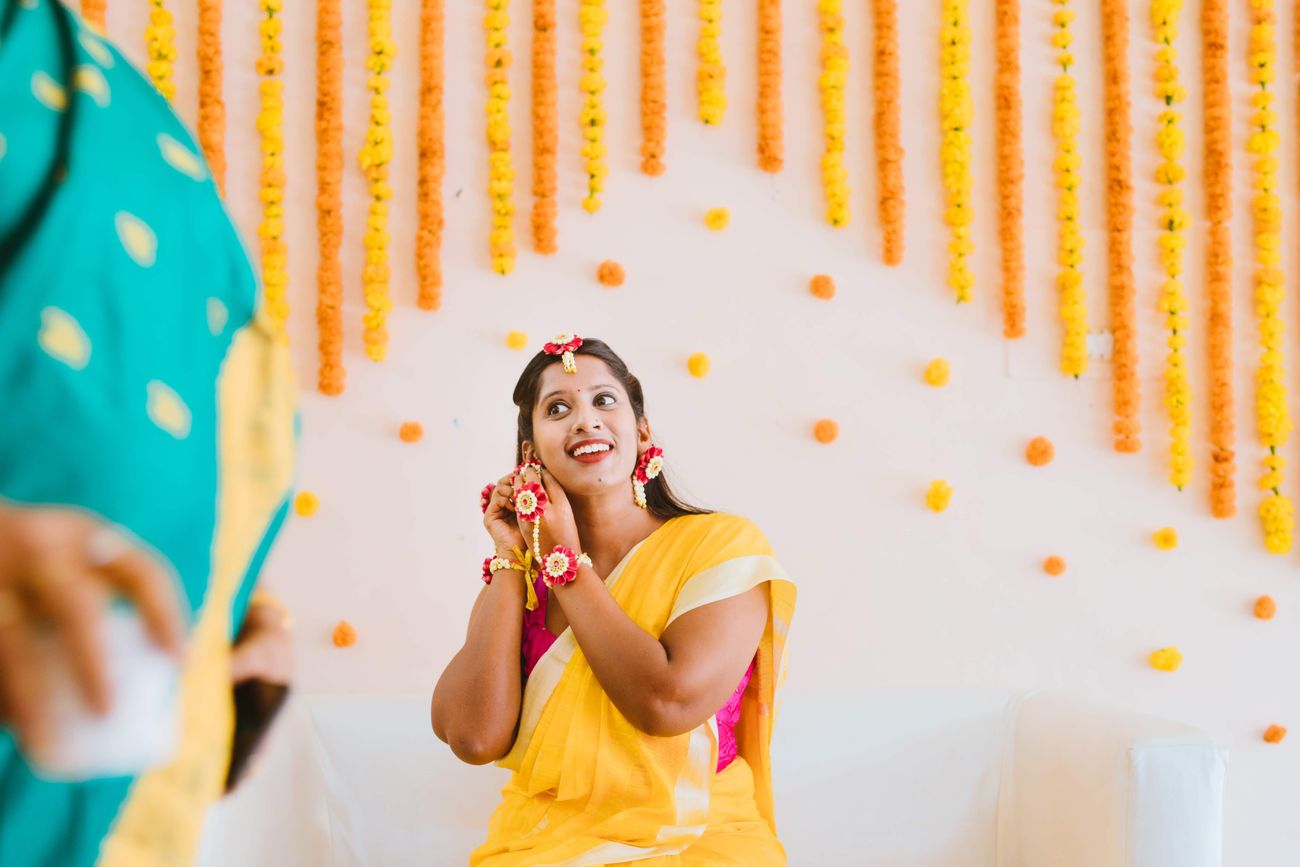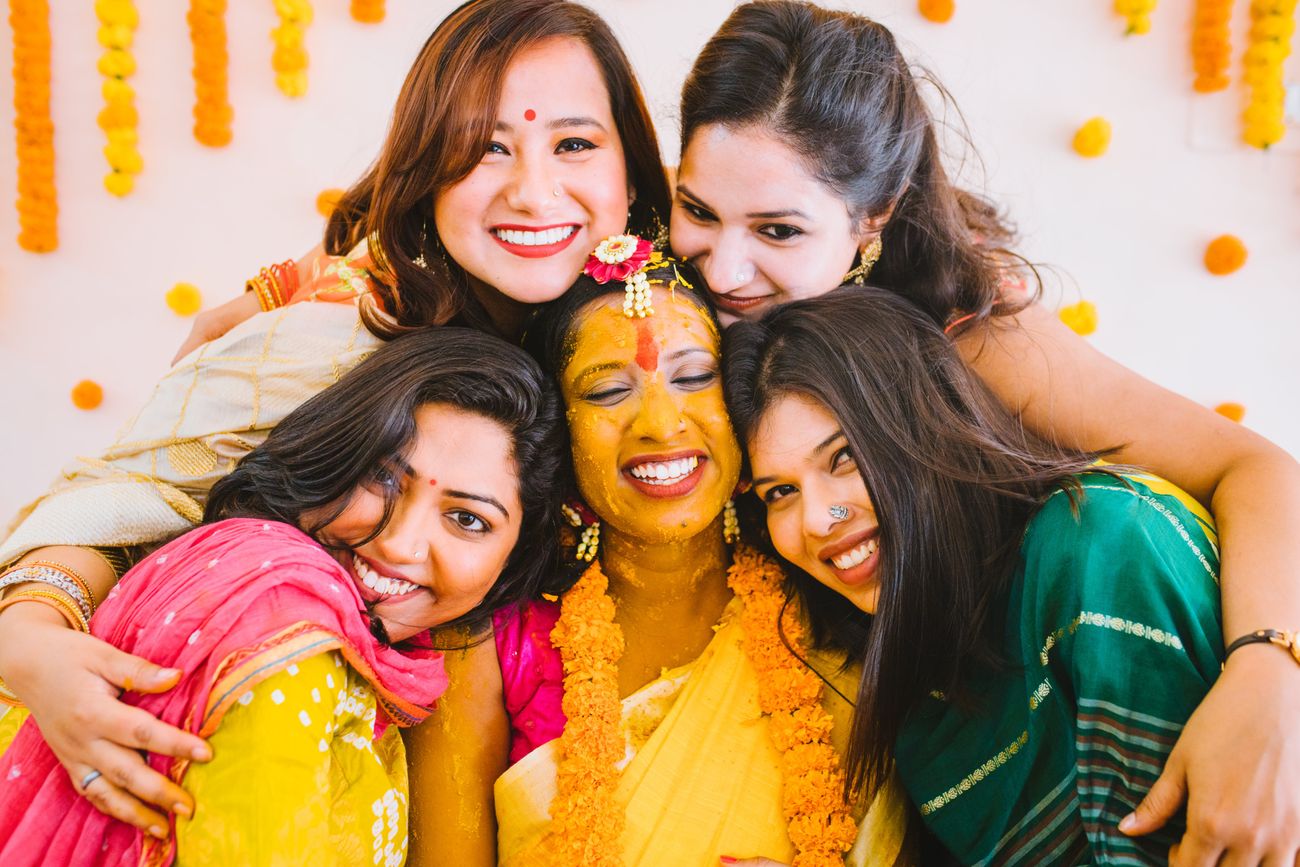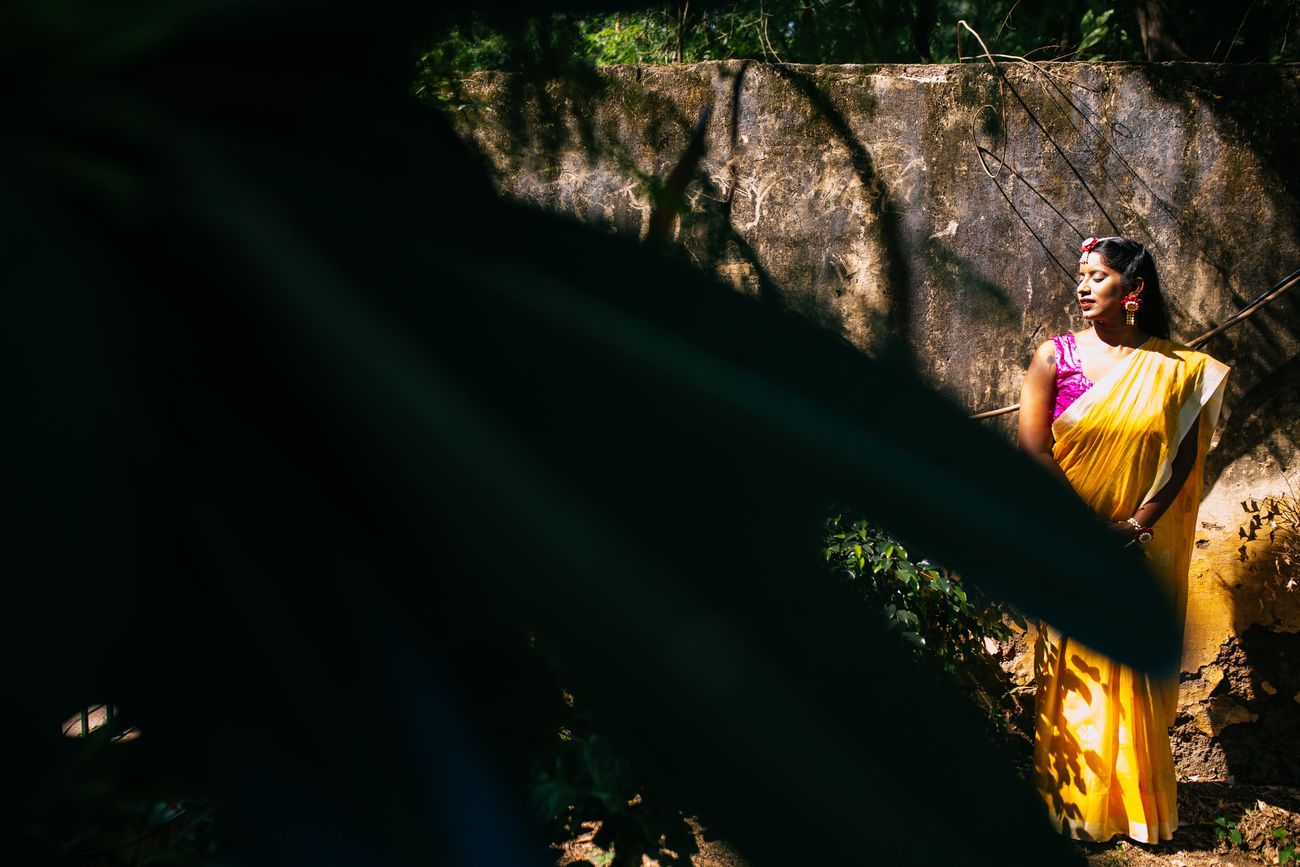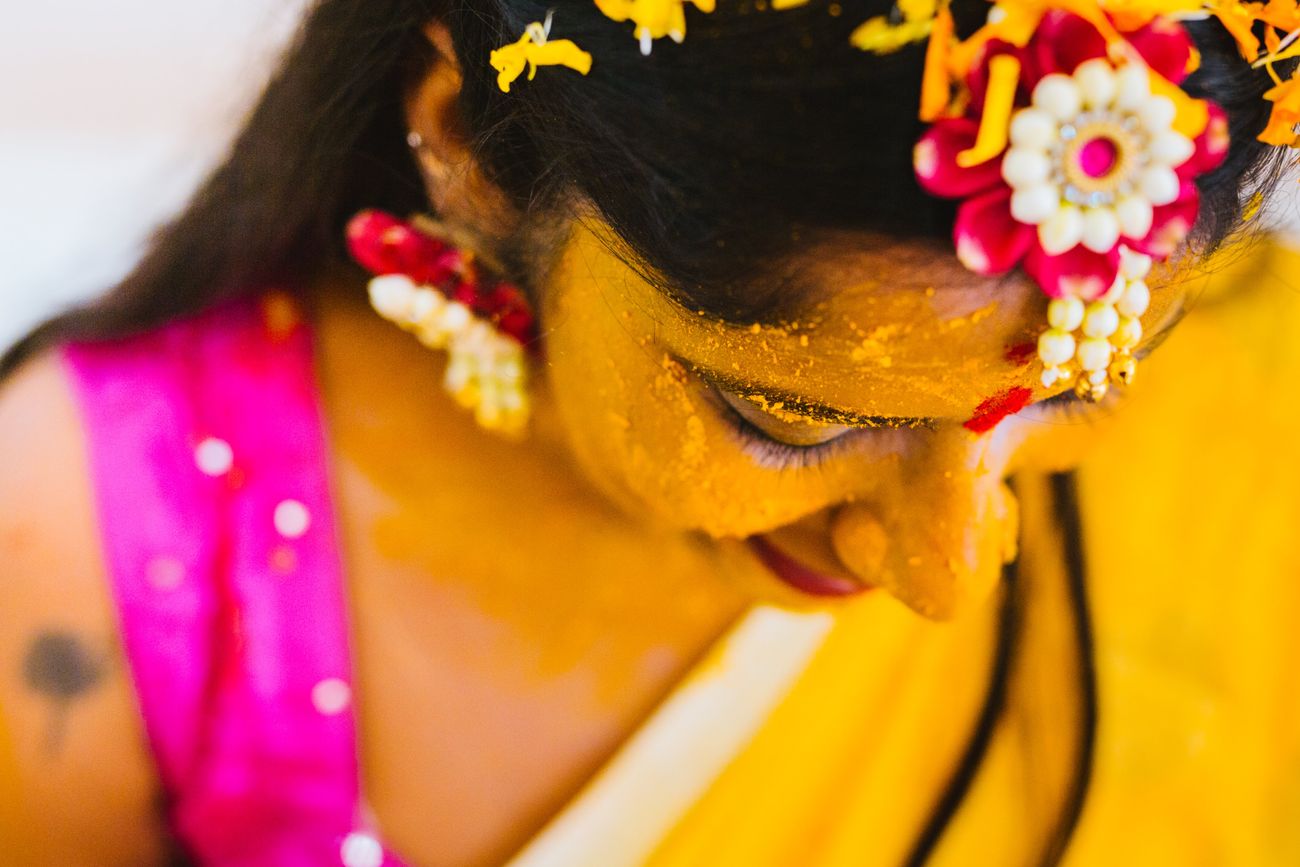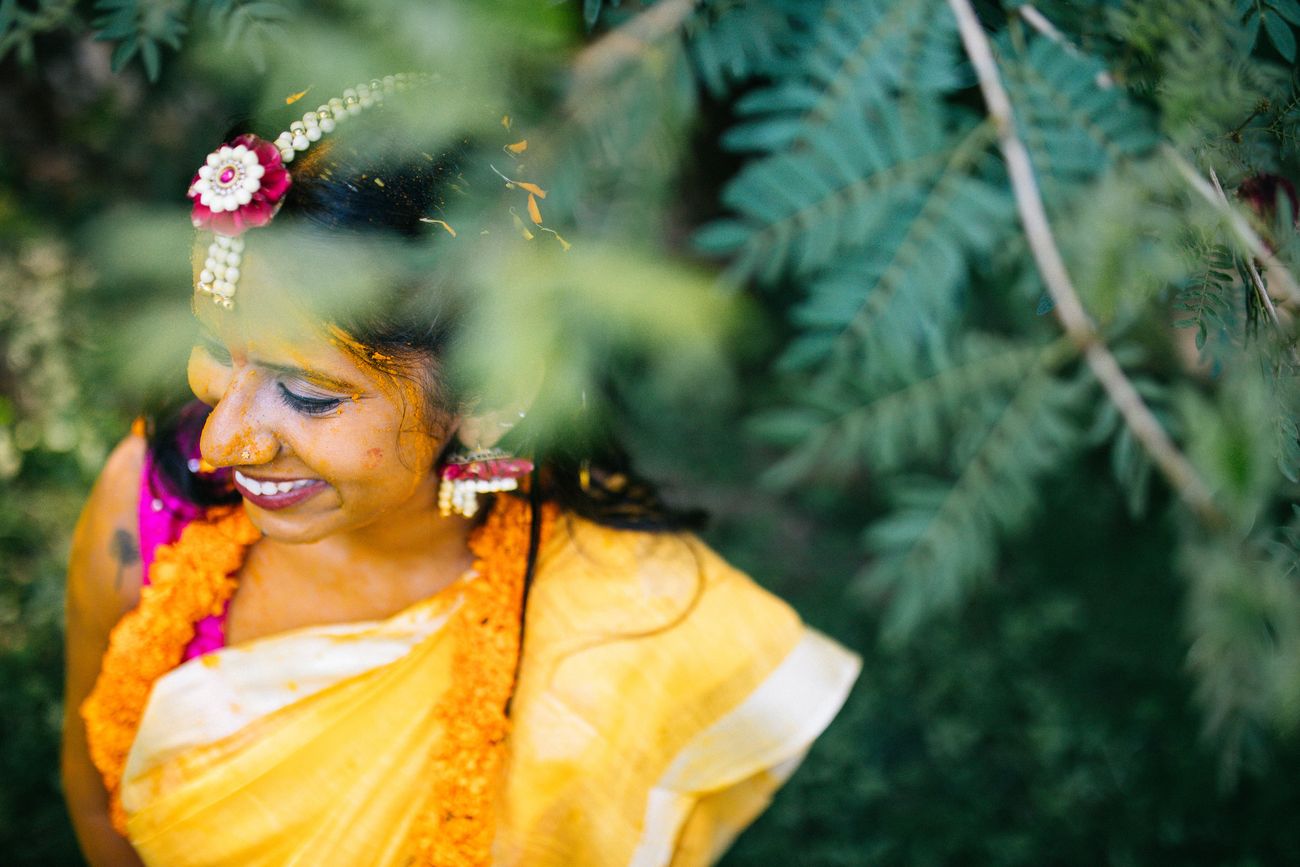 The Mehendi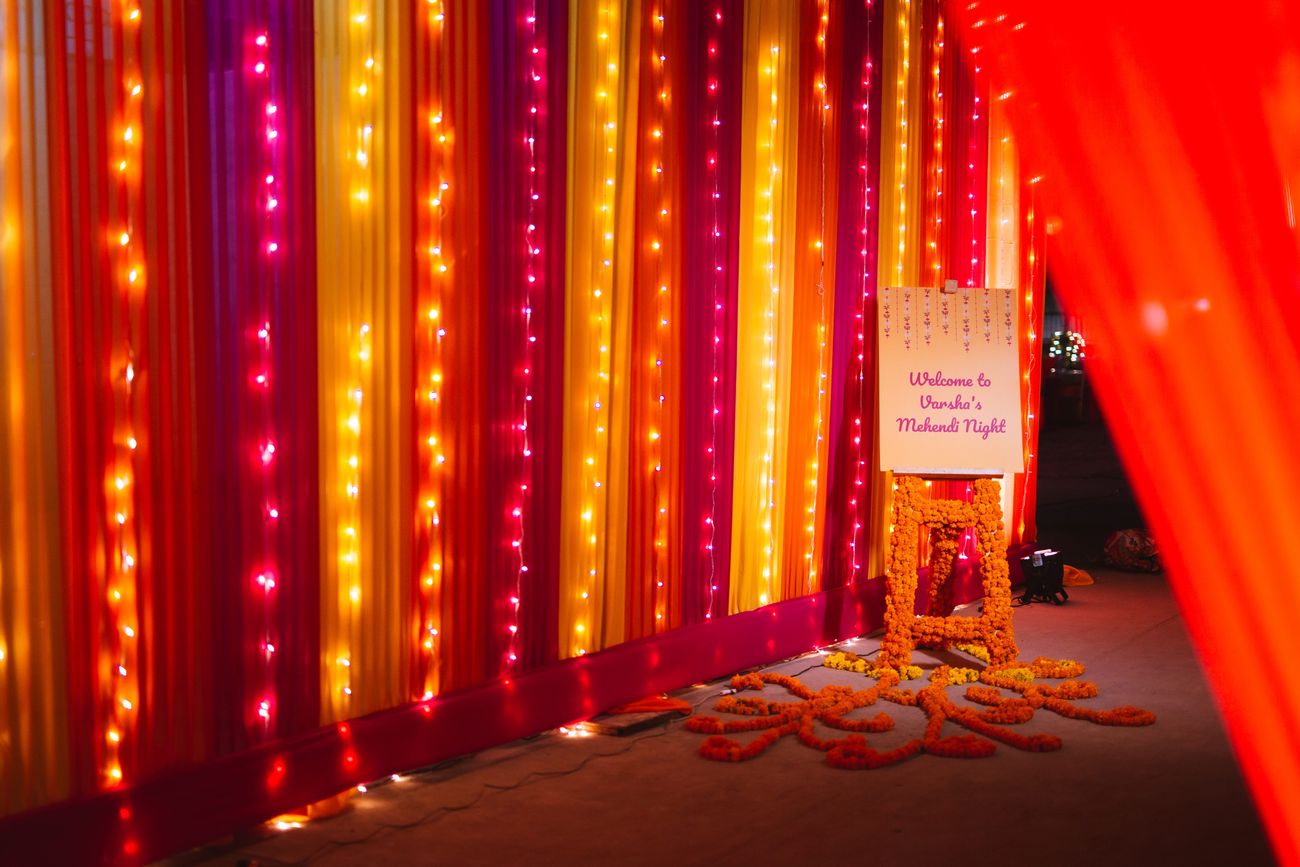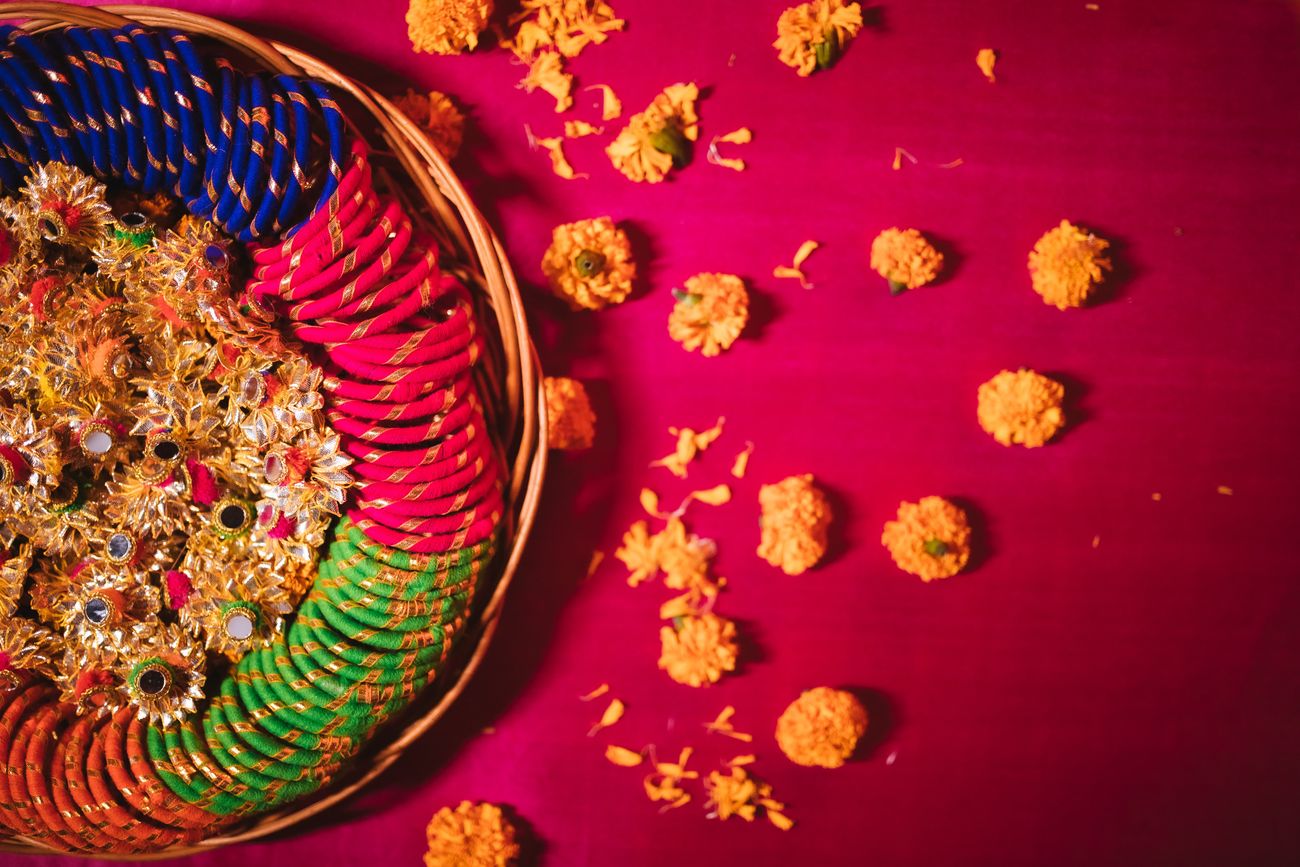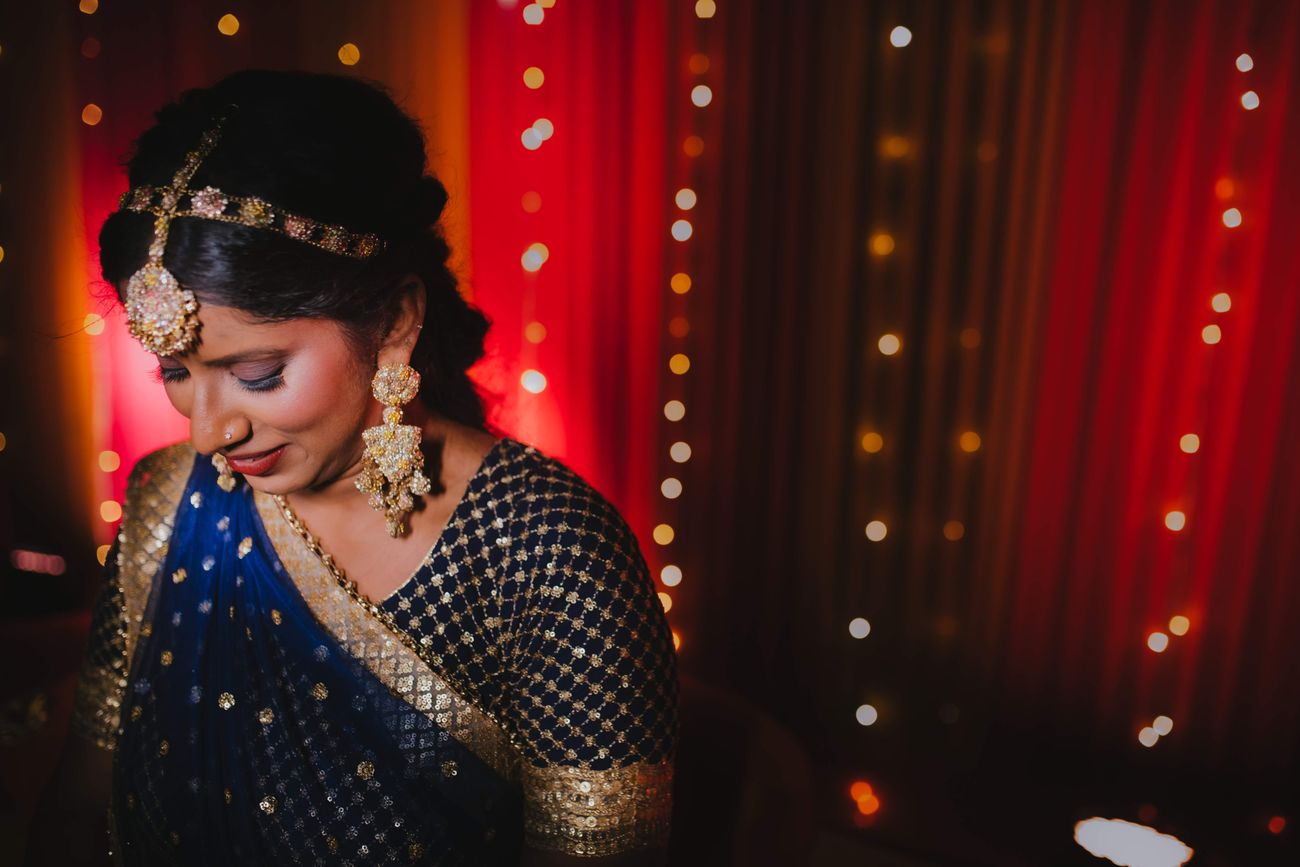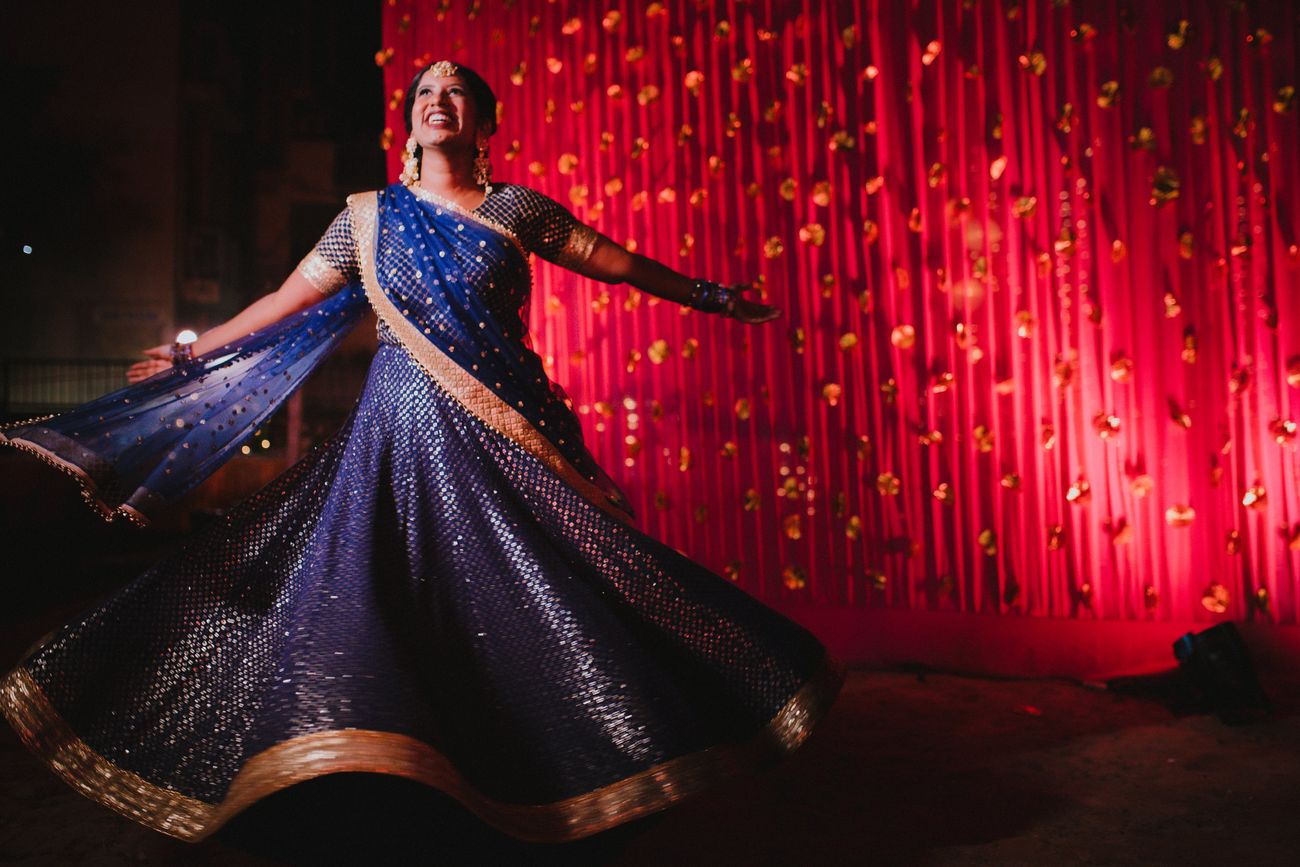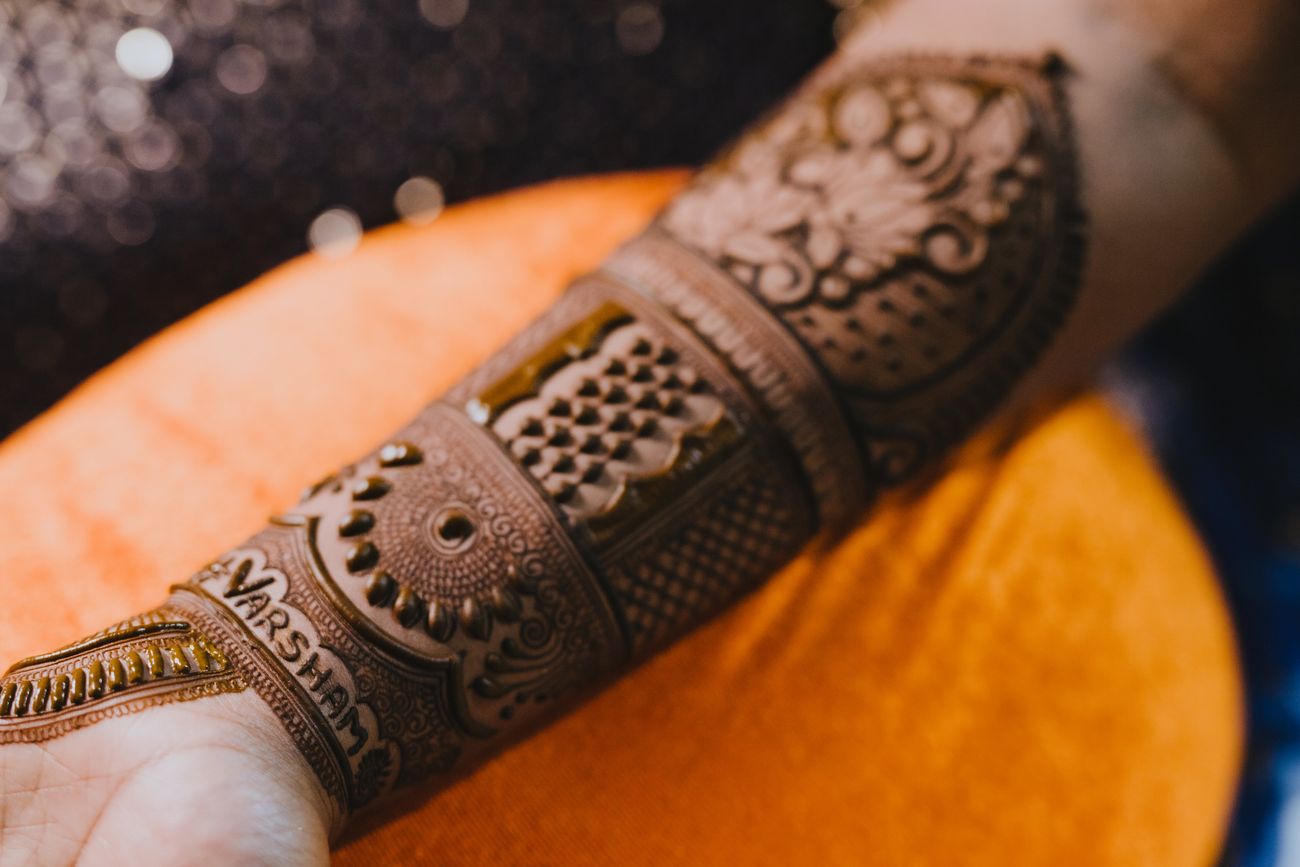 The Wedding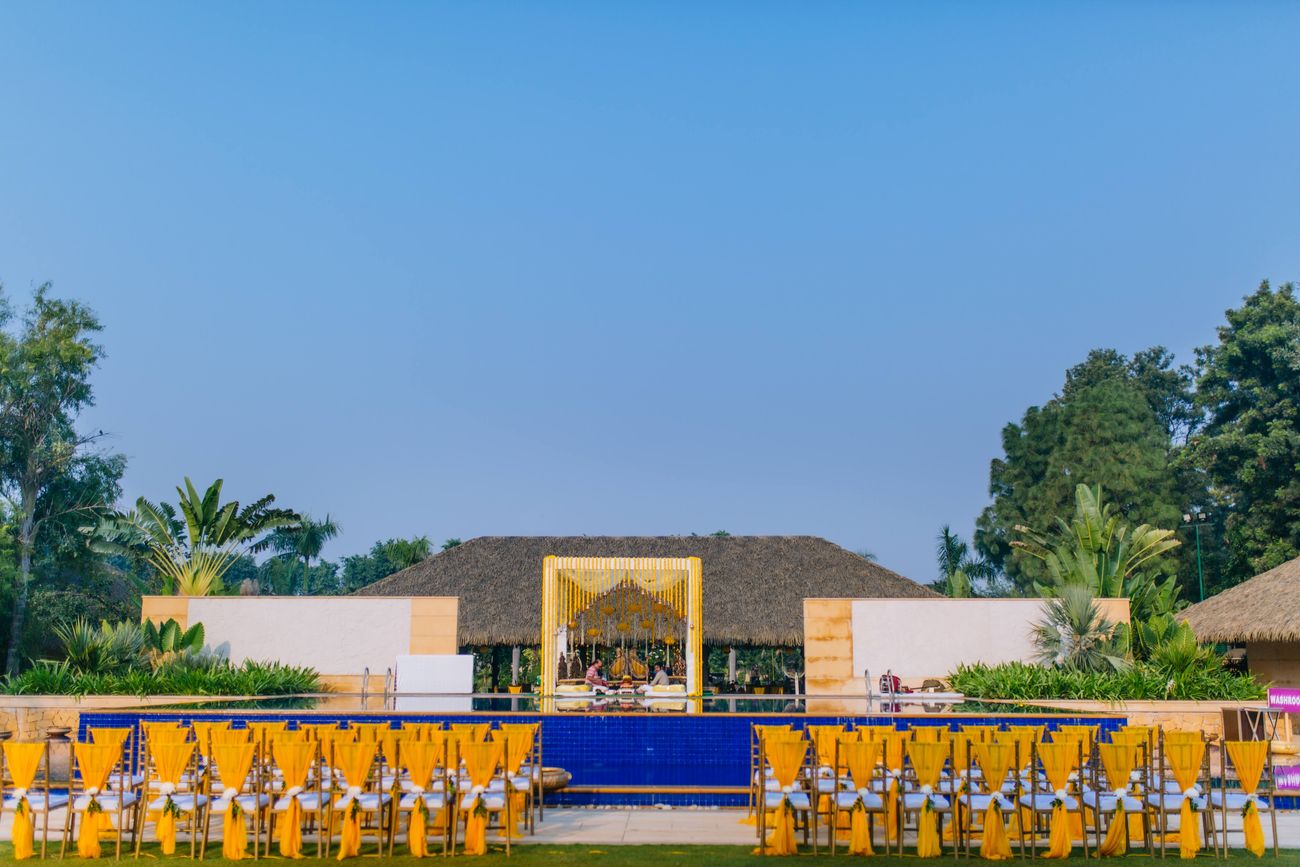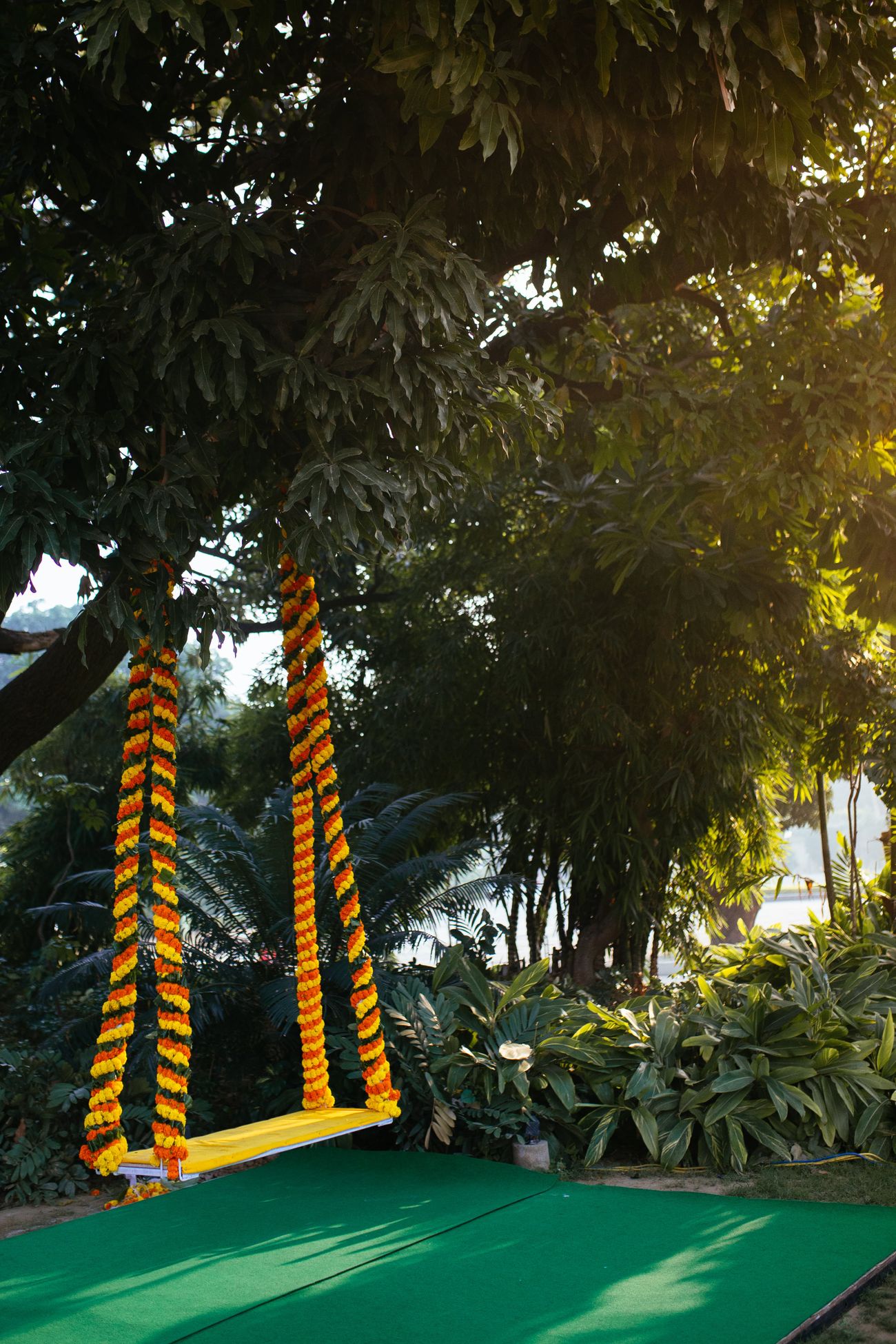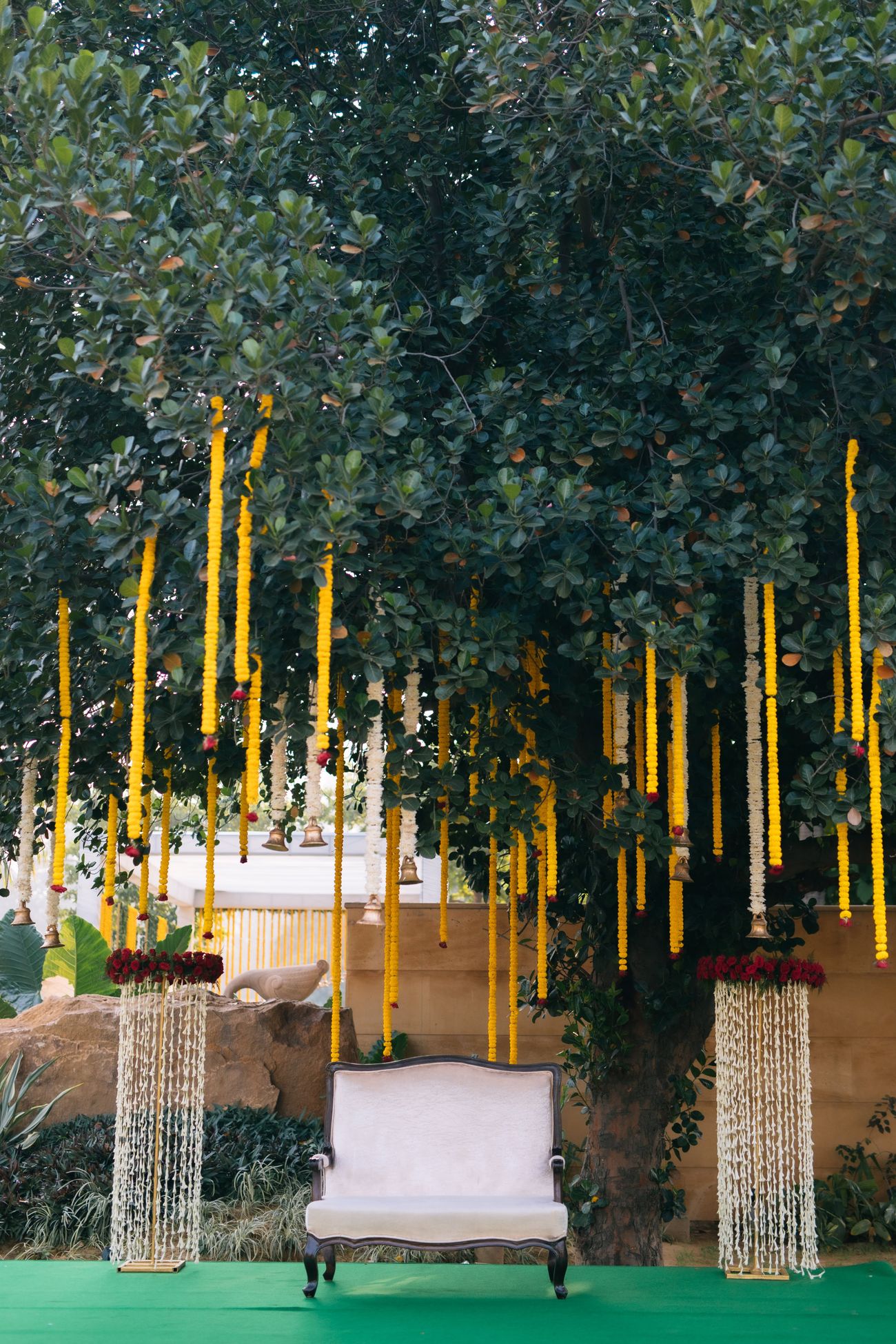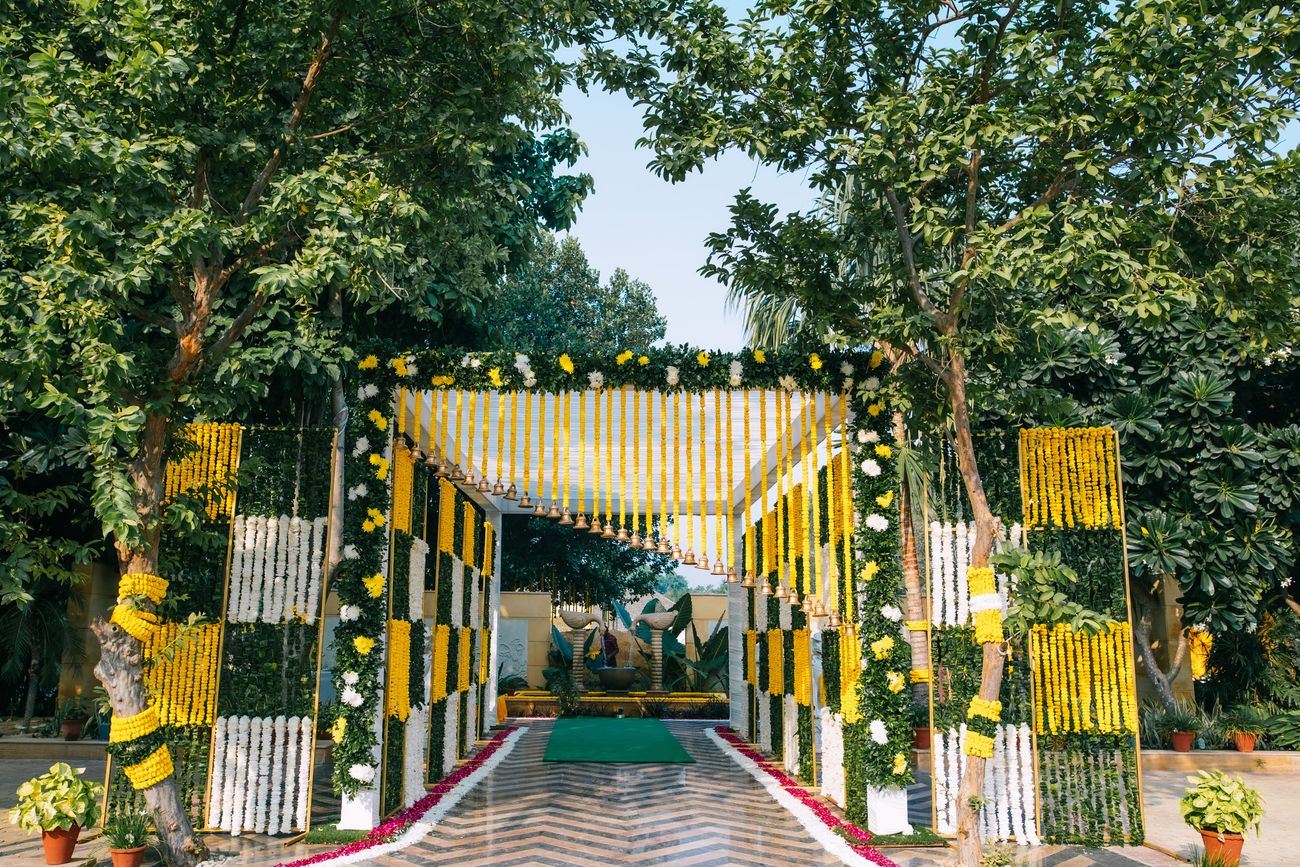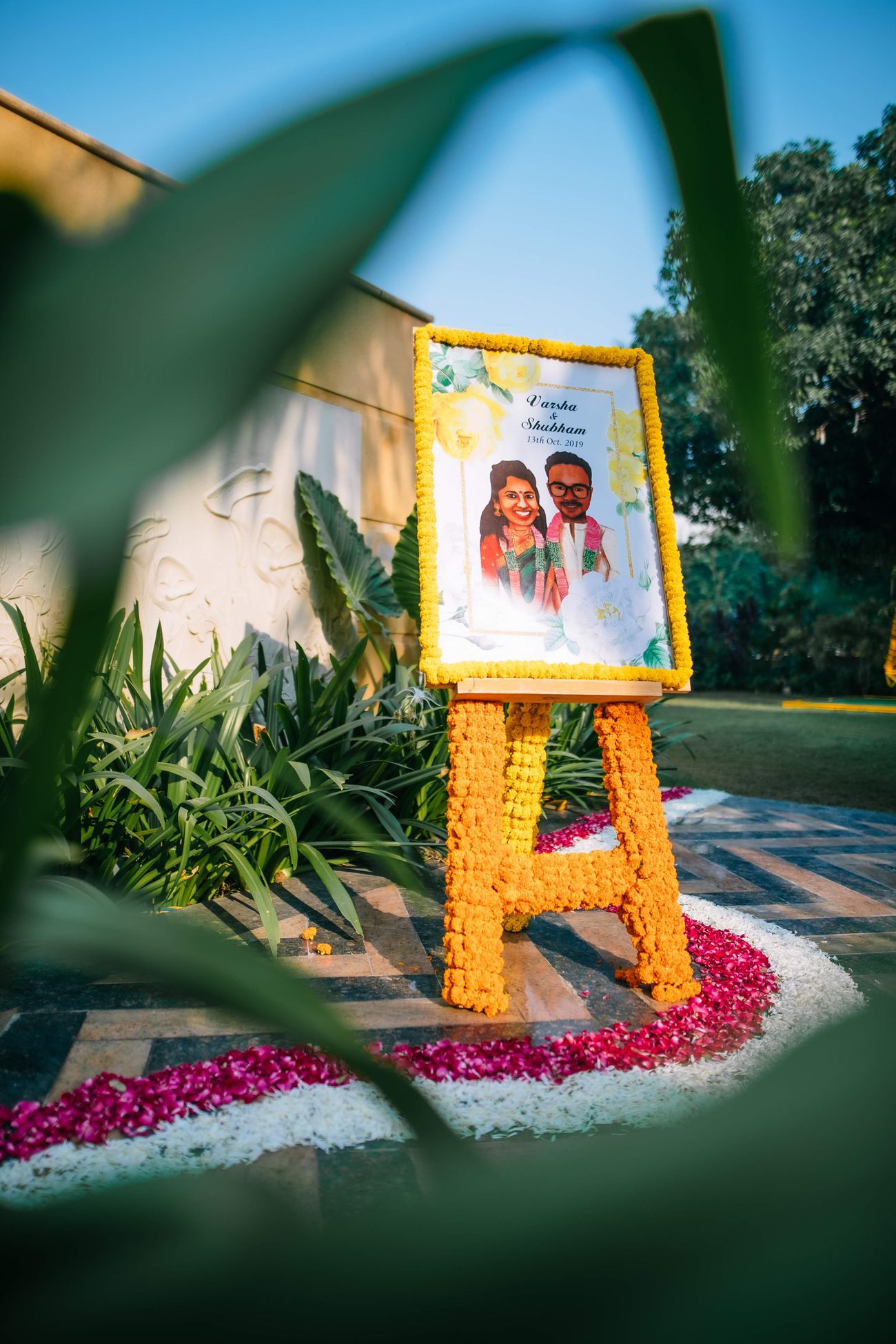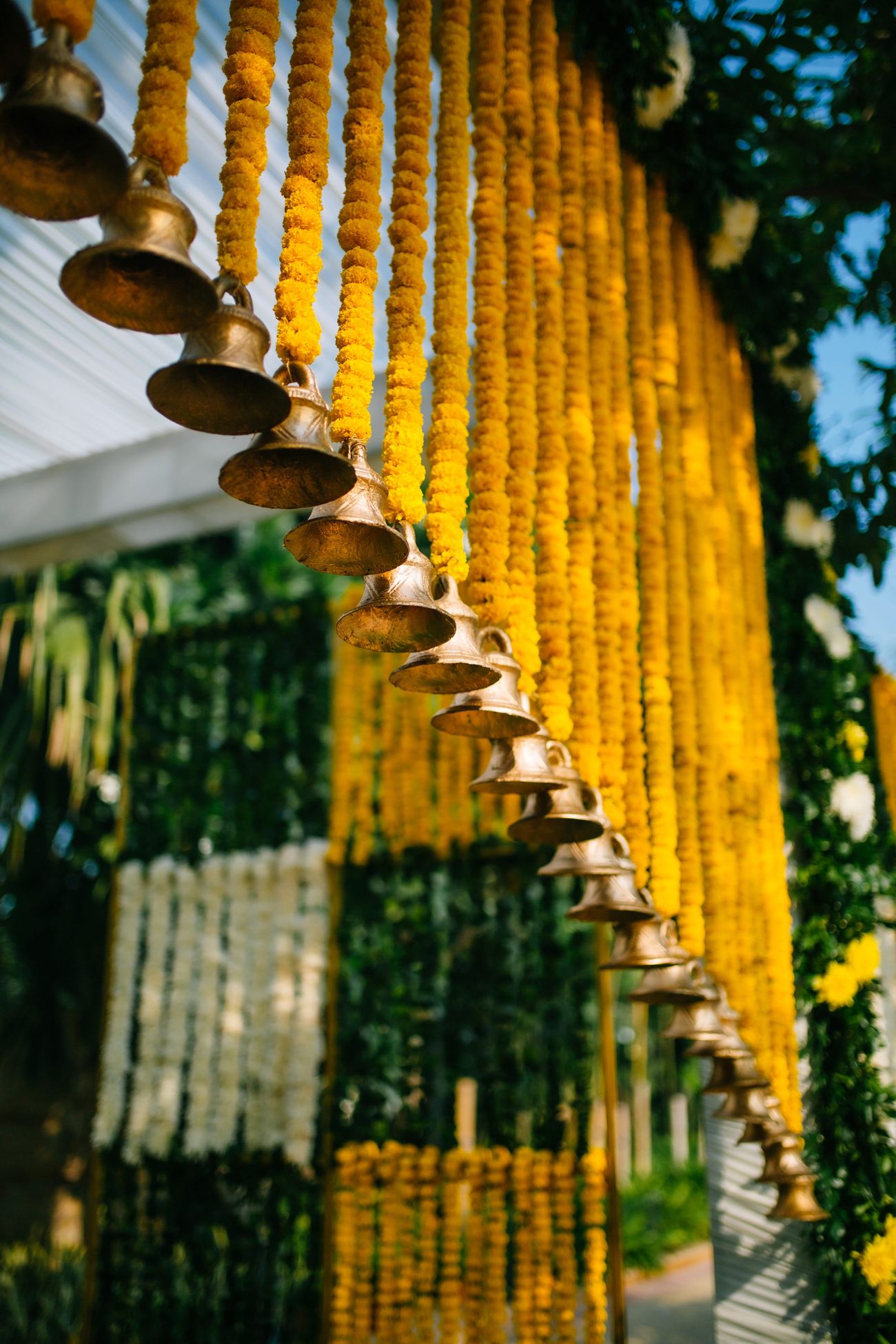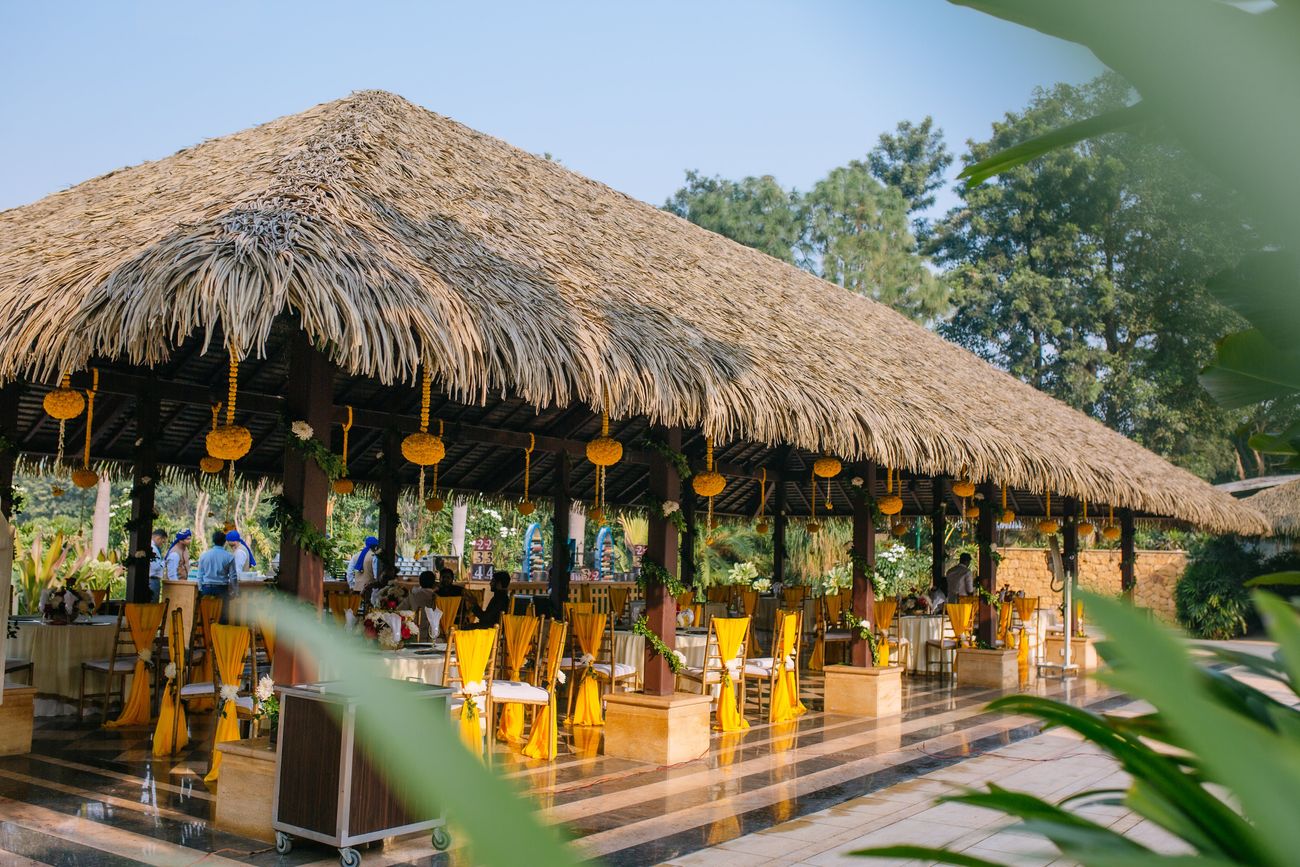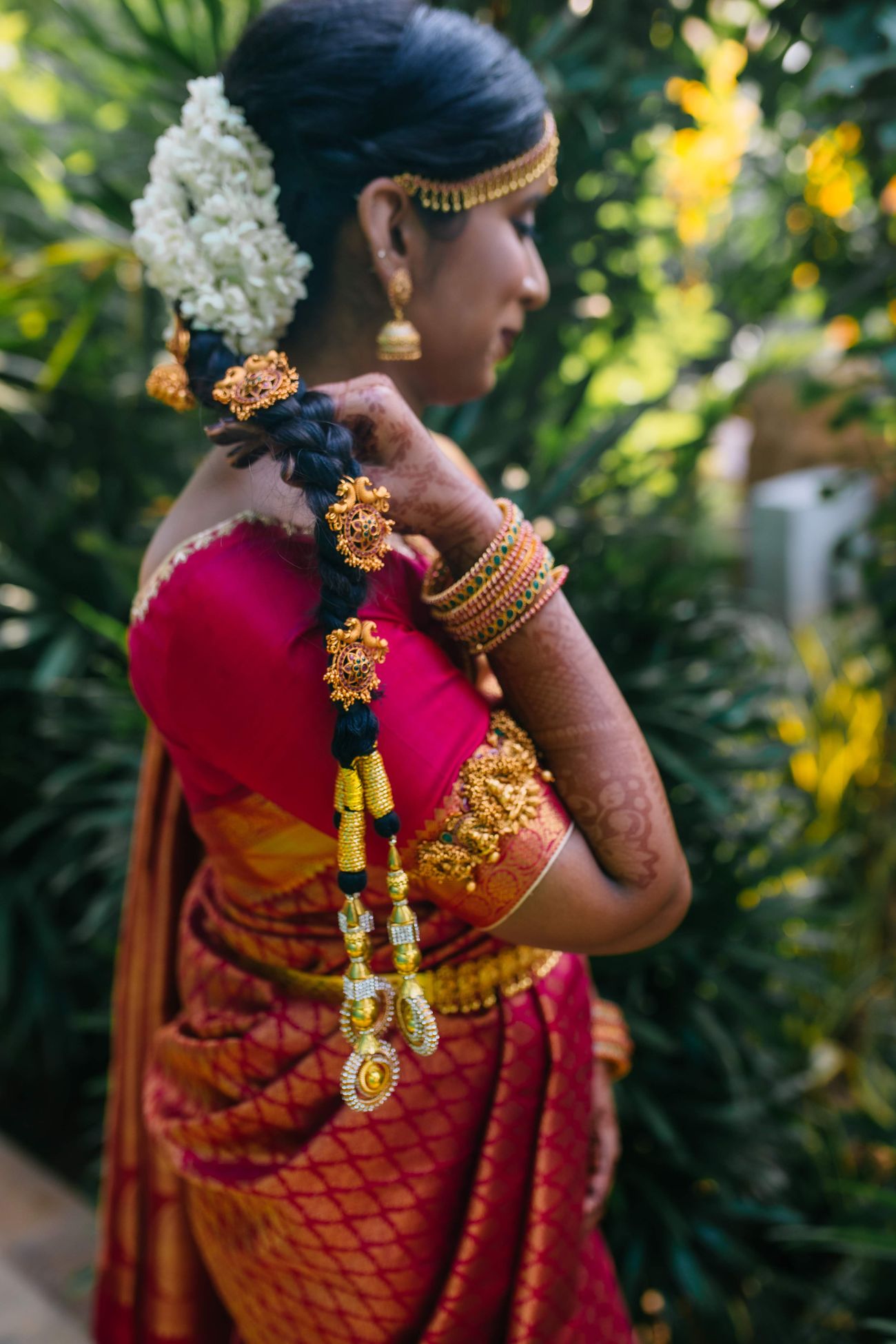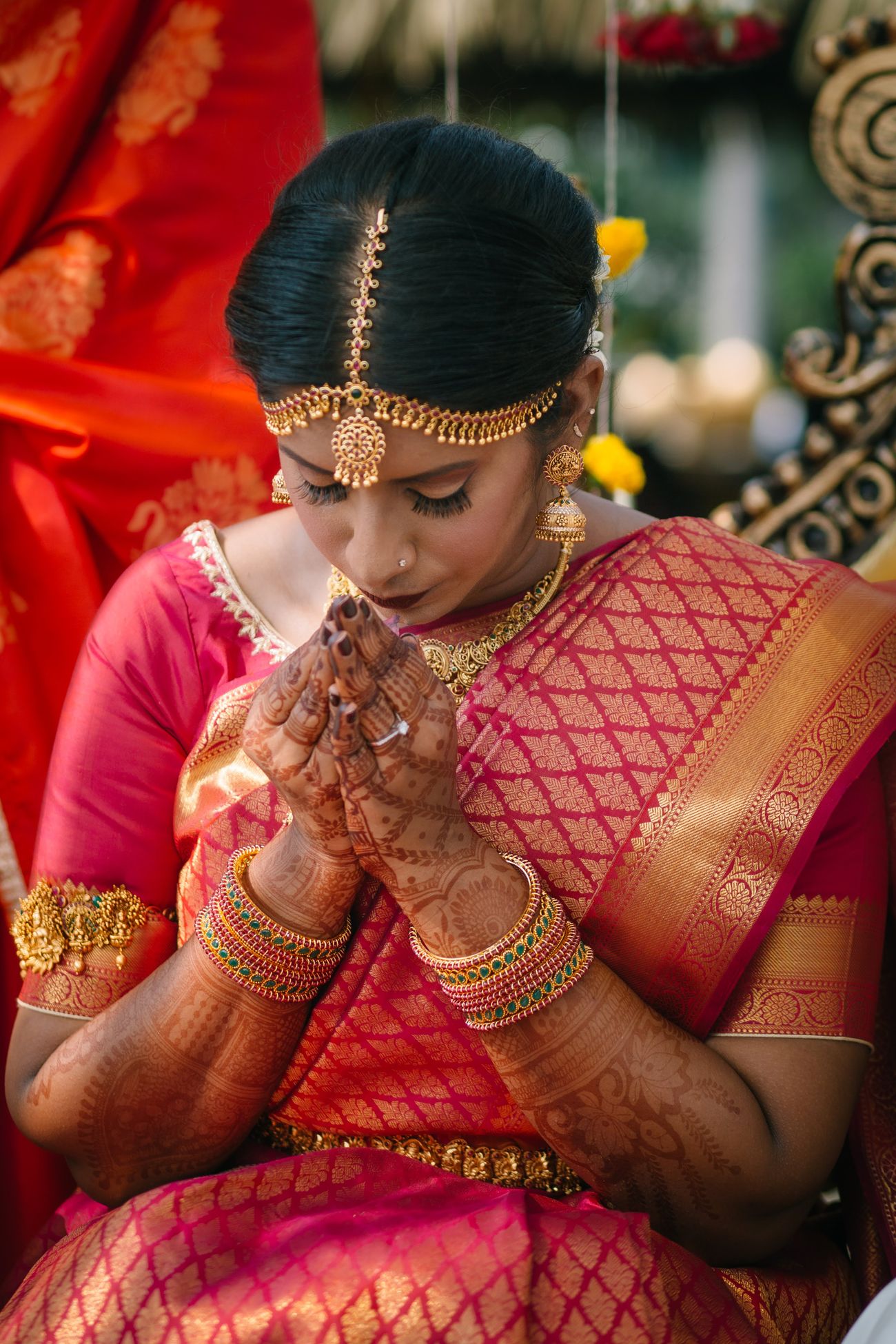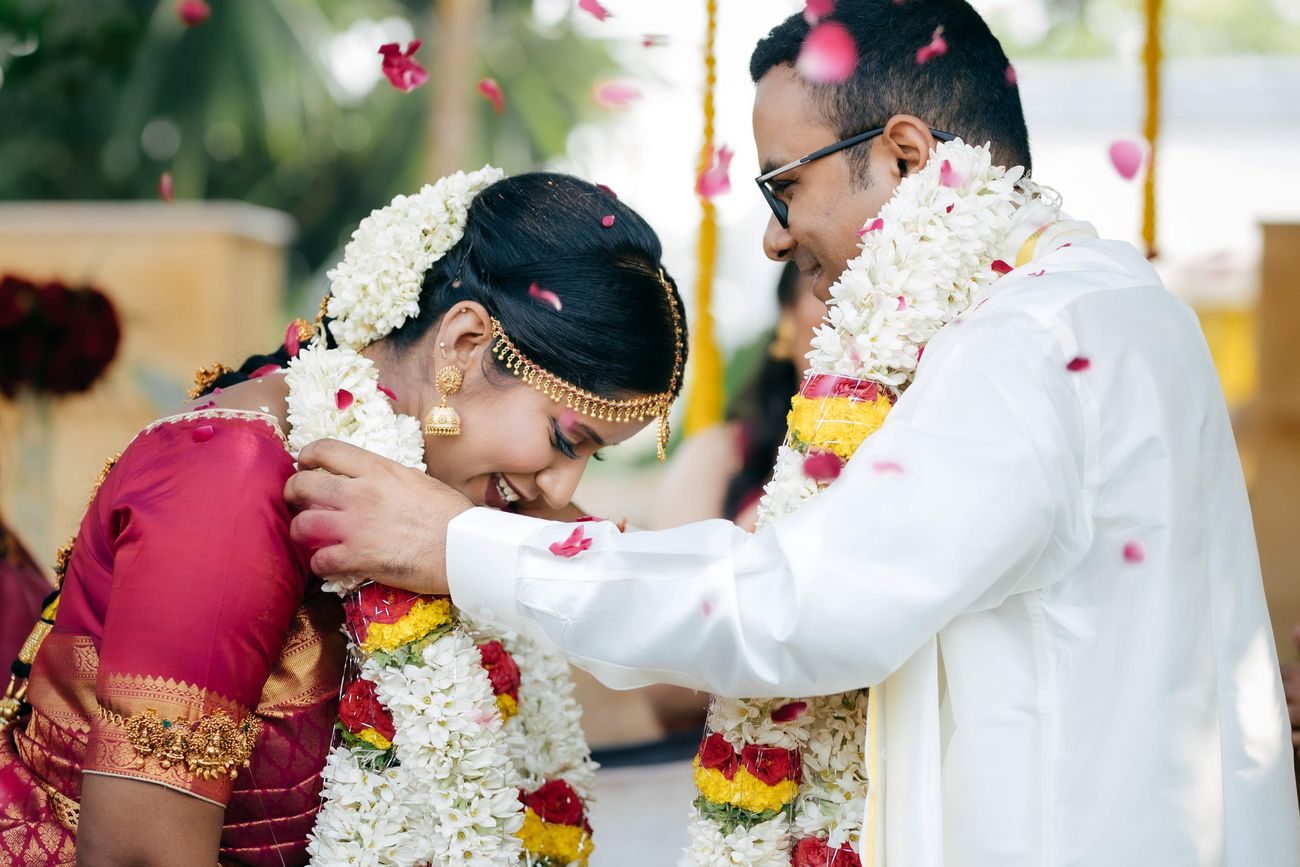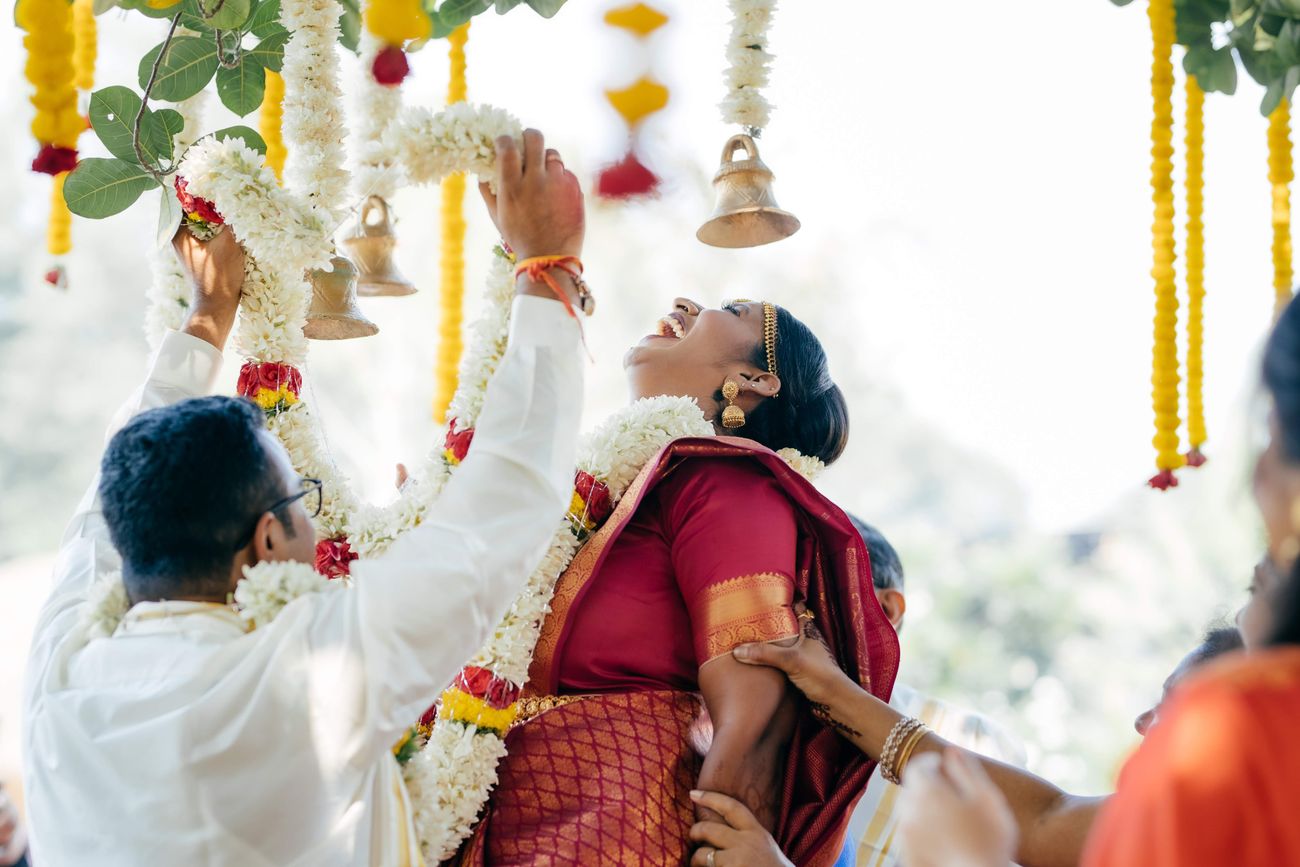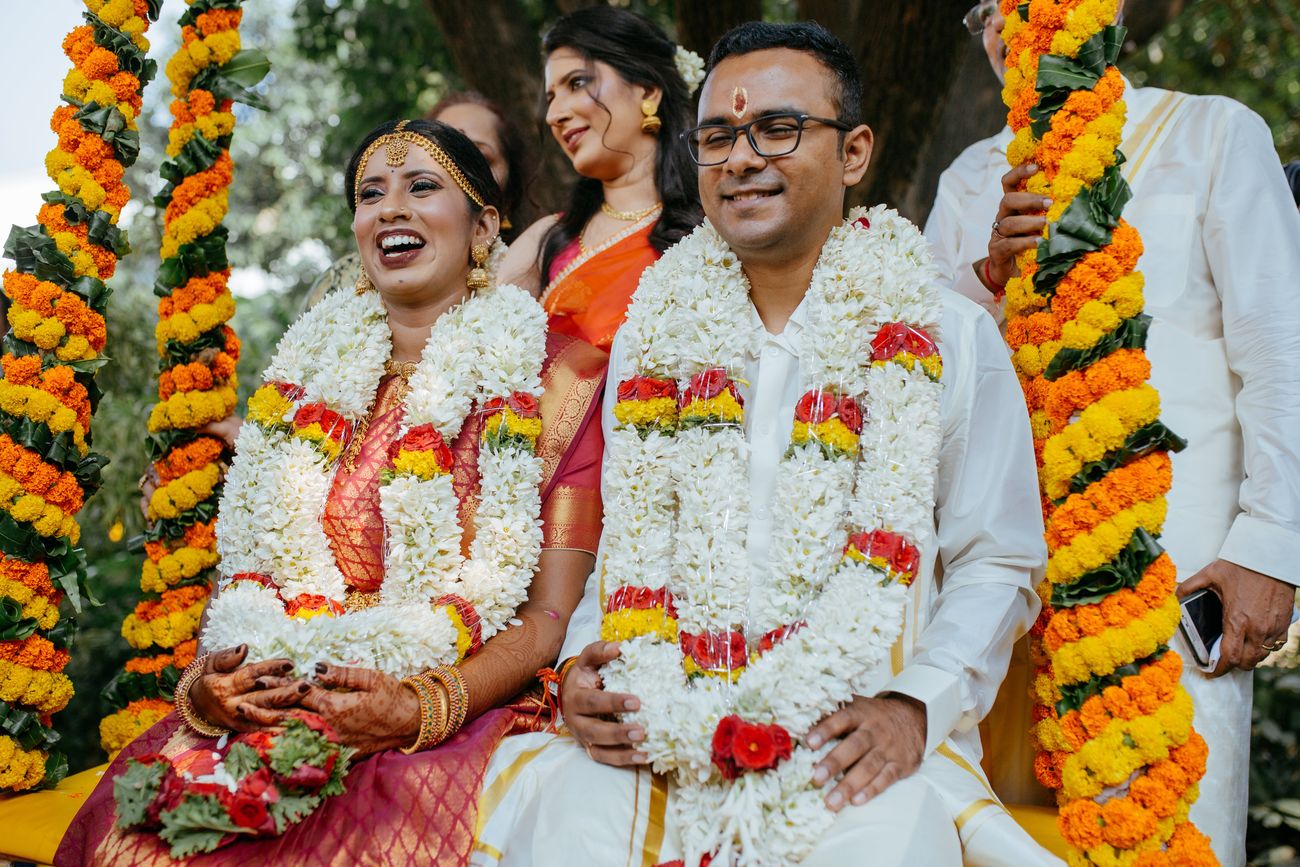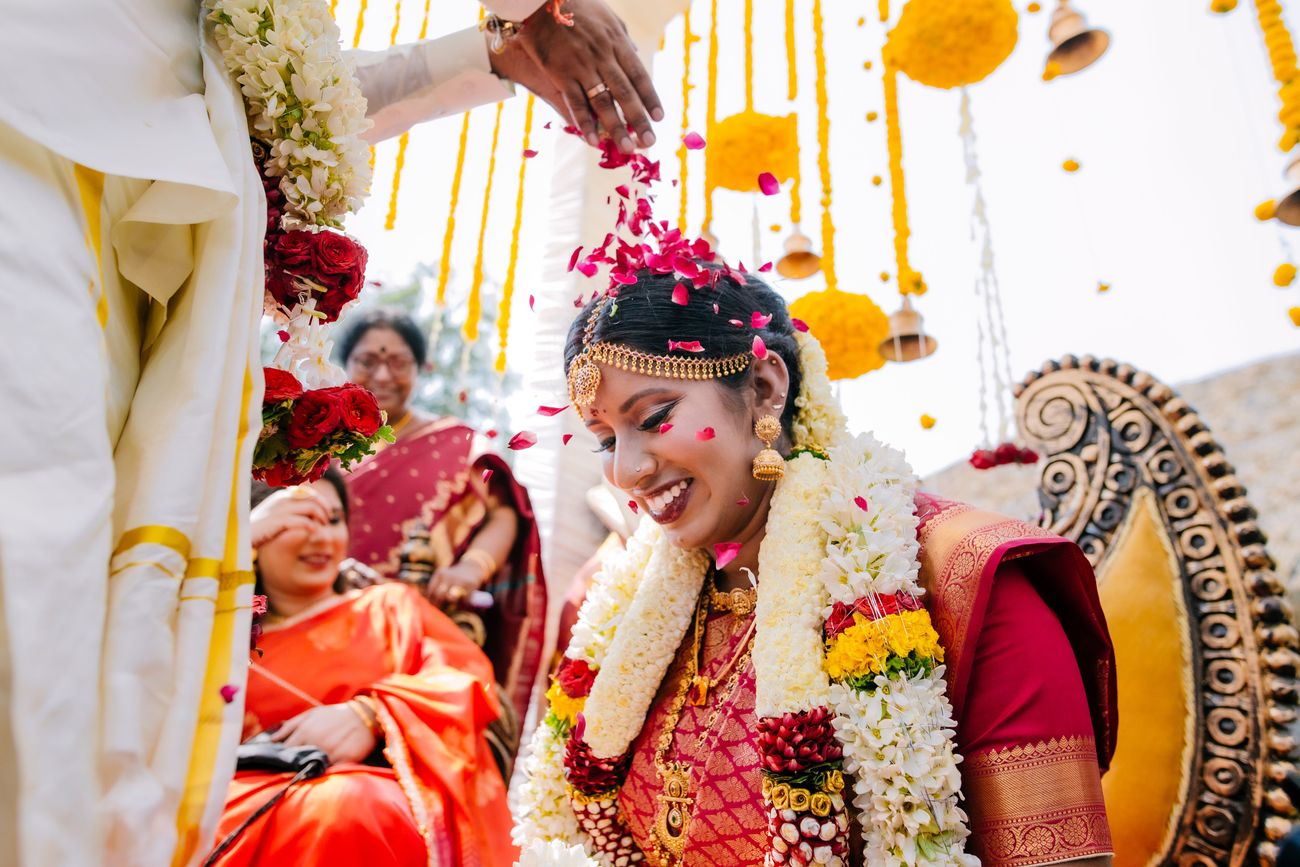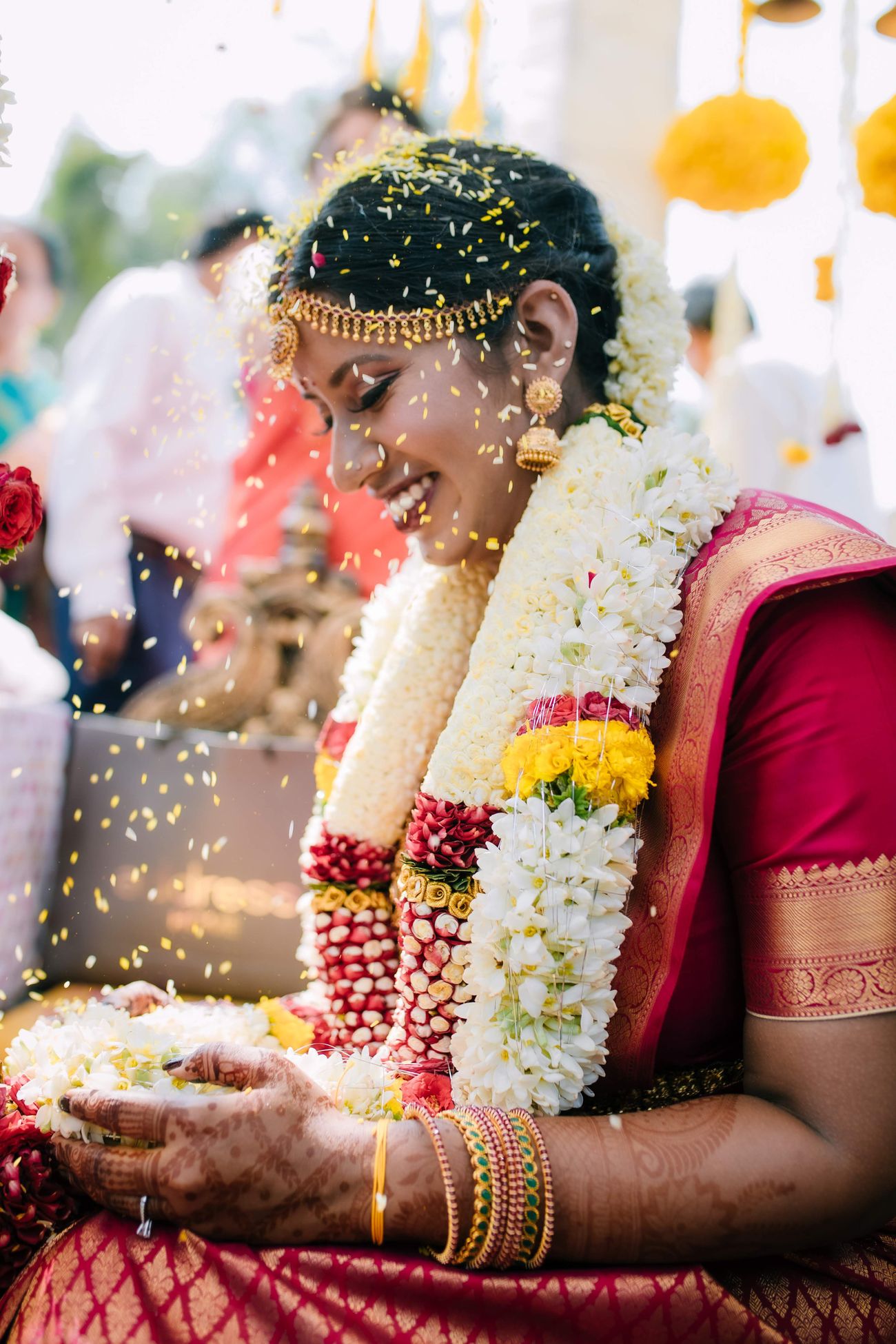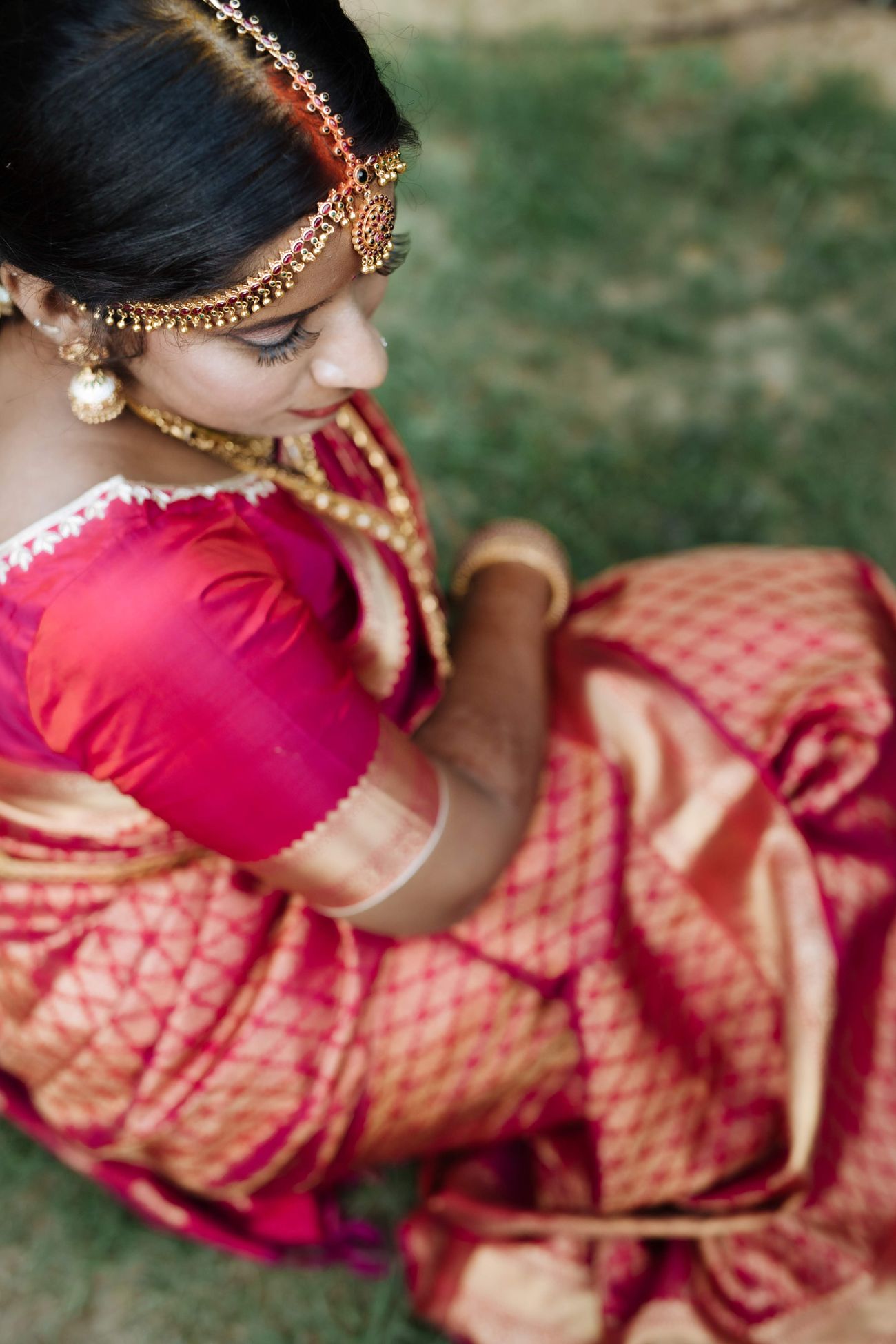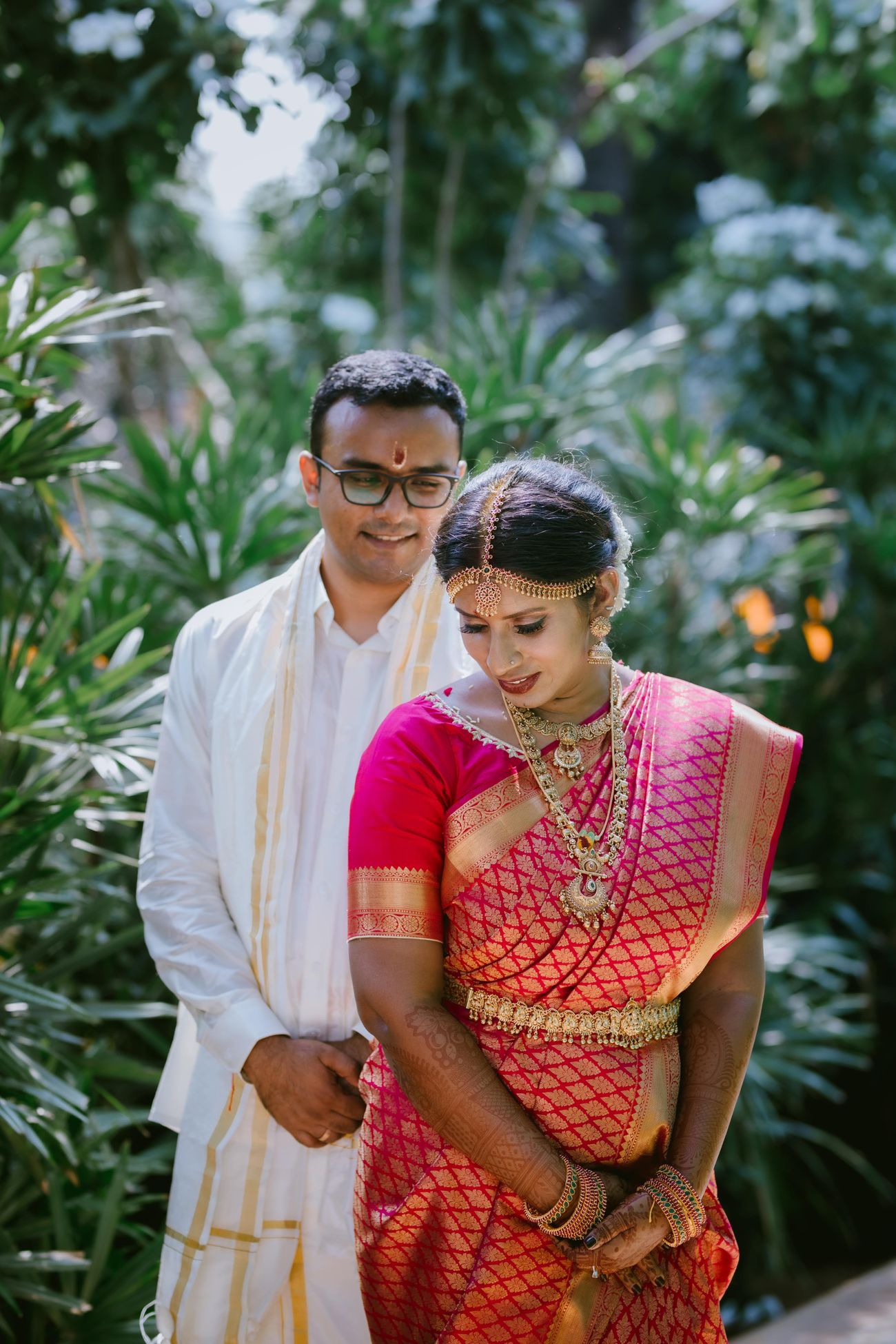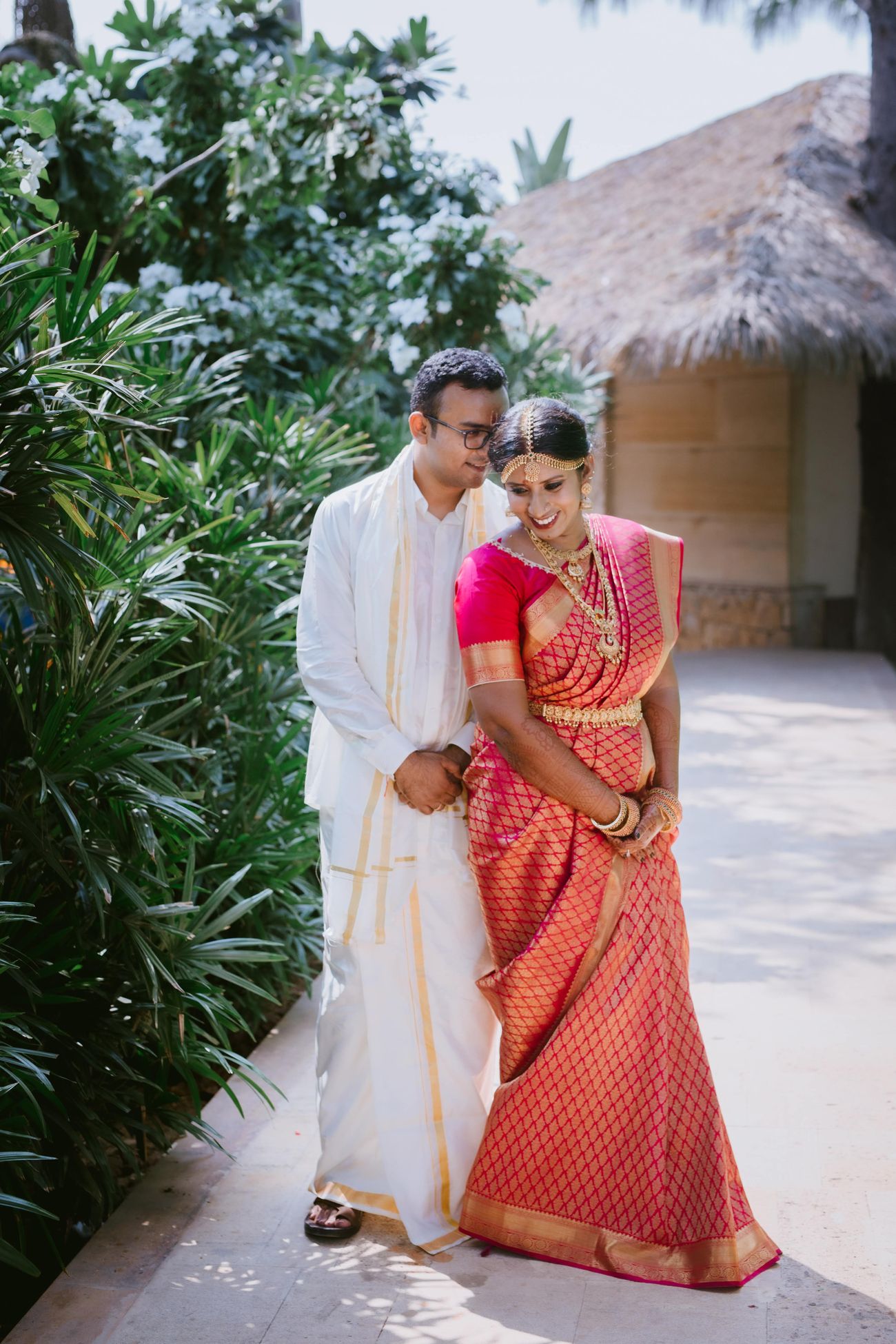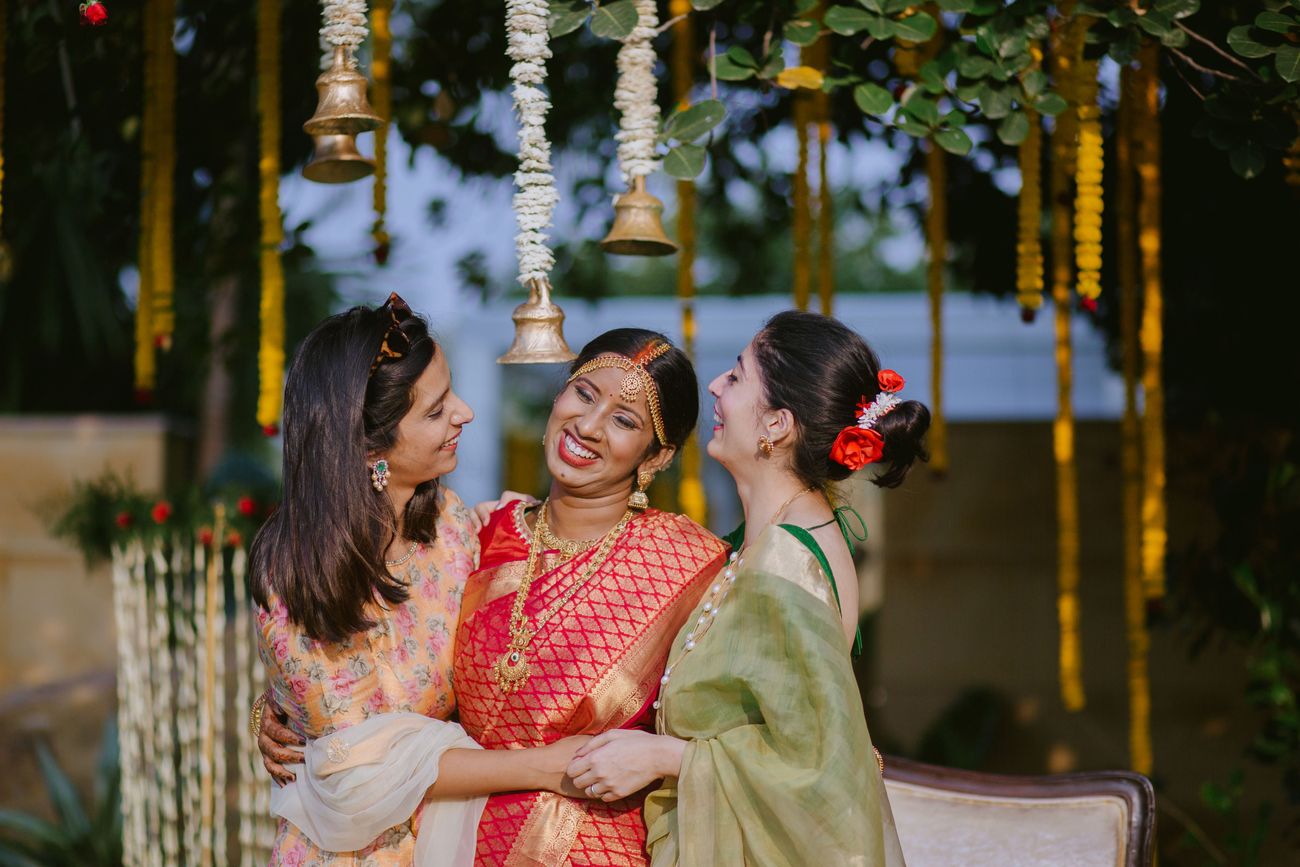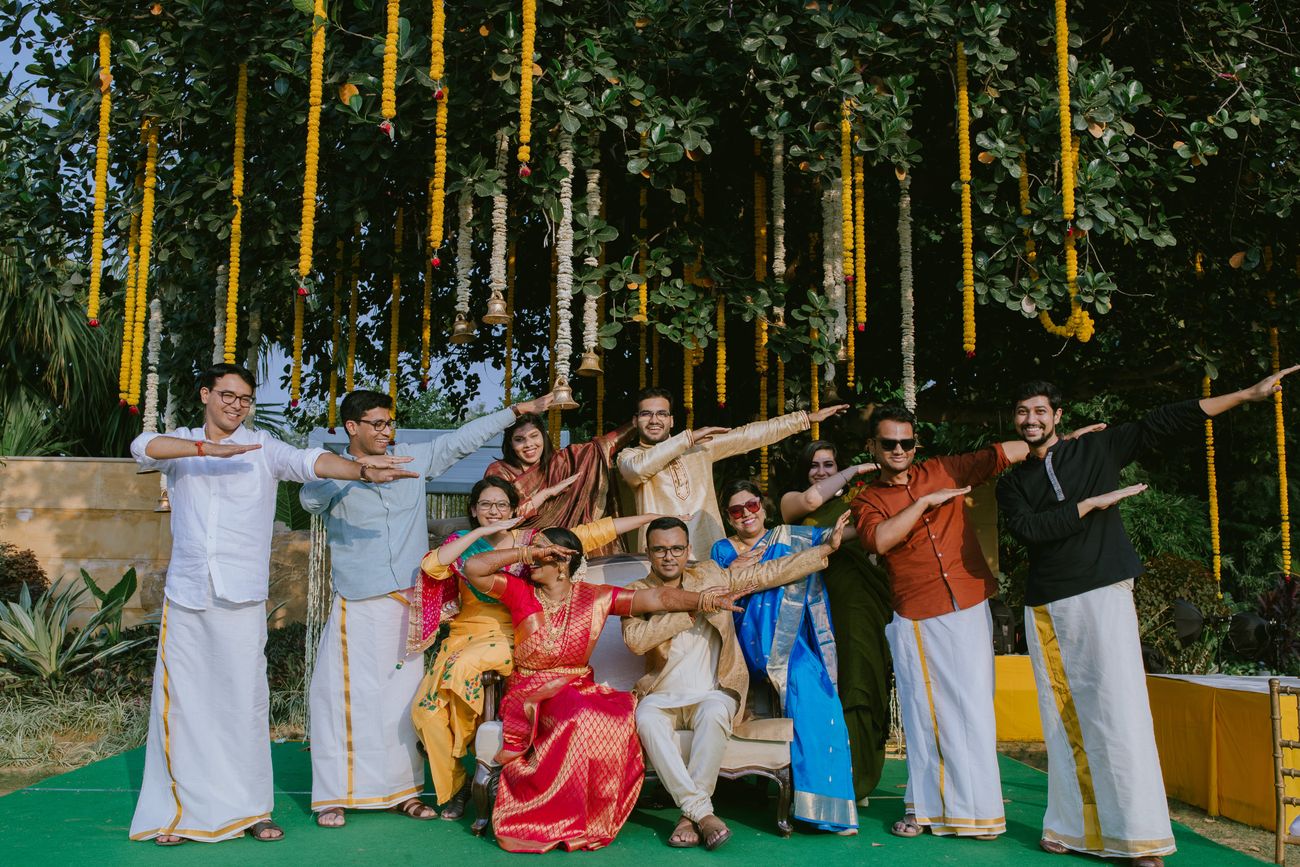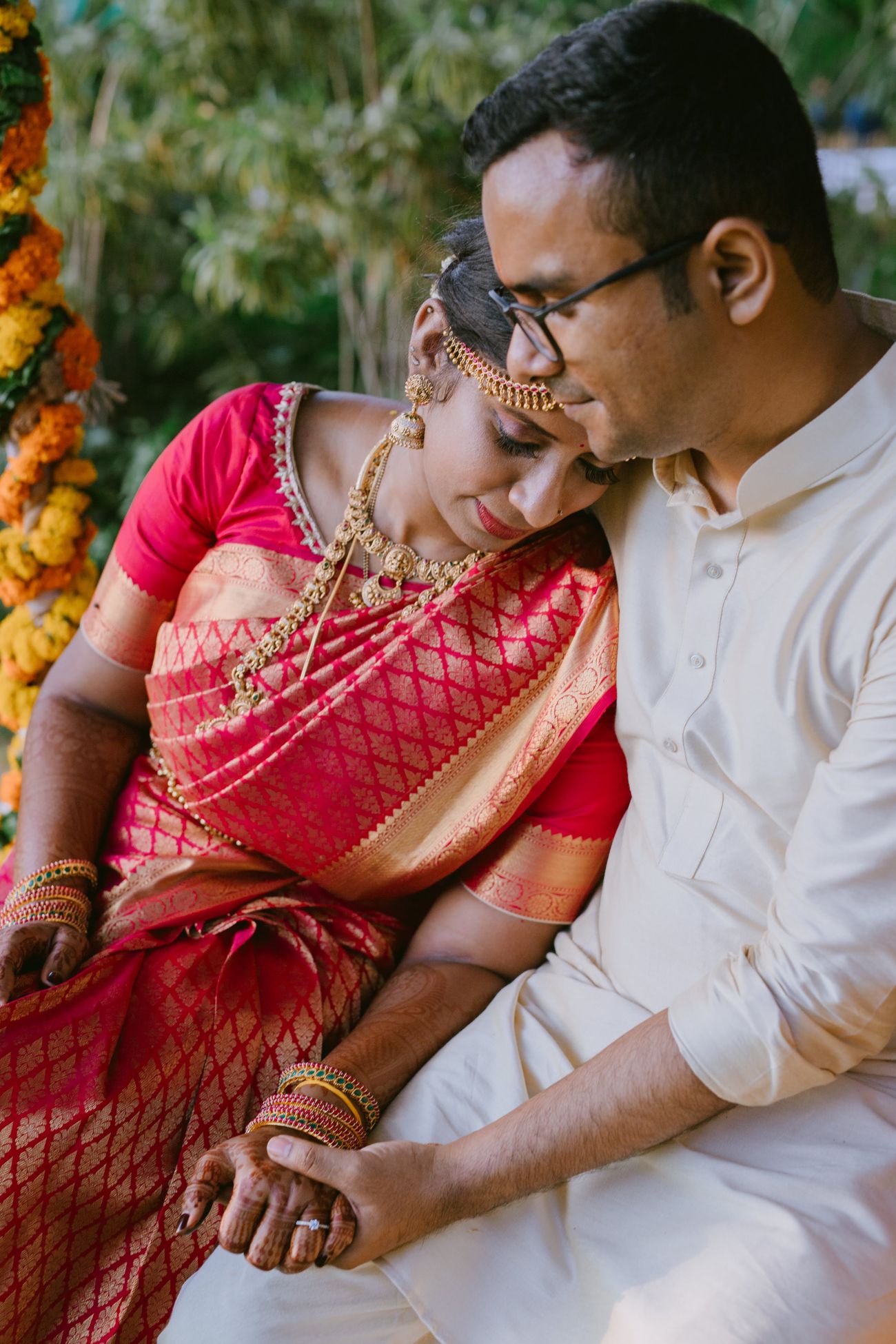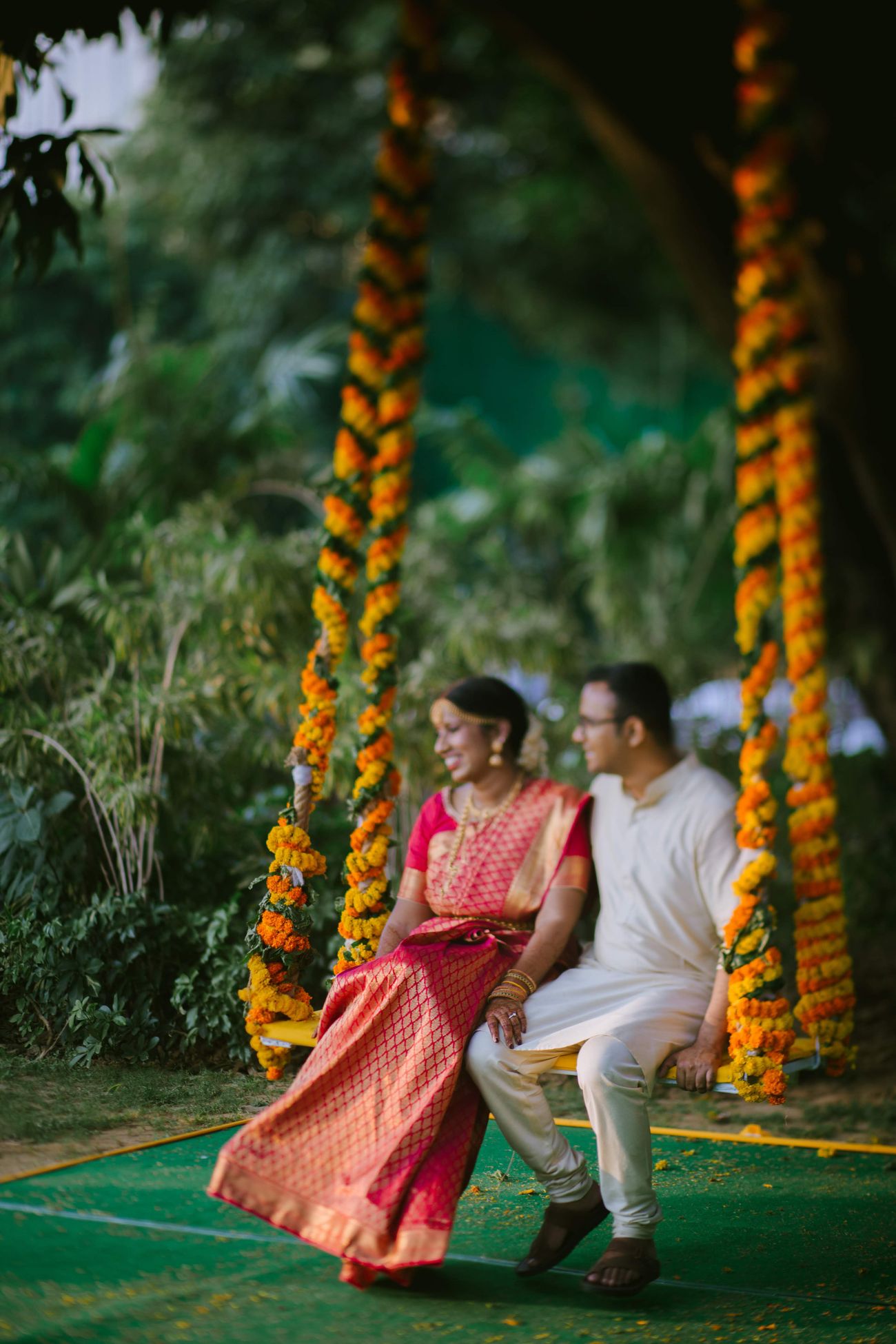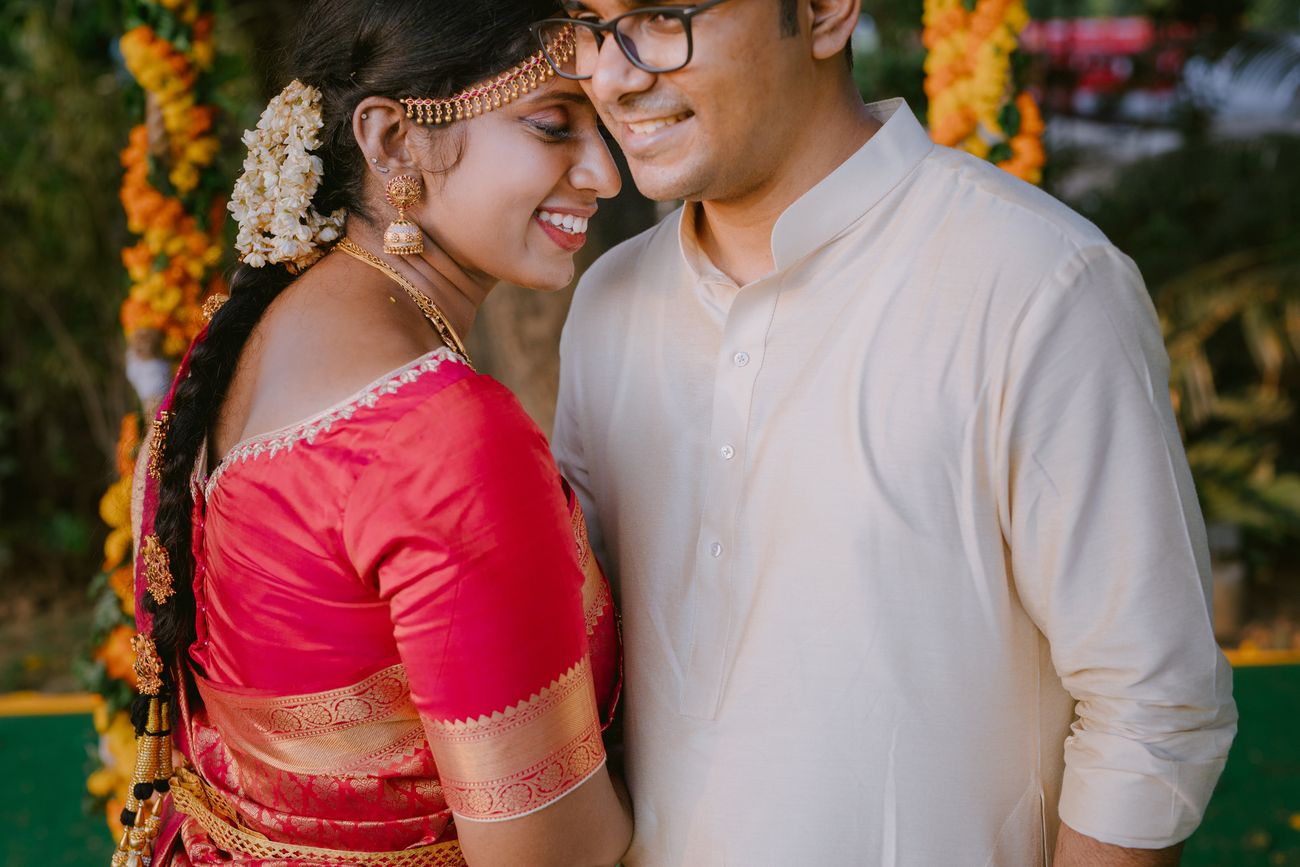 From The Bride
I really wanted a forest sort of a wedding with a water body around, preferably a lake; somewhere down south. But since convenience superseded wish, Aanchal (my wedding planner) helped me find a beautiful mix of both. The wedding was a mix of two cultures, 2 states quite literally. South Indian ceremony followed by UP style wedding.
I was very clear I wanted the decor to be absolutely natural and authentic. I am not one for loud colours or hectic decor. Plus the wedding was a morning affair. The flowers, leaves, linens, decor elements - everything was bright, fresh, vibrant, and absolutely stunning. Especially the mandap set-up right by the pool was breathtaking.
Vendor Reviews
Karan was the main guy we interacted with right from the recce to the booking all the way till the wedding. The venue - Mallu Farms is simply gorgeous, especially the poolside where I got married, it had the right amount of huge trees, gorgeous greens, a glorious pool and a lovely shed for food. The bridal room rather cottage attached to the pool was very helpful and extremely practical. The parking area is massive at the venue. The overall experience was extremely satisfactory and beautiful. The poolside venue in itself is so beautiful, there was very little that had to be done. Karan and his team were on their toes throughout. Food was par excellence. Friends and relatives have not stopped gushing about the food.
MUA Prachi Bhagra is so damn talented and sincere with her work and commitments, I couldn't have asked for anything better. I did not go for a single trial, I didn't need to. From the point I officially booked her, she started giving me regular advice about skincare routines and general health tips. She literally coached me through the run-up to the wedding. She gave me the most natural-looking make-up possible while maintaining my skin tone. She uses the most premium quality products, tells you what is best for you, and she will make you look like a dream.
Aanchal from The Millennial Bridesmaid did a splendid job with my Haldi, Mehendi decor! I wanted lots of lights and pop colours that would work both during the day for Haldi and in the evening for Mehendi. She took care of this all by herself with very little input from me because she understood exactly what vibe I wanted.
Beginnings For You - There was something very personal and beautiful about their work. I am truly blessed that each and every person associated with the wedding gave their 1000% and how! Simran was constantly on her feet with her team. Constantly looking for creative ways to click things while covering the traditional aspects as well. A lot of what she made my husband and me do unravel itself once she shared the photos :) but the entire experience was so heartwarming. She was very sincere and committed to her work.
Vendors: Venues: Wedding - Mallu Farms, Chattarpur, Haldi, Mehendi - Community Centre, Vasant Kunj, Engagement - India Habitat Centre ; Makeup Artist: Makeup Artist Prachi Bhagra ; Photographer: Beginnings For You ; Decor: Wedding - The Wedding Dreams, Haldi, Mehendi - The Millennial Bridesmaid , Engagement - Yuna Weddings (IHC) ; Bridal Outfit: Wedding - RmKV Silks, Chennai, Mehendi - Manvi Kapoor, Engagement - Prevasu Couture ; Mehendi Artist - Mehendi by Arpit ; Groom Wear: Wedding - RmKV Silks (For South), Rashi Silks, Dressage Inc (For UP), Haldi, Mehendi - Fab India , Engagement - Raymond; Wedding Invites: Anwesh Sahoo, Ethnic Invites