A Delhi Girl's Guide to Chic Trousseau Shopping!
BY Sakshi | 04 Mar, 2017 | 3360 views | 6 min read
Who better than a recent bride to give us a guide on trousseau shopping in the city. Specially when she happens to be a super awesome blogger at The Right Shade of Red. Urvashi gave us the scoop on where she shopped for her trousseau and here goes...
---
Having been married for three months now, I can vouch for the fact that shopping for your wedding and your trousseau is no easy game, especially in a big city like Delhi. With various options available all over town, it becomes quite tedious to spend all your available time looking for good clothes and some other post wedding essentials. In my case, I had eight months to shop for my trousseau and despite working as a freelancer, I was quite sure that I needed more time. From suits to saris, sweaters to dresses, my mum, like most, insisted that I stock up on new pieces. After much deliberation on how to go about it, I decided to use my magnificent organizational skills to narrow down the task at hand.
My first step was to organize my trousseau into categories of things that I needed – Indian clothes (suits and saris), western wear for regular days, makeup, shoes, lingerie and bags.
My next step was to visit websites such as WedMeGood, Perniaspopupshop and Carmaonline to figure out the latest trends and prices in the market for all the Indian clothes that I wanted to buy. This definitely helped me narrow down my choices in designers.
Indian Clothes
Although I bought clothes for my functions from the various designers that I'd selected off of the websites, I felt it easier and more cost effective to purchase suit pieces from stores and get them stitched according to the latest trends. The stores that I relied on them for:
Shahpur Jatt is definitely one of my favourite destinations to shop for Indian wear. With designers lining every corner of the market, there is no dearth of clothes here. I personally love Bhumika Grover★ 4.1 store here and I picked up a beautiful sharara suit from there for one of my functions.
Wmg addition: You can also check out - Gazal Gupta for Pant Sarees, Salt & Spring for light lehengas, One Pretty lady for anarkalis, Agunj for sangeet lehengas. Madsam Tinzin for gorgeous contemporary Indianwear and Kyra for brightly colored pieces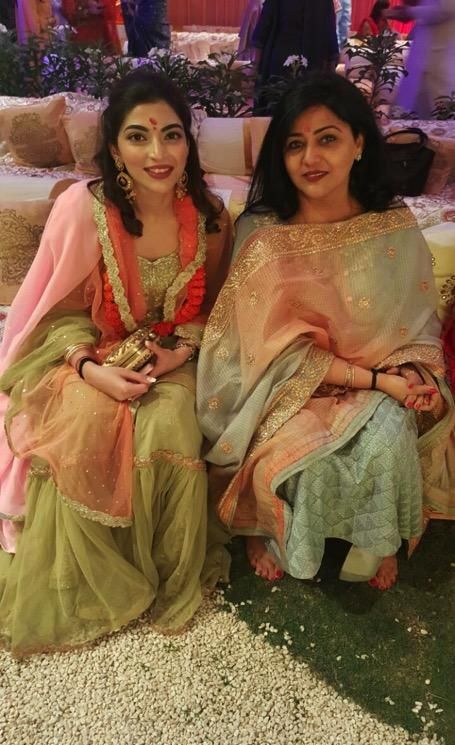 I did want some readymade suits to wear to low -key functionss and dinner and I found Anita Dongre Pret Store to be the perfect place for that. I do recommend it for some really pretty pieces with Rajasthani influence and they are not super expensive either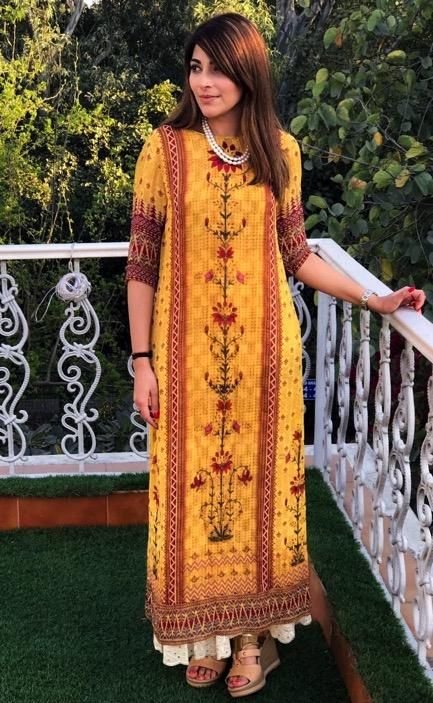 Also, I bought my wedding lehenga also from the Anita Dongre★ 4.9 store in DLF Emporio Mall. I was quite keen on a red lehenga from her store owing to my Rajasthani heritage.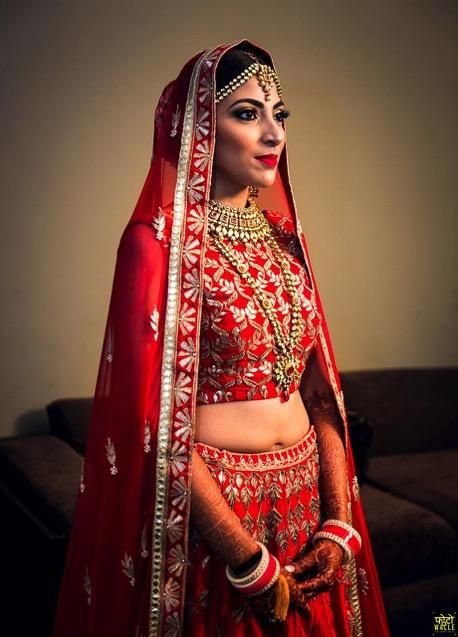 Ushnak Mal has a variety of good fabrics at reasonable prices and they are ready to stitch some excellent designs as well at market price. I picked up most of my suit pieces and saris from here since they gave me the option to mix and match.
Frontier Raas is a huge store catering to almost every budget and taste. After spending 4 hours in the store, I did end up with some good suits and saris to take home.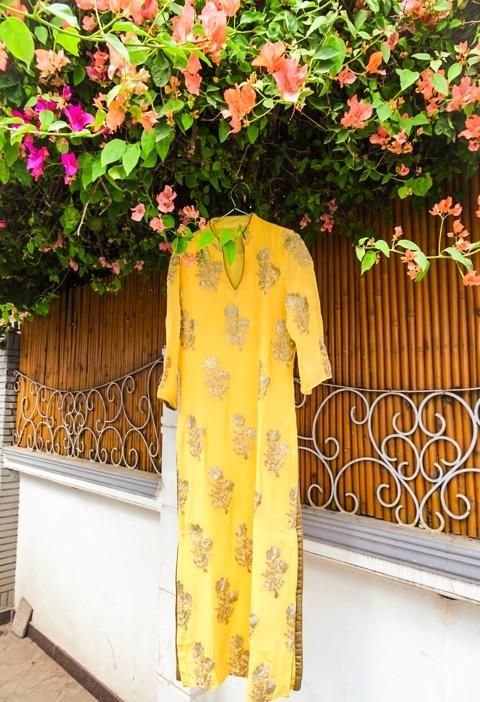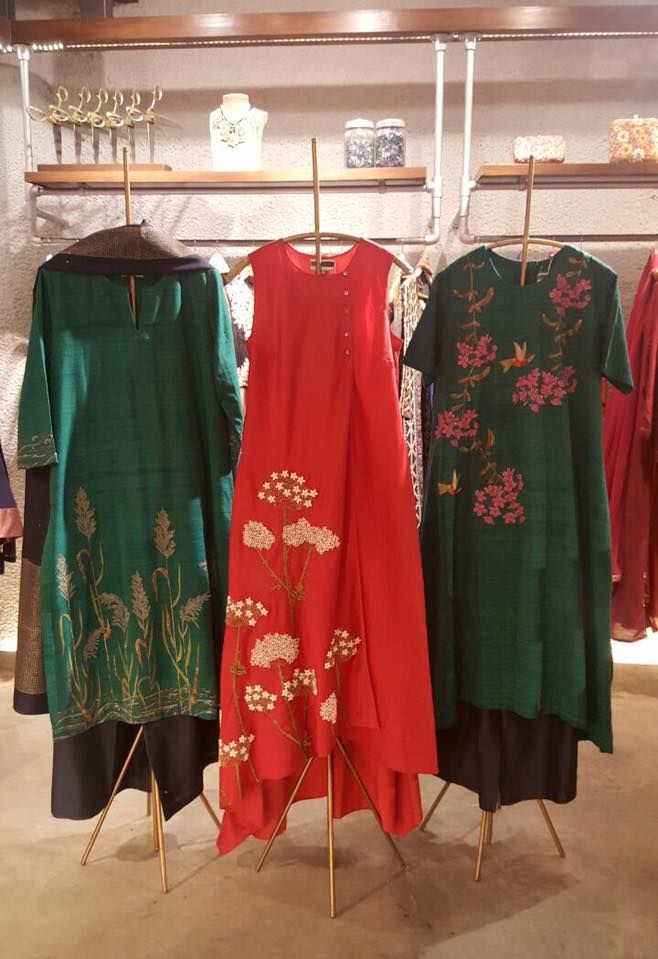 Despite your budget, if you are a bride to be, do visit the Sabyasachi store just once. I can guarantee that the butterflies in your tummy will go crazy once you go through his clothes. I picked up two lehengas and a sari from his store and I cannot emphasize enough on the beauty of his garments. One truly feels like royalty at his store.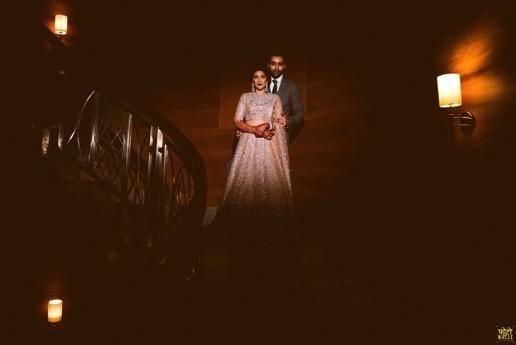 There are multiple other places as well but DLF Emporio mall with its collection of Premium designers is definitely a must visit on my list.
Chandni Chowk is a favourite amongst those who have the innate strength to battle crowds in order to get some beautiful pieces in return!
Western Clothes
Picking up western wear was an easy task since I knew what I wanted to get and where I wanted to go for the same as most of us usually shop for western wear on a regular basis. I picked up almost all of my clothes from Zara Delhi, Zara Dubai and from COS in Dubai.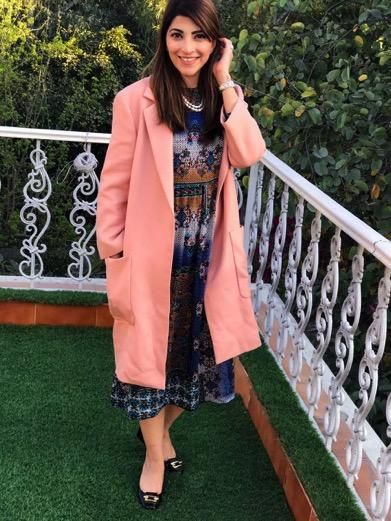 From personal experience and that of others I know, it's better to stock up on more of western wear as after the first couple of days, most of your suits and saris will lay forgotten and it's your jeans and tops that you will crave to wear.
Makeup
Since makeup has always been my forte, I was simply interested in replenishing my well-stocked makeup kit. For those of you buying your makeup for the first time, I suggest you visit a Sephora outlet like I did and ask them to help you stock up on the basics and to teach you how to use the same. Piece of advice – please do not invest in things that seem too complicated, cause one doesn't tend to use them often and they turn out to be a complete waste of money.
Shoes
I'm a big fan of comfortable heels, by which I mean – Wedge Heels. I wanted something that goes well with Indian wear and my western outfits as well. Venus Steps was the only place that fulfilled all my needs and hence that is the only place I visited for the same.  Venus has multiple locations across the city – Karol Bagh, South Extension and Khan Market. Besides, there is also Ronnie Grey in Greater Kailash – 1 market that sells beautiful and super comfortable shoes at reasonable prices.
Bags
Handbags are my first and foremost love and I knew I wanted to invest in something good. My mother and my mother in law were kind enough to indulge my love for the same with a beautiful LV and a super cute Dior. Lavie, Caprese, Hidesign and Da Milano are some other brands with really pretty bags suitable for our generation. Besides that, do invest in some basic clutches to go with your Indian wear as they always come in handy. Venus Steps again turned out to be a lifesaver in this regard and I also managed to pick up a few clutches from exhibitions.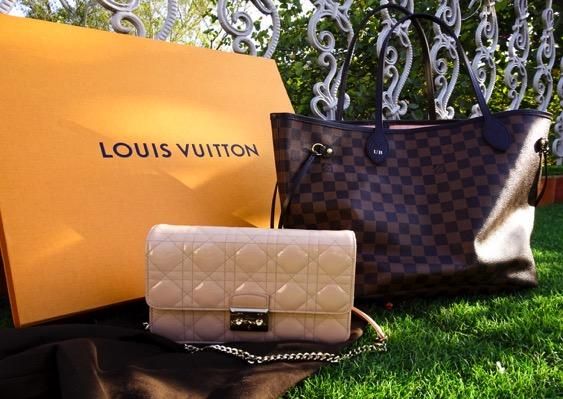 All in all, as exhausting as it sounds, trust me when I say, that this is going to be an amazing time for you! I loved each and everyday of my wedding and trousseau shopping and I miss it a lot now that I'm back to my regular life. So girls, take it easy and enjoy every moment of your wedding planning!
---
See more from Urvashi on her blog here