A Dreamy & Elegant Udaipur Wedding With The Bride In The Most Stunning Outfits
BY Aakanksha | 03 May, 2019 | 6383 views | 12 min read
Gorgeous location? Check! Stunning decor? Check! Dreamy bridal look? Check! Absolutely jaw-droppingly beautiful outfits? Double check! This wedding was nothing short of spectacular and we are bookmarking every single detail here! When Prachi & Dev decided to tie the knot, they chose Udaipur, one of the dreamiest wedding destination places in India and boy was that a perfect destination! Prachi looked an elegant diva in her Sabyasachi Mukherjee★ 4.9 lehenga and a bridal look effortlessly created by Bianca Louzado Creative Make-up and Hair Design★ 5 . The decor, from a grand mandap setup to tiny details like table centrpieces, was perfectly styled, designed and executed by Comme Sogno Vero by Ankiit Malhotra★ 5 ! The cherry on top of this picture-perfect wedding was on-point photography by WeddingNama★ 5 !
Meet Prachi & Dev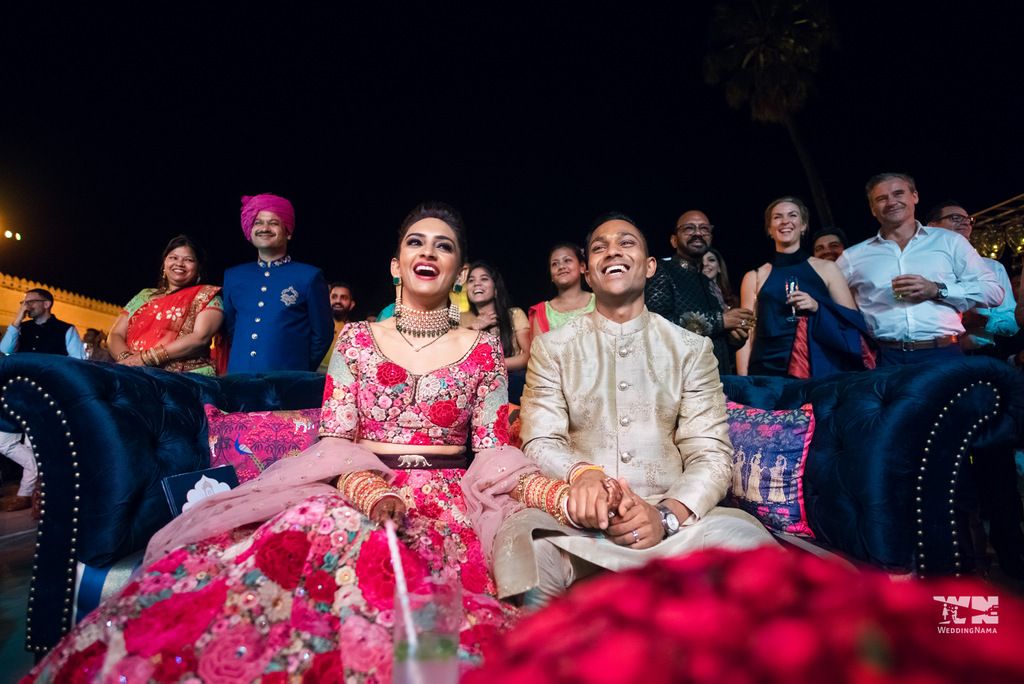 Prachi tells us how they were meant to be together and how the start of their relationship was food, "He stalked me, is the simplest explanation, though he may disagree :). But I do believe we were destined to meet. We almost crossed paths & brushed shoulders a few times before we actually met, and had we met sooner perhaps we wouldn't be here today. The universe made sure the timing was perfect. It was September 2014, I had just moved back to Singapore - we both happened to be at the Full Moon Party in Sentosa where Dev first saw me and with the help of over-encouraging mates & a whole load of Liquid courage, he made his way over with full confidence to come say hello. He tapped my shoulder and as I turned around, I knew full-well who this person standing right in front of me was, but I pretended to know nothing. He then went on to hang around my friends & I for the rest of the evening, he must have clearly said the right things because I then invited him to a BBQ I was hosting at my place the next day. He eagerly turned up, impressed all my friends with his Aussie BBQ-ing skills. We then started catching up for lunches, dinners, post work gym sessions and the rest became history :)"
The Welcome Dinner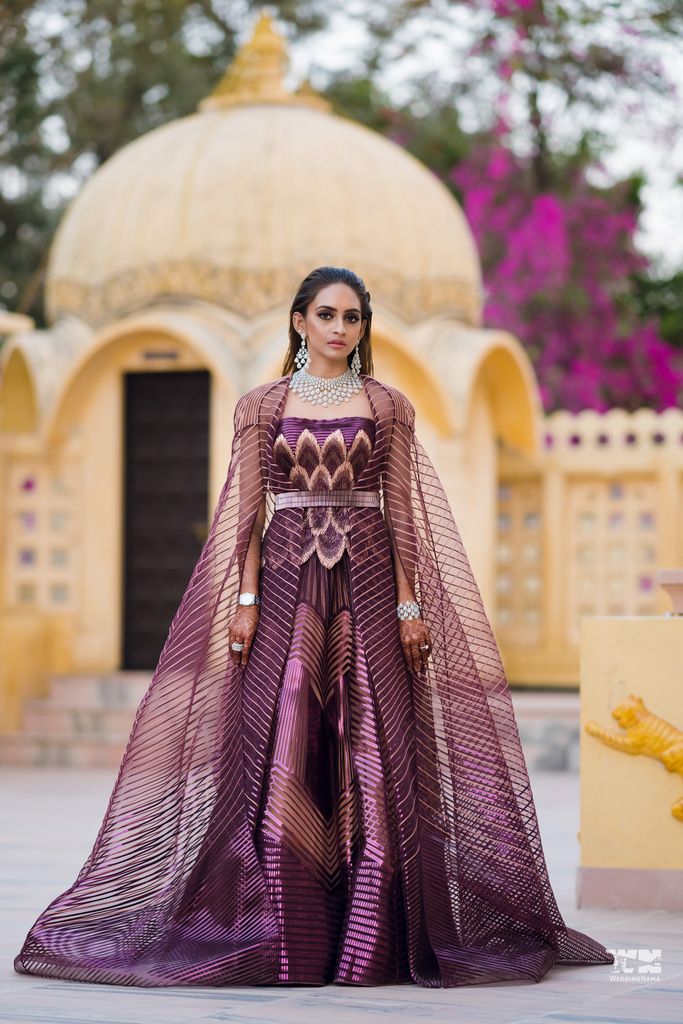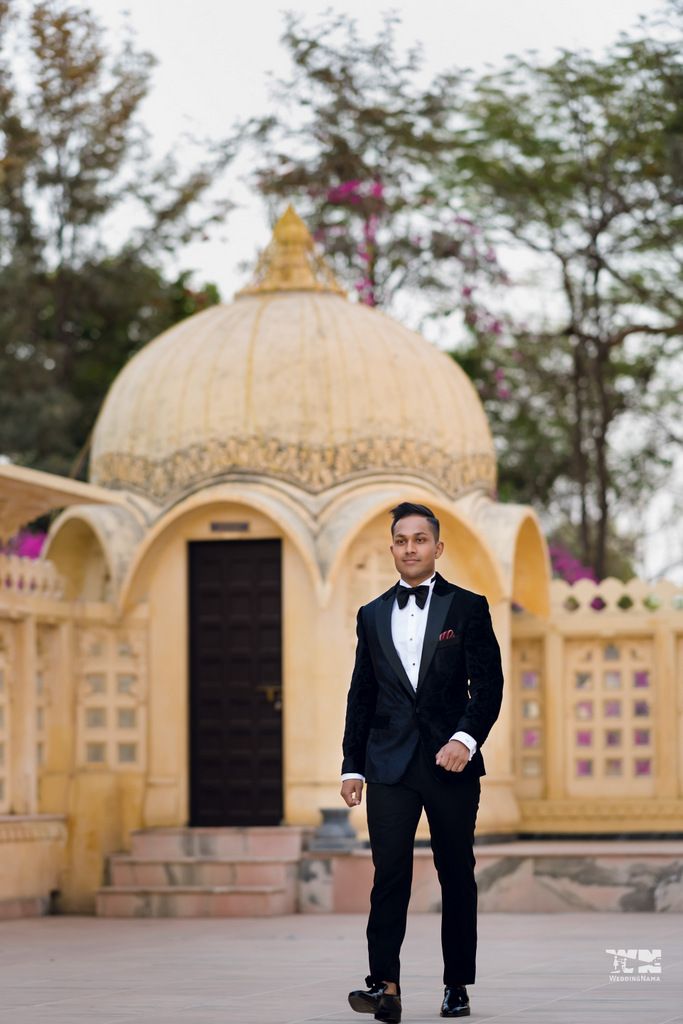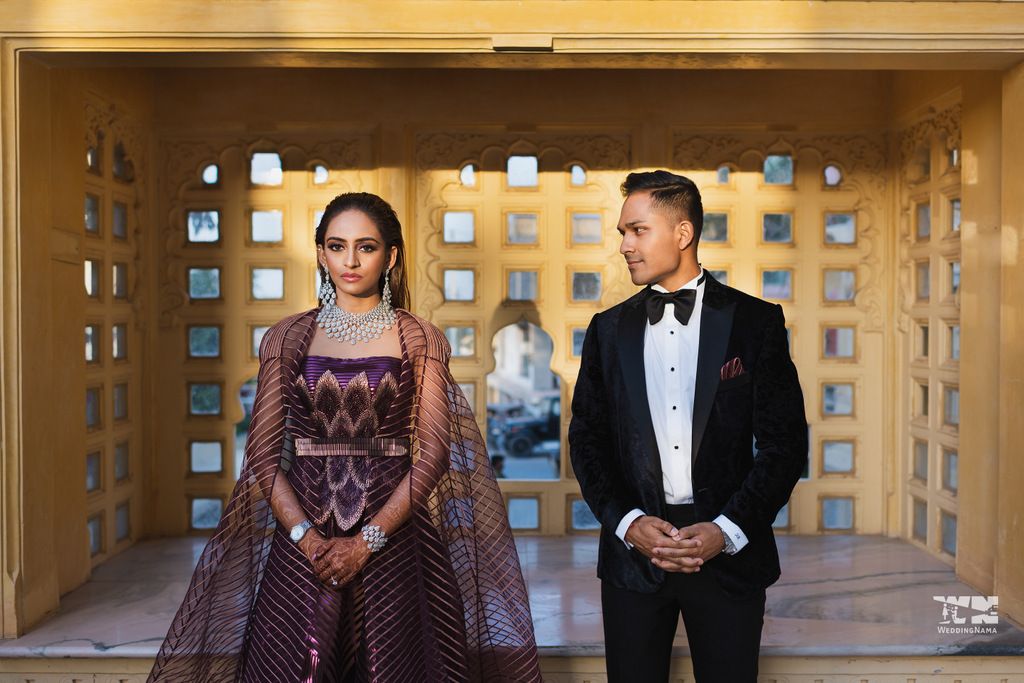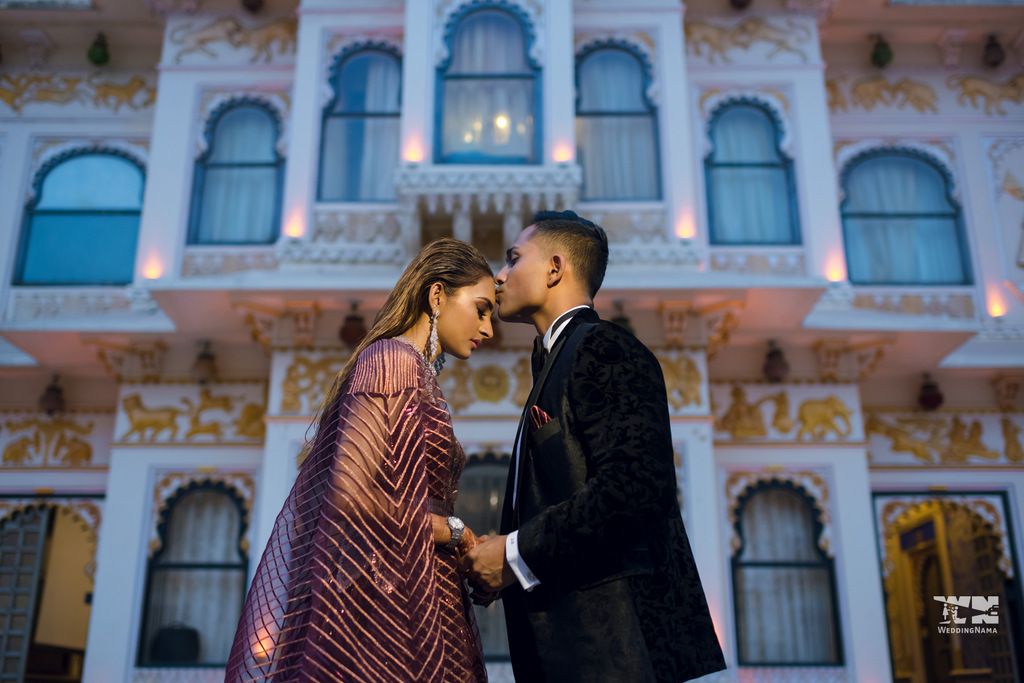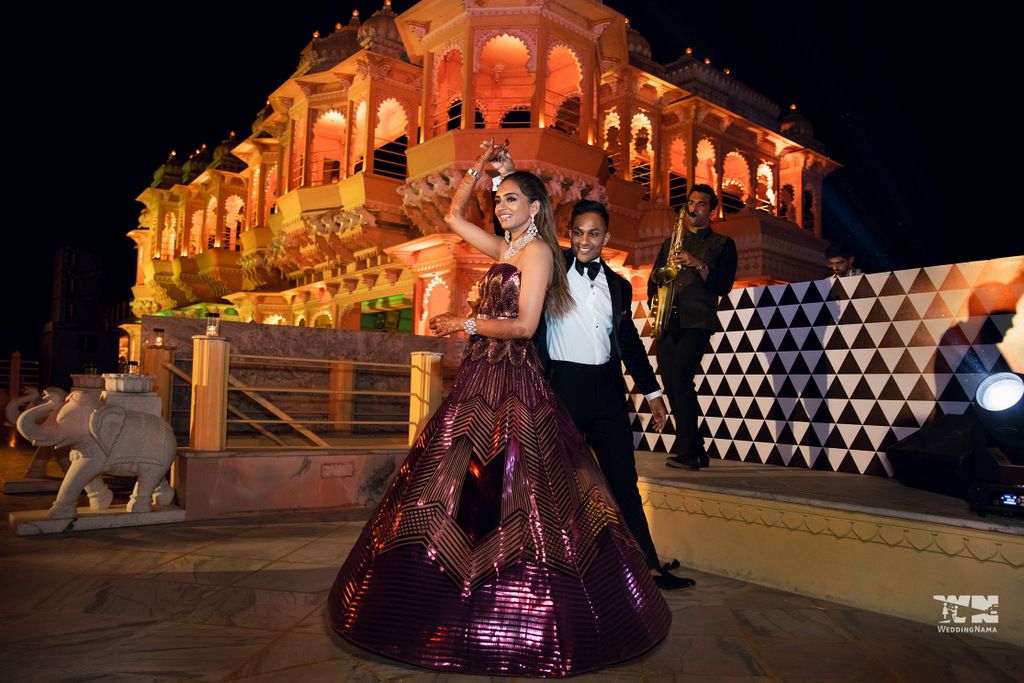 The Mehendi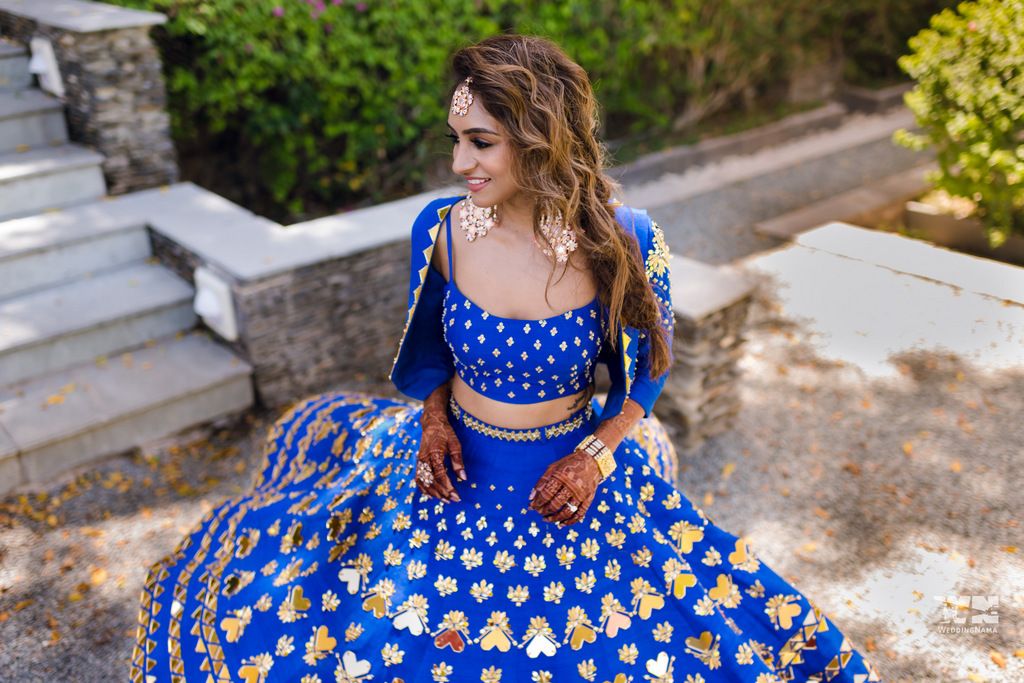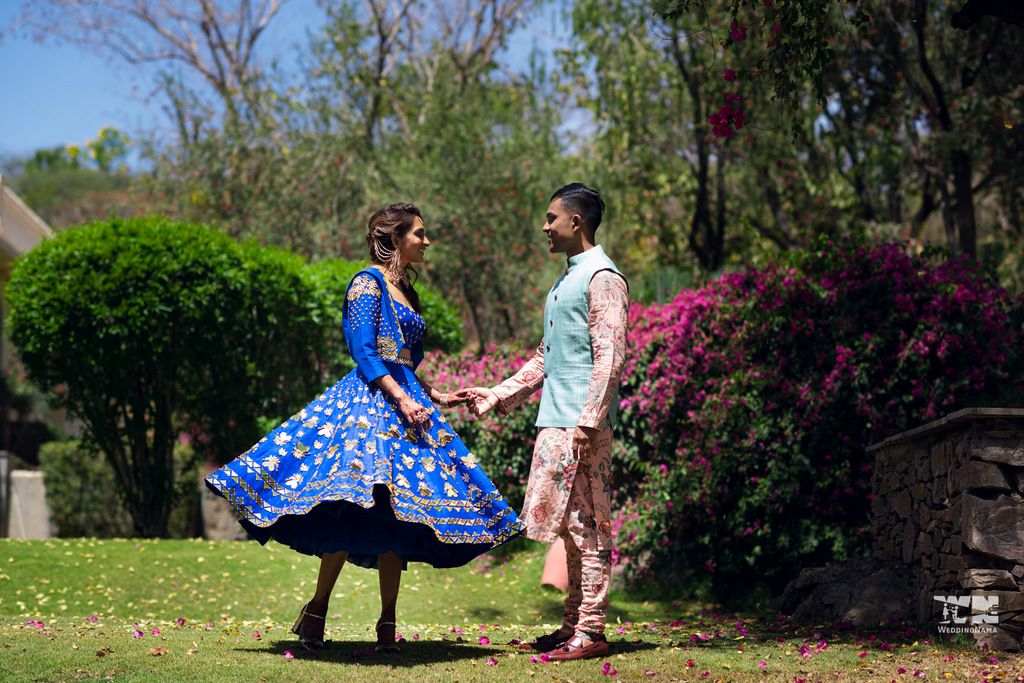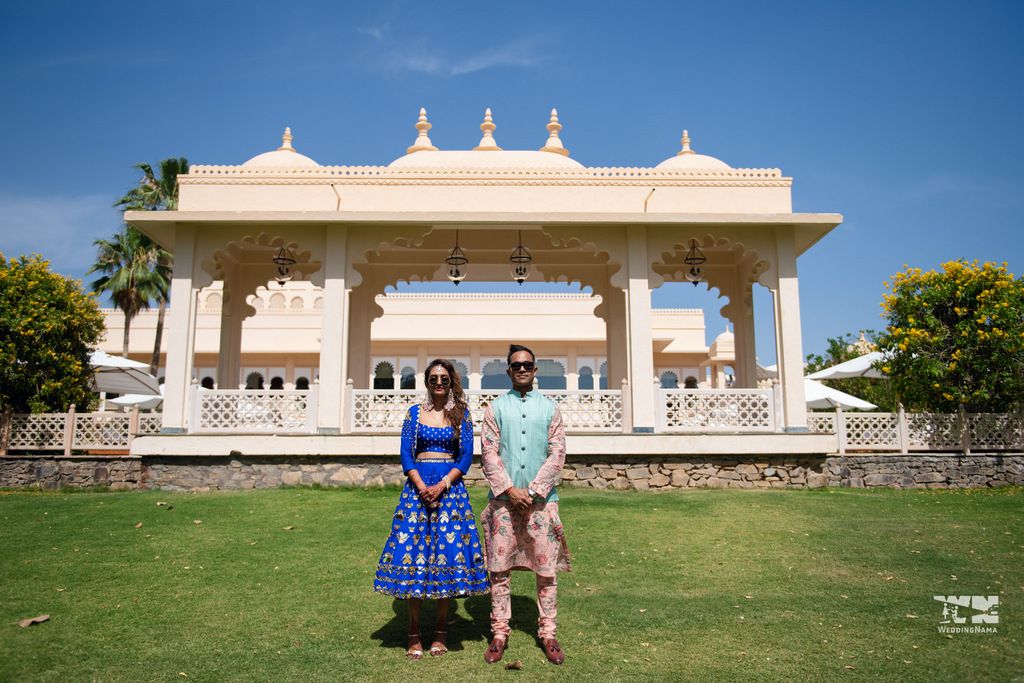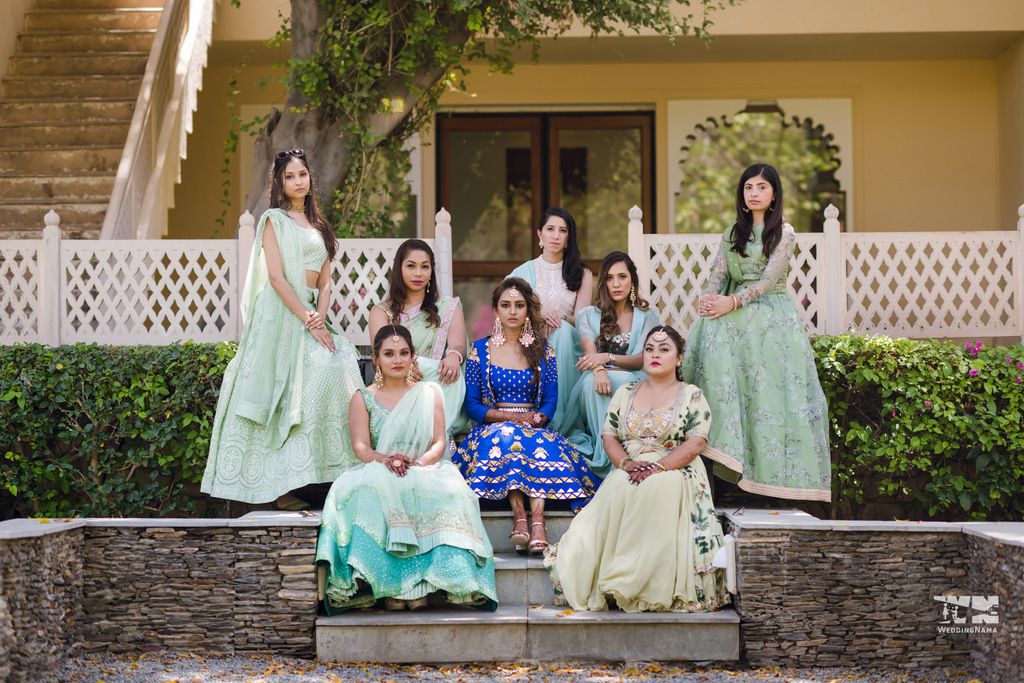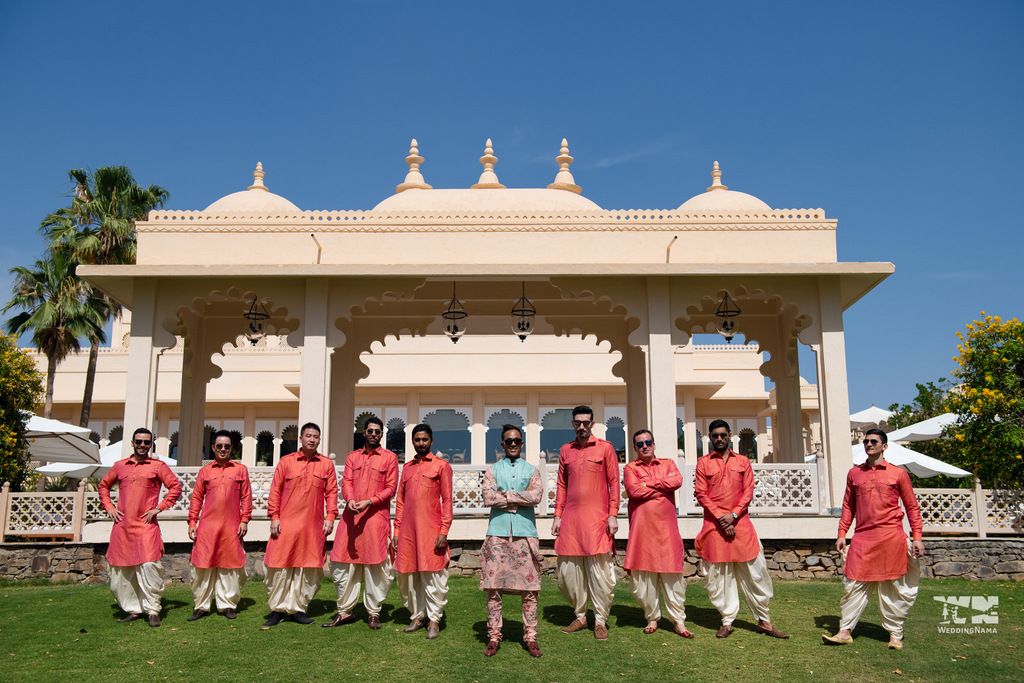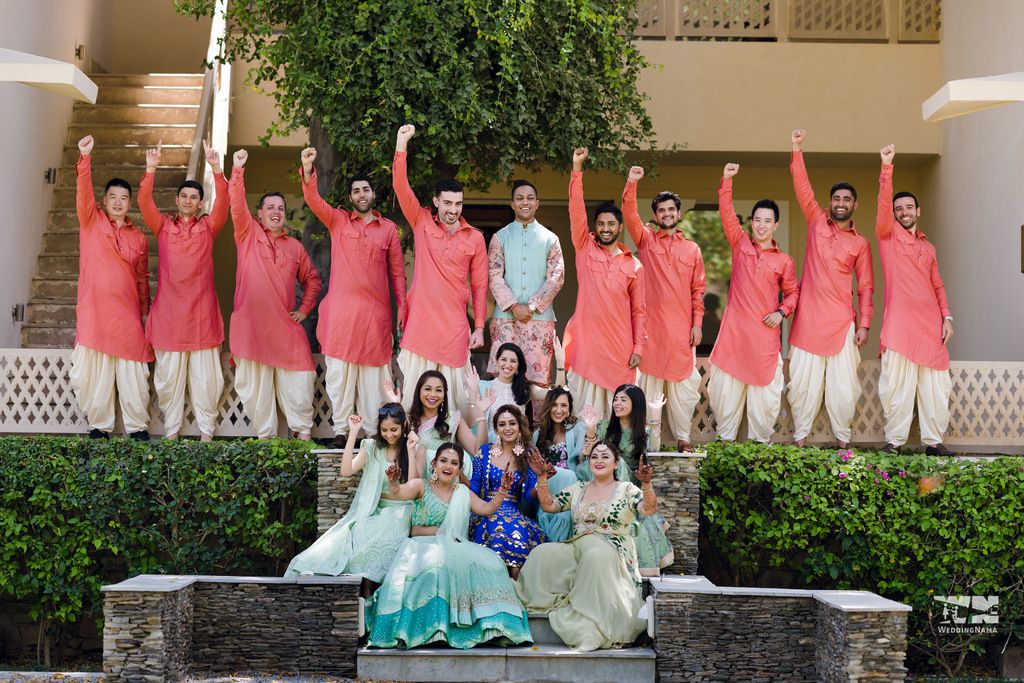 The Sangeet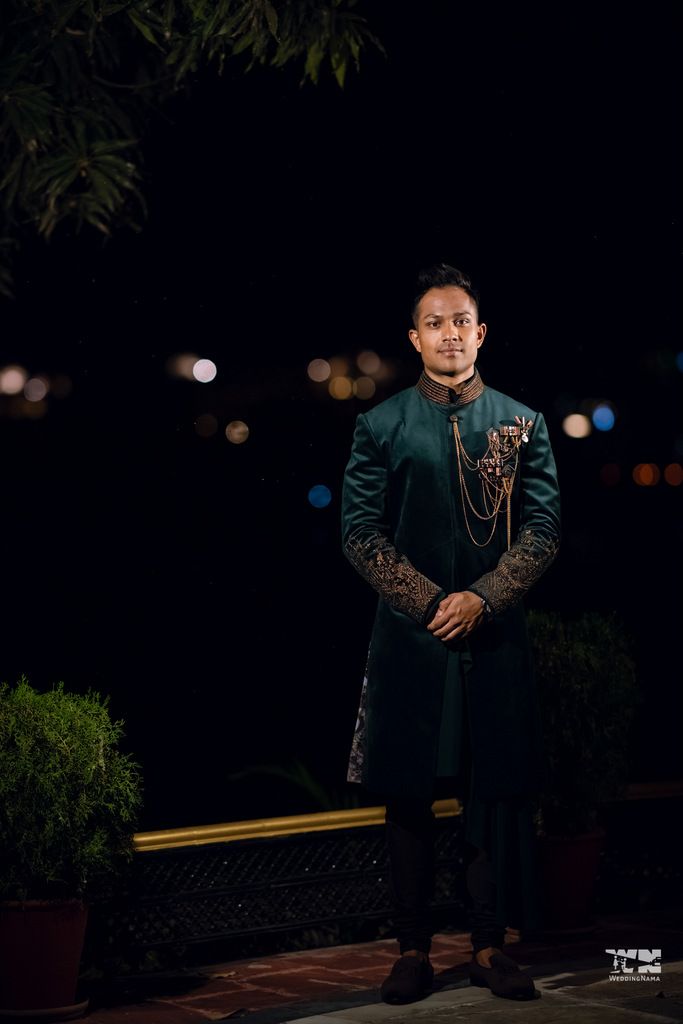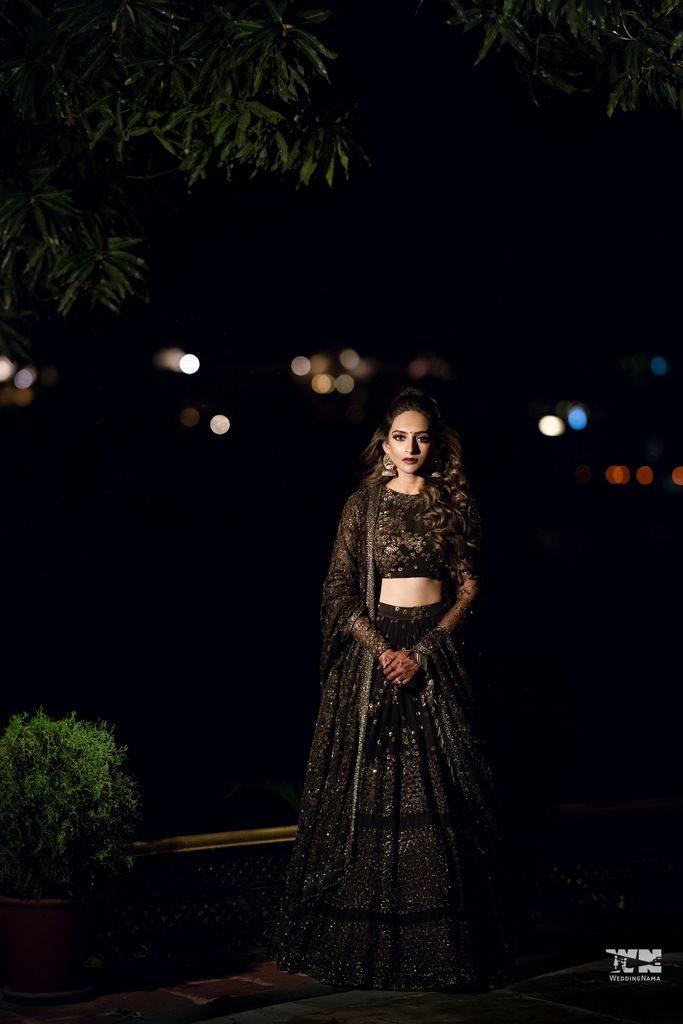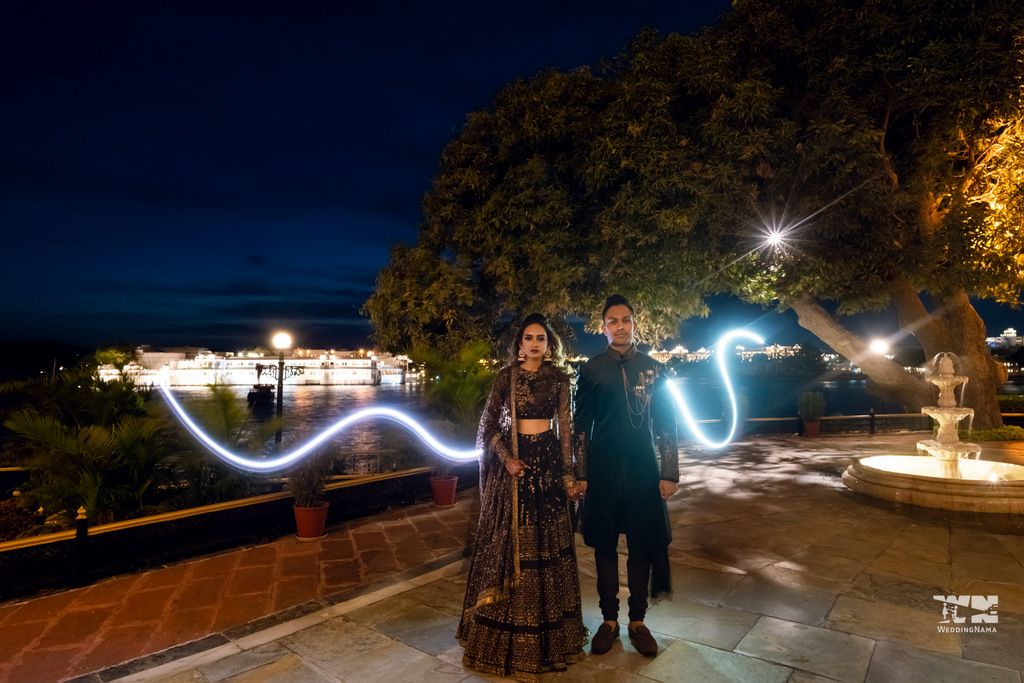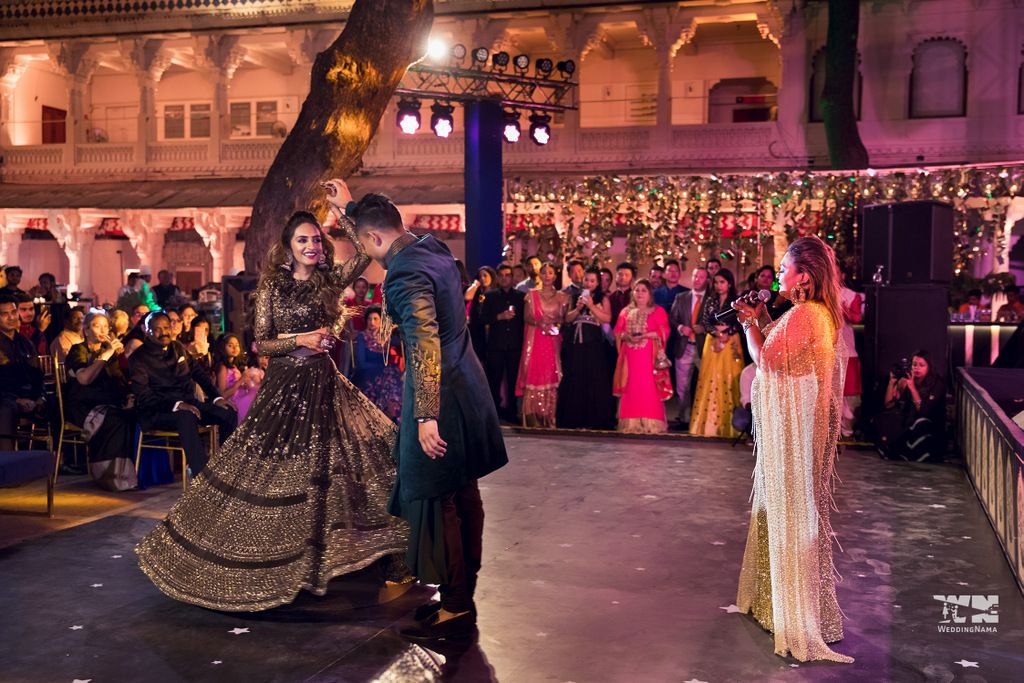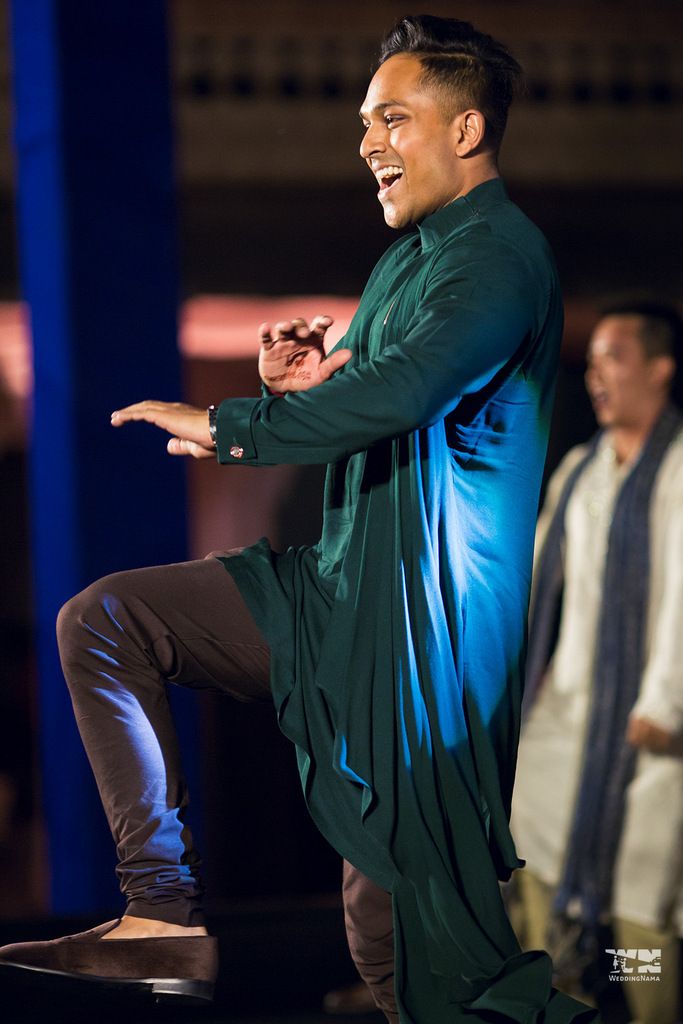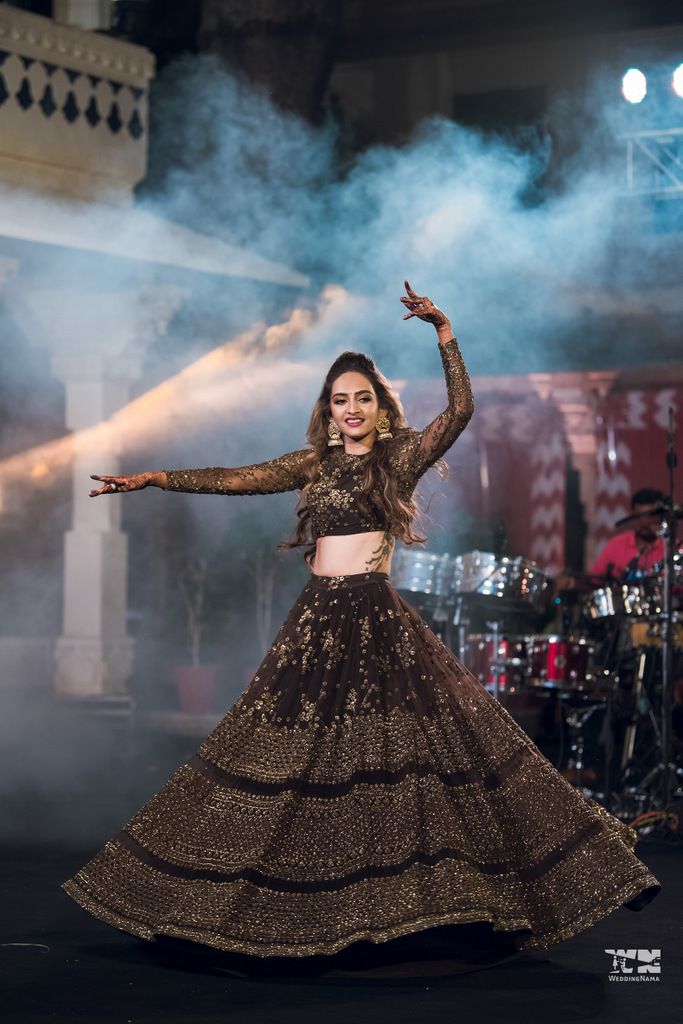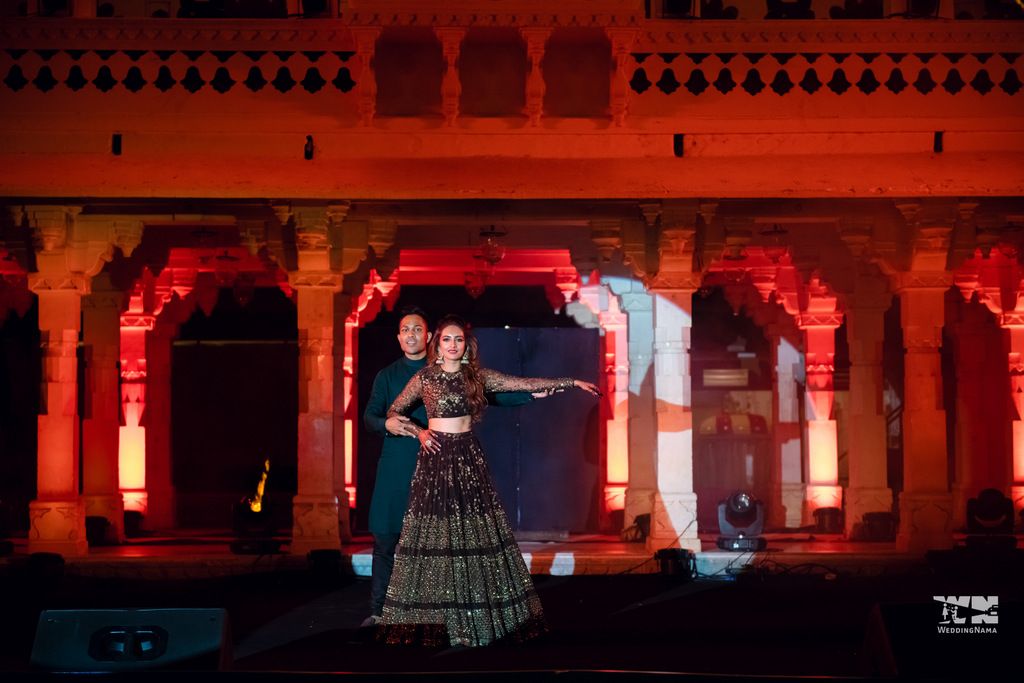 The Hindu Wedding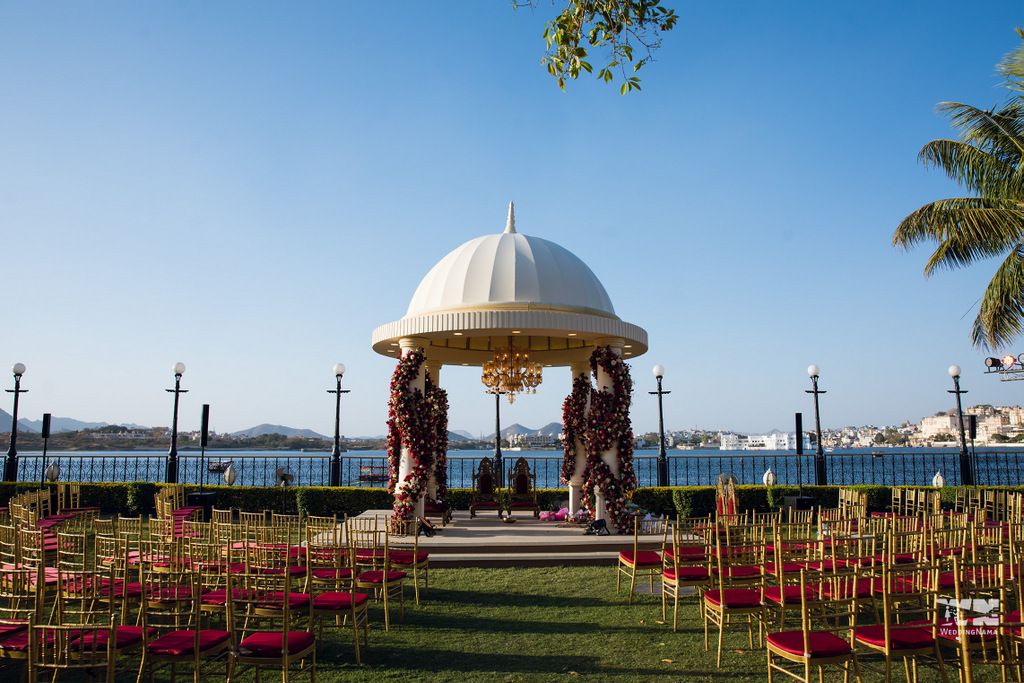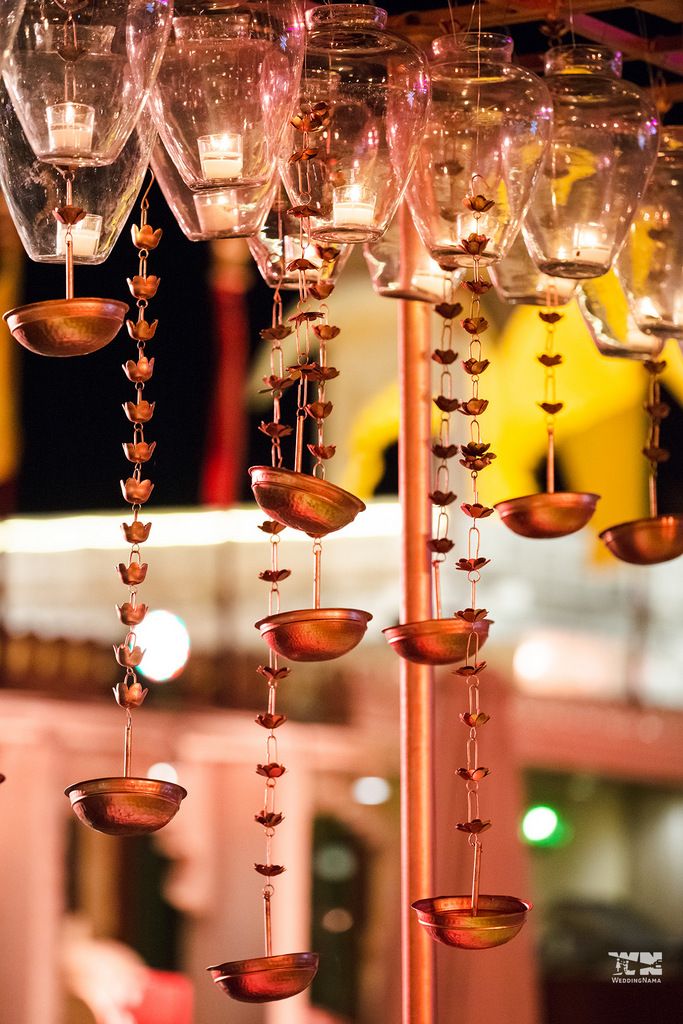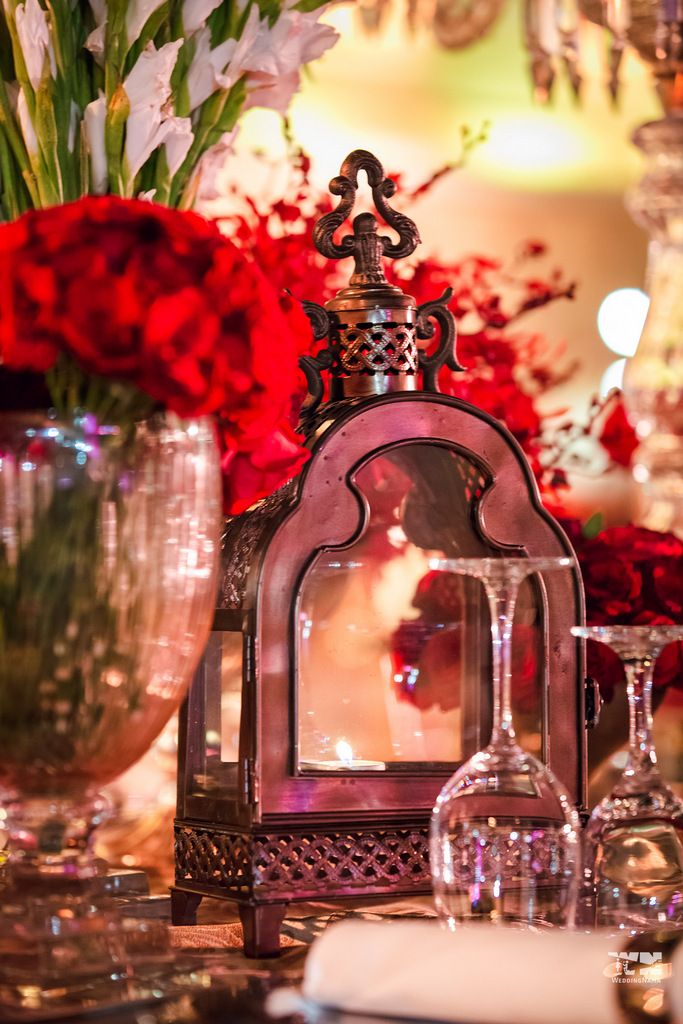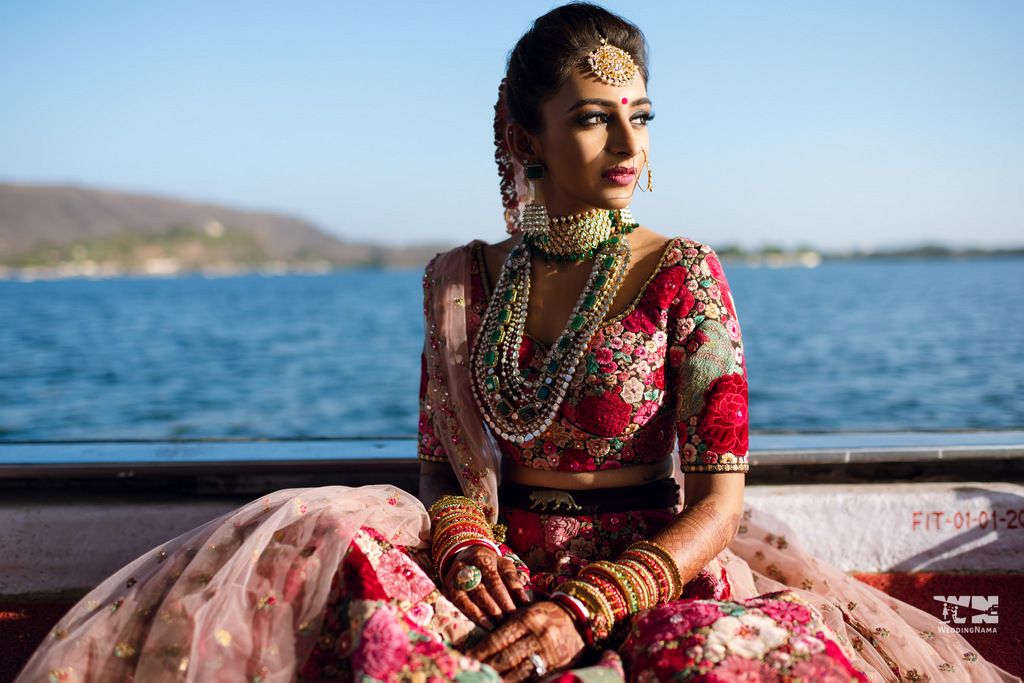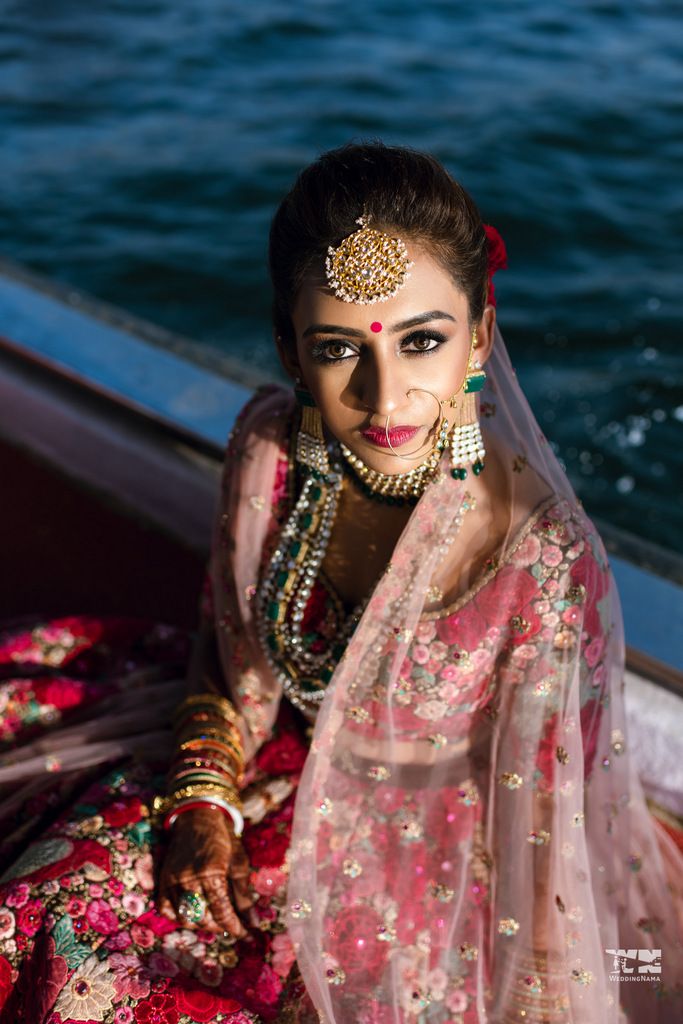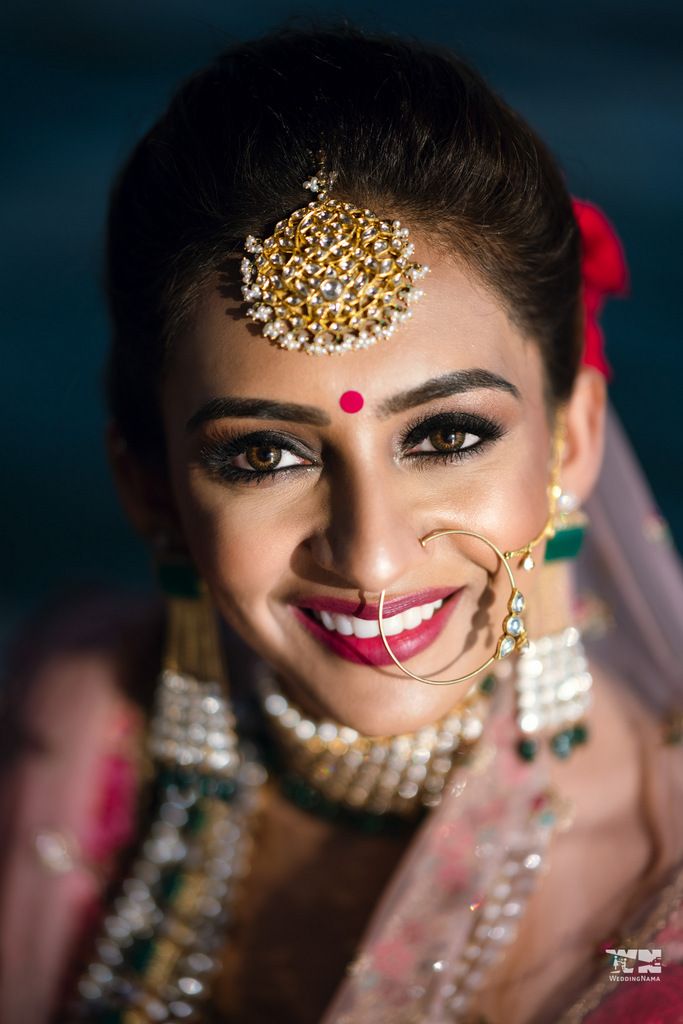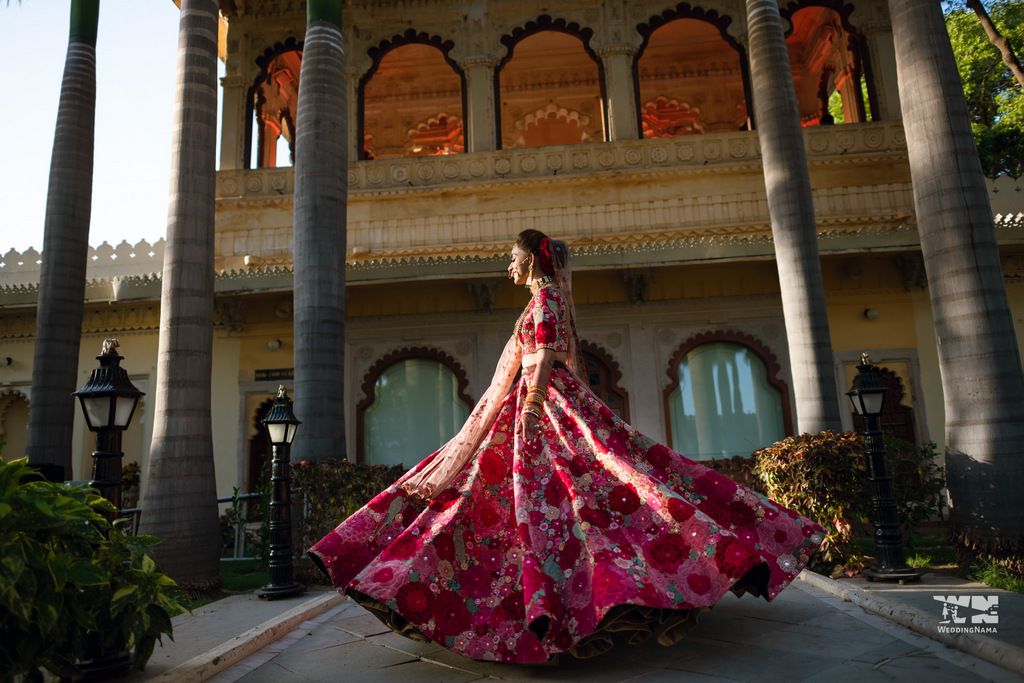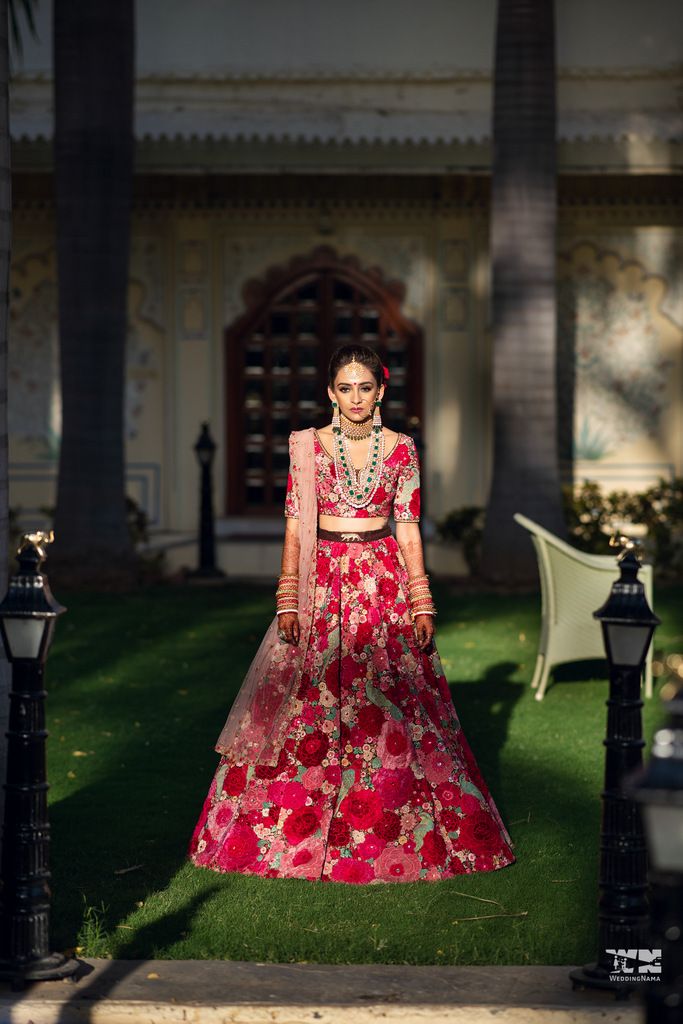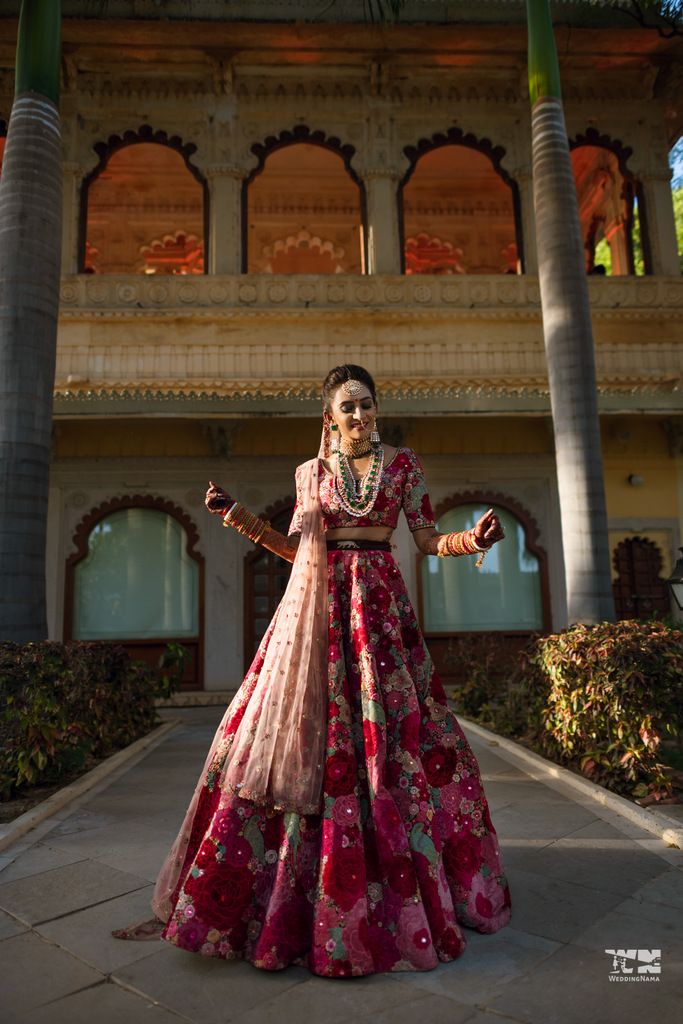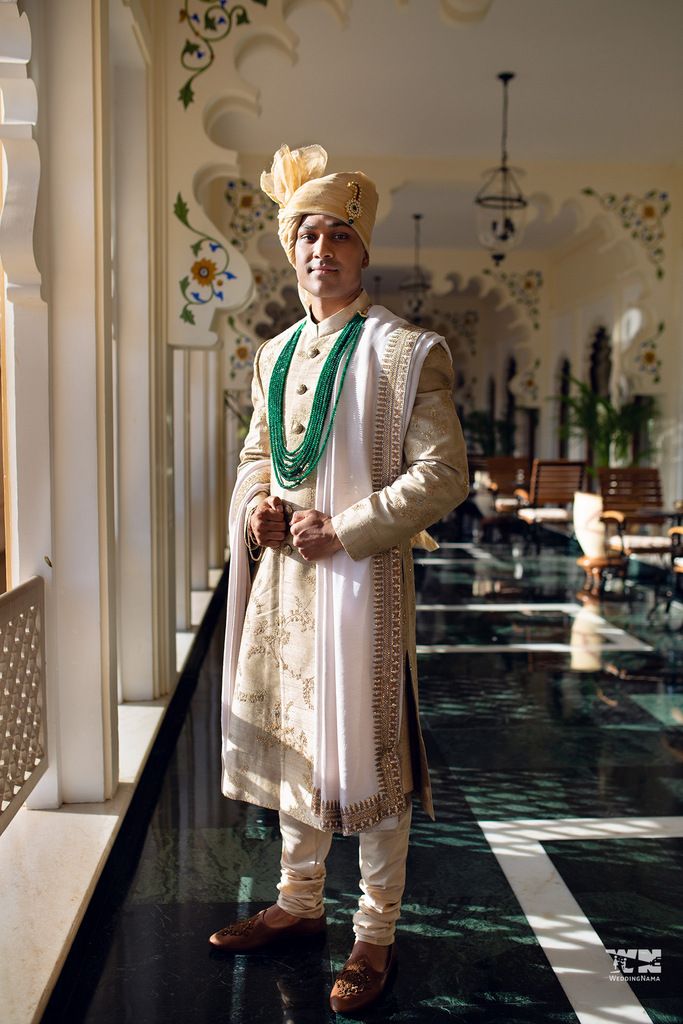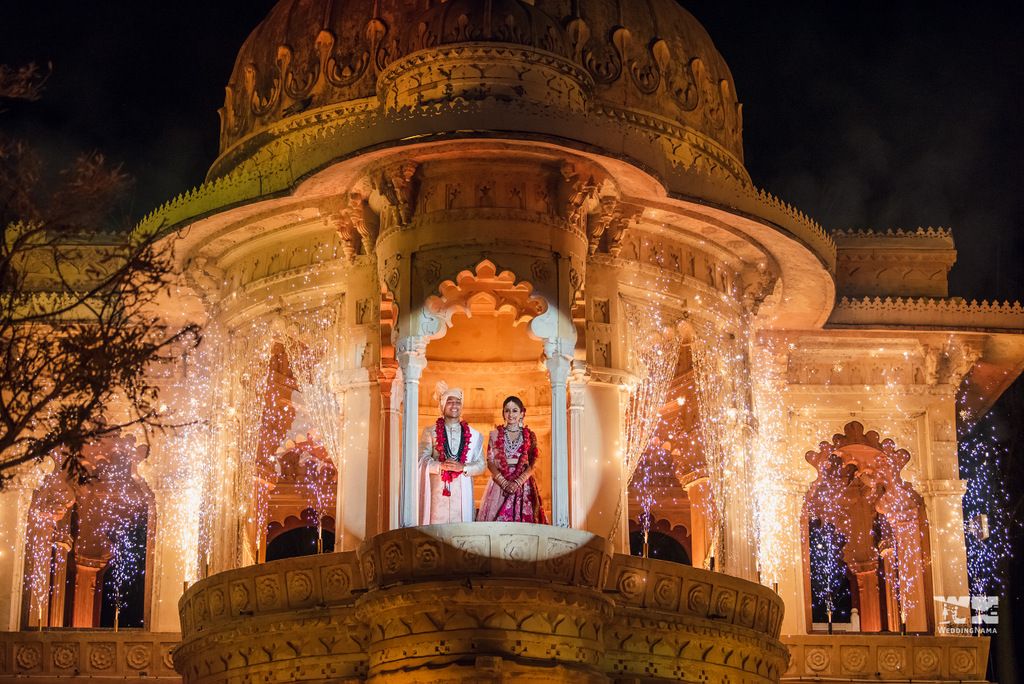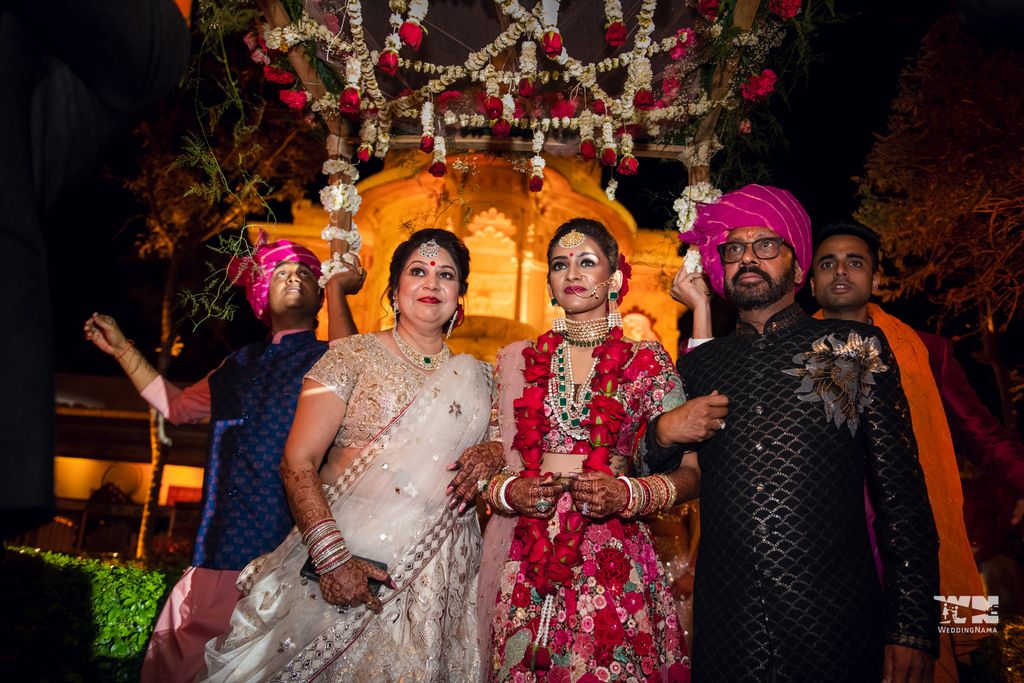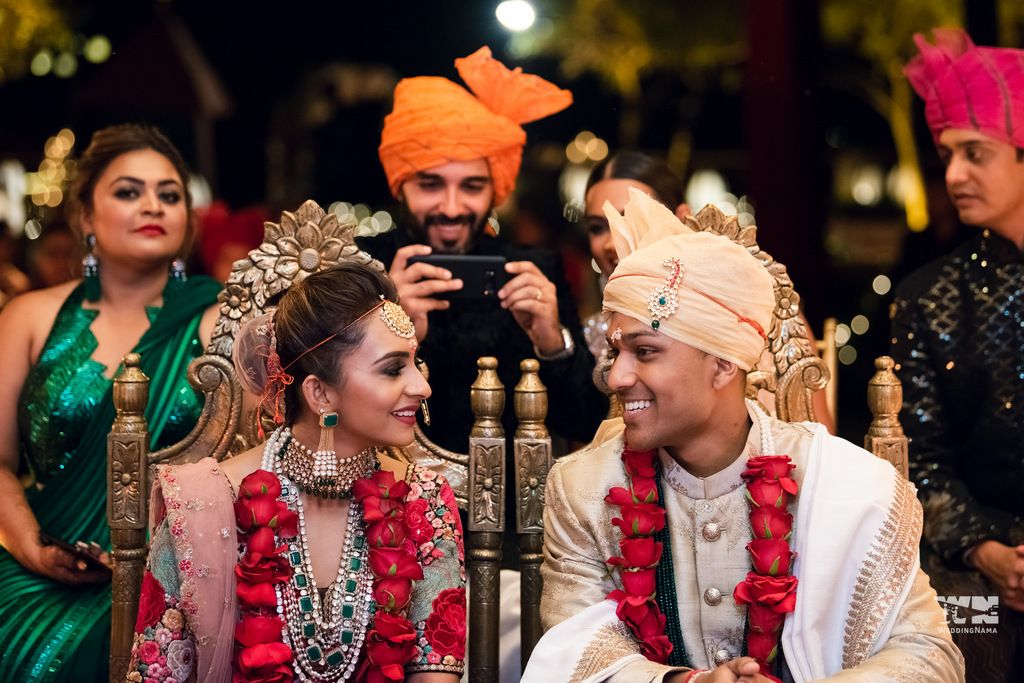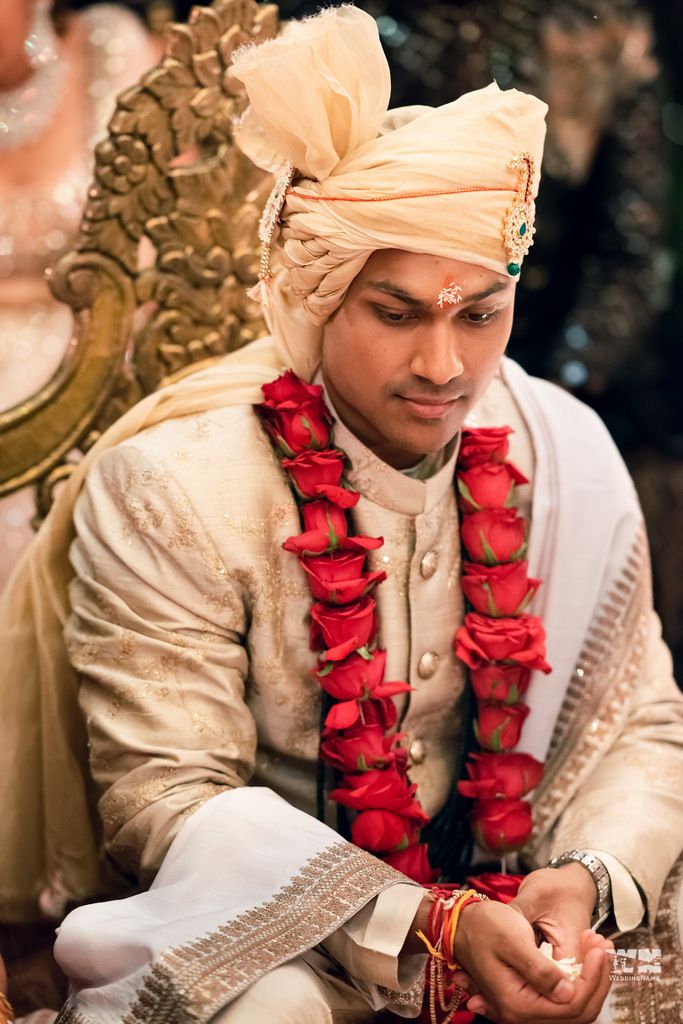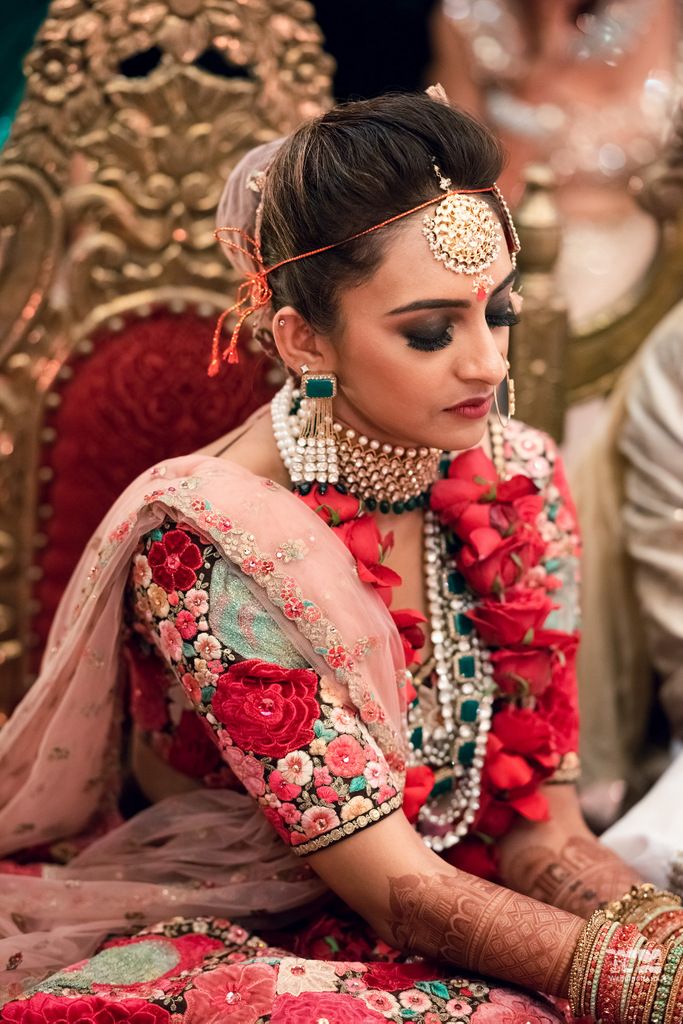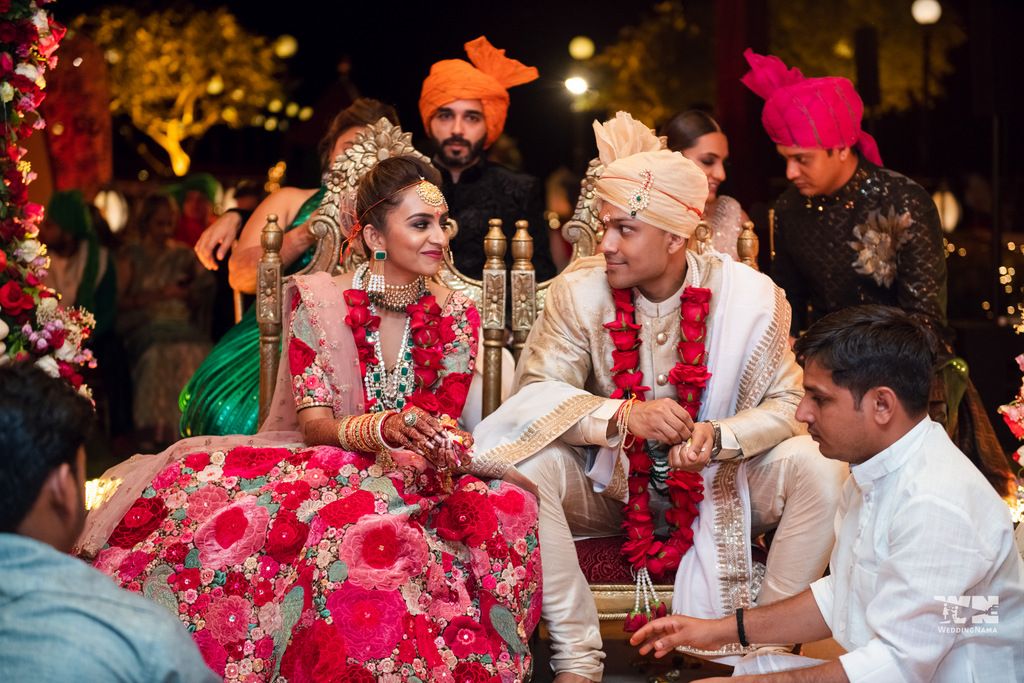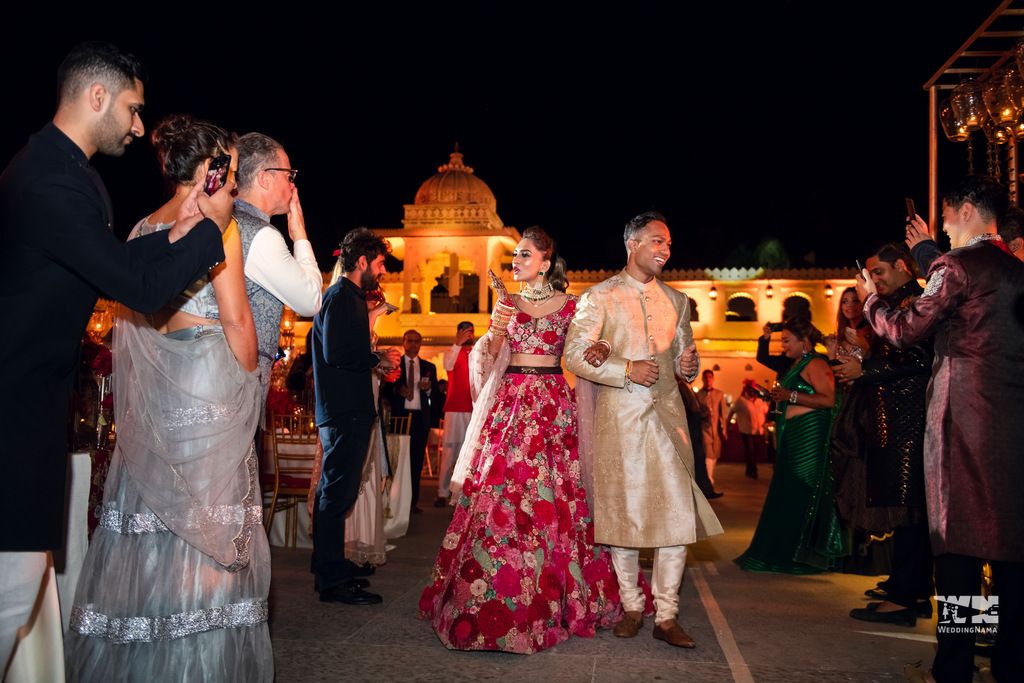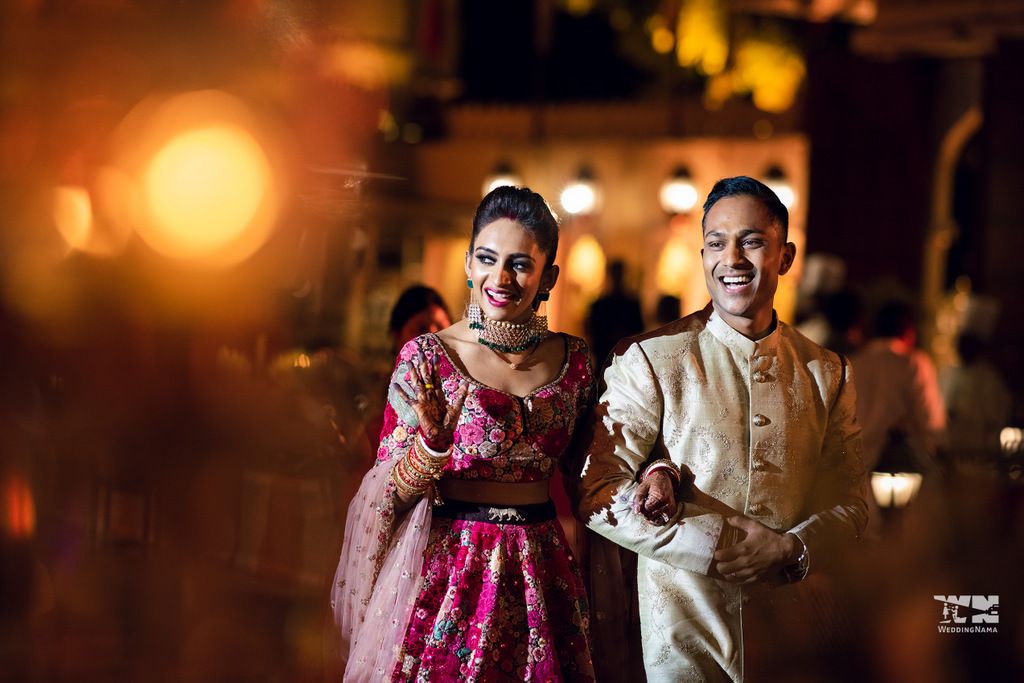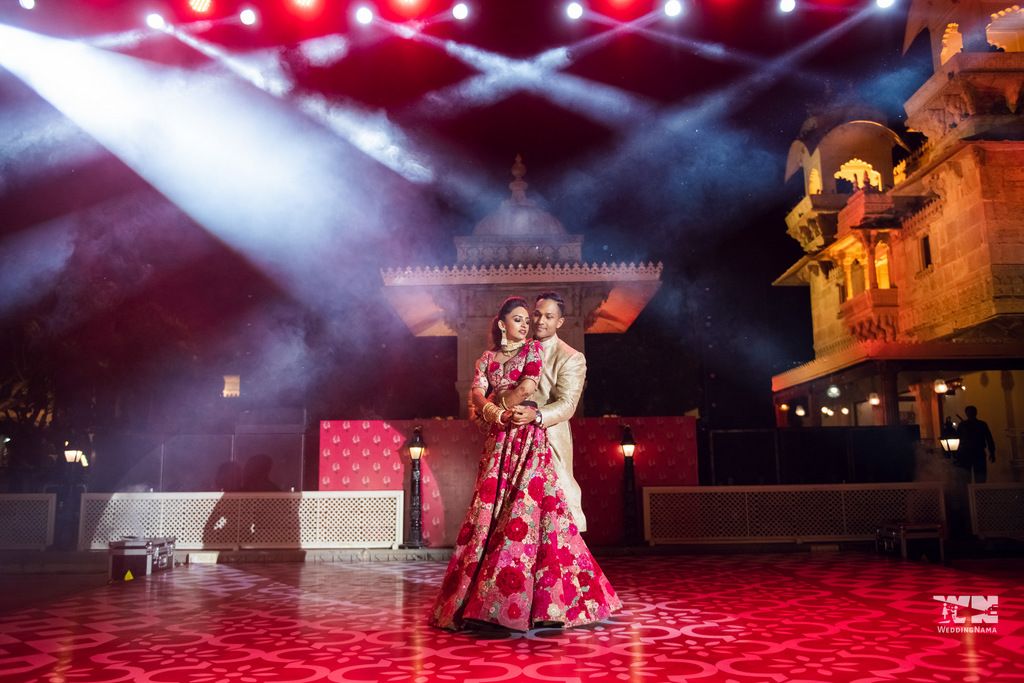 The Decor
The decor was stunning, no doubt, but it was the little details, so effortlessly executed, that we were left awestruck!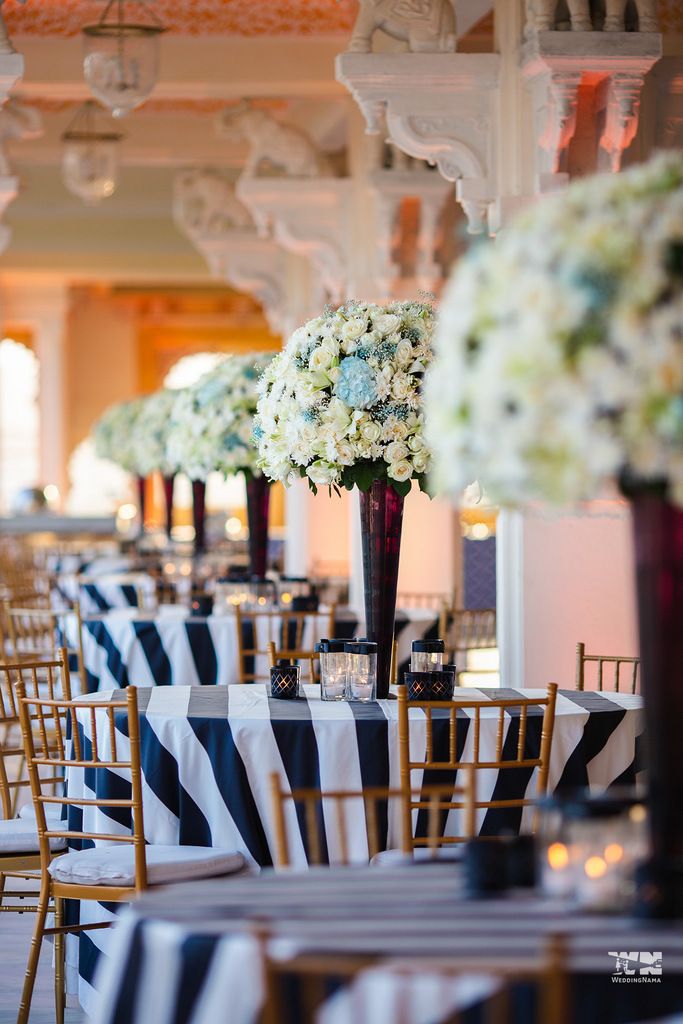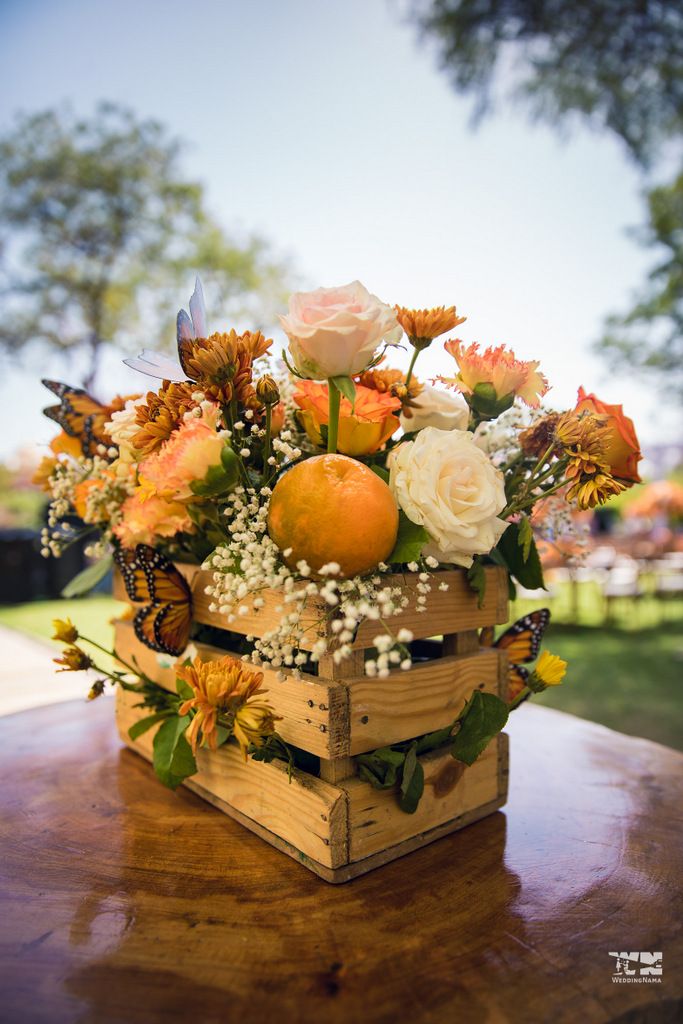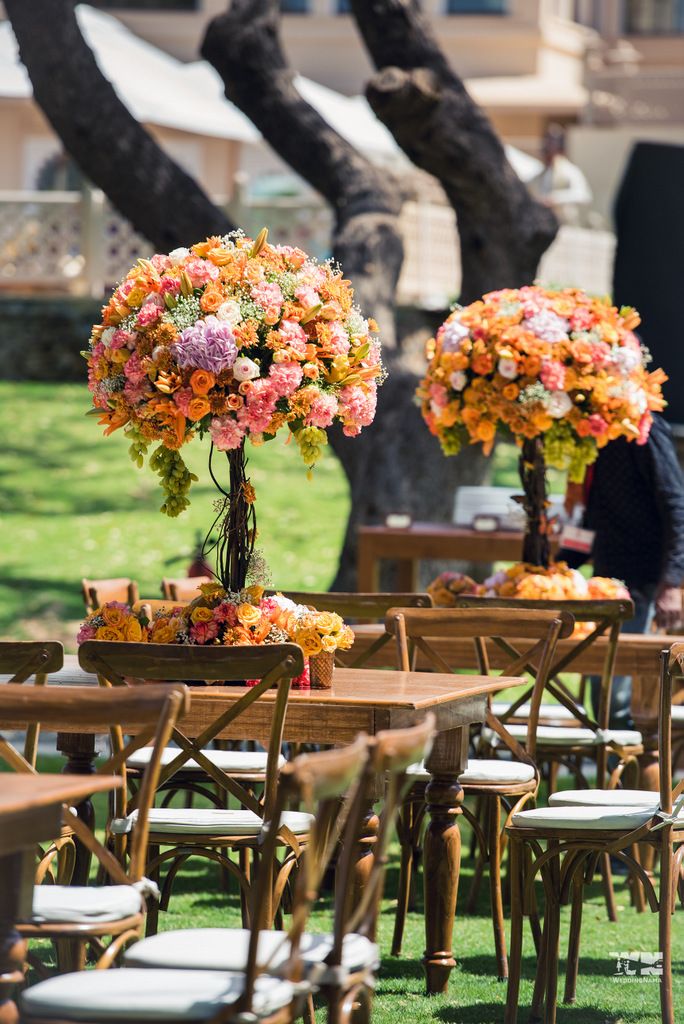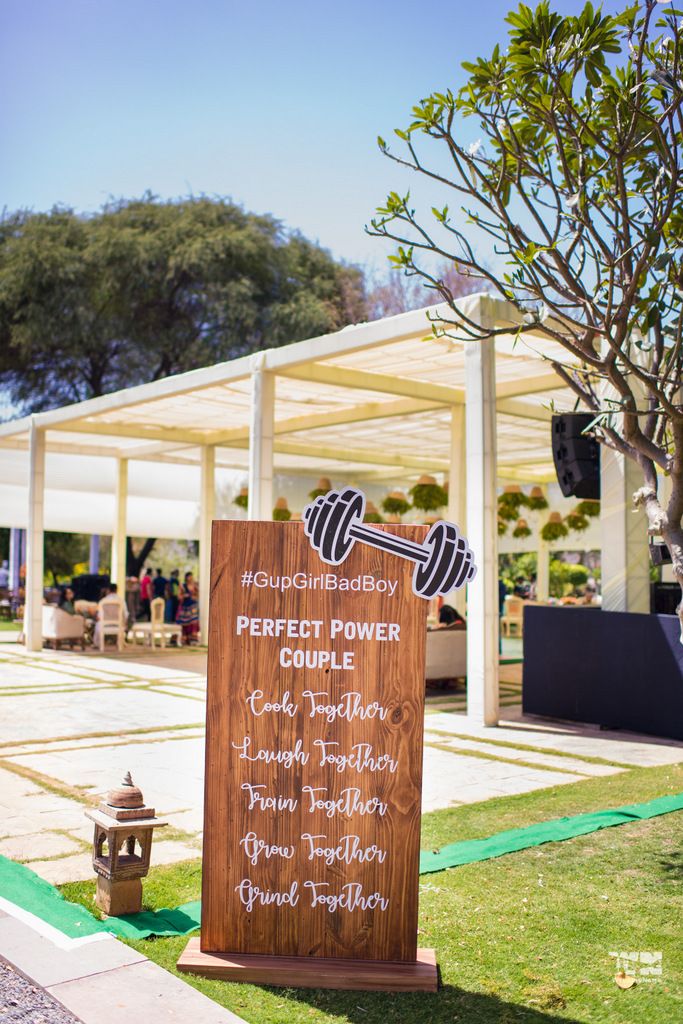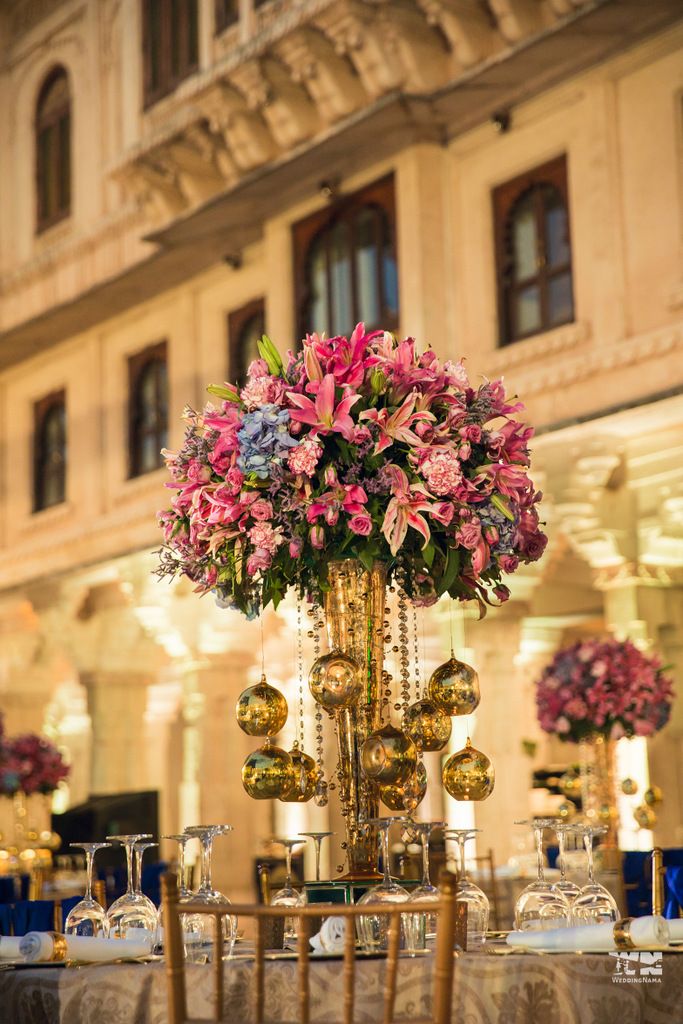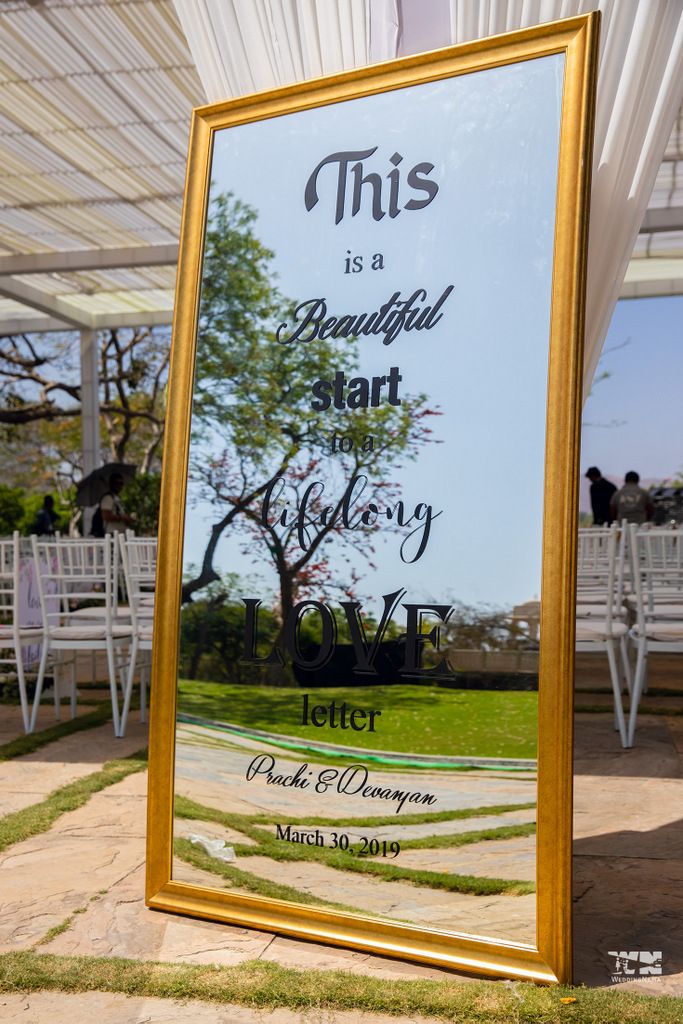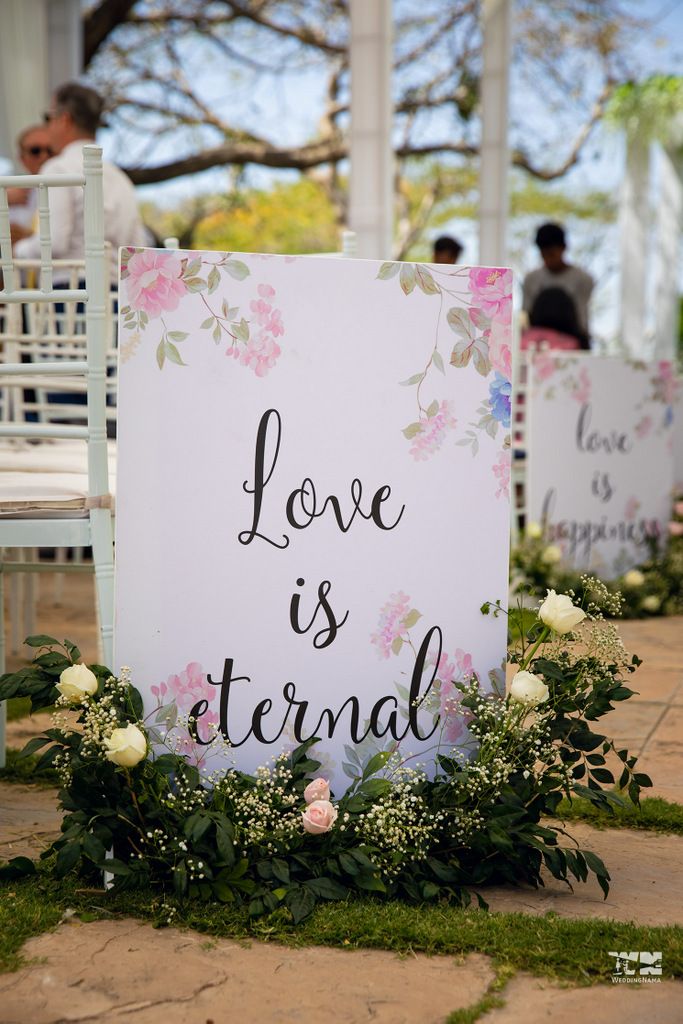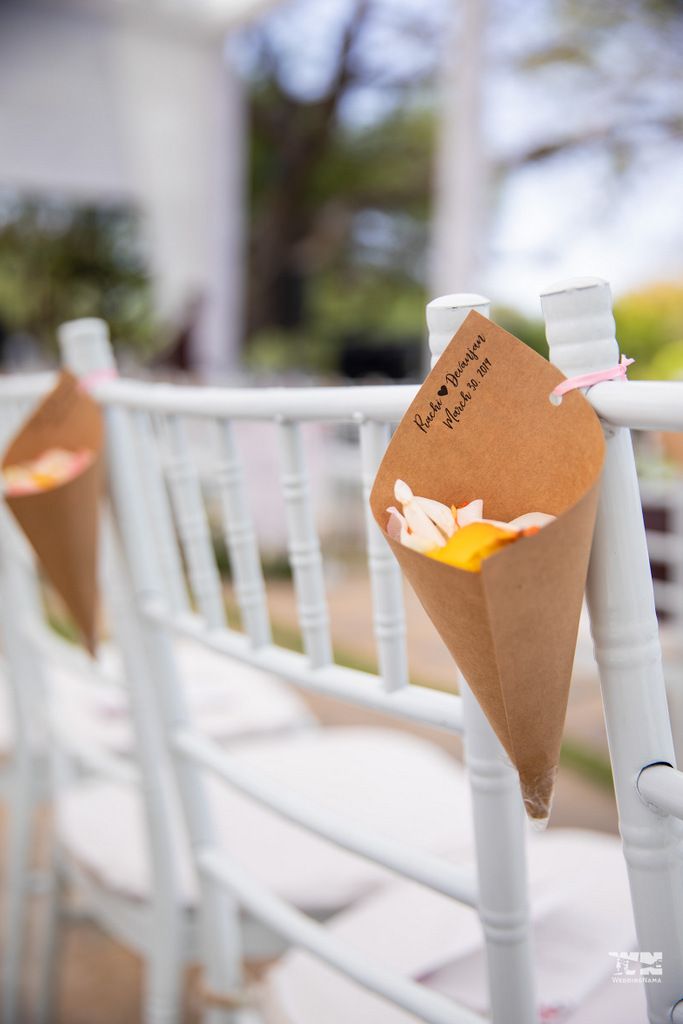 From The Bride:
Our wedding was an amalgamation of our love, culture, religion & personalities. We were blessed with the possibility of hosting our wedding in some of the most gorgeous venues in India, so we wanted to keep everything else very tasteful, classy and minimal. The main motto at our wedding was "make it the BEST party ever!!" & I think it's safe to say that it was the wildest party, thanks to our amazing family & friends.
From Comme Sogno Vero by Ankiit Malhotra, Who Designed, Styled And Executed The Wedding
Destination weddings - as glamorous as it seems - always comes with its set of challenges as the destination is not always your home turf. It takes a great deal of planning and to-and-fro of ideas for the outcome to look just out of a beautiful dream. Every destination breathes differently and every venue gives you ideas and once the ideas rhyme with your design sense / style as well as the expectations of the couple - your dream project seems not too far away! And the same happened with Prachi & Dev's Wedding! Once Prachi's (The Bride) design sense matched mine - which we knew from the first day we met over a coffee - I could see her turning into a Diva on her D-day and it all fell in place when she walked the aisle to the custom-made Mandap that matched the Jagmandir Architecture, making it part of the overall design aesthetics.
Vendor Reviews:
Mata Ki Chowki Bridal Outfit - Monika Nidhii - Fresh, stunning designs. Their store is a treat. Less flexibility on customizing and making minor changes to the design. There were minor issues with the fitting, happy with the overall outcome though.
Shagun - Arpita Mehta Bridal Outfit - Love Arpita's designs, she's always such a treat to work with. Super duper creative, flexible, with the most gorgeous designs and one of my favorite designers to work with.
Welcome Dinner & Reception Bridal Outfit - Amit Aggarwal - Definitely one of the best designers I have ever worked with as well. Amit is so very talented and so extremely down to earth. It was such a pleasure to have been able to wear 2 of his gorgeous designs. There were minor issues with the fittings that persisted however Amit is always so so accommodating. Would highly recommend all edgy brides to definitely get an Amit piece in your collection.
Mehendi Outfit - Papa Don't Preach by Shubhika - Also such a delightful person and one of the most quirky designers I have ever met. Shubhika's designs are like none other and her store really makes you feel like a kid in a candy store. I absolutely adore ALL her designs and am so glad that I could get my hands of some of her stunning outfits.
Sangeet & Hindu Wedding Bridal Outfit - Sabyasachi - I don't think there is much I can say to toot this horn. Sabyasachi, hands down, is one of the best designers in the world. His stores, designs, collections are out of this world. Though I am in love with ALL things Sabyasachi, I'm not going to lie, dealing with the store representatives can be quite a nightmare. They are not very warm, nor very helpful. Some staff do go out of their way but majority have a bit of a snooty attitude towards you. In saying that, this still did not deter my dreams of being a Sabyasachi bride. I wish the experience could have been better though.
Christian Wedding Bridal Outfit - Karen Willis Holmes (Australia) - The entire experience with the KWH team was such a lovely experience. The team is so very helpful and they really help you pick the best outfit for the most important day of your life. KWH dresses are so gorgeous & versatile.
We had Percept Ice managing & executing our wedding. When it comes to management & execution, you can rely on Khushi & her team at Percept Ice with your eyes closed. This is the 2nd family wedding that we are working on together and I can safely say that we trust Khushi & her team 100% on the D-day. Both families do not have to worry or think twice about any details, Khushi goes above & beyond and takes it upon herself to iron out all the creases whilst focusing on the minutest details! She not only builds a great rapport with the Bride & Groom but also develops strong relationship with the family members! She has a great knack for managing not just the expectations of the couple but also the immediate family. Our guests were taken care of at all times and everyone left our event feeling like they they were personally looked after from start to finish!
We had multiple venues across the 3 days. Our guests stayed between The Chunda Palace & The Trident, Udaipur. Chunda Palace - a beautiful heritage boutique hotel which gives you the true essence of Udaipur. If you are looking for a regal Udaipur experience, you must look at The Chunda Palace. Trident Hotel - a simple yet elegant property, run by The Oberoi Group of Hotels. Gives you a great experience of a lake-side property, nestled in between The Chunda Palace & The Udaivilas. Service is top-class however the back-end teams are quite rigid. Don't get too much flexibility on most things and we later found that the junior staff did not take our requests up to the top management on most instants. However the experience during the wedding days was impeccable - one word of advise: best to deal with the GM directly. Zenana Mahal & Jag Mandir - no words to describe the HRH venues. Royal, regal, enchanting & one of a kind. Our guests have left Udaipur with the most surreal experience because of these venues and we could not be happier. Future brideys, please take note: though these venues are out of this world and there's nothing like it - please remember that there are many more operational/logistics costs that come into the picture, the venue hire is not the end of it. So be prepared for that.
Bianca Lauzado - one word: BEST! I could not have asked for a better team. Bianca, Meena & Nishi made me look the best I could have ever looked. They understood my vision and delivered it better than I could dream of. Bianca not only does your make up, but she cares for you like her own! HIGHLY HIGHLY recommend her, you will not be disappointed. Krishan Kabir Kumar – (For my Sisters) – Kabir made my sisters look drop dead gorgeous! He was so flexible and understanding throughout the entire process. It was such a pleasure having him on board. Ansh Bakshi – (For my MIL & SIL) – Ansh did my pre-wedding shoot hair & make up and then worked with my Mother In Law & Sister In Law thereafter. Ansh is such a pleasure to work with, such a positive & happy soul to be around. It was such a blast working with him and he really made me & my family look bomb!
WeddingNama - an AMAZING team to work with, they focus on the smallest of details when it comes to the couple. They make sure to spend quality time with you to get the best shots. The team worked day & night to give us the BEST Same-Day Edit. We have watched it a thousand & one times and still can't get enough of it. Akash, Ankita and the entire team are SO fun to work with, love you guys!! Future brideys, pls note: PLS designate 1 person from both families to make SURE that all family videos/interviews are done. My family didn't get around to doing it, that is one of my biggest regrets :( I wish I had a video montage of my parents and siblings' interviews.
Comme Sogno Vero - Ankiit is a creative genius. Though he may refer to me as that crazy bridezilla (his favorite one too, haha), one thing you know for sure he will never compromise on quality. The decor at each event was so on point and we could not have been happier. Ankiit really became like family by the end of it!
Bridal Mehendi - Anju Hingna (Gandhidham, Gujarat) - Anju has such a precise hand and such an amazing eye for detail. Anju and I started working on customising my Bridal Mehendi design a couple months before the D-day. I sent her some references and she came up with the most fun, yet elegant Mehendi design. I would HIGHLY recommend her to all future brides.
Mata Ki Chowki Groom's Outfit - Shantanu & Nikhil - They definitely have some of the best designs for Indian Menswear. S&N fittings are on point, the designs/cuts really work well for more built men. Dev was mostly an S&N groom primarily because their fits were so perfect for his body type. Their designs are also very edgy and different. Very happy with the final outcome!
Mehendi Groom's Outfit - Needless to say, Sabyasachi outfits are goals. Project Bandi by Sakshi Mehra is one of our favorite menswear designers. She has the most fun collection of Bandi's. She made a custom-made Bandi for Dev and the R&D and detailing that went into it was impeccable. Her work ethic is commendable, the time & effort Sakshi takes to make sure you get the best of the best is so admirable. Project Bandi designs are so versatile, fun & different.
The Murphy Studio - such a talented team of designers. Each invite is so carefully designed and it was a treat to work with Mitali. You do have to re-check the content a few times to iron out the creases but in the design aspect of things, you can blindly trust their creativity!
Vendors: Venue: Welcome Dinner - The Square Terrace, Chunda Palace, Mehendi & Christian Wedding - Theme Deck Lawns, Trident, Sangeet - Zenana Mahal, City Palace, Hindu Wedding - Jag Mandir; Make Up Artists: Bianca Louzado Creative Make-up and Hair Design★ 5 ; Photography: WeddingNama★ 5 ; Planners: Percept Ice; Decor, Design, Styling and Execution: Comme Sogno Vero by Ankiit Malhotra★ 5 ; Bridal Outfits: Mata Ki Chowki -MonikaNidhii★ 0.5 , Shagun - Arpita Mehta, Welcome Dinner & Reception - Amit Aggarwal★ 3.5 , Mehendi - Papa don't Preach by Shubhika★ 5 , Sangeet & Hindu Wedding - Sabyasachi Mukherjee★ 4.9 , Christian Wedding - Karen Willis Holmes (Australia); Bridal Shoes: Welcome Dinner - Salvatore Ferragamo, Reception - Dior, Mehendi, Sangeet & Christian Wedding - Gucci, Wedding - Valentino; Bridal Jewellery: Welcome Dinner, Sangeet, Hindu Wedding, Christian Wedding & Reception - Khanna Jewellers ★ 5 , Mehendi - Prerto★ 3.2 ; Groom's Outfits: Mata Ki Chowki, Sangeet & Reception - Shantanu Nikhil Groom wear★ 4.9 , Welcome Dinner, Christian Wedding – Spark Tailor (Singapore), Mehendi, Hindu Wedding – Print Kurta & Churidaar by Sabyasachi Groomwear★ 5 & Bandi by Project Bandi (Mehendi),  Hindu Wedding – Sherwani by Sabyasachi Groomwear★ 5 . Stole by Frontier Raas★ 4.3 . Safa by Youngsters by Amaare Couture ; F&B: The Kitchen Art Company★ 5 ; Bartending: Flaming Trio ; DJ: DJ AJ★ 5 ; Percussionist: Tarang Singhal; Saxophone: Ryan Sadri; Choreography: Singapore & Sydney: Neha Josi & Saher Rida Hashmi, Gandhidham: Vijay Bhakta & Aisha Bhanushali;  Bridal Mehendi: Anju Hingna; Wedding Favors: The Initial Studio ; Wedding Invites: The Murphy Studio★ 4.8 ; Salon Set Up & Guest Mehendi: Gouri's Makeover & Style Studio, Udaipur; Makeup Artist For The Bride's Family: Kabir Krishan Kumar, Ansh Bakshi; Engagement Ring: Infiniti Jewels Singapore.