A Grand Delhi Wedding at the Umrao : Chhavi & Parag
BY The WMG Bride | 13 Apr, 2014 | 381 views | 4 min read
If you live in Delhi, chances are you would have at some point of time been stuck at the Gurgaon Toll, while you heard a full on 'shaadi procession' happening inside the Umrao. While you may not have attended any wedding there, we take you inside this mysterious venue with an effeverscent bride in a stunner of a Sabyasachi lehenga and her groom! While this bride claims to be a tom boy, she looked every bit the traditional Indian bride on her big day! PS: Photo of the bride with her pet doggy is one of the cutest things we have seen since
Brides M's bridesmaid boxes!
Meet Chhavi & Parag
They met in a typical arranged marriage set up through match makers but had a courtship that was almost a year long.  Chhavi recounts "By the end of it, it didnt feel like an arranged marriage at all! Given the time of our 10 month long courtship, I had lot of time to do shopping. I hand picked every little thing myself. Right from my entire clothes what I wore on functions , to bed sheets I got for myself."
The Engagament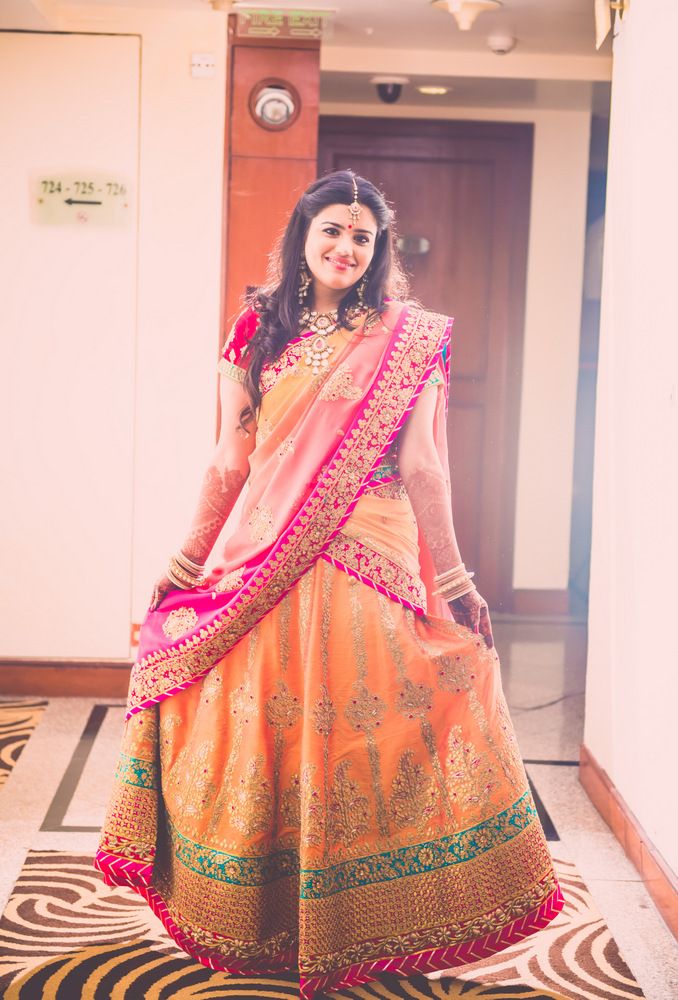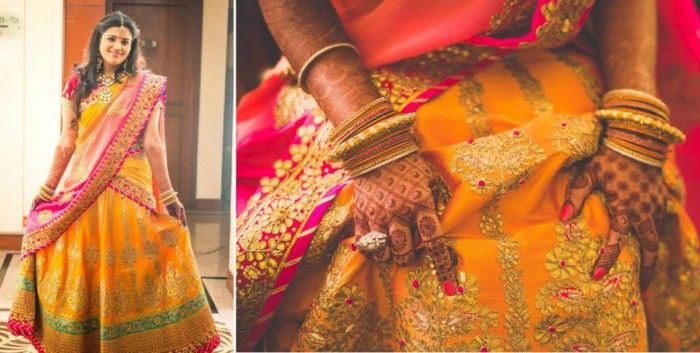 Love the colors and that center kada. Yeah, we notice those kind of details ;)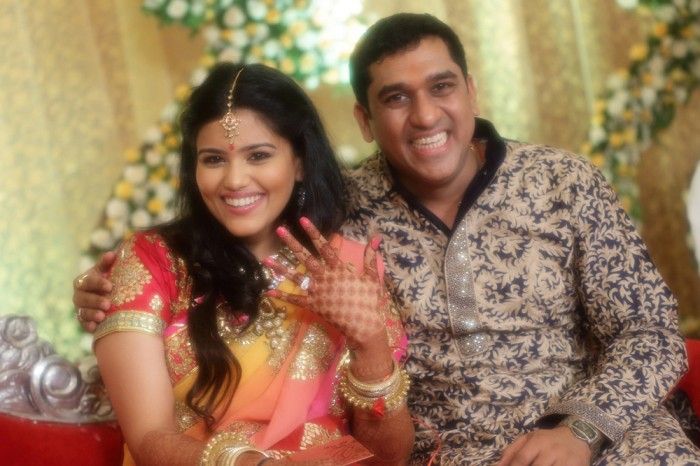 The Mehendi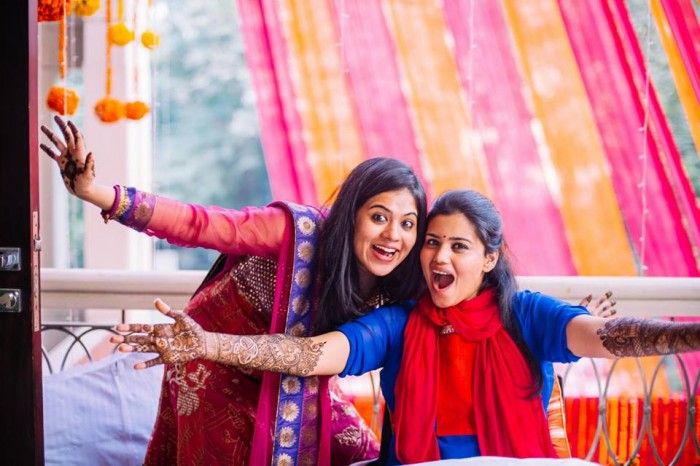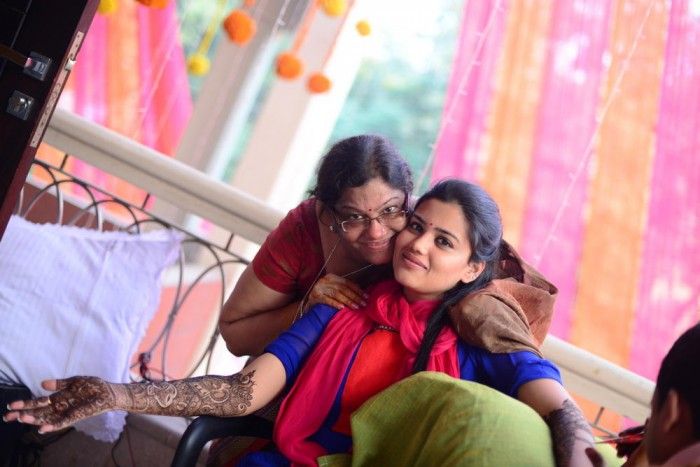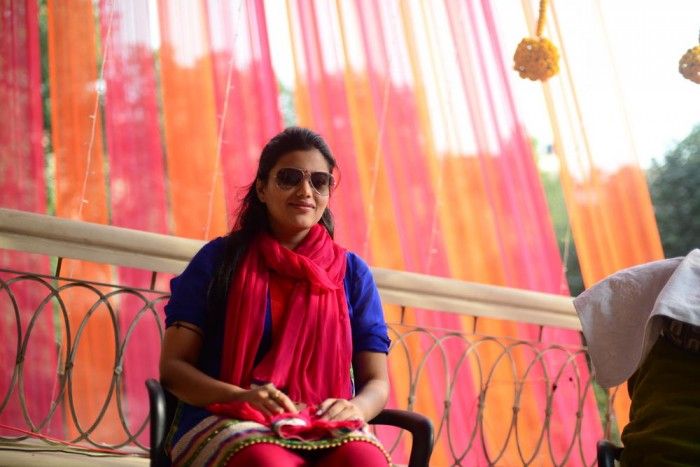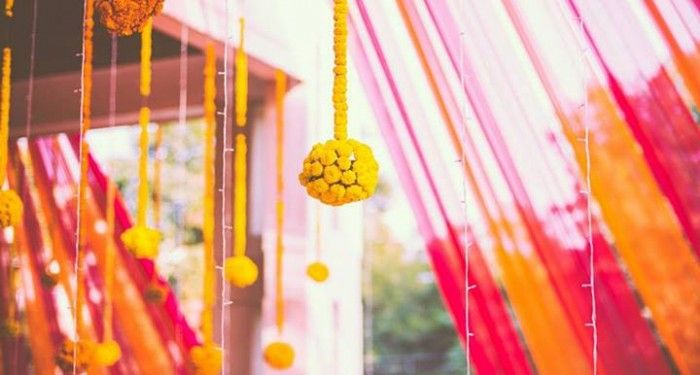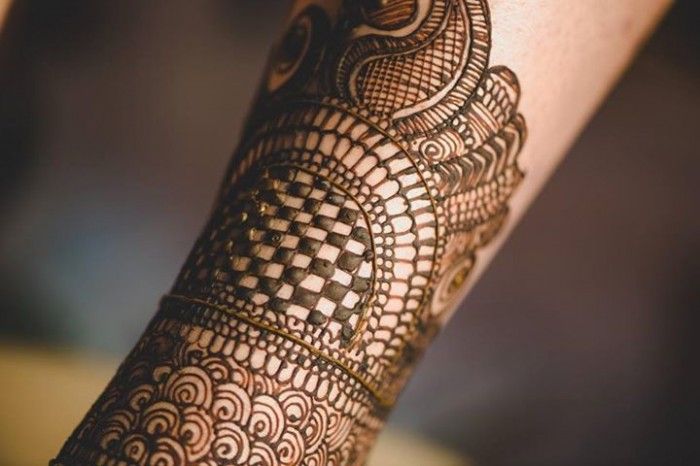 The Wedding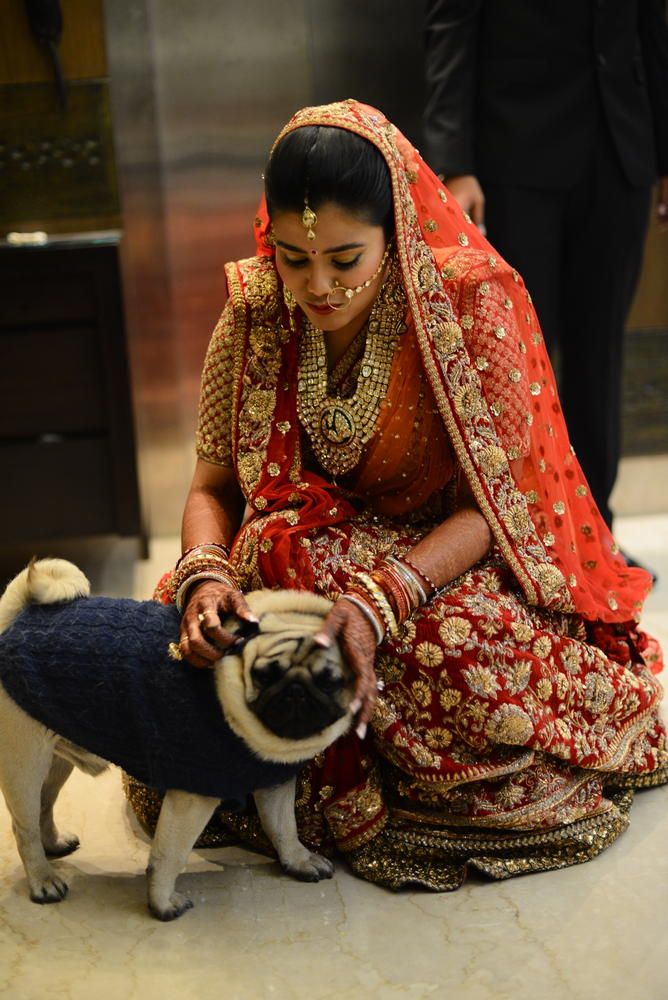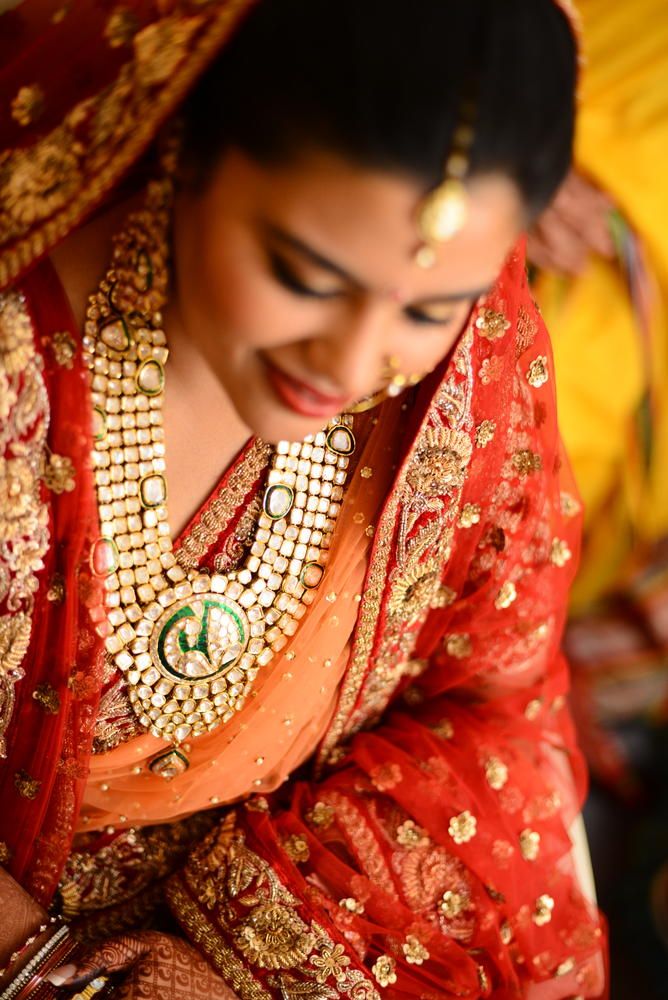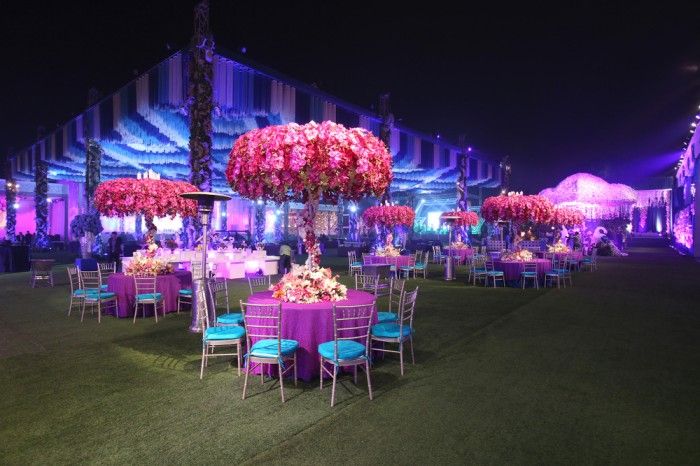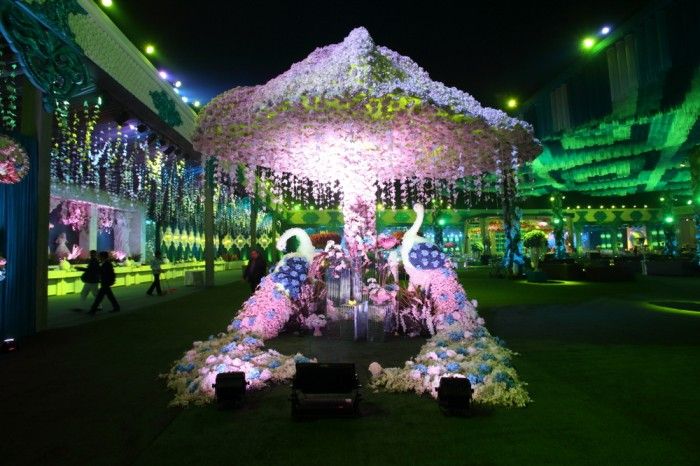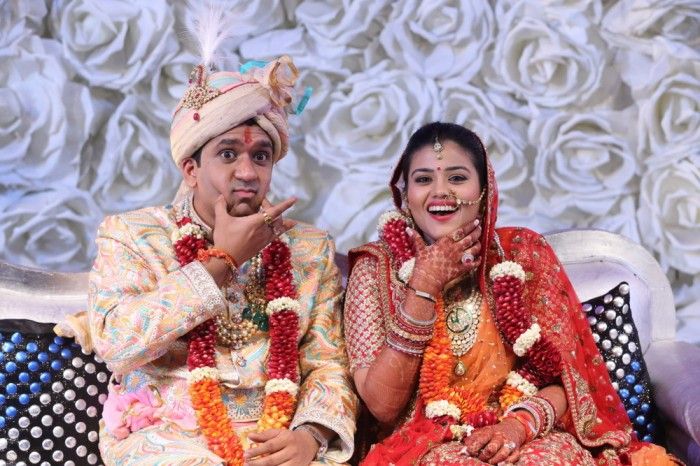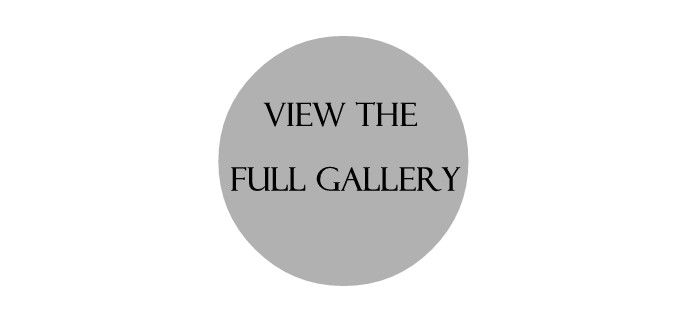 Hi Chhavi, tell us about your events & outfits!
It all started with a roka function before all the festivities began, and was followed by our Engagement , Cocktail , Mehendi, & Wedding.  I was certain that for my engagement I wanted something light and breathable and Gota patti was the way to go. After hunting for Nidhi Tholia in Delhi stores, I couldn't find too much of what I liked so I went all the way to Jaipur to her flagship store called Saffron where I found the engagement lehenga
 . My mehendi was a fun, low key affair with a chilled out vibe and lots of masti and posing (as is obvious from the pics ;) ). For this I picked up a suit from a designer called Sobha Jain .
For the wedding, which happened at the beautiful Umrao it was my dream to always  be a Sabya bride . I looked and explored for months. I visted every possible designer in Delhi.  I was clear I wanted to wear something very traditional. For traditional work, Sabysachi as per me is King.  There was a Sabya Exhibiton at The Grand which took place and the moment I entered that place I looked around and within a span of half an hour I knew exactly what I wanted to wear.  It was a red gold lehanga with one peach and  red chunni. The next day I came with mom and the decision was made. Overall my makeup artists Vanita Kahol was awesome and so were both my photographers Kuntal Mukherjee and Prakash Tiokani. They did an awesome job!
You did some in house designing for the wedding card. Tell us more !
We always wanted to make a card which can be used by others. Somewhat like a utility box. We see outrageous amounts being spent on wedding cards which is redundant once the marriage is done.  So we, under our company name Reveco created the wedding box out of our stone (we manufacture onyx and alabaster) .  It took months for this idea to materialize.  We collaborated with "Divinity" for the gold foil work and "Nimantran" for the material inside the box to come up with a wedding box that people could use even after the wedding is over ! Wedding card can be seen in full gallery. [handbook] The Bridesmaid wore a
DOlly J
on the cocktail (See full gallery). Dolly J is a member of our 
WMG Handbook
. To know more about how members are chosen please read our
FAQ
[vendor]
Vendor details:
Venues: Eros Hilton for Engagement,  Meridian for cocktail (not shown here can be seen in full gallery) , Mehendi at home, Wedding at Umrao
| Photographer : Kuntal Mukherjee & Prakash Tilokani
|
Outfits: Nidhi Tholia for Engagement( Saffron colored lehenga . Nidhi Tholia is available in Ogaan in Delhi),  Ragini Singhania for Cocktail (see more pics n the full gallery) , Sabyasachi for Wedding 
| Makeup Artist
: Vanita Kahol | Decor for Mehendi and Engagement: Disha Jain, Decor for wedding : Gupta Tents| Invitations by Reveco