A Head-To-Toe Shot List Of Your Bridal Look That You Have To Get!
BY Sakshi | 15 Oct, 2018 | 9816 views | 3 min read
Now one thing which made me super awkward as a bride was- how do I pose for different shots? Bridal portraits can be quite cliche for most brides, but why not get close up shots of your bridal look too? After all, you've put a lot of energy into getting all the little things that make up your bridal look, so getting close shots from top to bottom is something we highly recommend! Here is a checklist of sorts which will make it easier for you!
A close up of your bridal face after you're ready!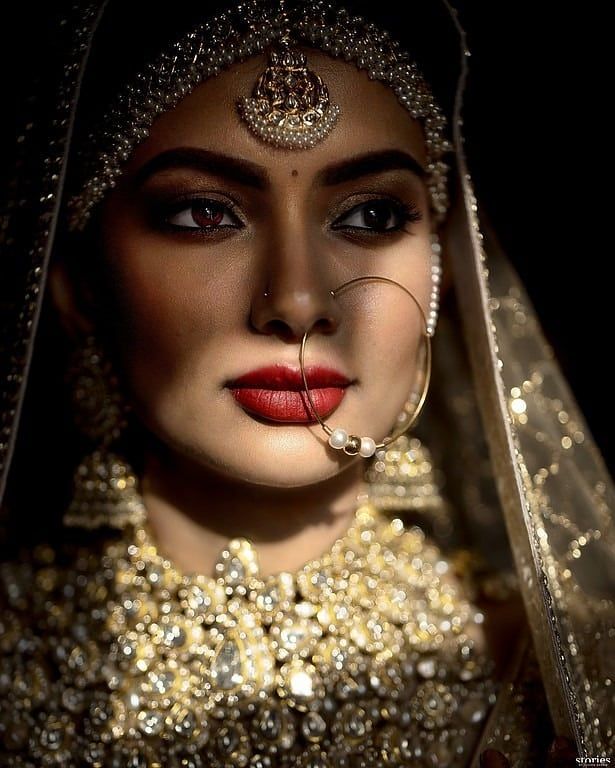 Image via Stories By Joseph Radhik★ 4.5
How gorgeous is this shot? So elegant yet fierce!
Or something with a bit more drama!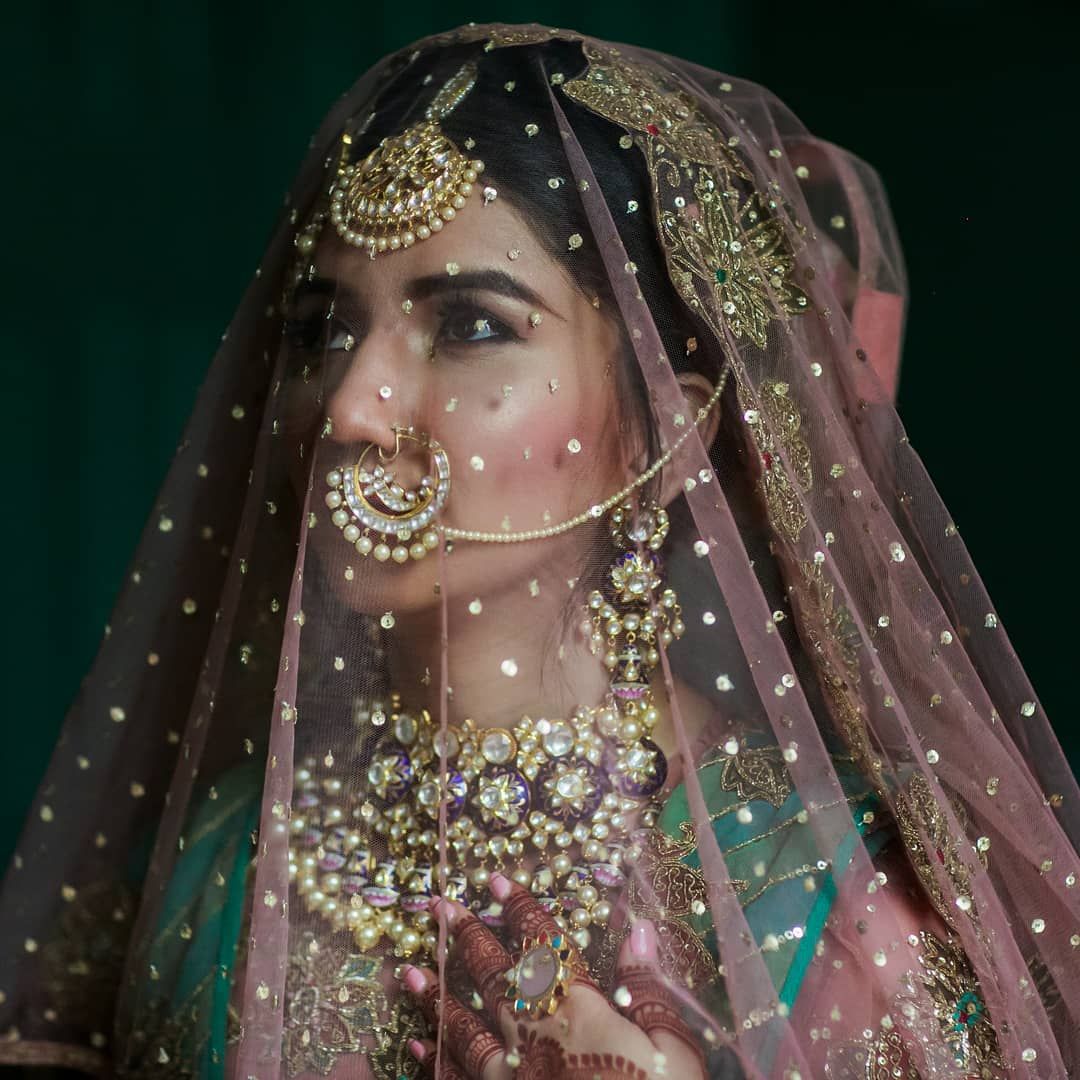 Image via @nadiadphoto
Using your dupatta as a veil is a perfect way to add some drama to your bridal portrait!
A half shot also looks amazing!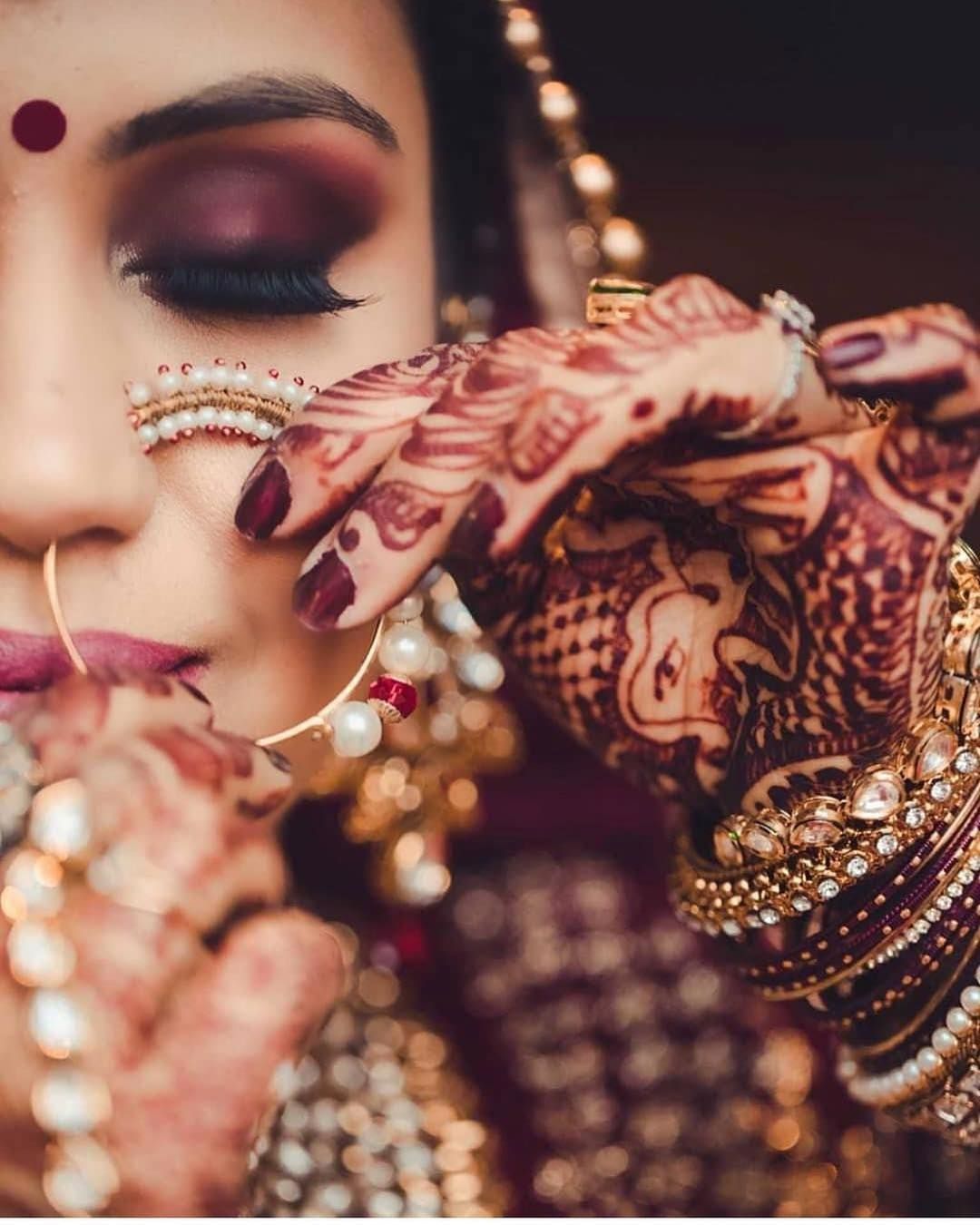 Image via Oragraphy★ 4
This shows off your gorgeous makeup and looks quite modern!
A top shot to show off your gorgeous hair accessories!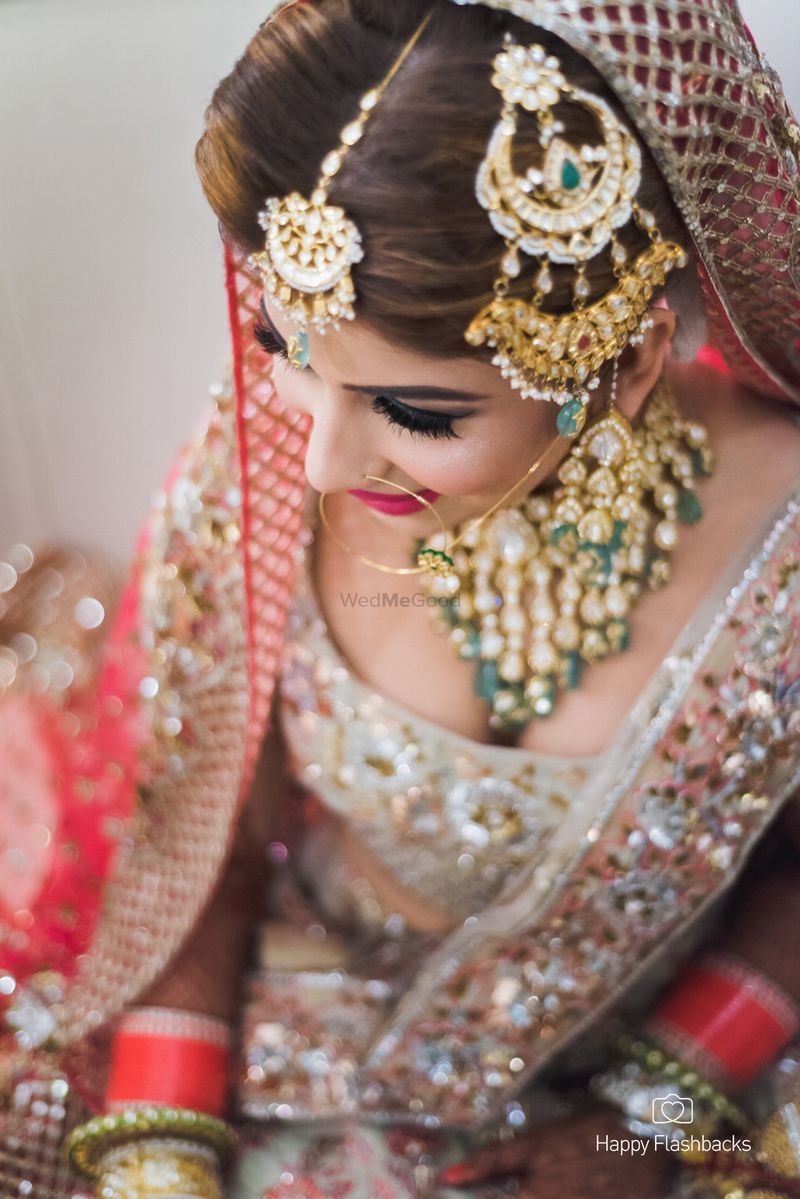 Image via Happy Flashbacks★ 5
Stunning jewellery deserves to be shown off. And this is a perfect shot that makes the hair jewellery and accessories, a hero!
The side profile shot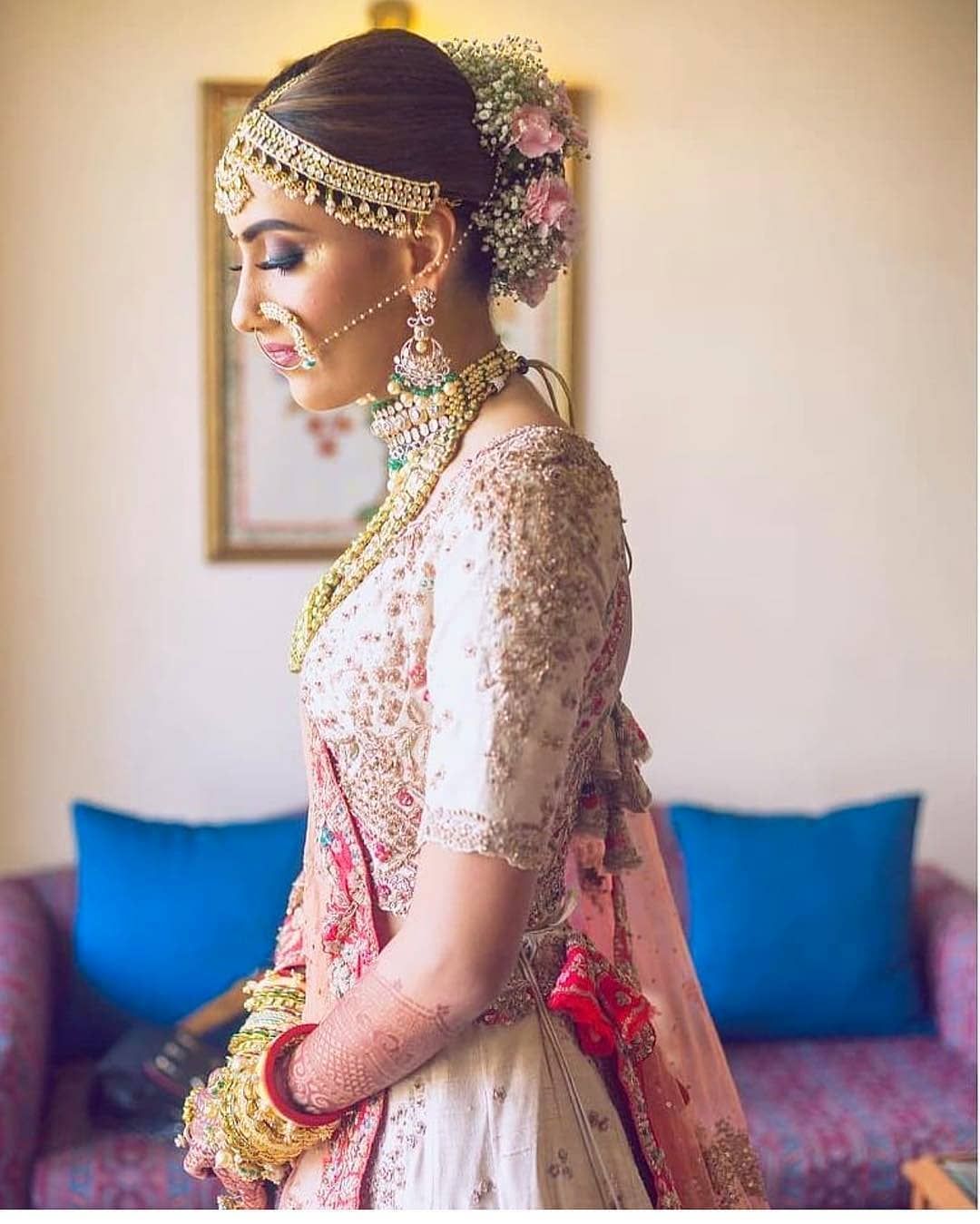 Image via Knotting Bells★ 4.5
This shows off your bridal bun and your jewellery too!
Your bridal bun with the dupatta
Image via Beginnings For You
A magical shot this one is, which a lot of brides forget to take!
Your bridal blouse and the necklace before the dupatta is draped!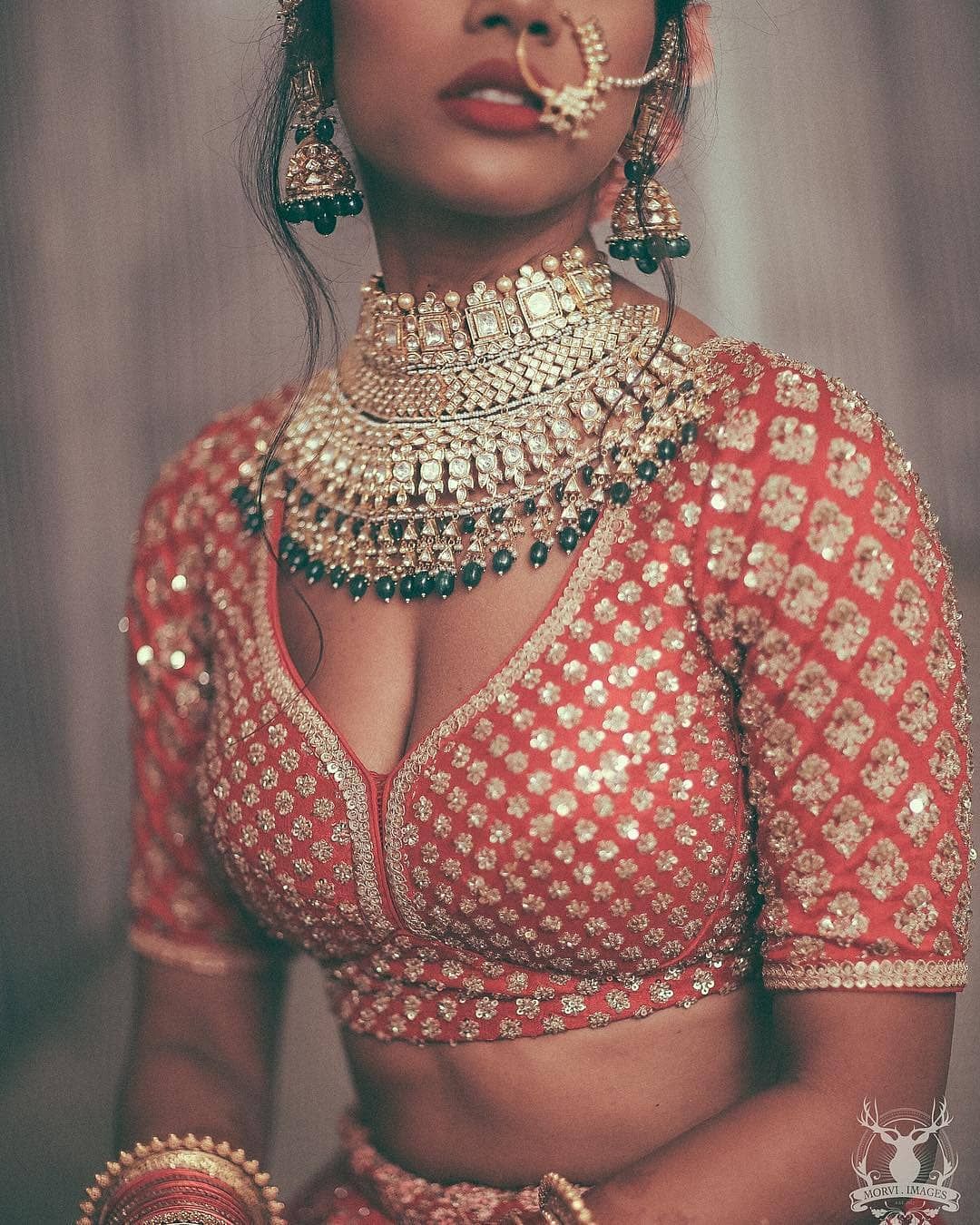 Image via Morvi Images Photography★ 5
For the fiercely modern bride- looks quite amazing!
And of course, one after!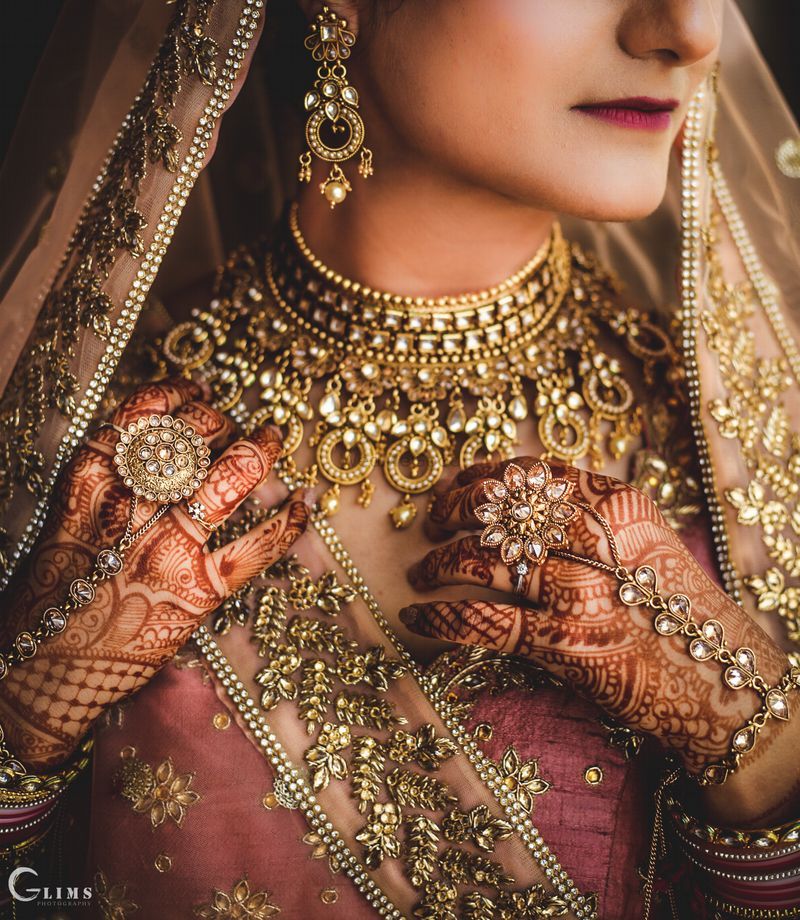 Image via Glims Photography★ 4.5
This one is so gorgeous!
Showing off a special accessory like a Nath or Haathphool!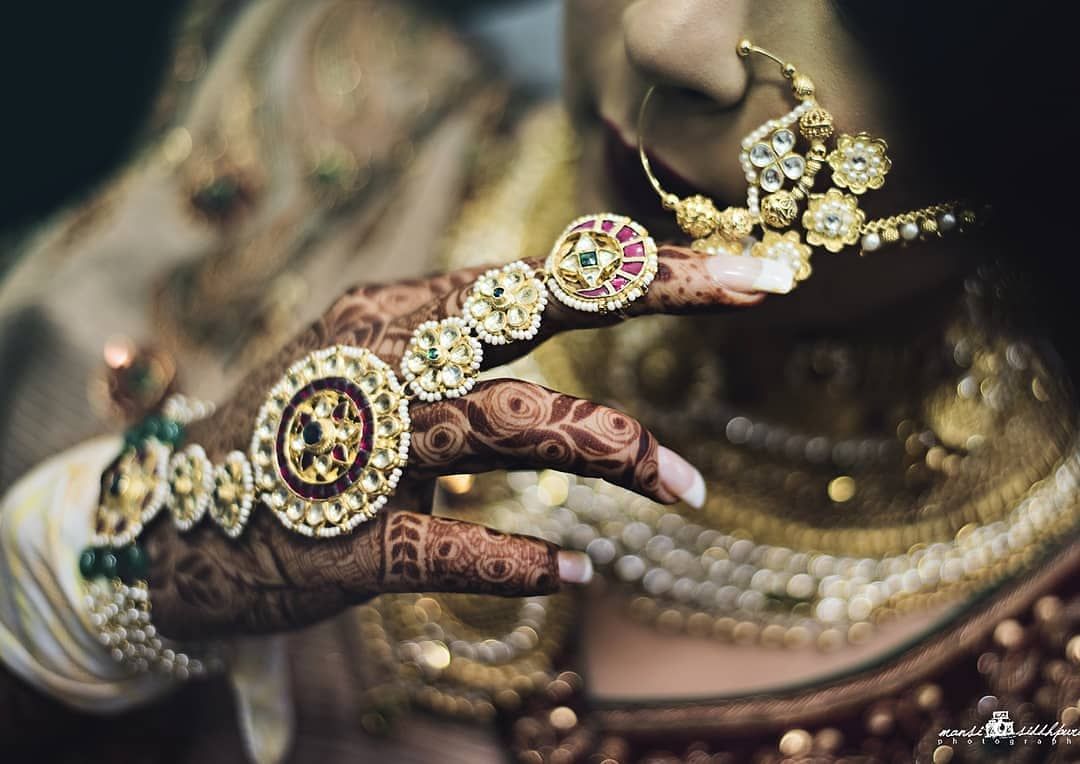 Image via Mansi Siddhpura Photography
Wearing a special accessory or jewellery or maybe an heirloom one? Show it off!
Your Mehendi-laden hands with the Ring, Chura and Kaleera!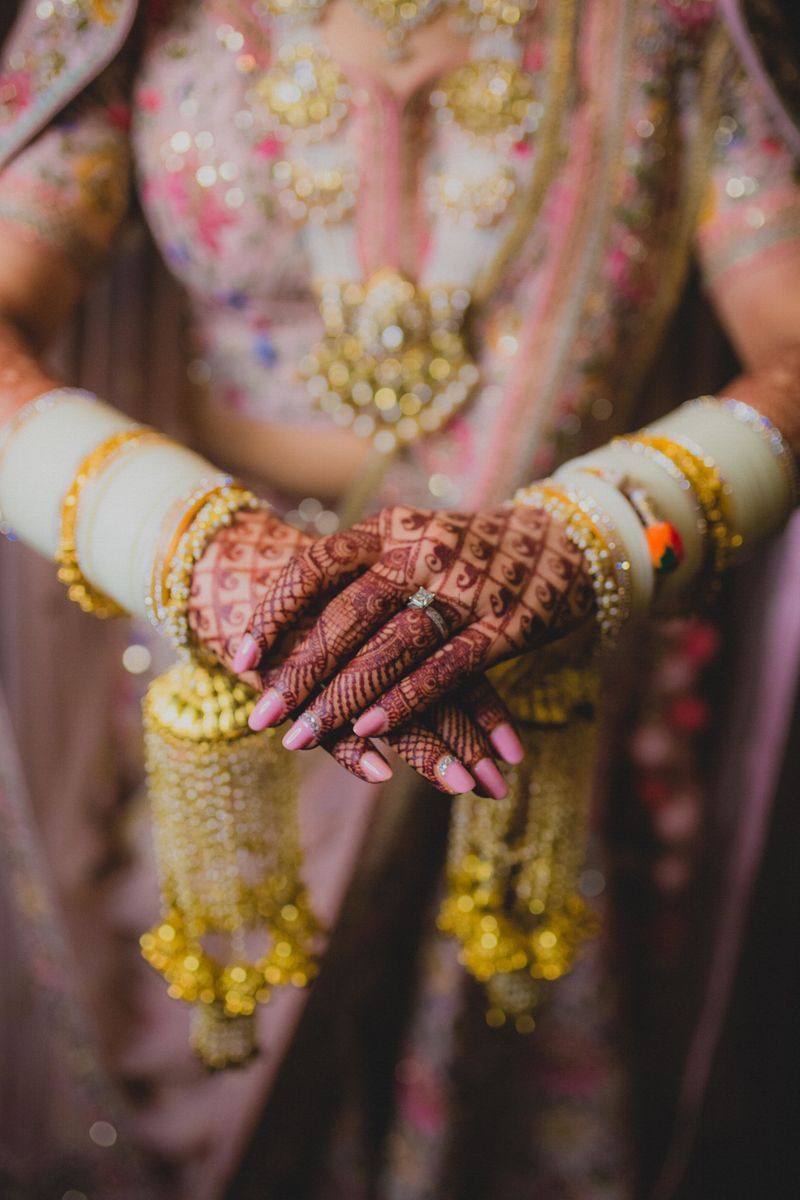 Image via Vows & Tales★ 5
Always a winner this one is! You can even get one with focus on the kaleere!
Your waistbelt if you're wearing one!
Image via Cinnamon Pictures★ 5
This one is a must have for South Indian brides!
And of course, your bridal feet with the Mehendi!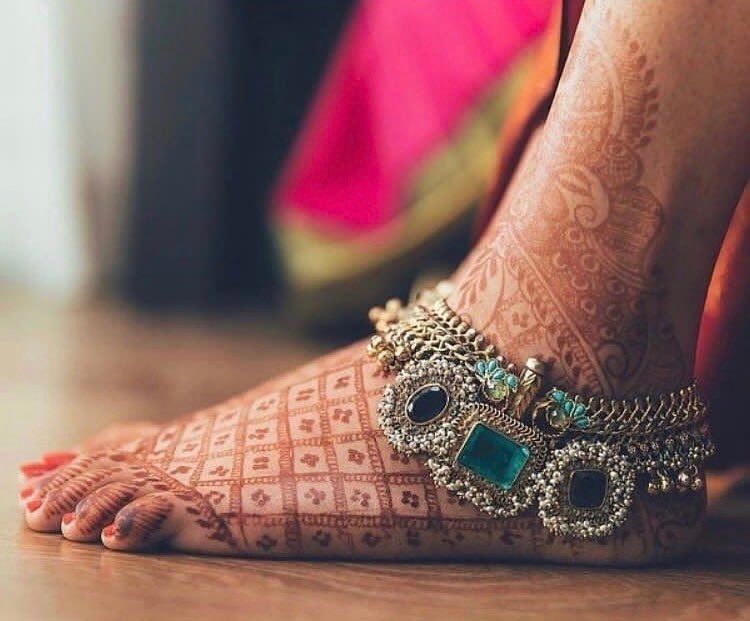 Image via Meraki by Vinay Venugopal★ 5
So pretty- especially if you're adorning a pretty accessory!
Your bridal shoes!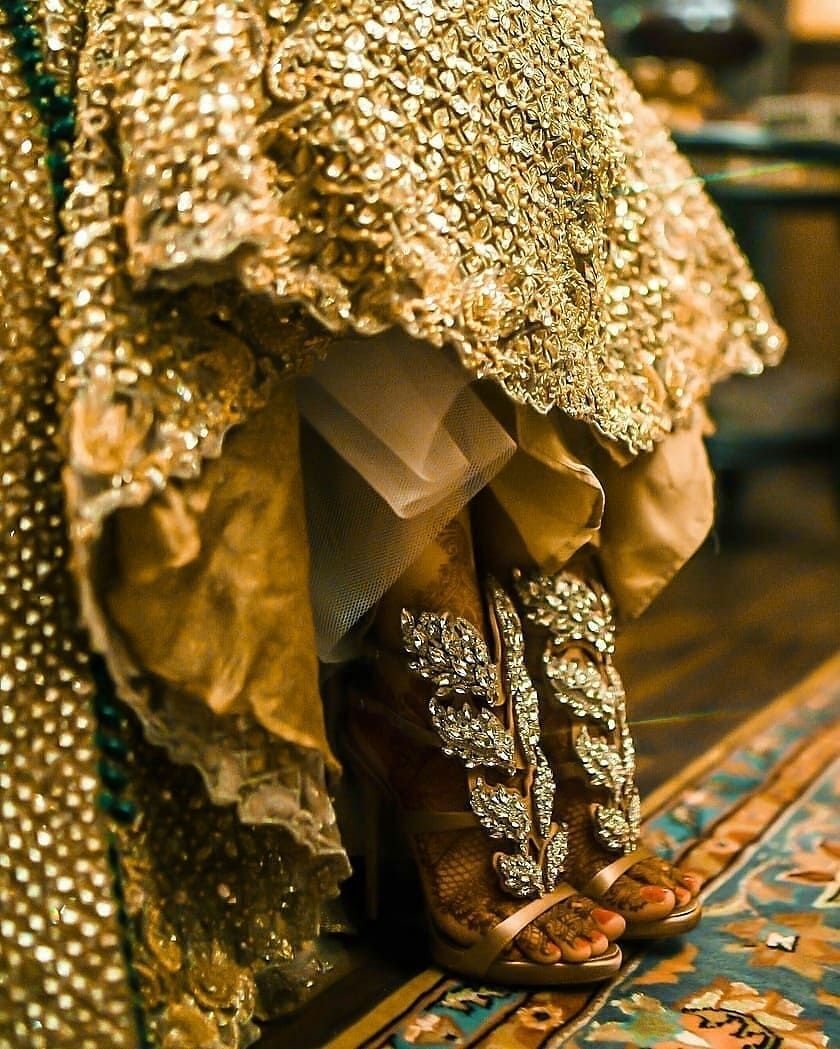 Another must-have is what we feel!
A half body shot to show off that blouse and the jewellery!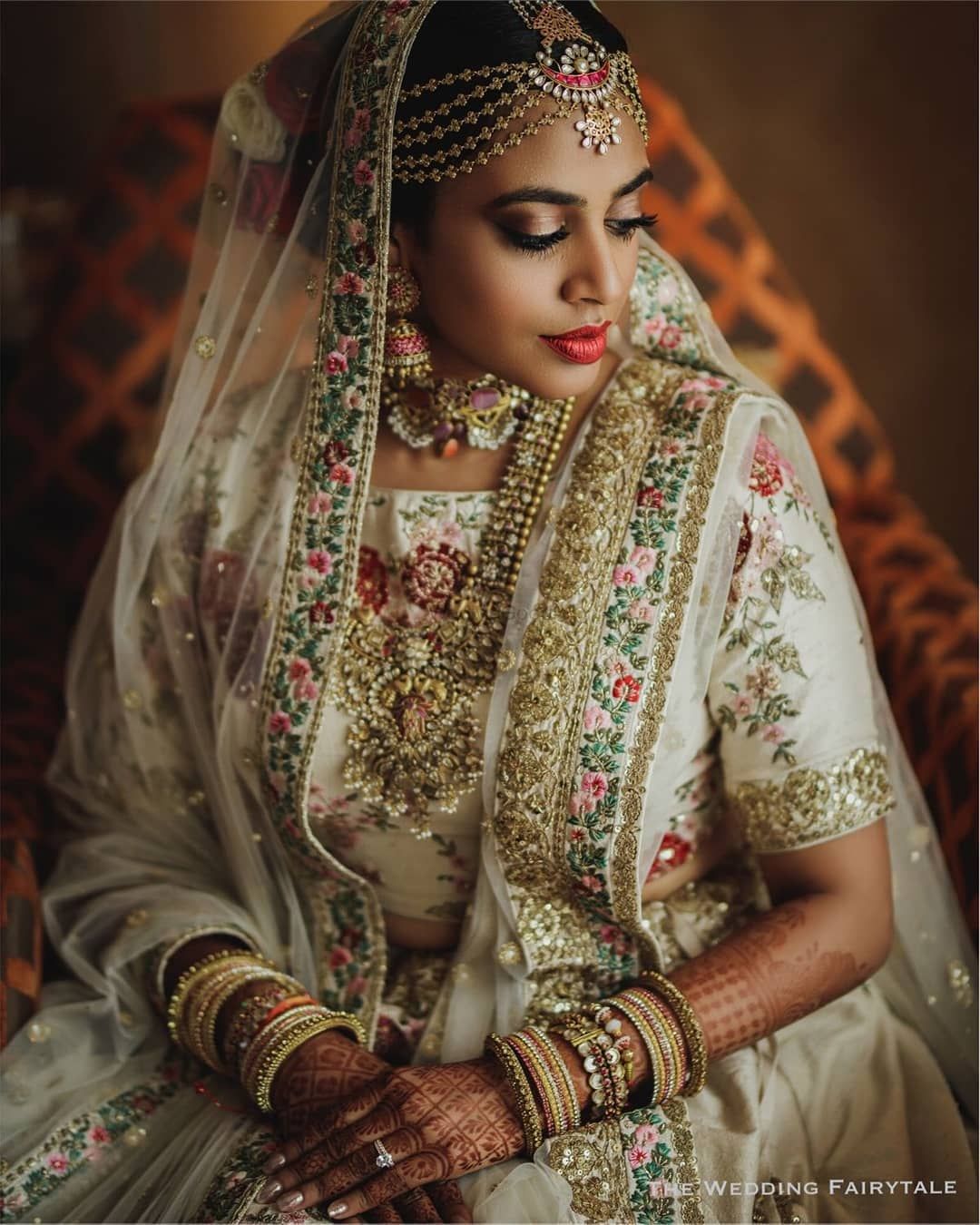 Image via The Wedding Fairytale★ 4.6
Sitting down and acting all coy- makes for a keepsake shot!
A 3/4th Shot for some perspective!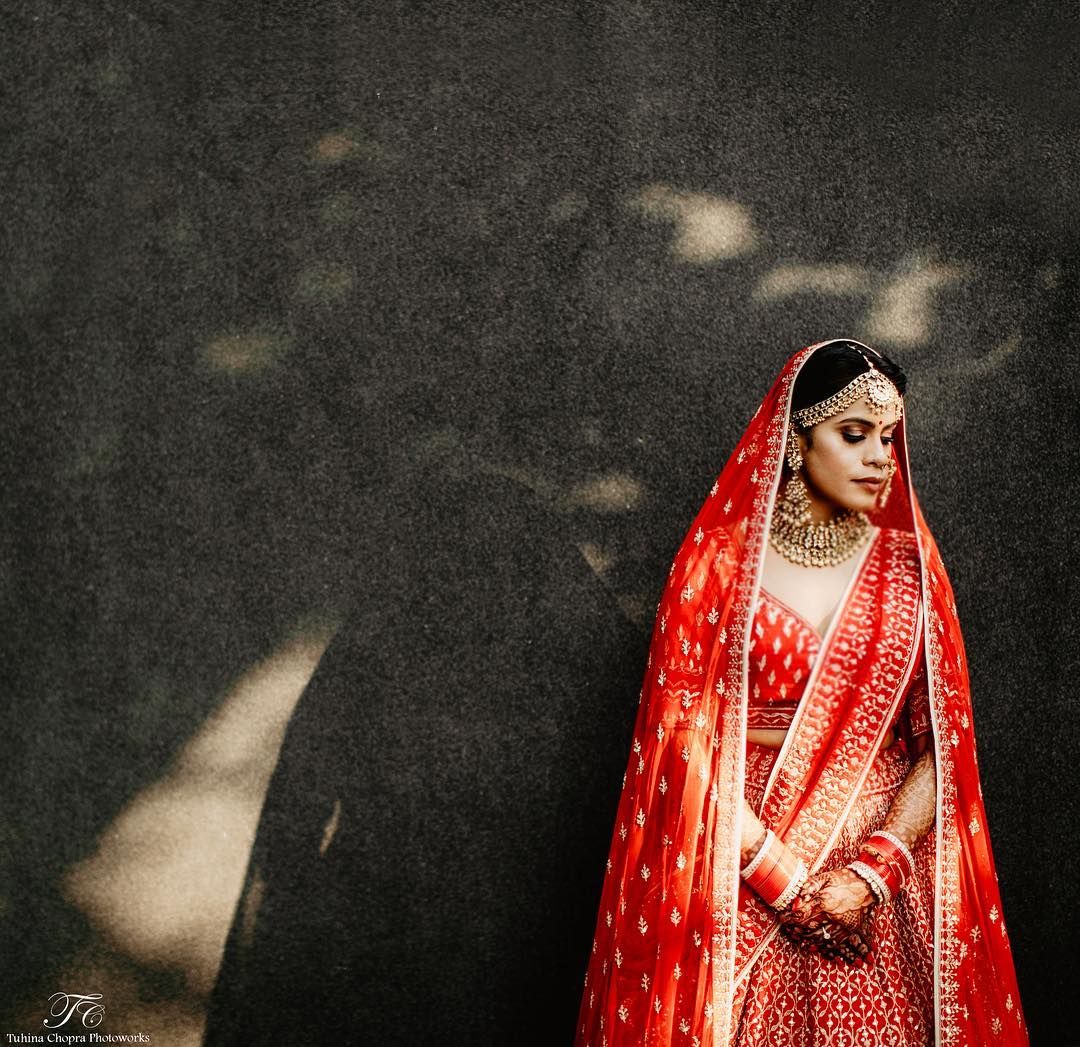 Image via Tuhina Chopra Photoworks★ 5
Another winner that shows off your bridal look!
And finally, a lot of shots of your whole bridal look!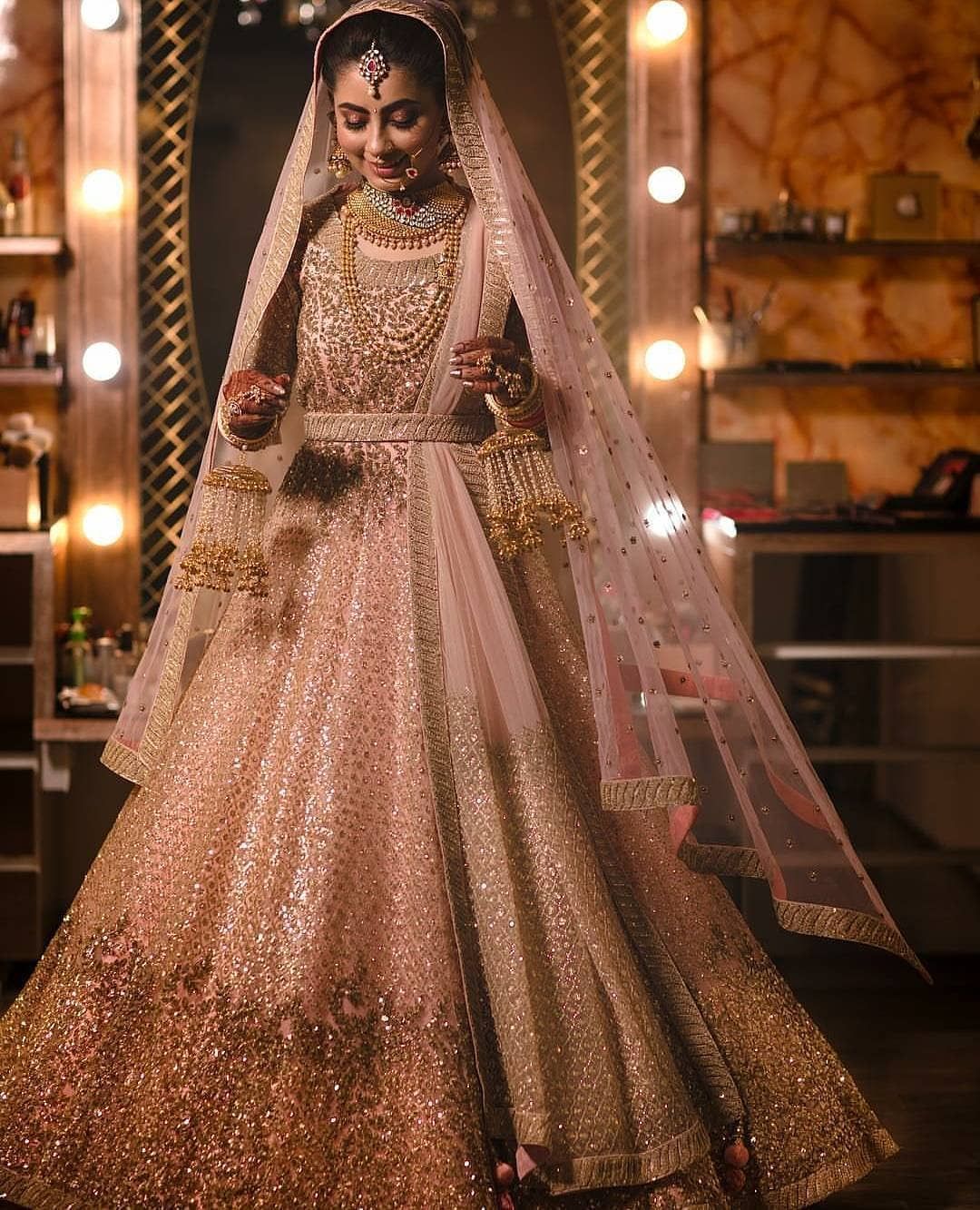 Image via Gautam Khullar Photography★ 4.8
Goes without saying, but get loads of these- twirling, top shot.. get as creative as you can!