A Honeymooners Guide To: Australia !!
BY The WMG Bride | 05 Mar, 2017 | 136 views | 7 min read
So you had a winter wedding, and all the cliched European holiday options will freeze your butt. Well fret not, because Aussie-Land is beyond amazing. We took notes from a couple who holidayed there recently to get you what to do, where to go. etc.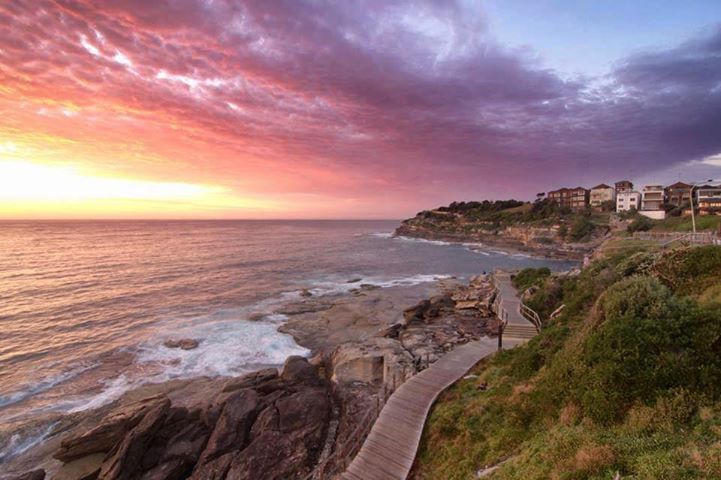 Itinerary & Hotels
Itinerary:
Delhi-Melbourne(3 nights) -Cairns (3 nights) -Sydney (4 nights) -Delhi via Cathay Pacific
Hotels we stayed at :
City Tempo Melbourne CBD
(approx 9000 Rs/ night),
Best Western Plus Hotel Sydney
(10,500 Rs/ night) ,
Cairns City Palms
(7000 Rs/ night)
Hotel Reviews:
Best Western in Sydney was our favourite hotel. It was just a minutes walk to the metro and everything was either fifteen minutes walk away or just a train station away. If you want to stay close to the center (but not the center itself since its exorbitant - this one is such a value for money buy - it's not in the thick of things like Darling Harbour hotels are, but its way cheaper and super conveniently located ). Melbourne City Tempo are cute little apartments which again are in CBD and you can walk to all the major locations . City Palms in Cairns was just okay- it was far from the main action and was pretty average. We wouldn't recommend it. There is a conveniently located Ibis there which was close to everything,
---
Our Top Recommendations in Sydney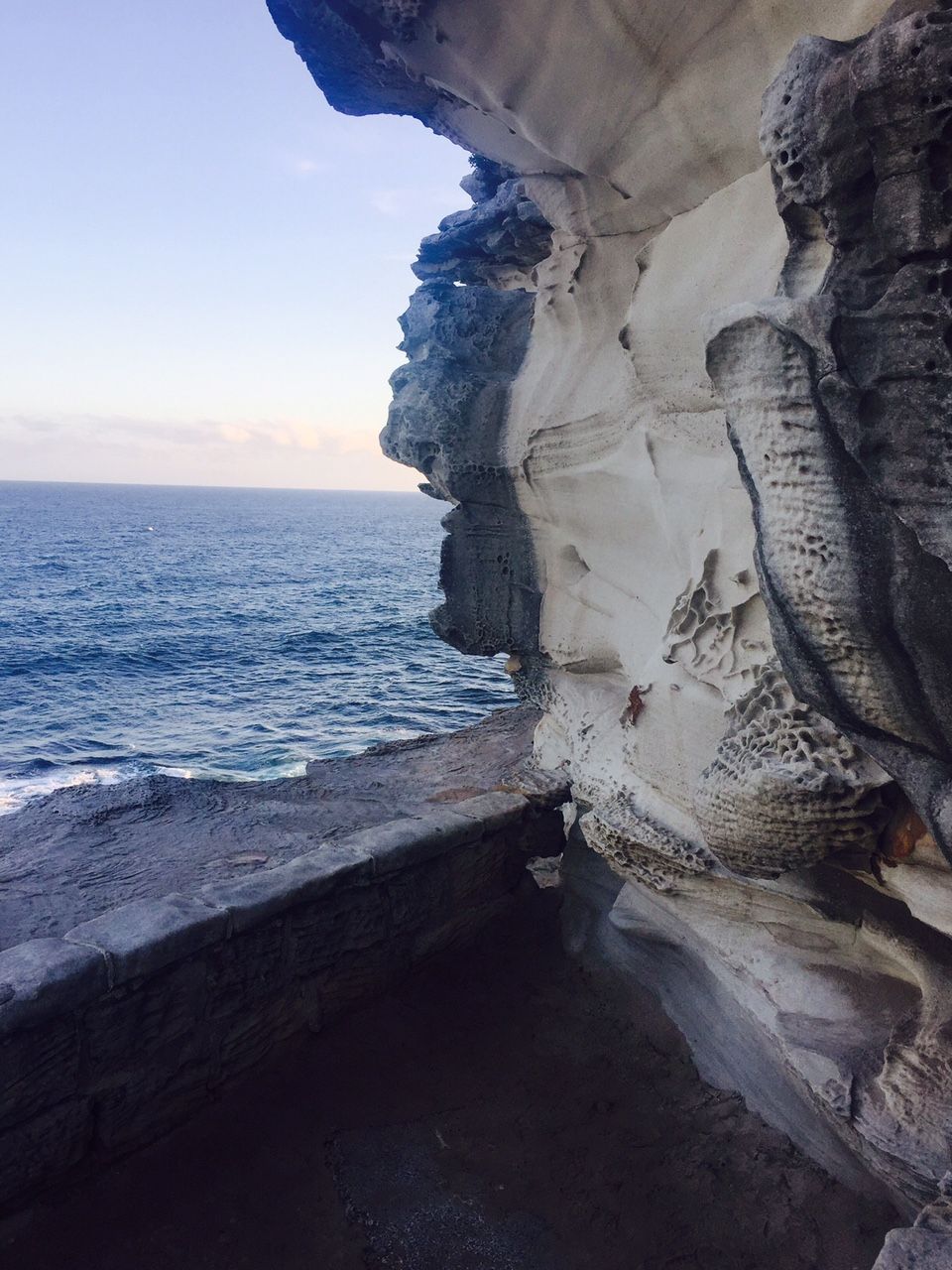 Sydney: The Bondi Coastal Walk & Surf Lessons!
There is no way you will NOT visit Bondi Beach when in Sydney. Its a beautiful beach, although crowded but with a lot of things to do- definitely enrol for a surf lesson (you will have to book two days in advance if you want a seat). Also not to be missed is the coastal walk that stretched from Bondi to Coogee beach. While we didn't do the whole walk and turned back after a bit - the views on this walk are the most breath-taking we saw in Australia. Just miles of water, deep cliffs, gorgeous stone arches and everything looks like a picture post card. If you do this slightly earlier say 4.30 ish then enroute you will find an infinity pool overlooking the ocean which is open to Public for just 6$. Places to drink  & eat near Bondi
:
Bucket List
Sydney: The Opera Bar
Right below the Opera House, is this neat little bar right by the water. You always have to wait to get a spot, but there is nothing like watching the sunset with drinks at this place. The vibe is amazing and it isn't too formal- relaxed and chilled out.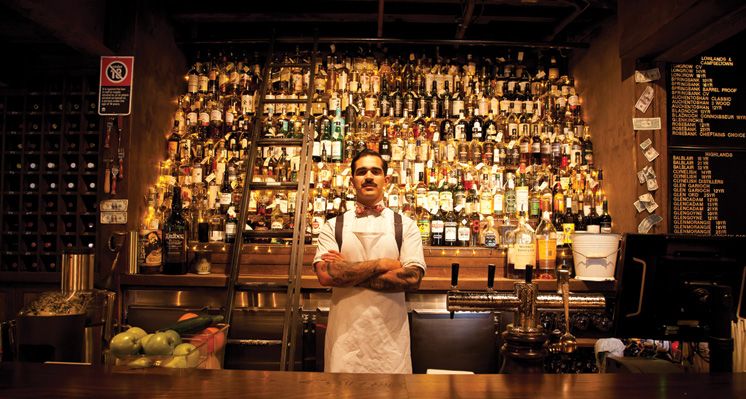 Sydney: The Baxter Inn for Whiskey Cocktails
Sydney has a ton of hidden speakeasy bars. Which means you don't even know they exist- there is no sign, no boards, no address. You google map it and land up there . After which you have to ask people how to enter the Baxter Inn.. go through a trap door on the floor, climb down some steps and the doors open to a bar with some seriously amazing whiskey cocktails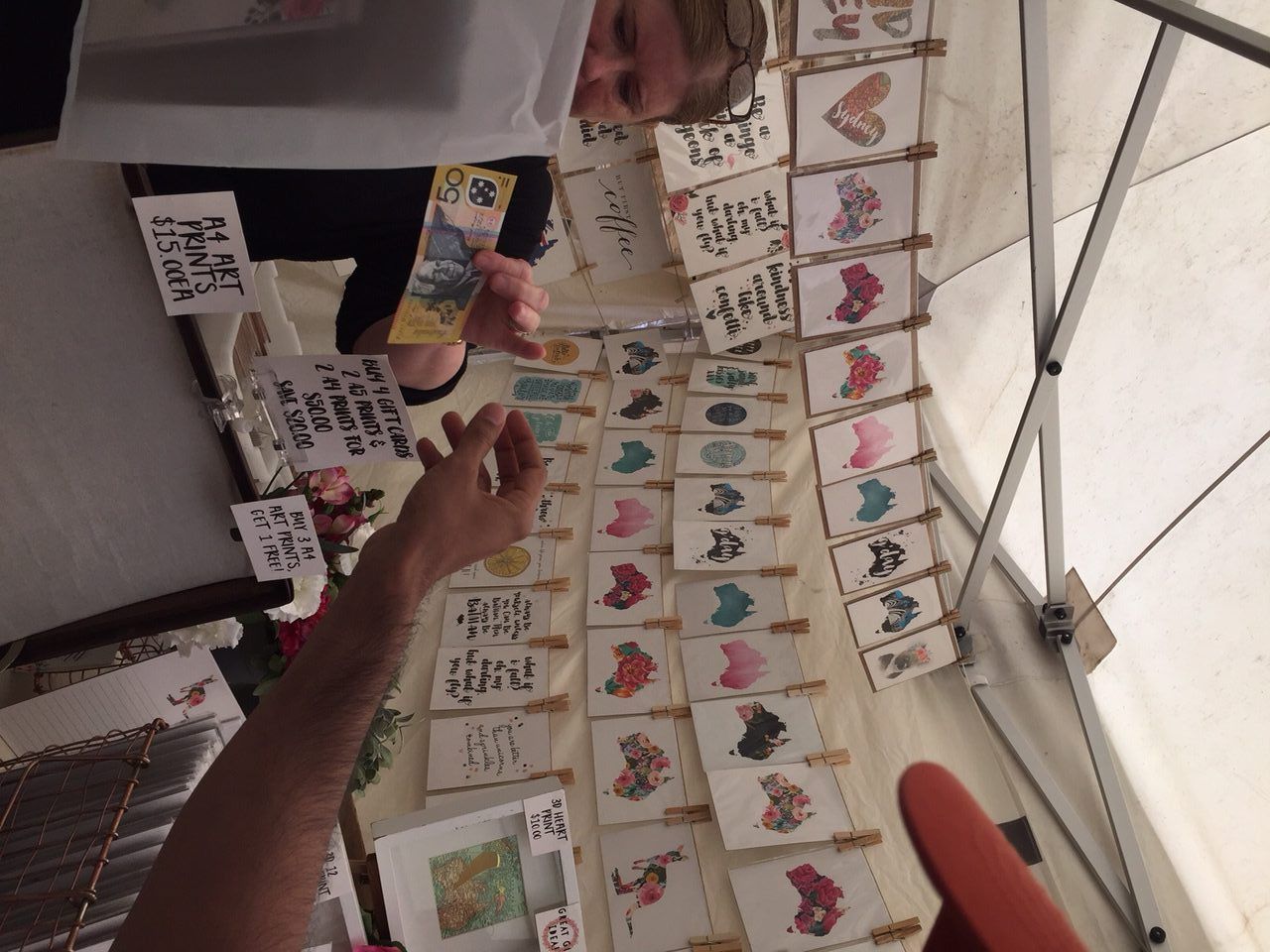 Sydney: The Rocks Flea Market + Rocks Area
The Rocks is an older part of Sydney, but seems so European that its a must visit. Every Sunday there is a flea market on at the Rocks where local produce and artefacts are sold. Right from really cute prints for the home, to local jewellery , lamps , food, clothing- there is something for everyone here. We loved going here and picked up a bunch of gifts for back home . Small prints to create a gallery wall, a pair of wooden sunglasses etc.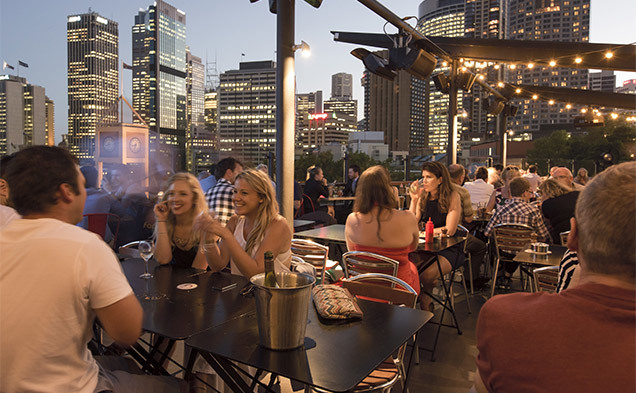 Sydney: The Rocks Pub Crawl
There are a lot of fun pub crawl operators you can find on TripAdvisor and they all operate near the Rocks area. Would be a good idea to probably do this one night as Sydney has a really vibrant nightlife and they take you to all the spots locals love to drink at.
Our Top Recommendations in Melbourne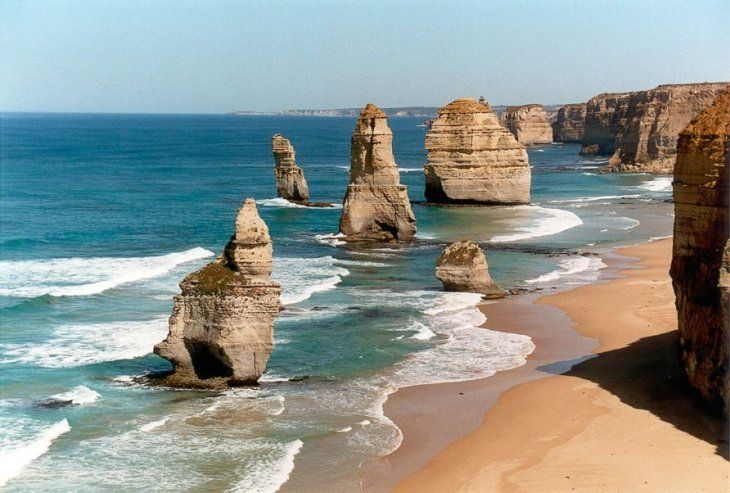 Melbourne: Hire a top down car on Great Ocean Drive till 12 Apostles
The great ocean drive is of course something that cannot be missed from Melbourne. Stretches of clear water, koalas in the trees and we even spotted a Kangaroo ! We left early at 7 am and drove till 12 Apostles.  On the way we stopped at a few spots - food at Port Campbell, Koala Cafe , Cape Otway National Park and more. Remember people- its a FULL day thing. We returned to Melbourne only at about 8 pm at night and we were exhausted, but I highly recommend you drive rather than take a tour bus.  The 12 apostles in itself are beautiful, but really may not be worth the long drive, so turn back whenever you want - since the best part of the drive is the views on it . Also you might want to break your trip and do an overnighter in Lorne if you have time. You don't need a special international license. The existing India one should do. Car Rental Service We Used: Advance Car Rental.
Melbourne: The Bourke Street Mall
Tons of cute shops and restaurants line this area. Staying close to the CBD is essential as there is a free tram service for anywhere you want to go. We could walk till here and just stroll up and down this place.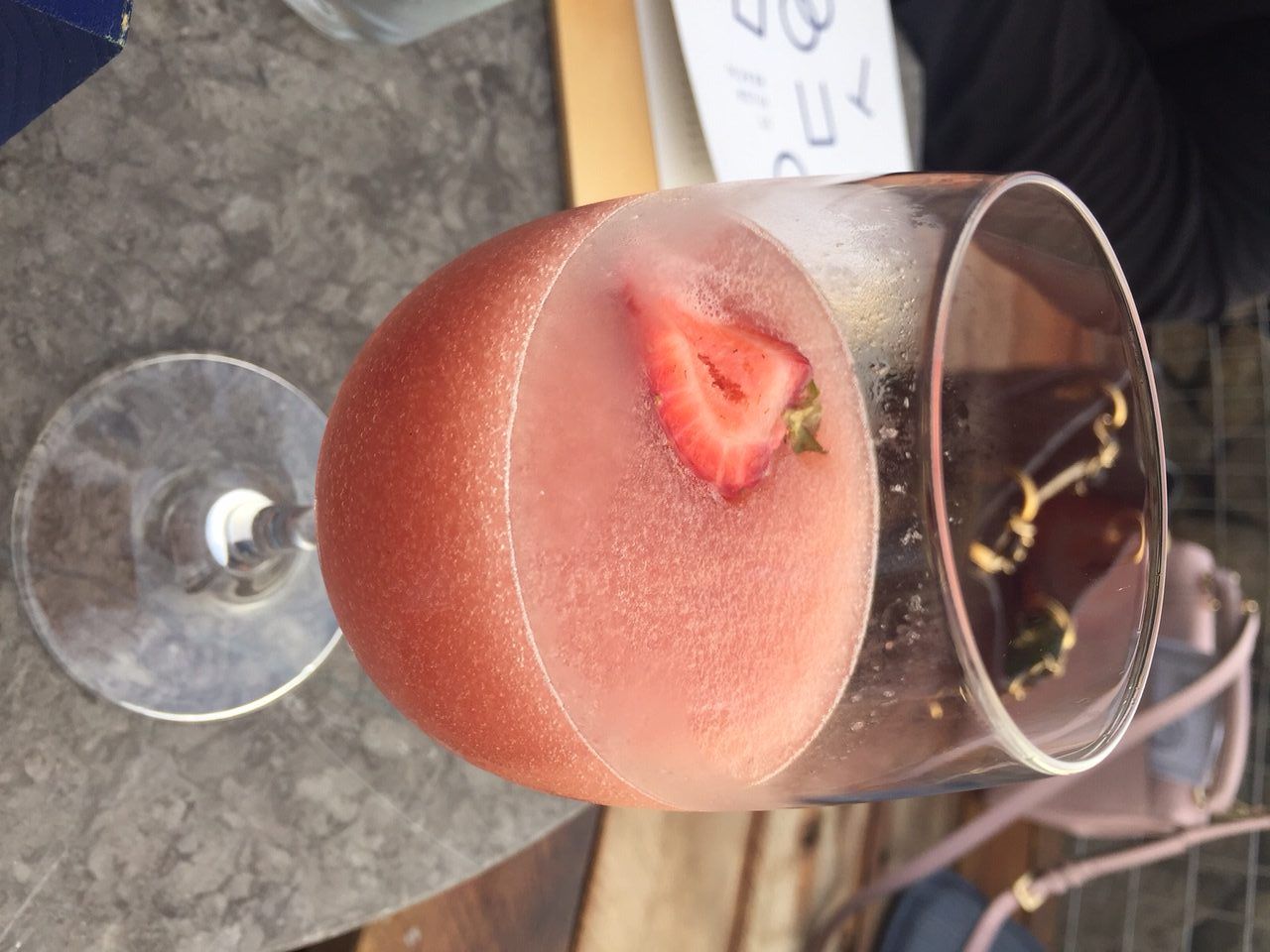 Melbourne: Drinks & Views at St.Kilda
St. Kilda is the beachy area of Melbourne and though the beach isn't really functional i.e people don't go into the water or anything, there are tons of really nice bars and cafes lining this with amazing views. Check out 'Pontoon' for amazing drinks with the feel of sitting right by the ocean .
Melbourne: MCG
If one of you is a cricket buff, then a trip to the MCG is all but necessary. The tickets are pretty cheap and if you are lucky then you might catch a really get fixture. Even if an international fixture isn't on then the local 20-20 league called Big Bash may be on. They're fun.
Our Top Recommendations in Cairns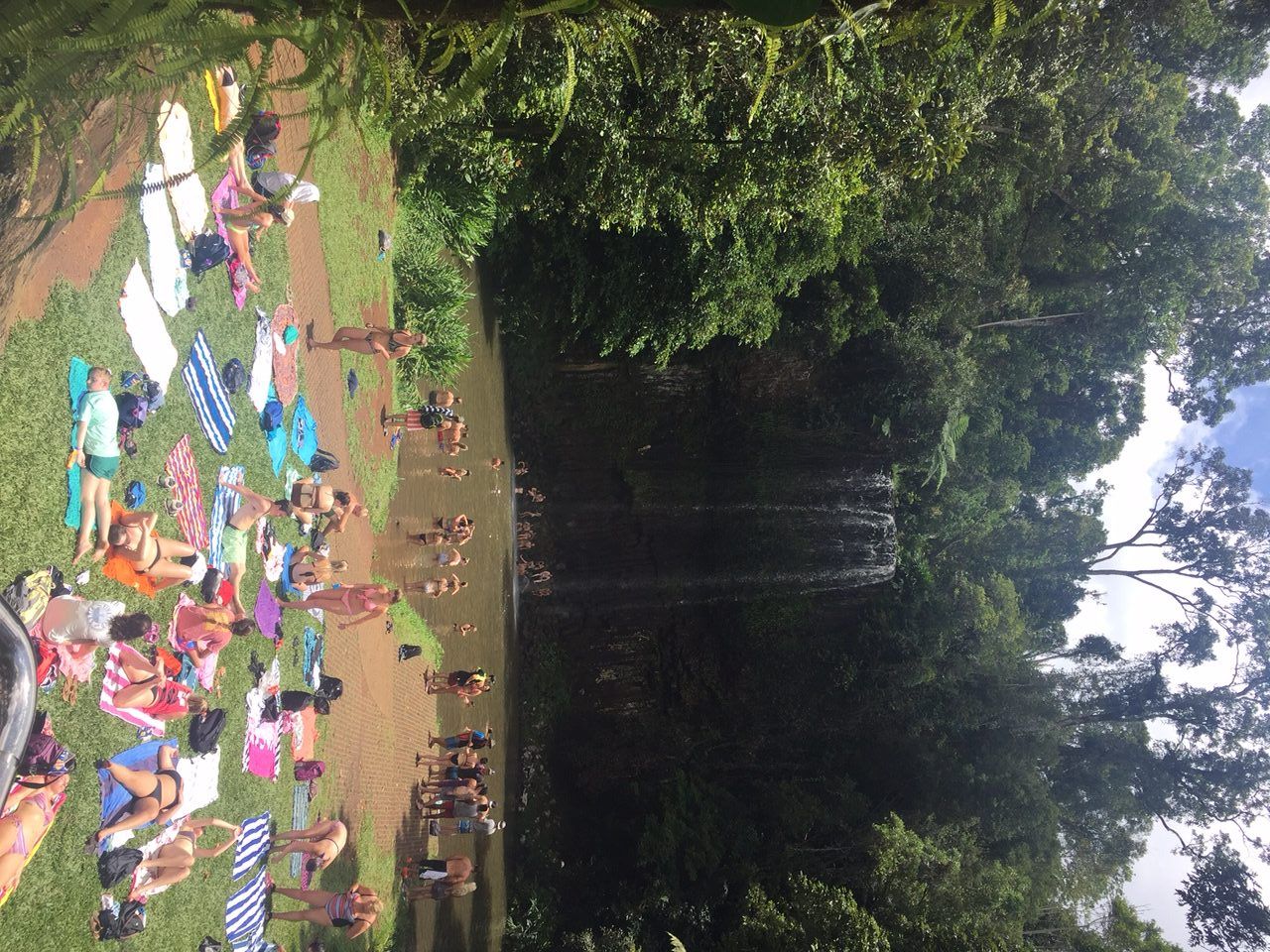 Cairns: Captain Matty's Rainforest Tour
This is a one day tour which is a lot of fun. Rated #1 of all tours on Tripadvisor  primarily because all the people on it are really young,  and the guides are fun. They take you to all the spots around cairns- the rainforests and waterfalls. You can slide down a natural rock in Josephine falls, swim in a lake with a crocodile and make some friendly new faces. We enjoyed this thoroughly , though one of us got injured at a waterfall and had to get stitches- so exercise precaution.
Cairns: Snorkelling & Scuba Diving in The Great Barrier Reef.
We booked the Oceanfree / Freedom tours for Snorkelling. The other amazing one is Sea Star Tours. They'r smaller boats so you get personalised attention. You go into the water twice and we see the most beautiful reefs. Have heard the Sea Star one has better sightings and people swam with sea turtles and what not. Scuba Diving is offered by both- but its way harder than snorkelling and a lot of people don;t get how to really equalise air pressure. But must do !
---
Food Recommendations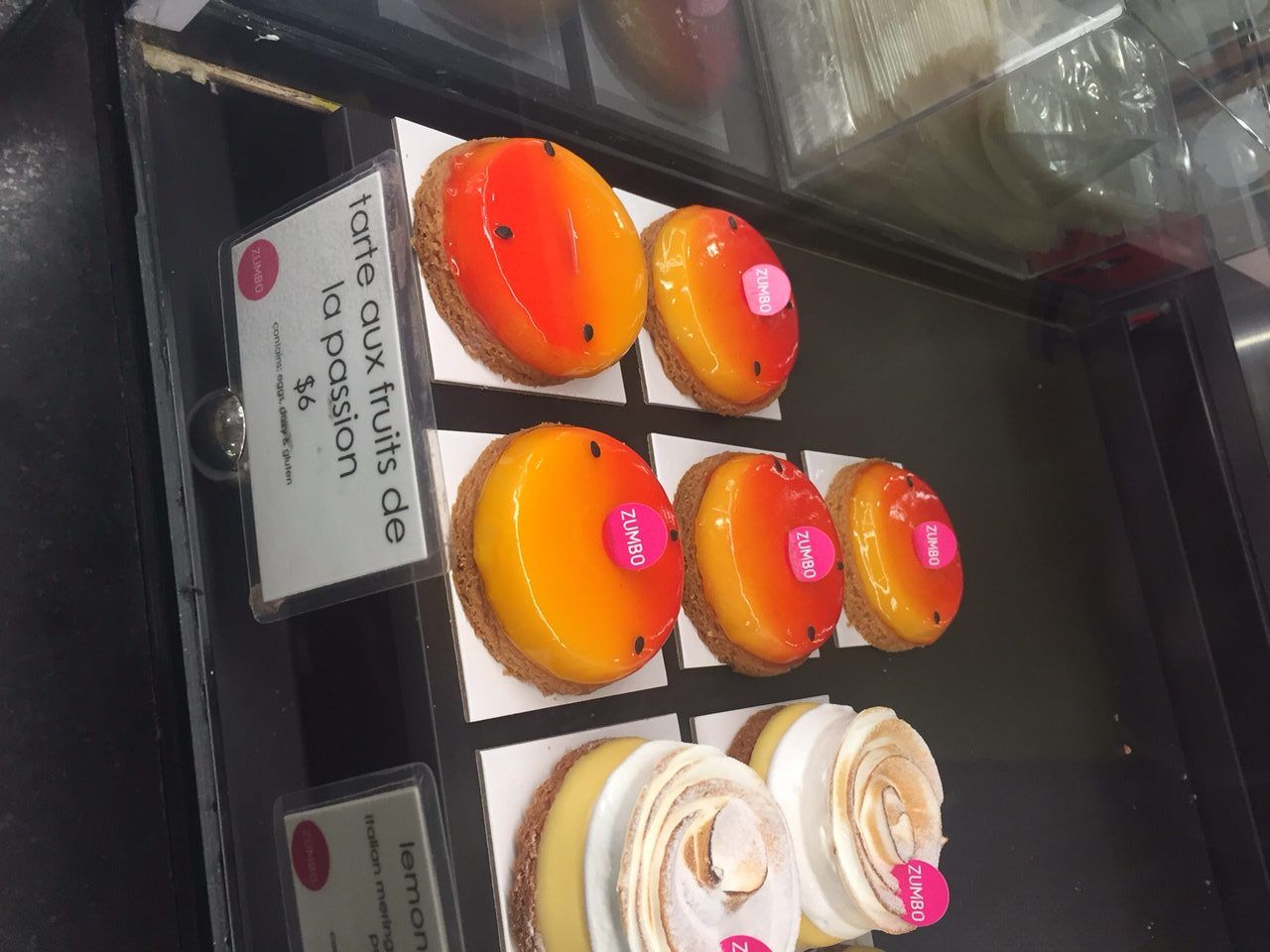 Zumbos:
This amazing pastry shop has the most beautiful desserts, if you know what to order . We tried their cheesecake, their passionfruit tart and they were both to die for. You will find a Zumbos store in Sydney and Melbourne both.
Ganbaramba in Cairns:
If you like noodles and Ramen, this little eatery threw us a surprise by having some of the best Ramen noodles we had eaten.
Pancake on the rocks in Sydney:
Like the name suggests- breakfast place!
Chin Chin in Melbourne:
Unique chinese restaurant. Don't have the Jungle Curry!
Degraves Street for Breakfast in Melbourne:
Lots of brunching options on this pop up street which shuts after breakfast!