A North Meets South Roka With Trendy Decor & A Metallic Saree!
BY Sakshi | 05 Mar, 2021 | 11018 views | 2 min read
When we spot pampas grass in a backyard setup and the bride wears a 'liquid gold' saree, we know it's got to be trendy! Real Bride Mehal kept things simple yet elegant at her intimate Roka in Bangalore, which was a Punjabi meets Malayali love story! The decor by Wedlock Weddings by Vima★ 4.8 was simple and pretty, while we loved the bride's look in her unique metallic saree. Check it out for yourself!
Meet Mehal and Jophy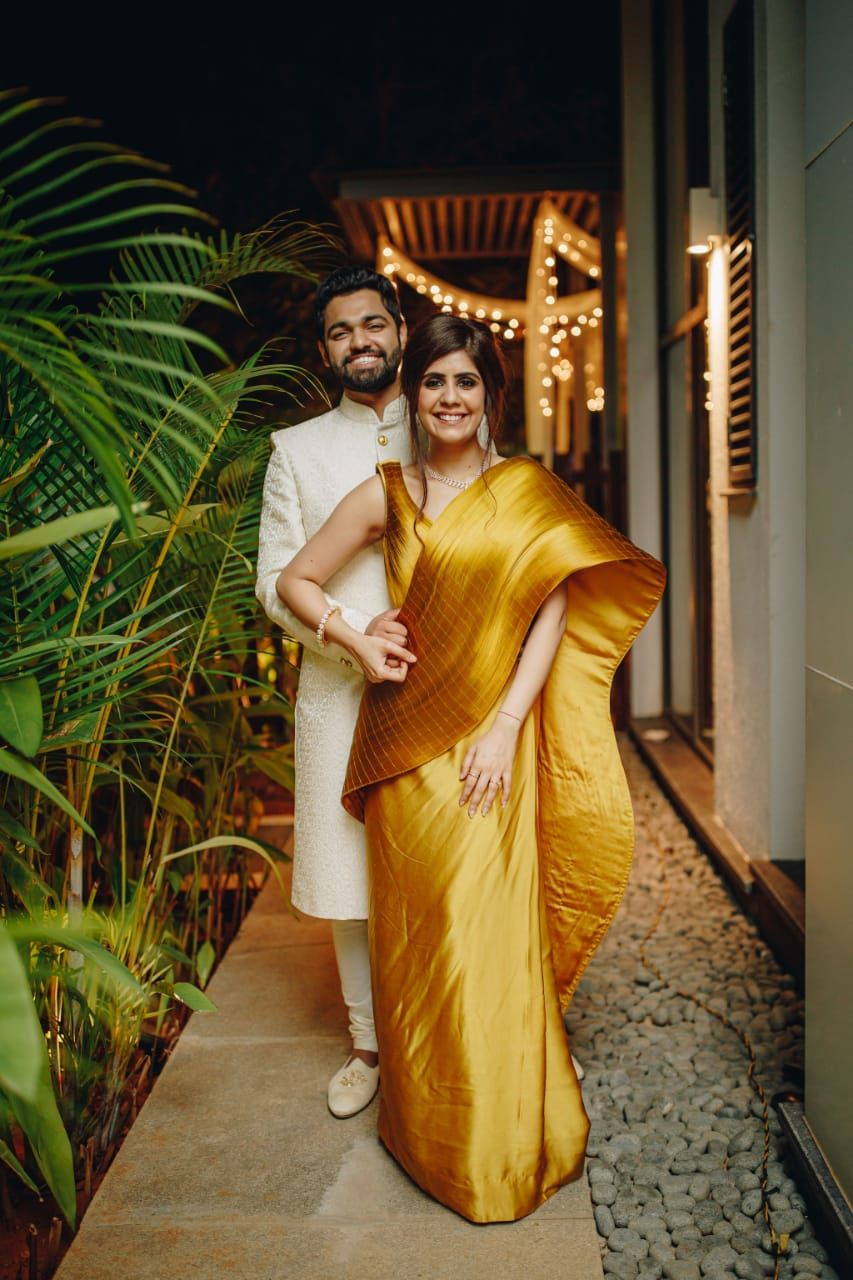 We met in 12th Std, DPS Bangalore. We started out as acquaintances & then fell in love. Let's say a typical Bollywood movie with lots of twists and turns! ;) & now its been almost 8yrs of togetherness with 7yrs being long-distance.
He is a Malayali Christian & I am a Punjabi-Marwadi. Its's an inter-religion marriage that's happening with our families happily blessing us :)
The Roka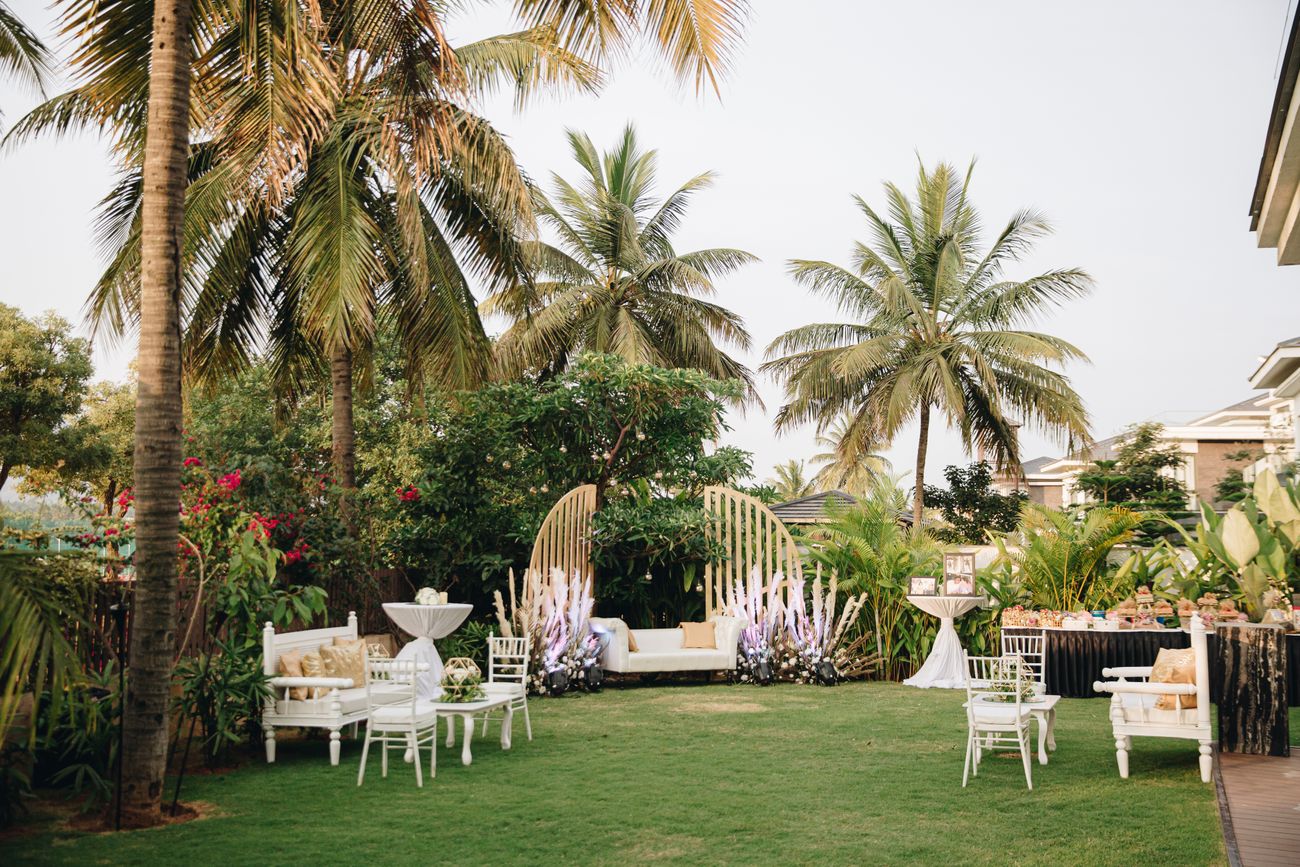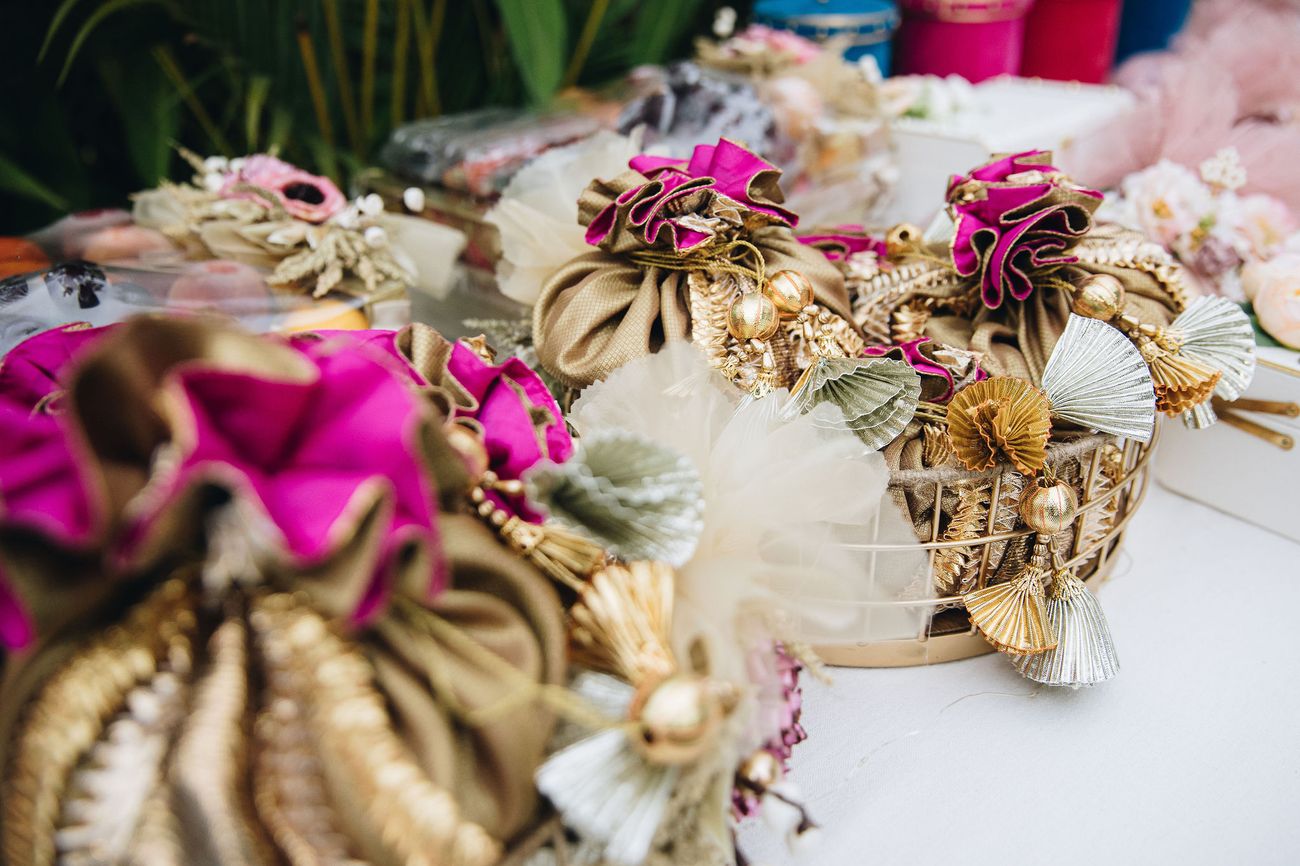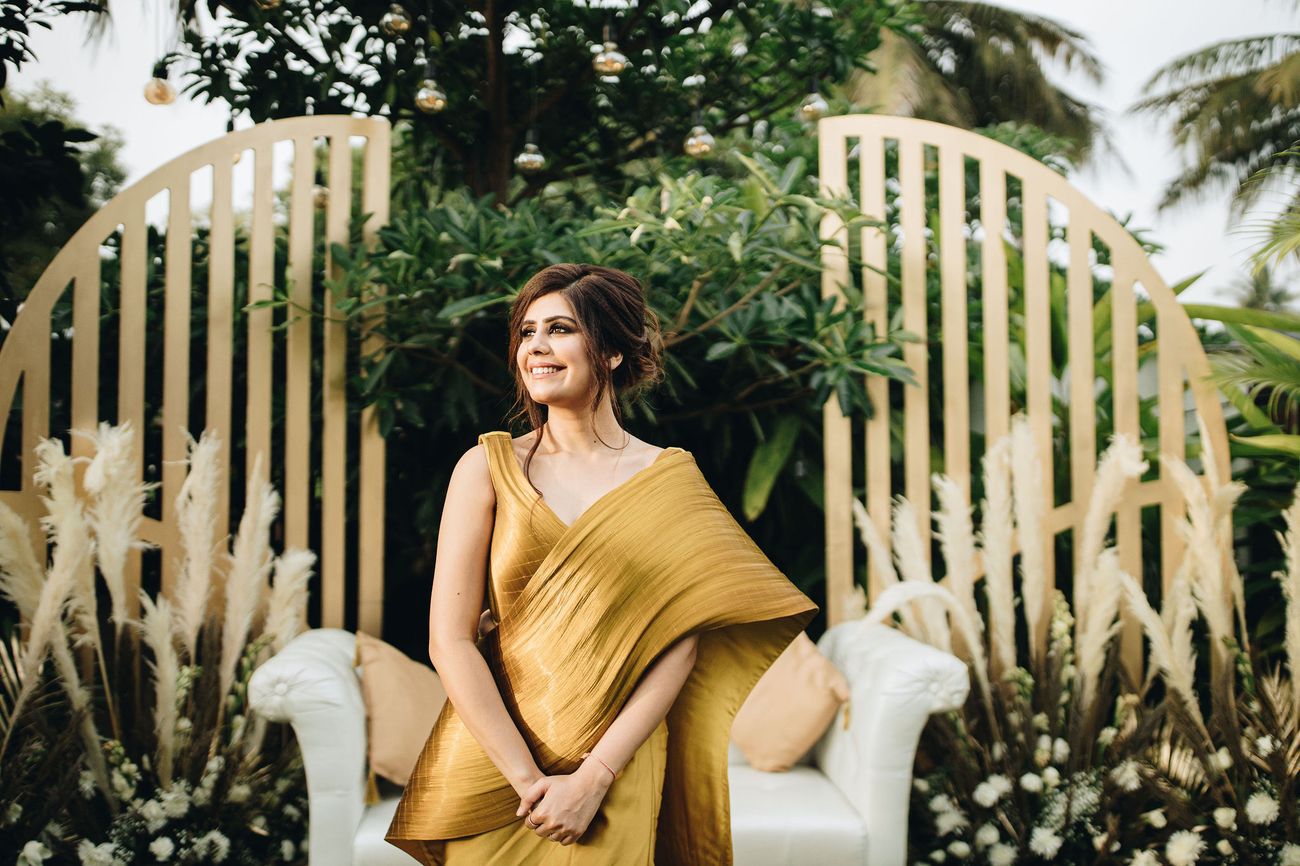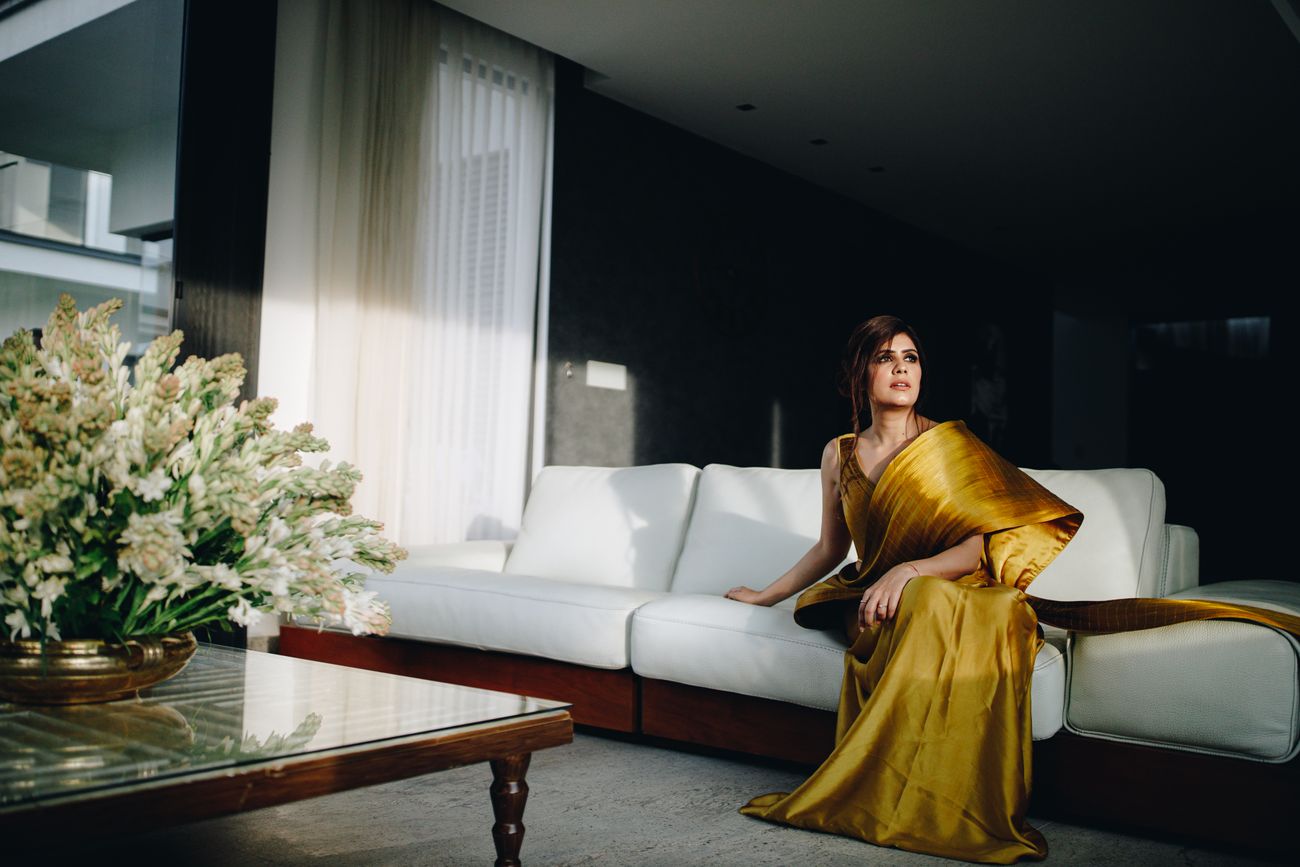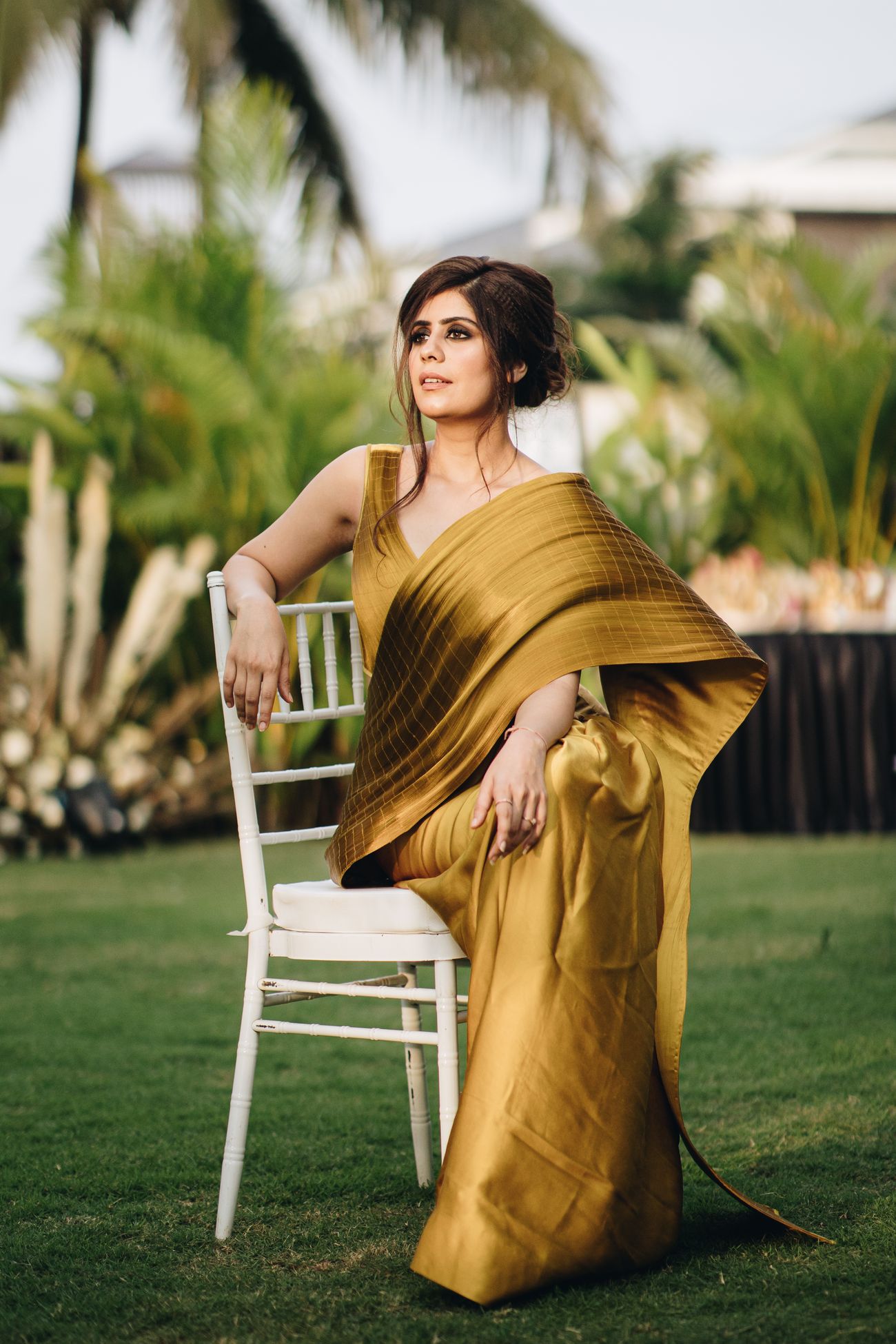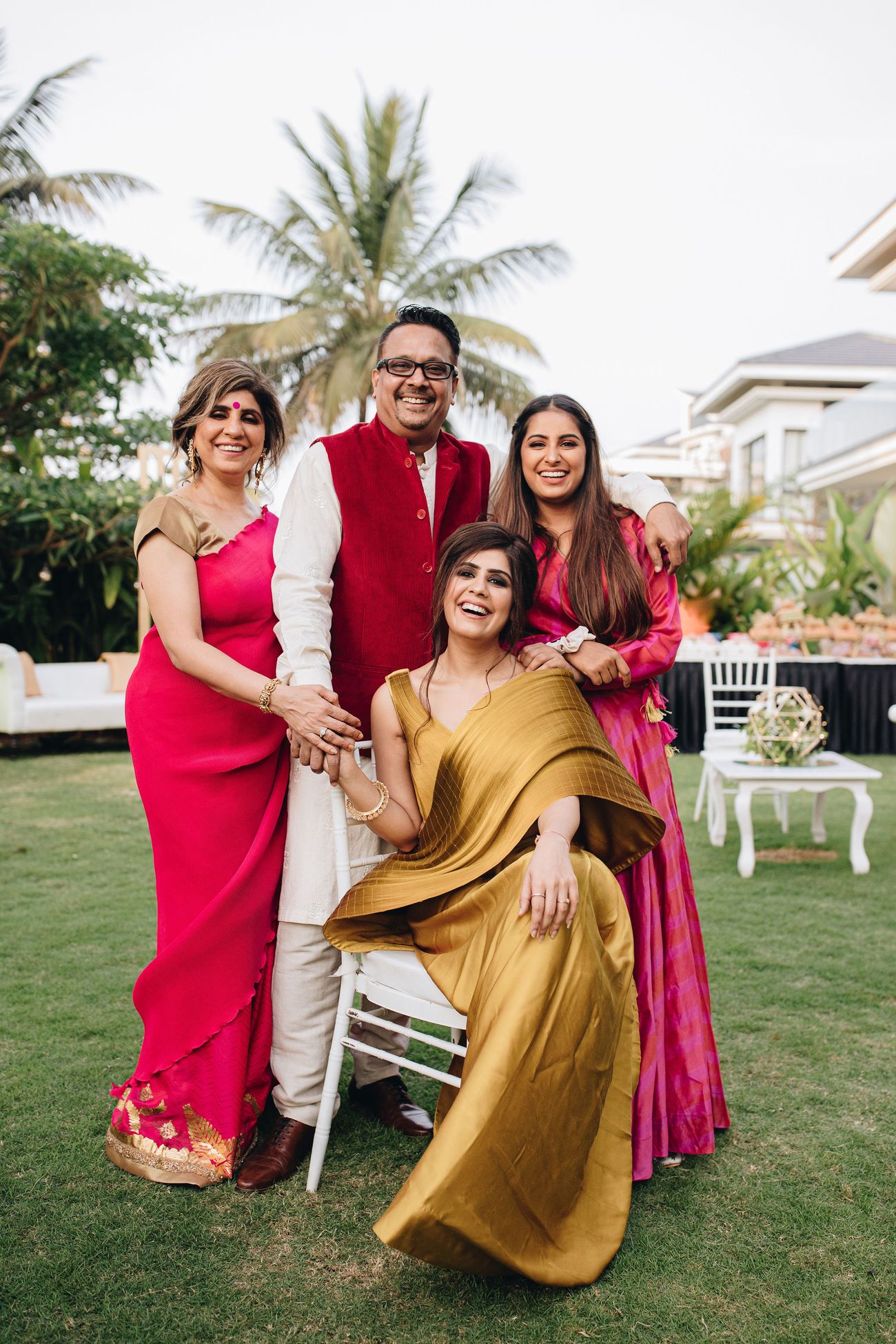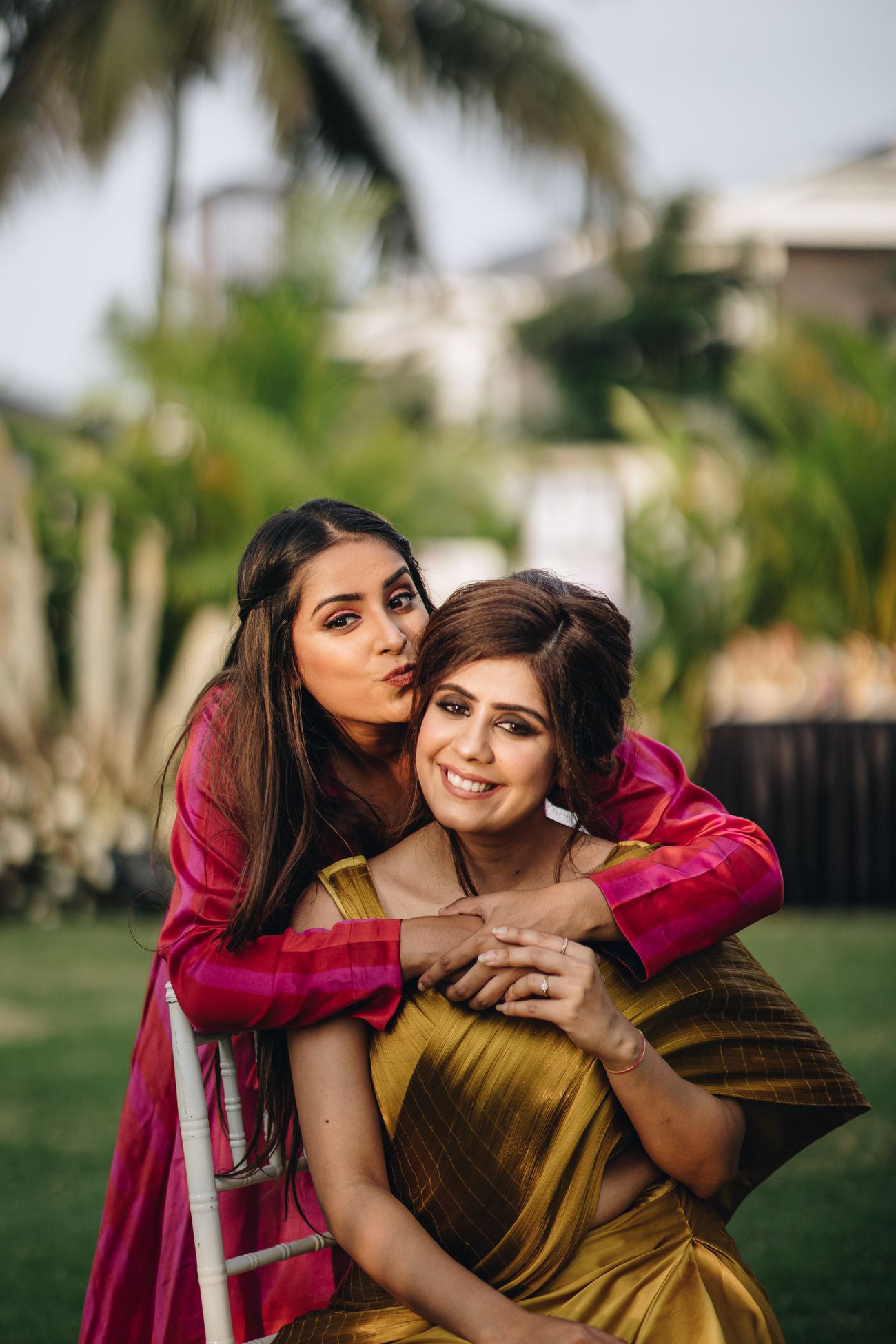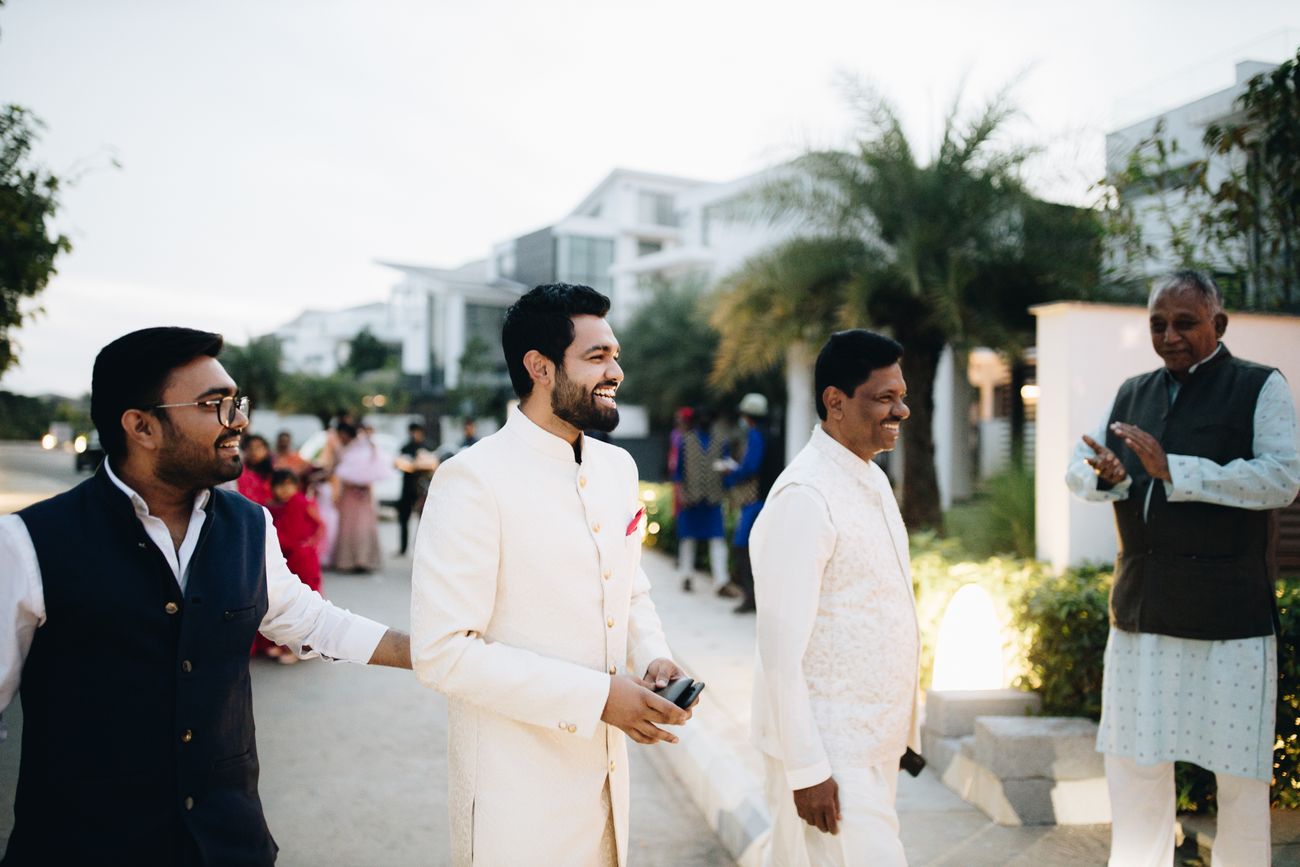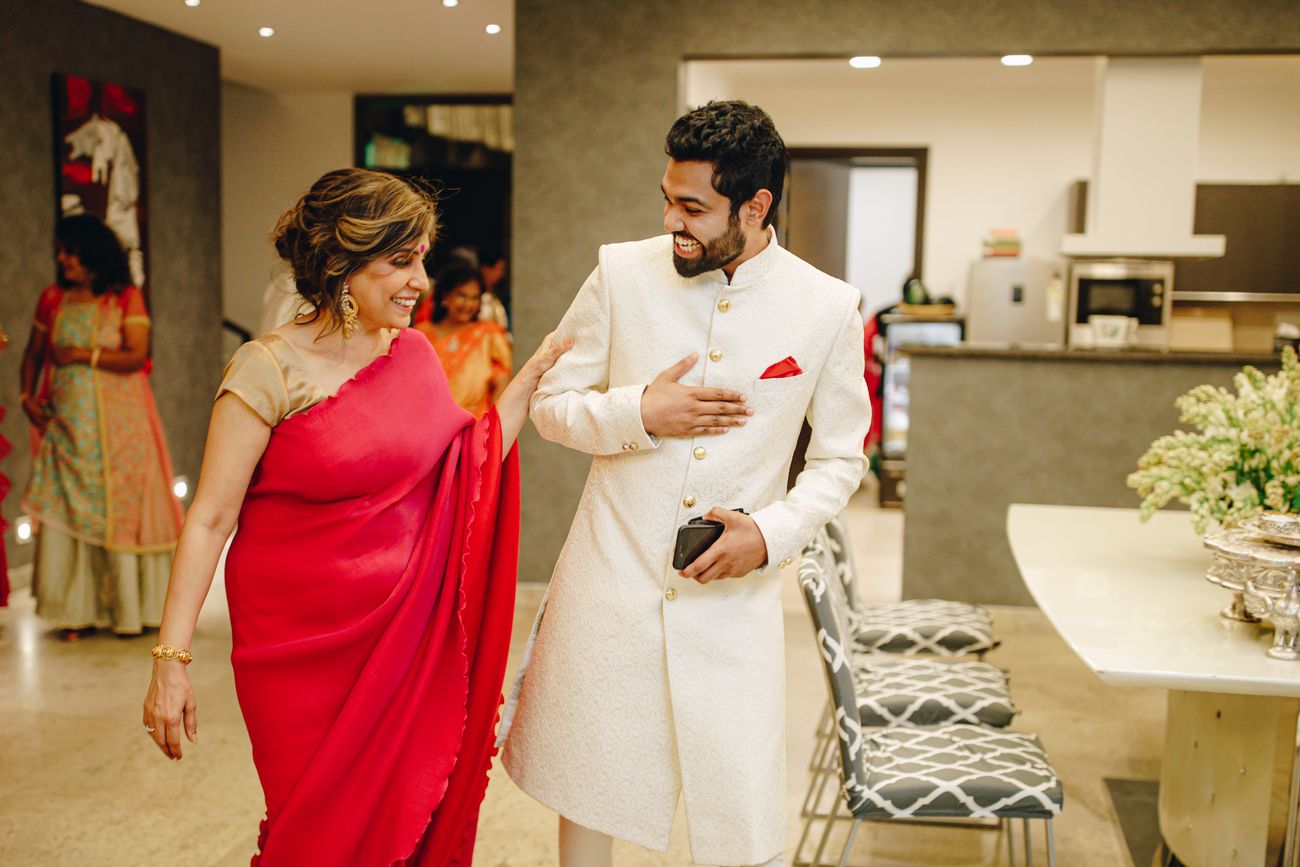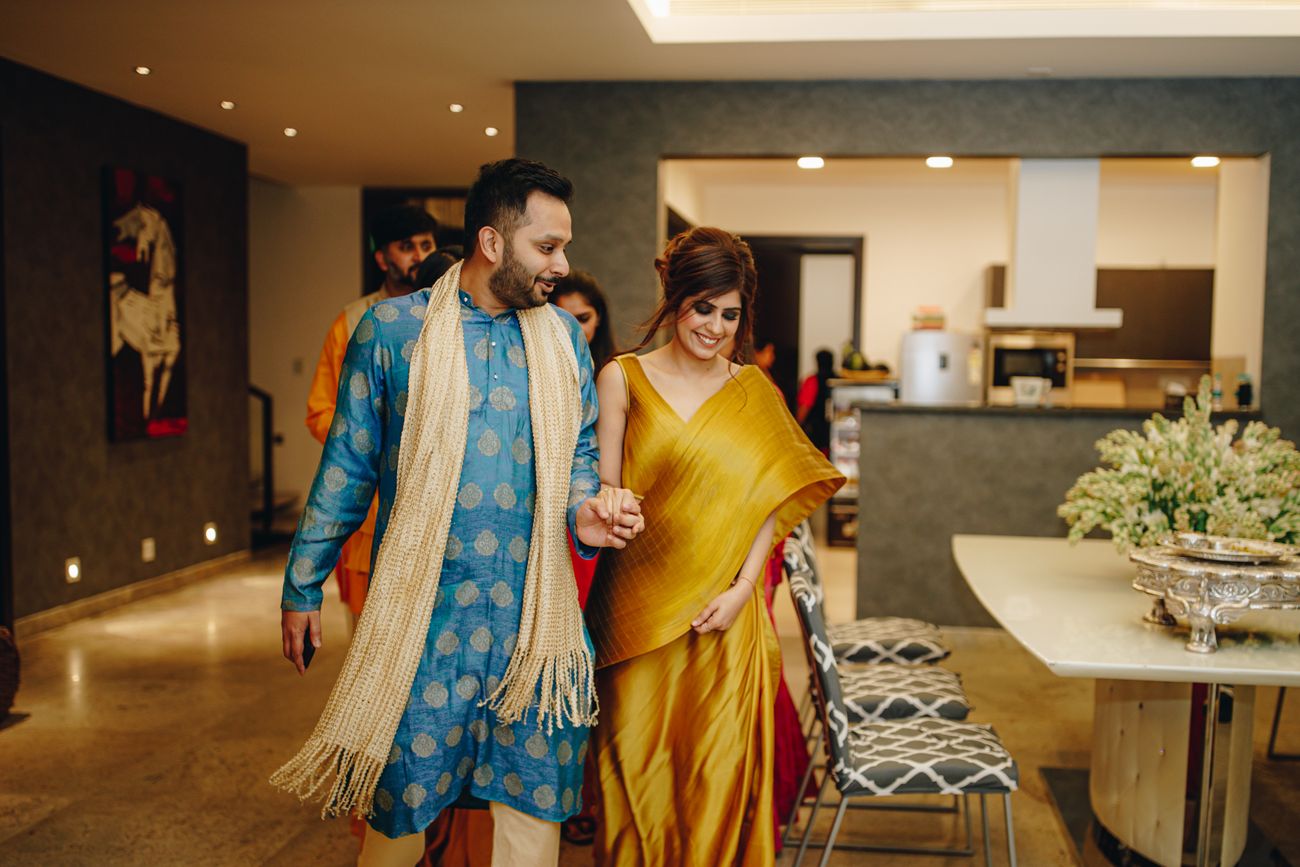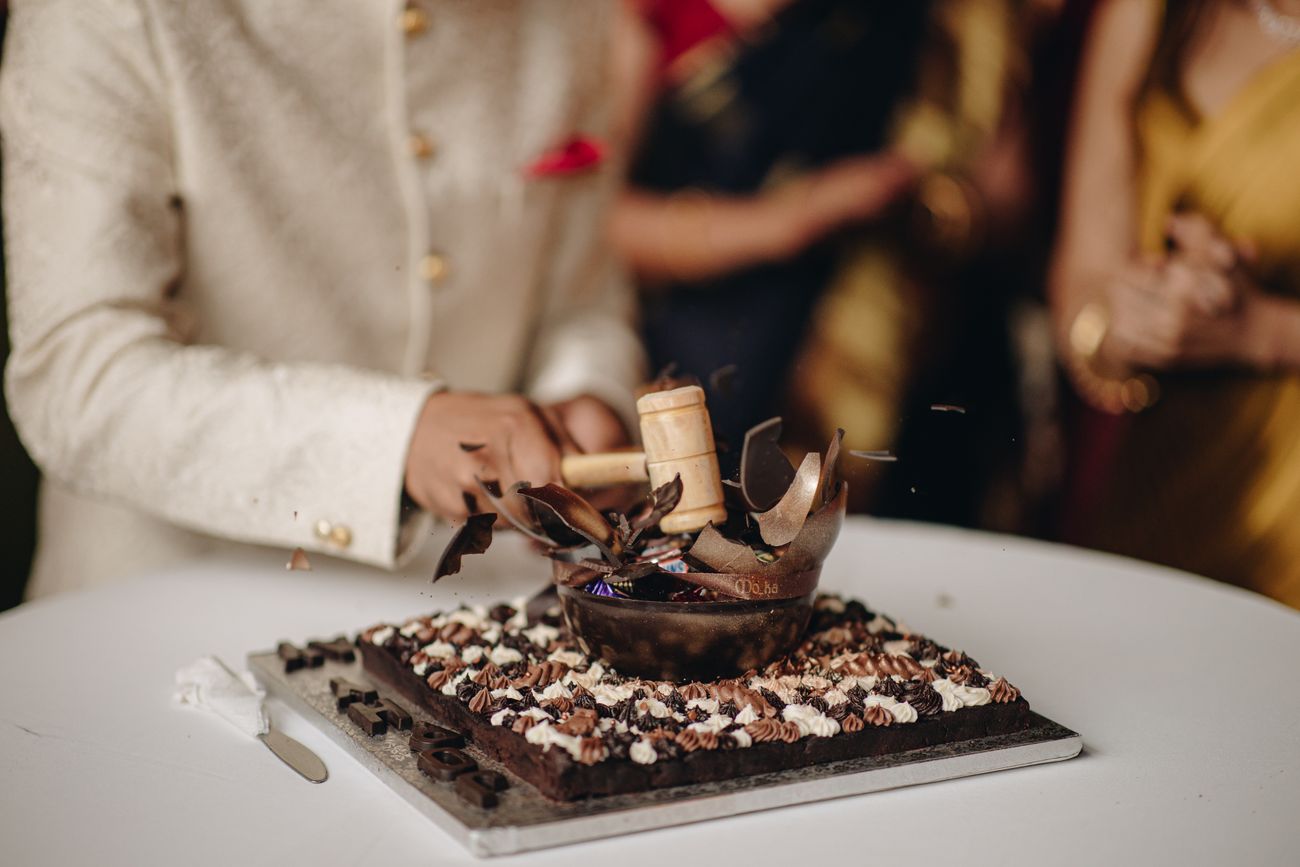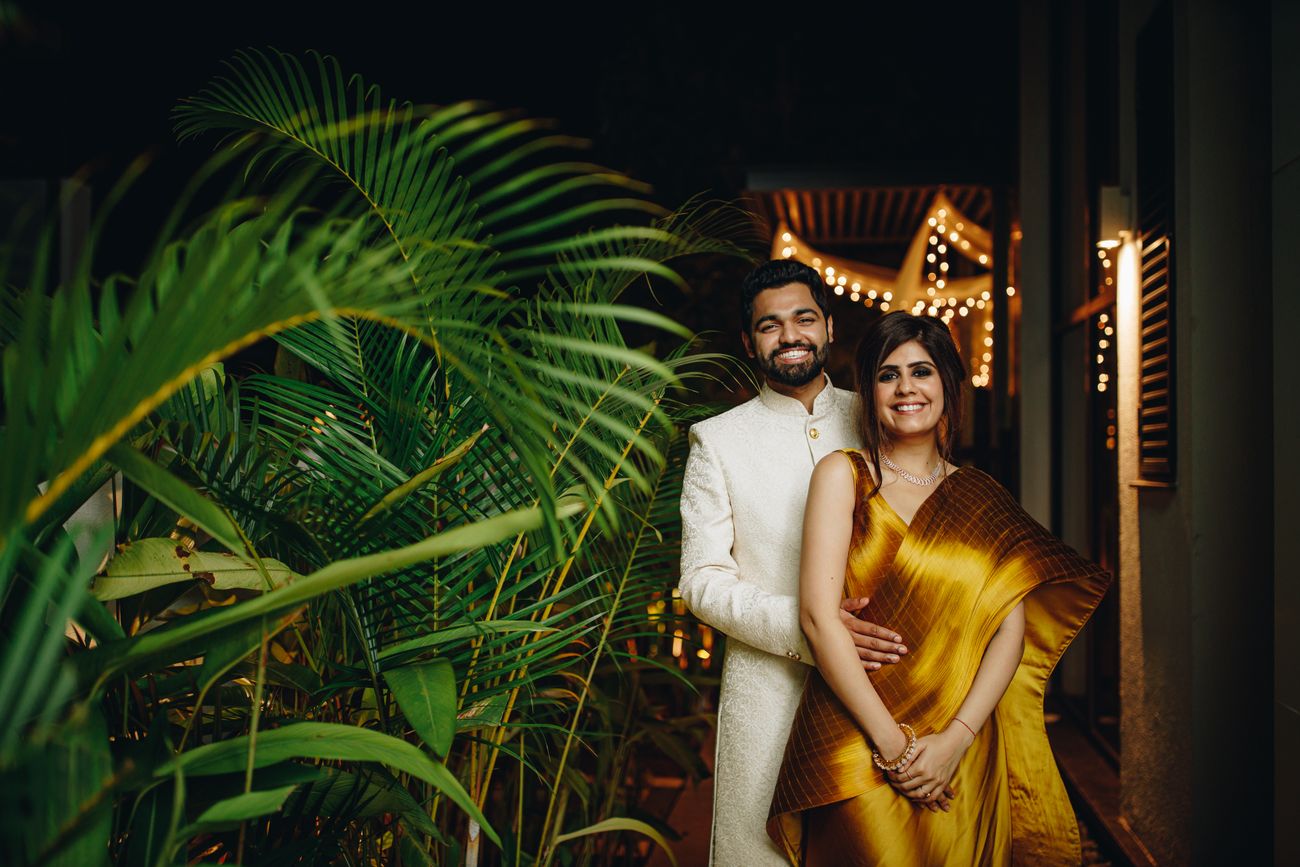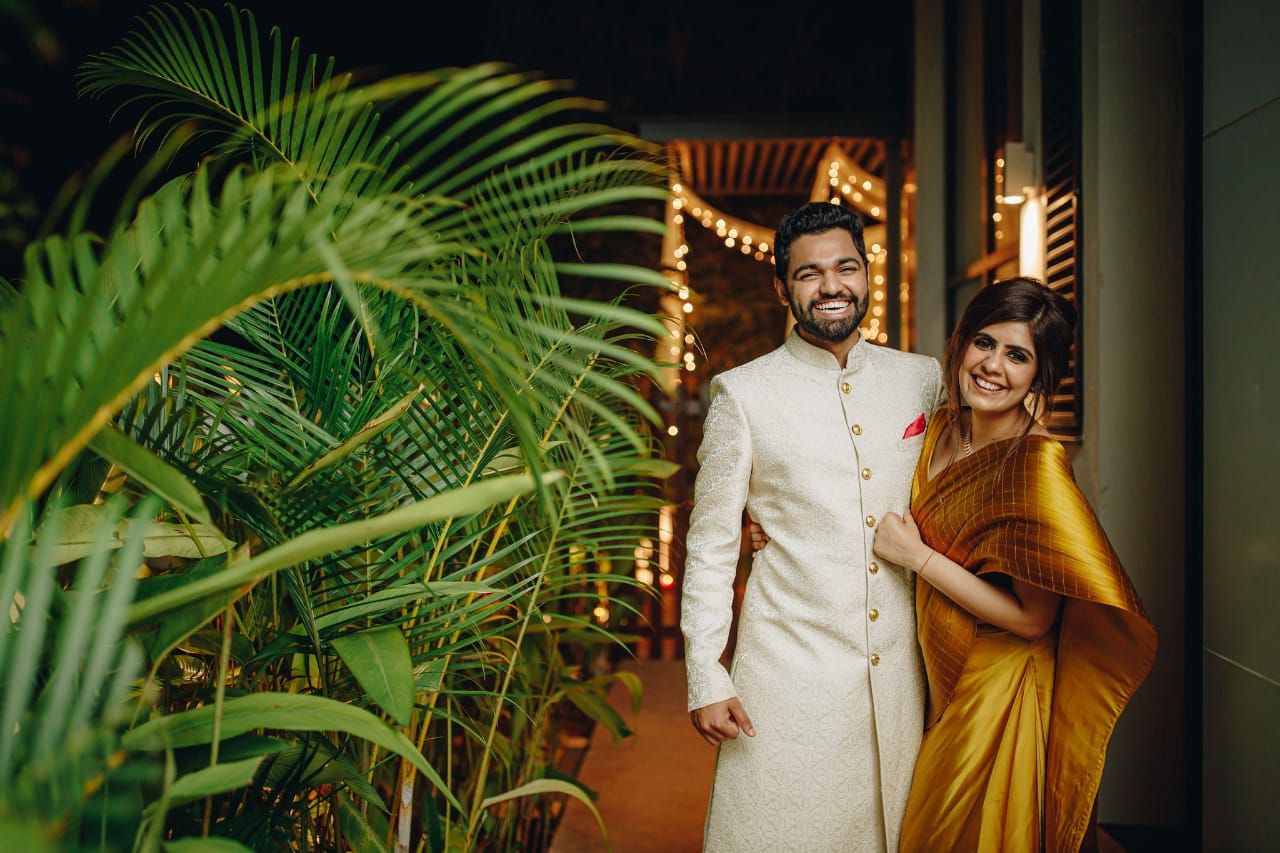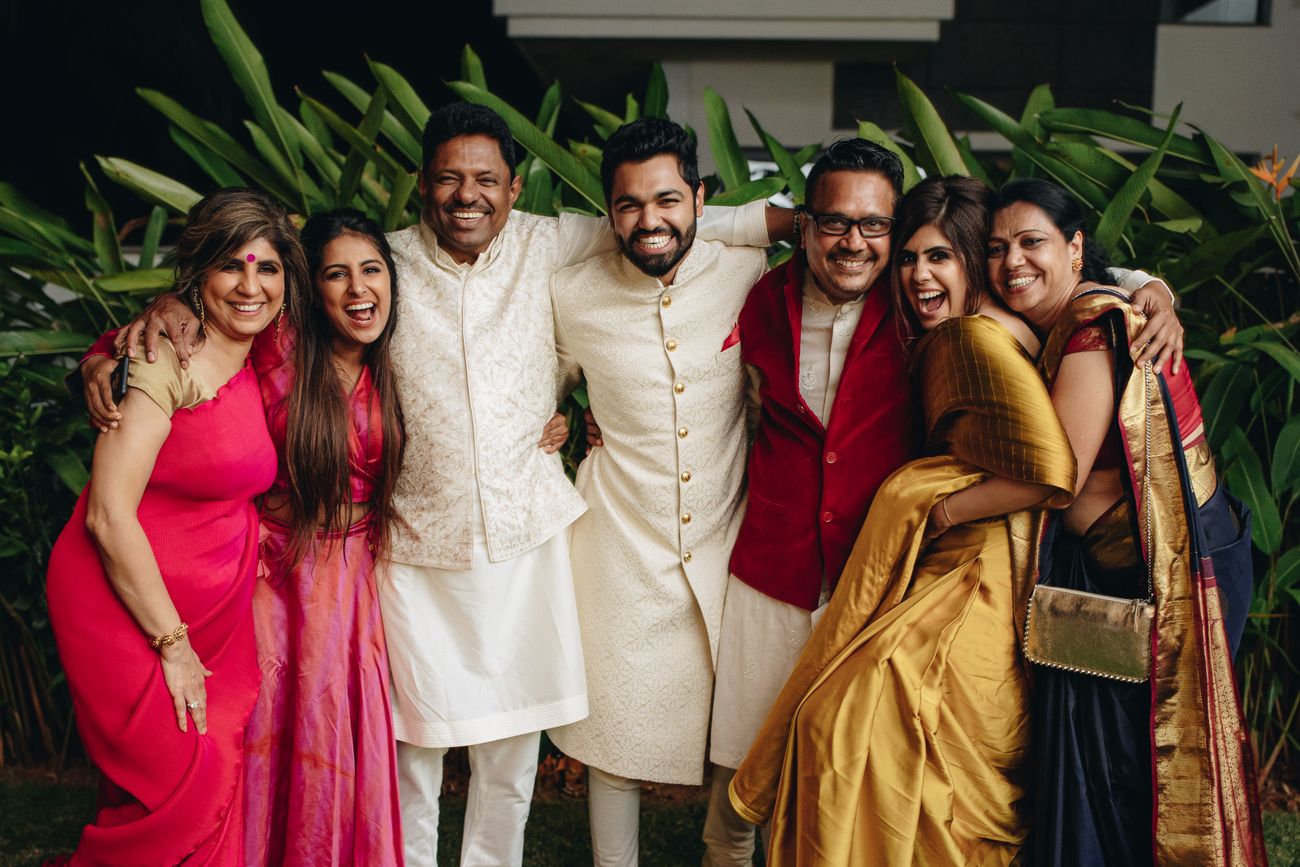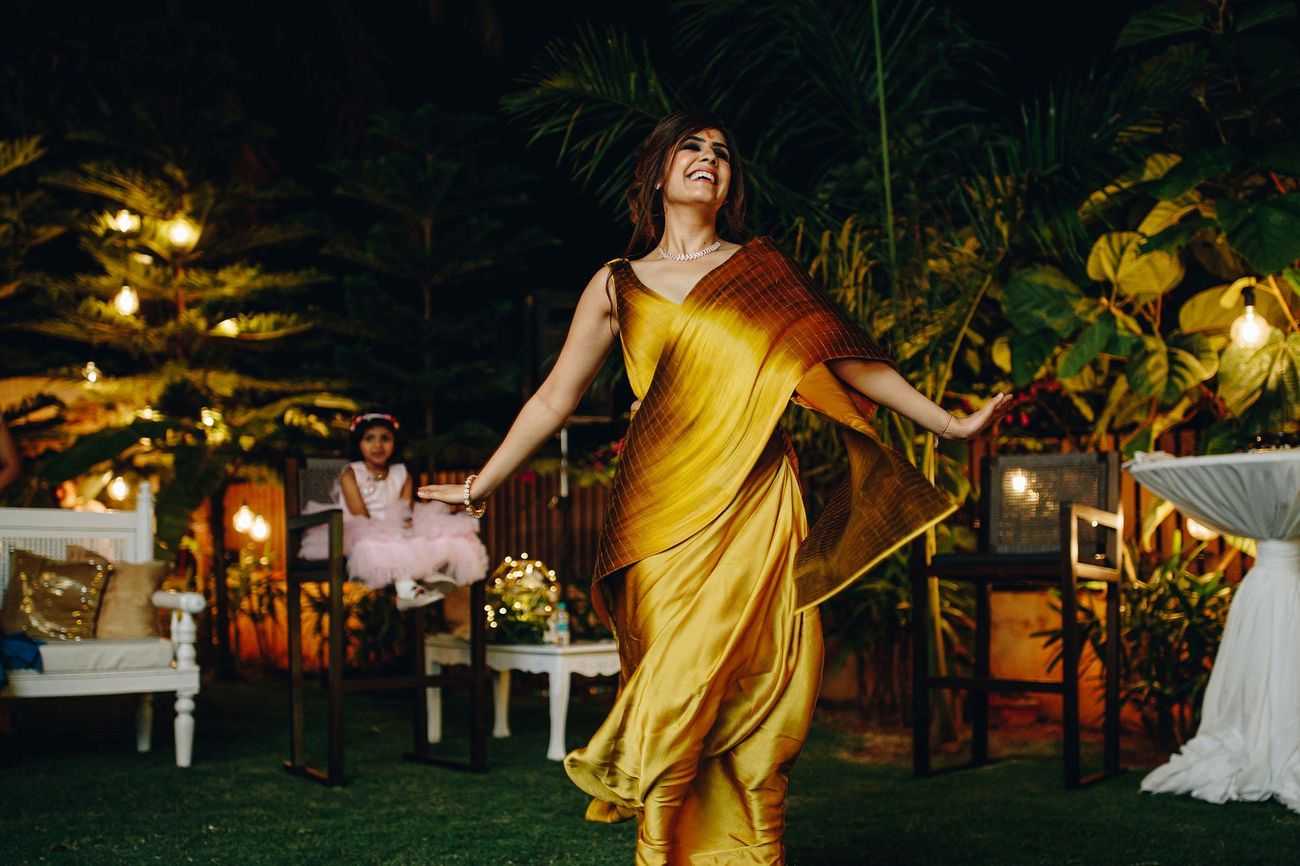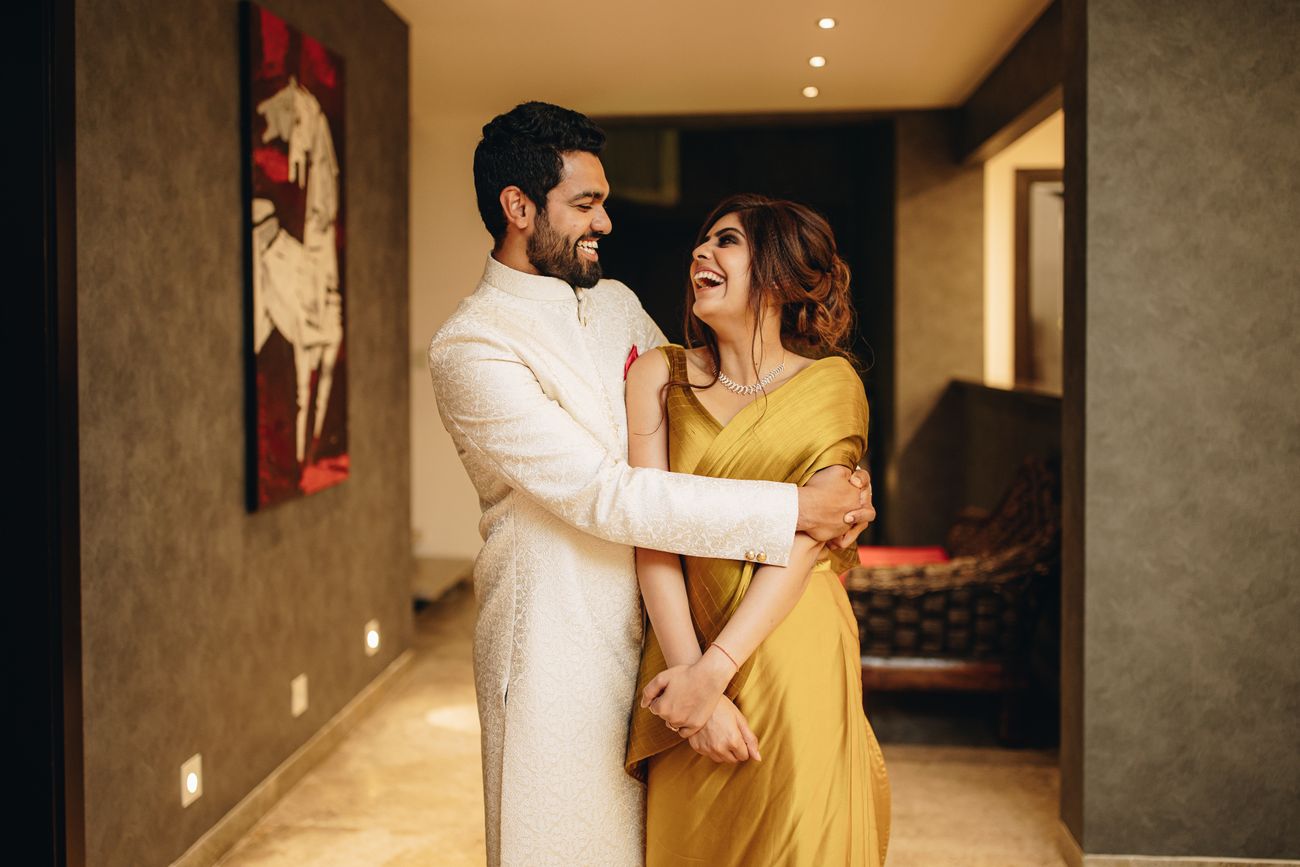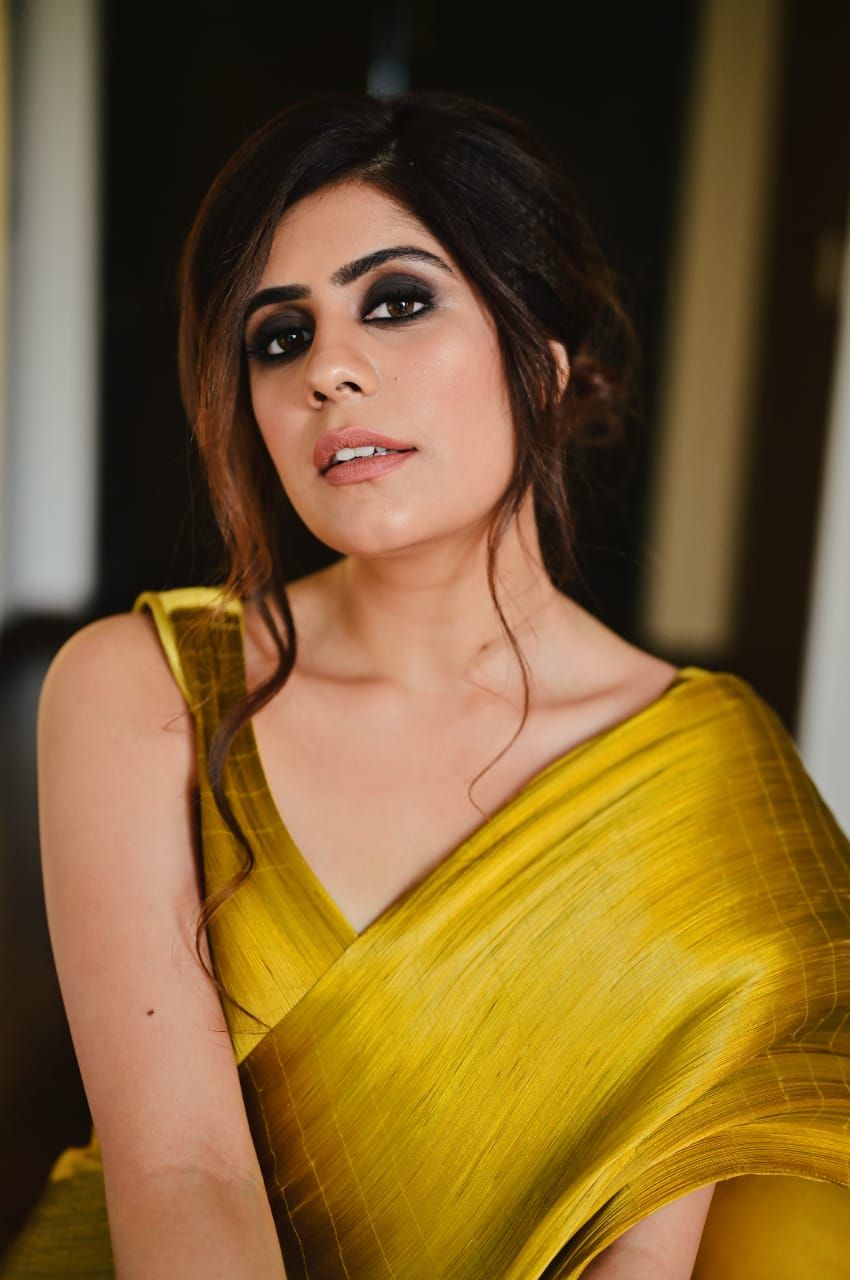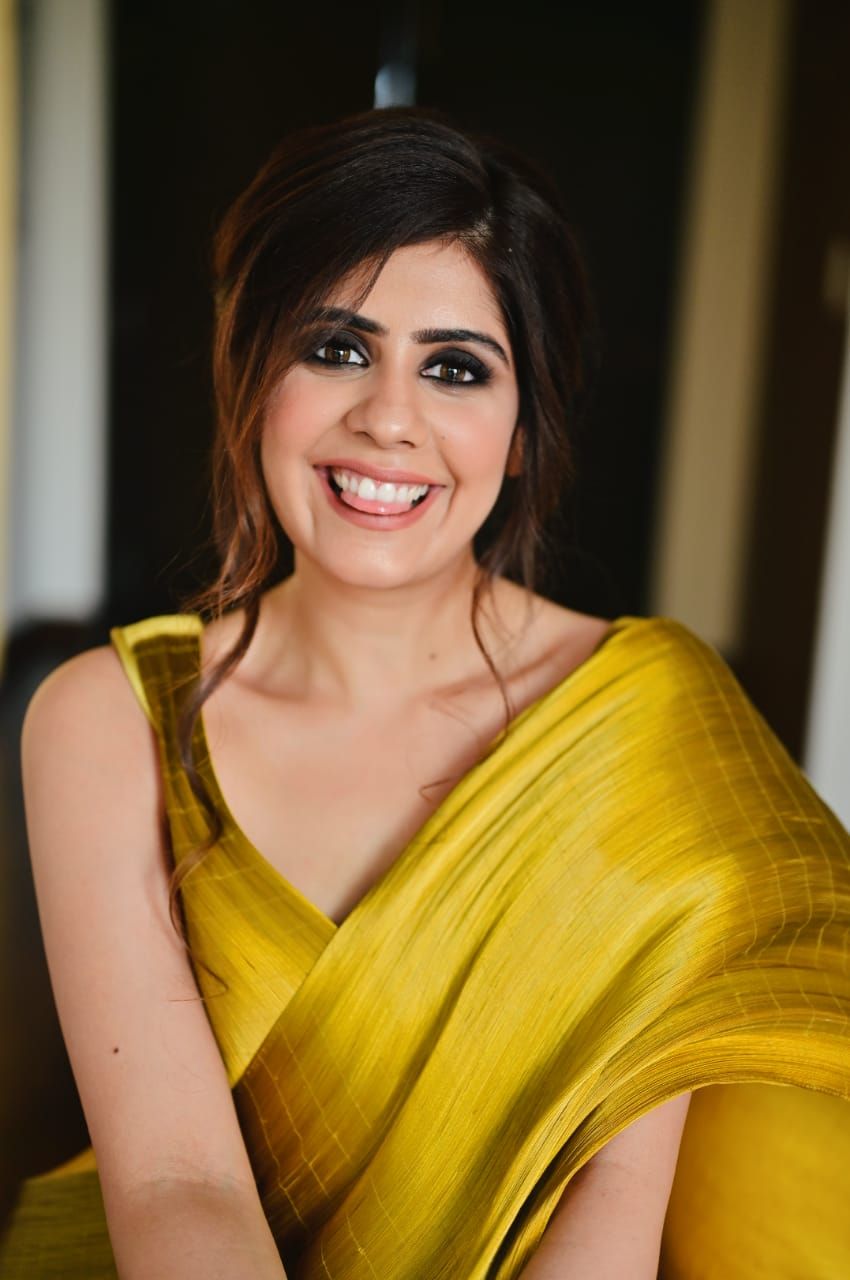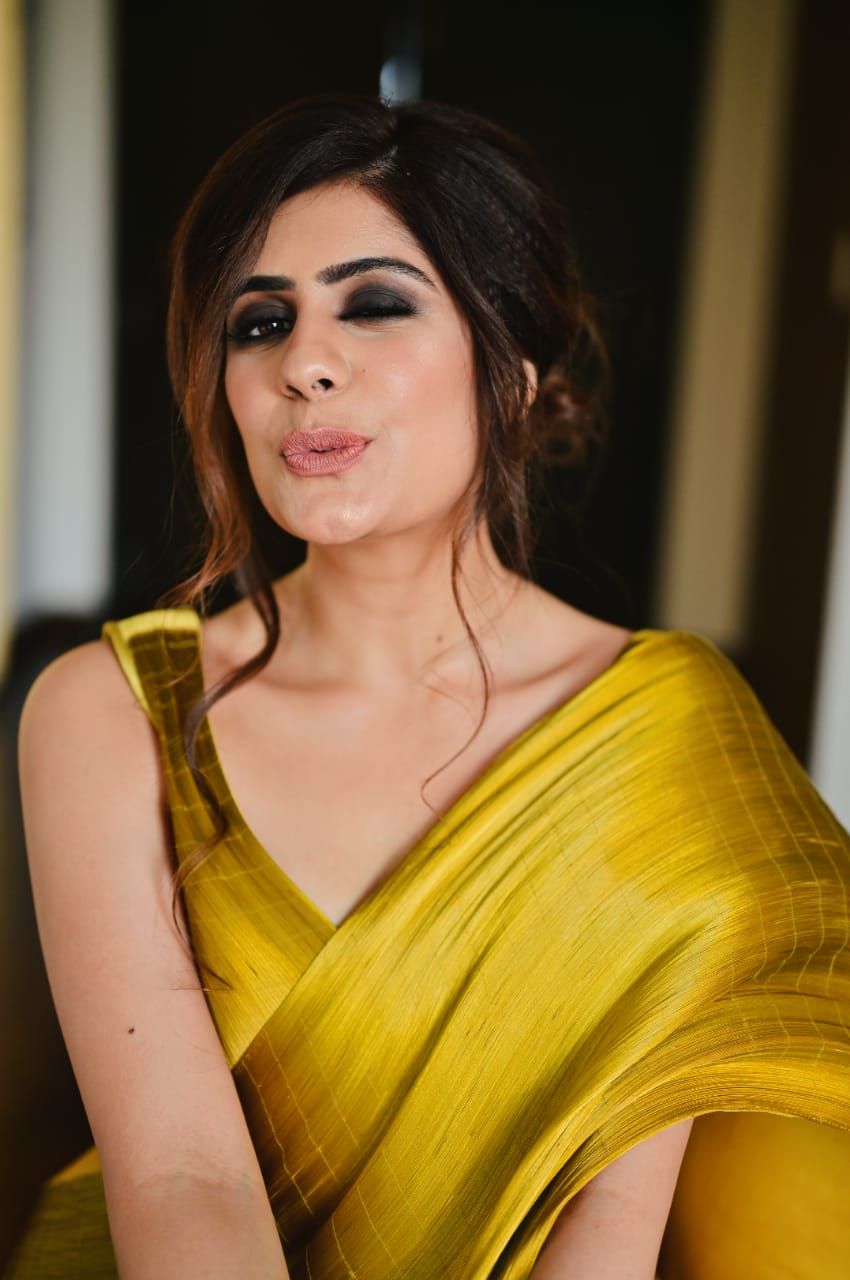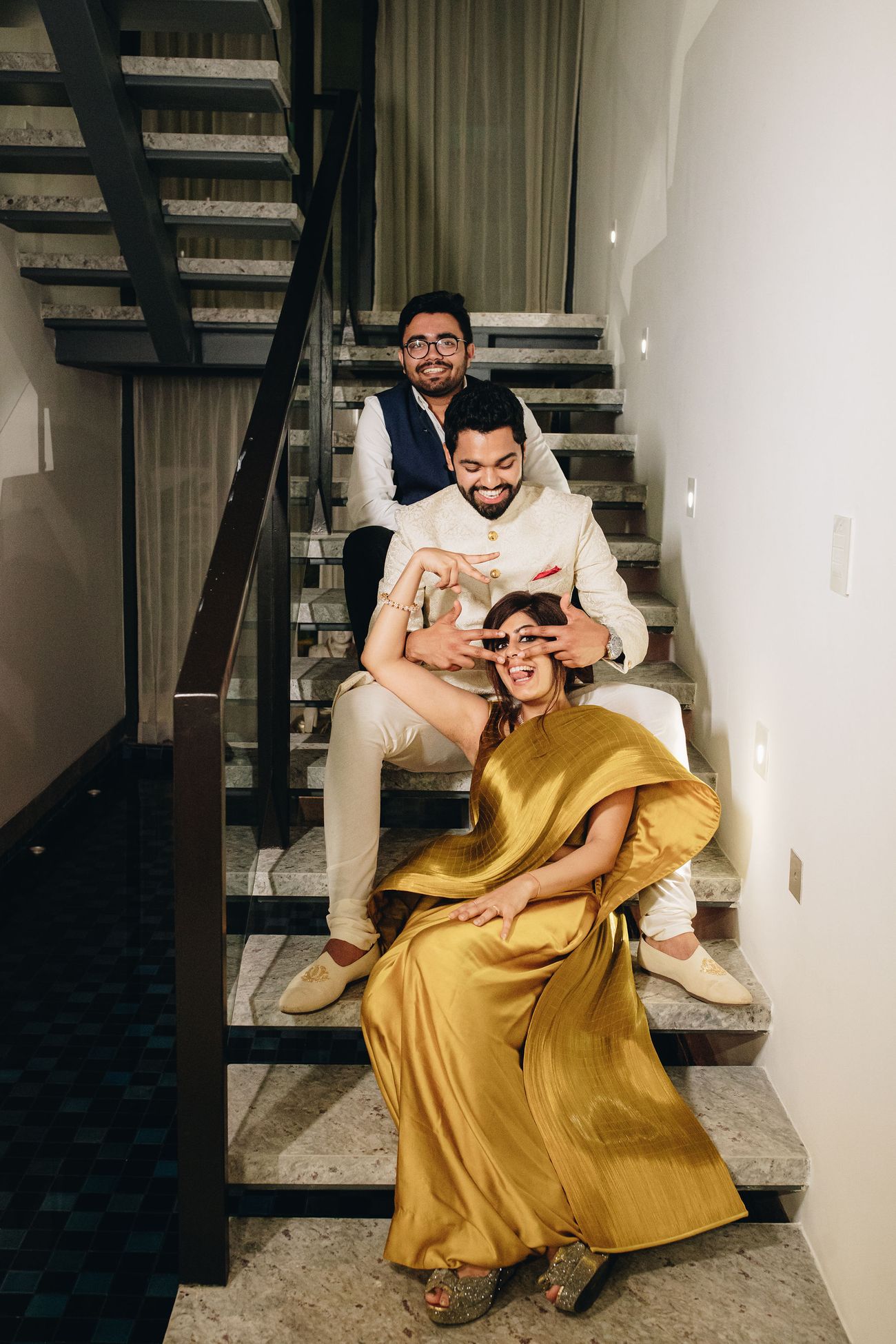 From The Couple:
Our Roka happened on 15th Jan in our farm house with just 30 relatives. Decorated with pampas grass & white benches the live singer pepped it up with old Bollywood classics & of course all the cousins performing to some amazing Bollywood songs!
Our home at Prestige Golfshire with a backyard where the ceremony happened. It was planned by my dad - inhouse :)
Vendor Reviews
Decor
Wedlock Weddings By Vima- She is extremely patient & is fantastic with her communication. Her team is super efficient & there were absolutely no delays in the set-up!
Makeup Artist
GlossNGlass- Geeta Rao did a SPLENDID job! She barely touched my face with foundation but rather enhanced the eyes. She instantly knew what would go well with the gold Metal Saree. Also with the messy bun, she ensured it was young & fun!
Photographer
Claude Loren- They are absolutely WONDERFUL! As you can make out, they captured MOMENTS, rather than poses. What else does one want if they can revisit memories with nostalgia!? The team was super sweet too!
Groomwear
We purchased it from this exclusive Groomswear showroom called Kora in Bangalore. They've got stuff for every taste & choice. A must visit for all the B'lore grooms.
Vendors: Venue: Bride's home; MUA: GlossNGlass★ 4.9 ; Photography: Claude Loren★ 5  (Bridal Portrait shots by @arunsreenivasanphotography & @@glossnglass.makeupacademy); Decor: Wedlock Weddings by Vima★ 4.8 ; Outfit: Rimzim Dadu ; Groomwear: Kora, Bangalore