A Pune wedding planned all the way from Australia!
BY The WMG Bride | 19 Apr, 2014 | 3042 views | 6 min read
Getting obsessed with tiny wedding details is pretty much the norm at Wed Me Good. While usually we fret over a genius decor element, or the gorgeous tassles at the brides lehenga, this time our hearts are set firmly on that turquoise clutch! GIMME. A girl who believes in the quintessential Bollywood love story, Prerna had to plan her wedding sitting
'Saat samundar paar'
in Australia. Putting technology to best use she shows us how she planned this whole shebang.
Meet Prerna & Mohnish
She is Sindhi, He is South Indian - how did their paths cross? Prerna says  "Having grown up watching Bollywood movies, I genuinely thought the only way to meet your future husband or wife was at College - with you rushing to class in a hurry and accidentally bumping into a guy with your books falling on to the floor and you picking them up in slow motion. While I didn't have that kind of a bollywood moment, I first met  Mohnish through mutual friends in College. He made me believe in fairy tales again, and what better fairy tale than to marry your best friend?"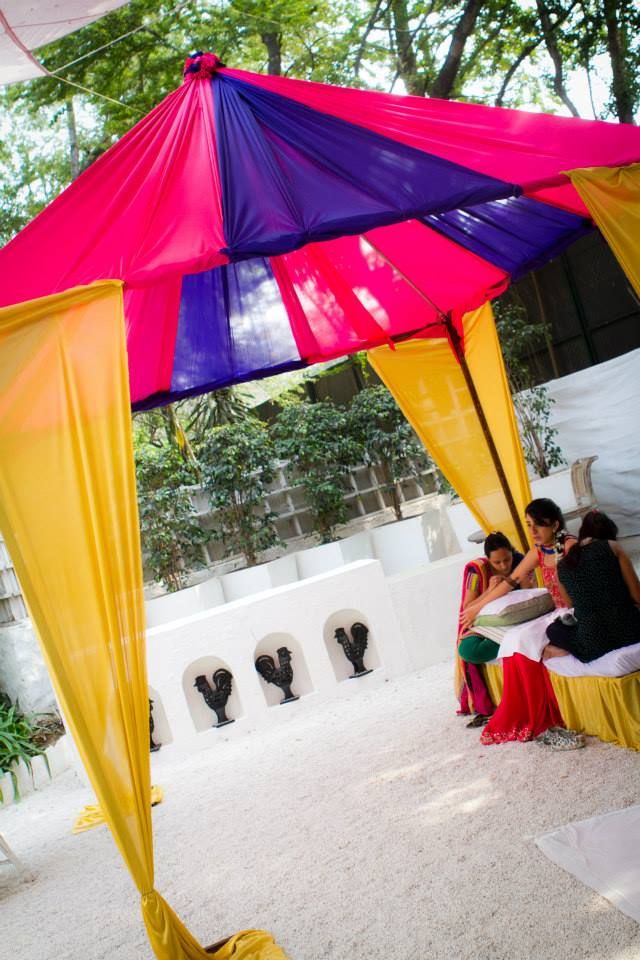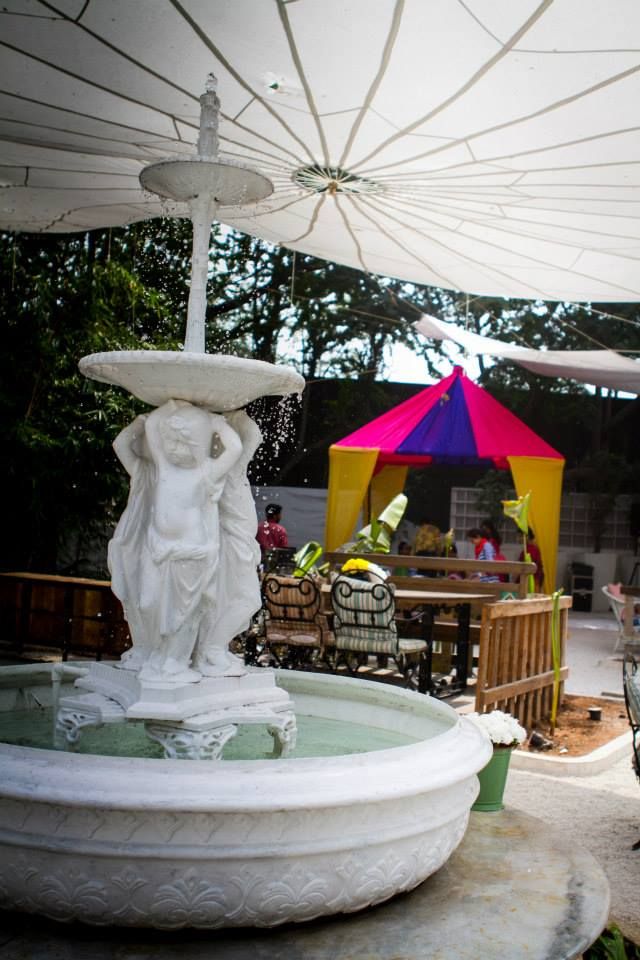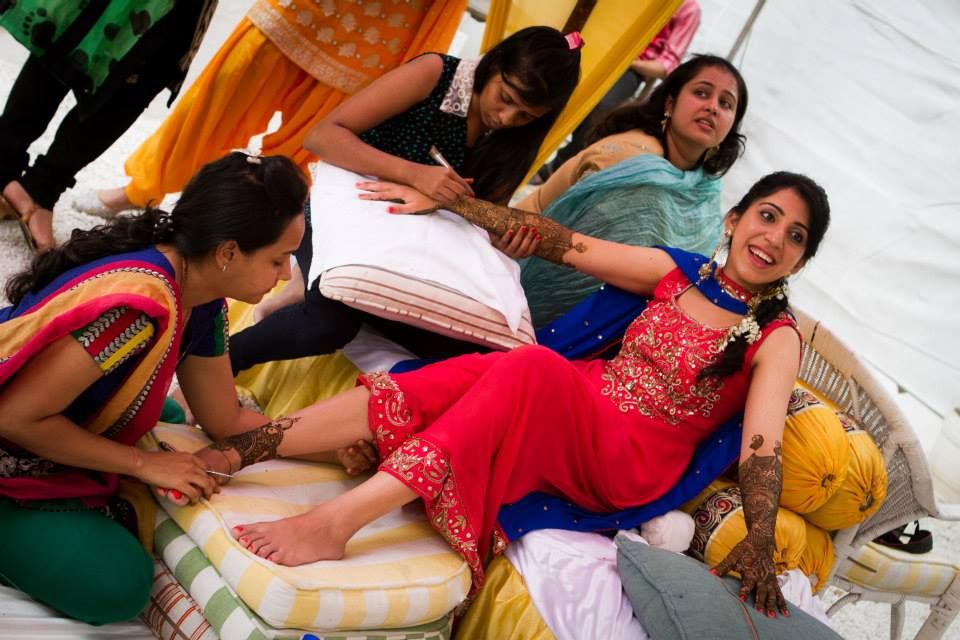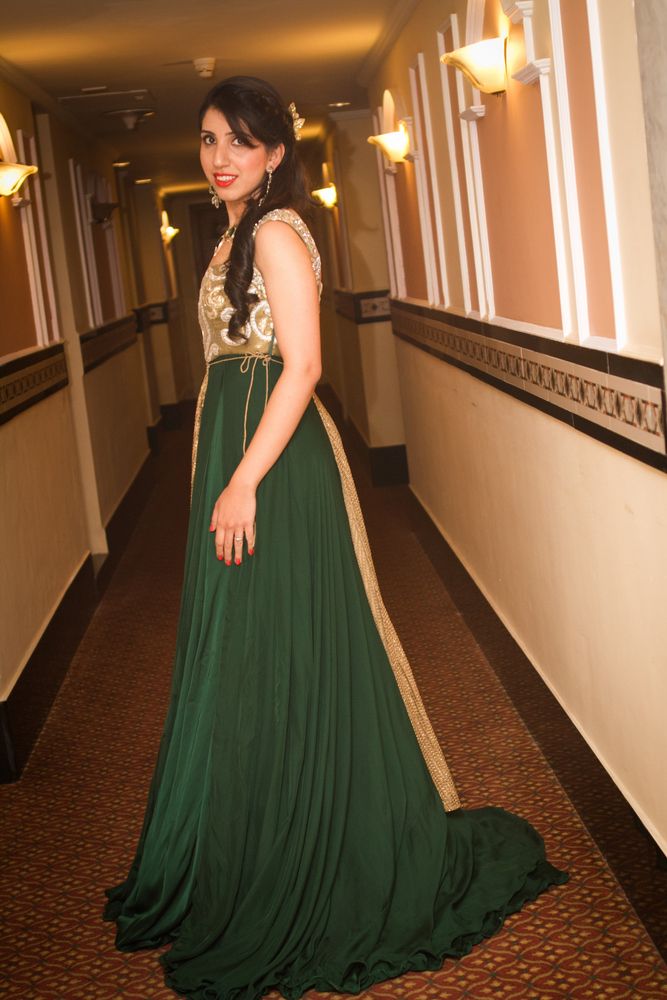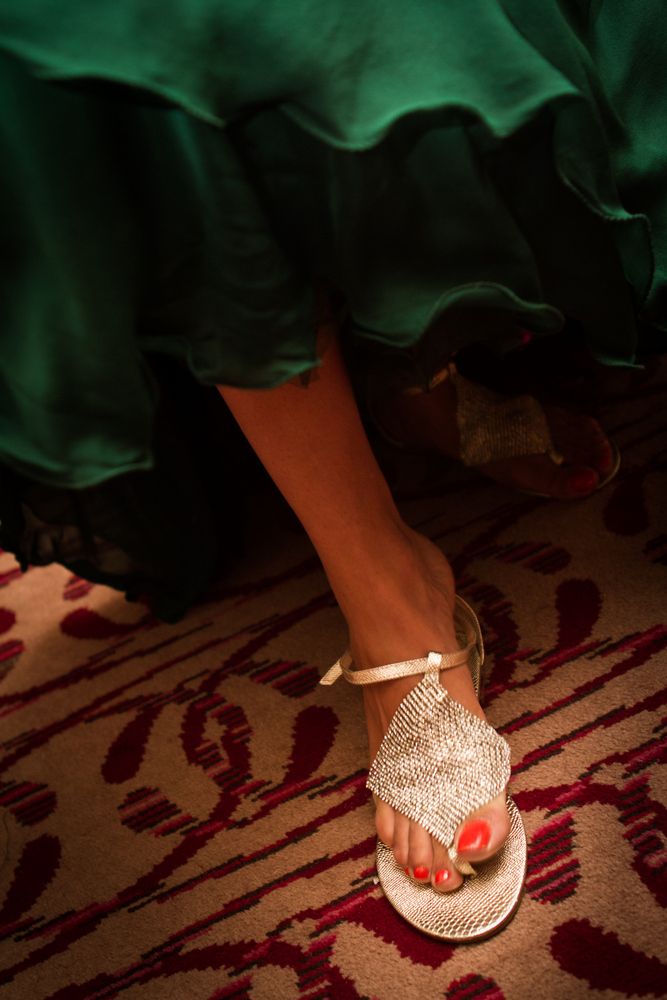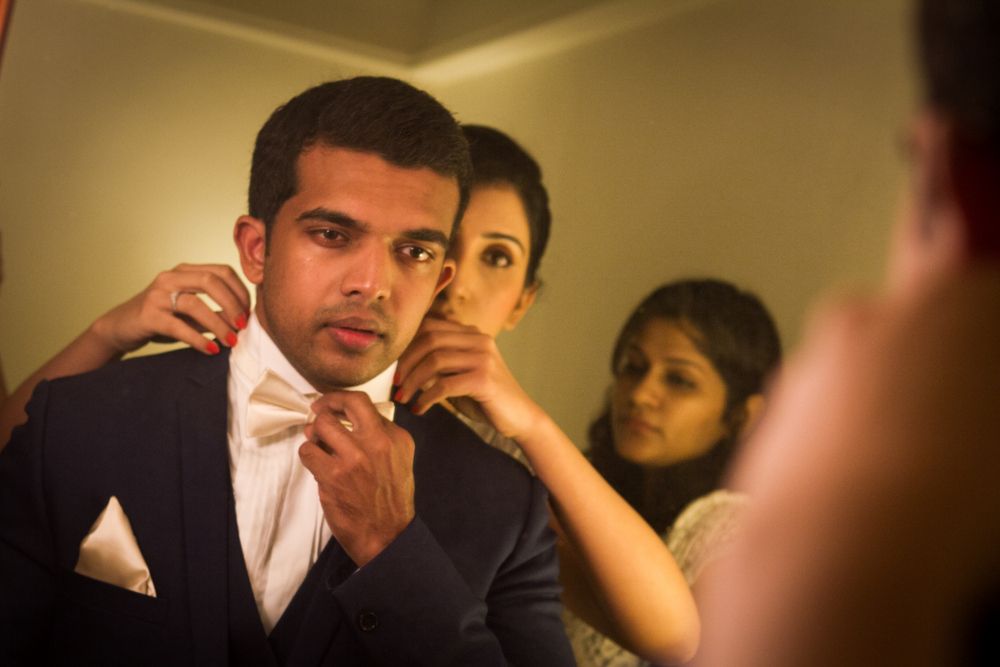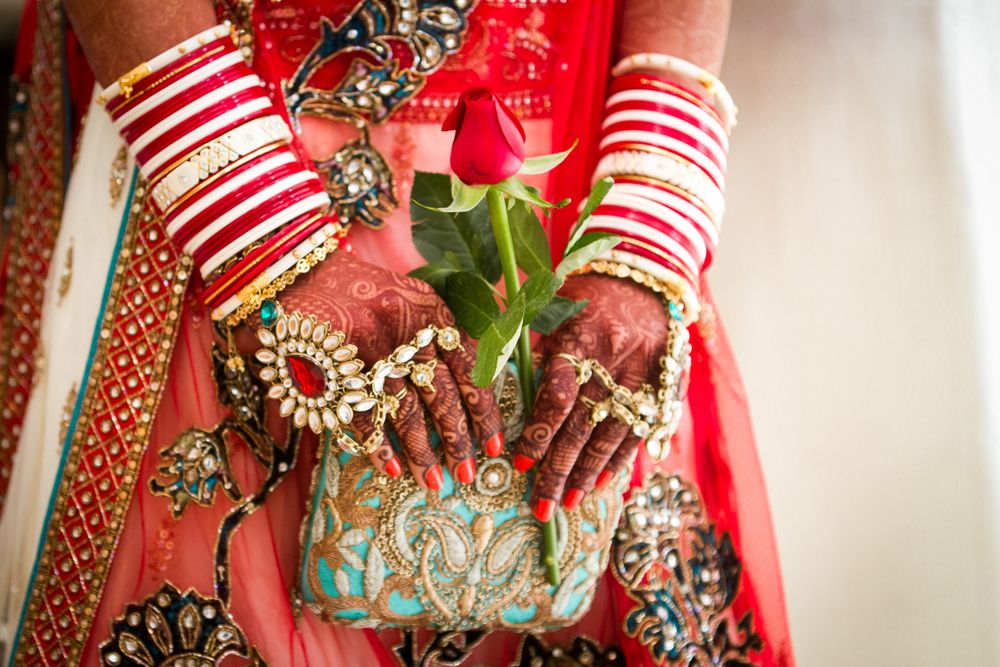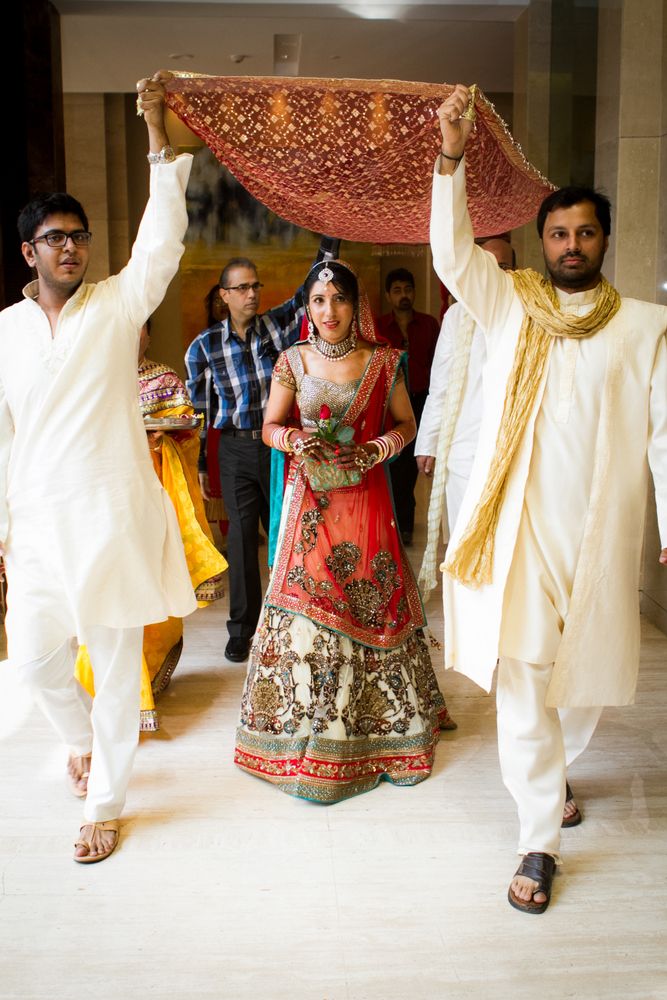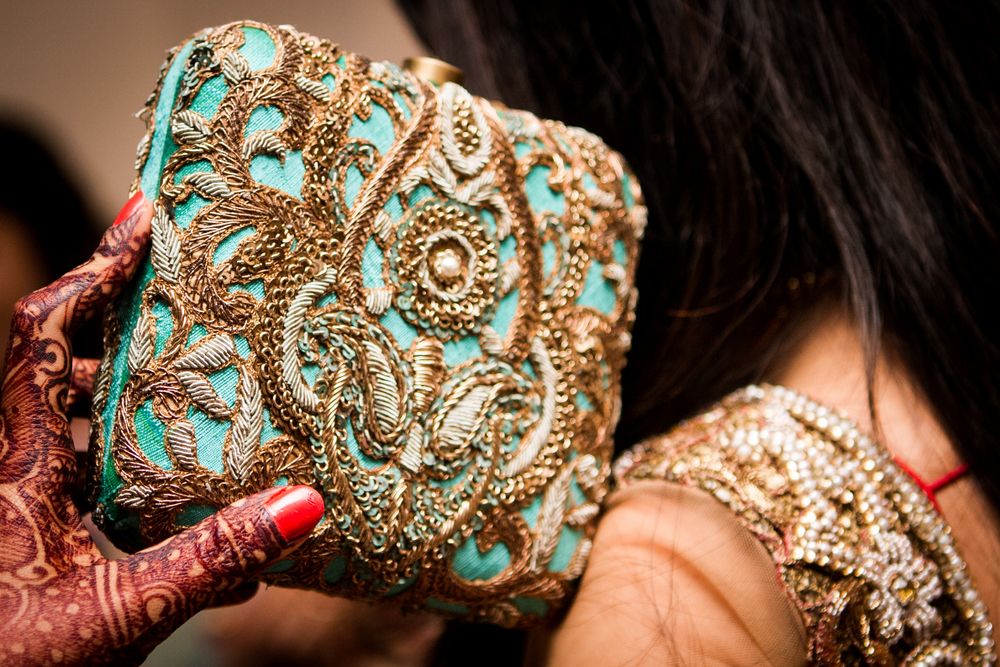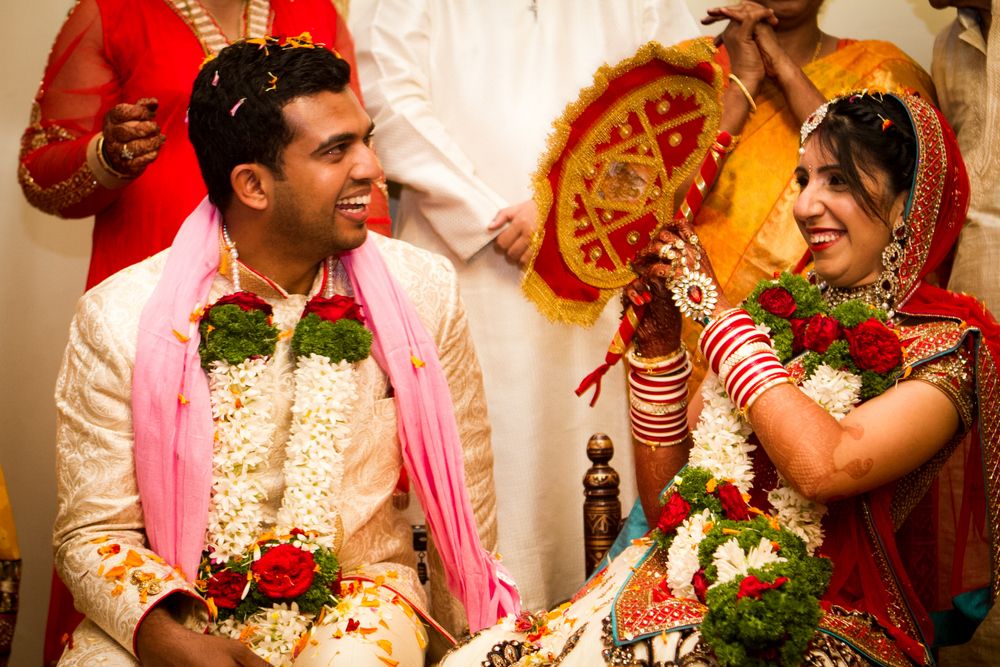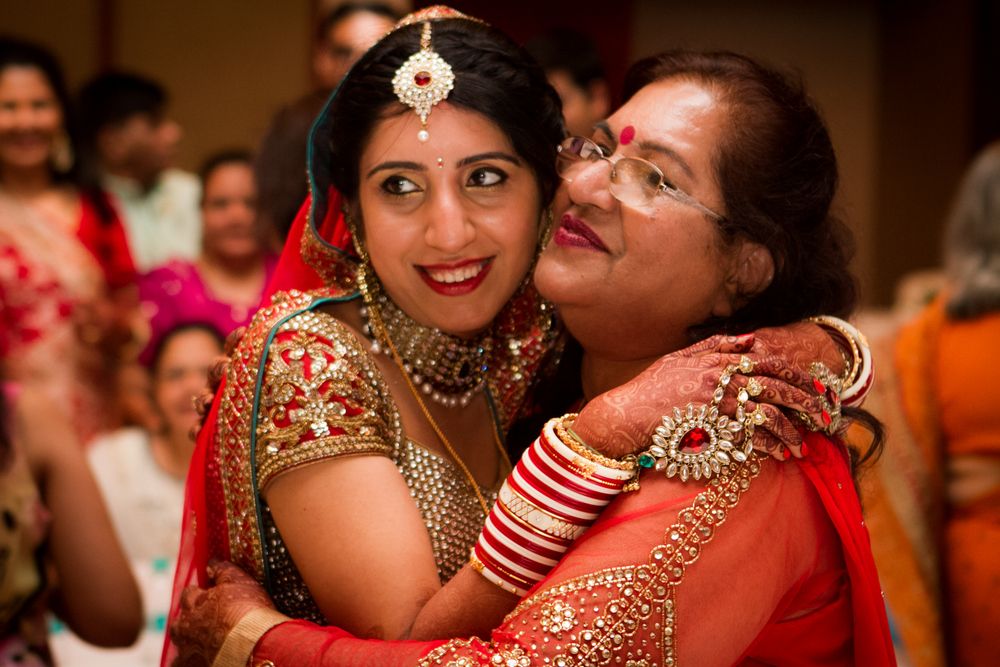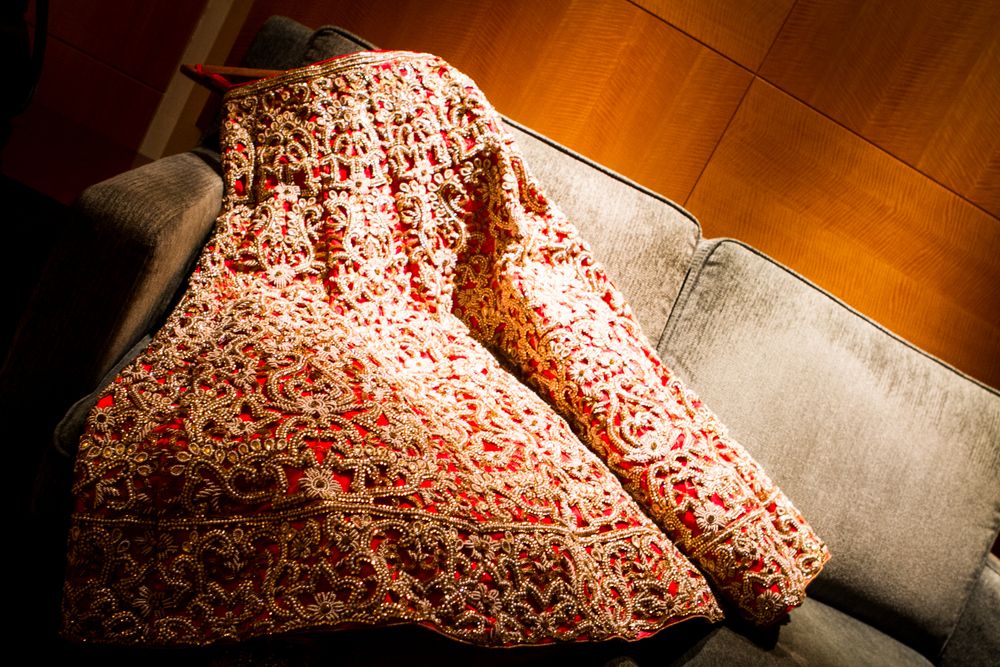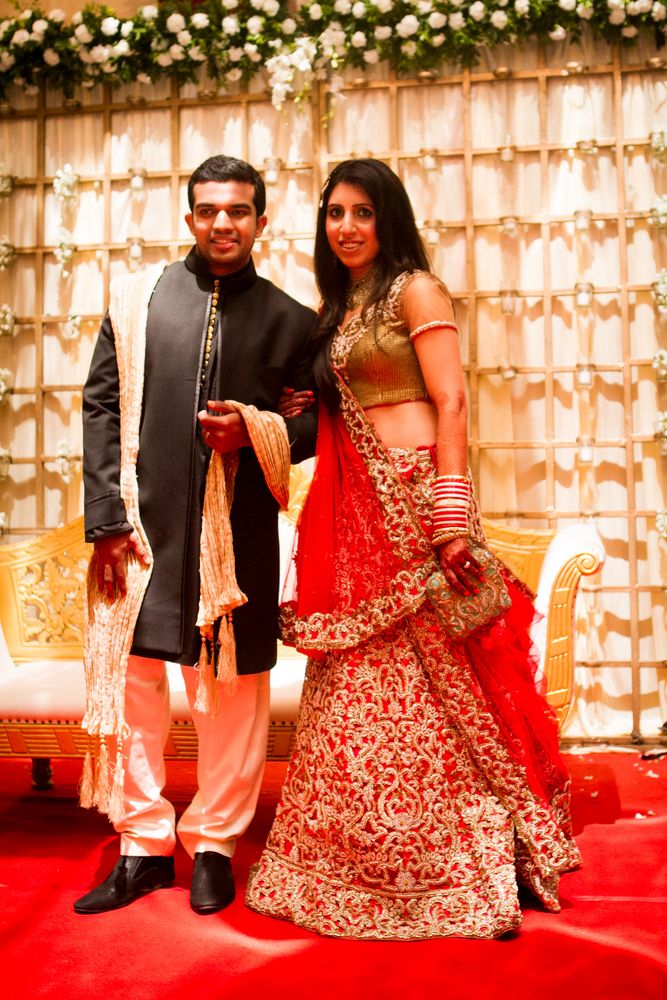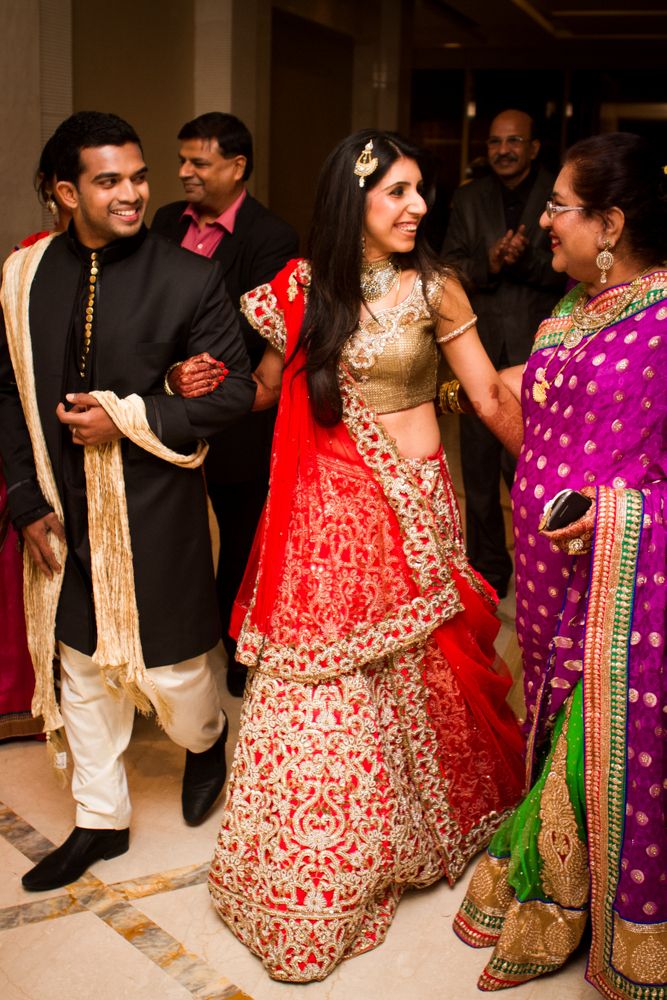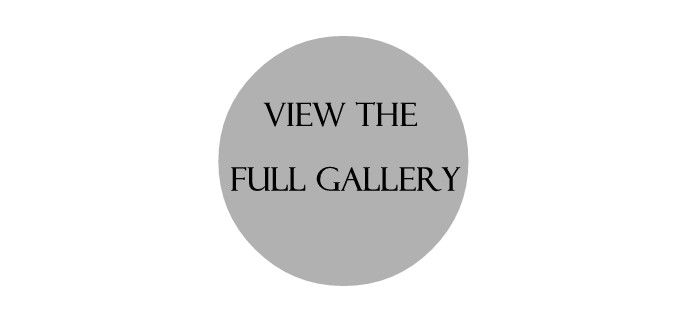 So you guys lived in Melbourne but planned a wedding in India. Must've been hard!
I was a lucky bride to have been given free reign (aside from some budgetary constraints) by my parents and soon-to-be inlaws and groom to plan the wedding as per my liking. They respected the fact that I had already planned most of these details in my head ever since I was a little girl. However, being so far away from the action was quite challenging. But I made full use of all the new-age technology available at hand - quite literally my iPhone and my laptop were my best friends during this whole process. The wedding planning was outsourced to my mum, who would send me photos of venues, dresses, jewellery, gifts to be given as wedding favours etc. on Whatsapp and I would approve or reject.
Tips for brides and grooms planning weddings in different countries?
Very helpful in my planning process were websites like Peaches & Blush
(that's our beauty blog YAY),
and now I guess Wed Me Good :) Pinterest was a GREAT tool. I made 2 secret boards on Pinterest (you are allowed 3) one for outfits, the other for decor and themes where I would save photos I came across that I liked creating a virtual scrapbook without revealing any secrets of the upcoming nuptials to maintain the "wow-factor" when people saw it all come together for the first time. I found my Mehendi dress, Pheras dress and Wedding reception cake on Pinterest and many other ideas that when I now look at the wedding photos and compare to my Pinterest boards, I can see that sub-consciously that's where the ideas came from
So I heard you actually found your pheras outfit on Pinterest...Tell us more!
I did most of my Bridal shopping in Mumbai. I finalised all 4 of my wedding outfits in 2 days with my mum and cousin sister by my side! I think I was lucky, but in a way all the research I had done prior to that also helped as I knew what I was looking for and once I found it, I sealed the deal.  
Pheras outfit I had found on Pinterest, this was a Neeta Lulla creation. After scouring bridal stores in Kemps Corner, Marine Lines and Santacruz. We went to the Neeta Lulla store on SV Road just to see what they had on offer, not anticipating it to be within our budget. But on speaking with their team and once I had seen all the options available in other stores, I knew only they could give me what I wanted and they seemed willing to discuss the possibilities of tweaking the dress to fit my budget. The Reception outfit I was open-minded about, didn't have any set vision for it, which was good, as it helped me be open to the variety of colours and designs that were available. We almost walked away from this store as it looked too busy and it didn't look like anyone had time to serve us there, when we thought, now that we are here lets have a look. The first thing that caught my eye was this cutwork Lehenga hanging in a corner of this store. After seeing what felt like 100s of other options I came back to this and finalised it on the spot, gave my measurements and my suggestions to customise it and only saw it nearly 8 months later, 10 days before my wedding.
The groom on the other hand had the benefit of buying 1 of his 3 main outfits in Melbourne. Once I knew what I was wearing, I sort of had certain ideas as what would compliment my dresses. For the Sangeet I had the idea of getting him a navy suit, which he also liked. We found the perfect one at a store called Jack London and it was love at first sight. It fit perfectly and although it wasn't exactly navy it was a very unusual dark, indigo blue colour that looked very classy.
Your favourite wedding memory..
Half way through our Sangeet, Mohnish and his cousin brothers dissapeared and changed into Languis to perform a surprise Lungi Dance in front of me and all our guests! It was the HIGHLIGHT of our wedding . My very own SRK did me proud and made me laugh! [handbook]
Photosynthesis by Aditi
(Photographer) is part of the
WMG Handbook
. To know how members are chosen please read our
FAQ
[vendor]
Vendor details:
Venues: Mehendi at Olive Bistro, Pune Club ; Sangeet at Pride Hotel Pune, Wedding at Banquet Halls on Hyatt Regency Road | Makeup:
Deepti Sethi for Sangeet and Mehendi,
Poonam Sharma  from head to toes for wedding and reception
| Photographer :
Photosynthesis by Aditi|
 Brides
Outfits: Sangeet green gown by Elisha W, Pheras white and red lehenga by Neeta Lulla, Reception lehenga by Kalki Couture Mumbai
| Grooms Outfits: Sangeet tux by Jack London, Sherwanis by Nivedita Saboo Decor: Pune Florista (Ravneet)| Sandals: Forever New  |Clutch: Love to Bag available at Aza (Also available online at Pernias Pop Up Shop for those who want it right now! Like we do)