A Real Delhi Wedding with a Sabyasachi Bride (& Groom) : Rupan & Tushar
BY The WMG Bride | 18 Feb, 2014 | 2727 views | 3 min read
Meet Rupan & Tushar
They knew each other for 13 whole years, dated each other for about 6 of those before finally tieing the knot recently  ! One look at the photos and the huge smiles on their faces reveal just how in sync this couple is and their wedding seemed like a worry-free 3 day party !!! Plus- super love the Brides chilled out attitude!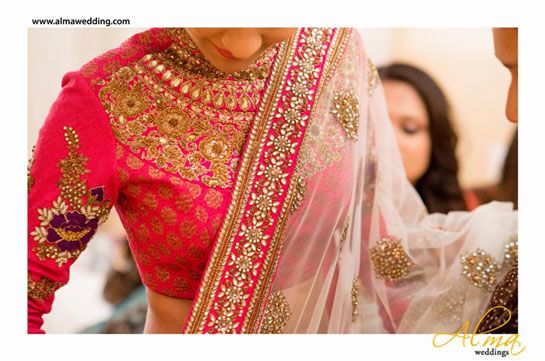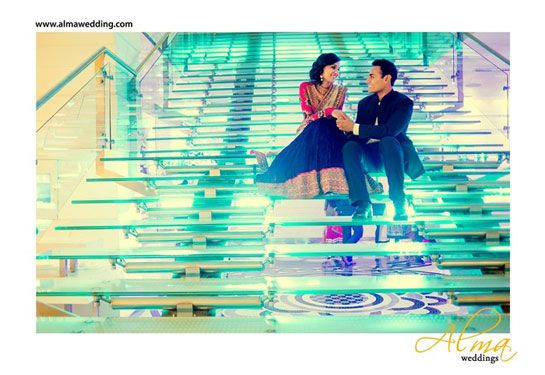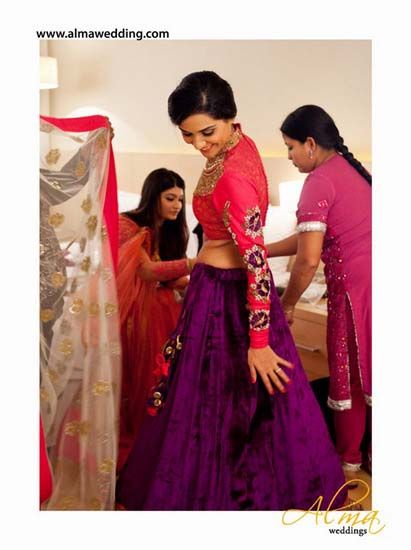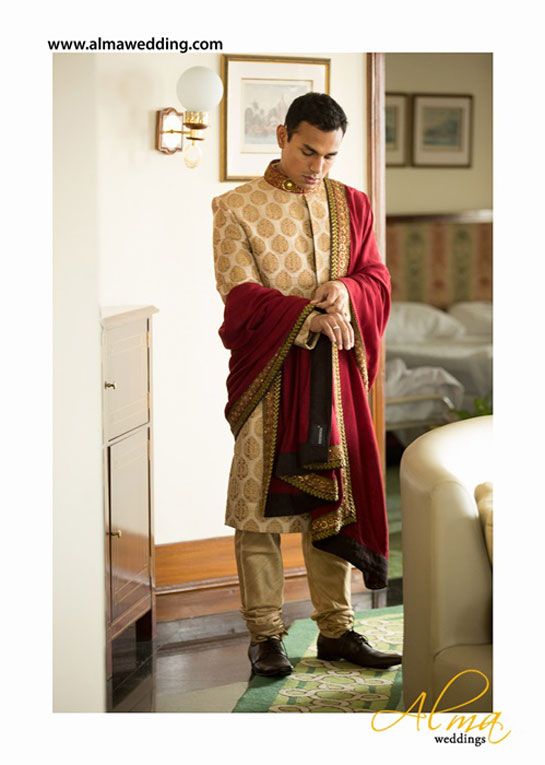 For her Engagement Rupan wore a pink and purple
Sabyasachi
lehenga (I swear, I have never seen Sabya do colors like purple and pink - but it looks so great ! Perfect for an engagement huh?) and Tushar wore a
Rohit Gandhi & Rahul Khanna Bandhgala
I heard you left your engagement at 6:30 am !!! Tell us more !:
  "The most fun was definitely the engagement. We all danced into the wee hours of the morning and me, the BRIDE, went home at 6.30 AM which was just bizarre!!We also had performances by friends and family. I did a solo on Saibo and also performed with friends on Jiya Re and Ainvayi Ainvayi. Tushar and I together performed on Piya O Re Piya and Radha."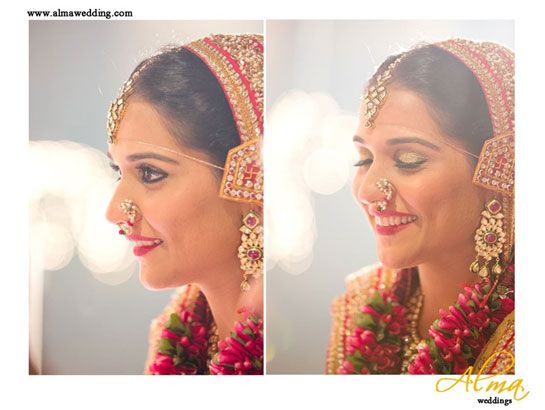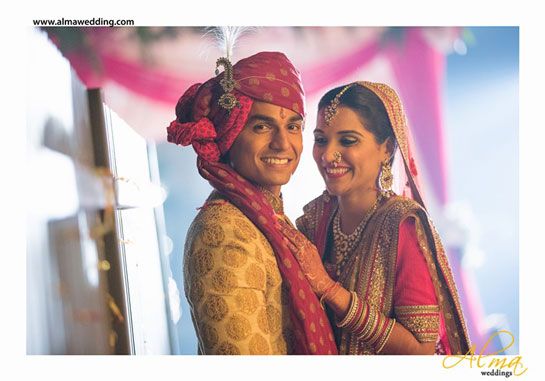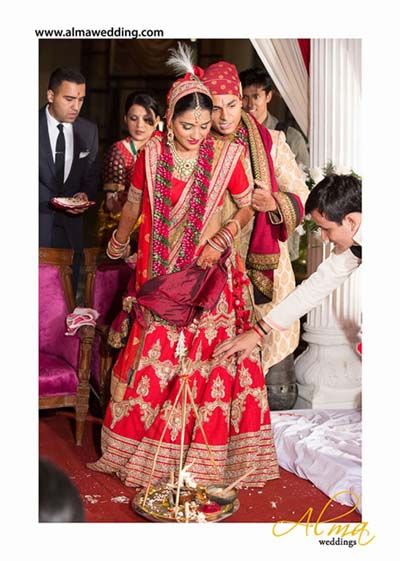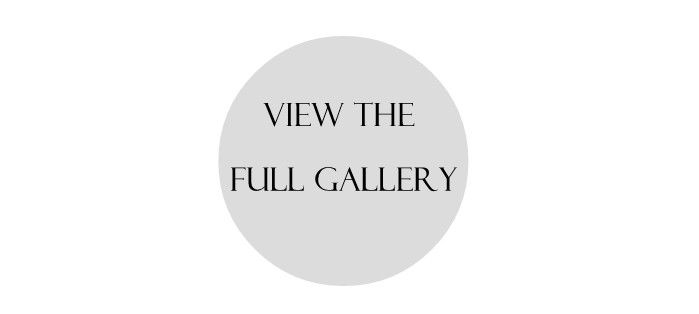 So you guys seem like Sabyasachi Loyalists huh? Both Bride and Groom ?
Even though I did not venture out much more than the Sabyasachi store at Qutab, I was very happy with my choices. He is doing such phenomenal work that I didn't feel the need to look elsewhere. My wedding outfit was actually the first one I had ever seen, at the first store I ever went to and that's the only one I ever saw. I didn't want to look any further, I was so happy with it. I purchased it on the spot! Tushar's Sherwani was Sabyasachi too- it was a beige brocade with a maroon safa and stole.
(OOh i think Tushars the first groom in person where I have seen a Sabya sherwani .Looks super huh! Anyone catch the recent Band Baaja Bride episode with the mint sherwani??. Loved it !)
Any advice for brides to be Rupan?
I had such an amazing time at my wedding, almost so that I was miserable when it was over. I had no worries on my mind because my family and I finished all preparations almost 2 months before the wedding date! So my advice to future brides would be to be quick in taking decisions and not leaving anything to last minute. They 
should really focus on having fun. Sometimes in the process, they forget that. These days will never come back and they should just remember to take it easy and smile the whole time. If something goes wrong, there's not much that you can do at the time. You will only look back at it and laugh about it. Drop the worries and really try to have a good time with all the people you love and care about.
Any special wedding vendors you want to call out?
My Make Up Artist  Harsha who I met through a friend, and I really swear by her. She is amazing at her work! All my friends have gotten her since my wedding.( She only works by referral and word of mouth so we coouldnt get hold of her guys)
Photographer - Neal Karthik of the

Alma Wedding Photography

fame. He was actually the first person I froze when my wedding date got decided. He is so good at what he does, and there is no doubt that he will give you memories that will last you a lifetime.
Vendor details:
Venues: Le Meridien, Chabbra Farms | Makeup:

Harsha |
 Photographer :
Alma Wedding
|
 Brides Outfits:
Sabyasachi
| Groom Outfits: Rohit Gandhi Rahul Khanna, Sabyasachi |