A Simple Maharashtrian Wedding With A Whole Lot Of Fun!
BY Soha | 22 Jun, 2019 | 6456 views | 4 min read
We can't help but notice how theirs is a typical Bollywood story- a boy and girl introduced by their parents, coming together, then moving apart till they realized, 'This Is It'! Monika and Sanket's wedding will leave you with that tingling feeling in your bellies, the one that happily ever afters feel like. From intimate ceremonies to minimal yet effective outfits, this Maharashtrian wedding was truly a pocket-friendly stunner! Kudos to their photographer, KnotsbyAMP★ 4.9 left no chance to capture the couple at their adorable best!
Meet Monika & Sanket
Monika tells us that the first time she met Sanket was through their parents as theirs is an arrange marriage. "We weren't in contact with each other after that and after around 8 months, he came to see me with his parents at my sister's wedding. Though we didn't meet then but, again after a gap of 6 months we met where we chatted but we couldn't find anything common between us. Our worlds were poles apart. And we thought that this is it for us! Let's move on. But then a few days later, he got my number somehow and we started chatting. The initial stage was too confusing for us...some days we would have so much in common and then some days we wouldn't even want to talk to each other. But somehow our parents knew that this was what we needed in a partner... they handled us with a lot of patience. And today people ask us if we had been dating, and for how long...that's how good the chemistry is. We played hide and seek for so long, we never even had a slightest of idea that it would work out and one day we'd be married to each other. I guess some relationships need their time to grow. And it was destiny's play too that brought us together," shares Monica.
The Haldi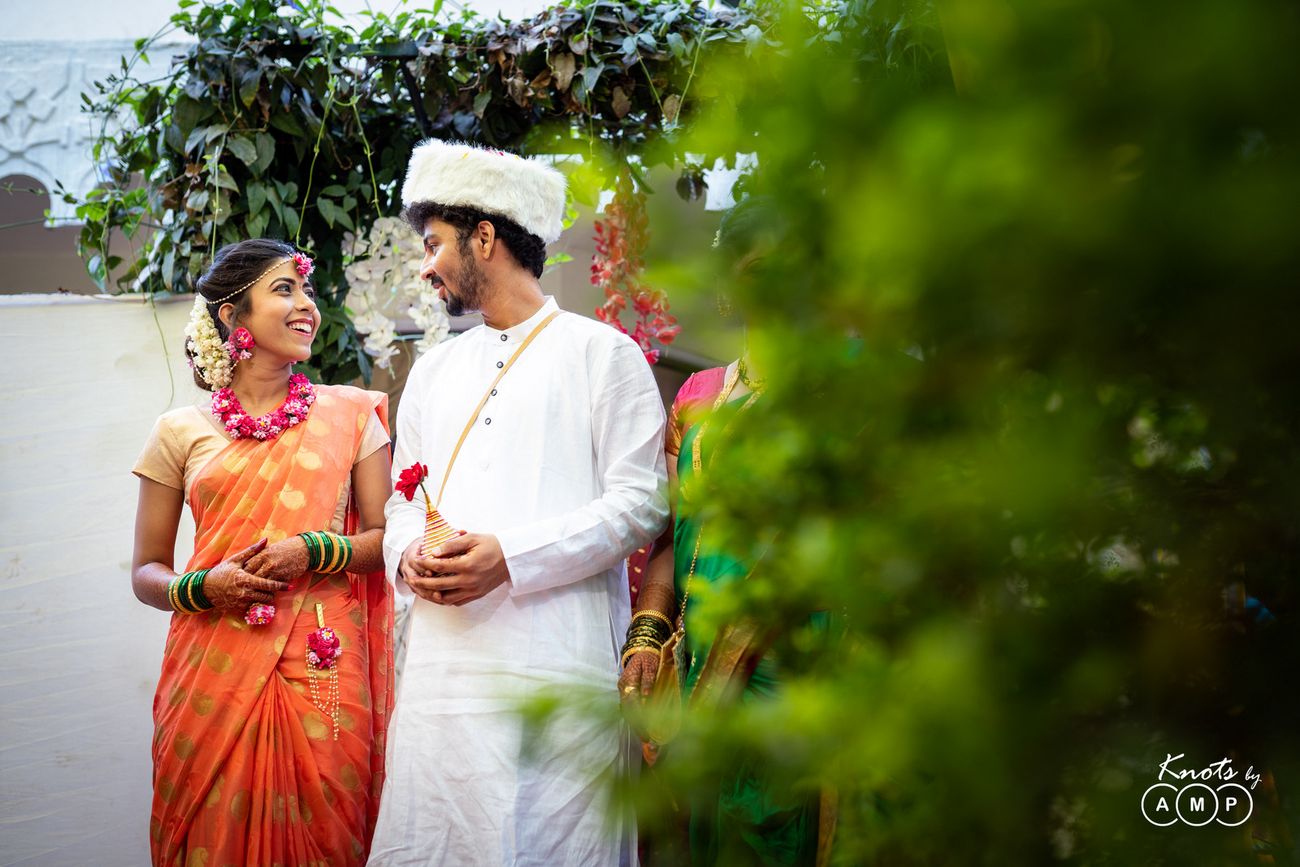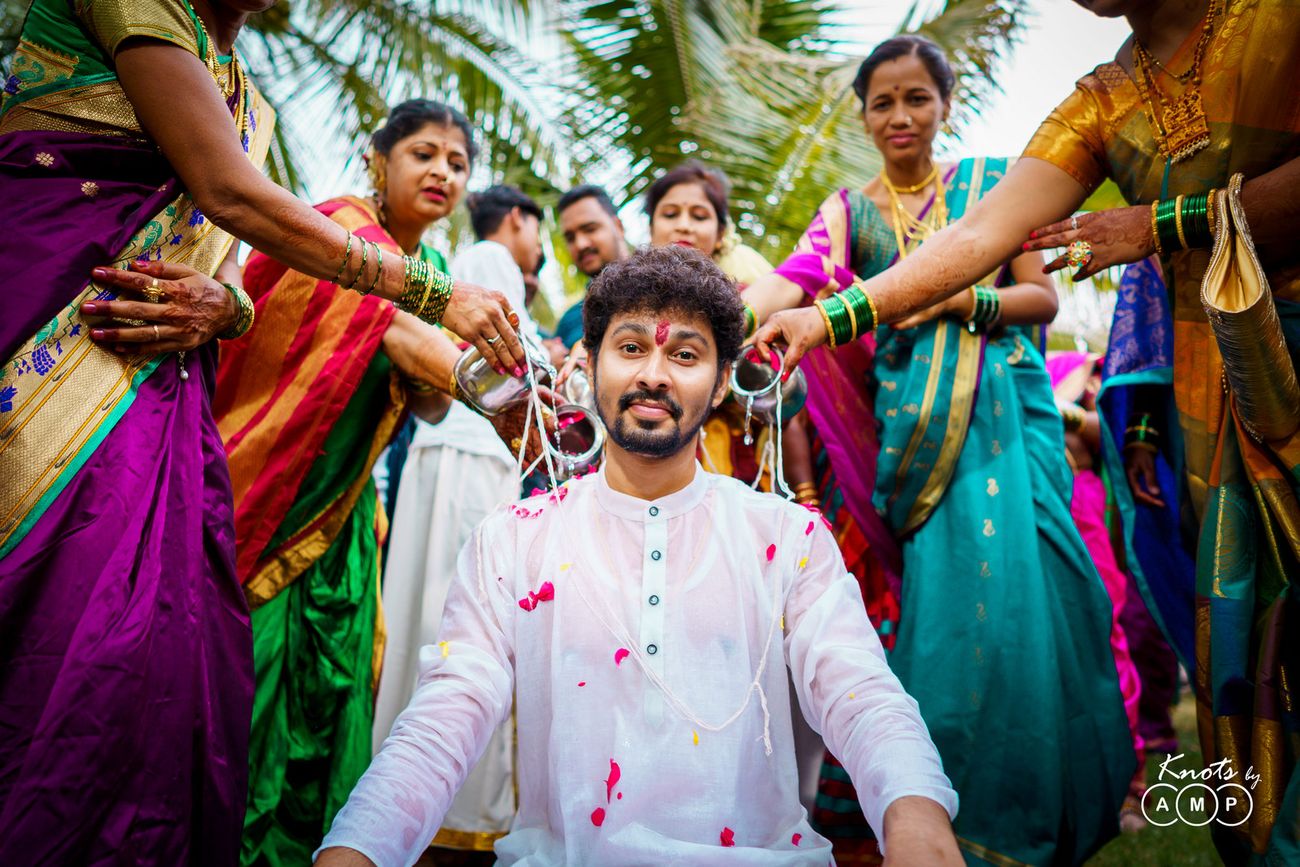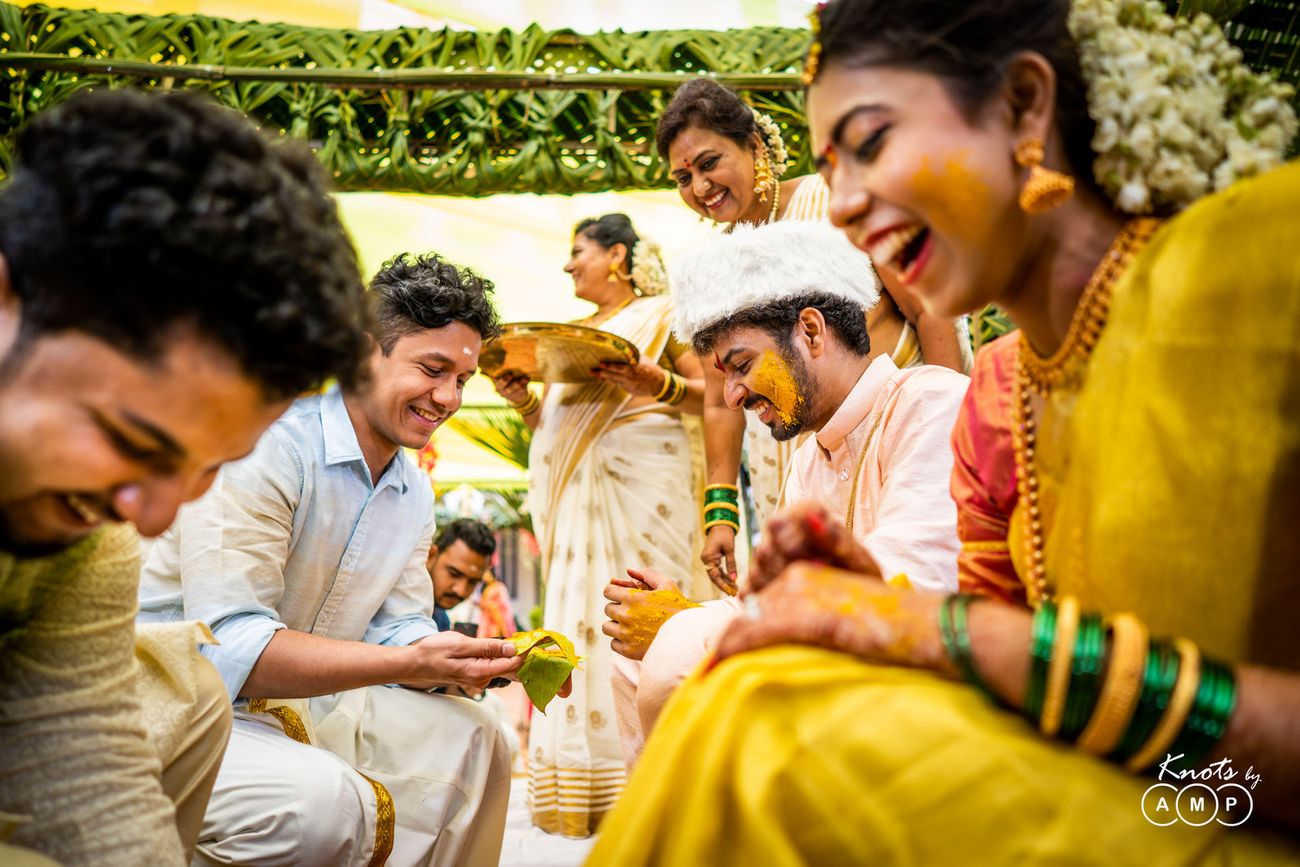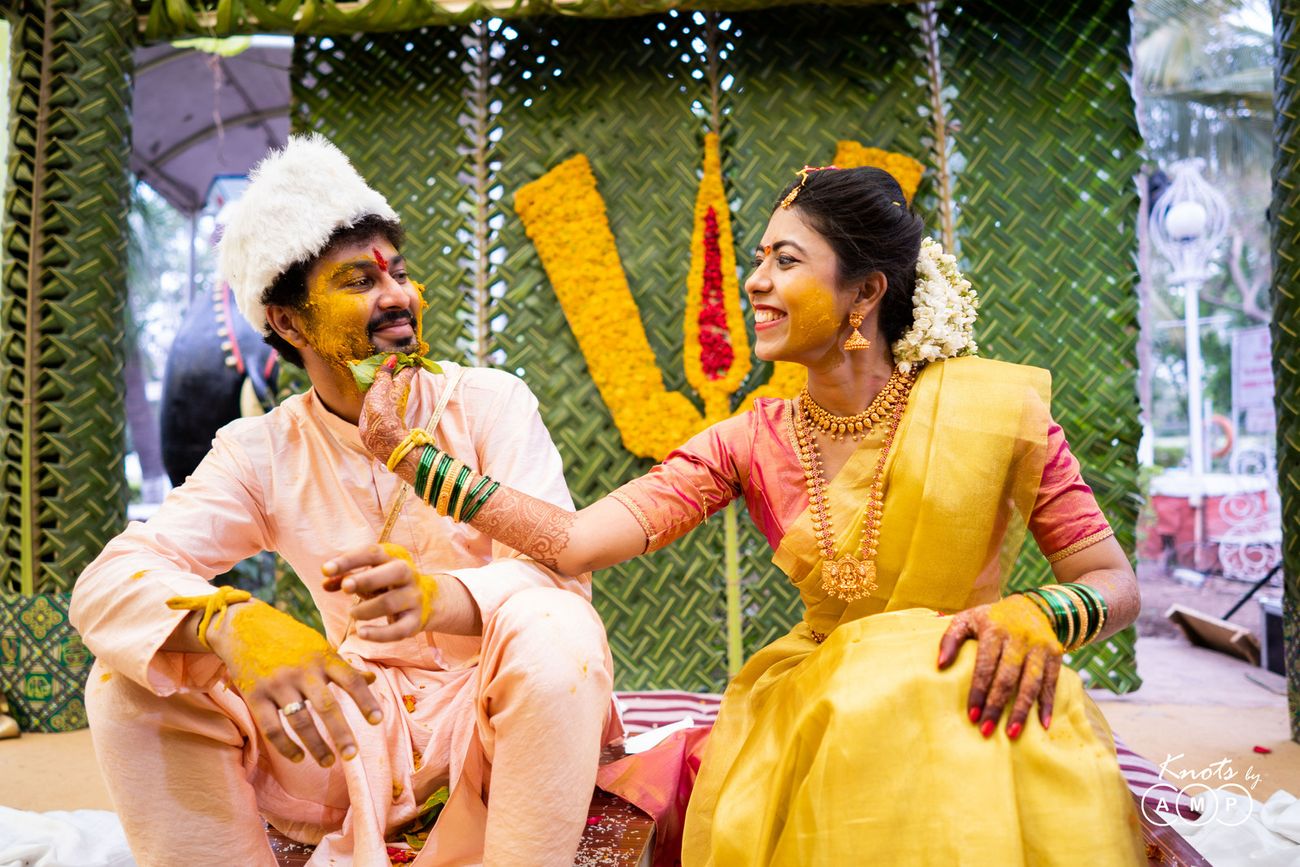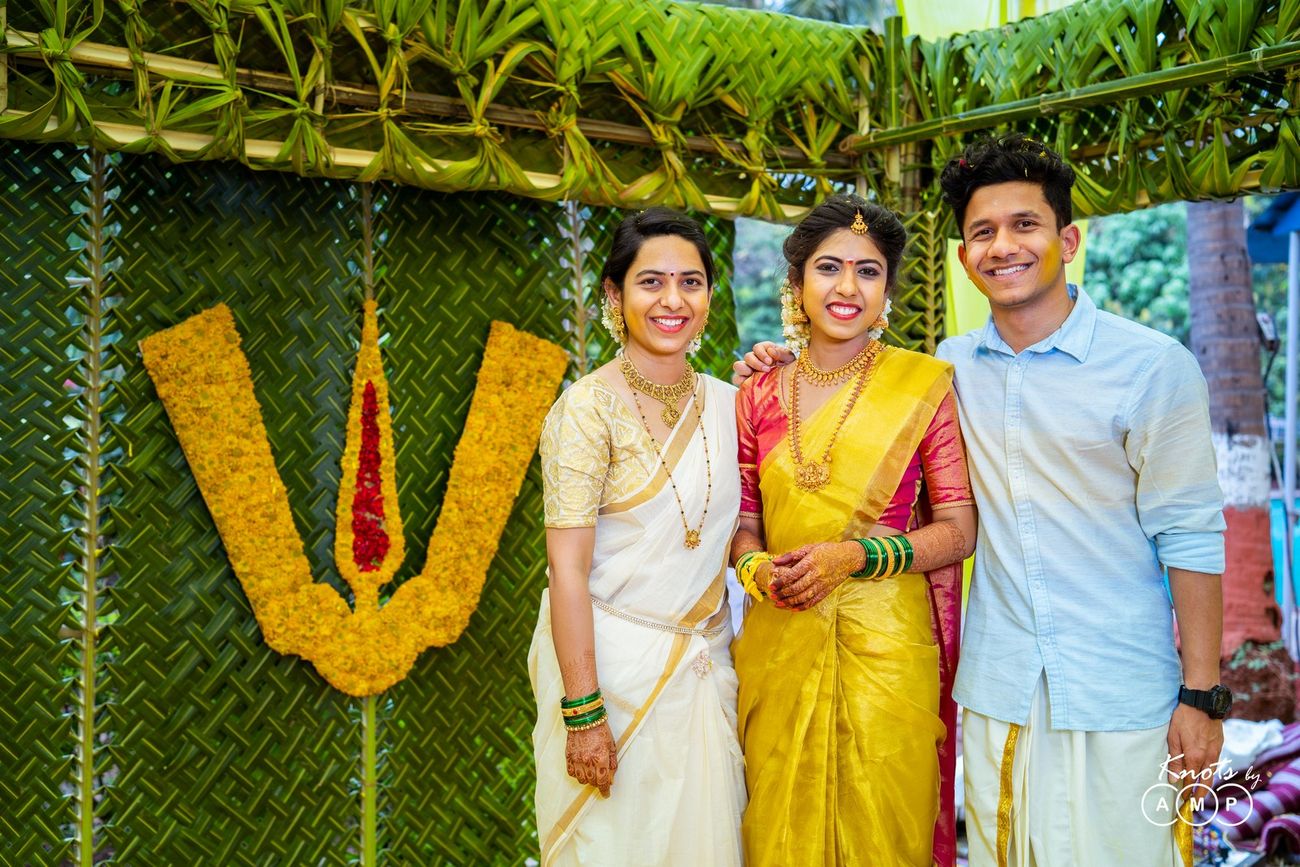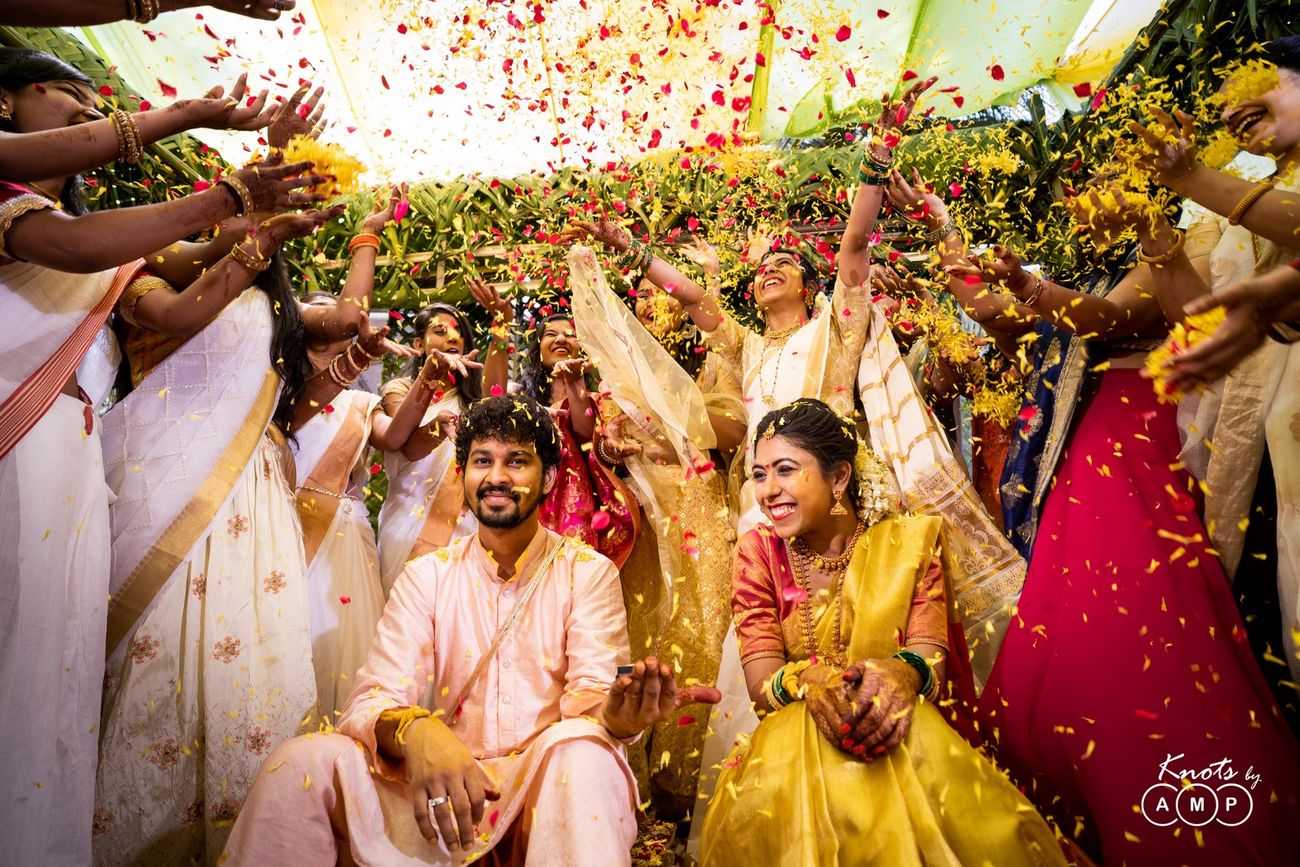 The Wedding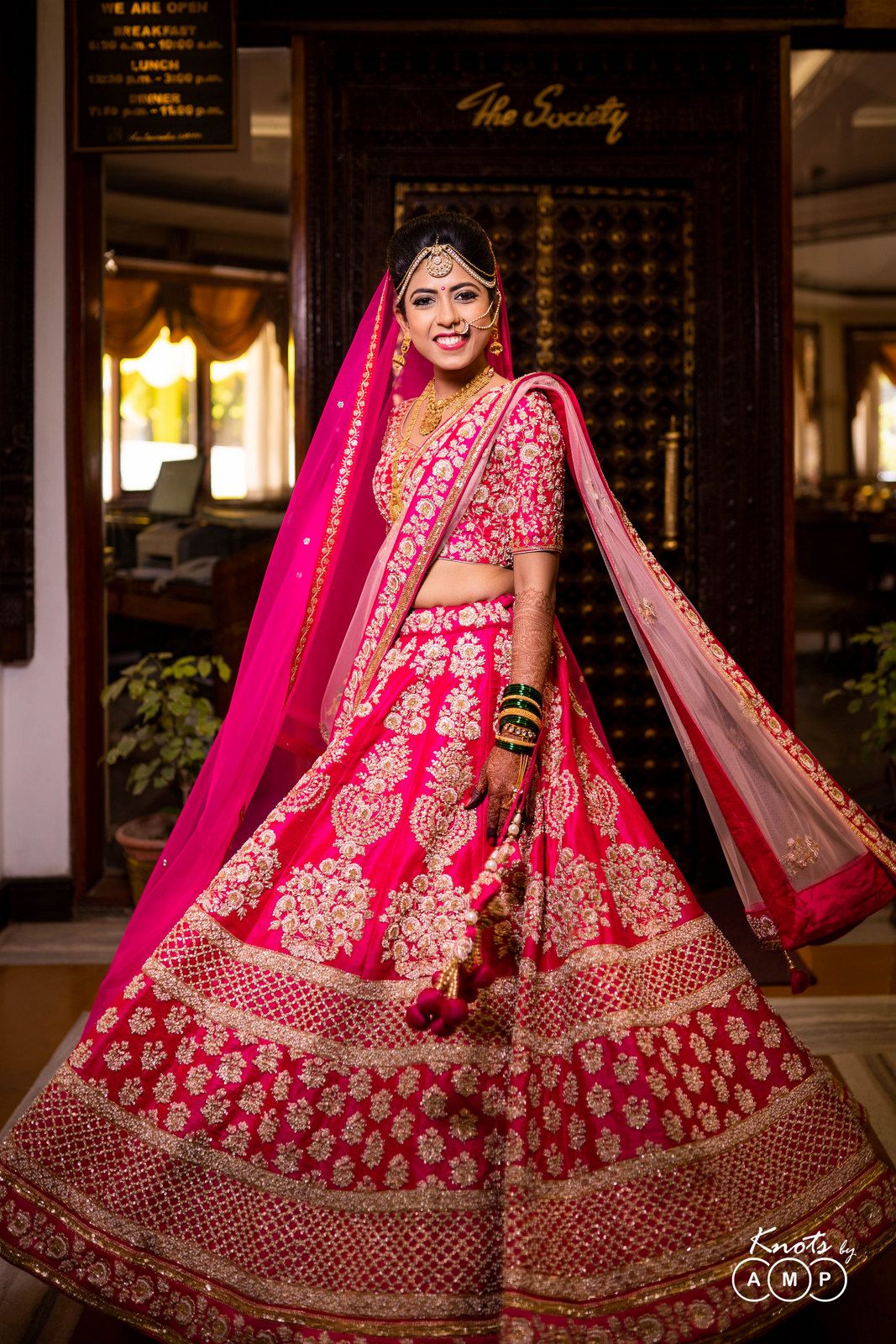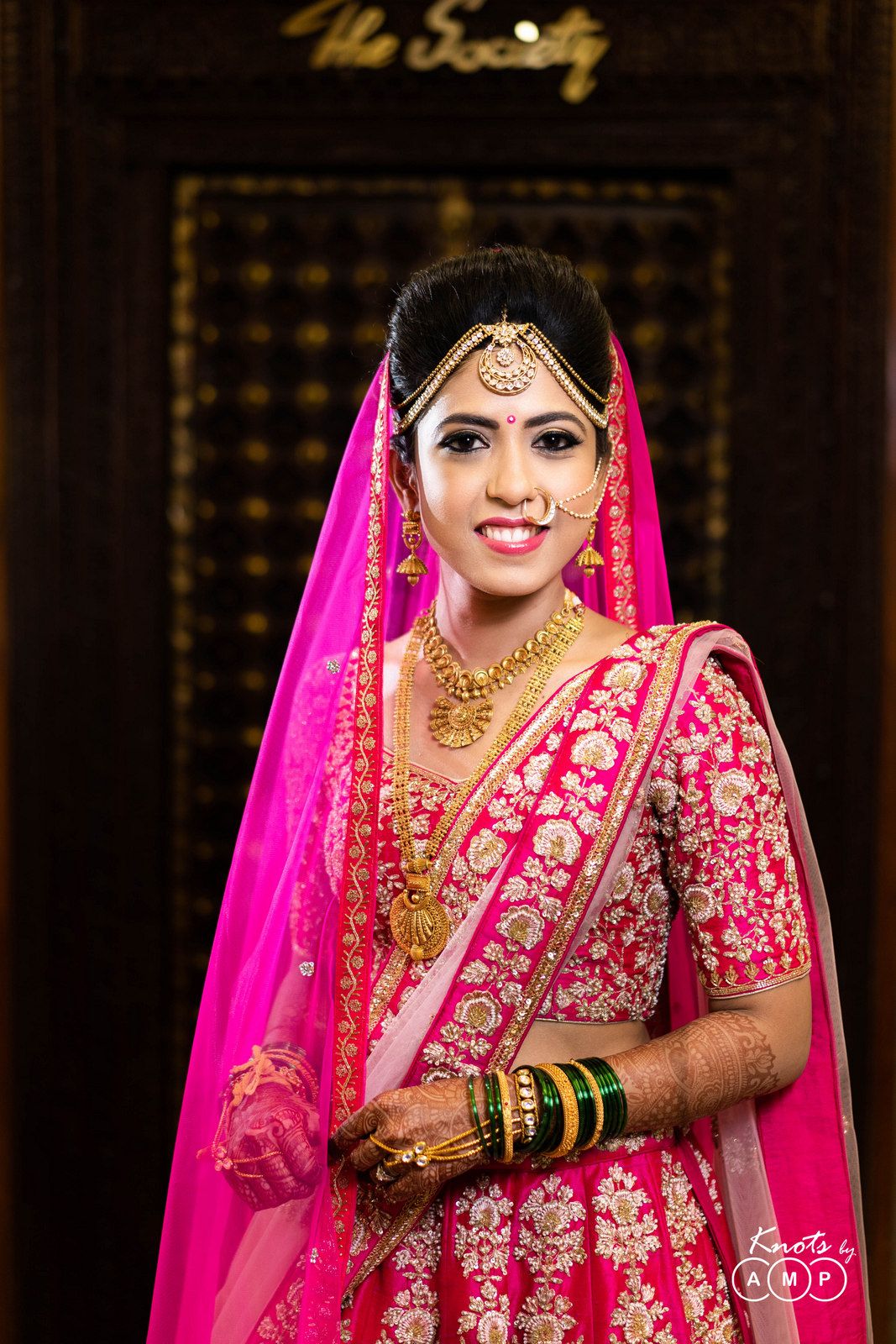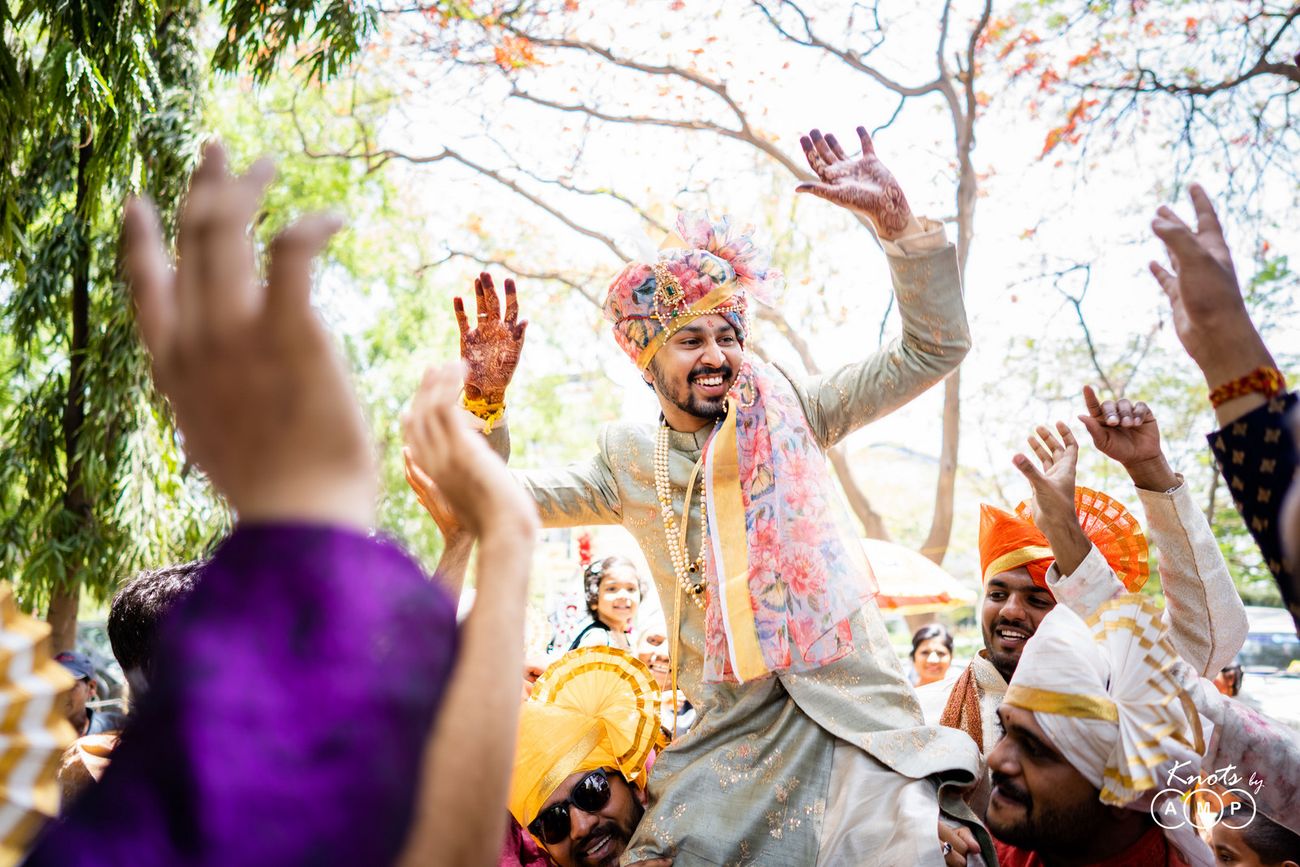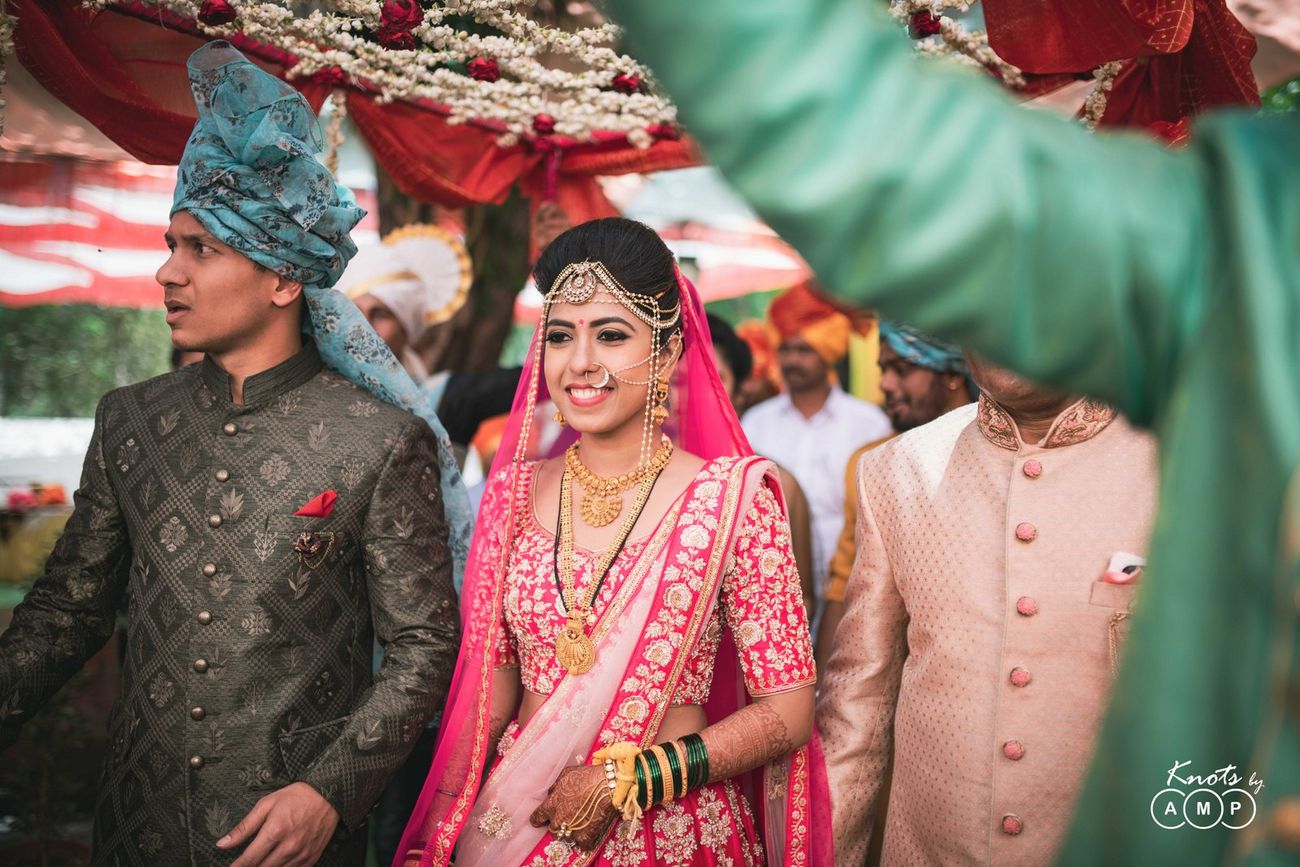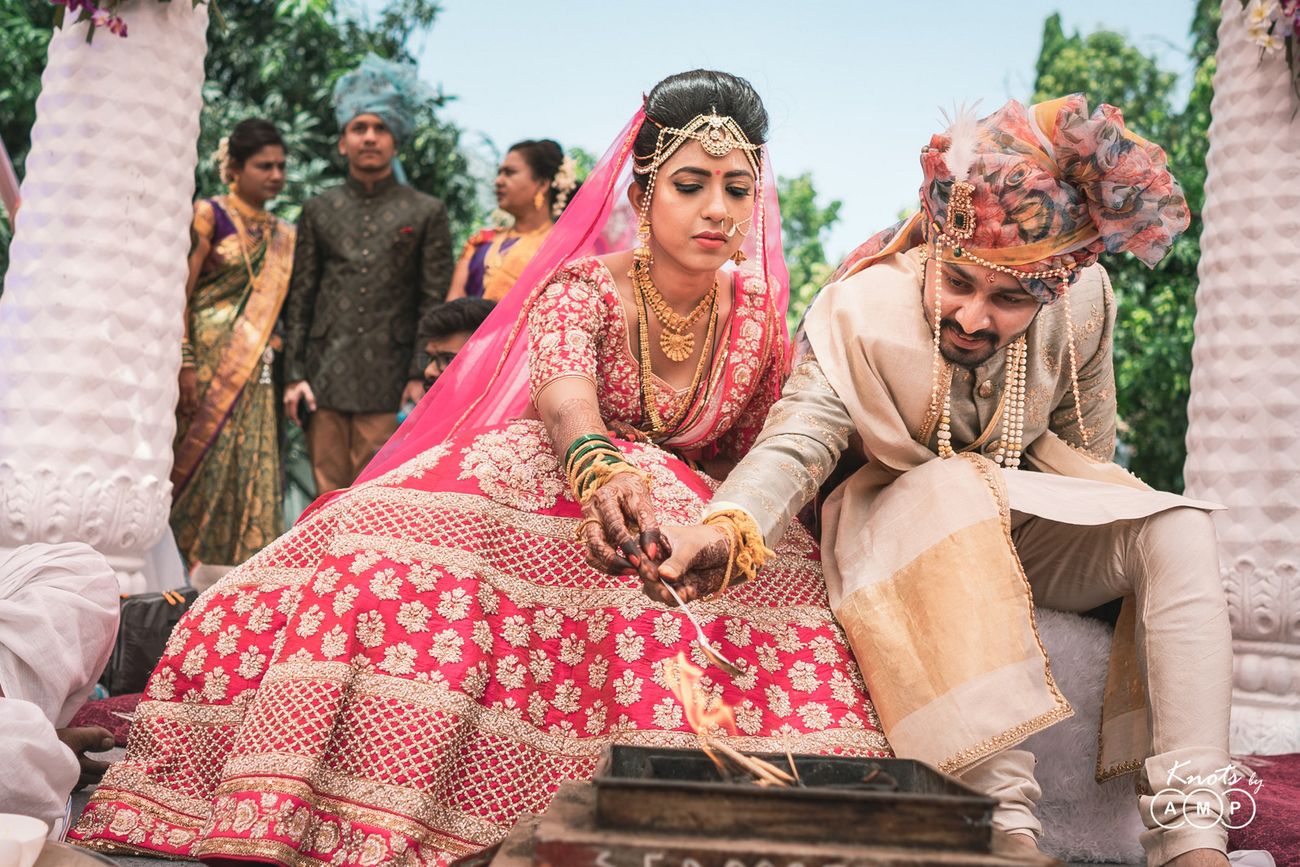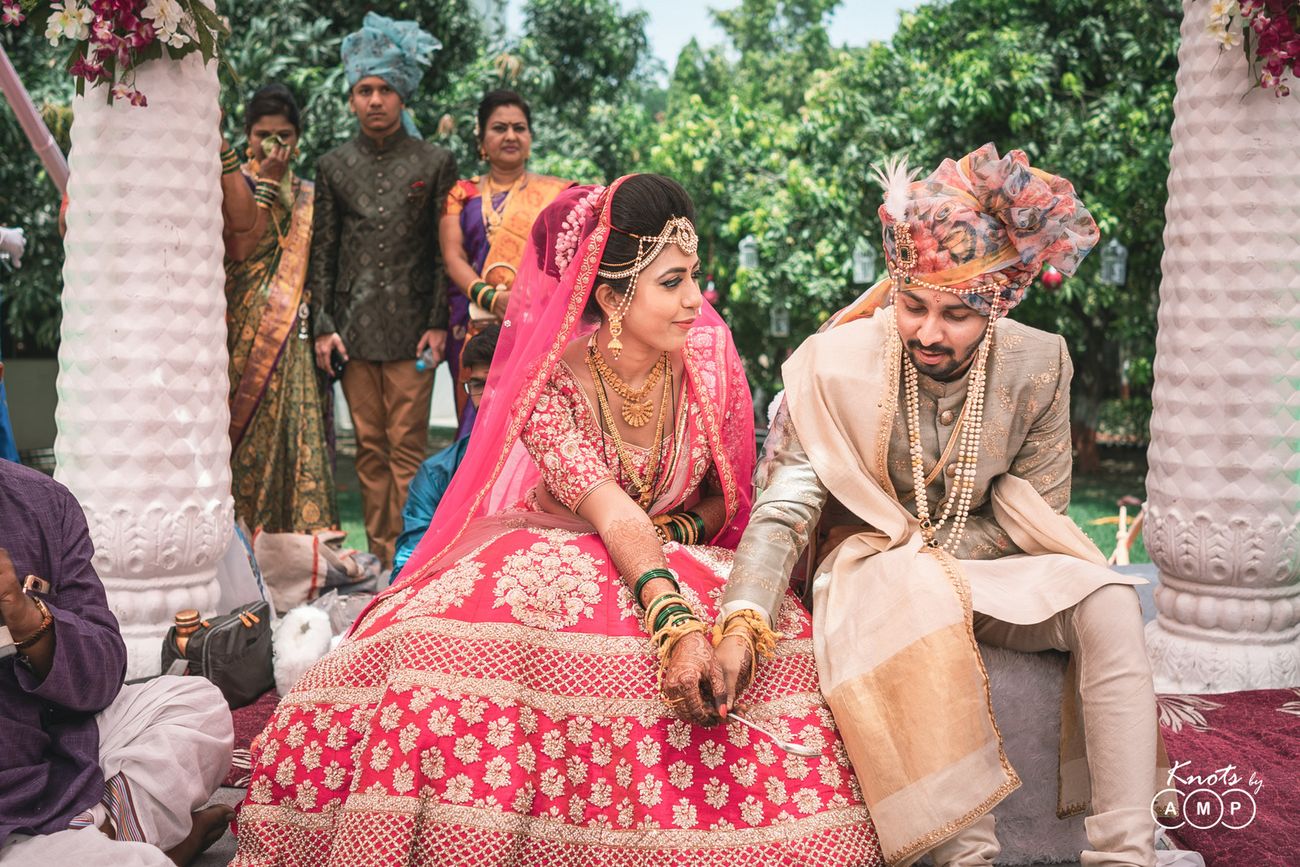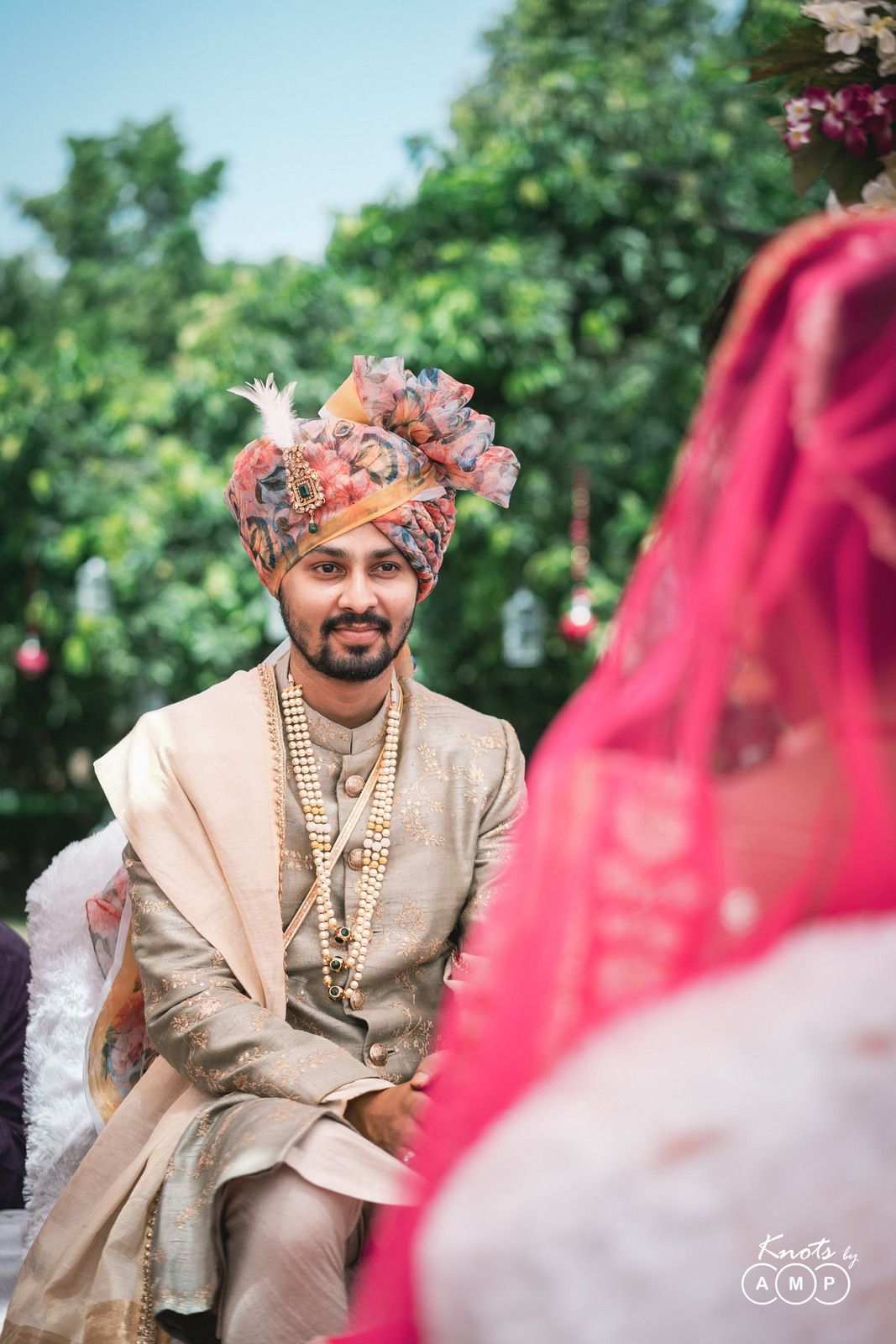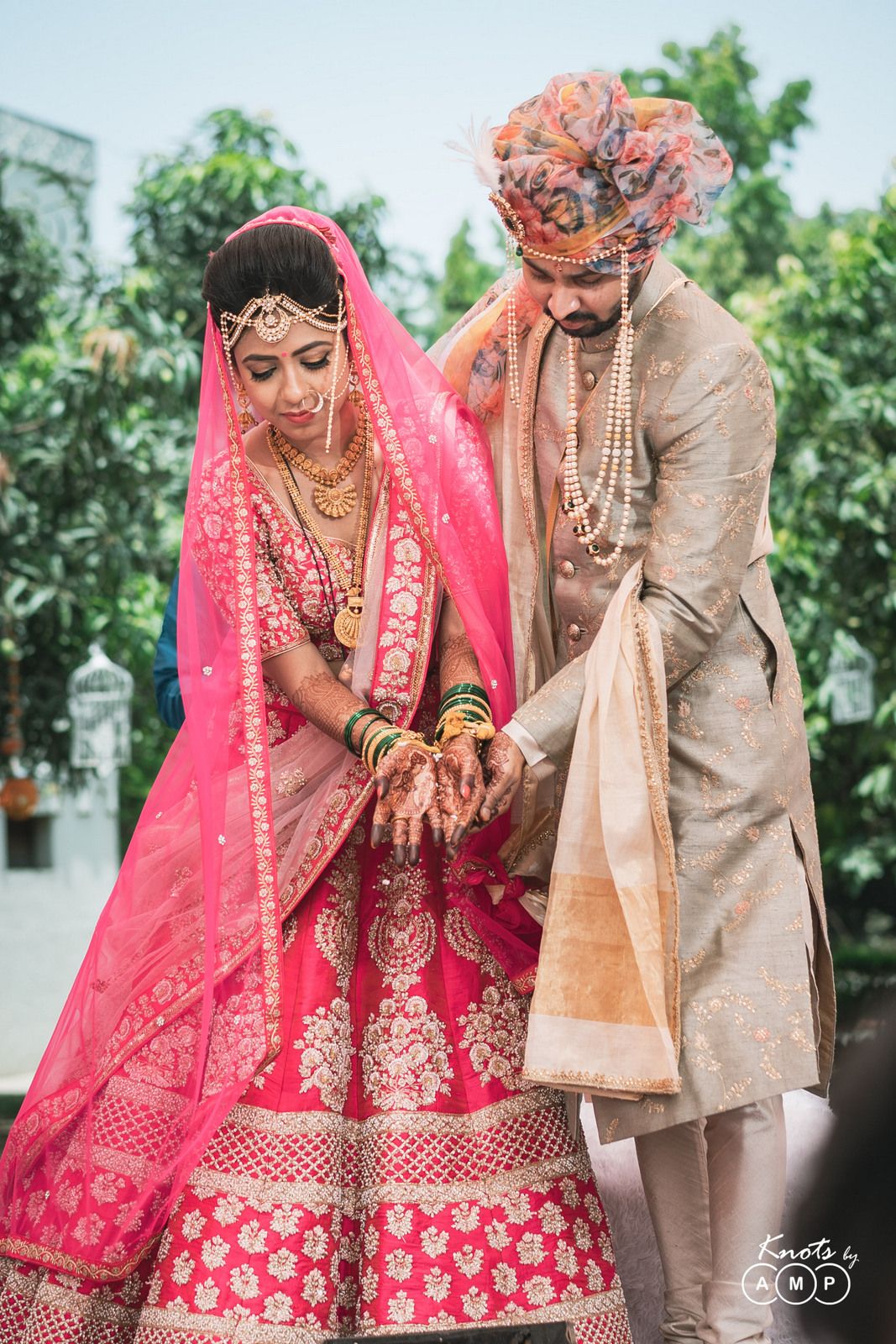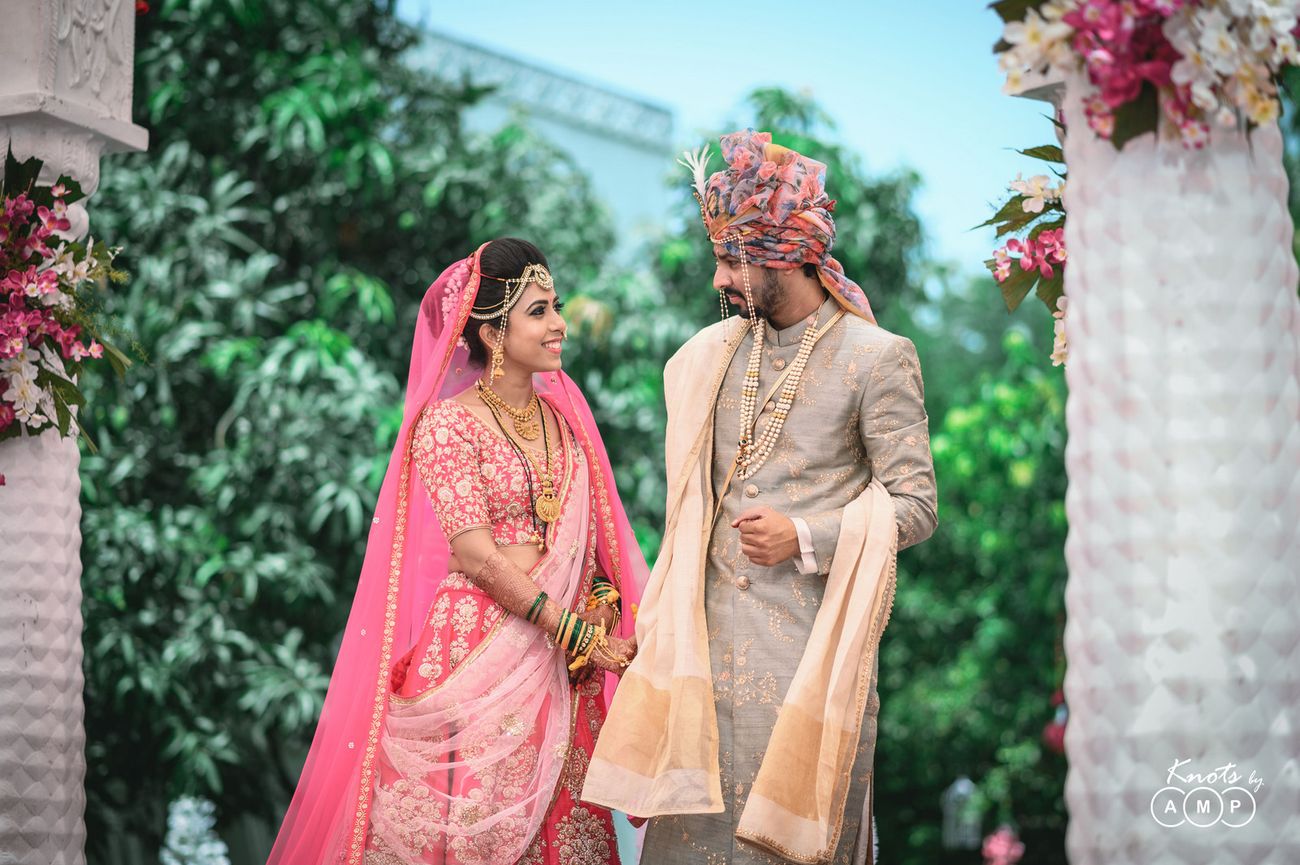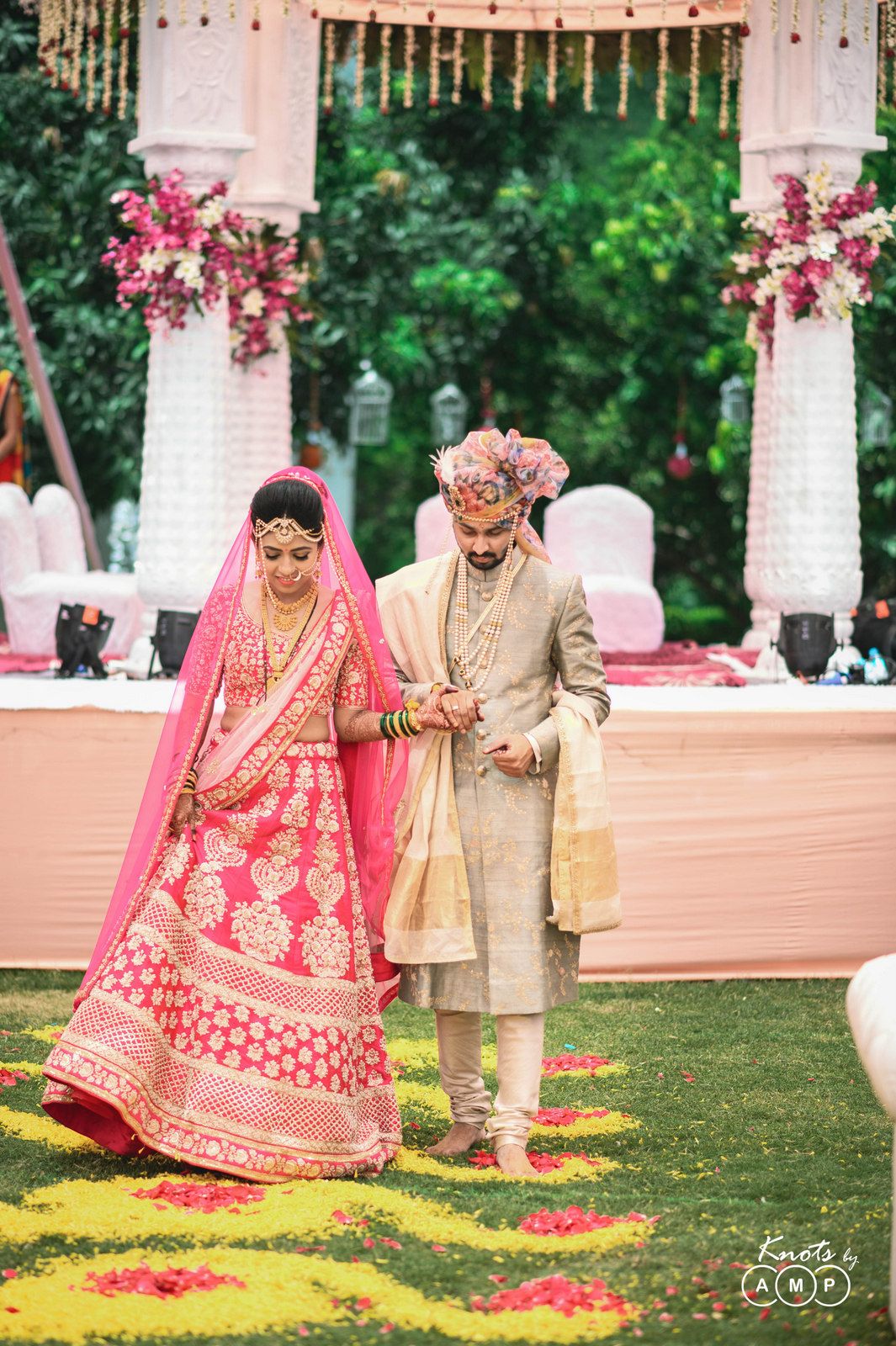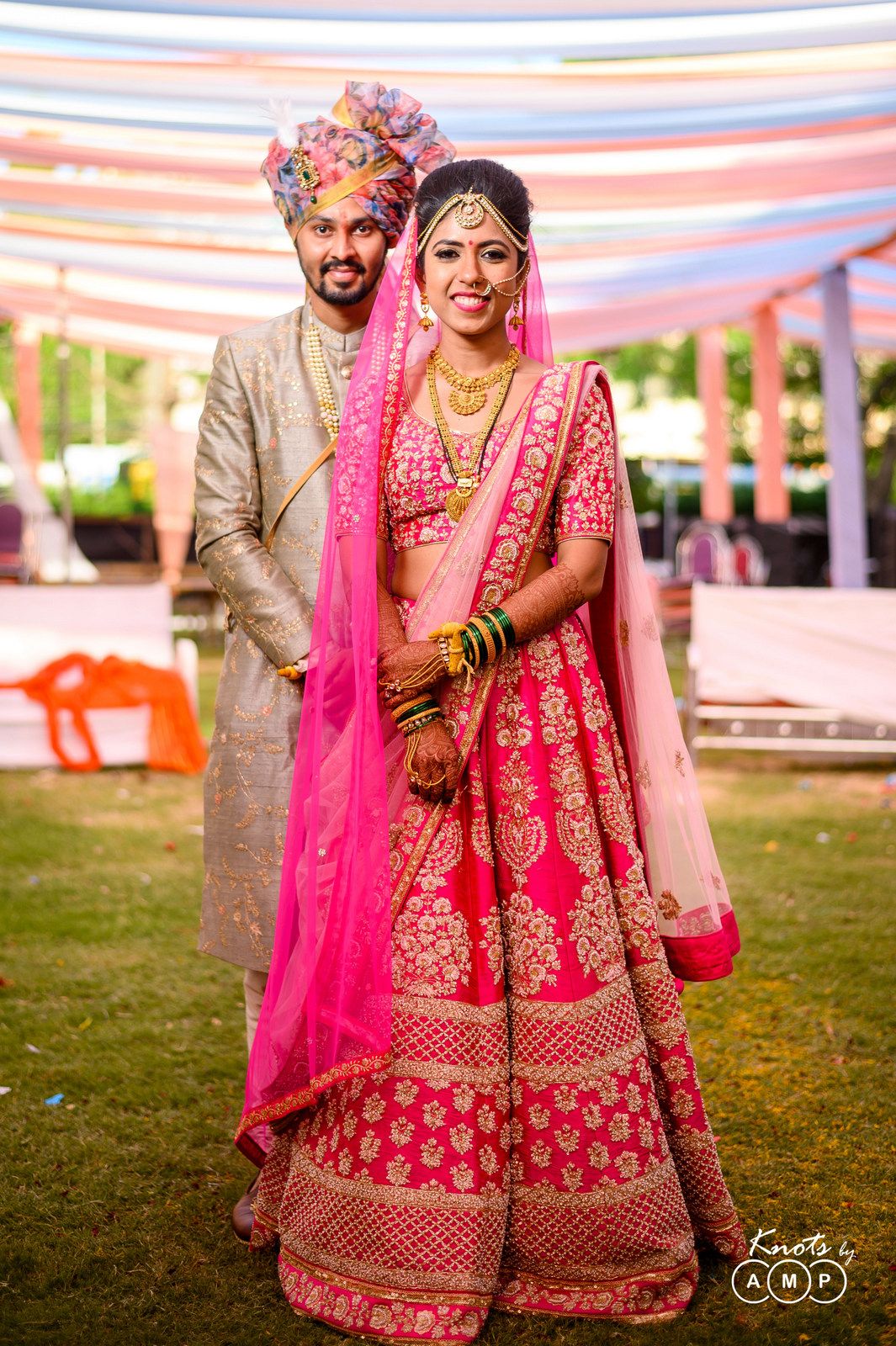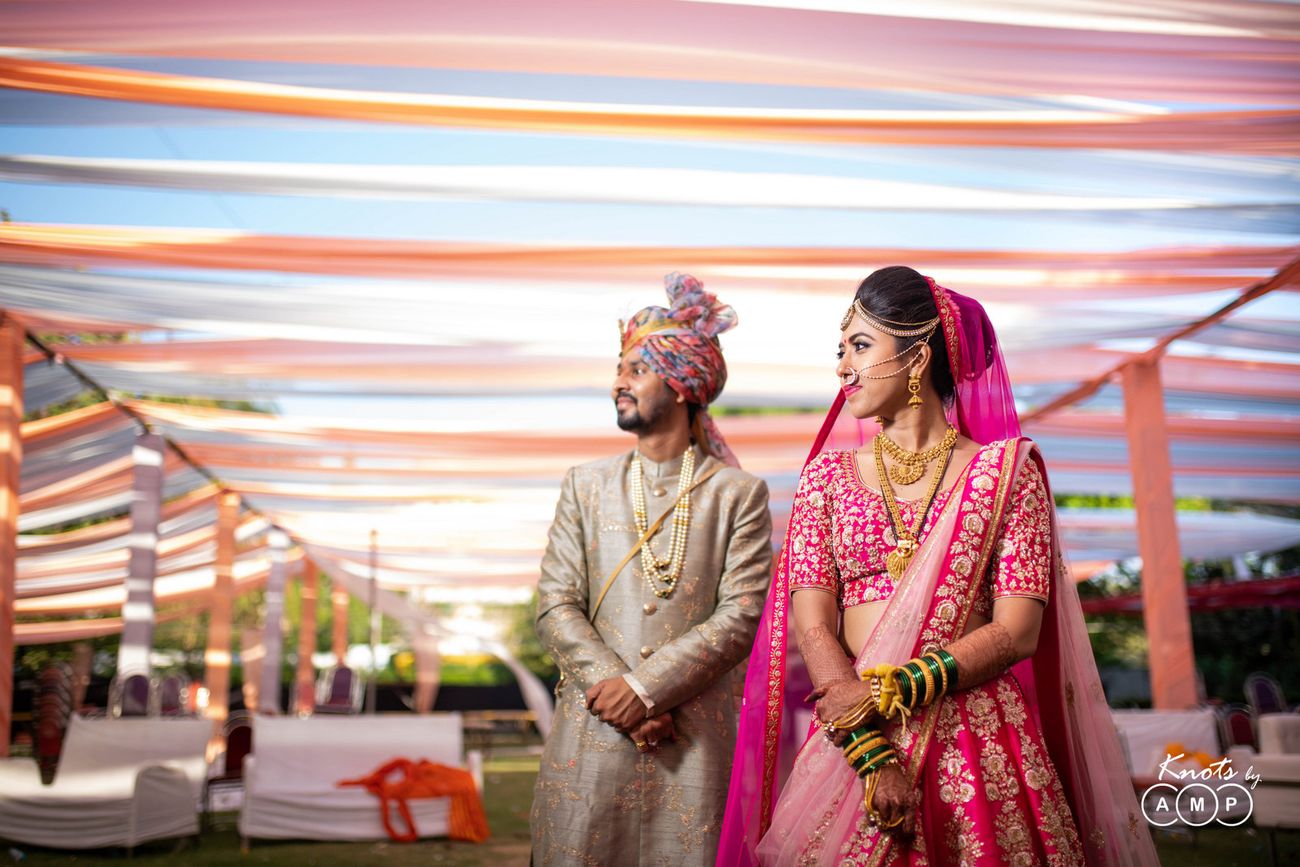 From The Bride
"Ours is an Maharashtrian wedding , full of rituals & fun. Haldi was themed based where the bride side was dressed up in south Indian style which we loved the most as it brought a new touch to our style and the groom side was dressed up in Maharashtrian attire. Sangeet was full of surprises followed with DJ party. Wedding was full of dhoom with the baratis and the reception was elegant with a touch of glamour.
Hotel Ambassador Ajanta, Aurangabad: Ranked amongst the best heritage hotels in Aurangabad. It is an iconic landmark of the city.
Ritika Grover: Based in Pune,she's a young budding artist who understands the need of a bride. She was the makeup artist for my sister as well as many of my close friends.
KnotsbyAMP: We are glad that our special moments wear captured such beautifully by their team. Reaching at such a level in their profession, these guys are still very down to earth.
Sanskriti Events and Decorators: They are one of best and finest decorators in Aurangabad
For south indian themed Haldi, I wore a pure silk saree from Kalakshetram, Laxmi Road Pune.(Best in Silk Sarees). My sangeet outfit was from Chamee and Palak, a cozy little designer boutique with variety of bridal as well as non bridal outfits. My outfit was custom-made. For the wedding, I wore a custom-made lehenga from Roopkala, Santacruz, Mumbai and My reception outfit was by Kshitij Choudhary, an Aurangabad based designer," shares Monika.
Vendors: Venue: - Wedding- The Ambassador Ajanta ; Photographer: KnotsbyAMP★ 4.9 ; Makeup Artist: Ritika Grover ; Decor: Sanskruti Decorators★ 5 ; Bridal Outfits Haldi- Kalakshetram, Laxmi Road, Pune, Sangeet- Chamee and Palak★ 4.8 , Wedding- Roopkala★ 4.8 , Santacruz, Mumbai, Reception- Kshitij Choudhary ; Groom Outfits: Reception- Van Heusen, Wedding- Sabyasachi Groomwear★ 5 , Haldi-Kshitij Choudhary