A Stunning Wedding In Hues Of Peach With Perfectly Coordinated Bride & Groom
BY Aakanksha | 19 Sep, 2019 | 5231 views | 7 min read
Coordinated couples come in all shades and hues, and these ones coordinated by wearing two extreme tones of the same colour spectrum. While the bride opted for a salmon pink lehenga, the groom went with a bright fuchsia sherwani. We loved how Neha completed her bridal look with contrasting emerald jewellery, and a beautiful collection of pink and white roses in her bridal bun! By the way, the flowers in her bridal bun were exactly the same as their jaimalas! Isn't that lovely? Beginnings For You★ 5 captured this 'peachy' wedding in a beautiful manner and we couldn't help but be enamored by the gorgeousness of it all!
Meet Neha & Dhruv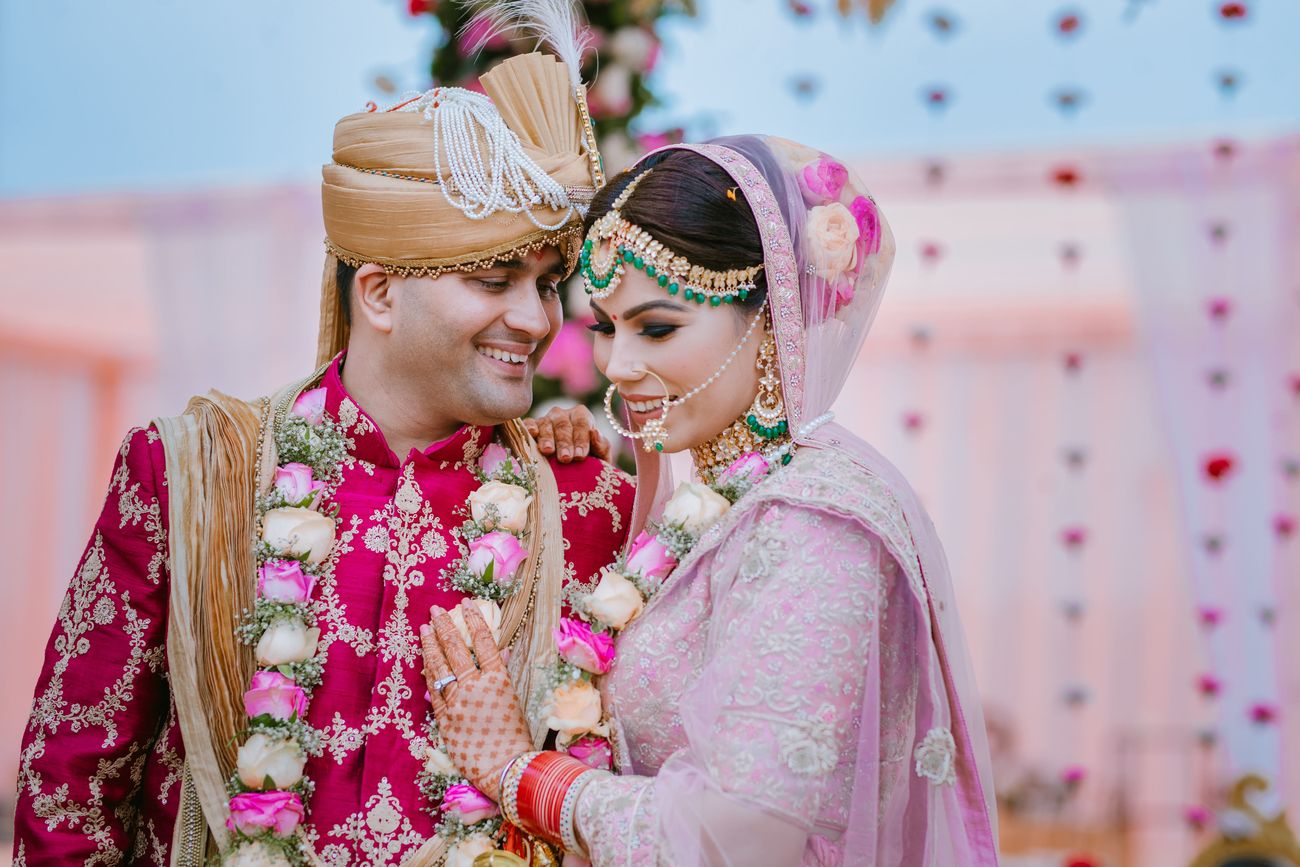 Neha tells us how she met her match via arranged services, and in two meetings, knew in her heart that she was making the right decision, "Investment banker meets dentist/social media influencer ( Vanityvial ) via a wedding planning site. Countless rejections for a lot of probable suitors from both ends, finally it was actually giving it up to that one classic dialogue by every parent "mil lo ek baar, fir naa kar dena" (High five to all the to-be-married couples who have heard this line). And this is how this worth while of a ride started.
Two meeting and just a two month long distance catch-up over messages and whatsapp was enough for us to take a leap of faith and decide upon an arranged marriage. It was a little off to opt for an arranged marriage but when you see a guy crack a sense worthy conversation and laugh along with your dad in the very first meeting, it kind of becomes obvious that this was the guy I was looking for. For Dhruv, what sealed the deal was that I was a Delhi girl, willing to shift and settle in Mumbai. "
The Engagement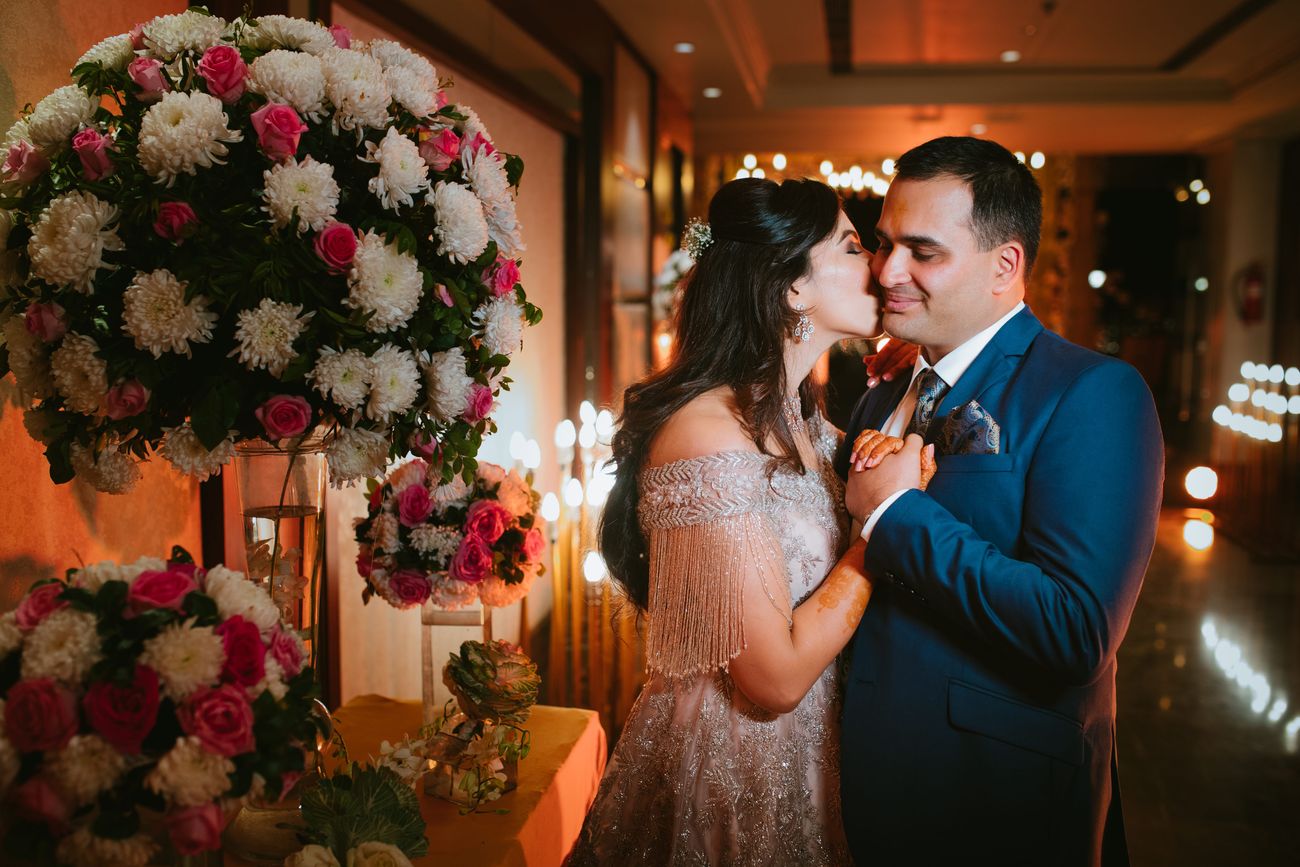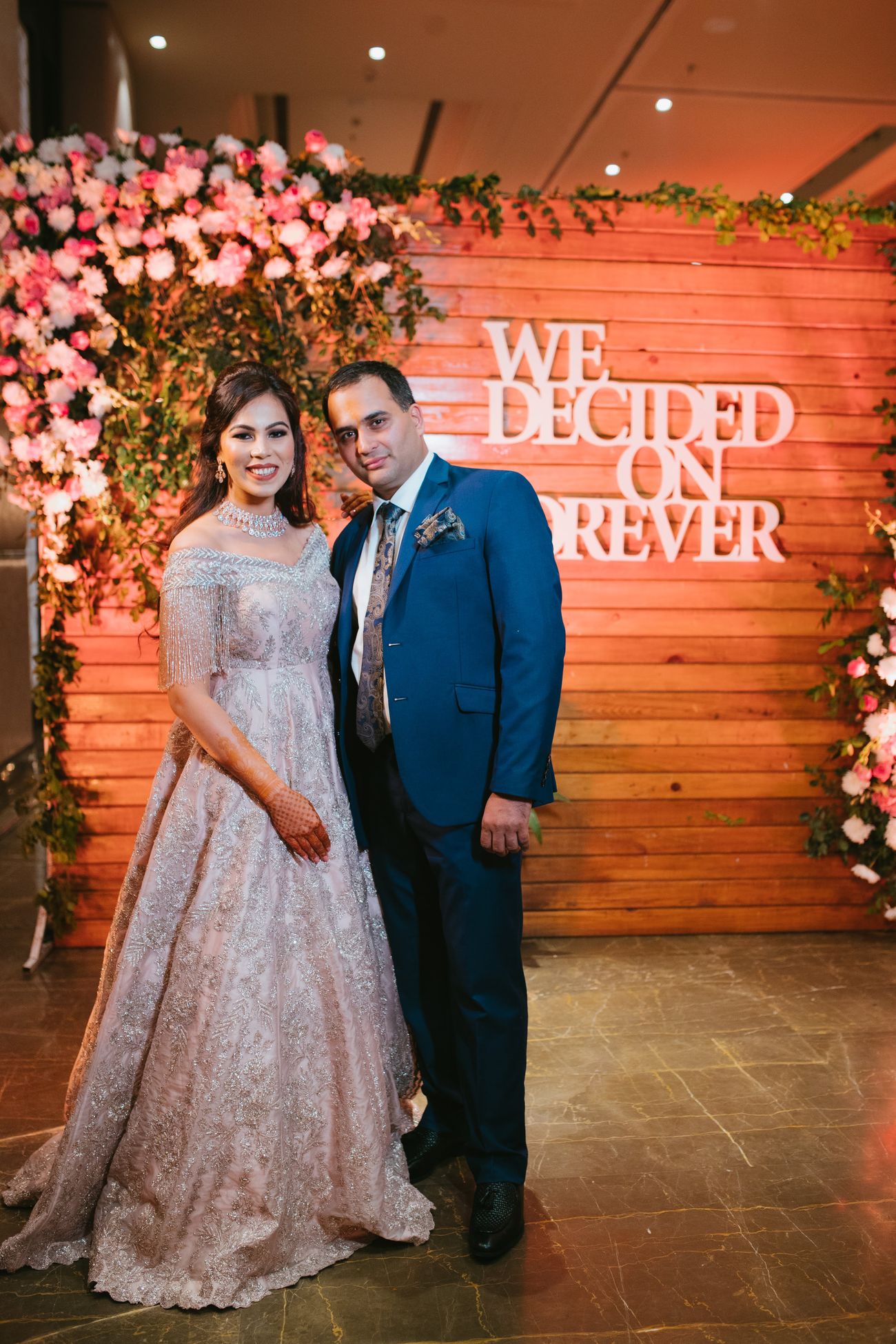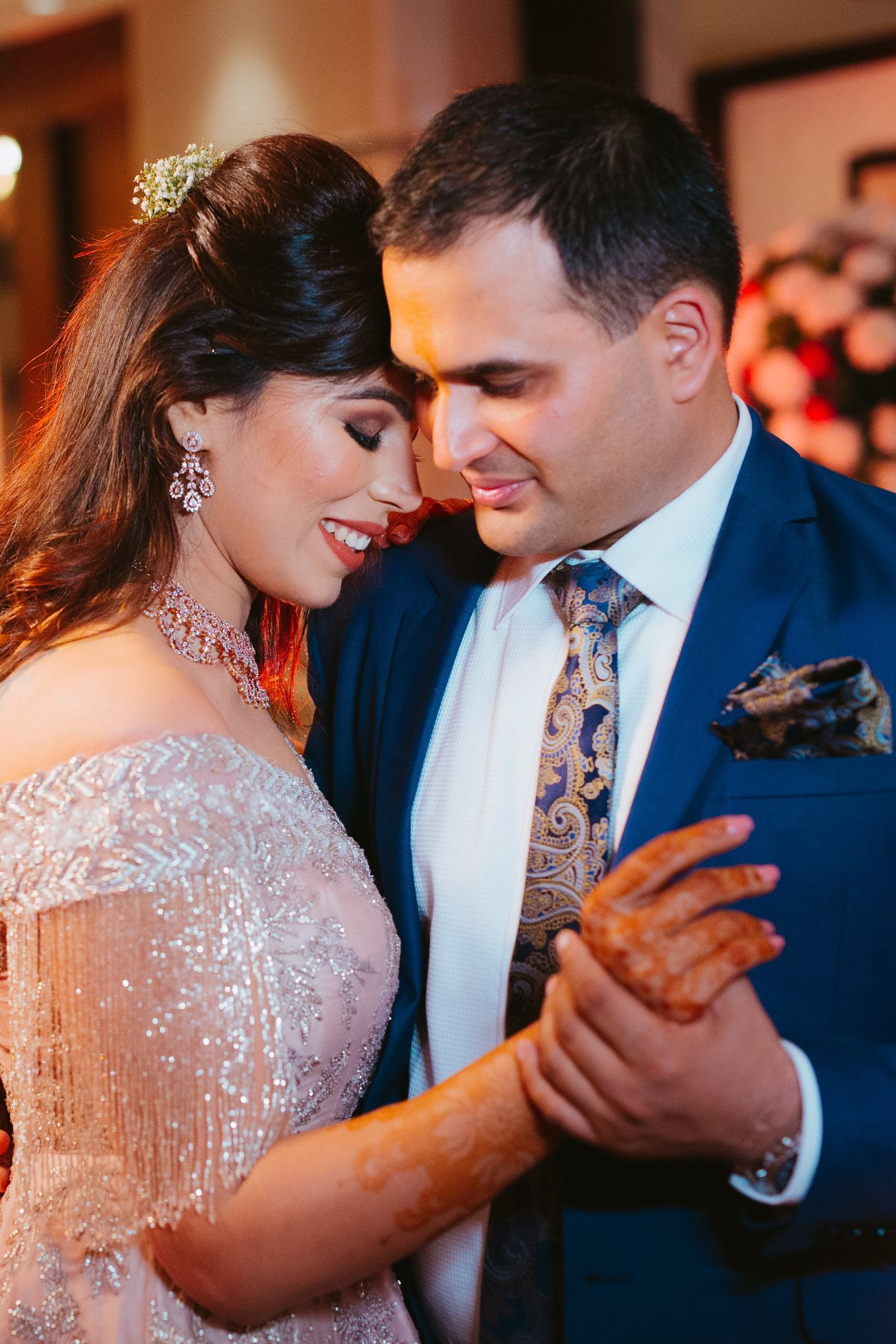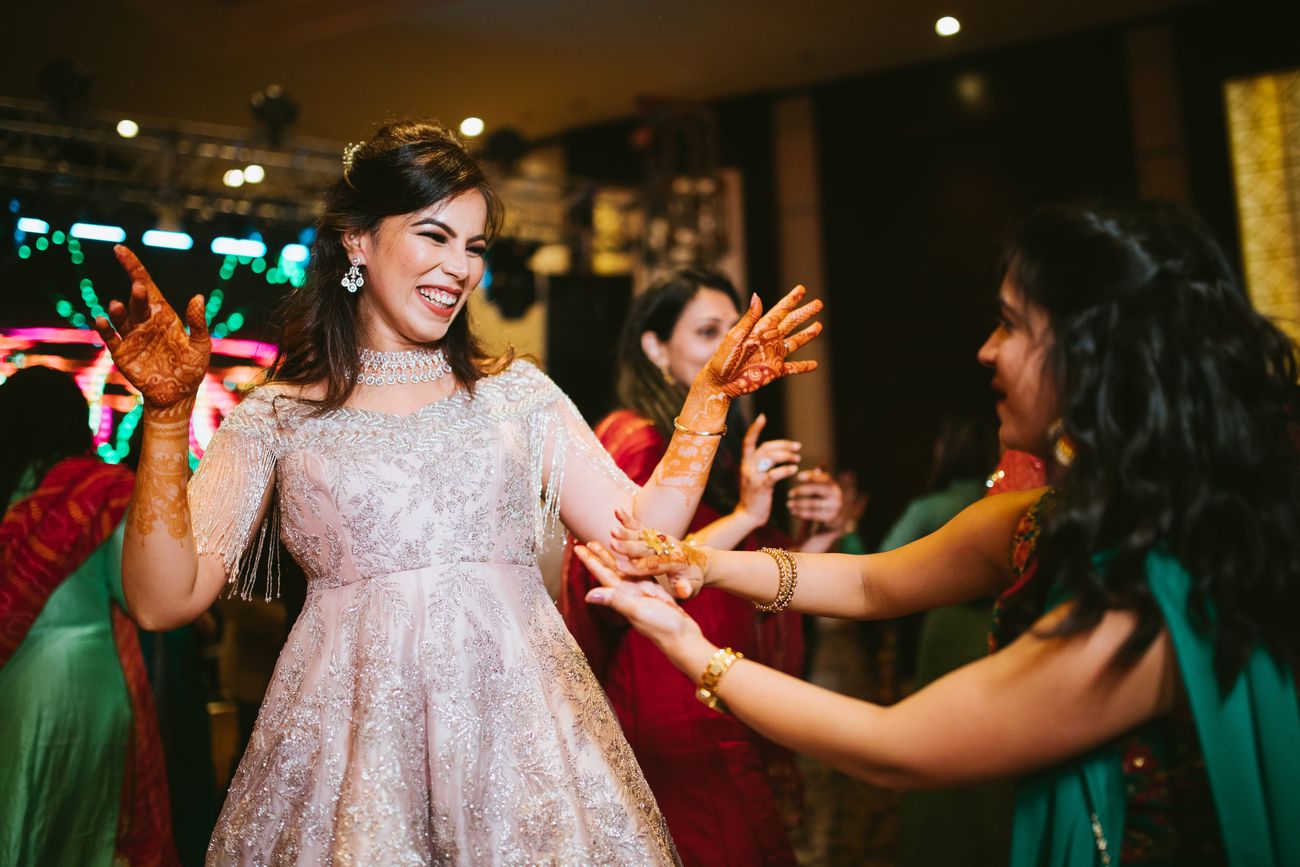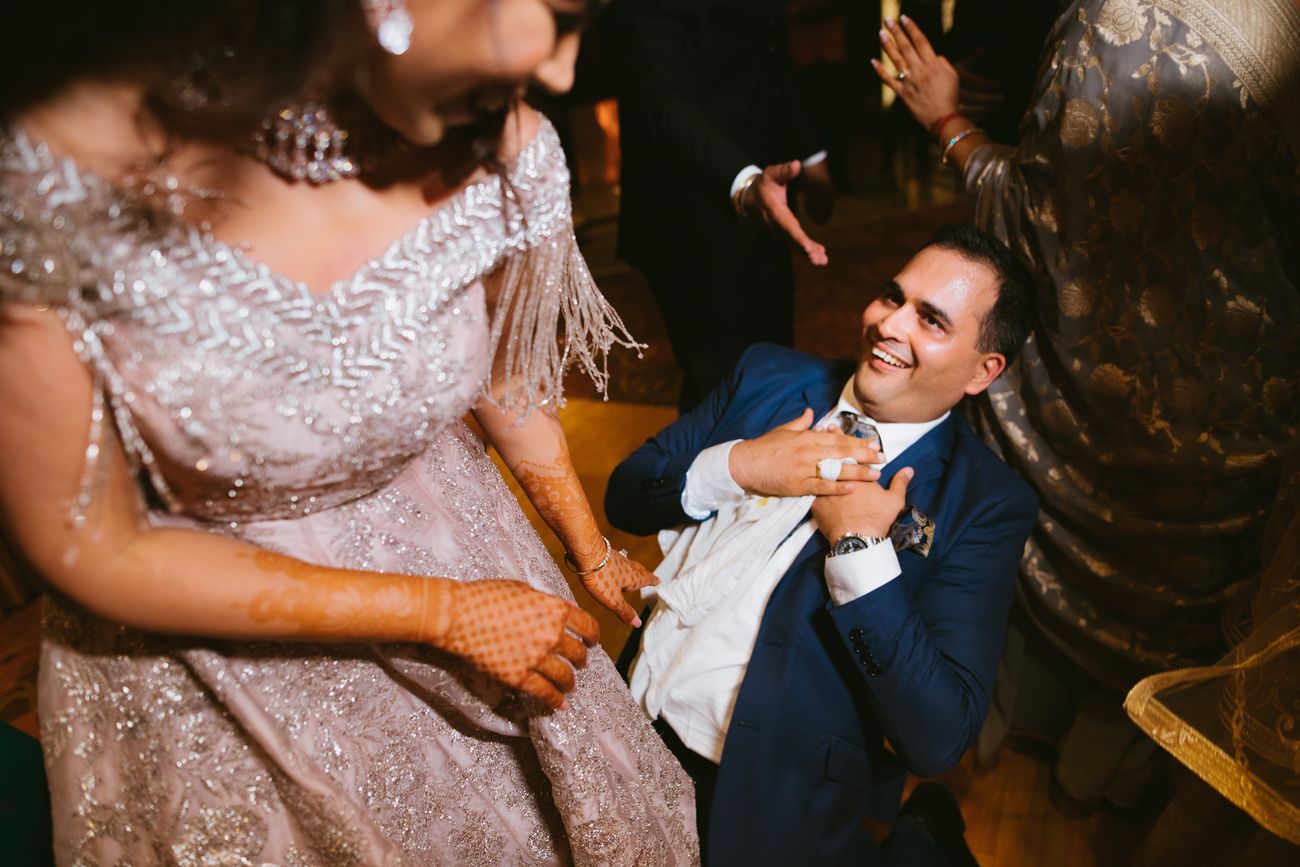 The Mehendi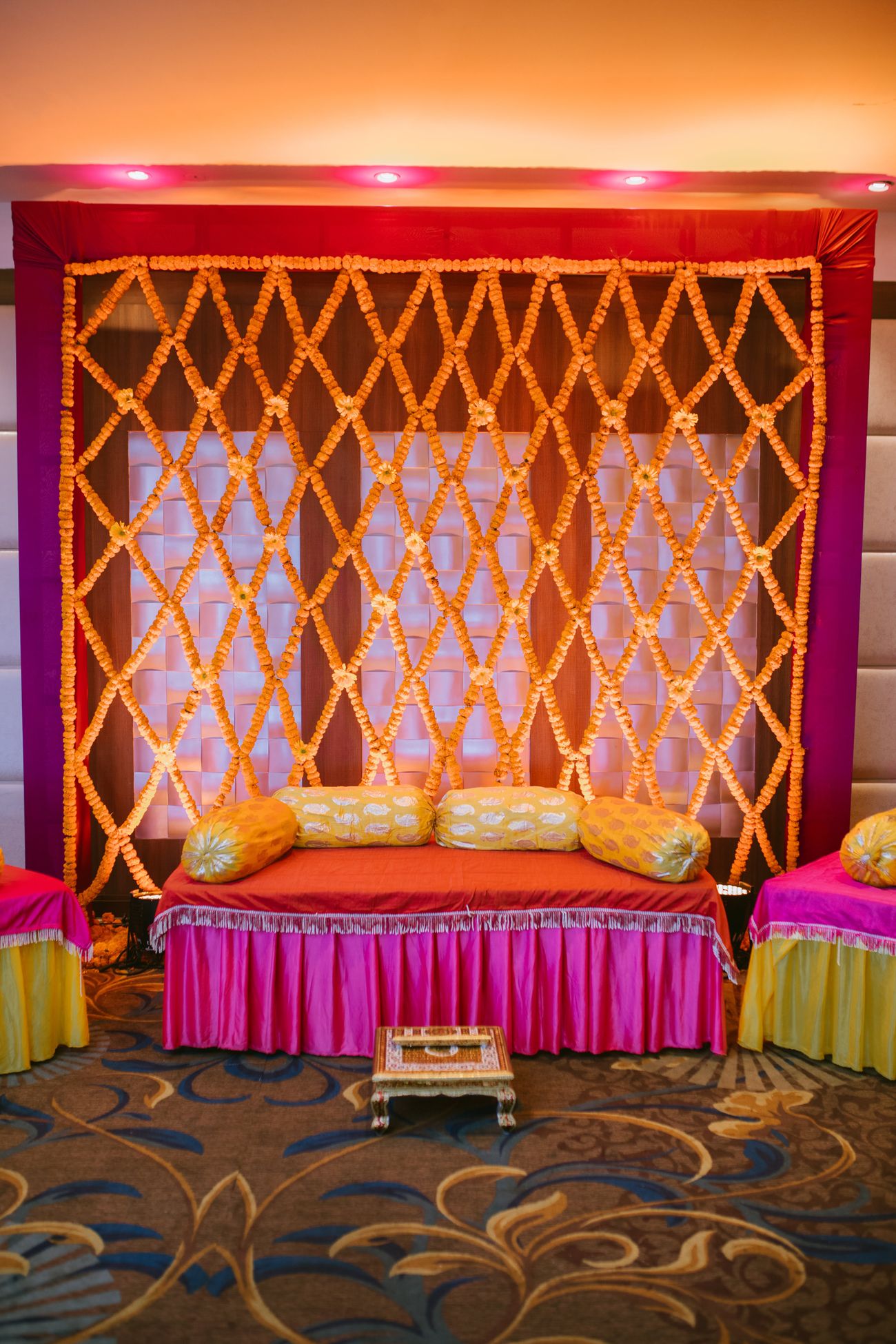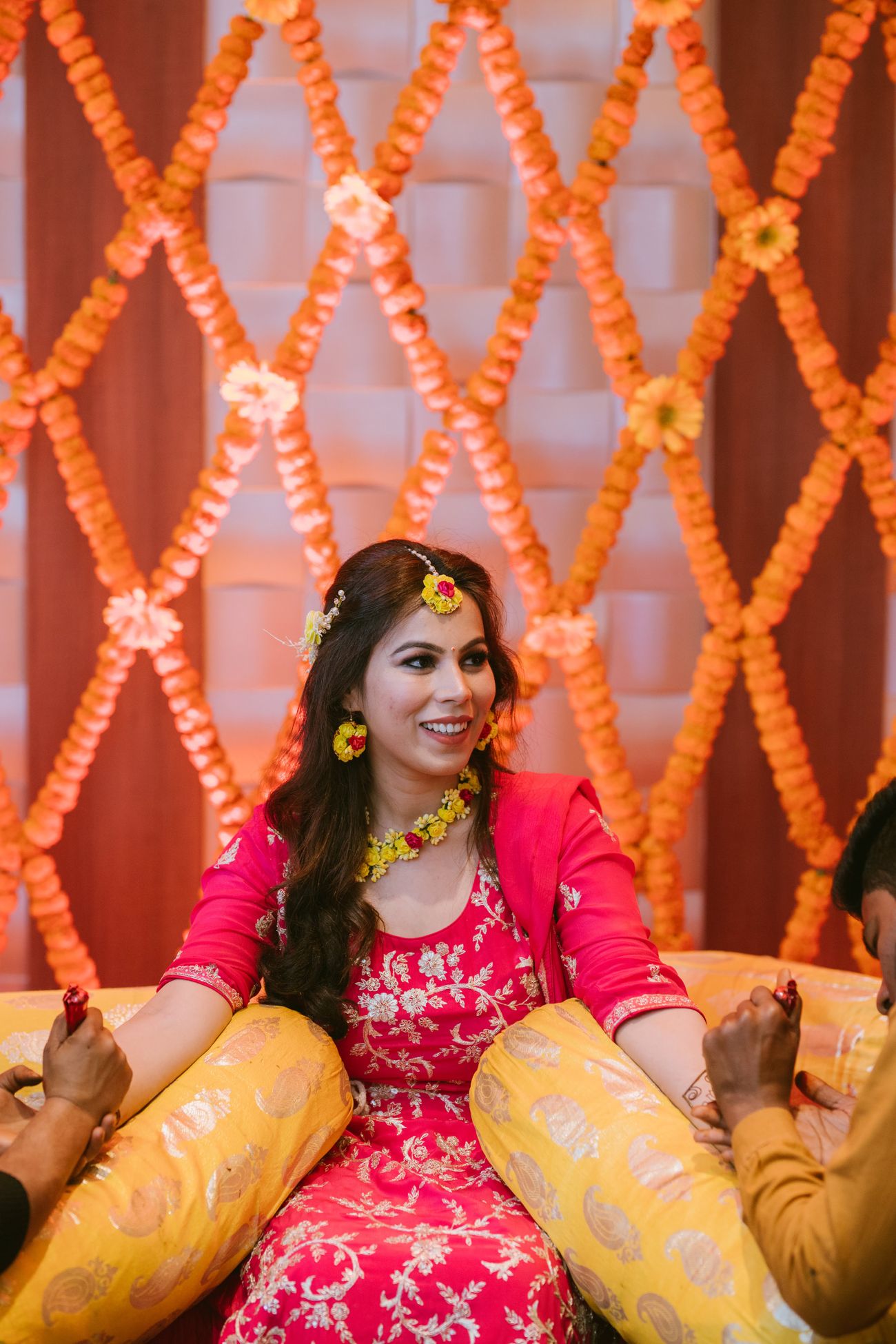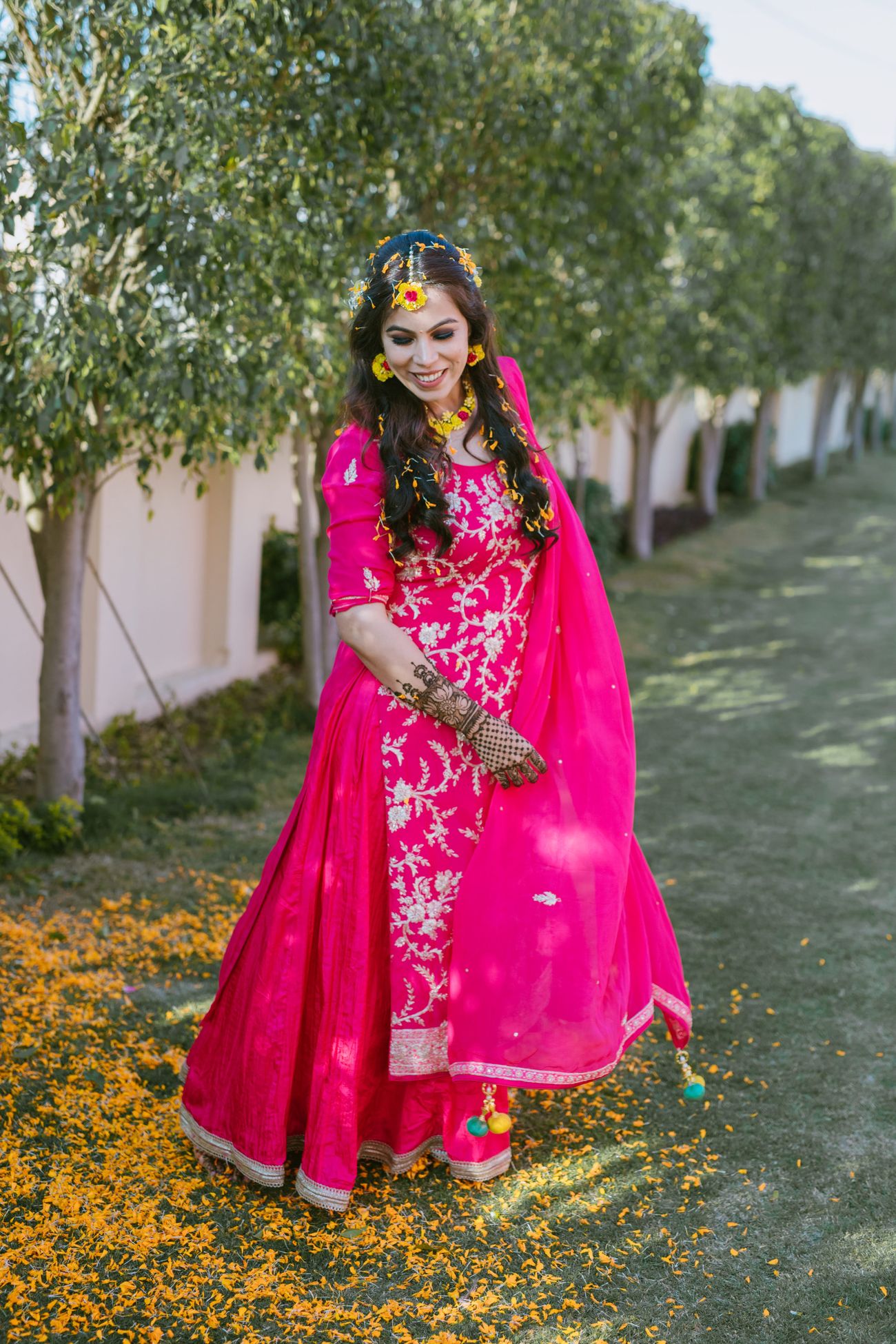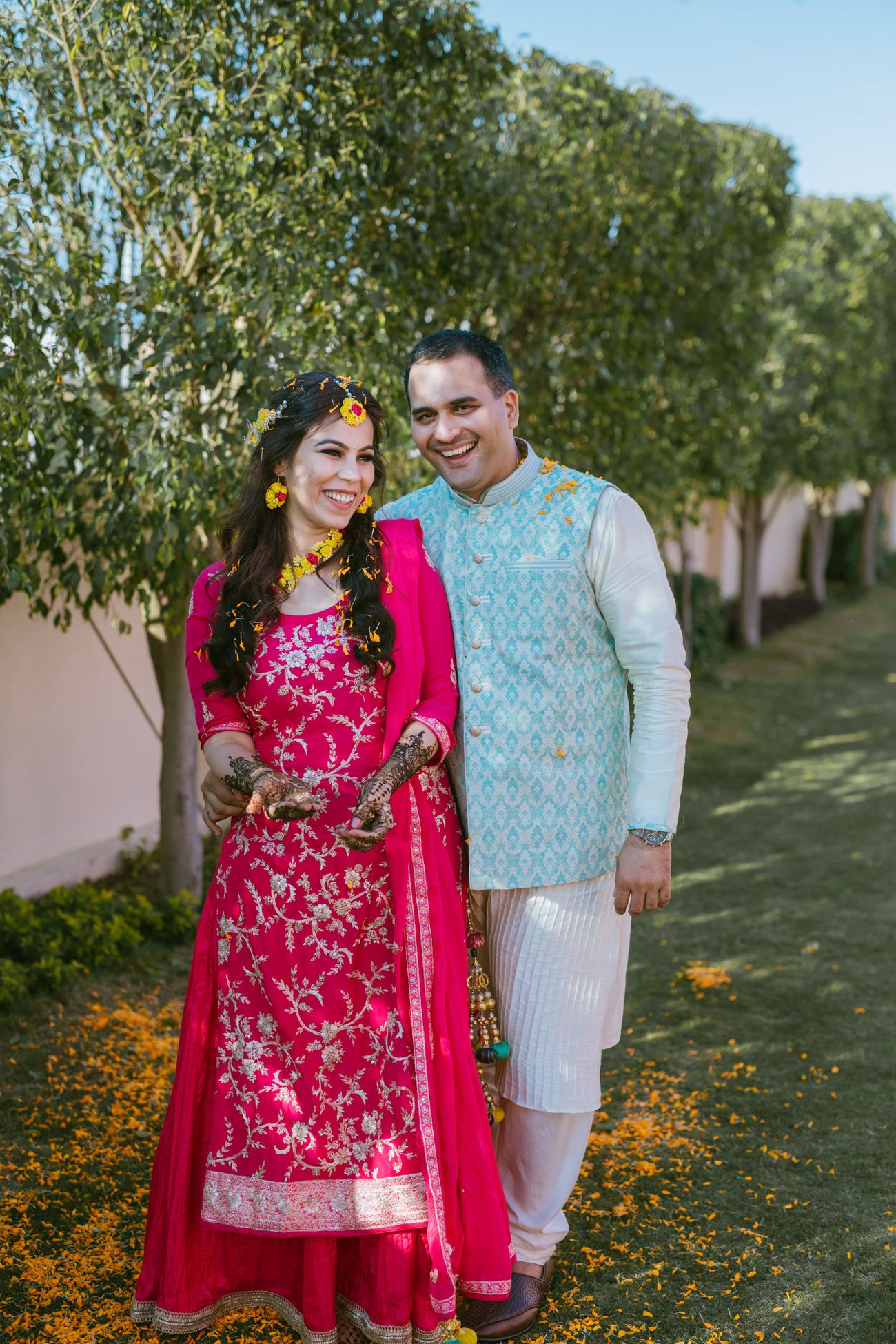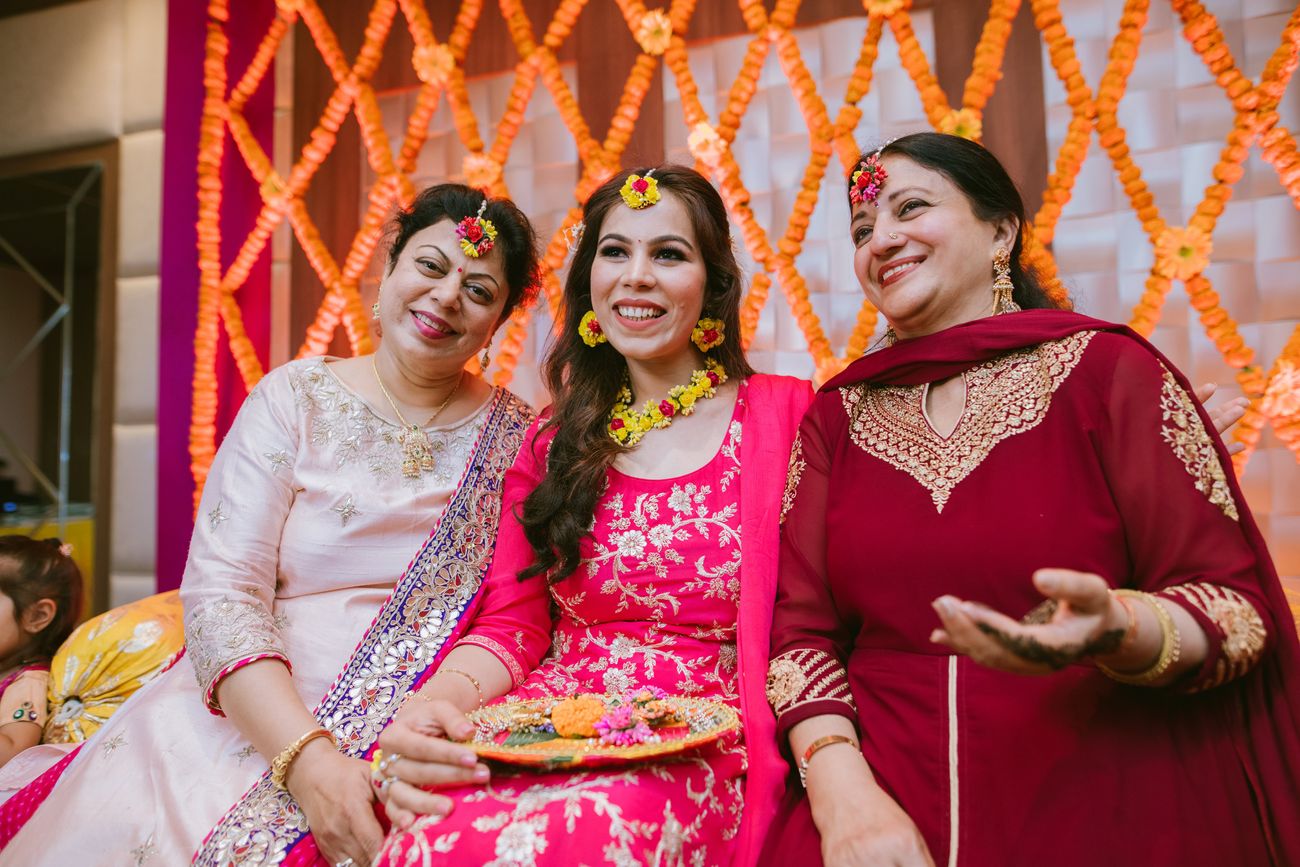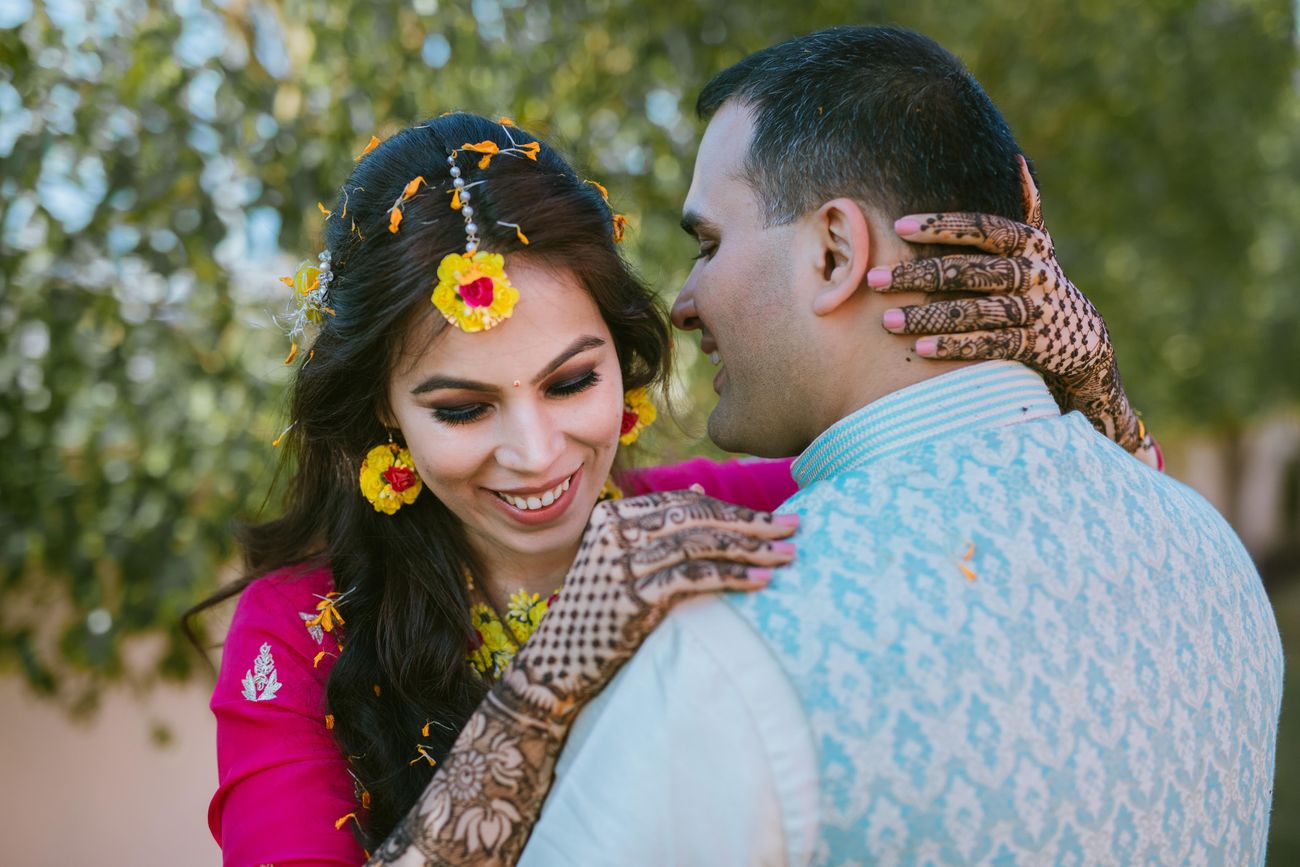 The Wedding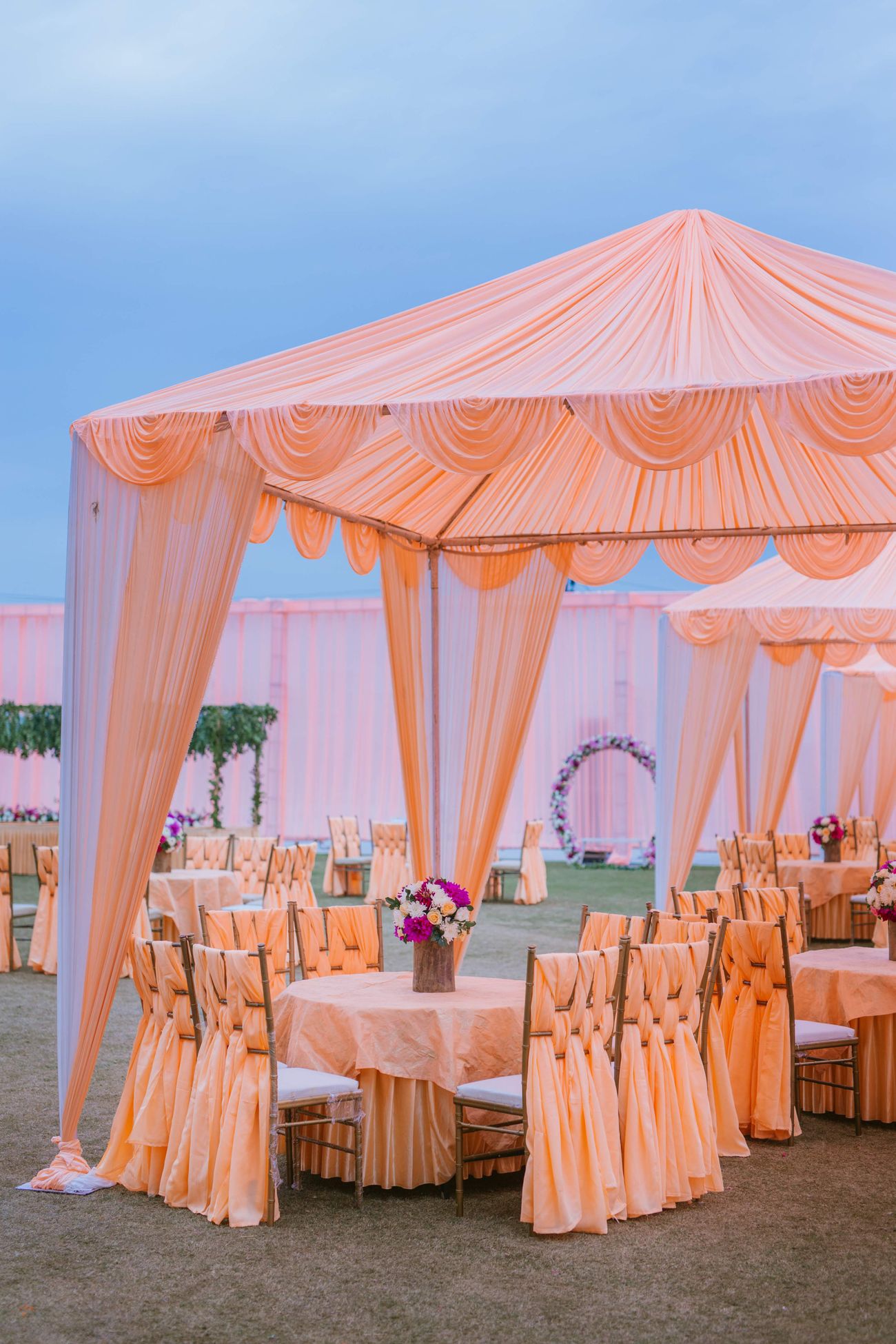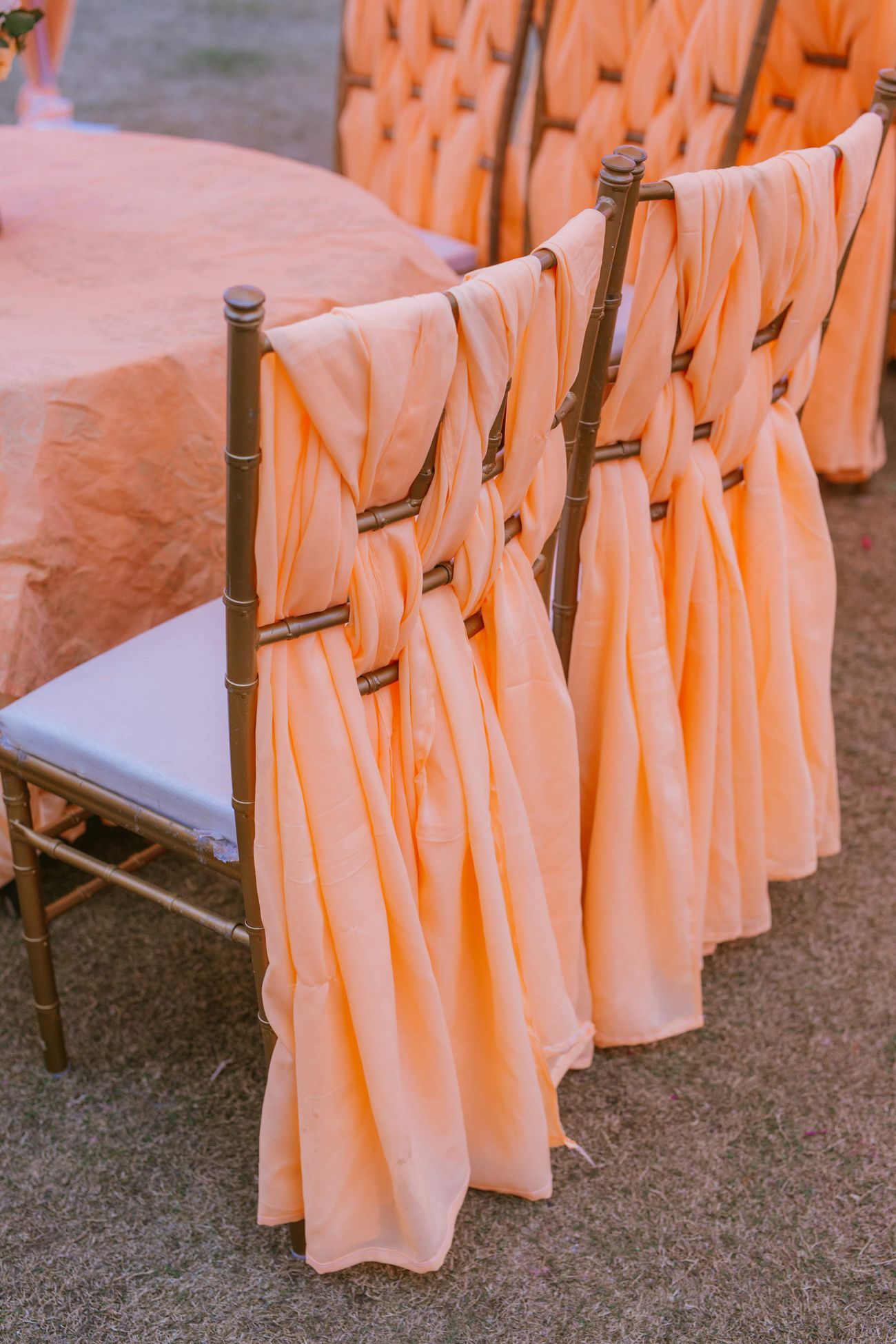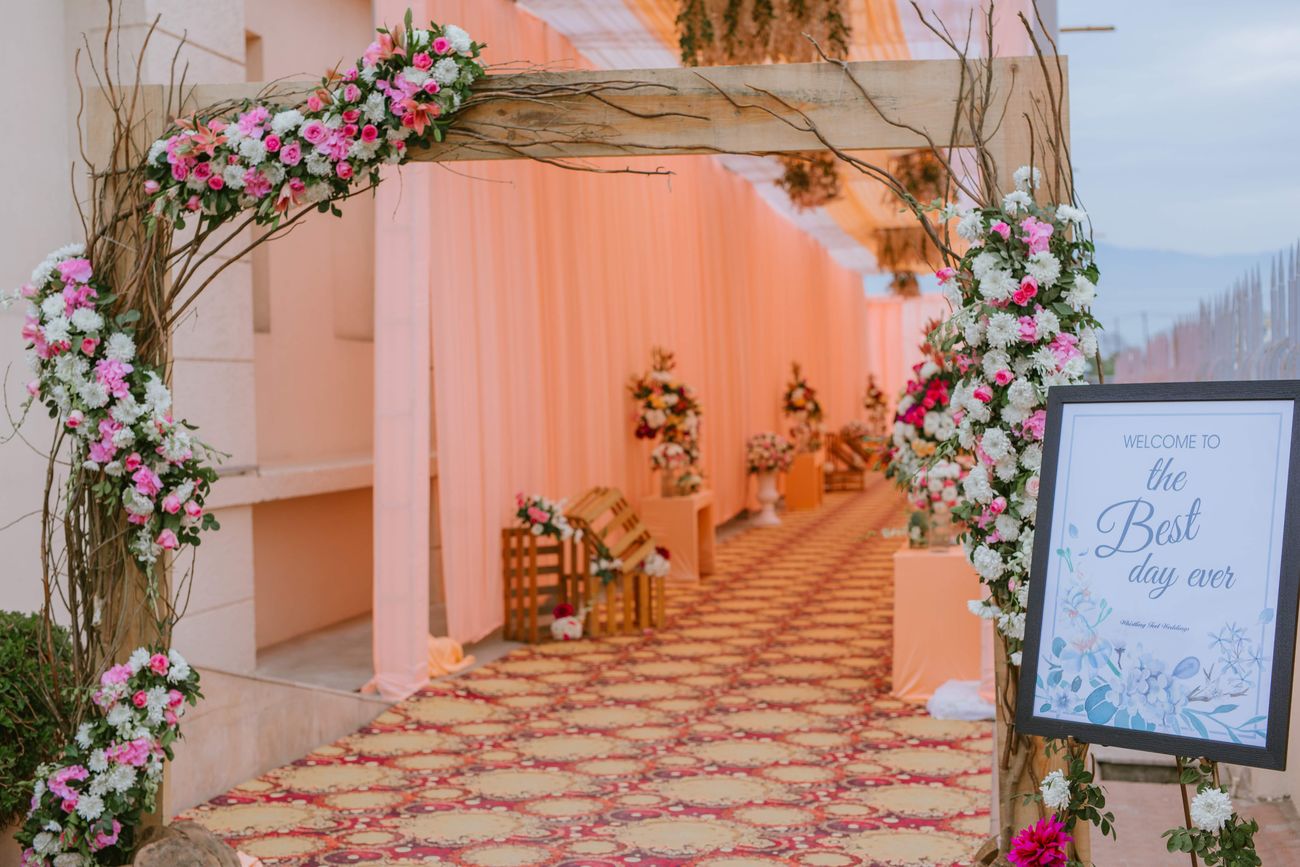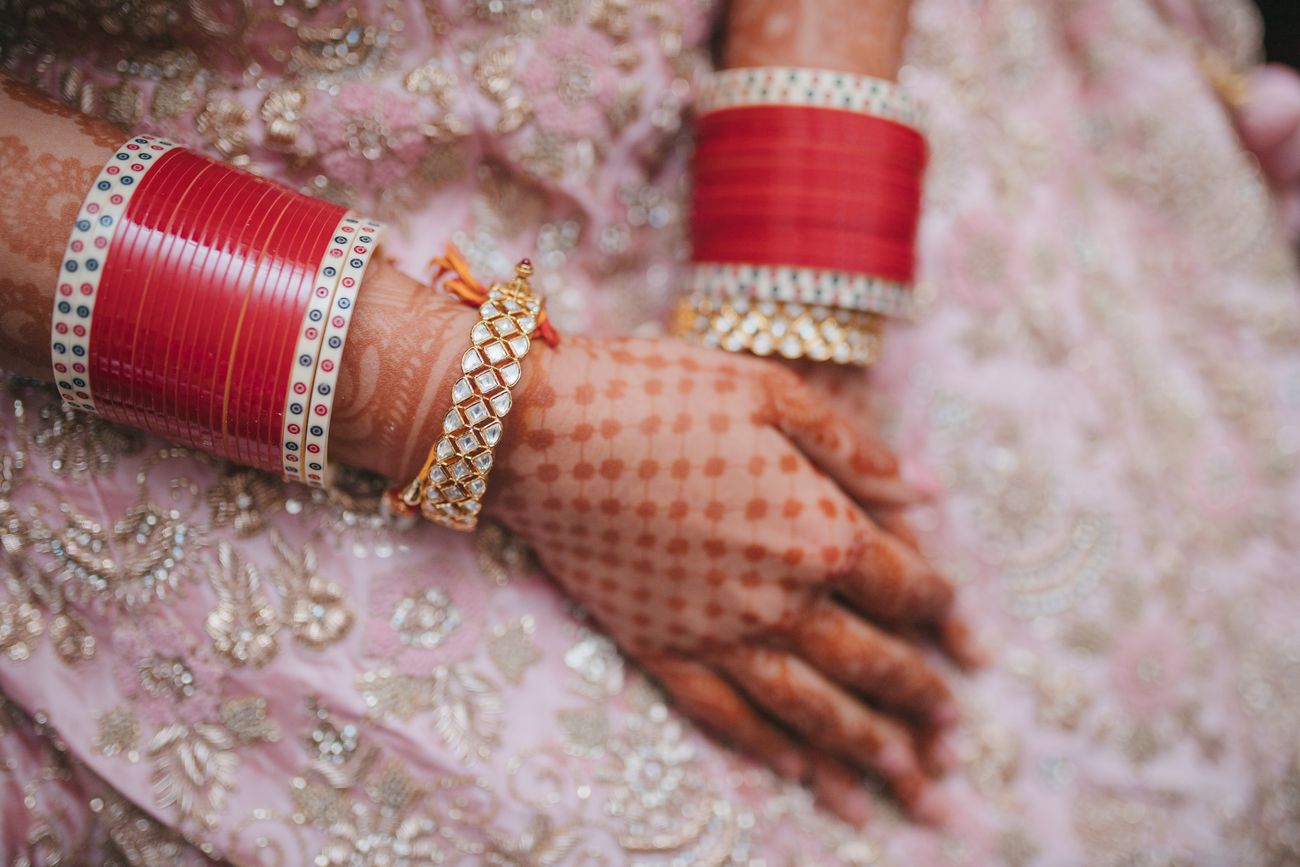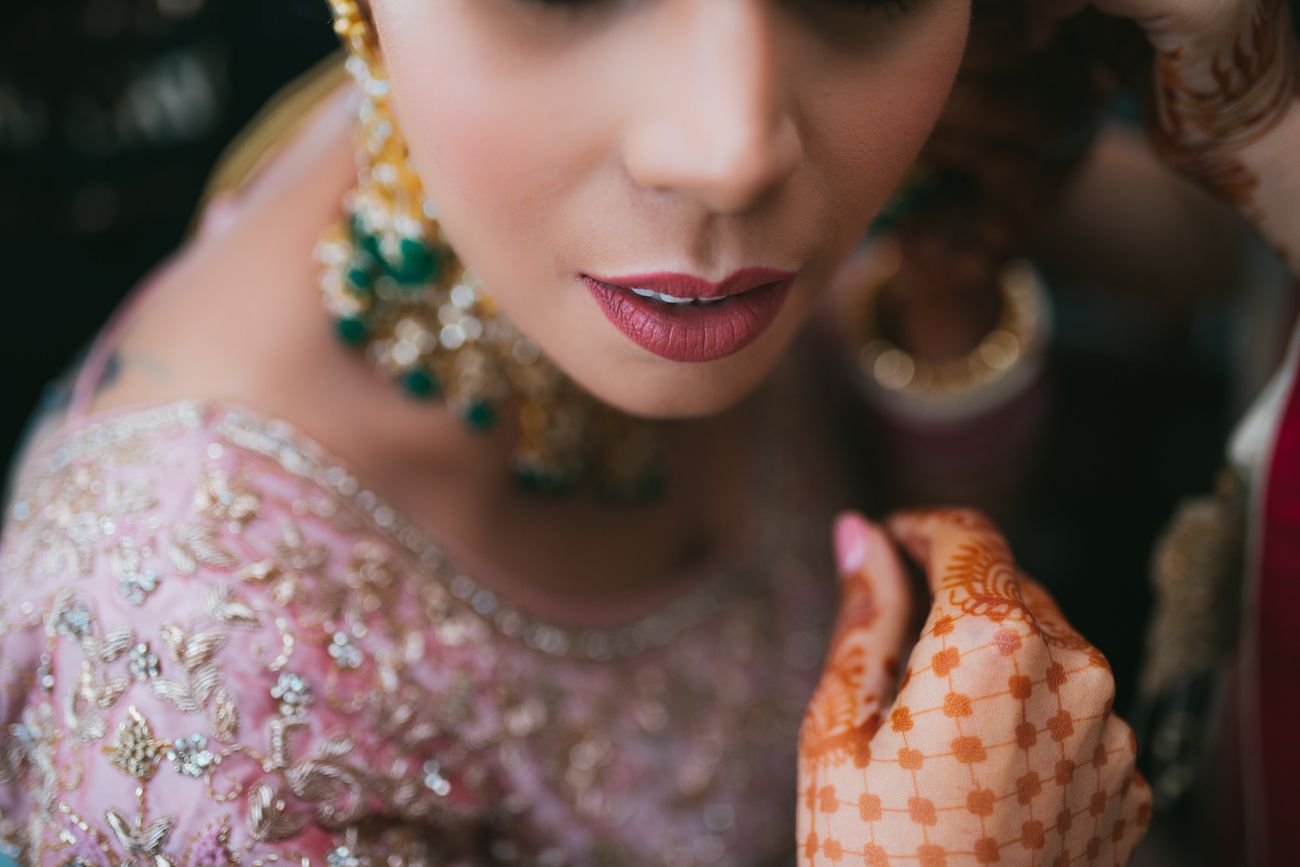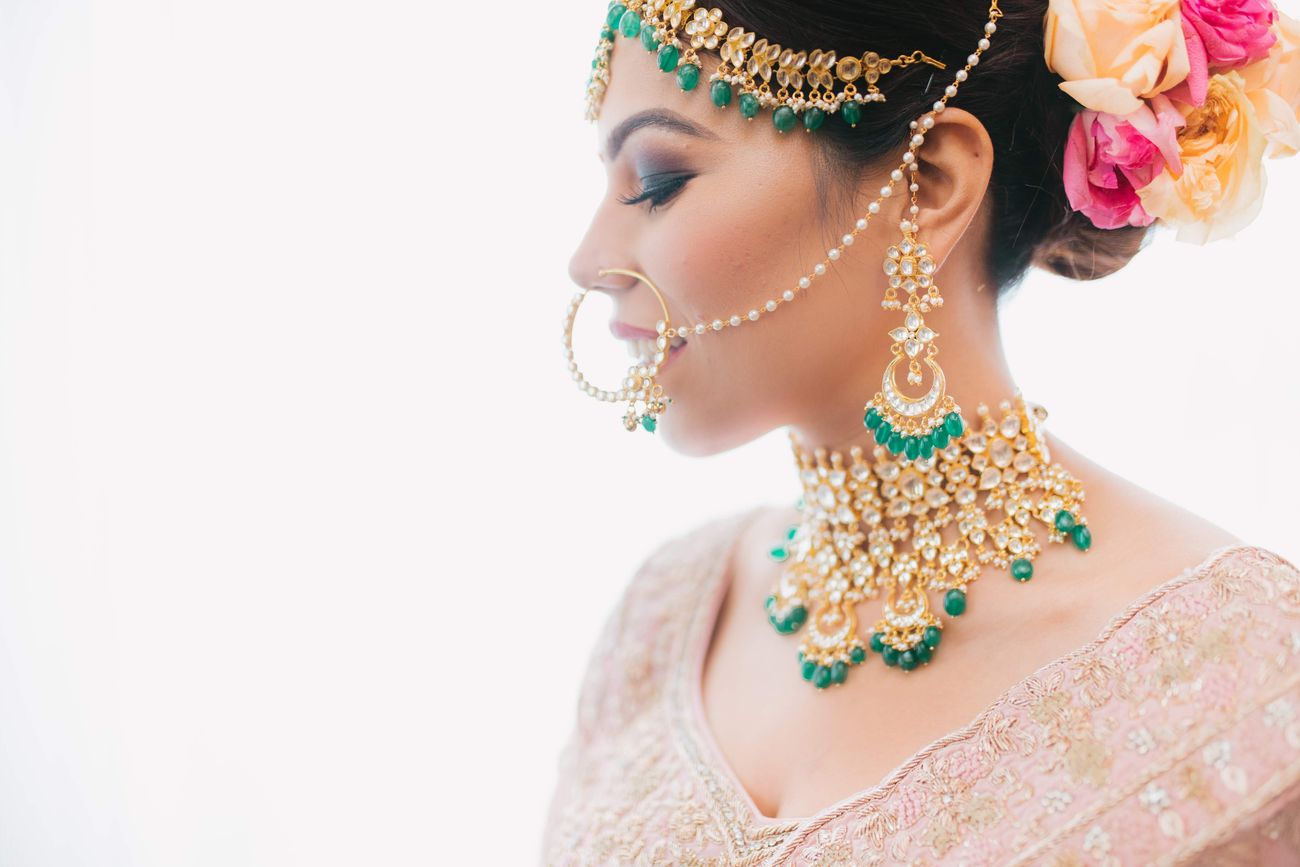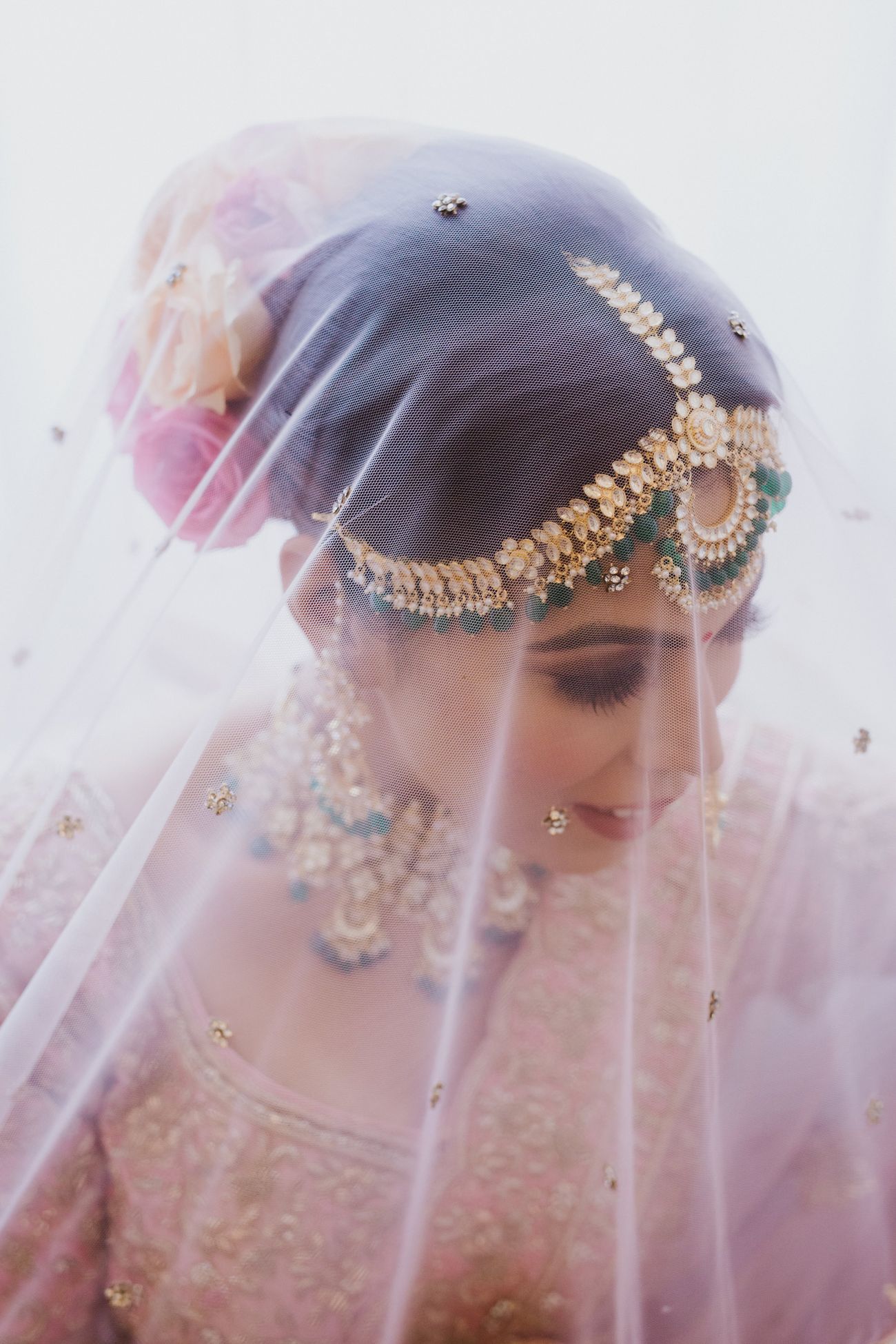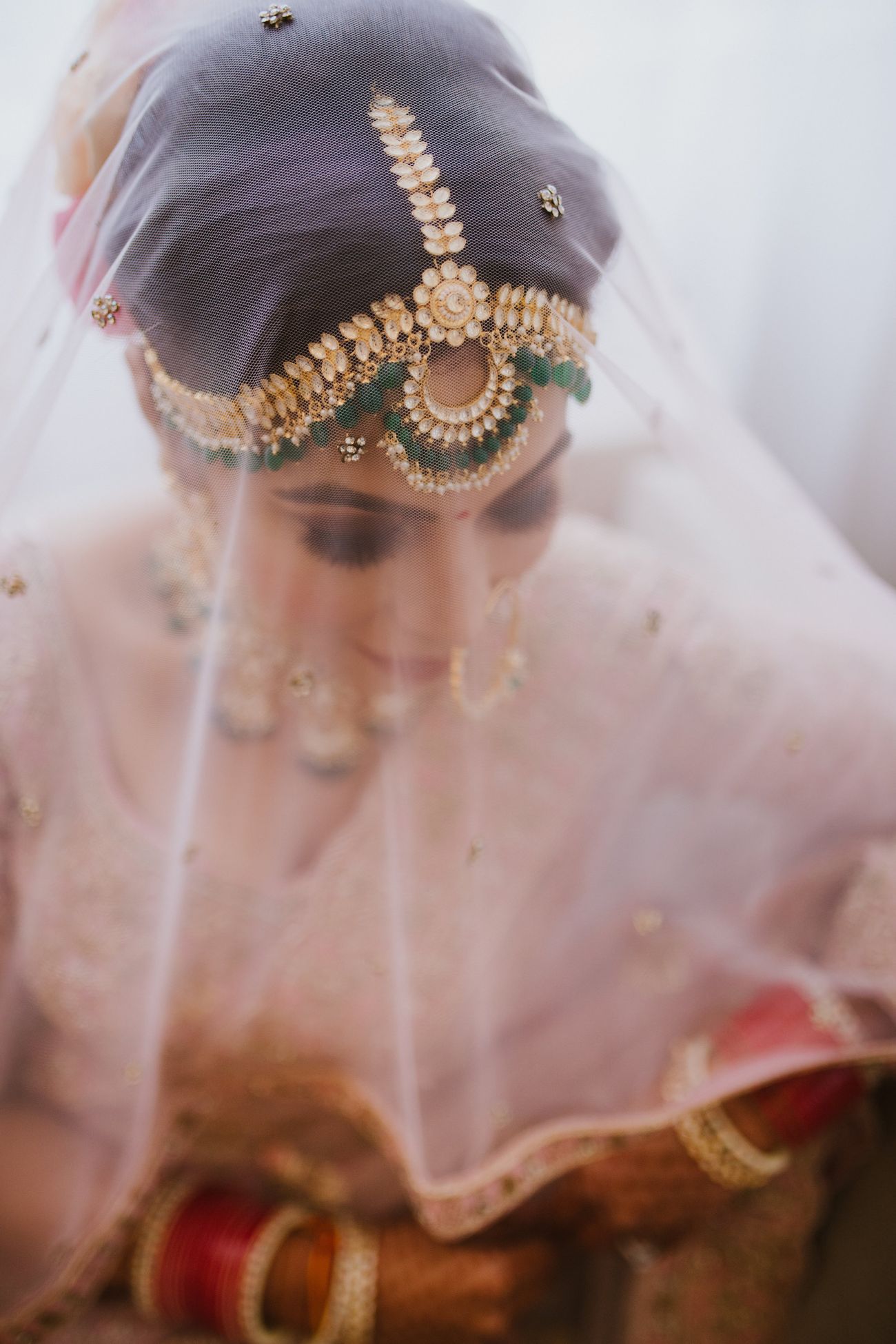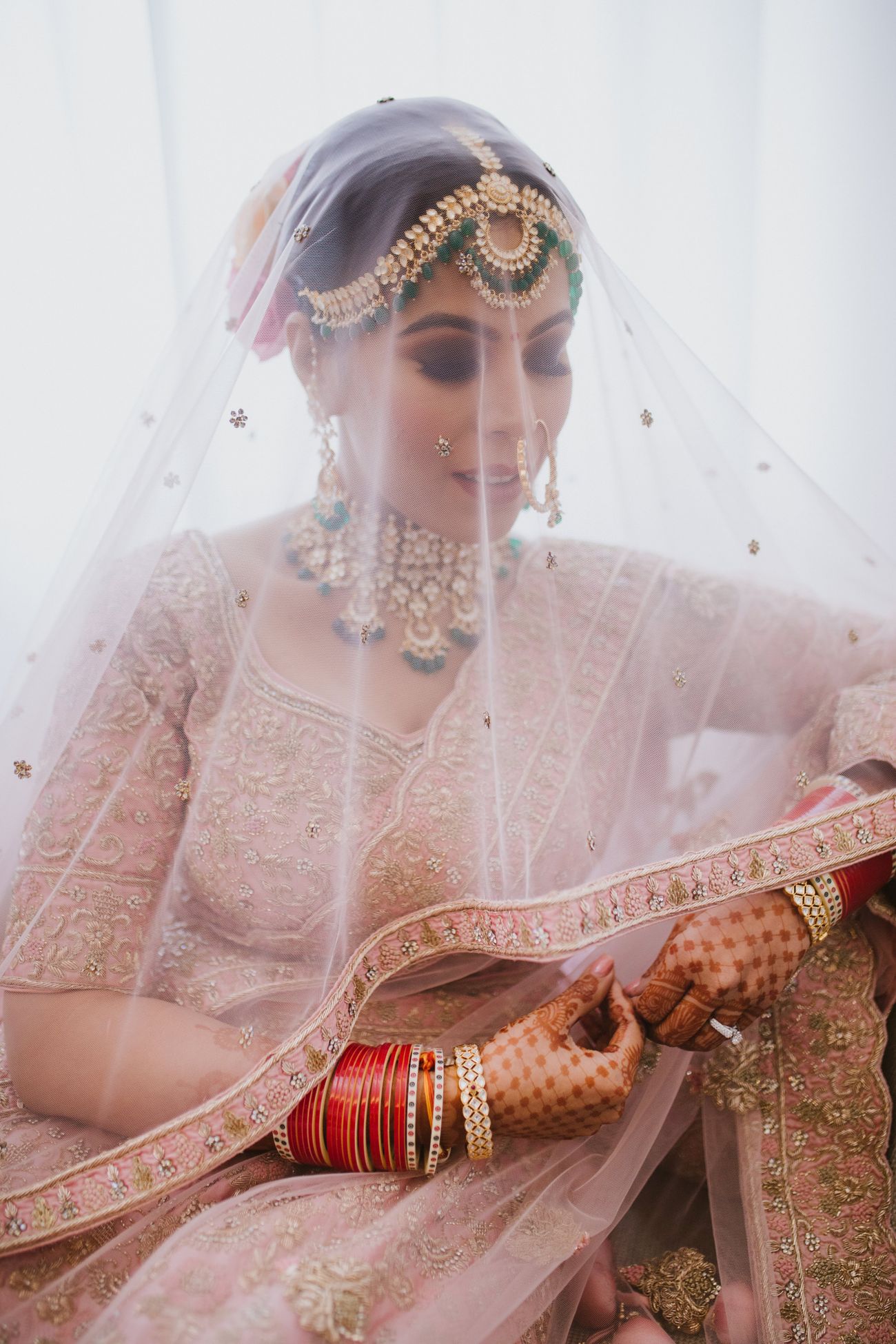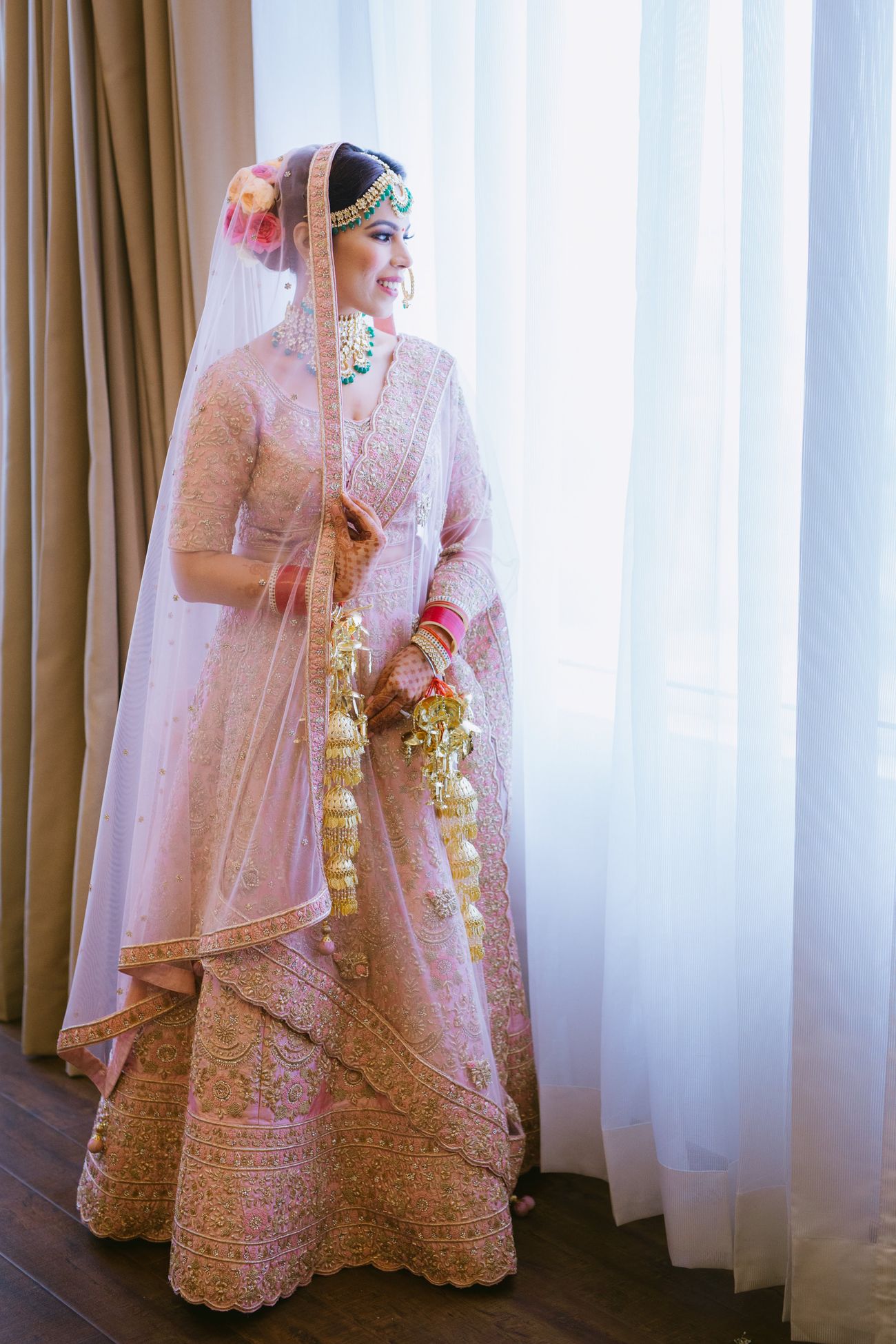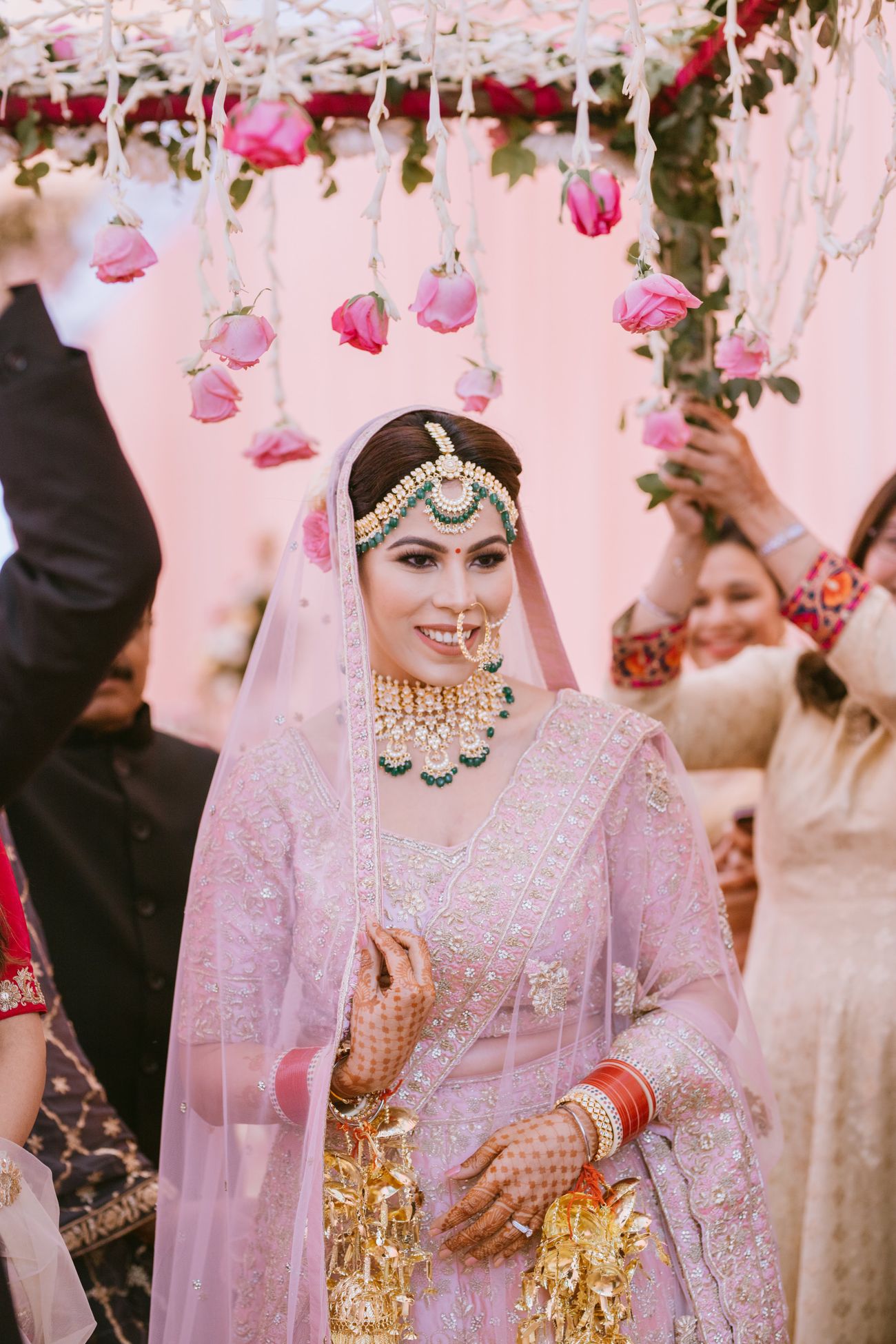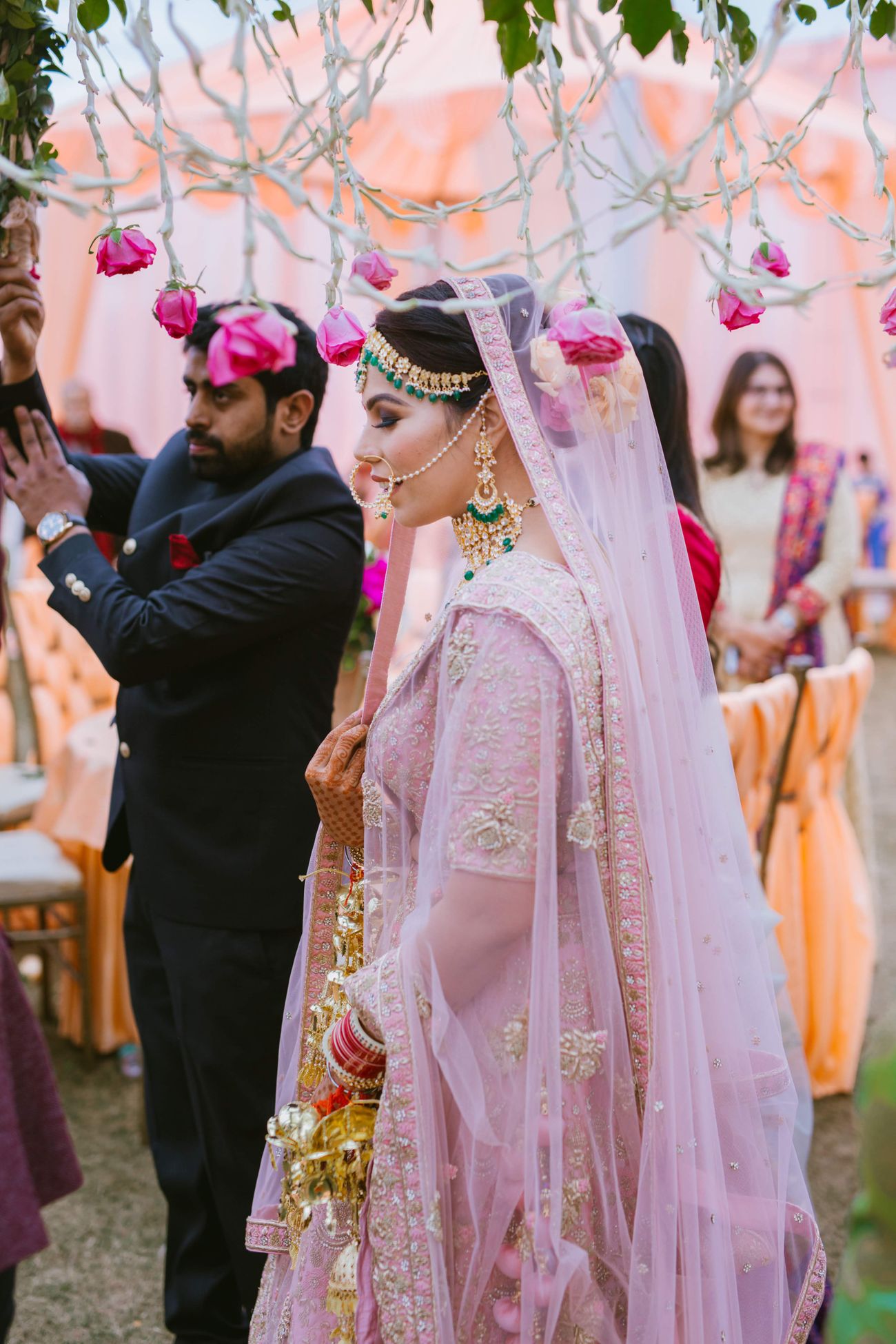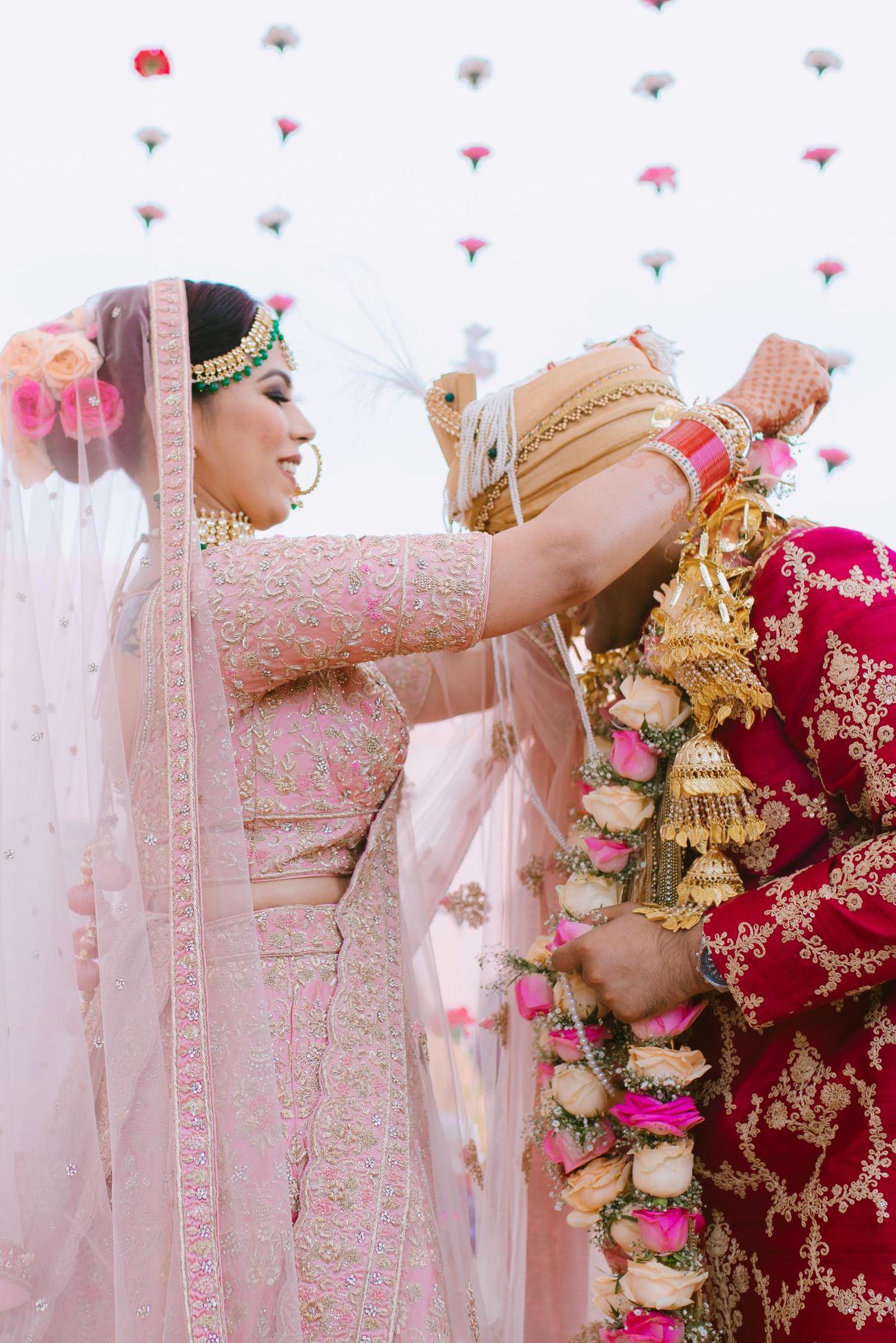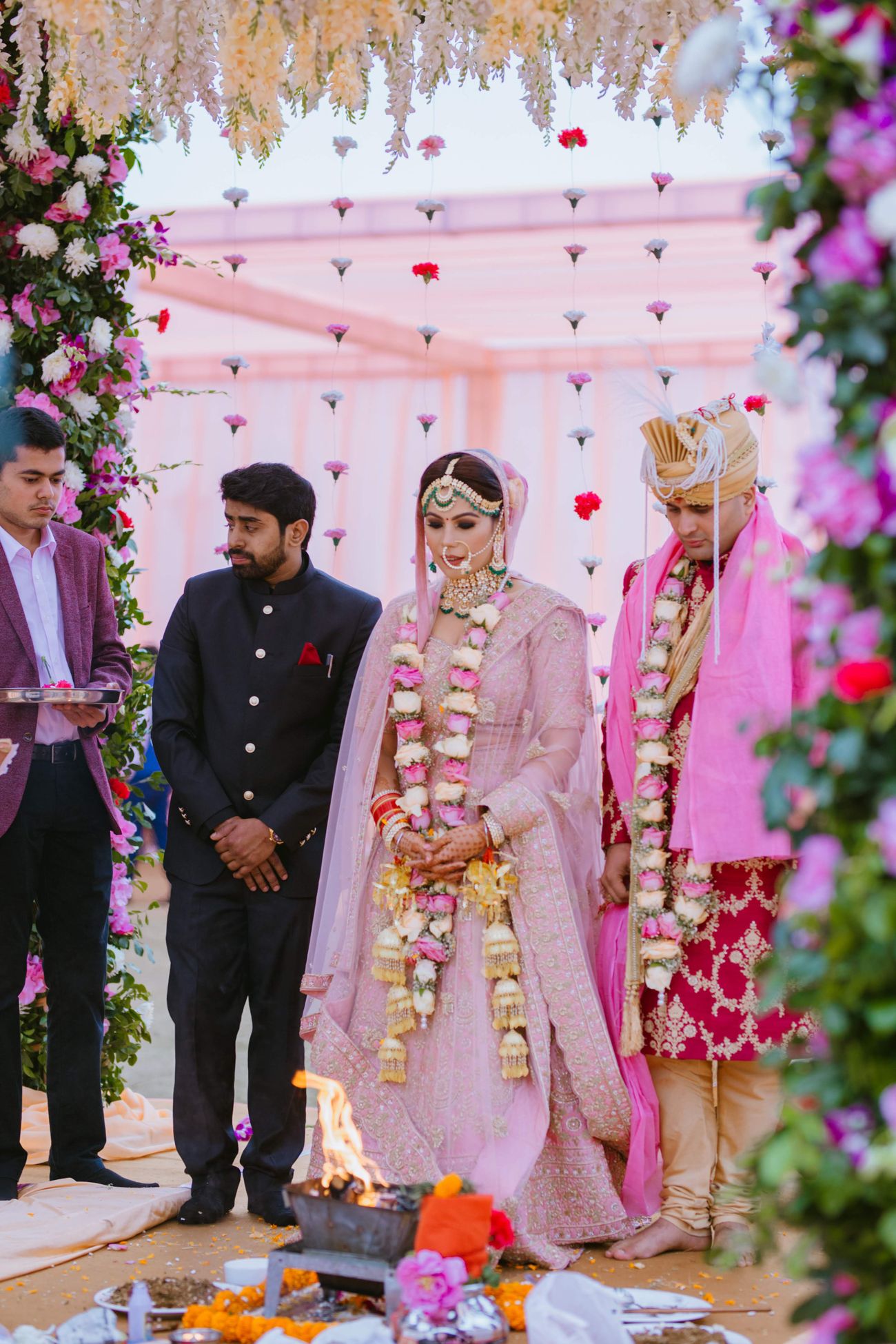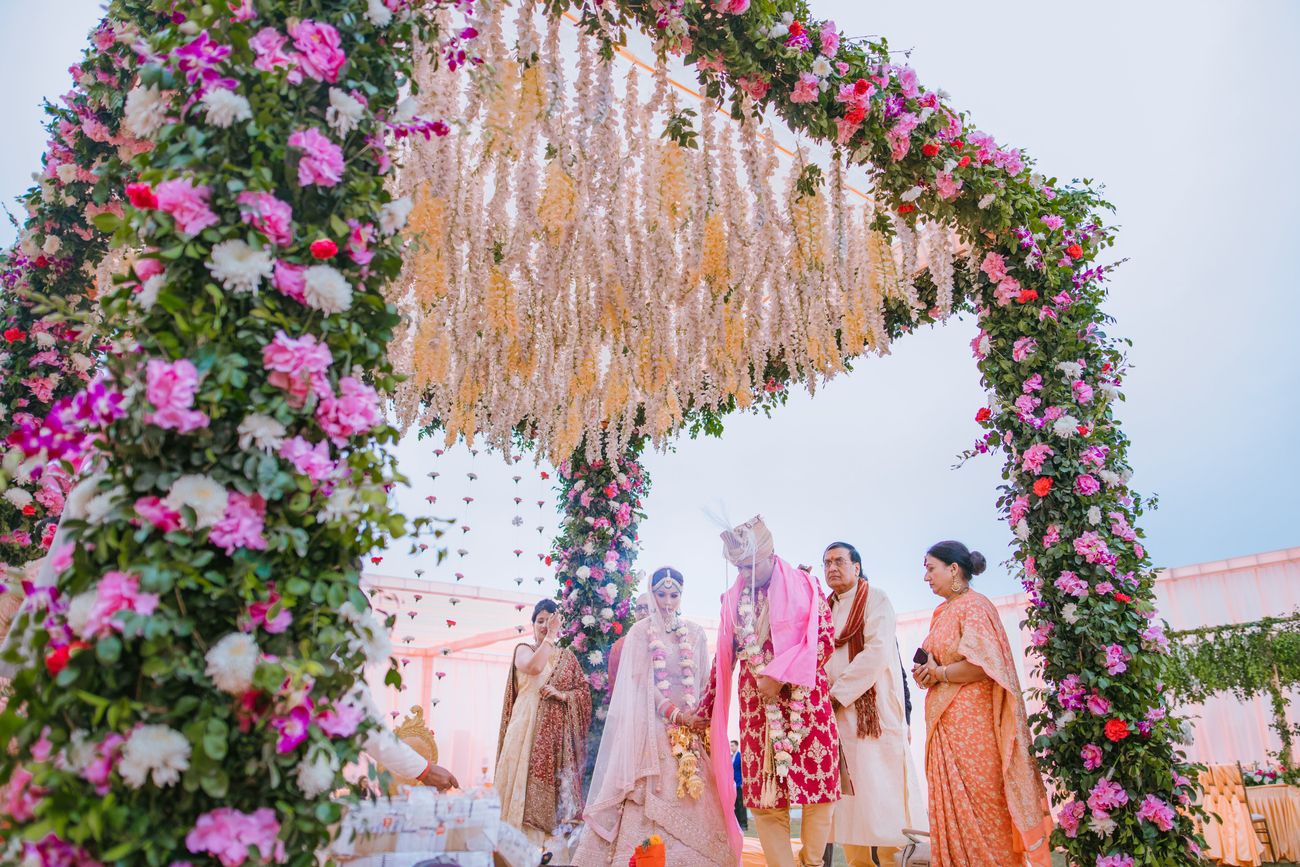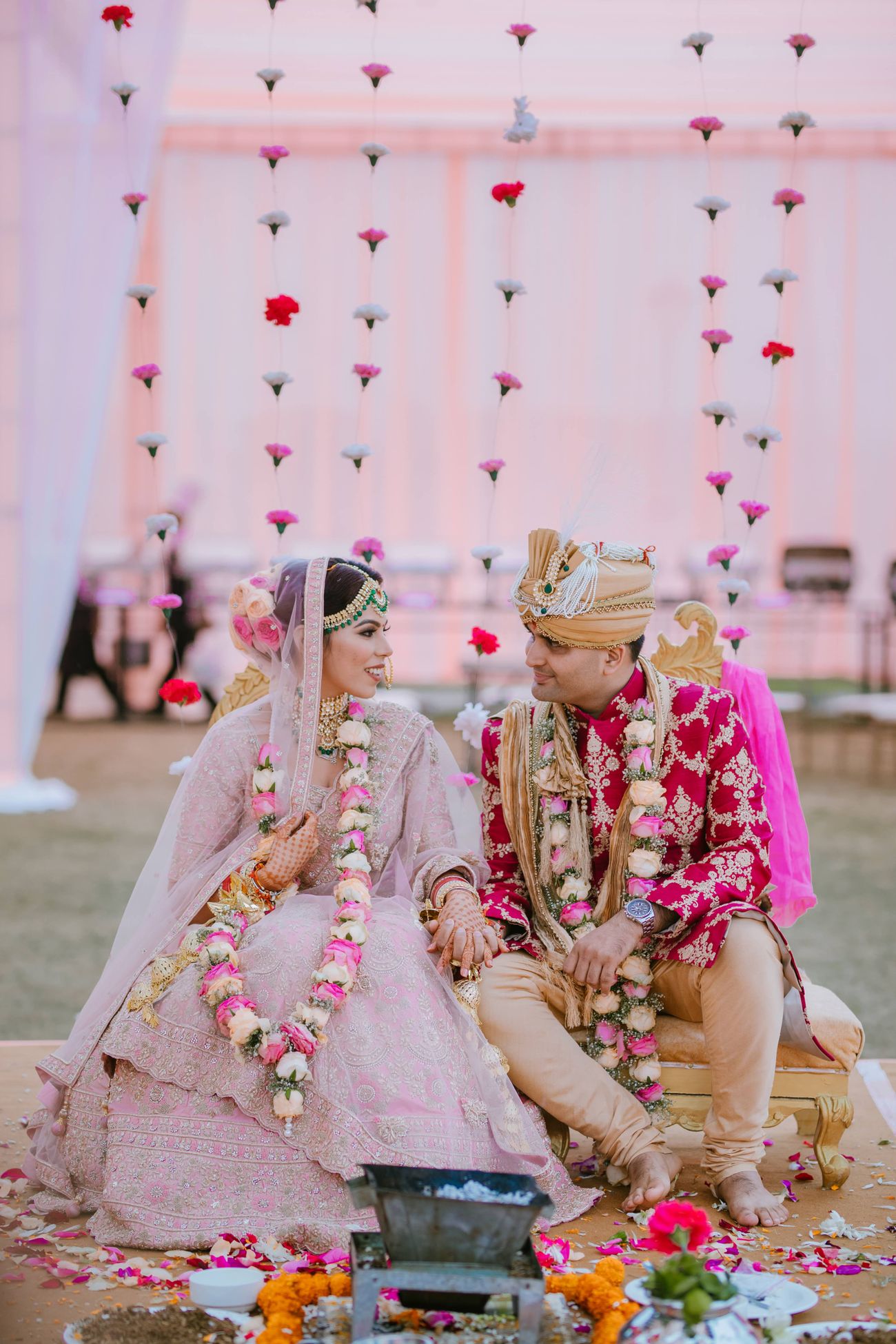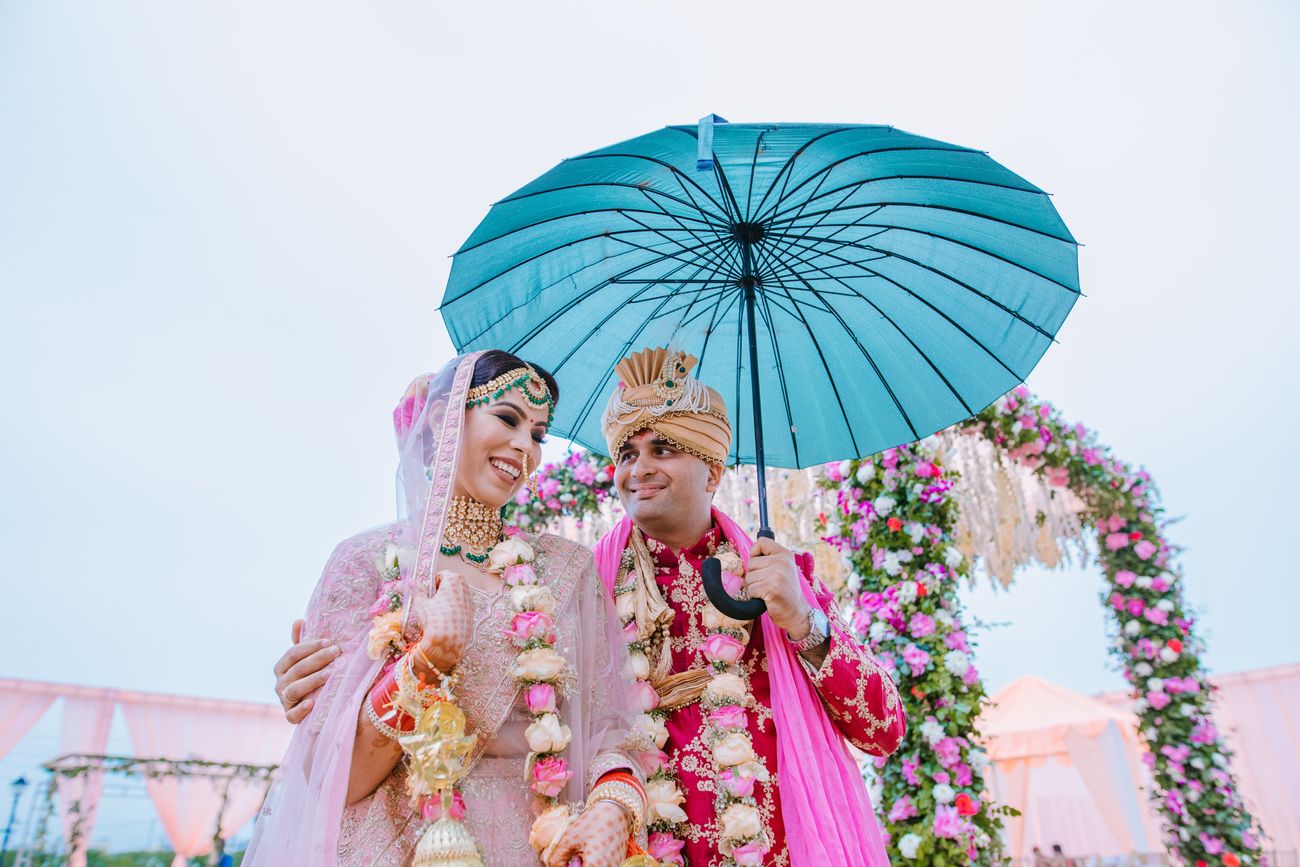 From The Bride:
Our biggest challenge & achievement was that we planned & executed a wedding, as per our choice, in only 2 months! We had our Roka on 10th December and March 2nd we got married. How we managed it all? Well, we got professionals to do their job, starting with the planner. We shortlisted a venue in Dehradun and made sure that we got everything we needed, without it costing us a million bucks. That is where, Gaurav, from Whistling Teel, became our guardian angel and handled everything for us. Simple things like planning merriment for the guests, or going ahead and booking the perfect DJ for our cocktail, he took care of everything.
When it came to decor, I took personal interest there and to be honest, thoroughly enjoyed the journey. As much as we all want that perfect Pinterest board wedding, what I learned from my own wedding was, the best decisions are the one's made with your own voice. That is one advice I would give to every bride-to-be. A big mistake I feel most people do is they share a reference picture of what they want and not see the scenarios in which that reference picture has been taken. Simply put, if you want floral decor, opt for a day event. The light that Sun gods can give to that fresh floral look, cannot be recreated with even innumerable LEDs. Also, the color palette for event decor should compliment you and not match your outfits. For example, even though I opted for pastel pinks for myself, the decor elements like the vedi had the prefect mix of greens and fresh flowers. The sitting area was chosen to have coverings for convenience of the guests and the color was in the same zone, but not the same color. What a fresh and happy vibe it did gave to the whole wedding, even though you would be surprised to hear that it started drizzlng at the baraat and raining half way through our feras. Colors have that effect!
There are some details that were so me, that I have to share them -
Wedding vedi and it's placement - We opted for a day wedding because the colours and freshness a day wedding brings out in the pictures. Also, I wanted the vedi to be centrally placed at a raised platform so that everyone in my family could be a part of it, as much we were present during the ceremony.
Mehandi backdrop - The simplest and most traditional of elements, the genda phool; that has been used for an Indian wedding countless times, was designed nicely in a mesh pattern. Added the perfect color pop to some of the most honestly candid moments from the whole wedding.
Floral bun on the wedding day - Though floral buns have seen it rounds of creativity now, the choice of fresh pastel and pink roses is what got me a lot of compliments.
Cocktail DJ - Please add this to your wedding planning rule book. Everyone remembers a good party, and their ain't no party without awesome music. Please invest here. We specially instructed our DJ to get started with groovy English numbers to get started with and then move on to trendy Bollywood with an occasional mix of Punjabi and finally move to classic Indian hits when the whole crowd is pepped up. Well there is no Indian dance party complete without songs like "mera naam hai lakhan" that was the song for Dhruv's entry or "chumma chumma".
Vendor Reviews:
Whistling Teel, Planner and Decorators - From concept to reality, this is how the team at Whistling Teel Events & Weddings, ably led by Gaurav, transforms and seamlessly puts together the events. We were fortunate indeed to hand over the reins, of the various ceremonies for our Daughter's wedding, at Seyfert Sarovar Premiere, Dehradun to Whistling Teel Events and Weddings---and then sit back, relax and enjoy each moment of the wedding. The Team goes about their job, very professionally, meticulously and with a profound zeal, keeping the timeline in mind and as long as you know what you want, the Team will come up to your expectations and in fact keep suggesting and incorporating innovative elements. The Décor put together was elegant,exquisite and expressive – and won accolades from one and all including many of our guests from overseas. Each event had a theme, wonderfully pieced together, fusion of colours carefully chosen and blended with the overall ambiance to create a uniqueness. Overall it was an awesome experience---Kudos to Gaurav and his team . Thank you Gaurav- without your support, it would not have been what it was - a truly dream wedding!
Photographer and Cinematography: Beginnings For You - With a very good human skill set to merge along with the family and bring out the best in the smallest of moments, is what this team is good at at. Apart from this, really noteworthy is the presence of this team at all imp events and duly respecting and not impinging the sanctity of the day. Definitely saw them going that extra mile to gauge and deliver exactly what you are looking out for. The team knows it's craft pretty well.
Make-up: Somya Chawla - We spent time discussing looks for the engagement,wedding & reception over a Makeup trial to the flowers for the hairdos...Wanted each to be different.She was very open to suggestions & incorporated them. Very calm & dedicated....delivered exactly how I had pictured & the Makeup & Hair did not budge despite so much dancing & rain.
Vendors: Venue: Seyfert Sarovar Premiere, Dehradun; Makeup Artist: Somya Chawla; Photographer: Beginnings For You★ 5 ; Planner & Decorator: Whistling Teel★ 5 ; Bridal Outfits: Frontier Raas★ 4.4 (Engagement & Wedding); Groom's Outfits: Frontier Raas, South Ex (Wedding), Louis Phillipe (Engagement), Manyavar★ 4.8 (Mehendi)