A Unique Delhi Engagement Event with DIY Decor !
BY The WMG Bride | 28 Feb, 2014 | 1812 views | 2 min read
Okay, so consuming daily doses of prettyness and creativity is part an parcel of the job here at WMG (hey tough job but someones got to do it !) . But sometimes we come across something so damn unique our fingers can barely catch up with how fast we want to say " OMFG this is bloody genius " !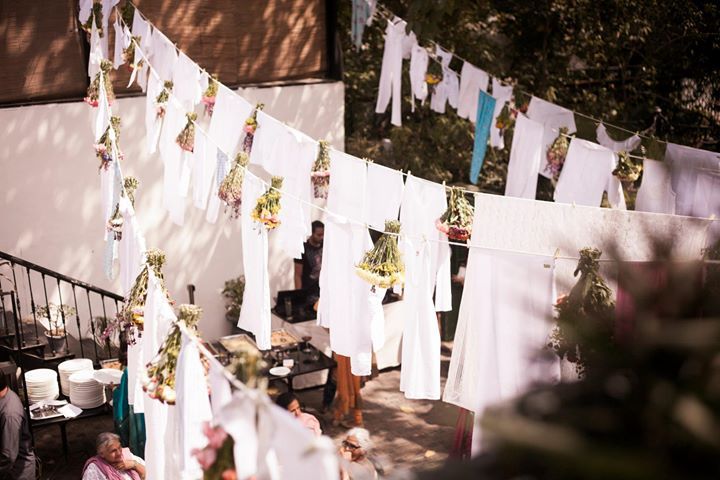 This engagement happened in an open air restaurant o! Did you spot the creative decor- white Indian clothes hanging on a clothes line interspersed with flowers. But that is just the beginning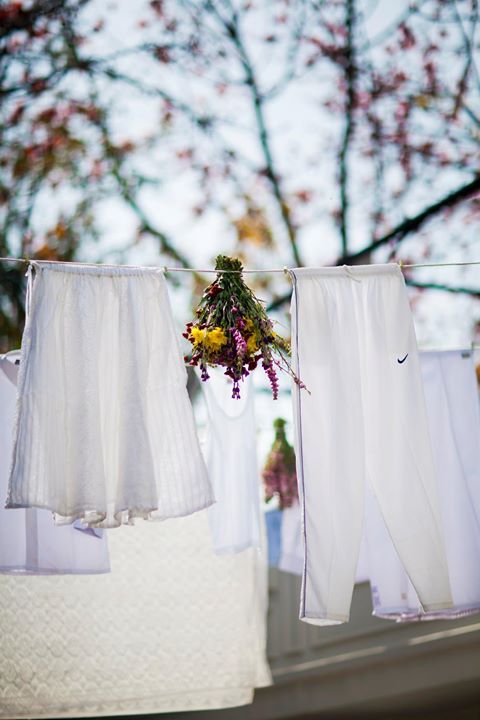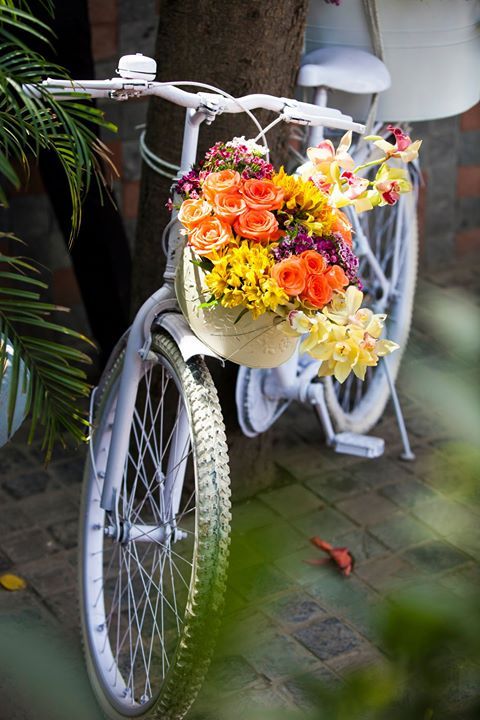 A bicycle with gorgeous colorful flowers pouring out of it !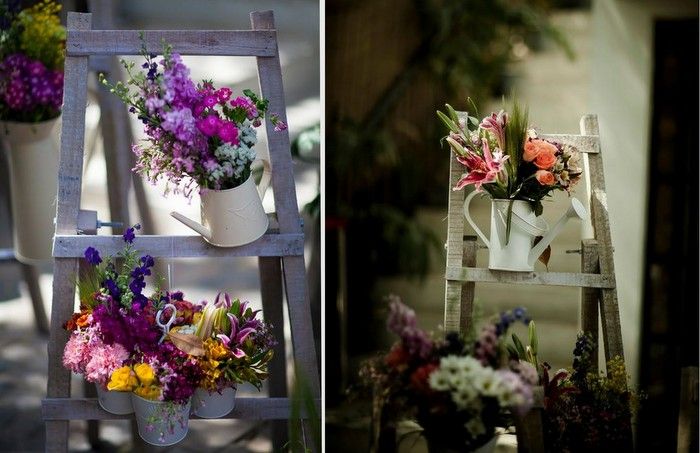 Pots and Cannisters in a gorgeous matte white with colorful flowers are perched on top of wooden ladders (Who knew you could use wooden ladders for things other than taking out old suitcases from your loft???) By the way, incase those cans look familiar that is because they are from
Elan
- recommended vendor here at WMG!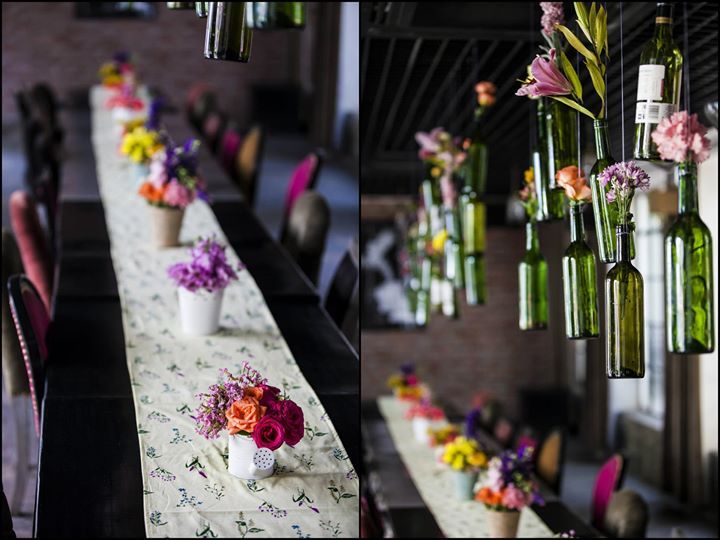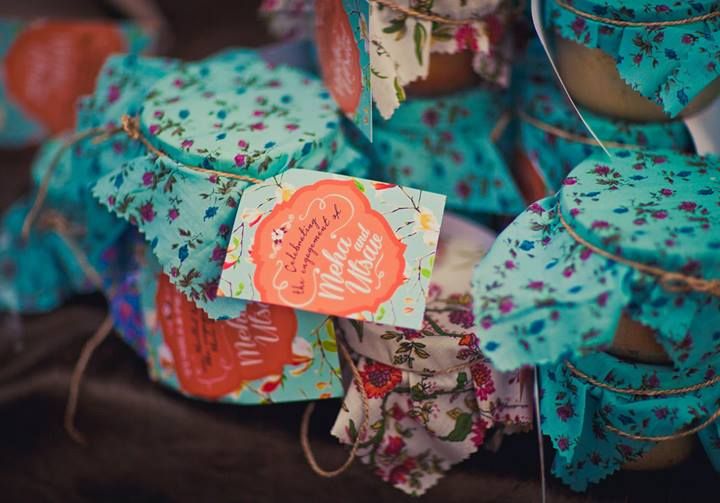 More creativity and Personalization happening. Green glass bottles with flowers hung from the roof and unique wedding favours with the couples names in adorable floral packaging.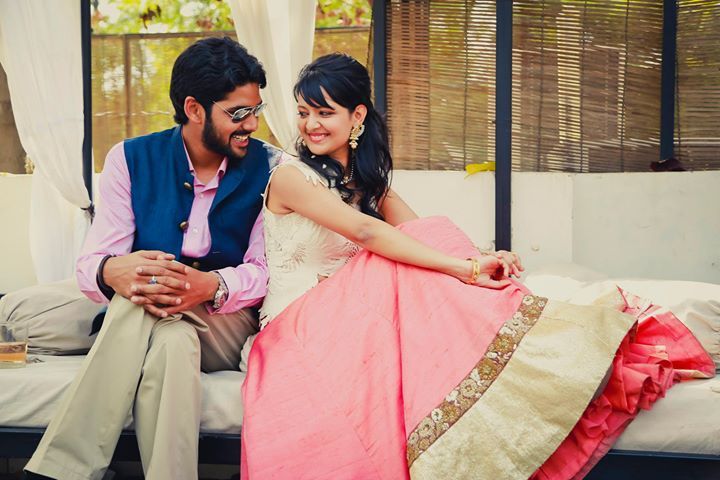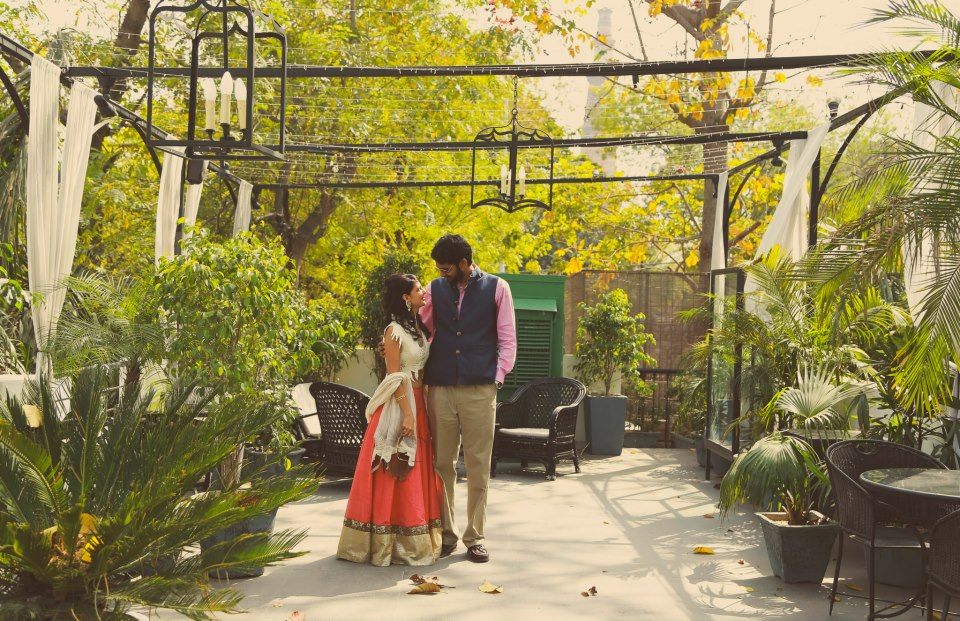 And.. THAT is the couple. Take a good look at them because that girl on the right- she designed the decor of this entire event herself !! As if being a bride to be is not stressful enough, she went to all these lengths to create all of this! Also- i love her simple raw silk lehenga with that unique cut out blouse! The blouse is super chic an the skirt is super cute !! (I am trying to get in touch with her to know where she got it from girls..Give me some time!)
Venue:
Cherie,
 One Style Mile , Decor: Done by bride herself Photographer
Mahima Bhatia