Alia Bhatts Bridal Look in Two States: Love it?
BY The WMG Bride | 25 Apr, 2014 | 1513 views | 2 min read
Have you guys seen two states yet? Saw it last weekend and while overall its super cute, two things we cannot stop obsessing over - Alia Bhatt's North-South Fusion Bridal look which was so simple, and classy and non OTT - The fact that there were wayyyy too many stereotypes associated with Punjabis & South Indians ! Come onnnn ! Anyway, tried to find you guys images of her look but couldnt find it anywhere so dont even ask the number of hoops we jumped to get you these pics (I know the quality isnt great but bear with us shall update these soon)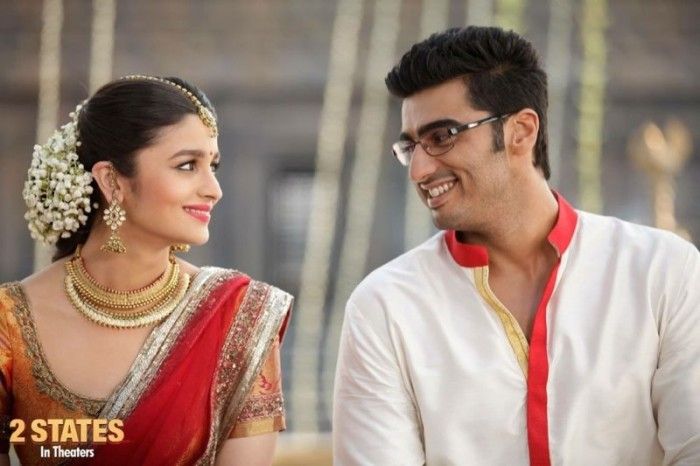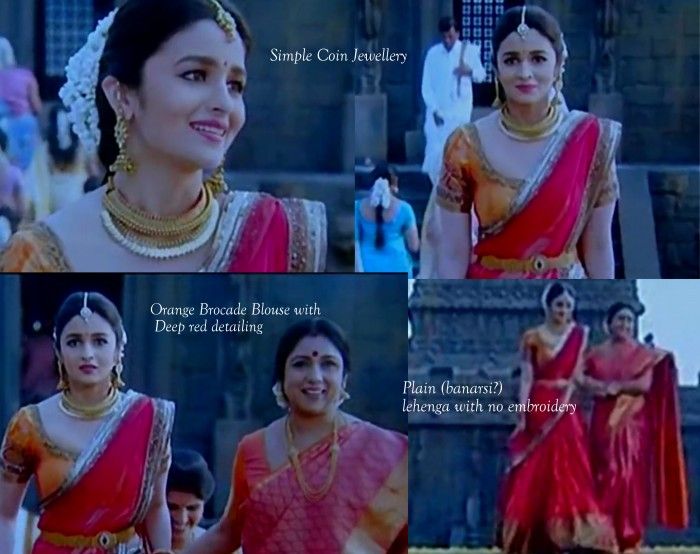 Alia was styled by Manish Malhotra in the movie and while for the most part her outfits were okay, she was really a vision in Orange and Raspberry red on her wedding! She wore a
plain banarsi silk lehenga
 (or maybe it was a Kanjivaram?) in a
rich raspberry red
with
no embroidery
and a simple chunni fastened with a gold waistbelt. A stunner of an orange brocade blouse and Simple coin jewellery finished her look. The look was kind of a cross between North-South and worked so well and the jewellery was so minimal but so fresh. This is how the brides of the future are going to look - minimal embroidery but a play on fabric and color! Also like Ananya rightly mentioned below- the entire wedding setting was stunning. An old rustic temple with just all white decor.
What do you guys think? Love it or hate it?
Getting hitched? Dont forget to check out who from your city made it to our dream team of photographers. makeup artists and more !! Click here