All You Need To Know About Bridal Nails ( Plus, 10 Glamorous Nail Ideas To Try)
BY The WMG Bride | 17 Sep, 2015 | 3795 views | 4 min read
Bridal nails needn't be boring or tacky - they are but a small part of your bridal routine , however when people will be clamouring to see your ring and wish you all the best you want to make sure your hand looks fabulous!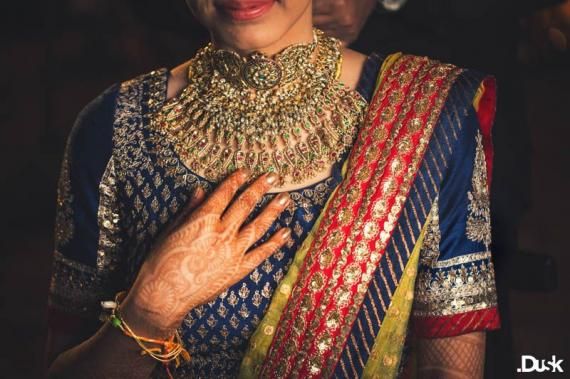 But first, how should you keep your nails up for the d-day? 
1. Eat well - protein-rich food like meat, eggs, beans and quinoa really help grow nails and keep them strong. Also, B-vitamin Biotin promotes healthy cell growth and works to help nails grow stronger and healthier. ask your doctor for a supplement but you could also get it through natural means by eating eggs, wheat germ, whole grains, and salmon. Three months is  a good time to start.
2. If you want good nails on your big day, you need to make sure to prep them up regularly. Trim and file every week. If they are still chipping, use strengthening products - Try Sally Hansen Nail Strengthening Cream for best results. Also use a good hand cream to keep your hands and nails moist - Crabtree & Evelyn's Lavender Hand Therapy is amazing. It keeps cuticles soft too.
3. Know your skintone for nails. If you're fair-skinned - look for blushes, nudes and pearly finishes. If you are olive-skinned, look for peaches, salmons, light pinks and beiges. If you're on the darker side, a burgundy, rose or brown-ish tones work well.
4. Ideally you should get your nails done one to two days before the big day. Don't wait till the last day, nor get it too soon. Gel manicures work better than normal ones. Don't forget the top coat always.
5. If you zero in on the nail polish you like - just stock up on 2-3 bottles of it. Who knows, you might lose one or misplace things etc so if a big nail chips, you have your polish ready to cover it up!
Nail ideas for the big day!
Some brides will stick to the classic nude or pale pink, but others might want to flaunt something a bit more festive. Whatever your style –classic, colourful, feminine, or glam—we've got you (and your nails) covered. Here are some simple nail art ideas to try on your big day (not over-the-top and crazy, juts sweet and wearable!)
Glittery Tips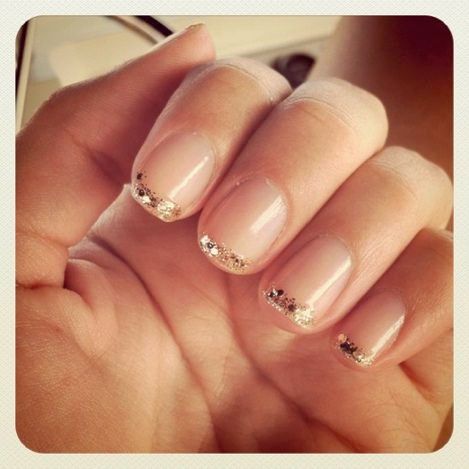 Picture Courtesy: LaurenConrad.com
Keep your bridal nails simple and stylish in a french manicure but add a touch of silver glitter to the tips.
Polish pick: Maybelline Color Show Glitter Mania Nail Lacquer, Rs 145
Love Hearts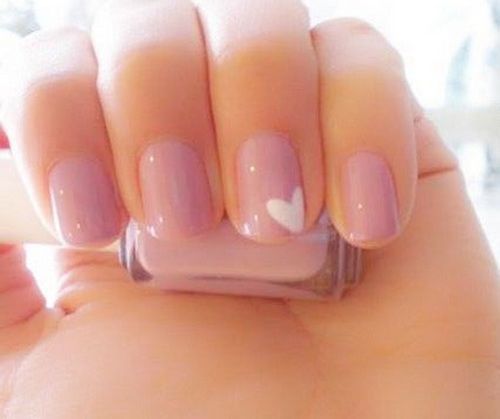 Are you feeling the love on your big day? Show it on your talons! But instead of being in-the-face, just place a lil heart in a quiet corner. The devil is in the details. Plus, it's cute!
Polish pick: MAC Saint Germain Nail Lacquer, Rs 750
Single Nail Glitter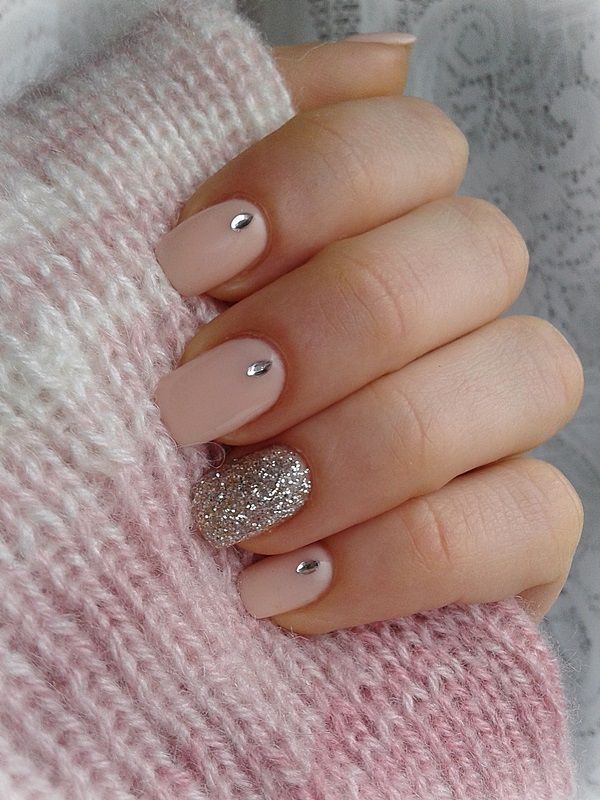 Picture Courtesy: Beautyhihi.com
If you aren't a glitter girl, then opt for just one nail on each finger to be adorned with some glitz!
Polish pick: Revlon Nail Art Moon Candy, Rs 330
Pretty Pearls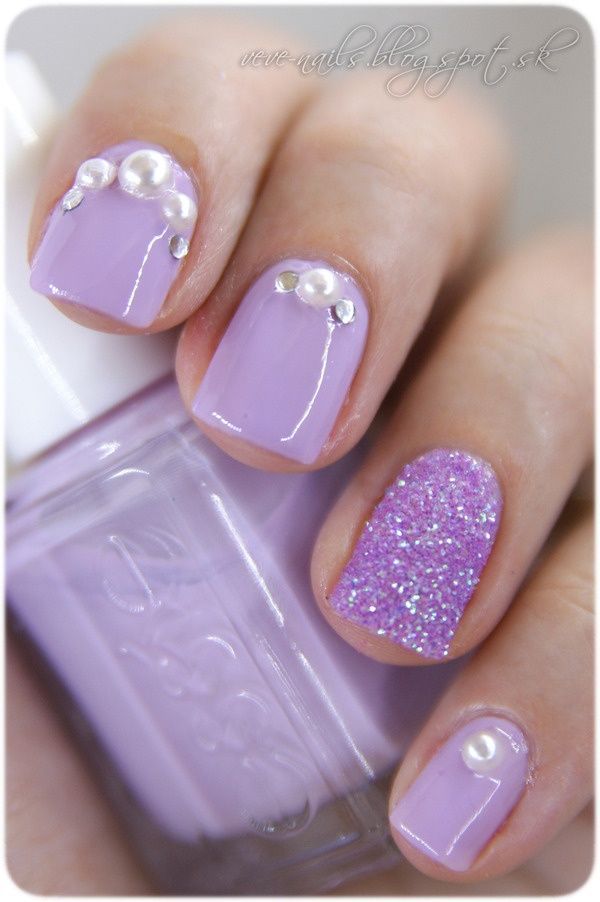 Picture Courtesy: Prettydesigns.com
Does your wedding lehenga have a touch of embellishment? Get your nail art to match it to perfection!
Polish pick: Pearl Beads For Nail Decoration, Rs. 590; Lyn Nail Polish in Lady Luck Lilac, Rs. 350
Graphic Print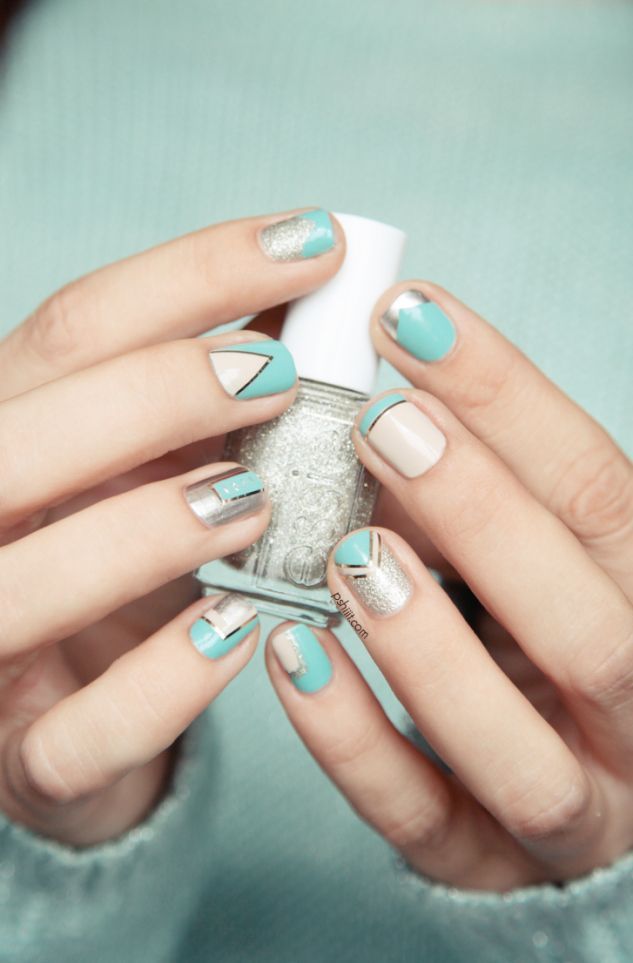 A bright turquoise and nude polish are perfectly juxtaposed in graphic patterns. Soooo cool for a mehendi against traditional henna designs!
Polish pick: Color Bar Nail Lacquer, Rs 175
Modern French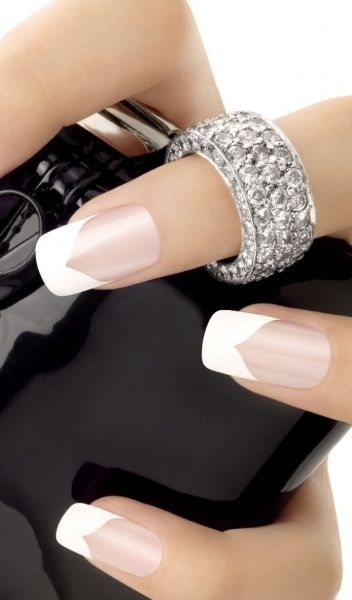 Picture Courtesy: Prettydesigns.com
Scrap the traditional French Manicure and go for something a little more exciting! Make a V-shape at the tips that only tilts your classic look by 10%. It's good fun to try!
Polish pick: Konad Two-way Nail Art Pen, Rs 250
Gorgeous & Gold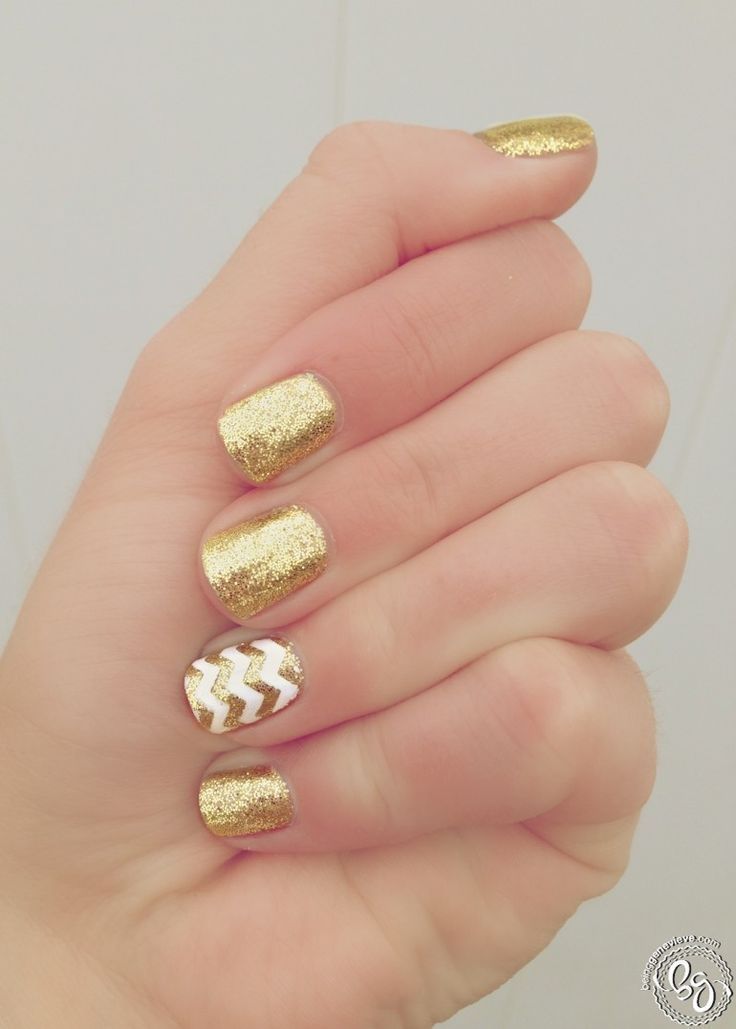 Picture Courtesy: Being Genevieve
Gold is an excellent choice for bridal nails - it's classy, timeless and chic. So get a good metallic one, add a design to glitter gold nails or get one those tips are filled with gold.
Polish pick: L'Oreal Paris Color Riche Nail Noir, Rs 275
Aztec Awesome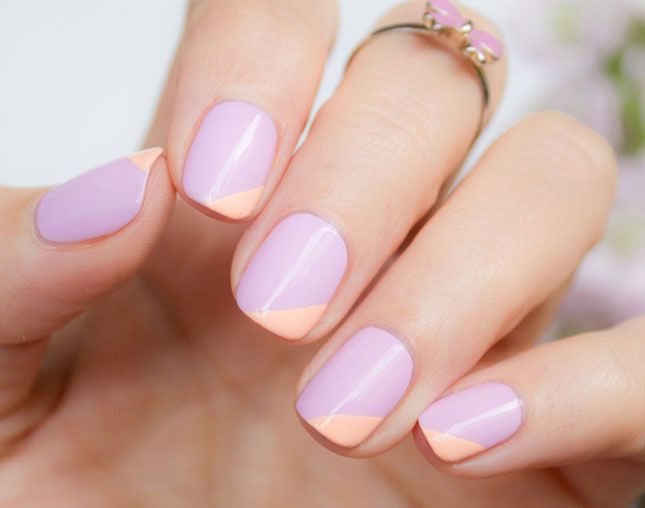 We reckon this nail art would be the perfect choice for a beach wedding - simple, subtle but impactful.
Polish pick: OPI Nail Polish in Pink of Hearts, Rs 670
Pink Ombré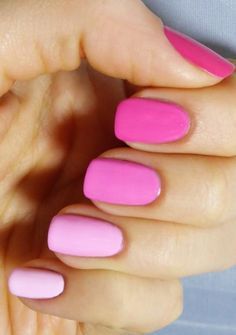 Picture Courtesy: Divine Caroline 
Paint a gradually-deeper shade of pink for a fun, colourful take on the ombré trend. You could even go ombre on each nail - from light to dark.
Polish pick: Rimmel Lycra Pro Professional Finish Nail Polish, Rs 255
Pastel Sparkle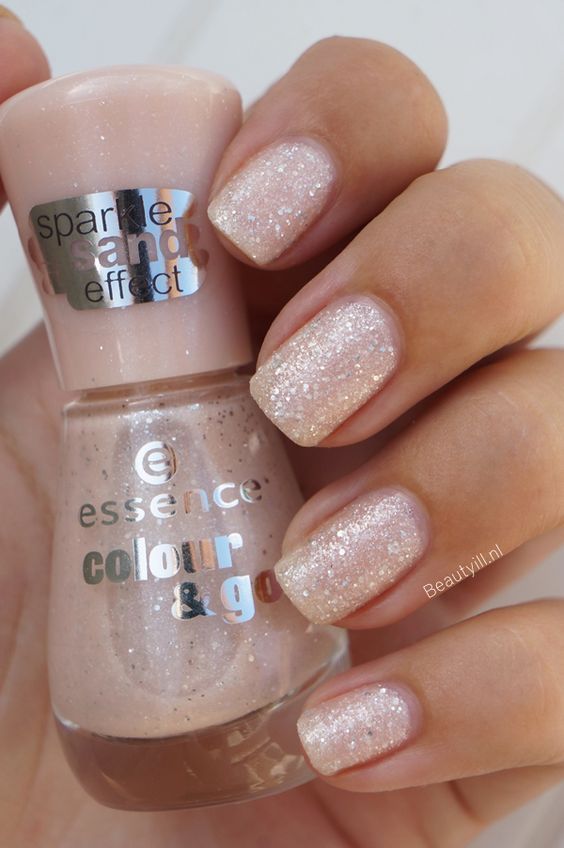 Photo via Pinterest
Dear pastel loving brides, try a subtle shimmer instead of your go-to crème pastel shades.
Polish pick: Maybelline Color Show Glitter Mania in Pink Champagne, Rs 145
- Apoorva Pagar
Have a shade you think will definitely fit this bill? Tell us in the comments section!