40+ Amazing Quotes You Can Include In Your Wedding Invitation Card!
BY Sakshi | 16 Mar, 2019 | 140616 views | 5 min read
Stuck on what to get written in your wedding invitation card? Well, don't be! While there are of course a gazillion things you could get written on it, the theme and feel of the card will mostly decide what you want to write in it. Whether your choice is something quirky or dripping in romance, there are so many cool and pretty quotes out there to decide from. So here we have put together about 40 or more of them, which are great to browse and give you some inspiration and ideas. This is a cool mix of quirk plus romantic and even some fun ones, so take your pick accordingly.
This one that's so romantic!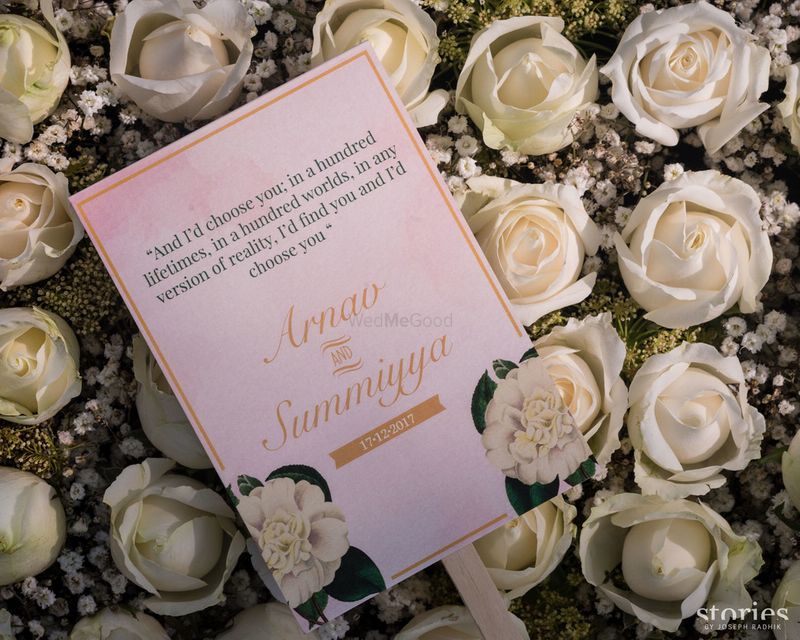 Image via Summiyya & Arnav (Mumbai)
This one is so romantic and pretty! Love the simplicity of it all, and how the words are such a true testament!
Or this one that's so Bollywood!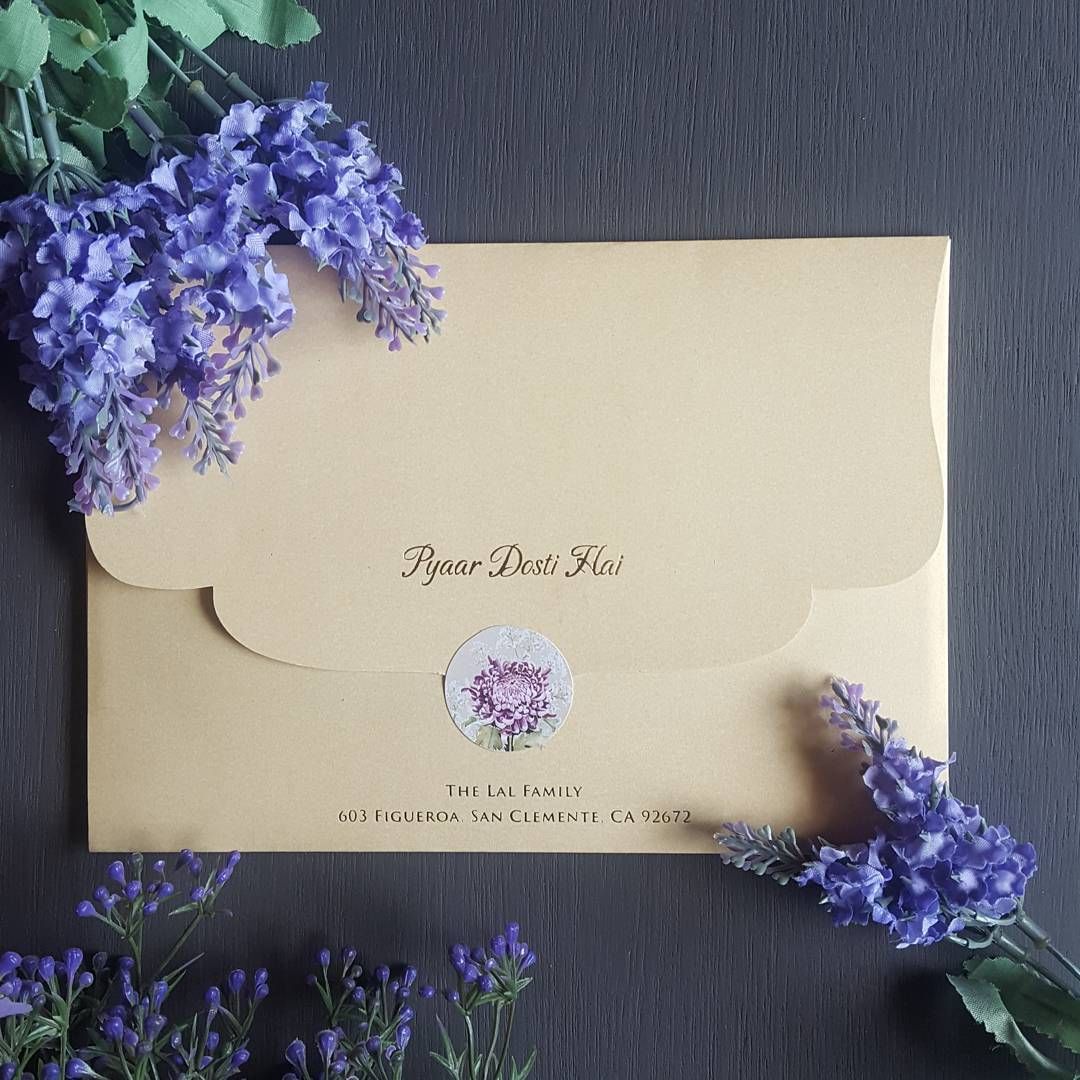 Image via Itchha Talreja Designs
For Bollywood buffs who still want to keep things classy! This one is so cute, and we love how it is on the envelope!
'Best Day Ever'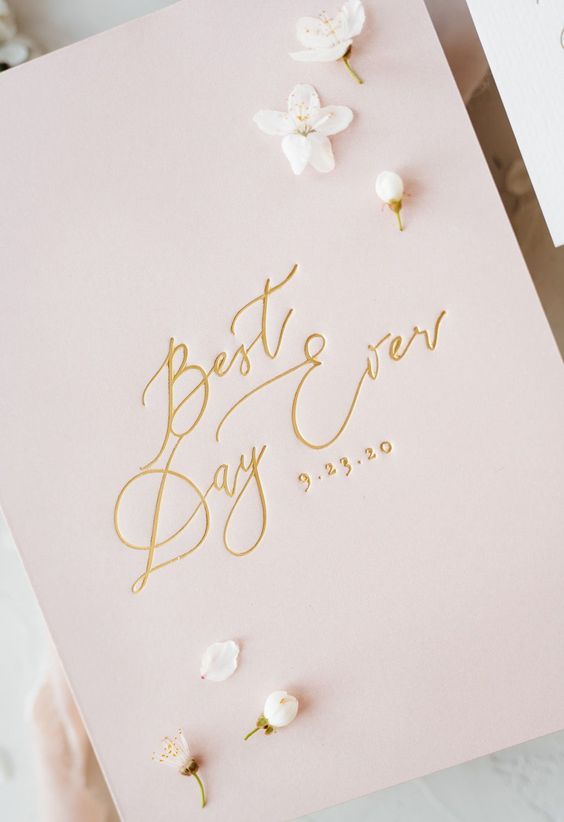 Image via Pinterest
Something so simple and sweet- and means so much with just three words!
'Doomsday has arrived!'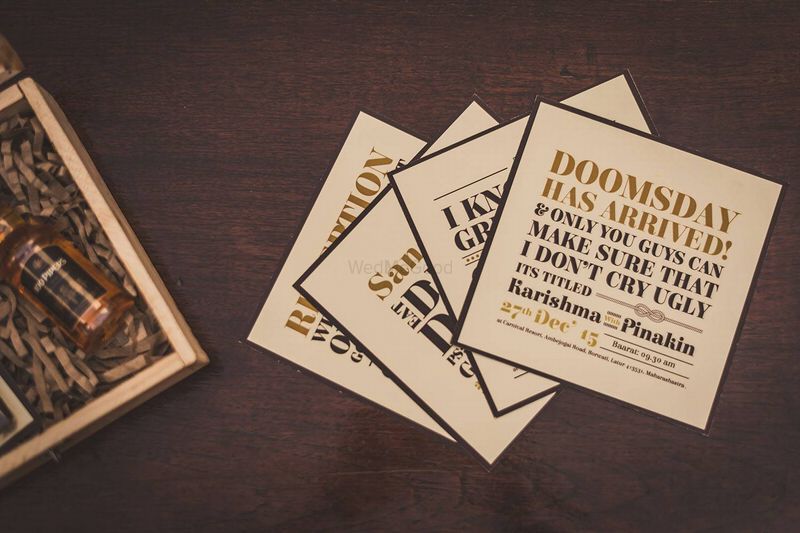 Image via Perfect Invites★ 4.9
For couples looking for something quirky and fun, this is so so cute!
This long one which is super cute!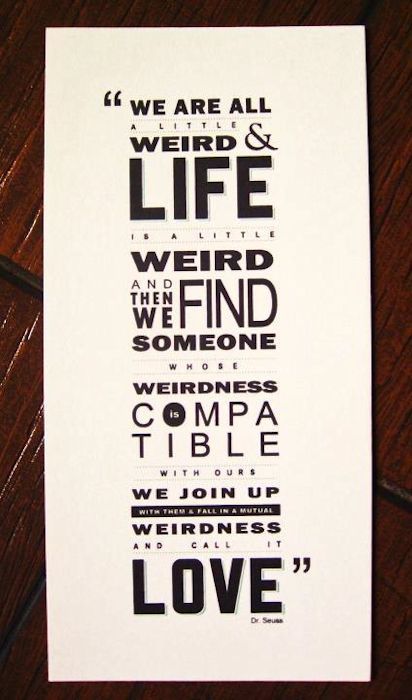 Image via Pinterest
This one is also super nice and fun, a little too long for some, but nice!
'Shit just got real!'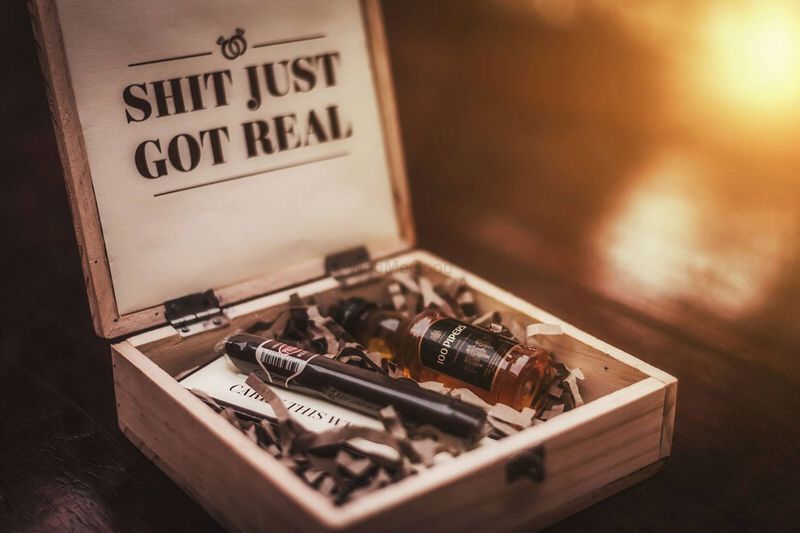 Image via Perfect Invites★ 4.9
This is one of the cutest ones we have spotted so far, and we honestly love it!
'Holy shit, we are actually getting married!'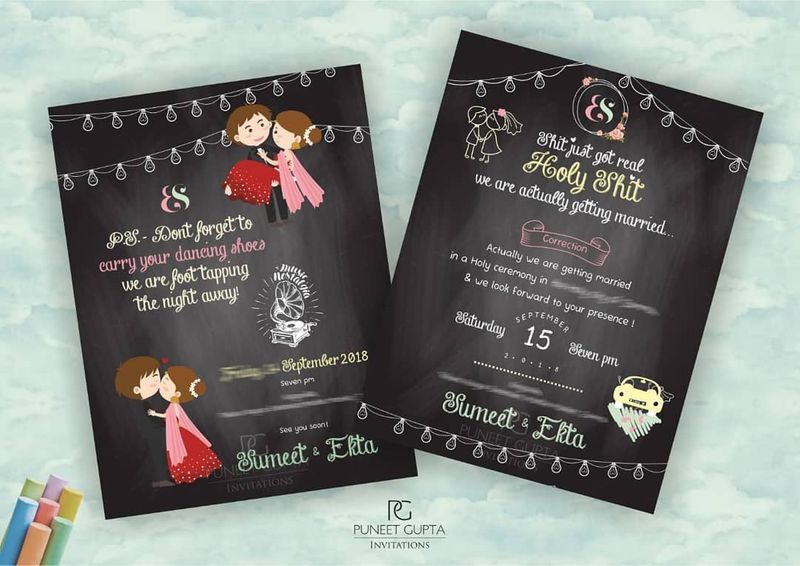 Image via Puneet Gupta Invitations★ 5
Taking the previous one to an all new level!
'We've waited 6 years to party with you. Please party accordingly'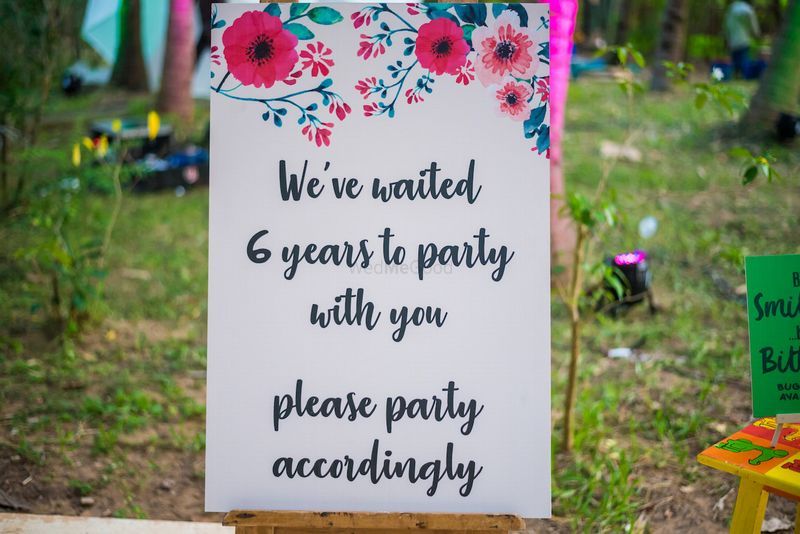 Image via Malvika & Pranay ( Goa); Decor by Florance Flora Celebrations★ 5
This one is so apt for couples who have been dating for a very long time.
'In the name of love, life, happiness and togetherness'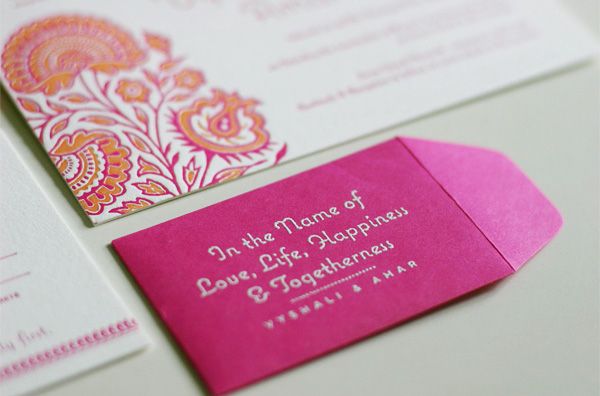 Image via Pomegranita
Simple, nice and sweet at the same time. And love how it pops on this colour.
'He waited for the perfect picture. Got it only when she walked in and ruined the frame.'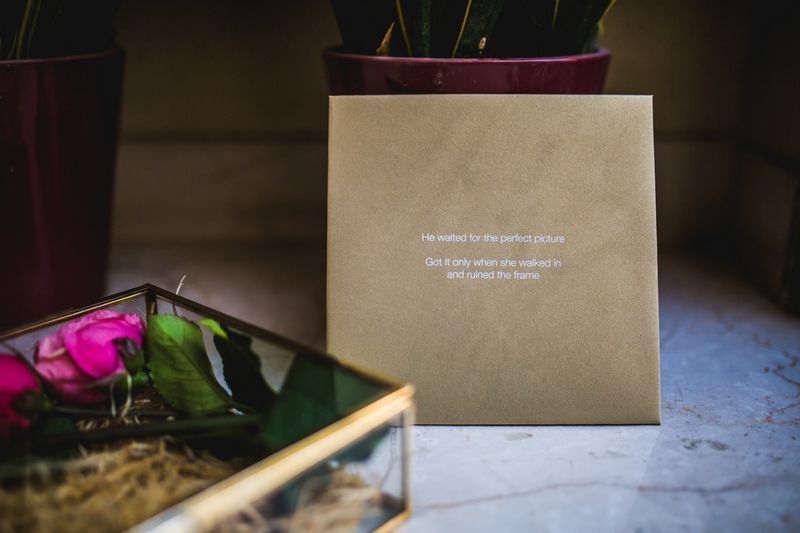 Image via Lakshya and Niharika's Wedding
This one was what a bride got written for her photographer husband and we think it's uber cute!
'Perfect Match'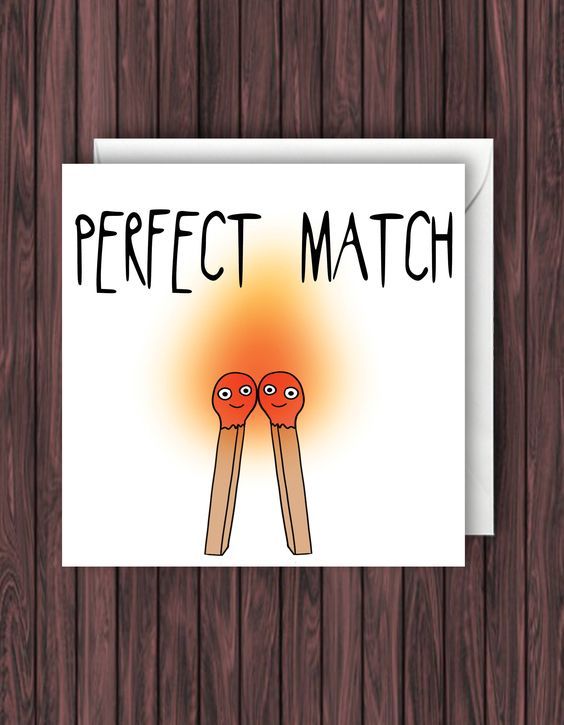 Image via Etsy
Quirky and cute, this one is a very cute idea if you're looking for an illustration idea!
'We Do! Will You?'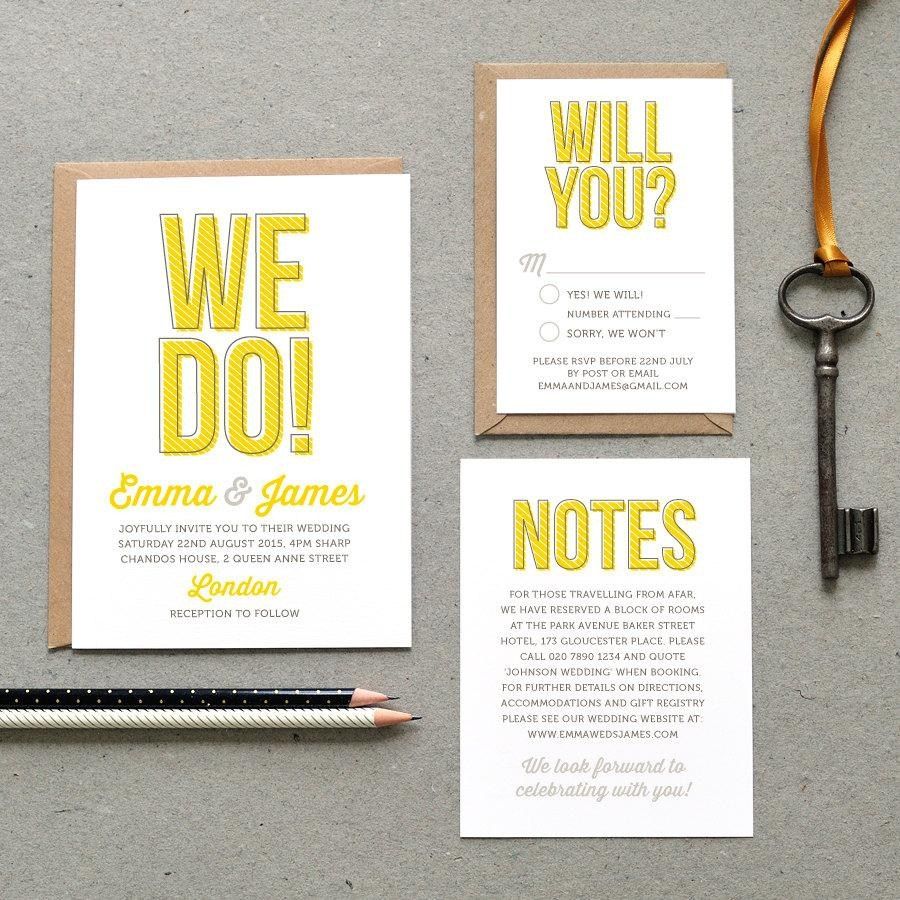 Image via Pinterest
This one is also a great idea for couples looking for an interactive and fun card.
'Alcohol, food and bad dance moves. You in or what?'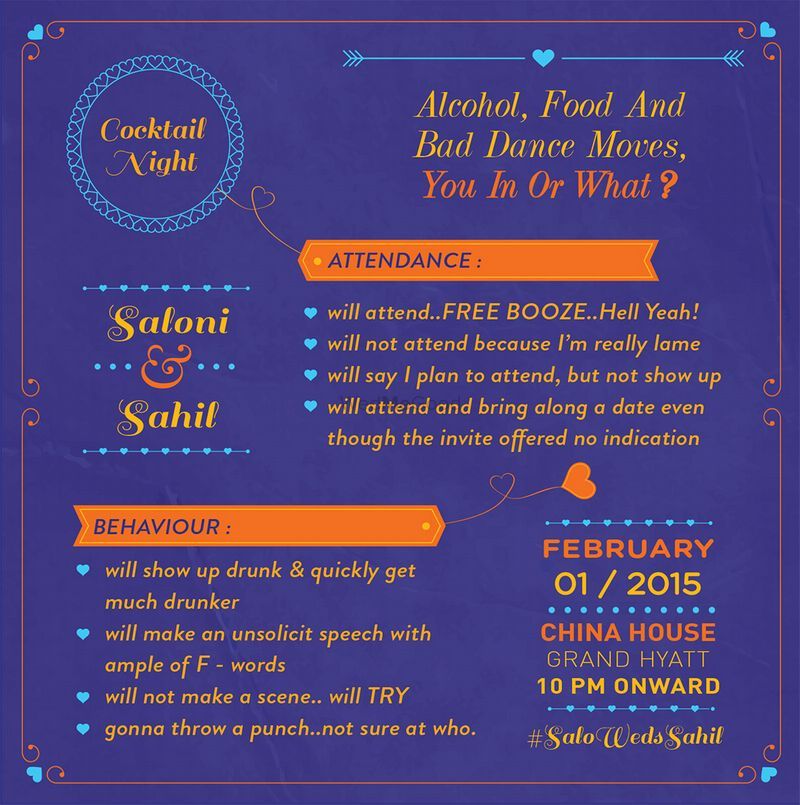 Image via Studio Works Co.★ 5
This one is also a cool idea which we love- so much fun for an interactive card!
'Eat, Drink & Be Married'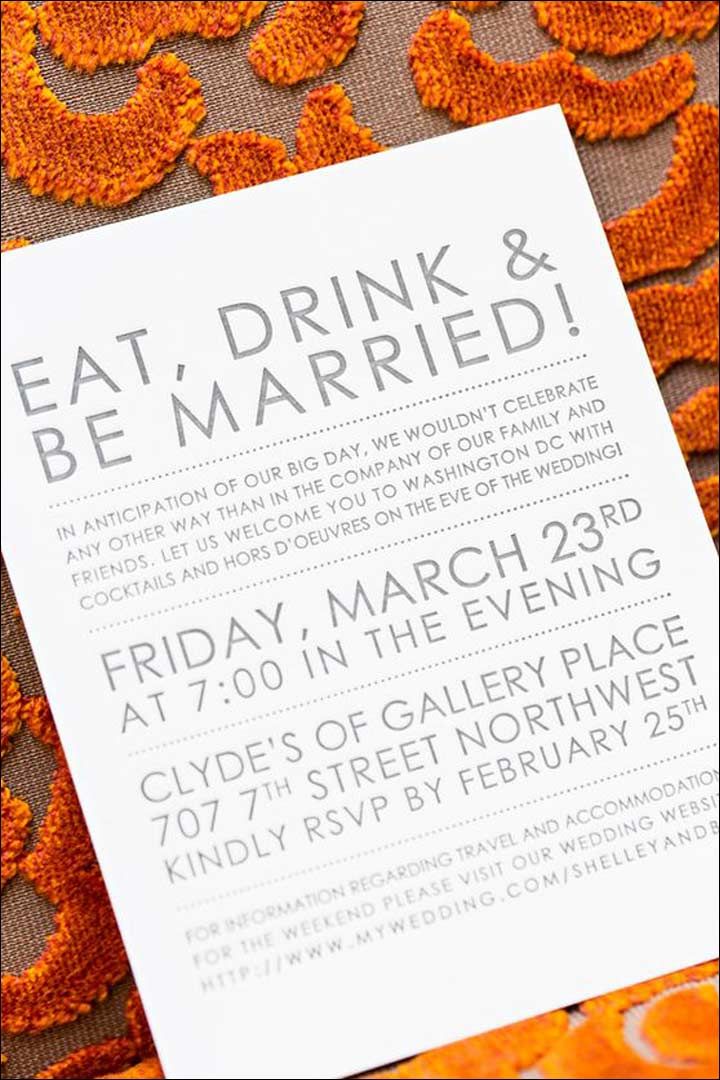 Image via Pinterest
Sweet and simple- this one is such a nice idea for people looking for something classy.
This one that's colloquial and fun!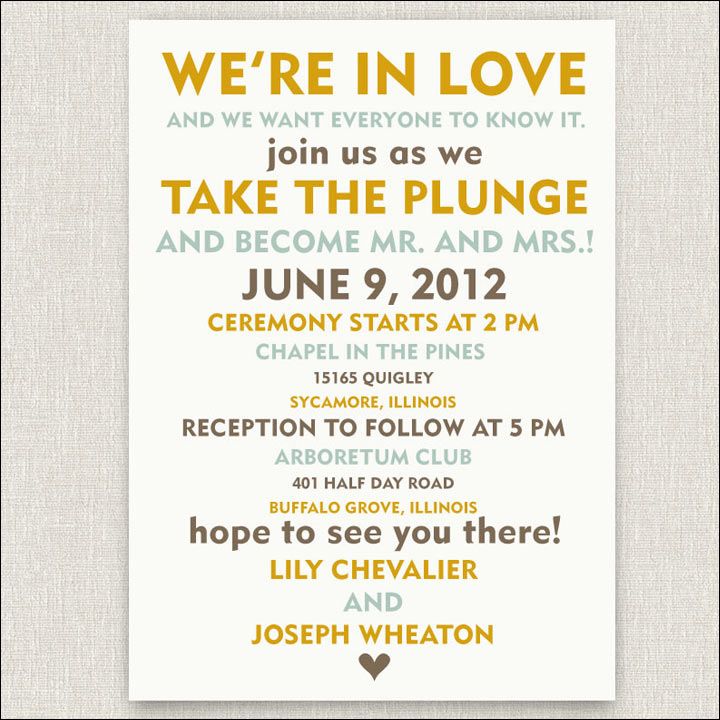 Image via Pinterest
Just jotting down what you feel and making it look happy and fun at that!
'Hero ko heroine milni hi thi'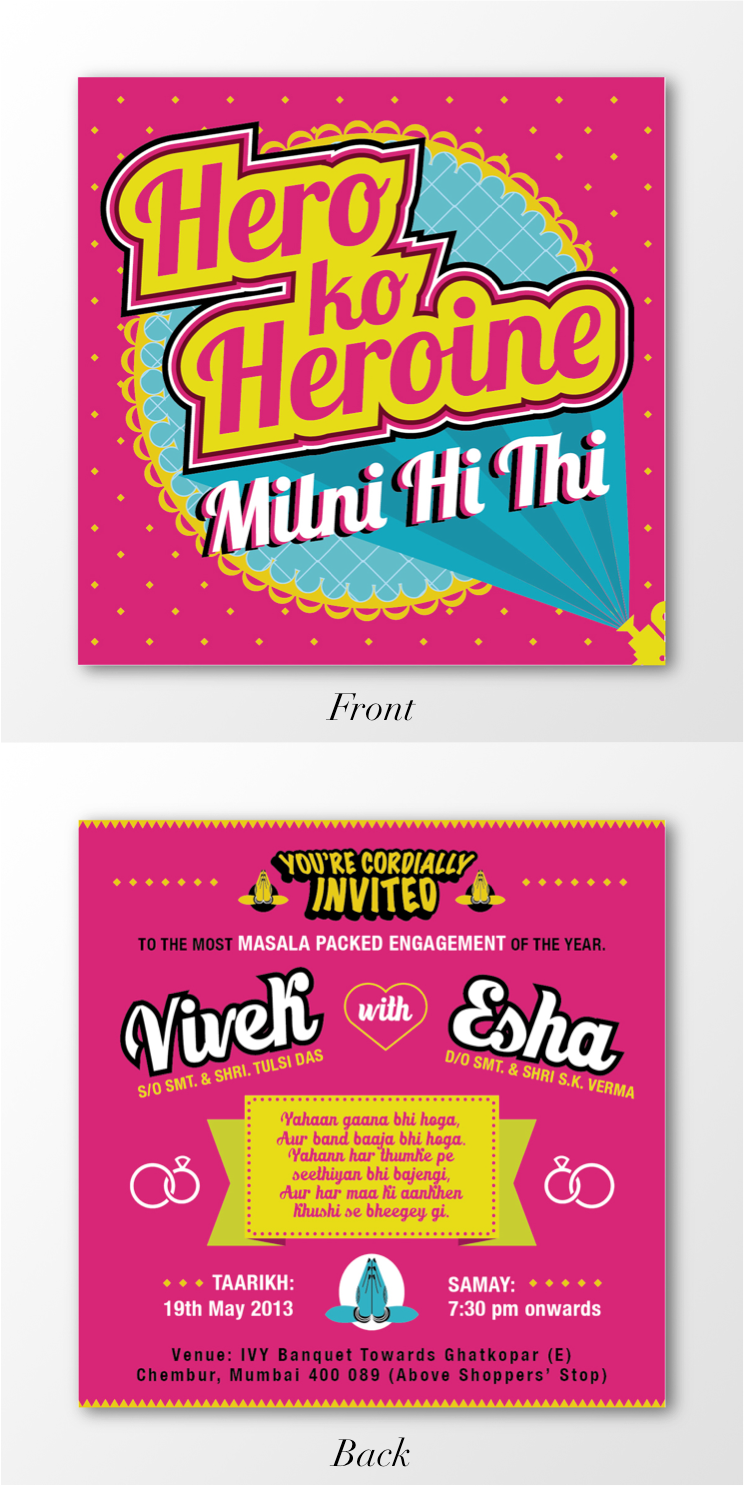 Image via Mayur Mengle
Another one for Bollywood buffs- this one is a happy ending Bollywood style! You could also put any other fave line of yours!
'Pencil us in. We're getting married!'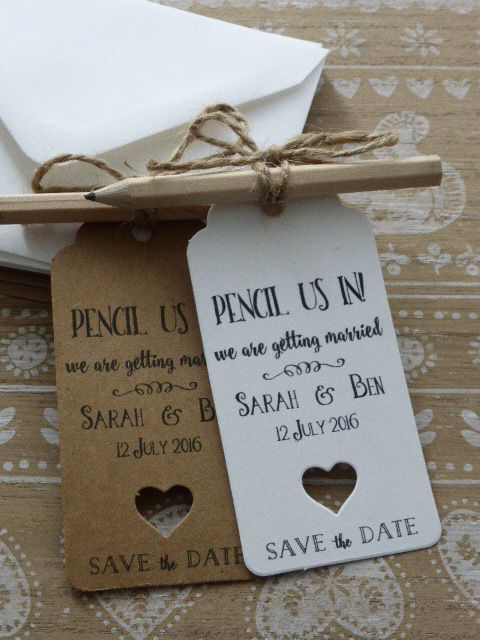 Image via Pinterest
We recently spotted plantable pencils as favours for wedding invites, and this one is perfect to write with that.
'Nothing fancy, just love.'
Image via Studio Works Co
Another simple but super cute quote. We love how to makes the box pop without making it too personalised for guests to reuse.
'True love is the greatest adventure'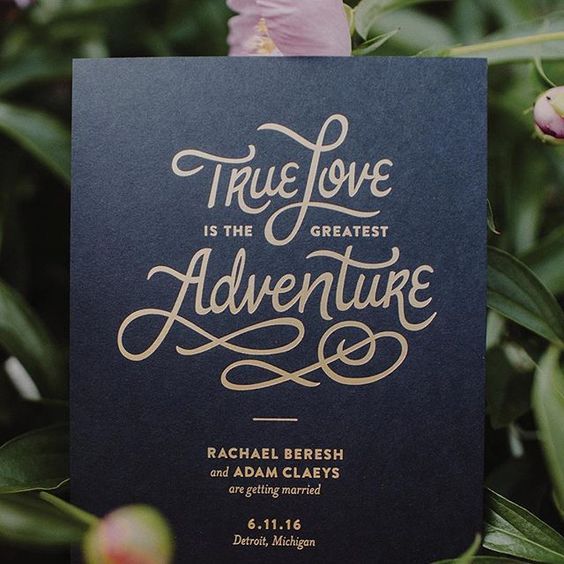 Image via Pinterest
For couples who believe love is an adventure and marriage is one too!
'Drunk on Love'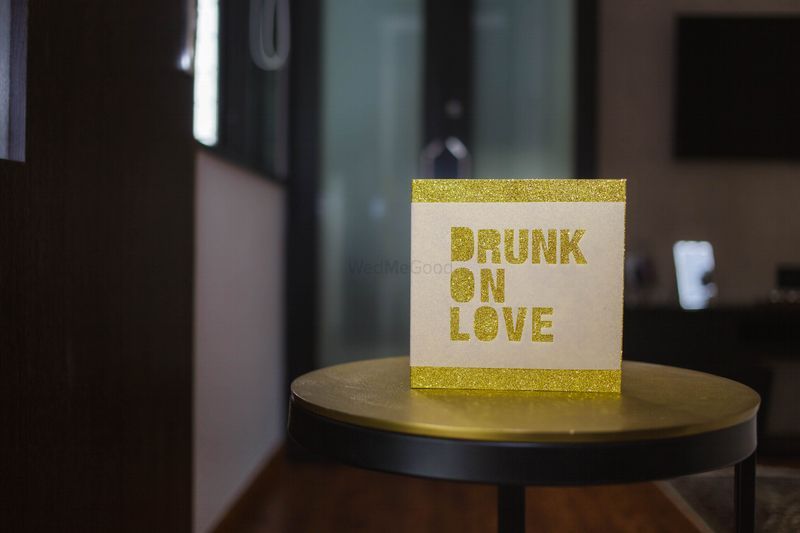 Image via Customizing Creativity★ 4.9
Simple and straightforward and great for a wedding.
'It's funny how time flies by. We met, we dated, got engaged, and now we're getting married!'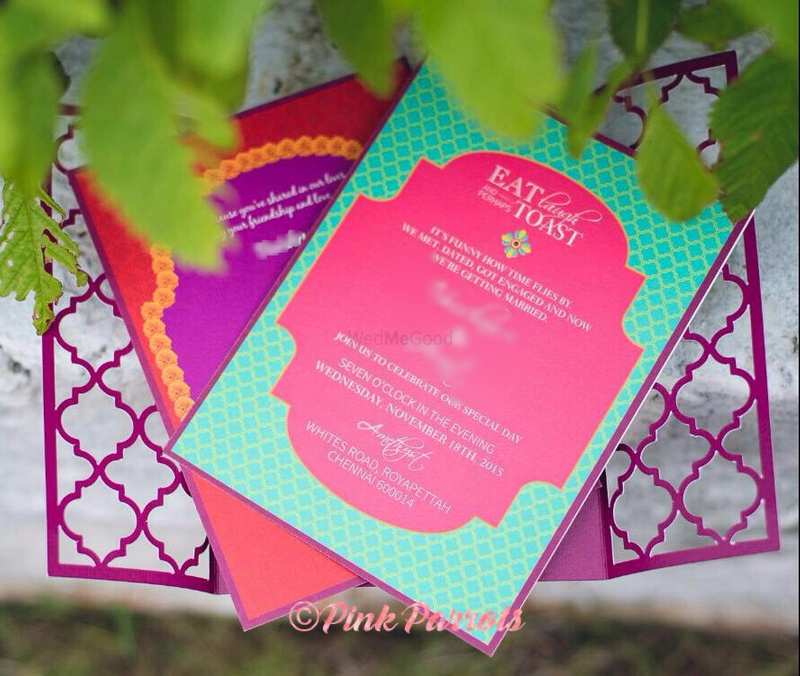 Image via Pink Parrots★ 5
This one is super awesome too, and we love how it summarises so much so quickly.
'We don't need to explain our love. We just need to show it!'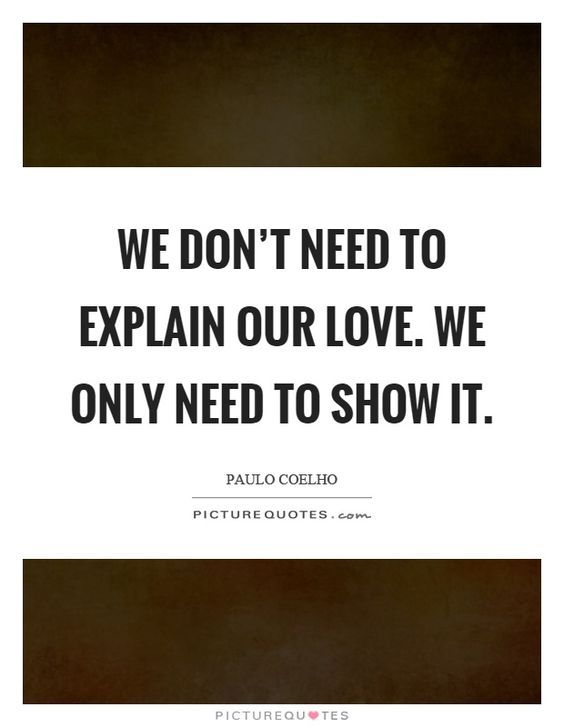 Image via Picturequotes.com
What else is a wedding if not this?
'Whatever souls are made of, his and mine are same.'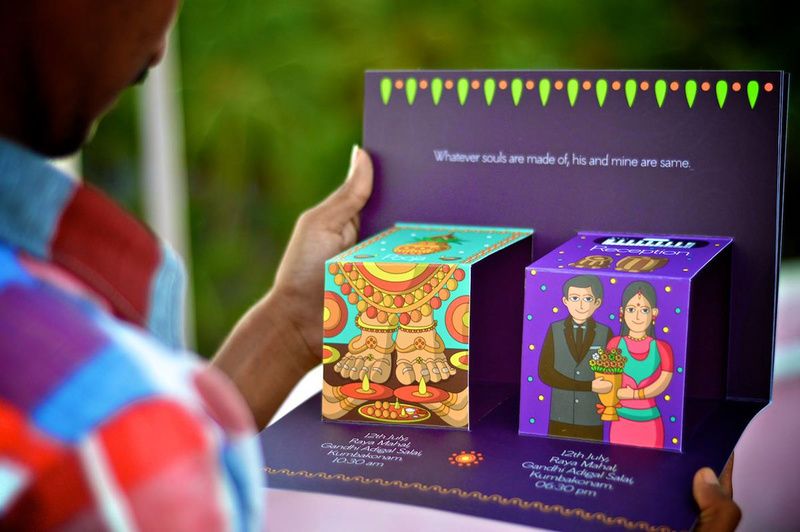 Image via Atma Studios★ 5
A deep quote which is perfect for soulmates.
'Ever thine, ever mine, ever ours'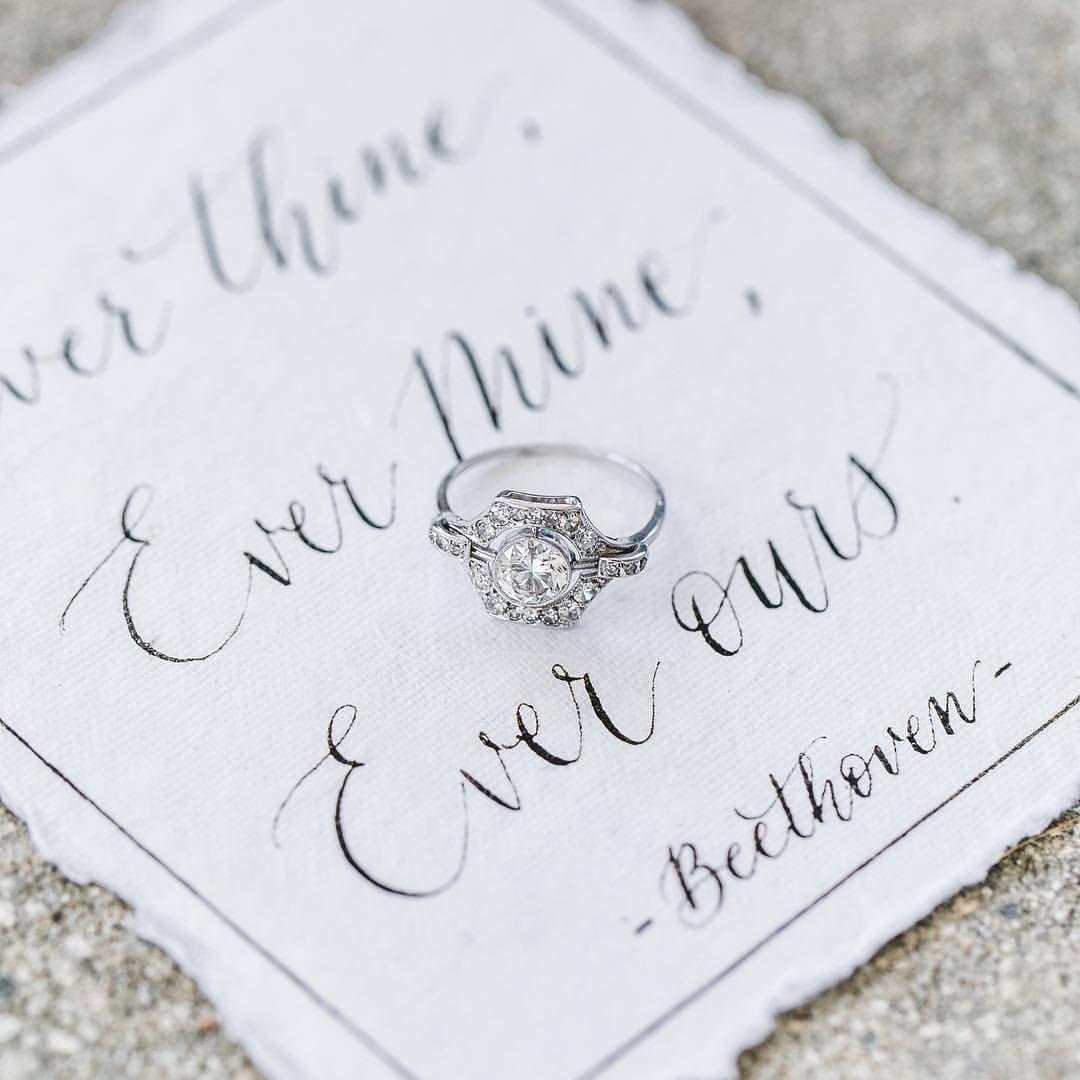 Image via Pinterest
SATC vibes anyone? Love this quote!
'We decided on forever'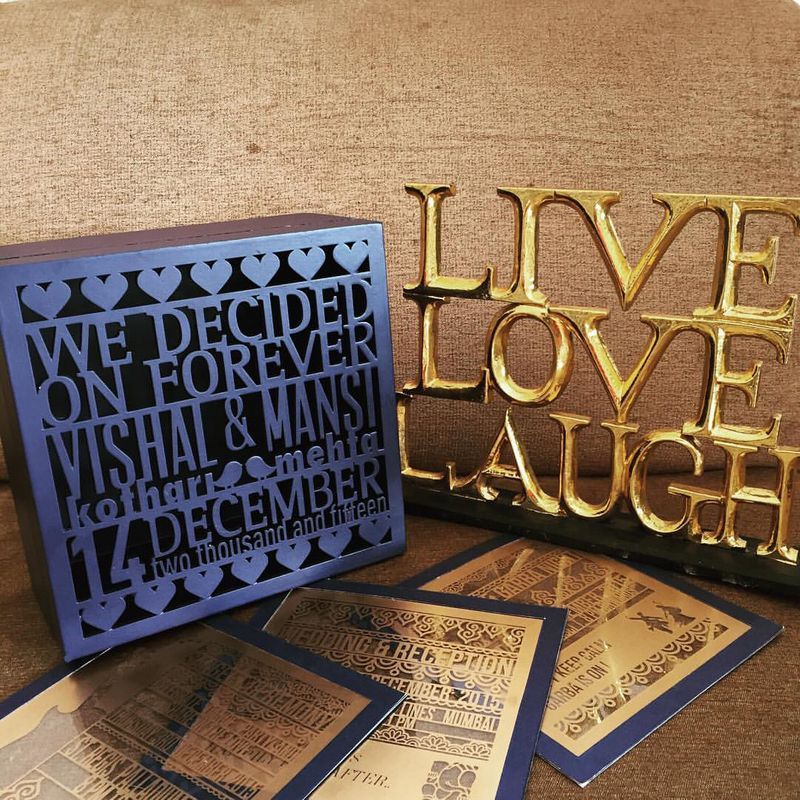 Image via Studio Works Co.★ 5 .
This one has been on backdrops and a lot of other wedding paraphernalia and it makes so much sense.
'Dinner, Drinks, Dancing'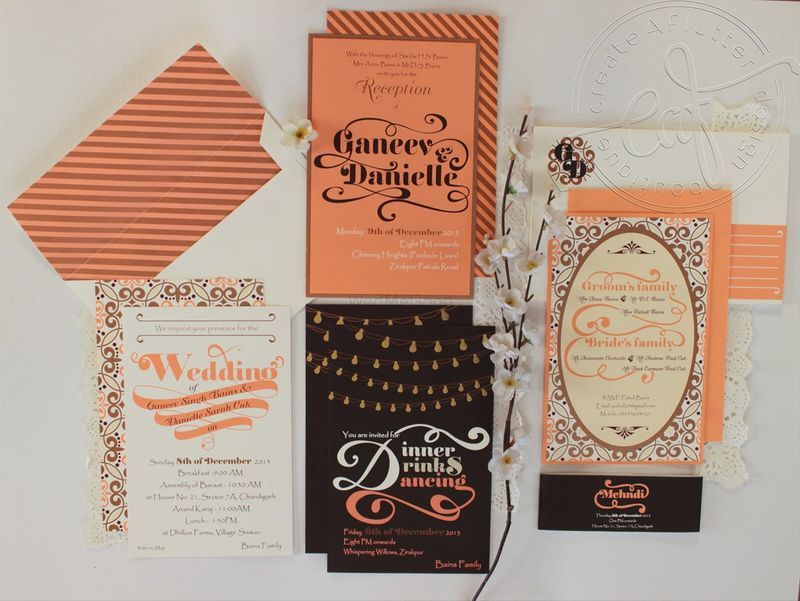 Image via CreateAFlutter★ 4.9
Yep, just keeping it simple but cool!
'Mint to Be'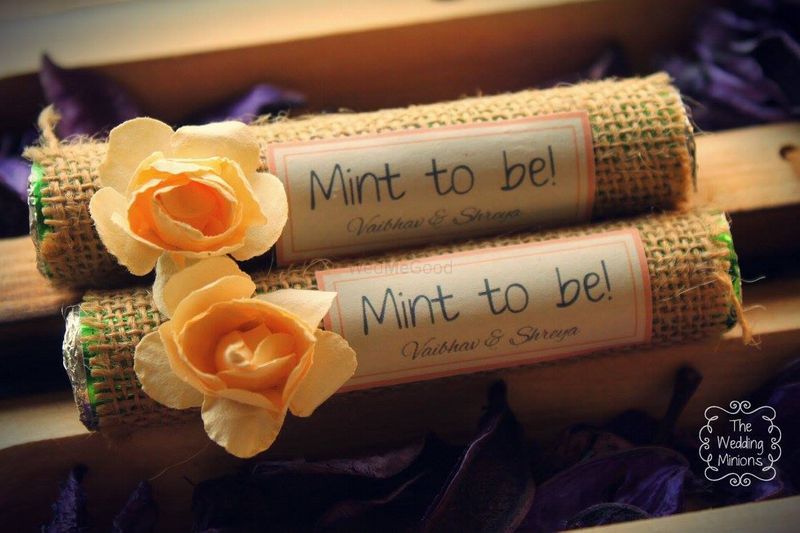 Image via The Wedding Minions★ 5
Awwww.. that's what all your guests are gonna say when they see this!
'The roots of a family tree begin with the love of two hearts'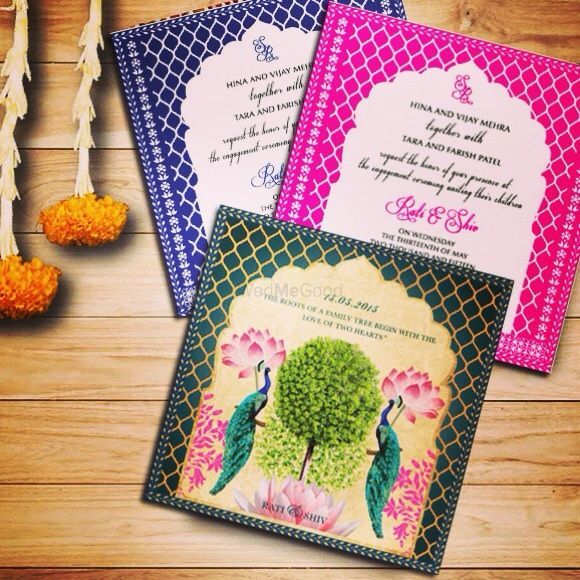 Image via Mystikos Creations★ 4.5
This one is beautiful and simple, showing the bringing together of two families together.
'Let Love Grow'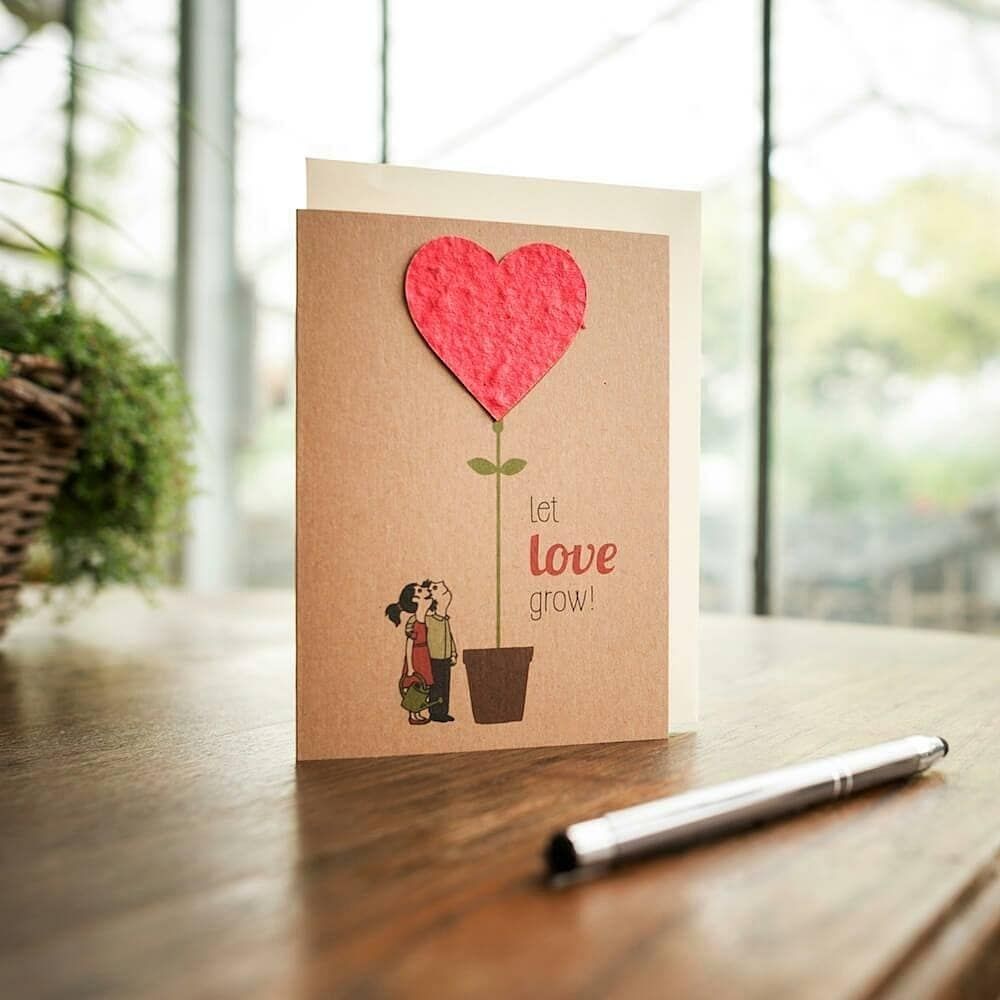 Image via Plantcil
If you're giving along some seed paper or bombs or a favour like that, then this one is so cute!
'The start of our life together'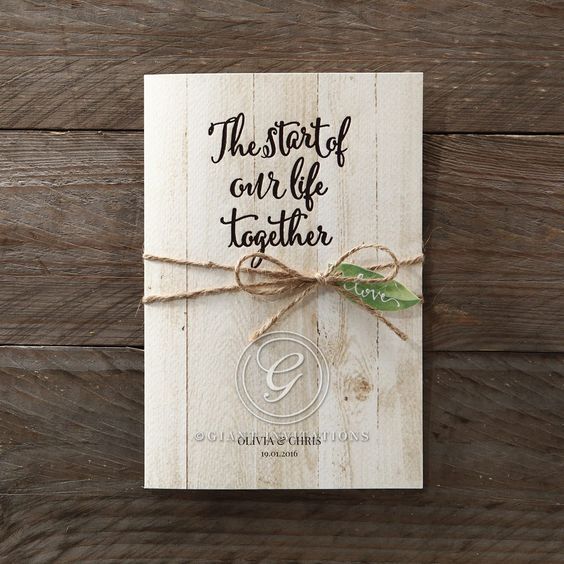 Image via Giant Invitations
Makes so much sense, doesn't it?
'All you need is love. Love is all you need.'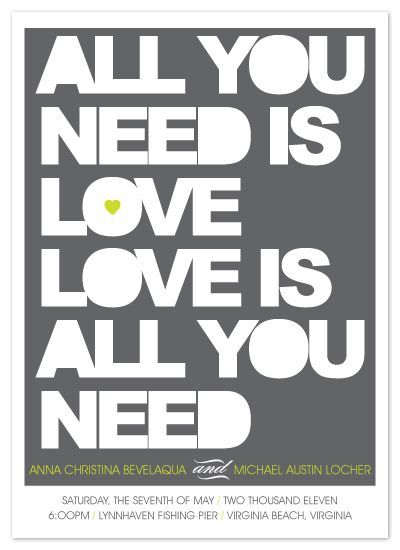 Image via Minted
This iconic song brought to life in your wedding card.
Or this cool take on the same song!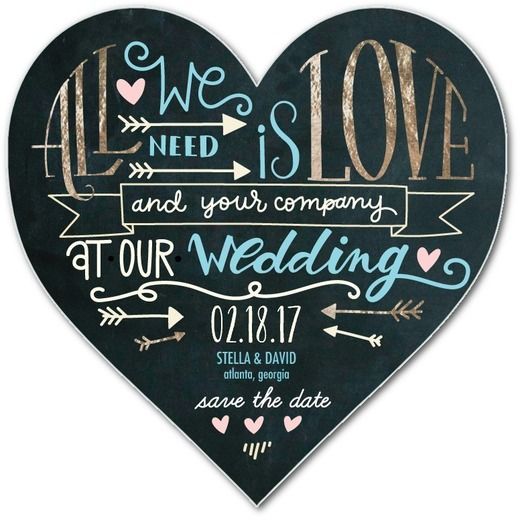 Image via Pinterest
Same song, different take, but still so sweet!
'And so the adventure begins'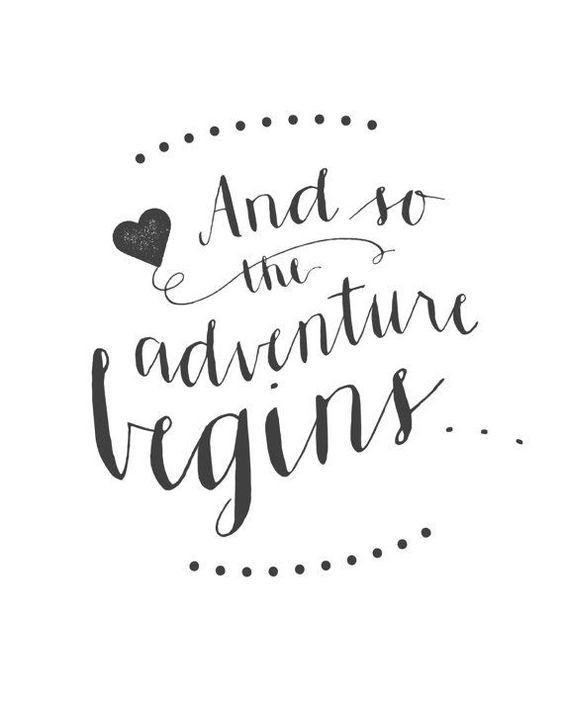 Image via Pinterest
Yep, this one is nice especially if its a destination wedding!
'Once in a while, love gives us a fairytale.'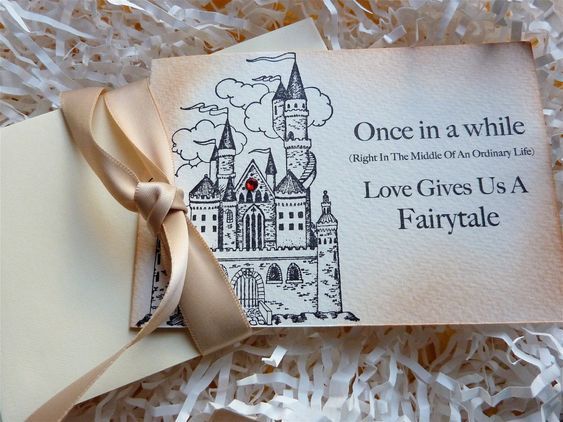 Image via Pinterest
This one is perfect for a fairytale themed invite!
This one that's adorable!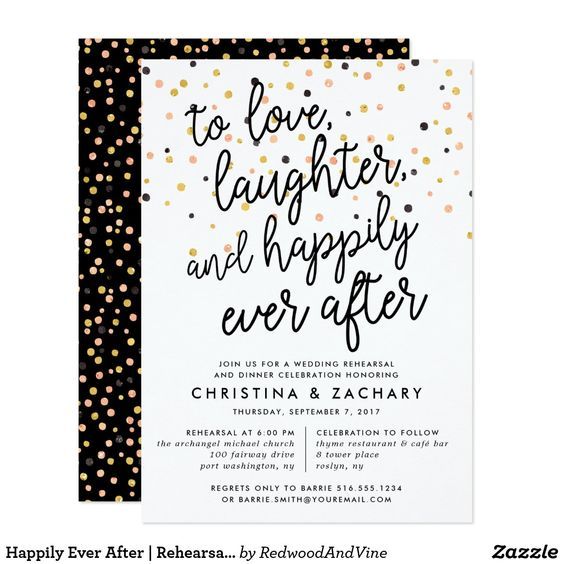 Image via Zazzle
Happily ever after- sigh! Nice and sweet!
This long but cute one!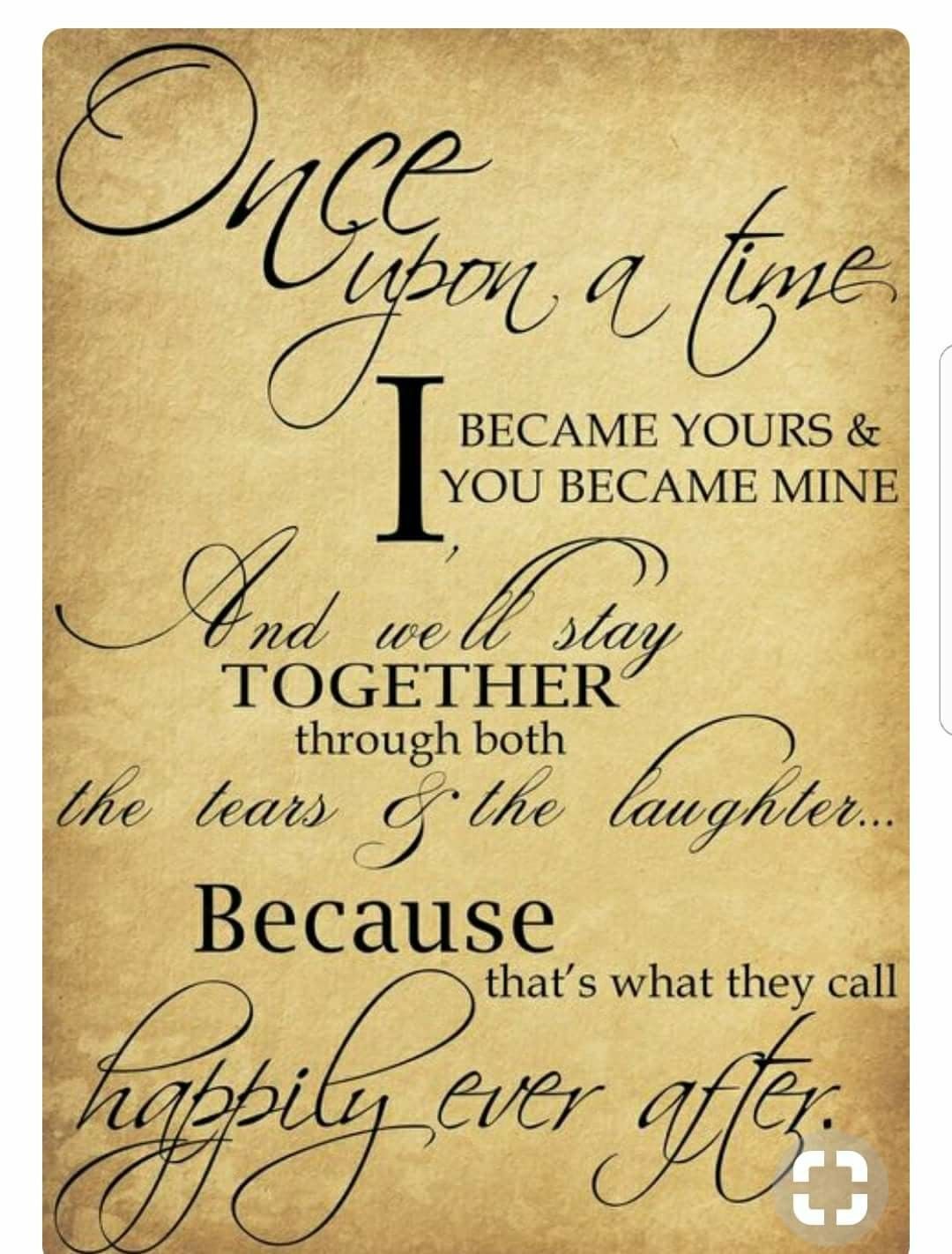 Image via Pinterest
A fairytale romance deserves something sweet like this.
'Truly, Madly, Deeply'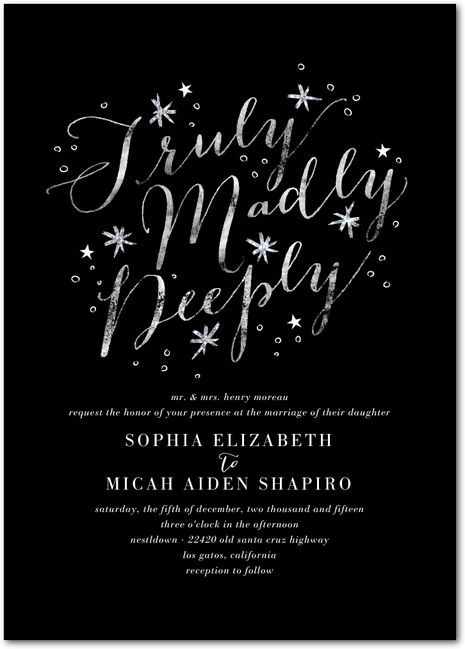 Image via Pinterest
An iconic song which has some simple but deep lyrics, and isn't that what you're promising each other?
'Wedding is Coming'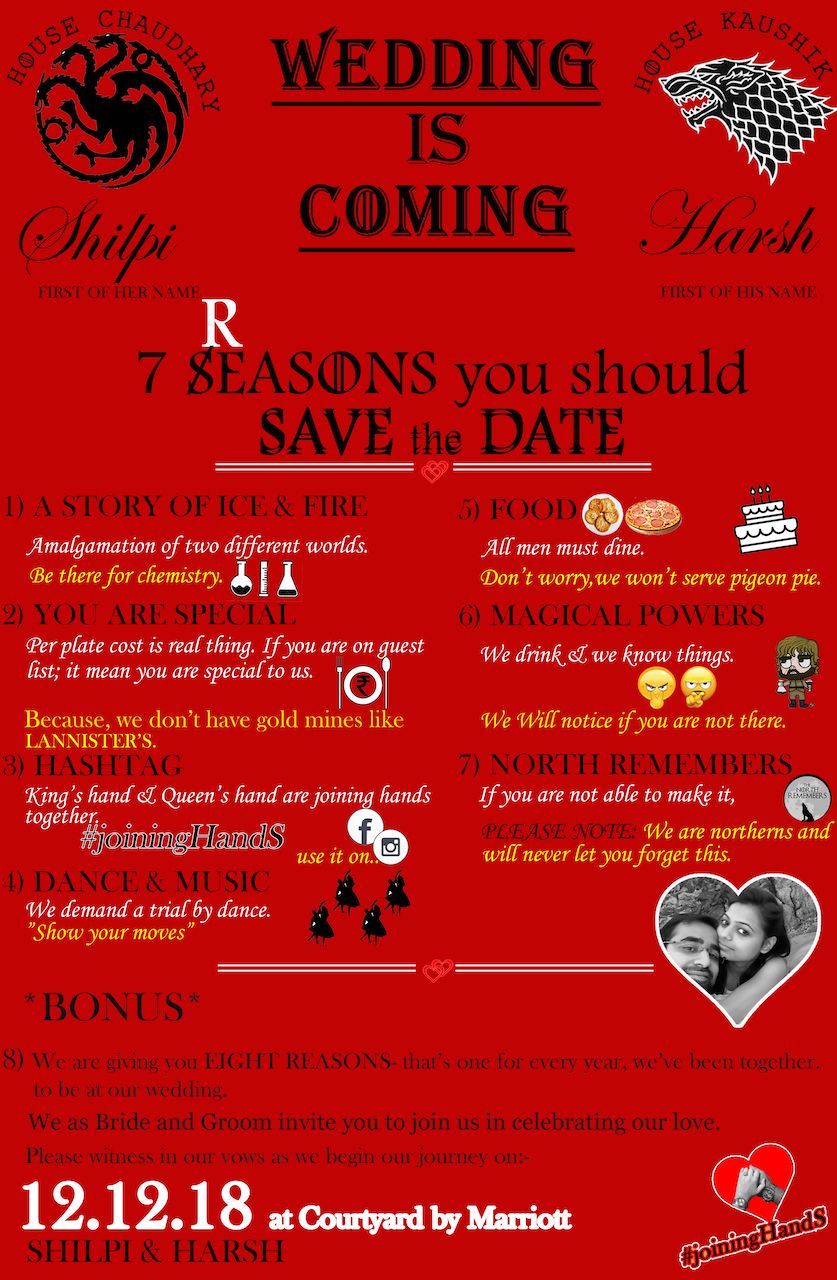 Image via #joiningHandS
We saw this one sent by a recent couple, who are big fans of GoT!
'The best thing to hold on to in life is each other'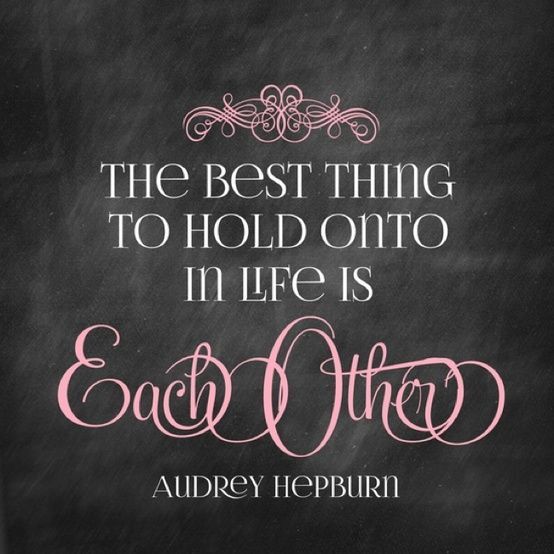 Image via Pinterest
Nice, simple and utterly romantic!
'Love anchors the soul'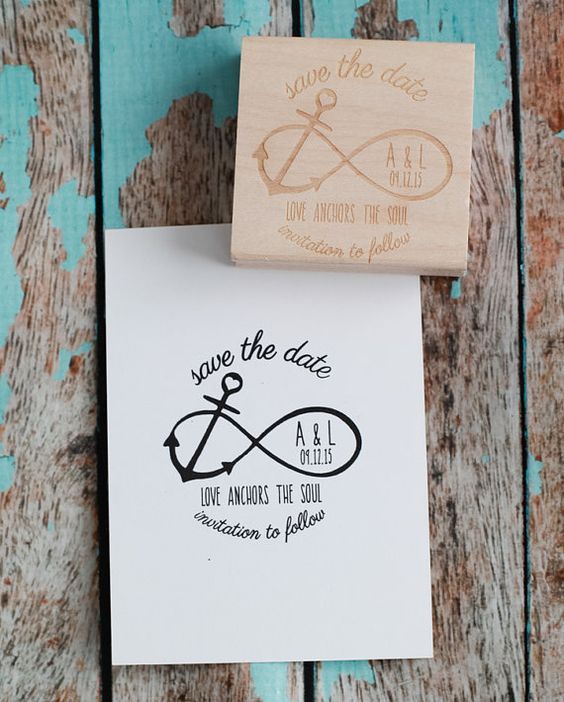 Image via Etsy
If you have a beach themed wedding, it's very cute!
This boy meets girl story!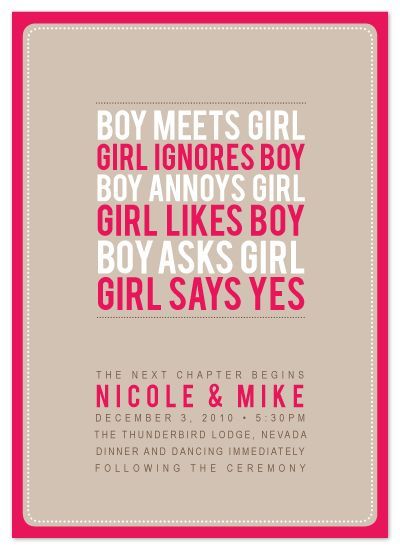 A simple love story told simply! Works for arranged marriages as well!
Image via Minted
ALSO READ: 35+ Wedding Favors To Distribute With Your Wedding Cards!
Mistakes Couples Make While Getting Their Invitations Designed!