An Authentic Kashmiri Wedding With The Bride In Pink
BY Aakanksha | 16 Mar, 2021 | 7925 views | 3 min read
It's very rare that we see an authentic Kashmiri bride! However, real bride Swati was one stunning vision. From a beautiful bandhani saree that she wore for her engagement to the blush pink lehenga she donned for her wedding, Swati made for an ethereal bride. She also gave us a sneak peak into the unique cultures and functions of a Kashmiri wedding! So, scroll down and see for yourself, the beauty and splendour of this cross culture wedding with a bride proudly honoring her heritage. 
Meet Swati & Abhishek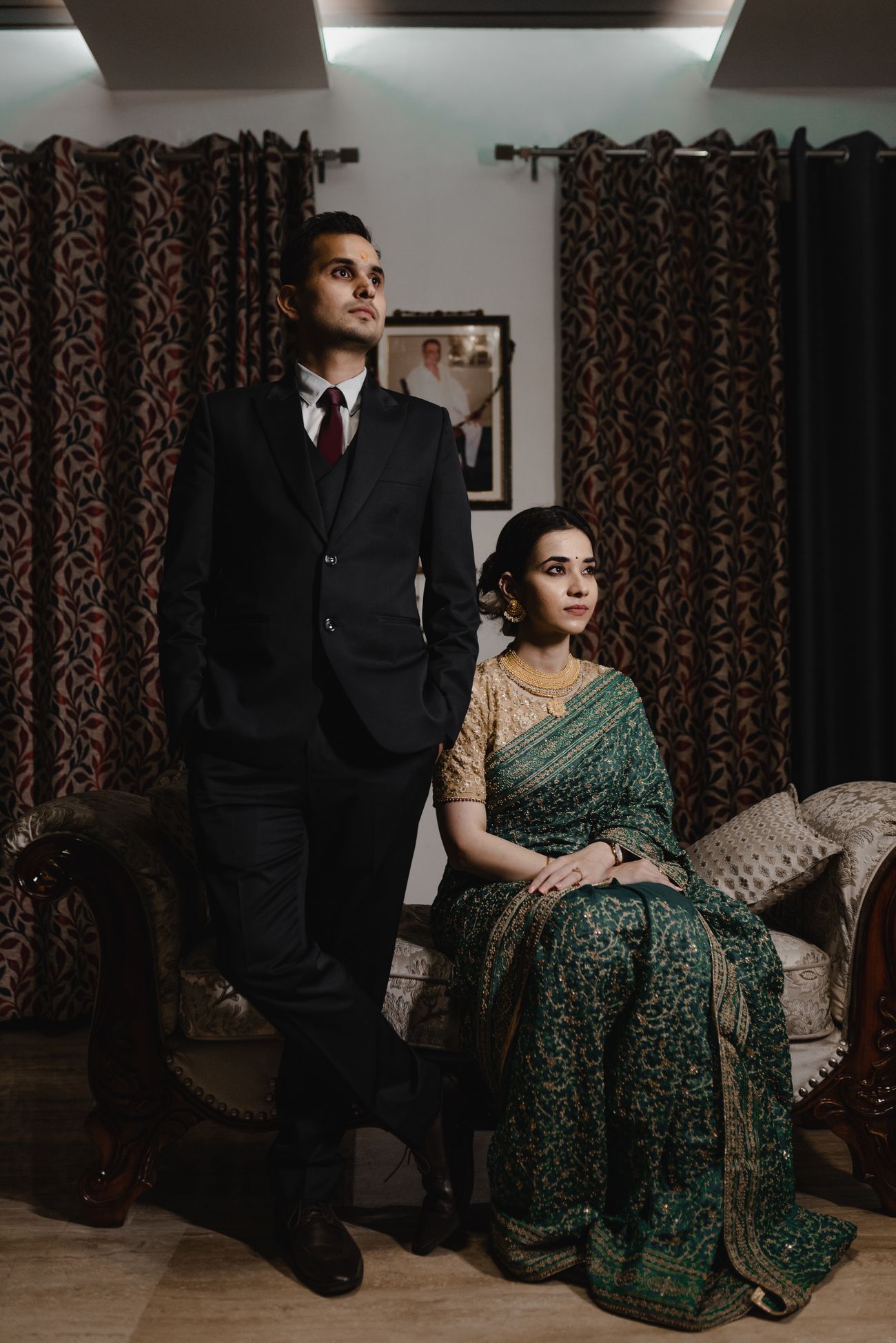 Me and Abhishek met in college where I was auditioning for the Dramatics Society he was heading. Though we didn't like each other much in college and lost touch for over 3 years, we reconnected in Gurgaon when, out of nowhere, he messaged me to meet up. Surprisingly, I said yes and decided to meet him at a dog cafe. Both of us were avid trekkers and with this point in mind, he organised a fake trekking trip and asked me to join him and his friends. When I reached the bus stop, I realised it was just him and random college groups - I still went on the trek with him, reached the peak where he asked if he wanted to give 'US' a shot. That's how it all started. We haven't looked back ever since, travel has connected us and since, then we have climbed Mt. Fuji together, went on a road trip in Iceland, experienced -30 degrees in Leh in December and almost died while sliding on snow. With COVID, our travel plans have been hampered but we are still chasing the most unexplored parts of India and continuing our thirst for amazing experiences.
The Engagement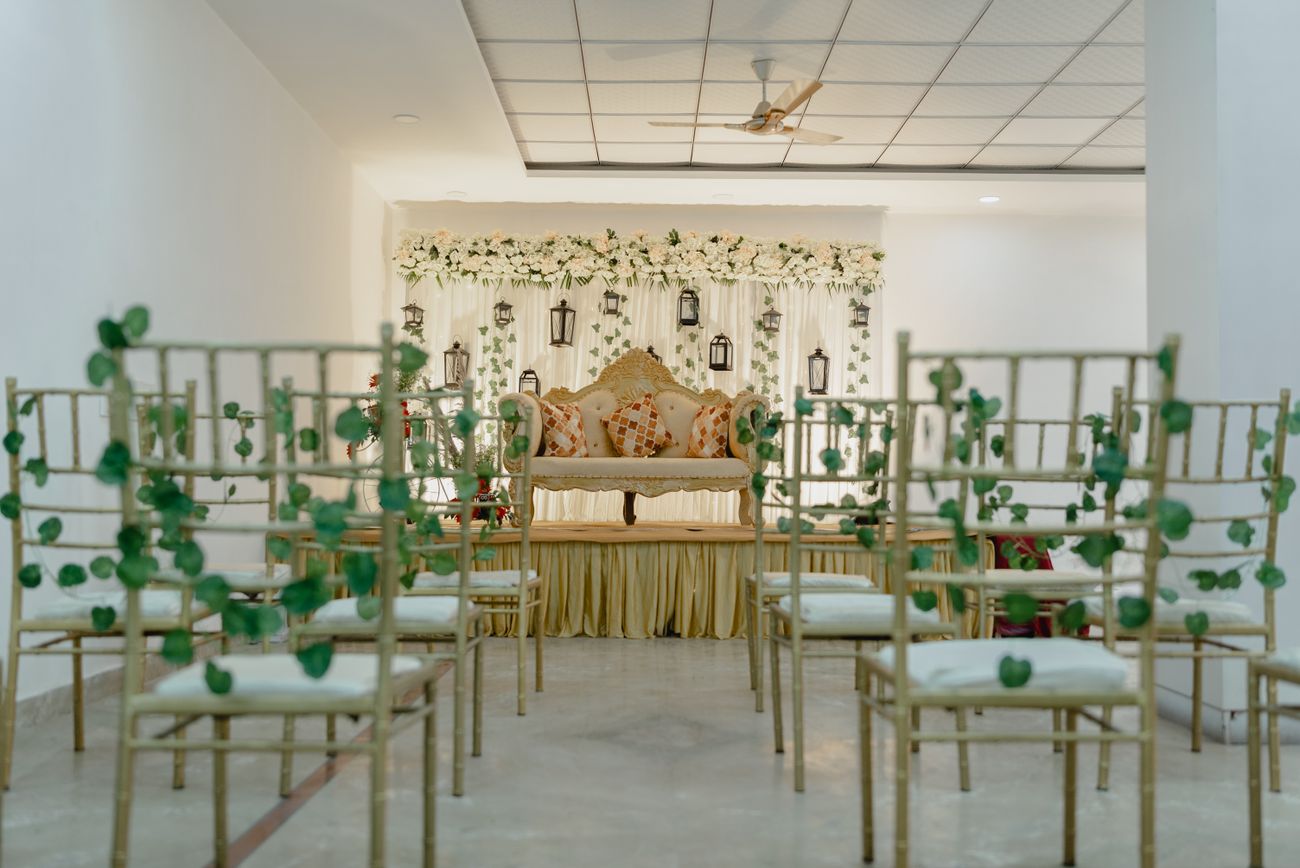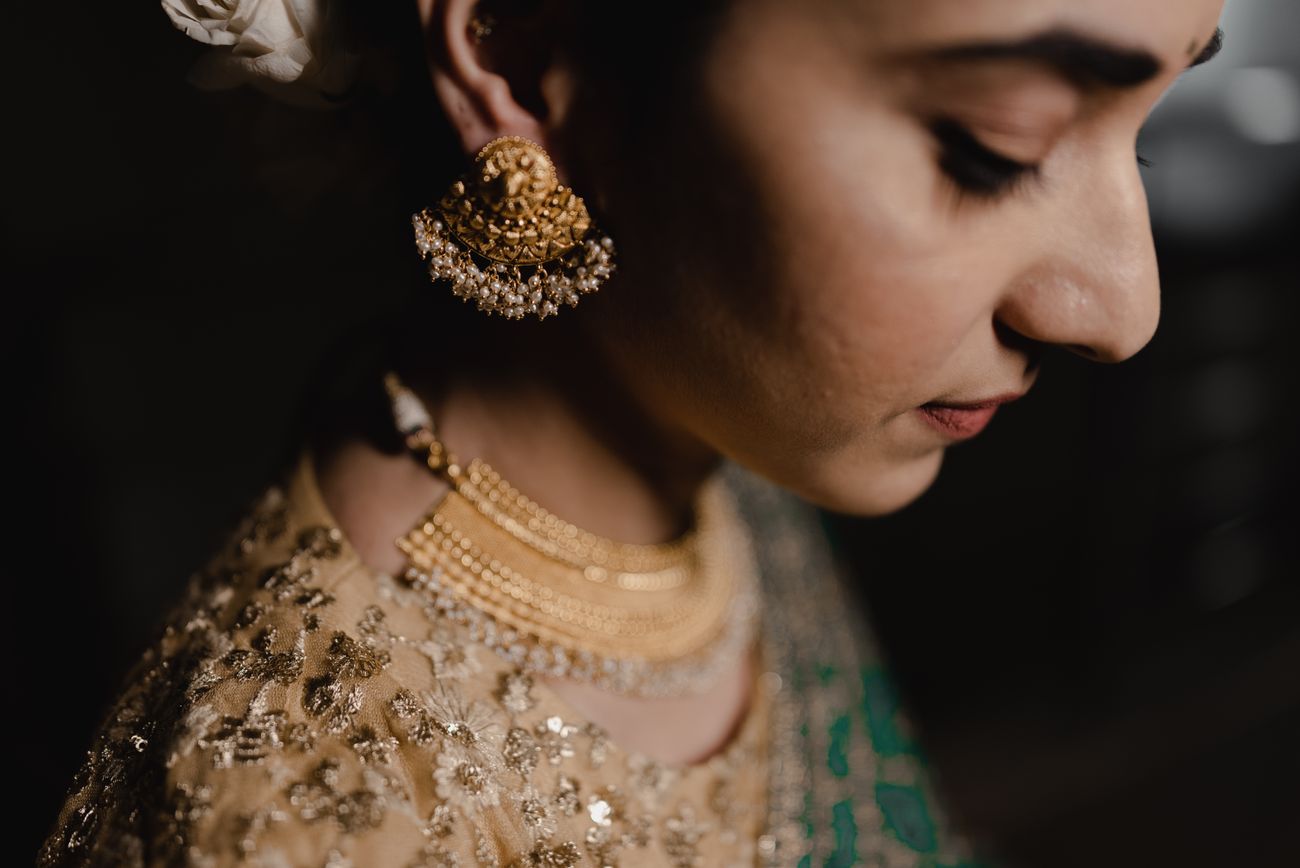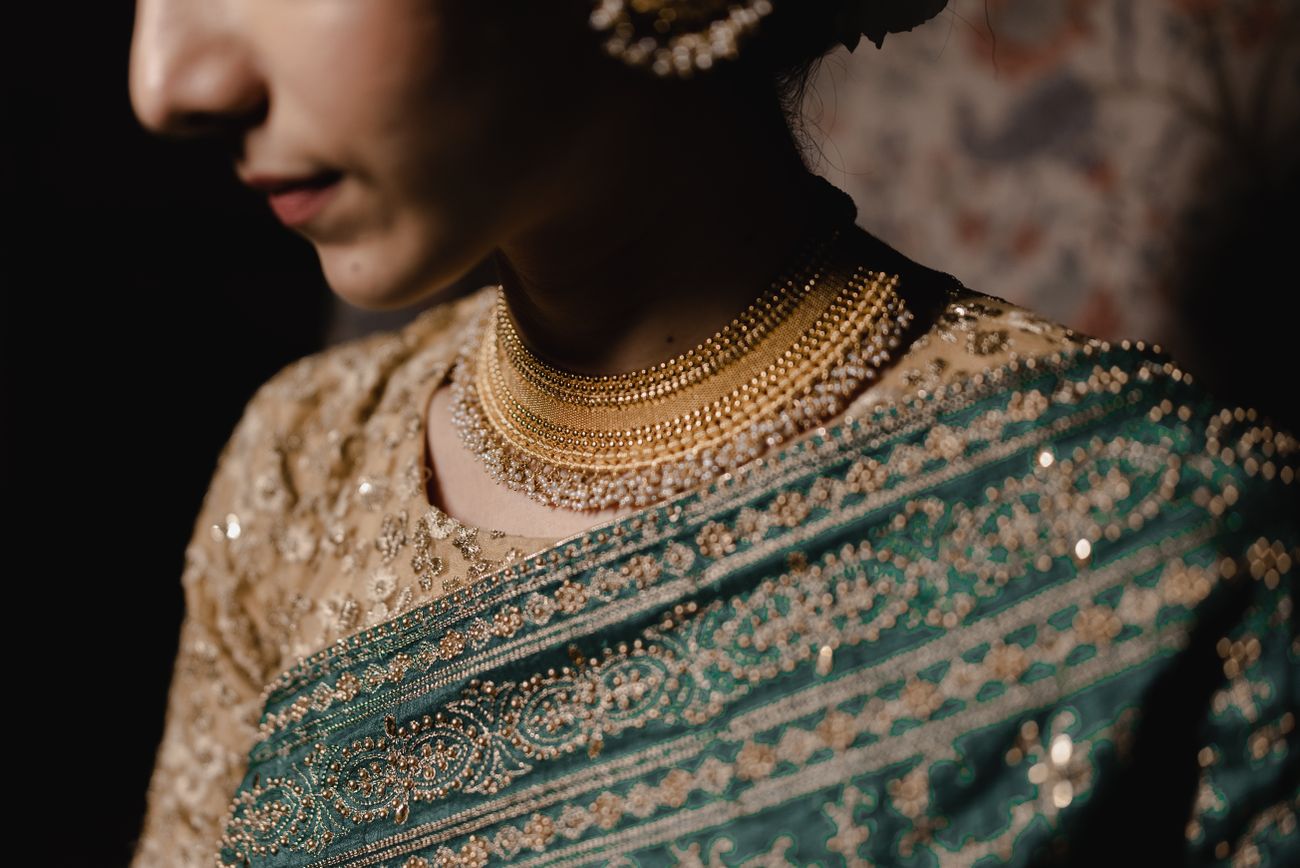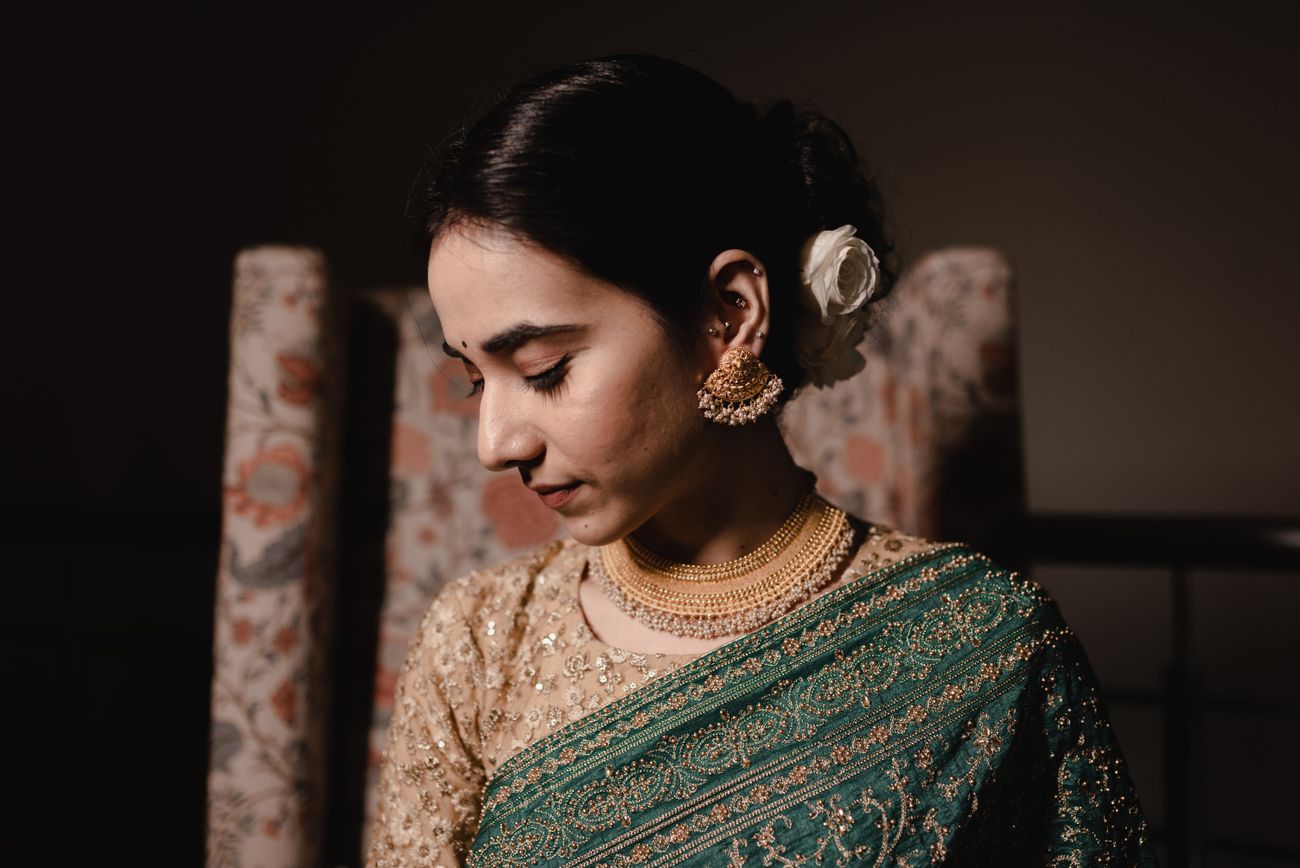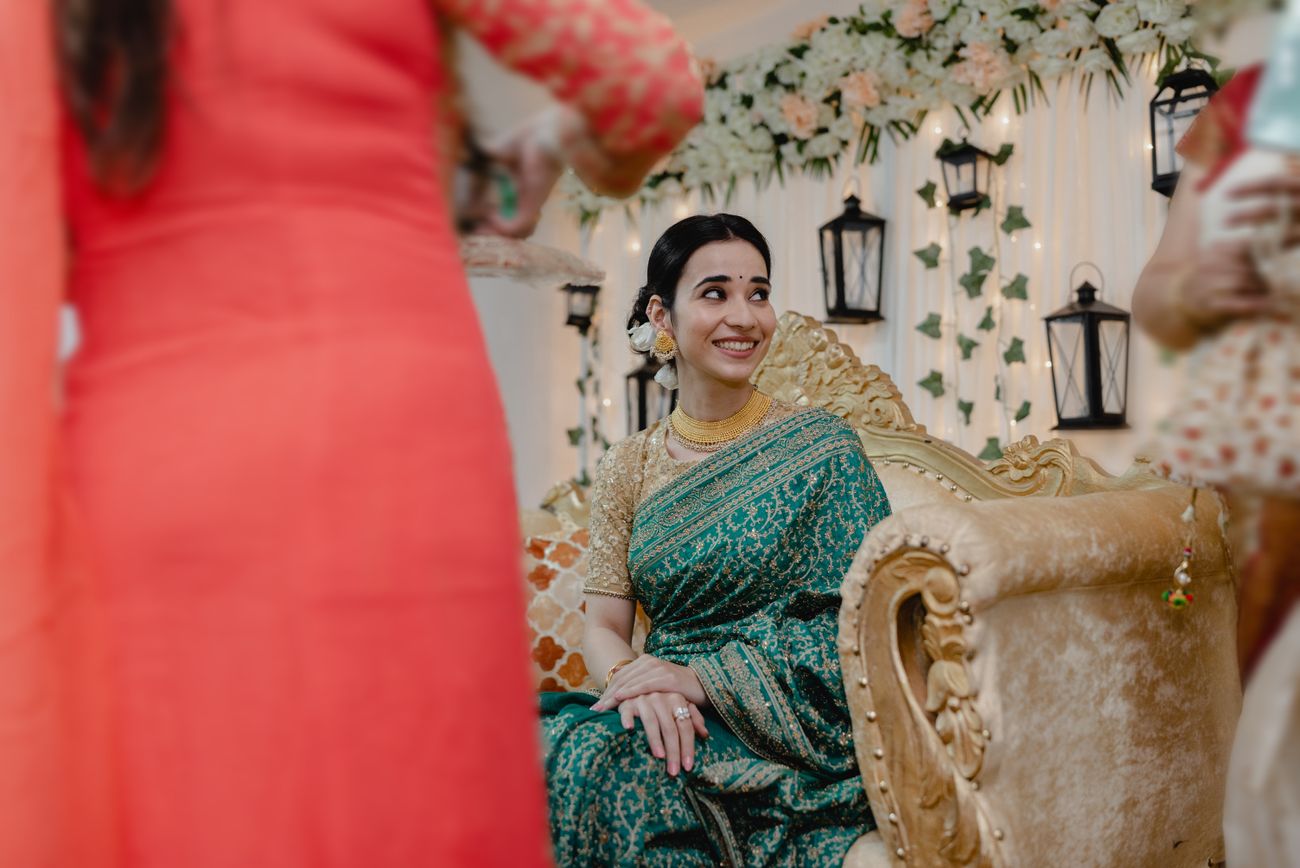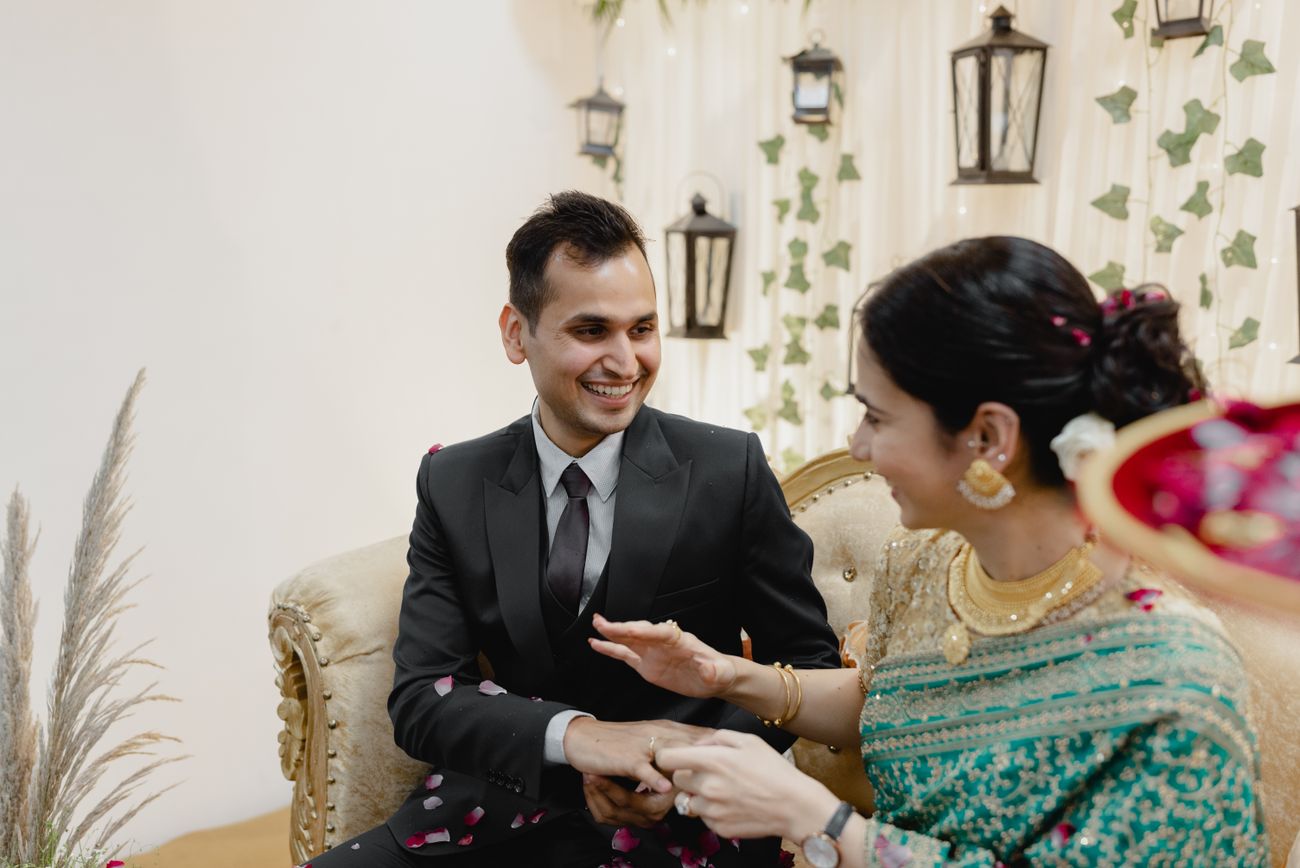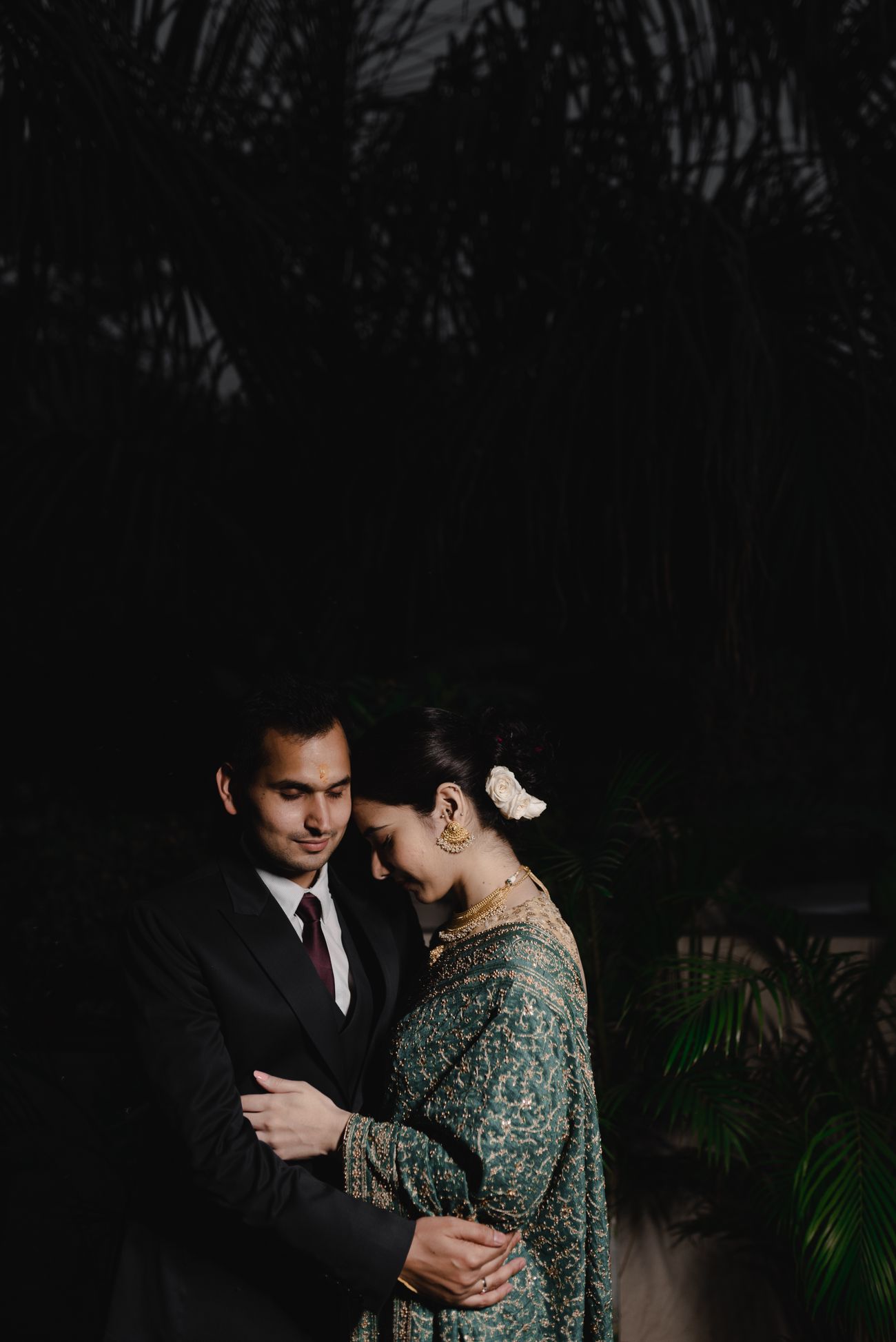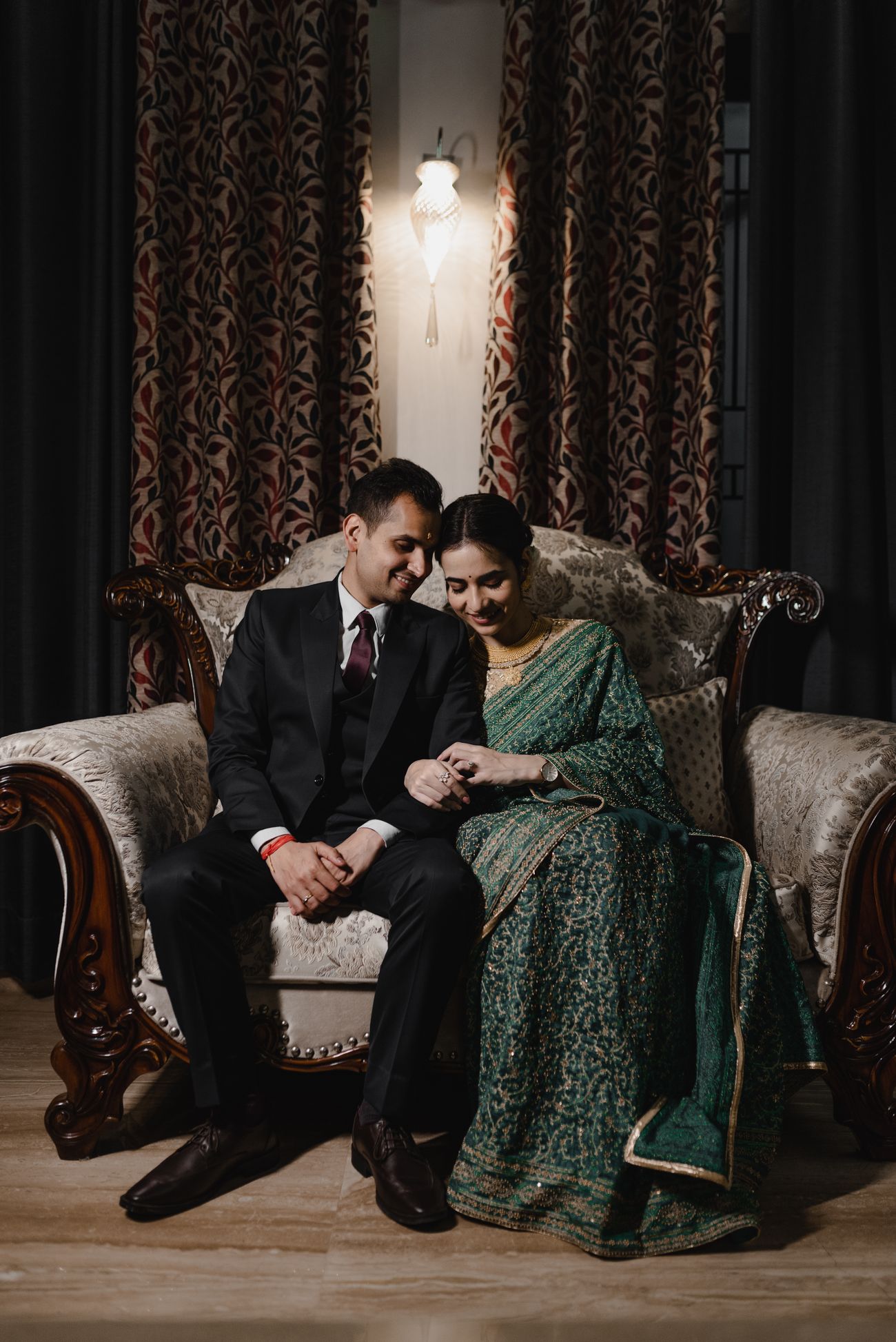 The Devgon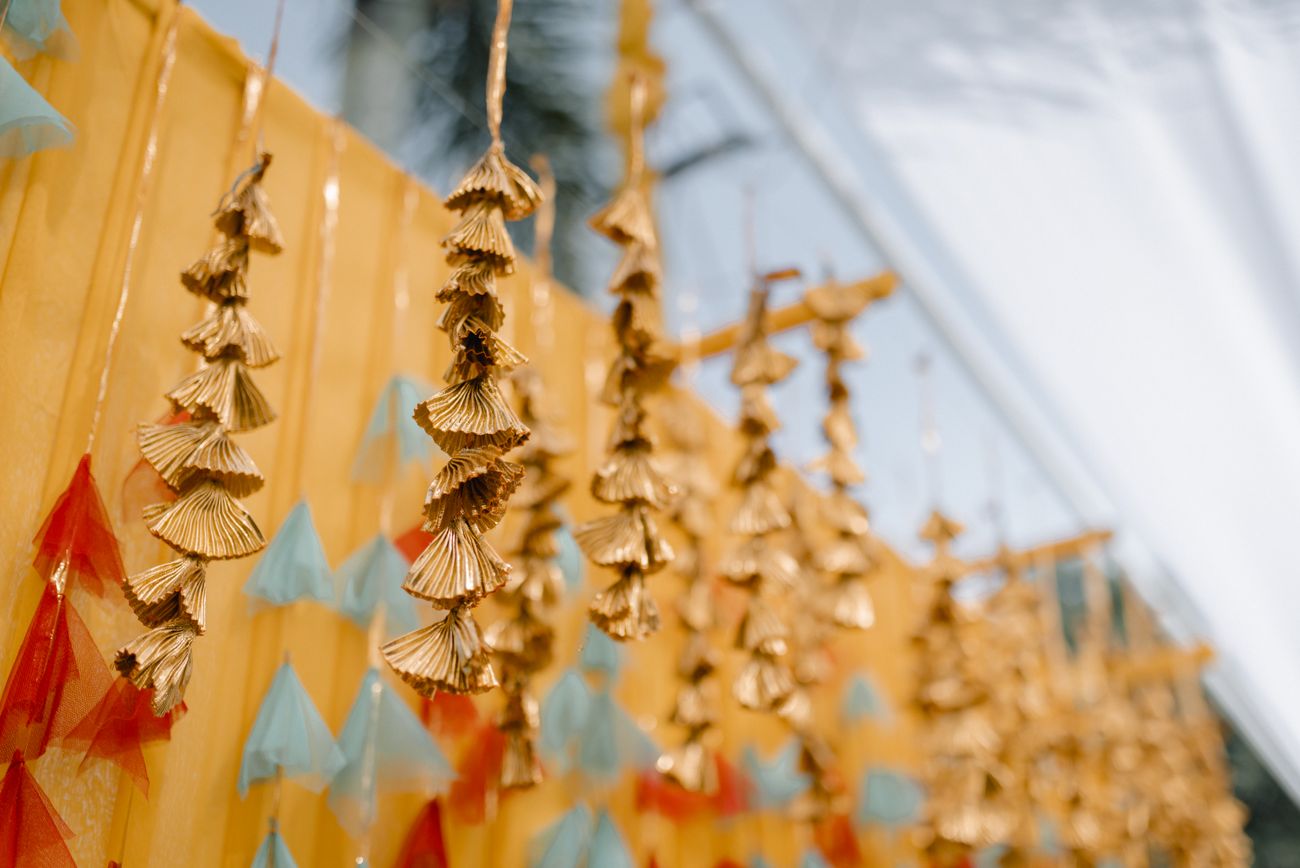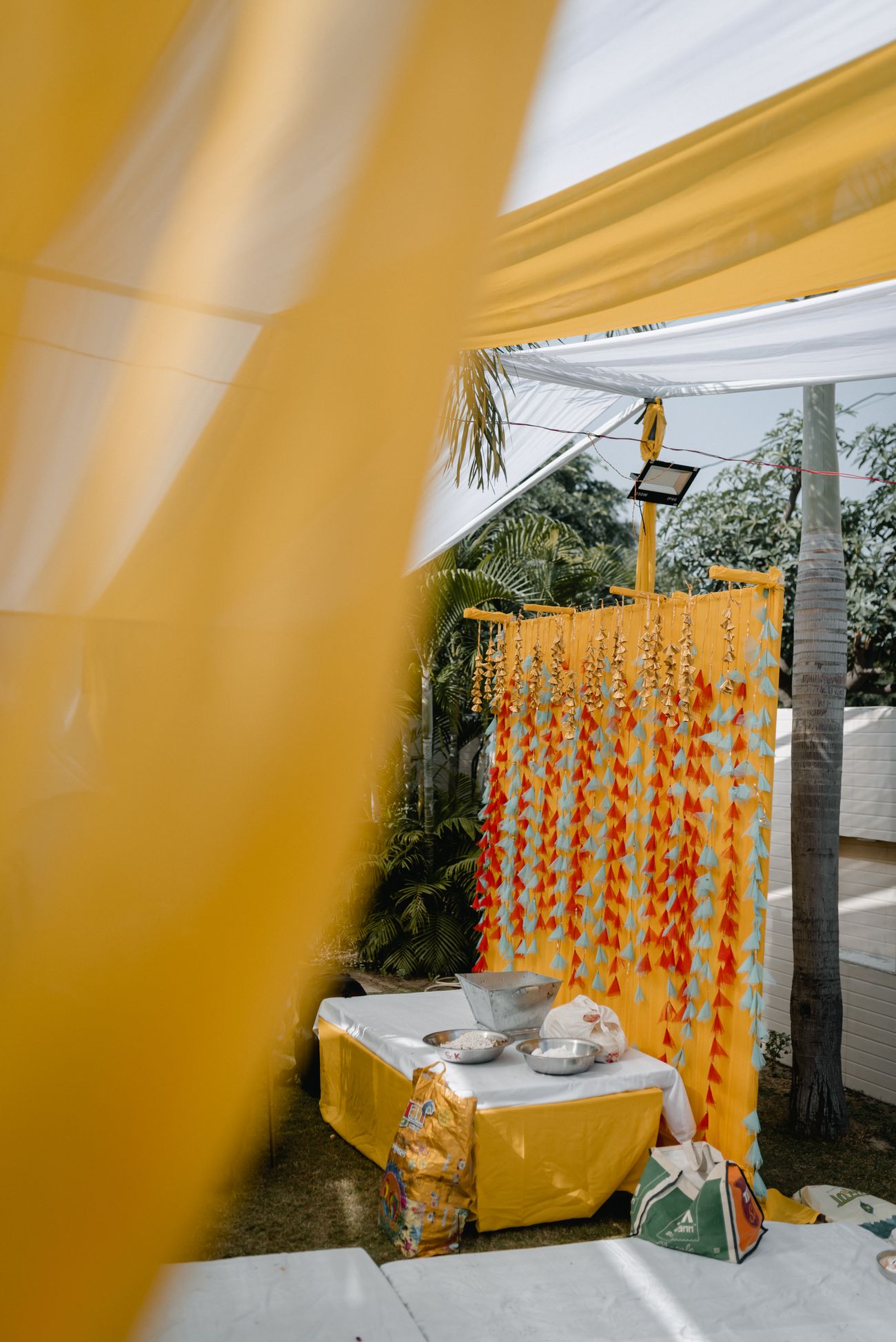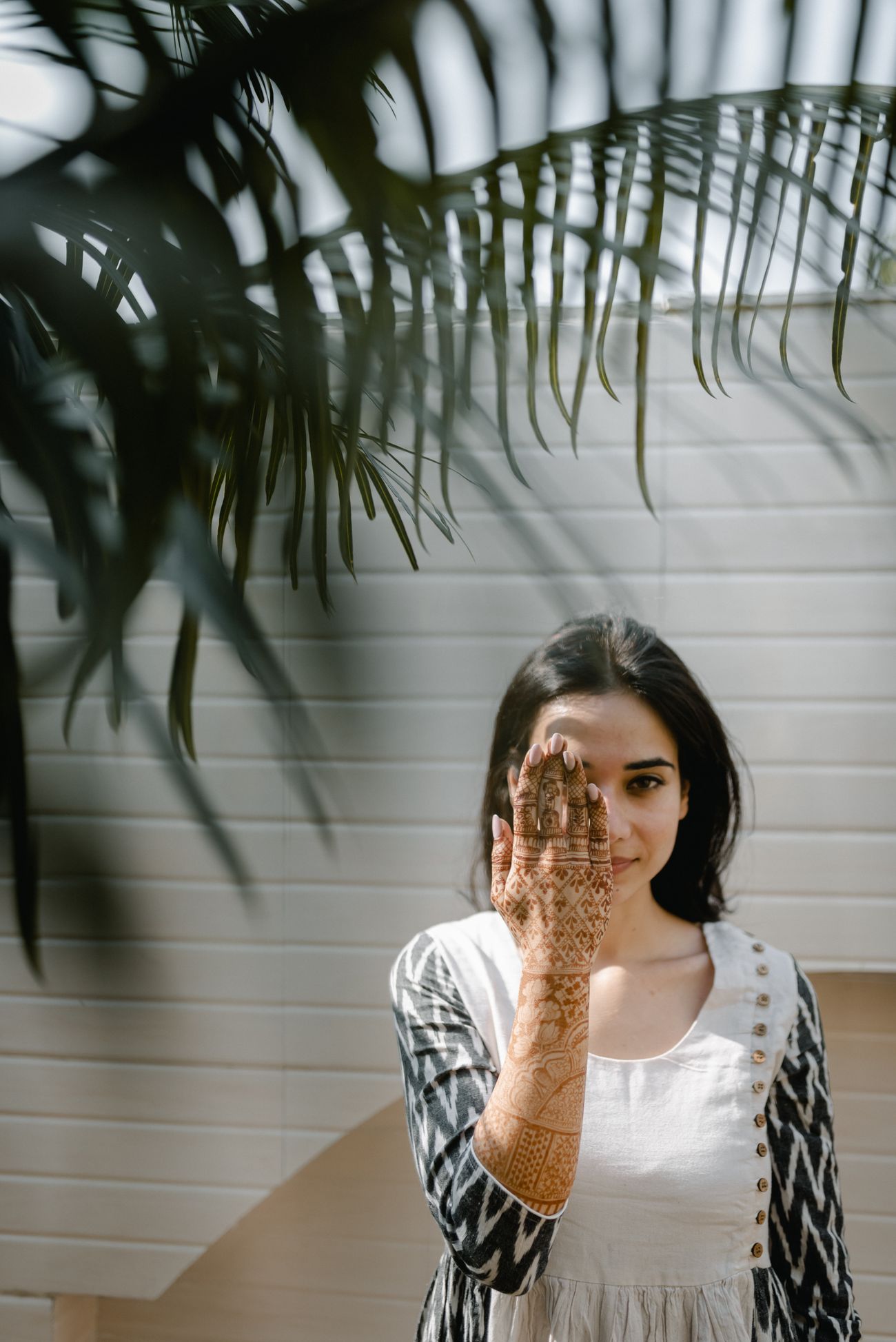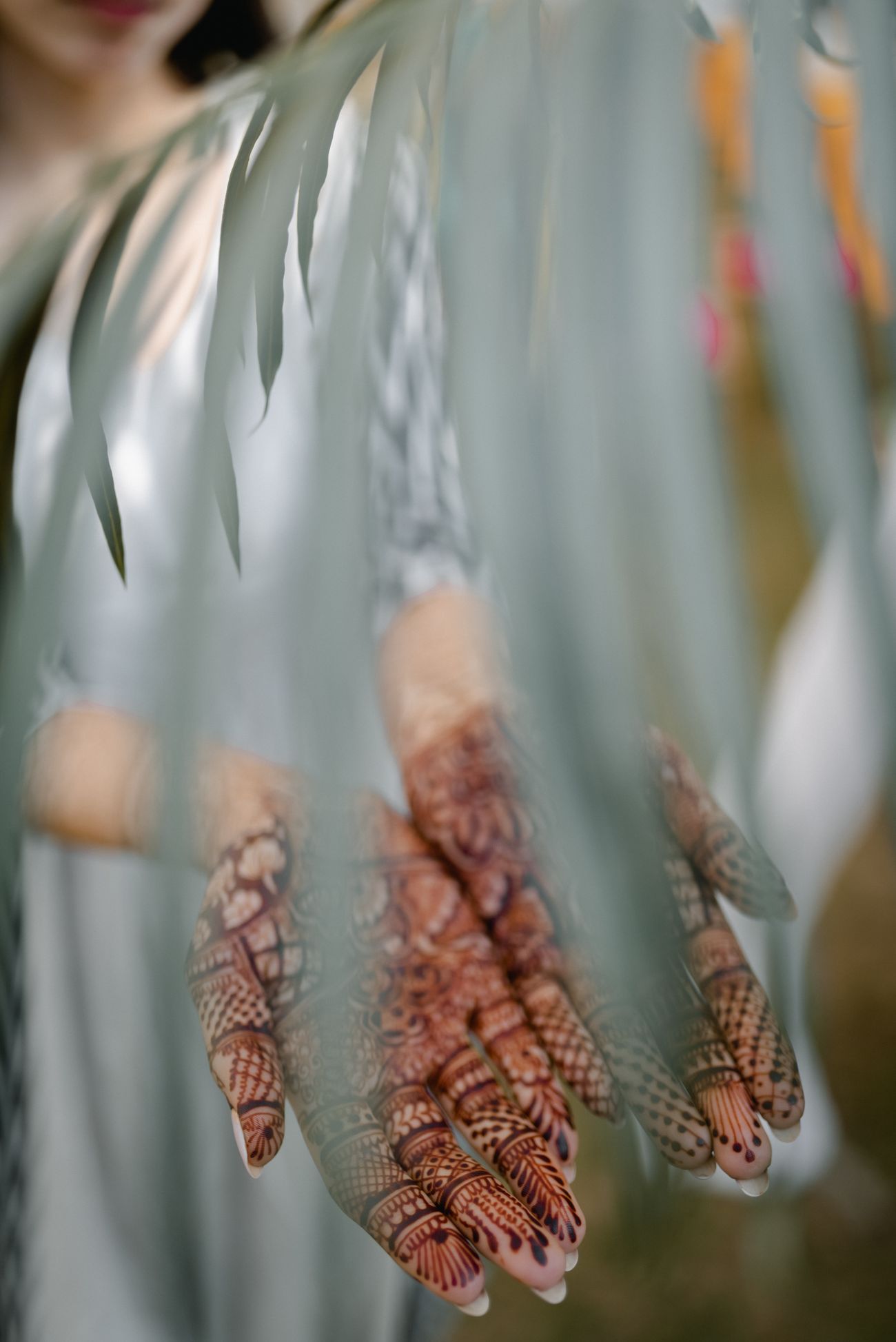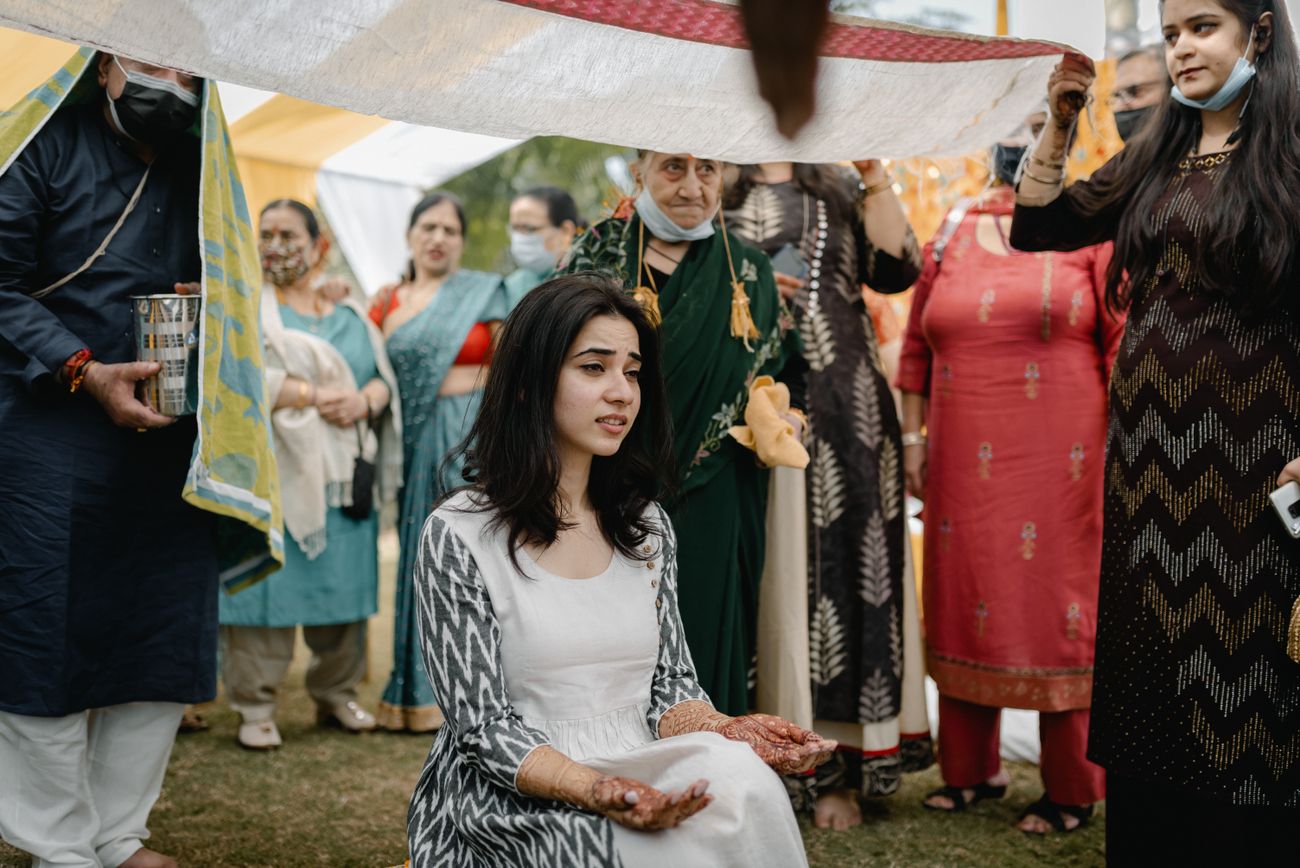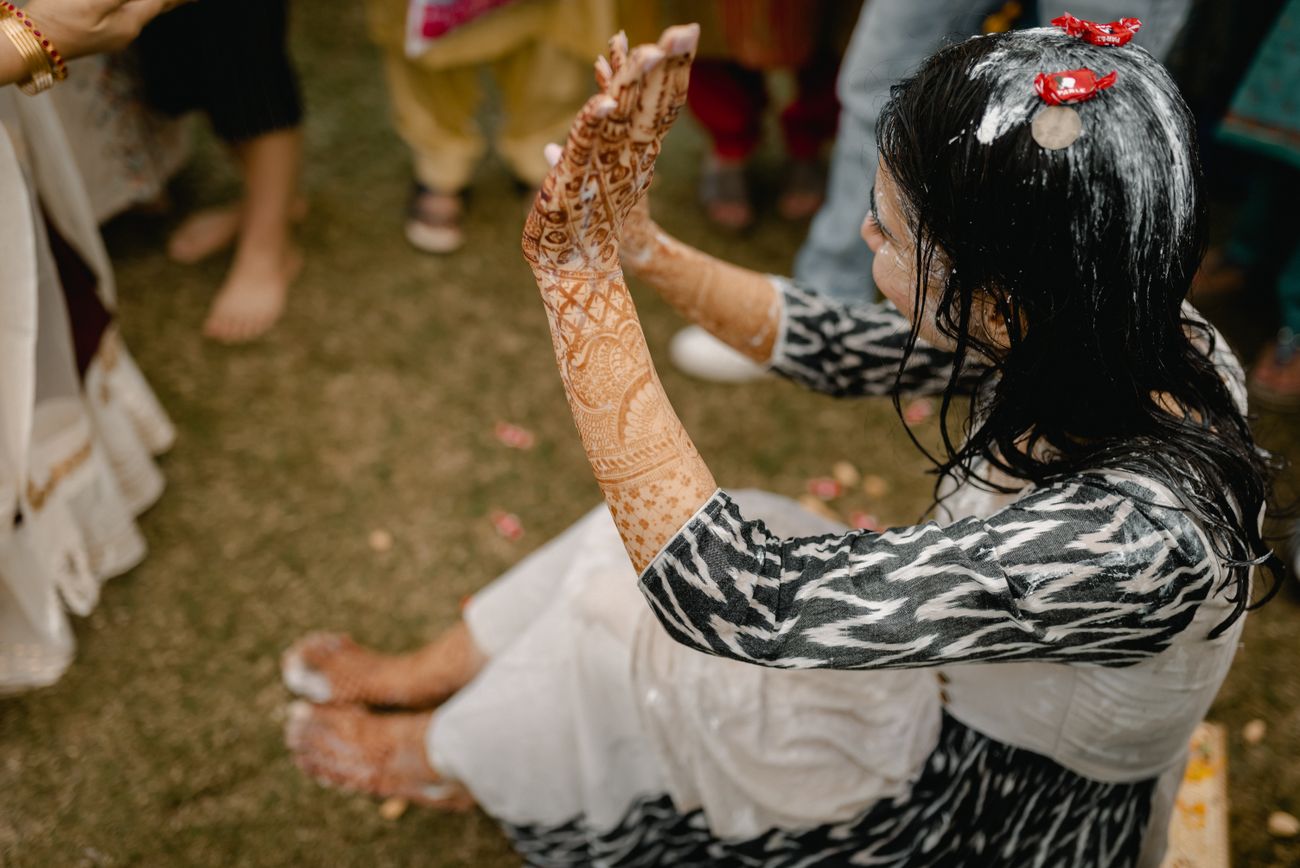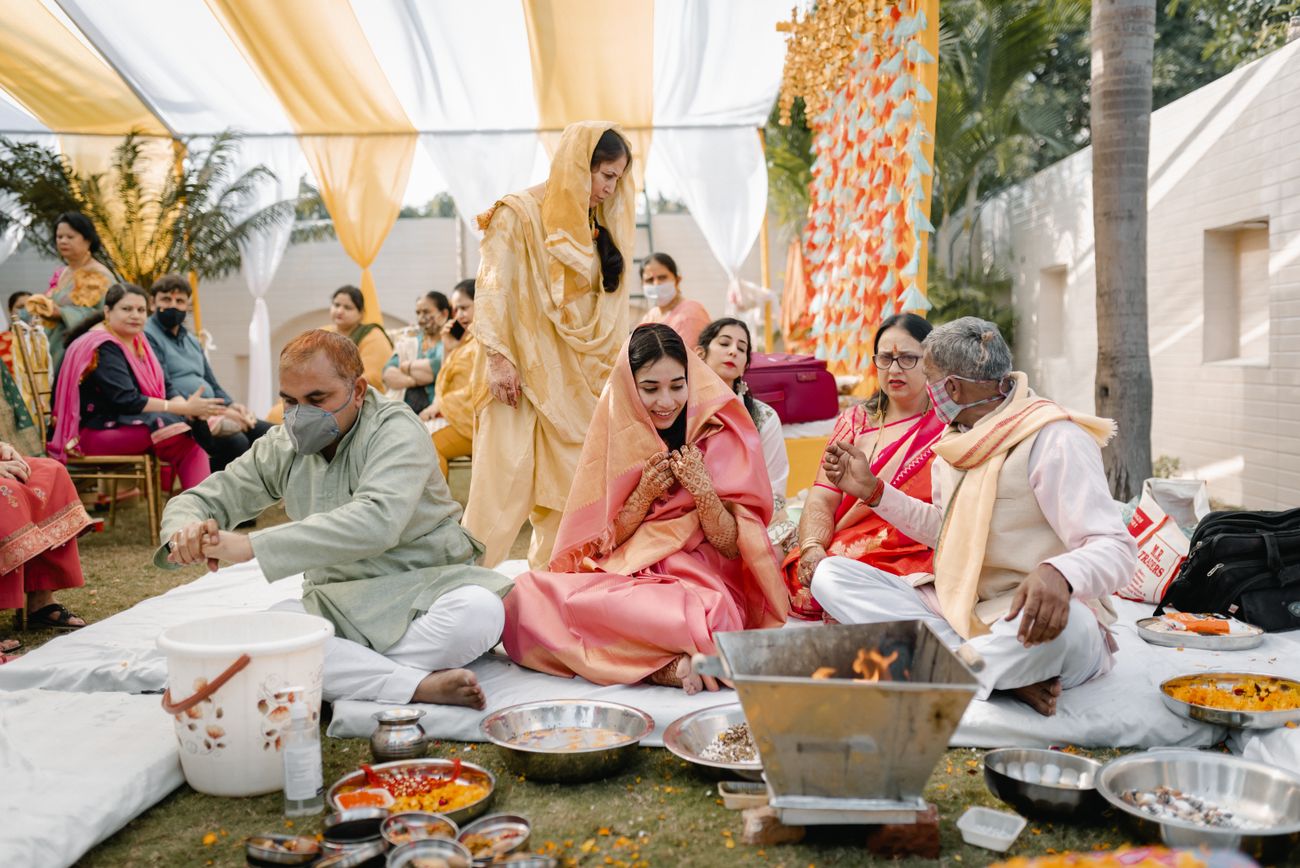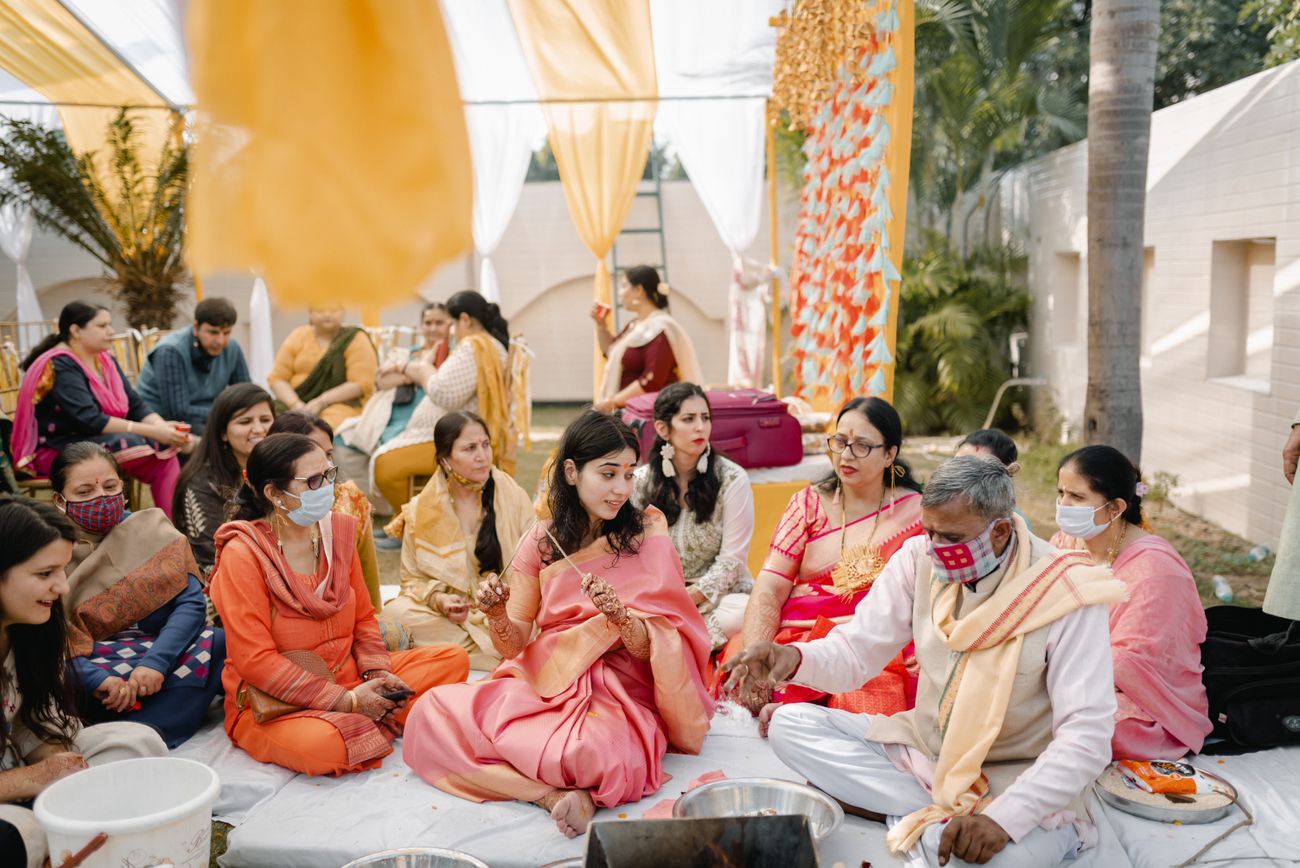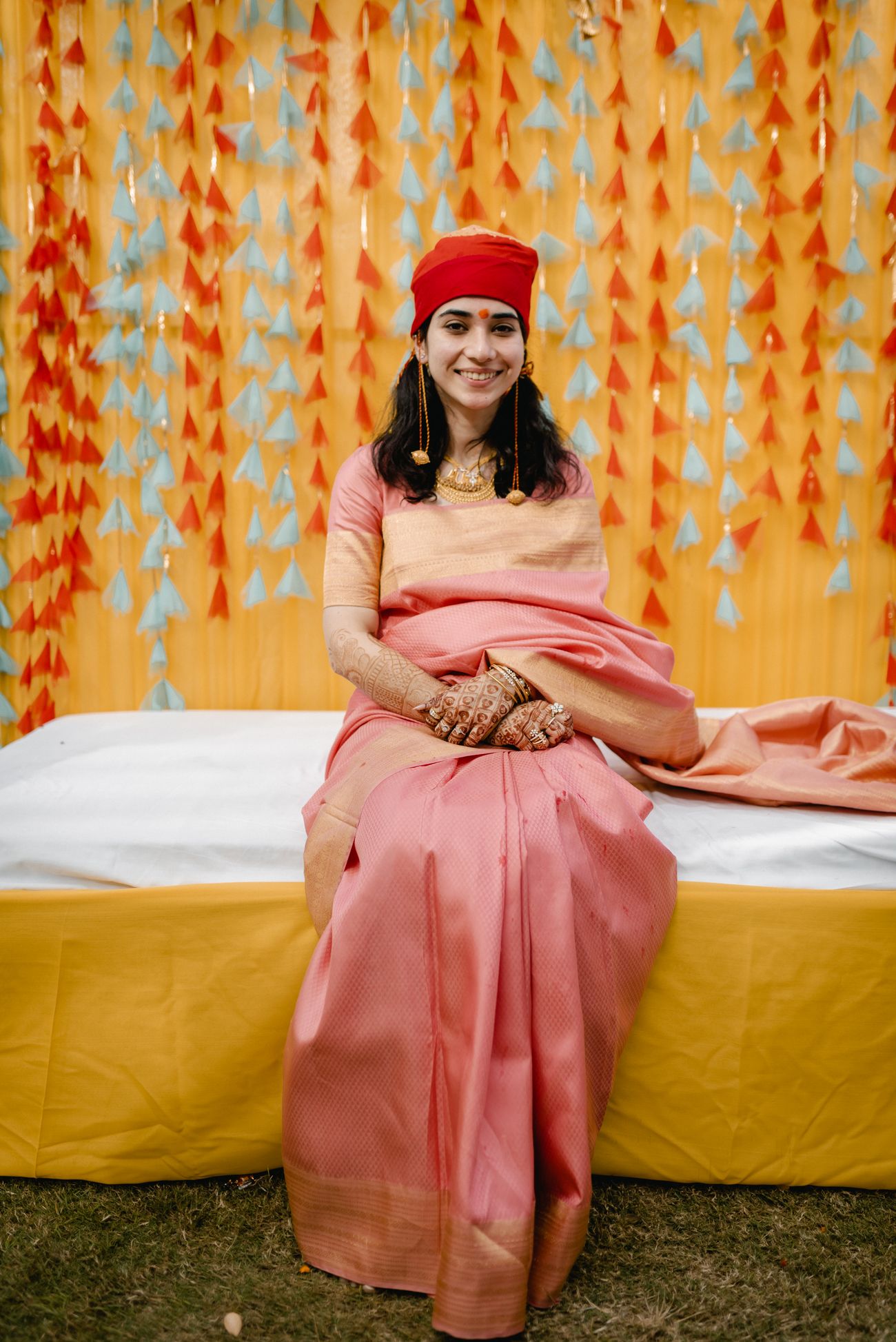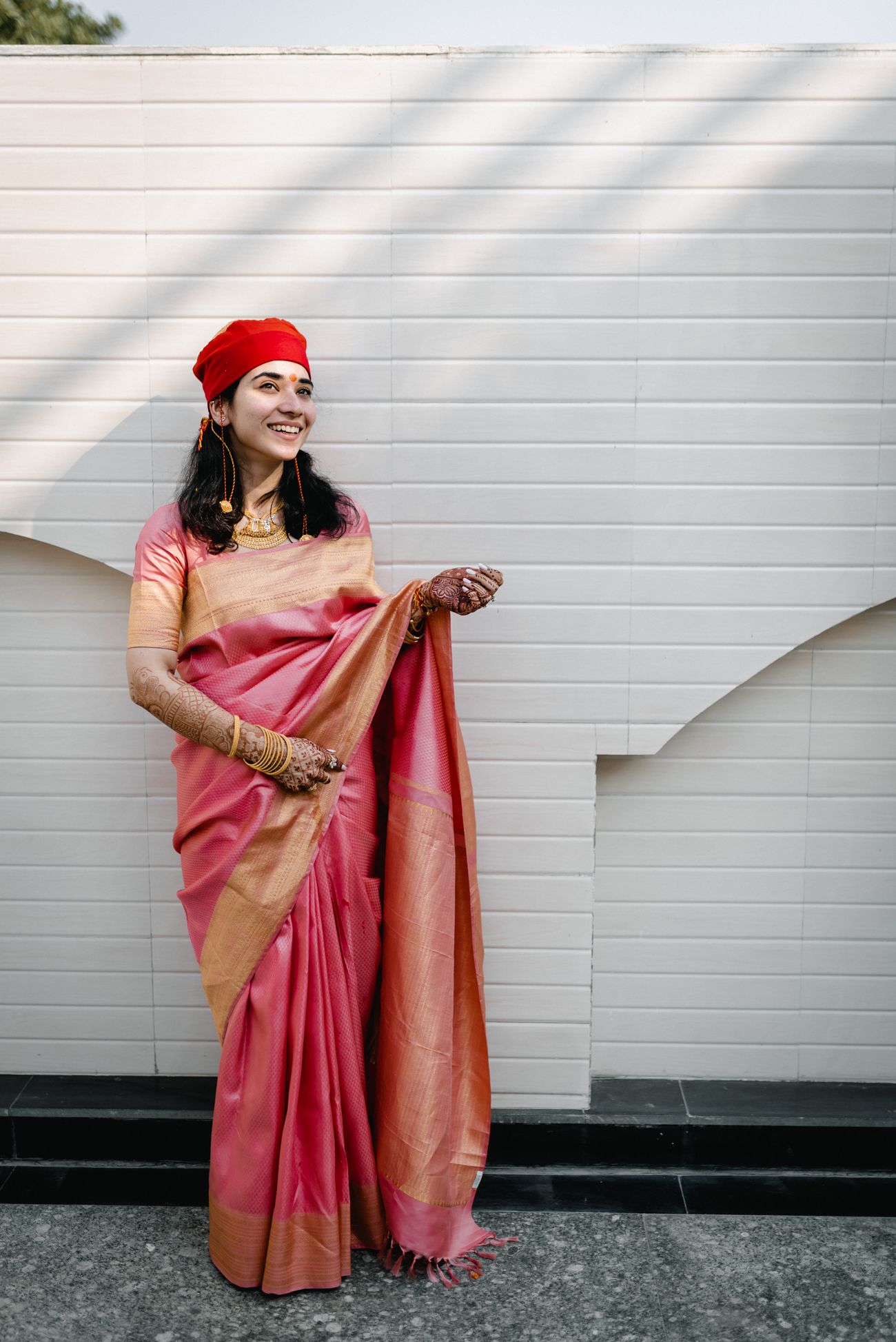 The Sangeet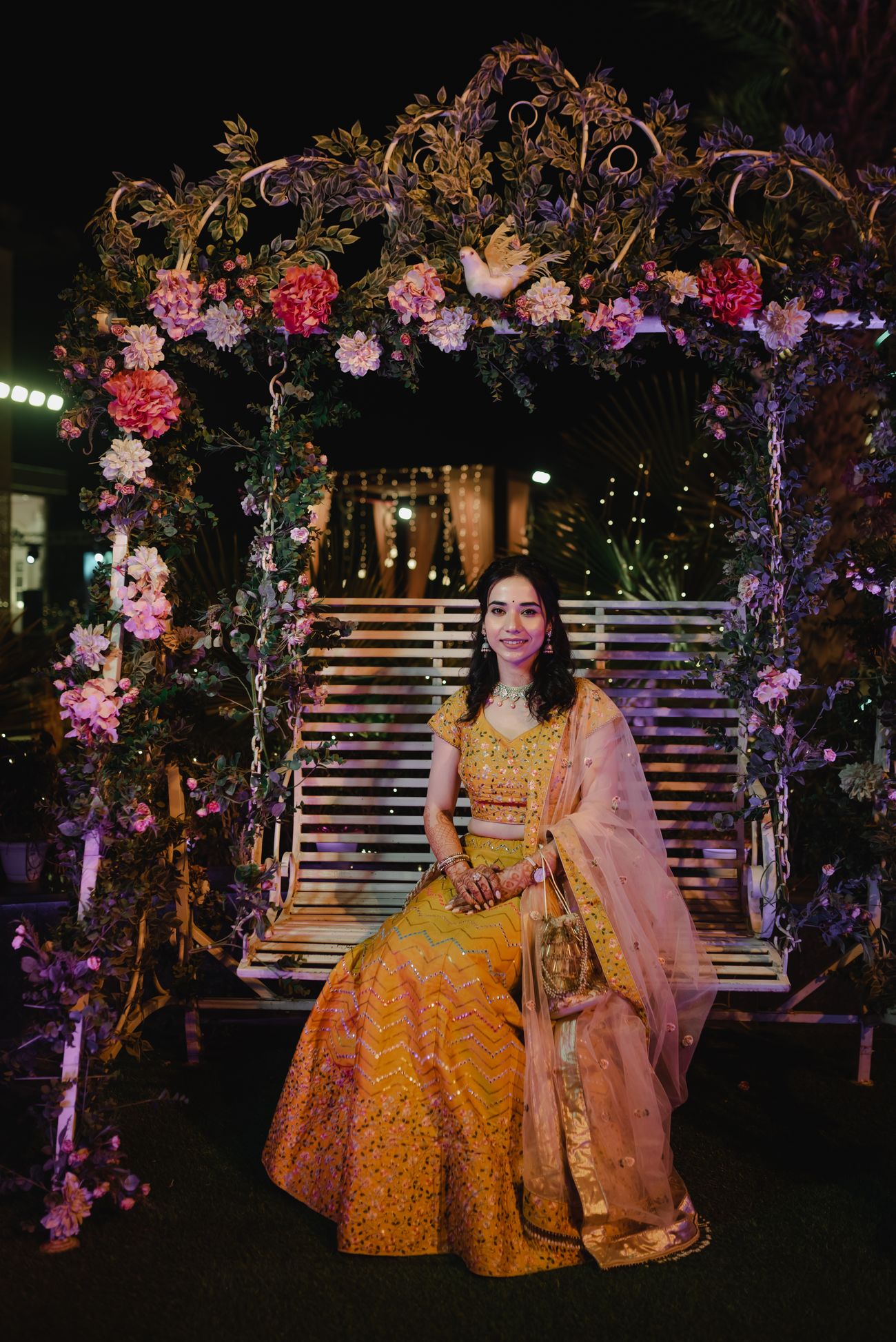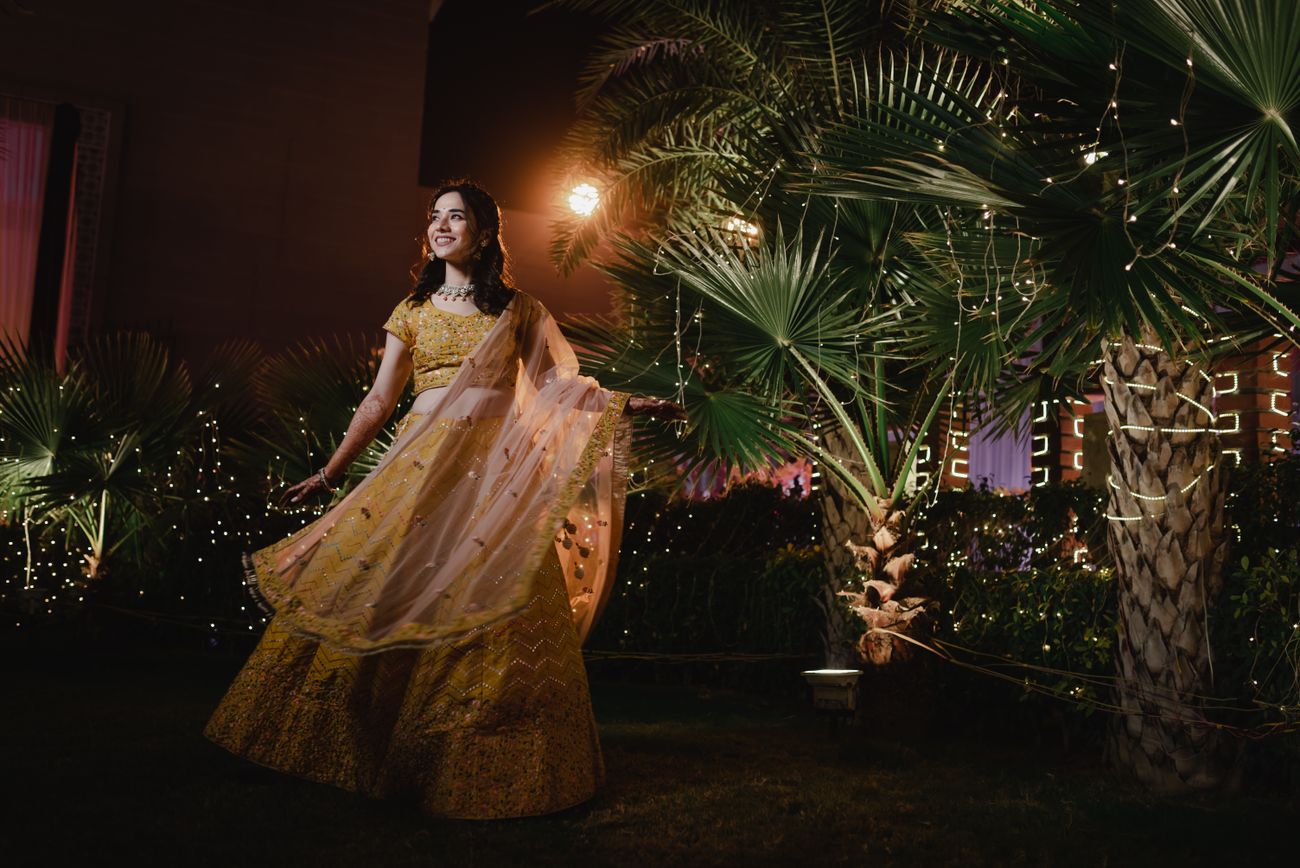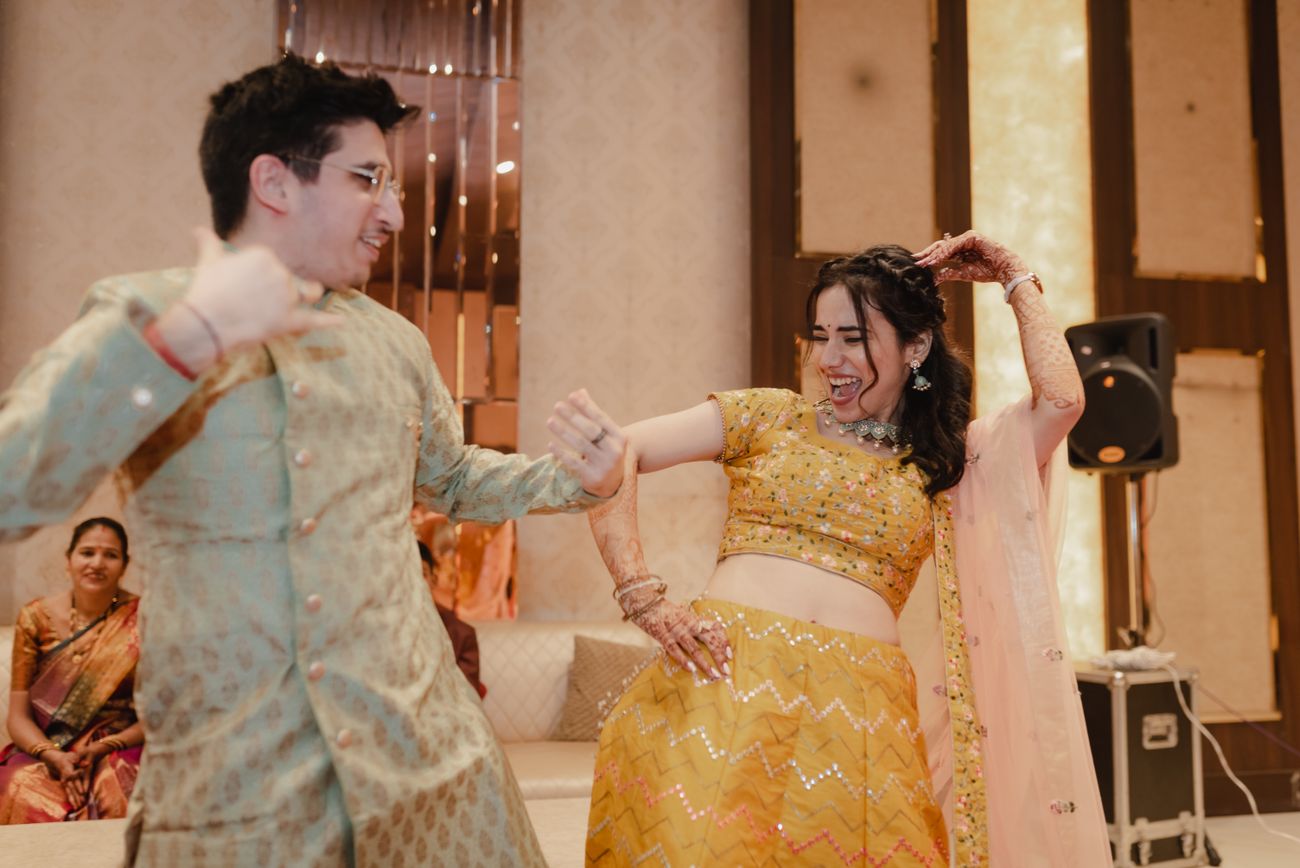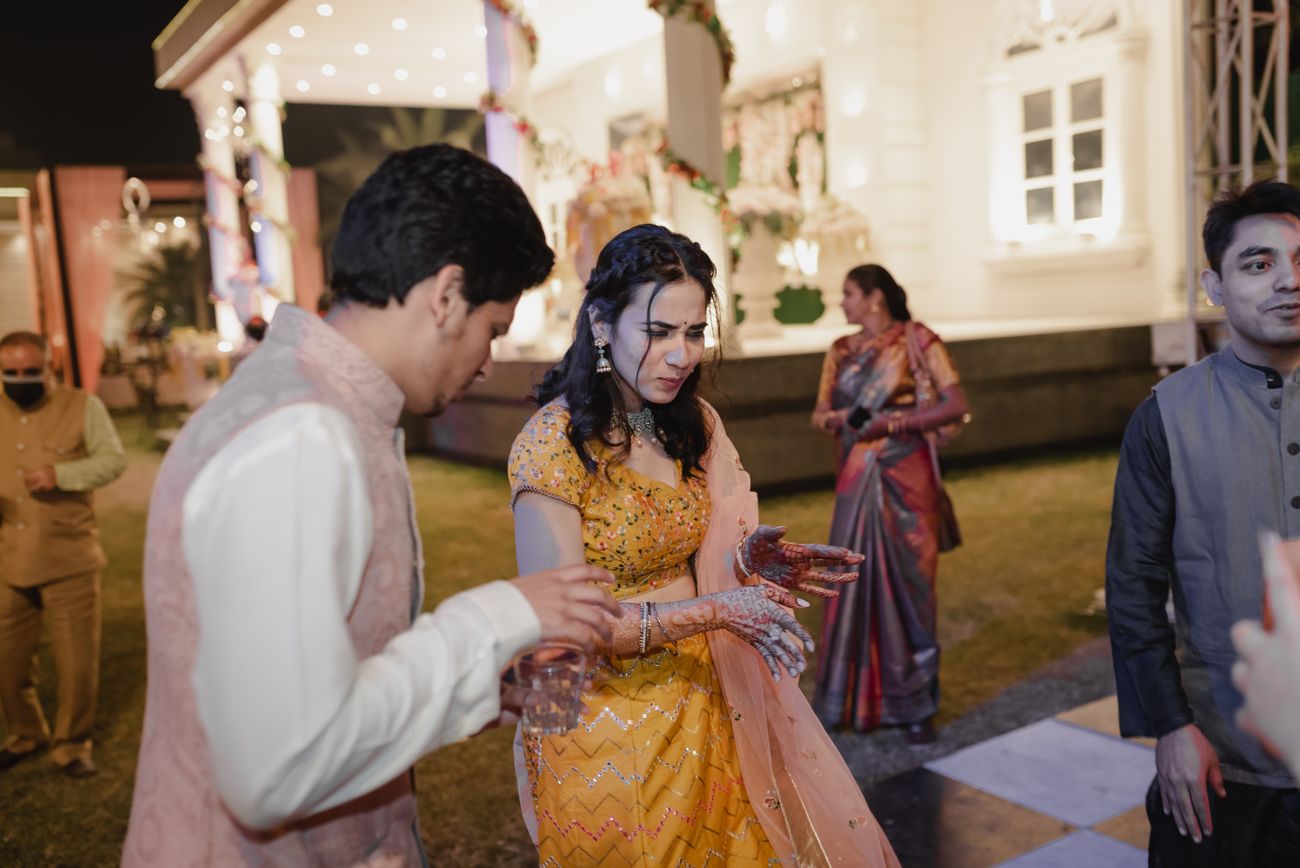 The Wedding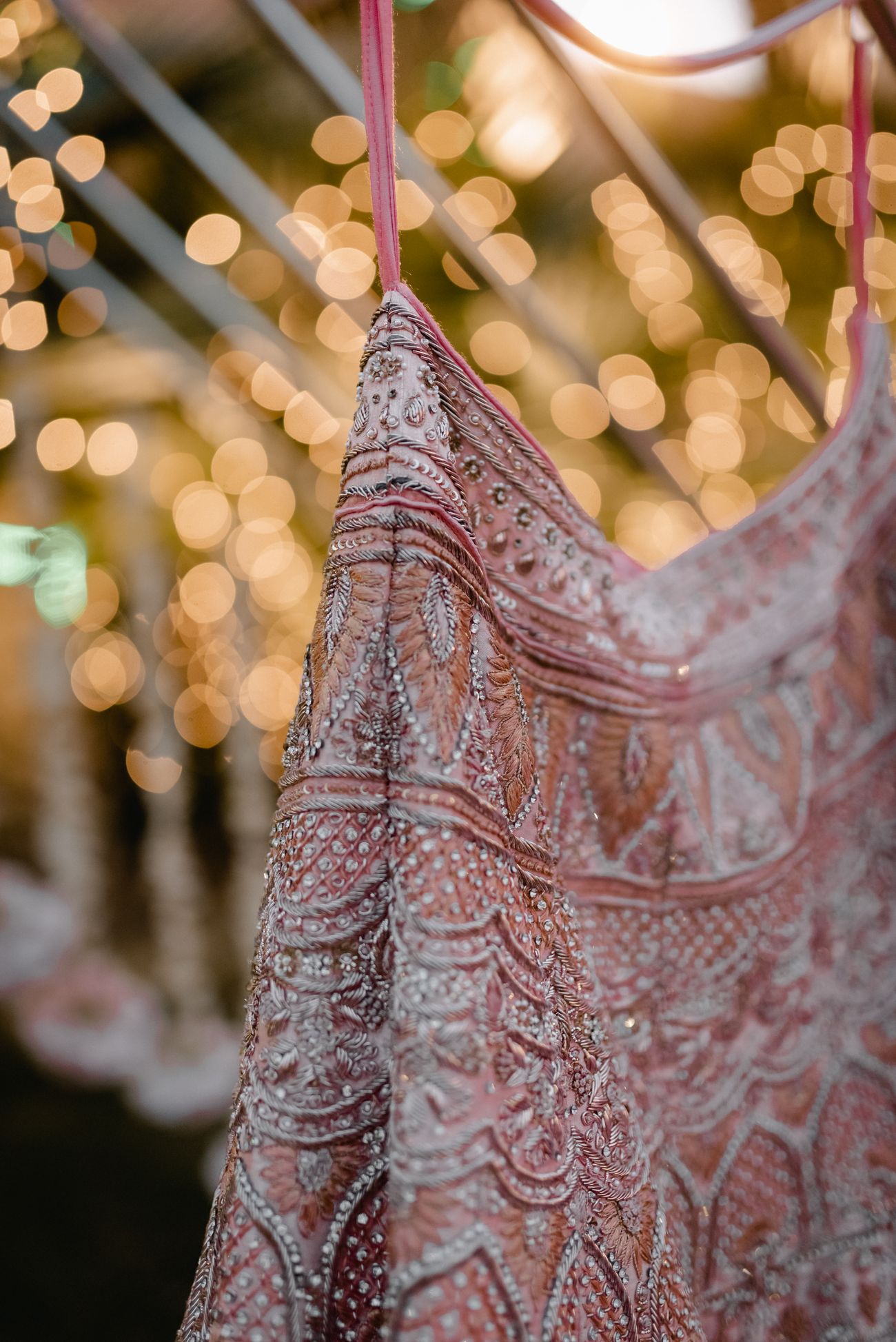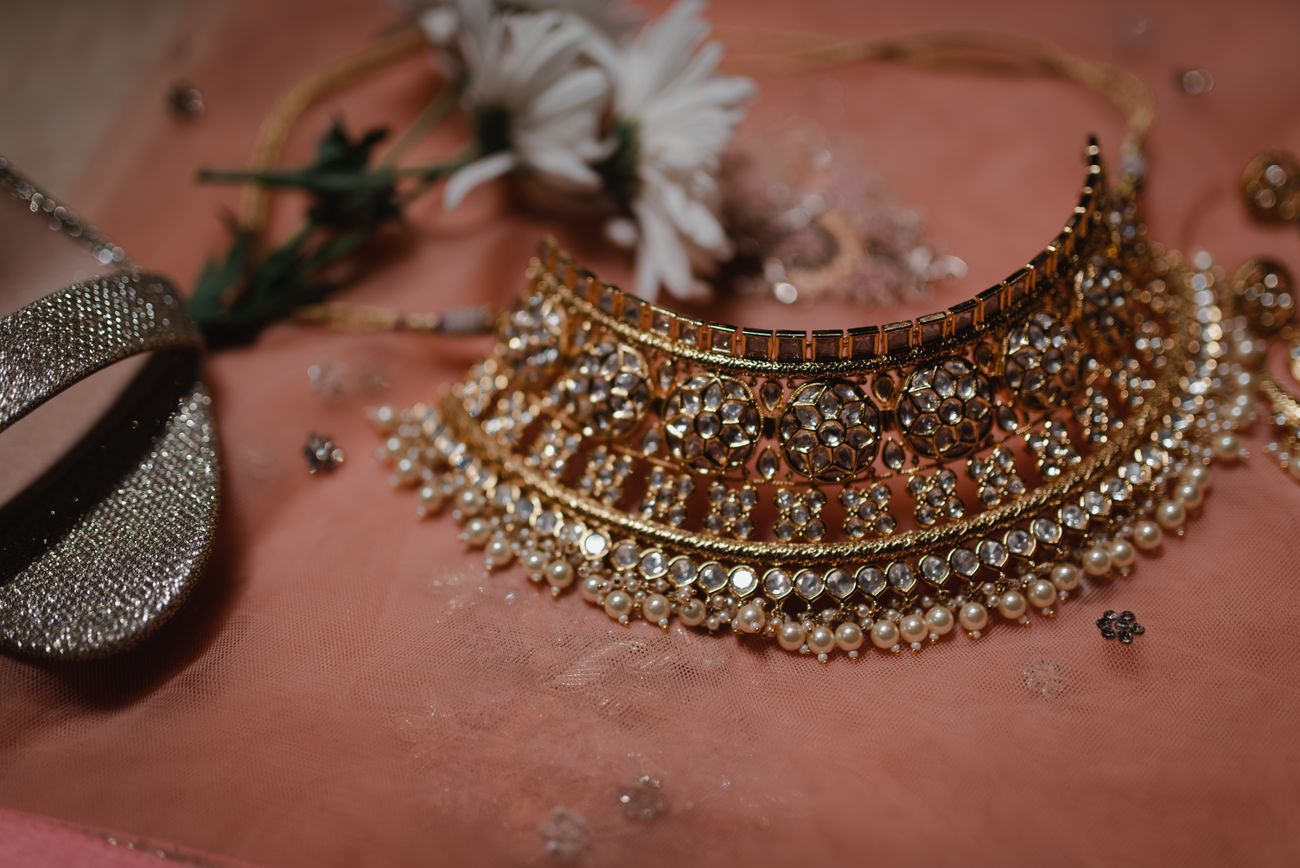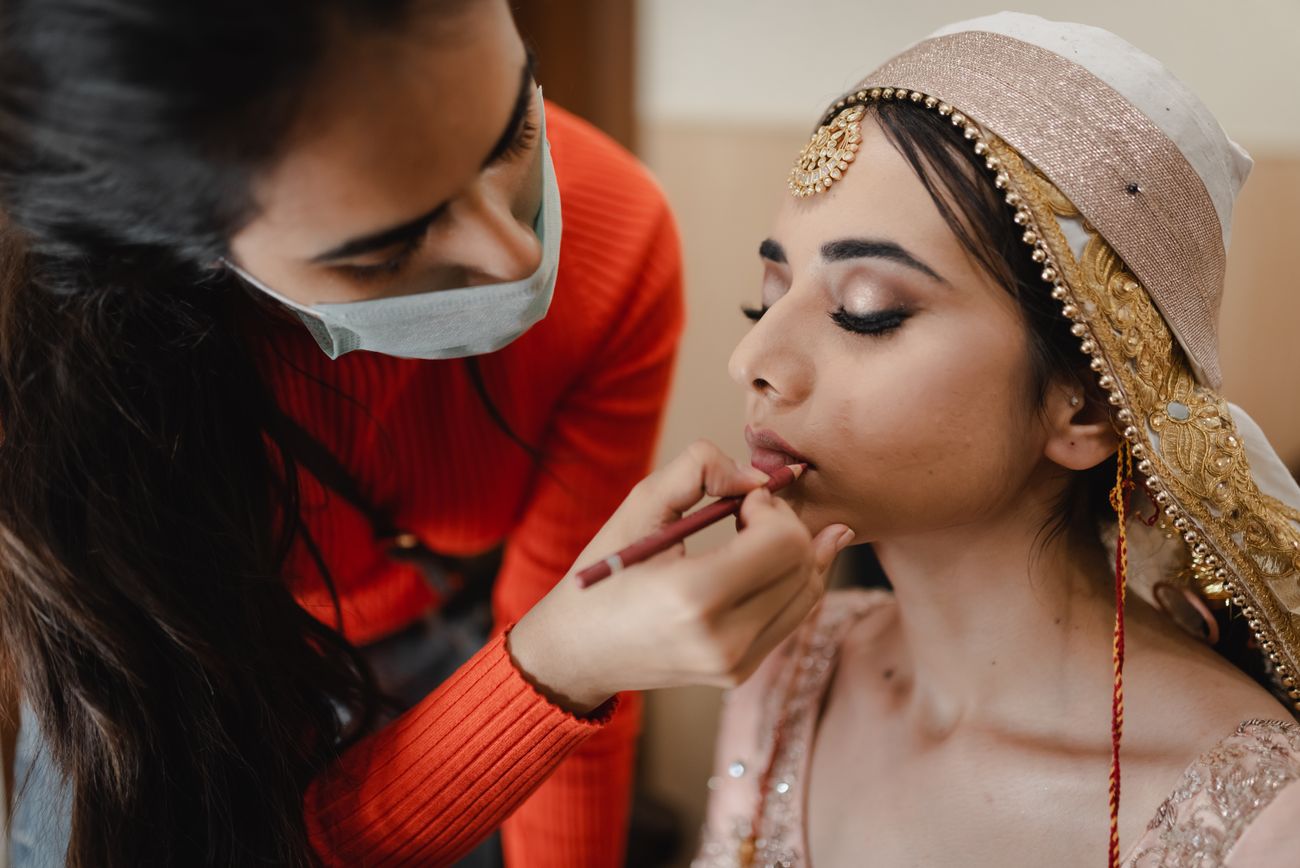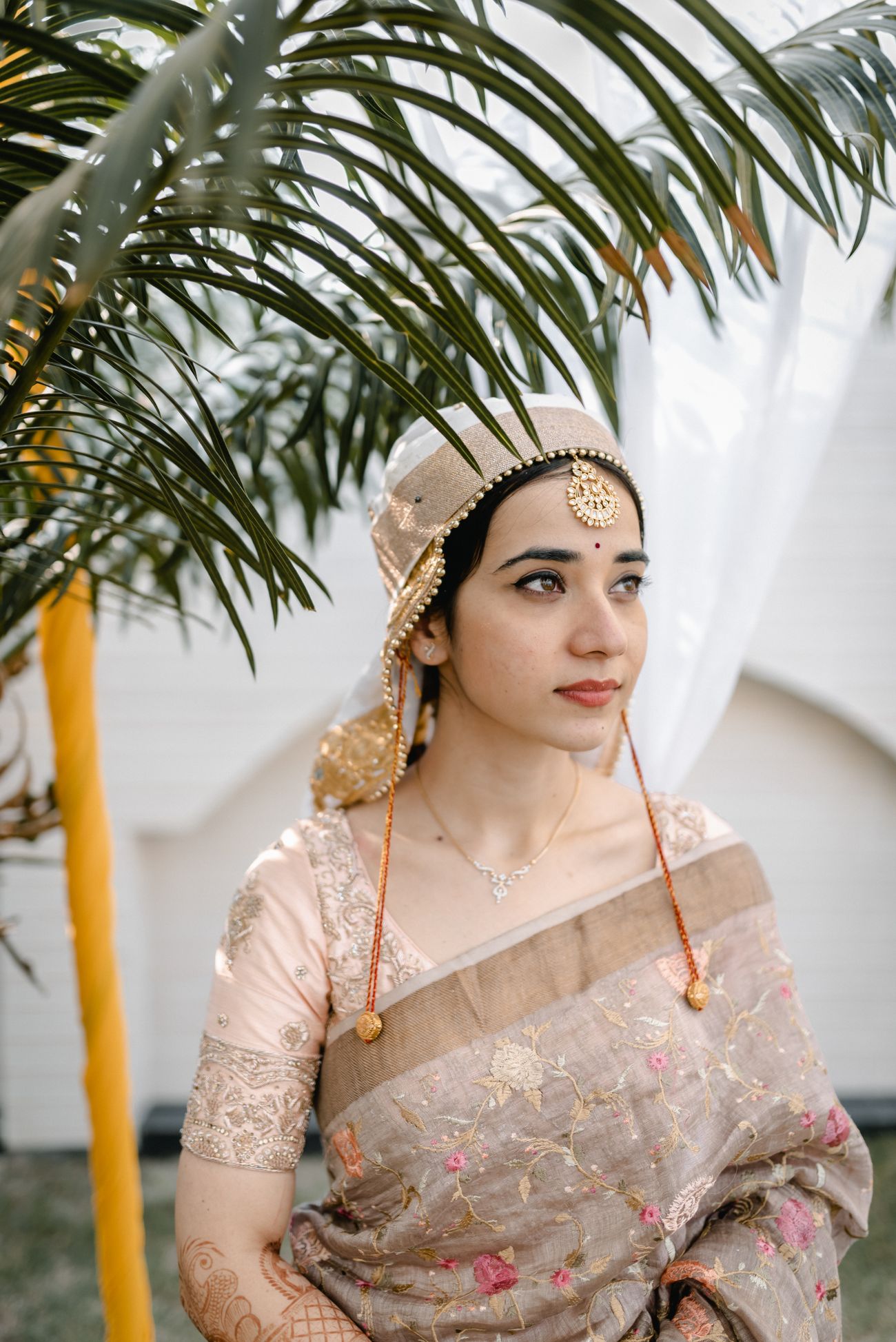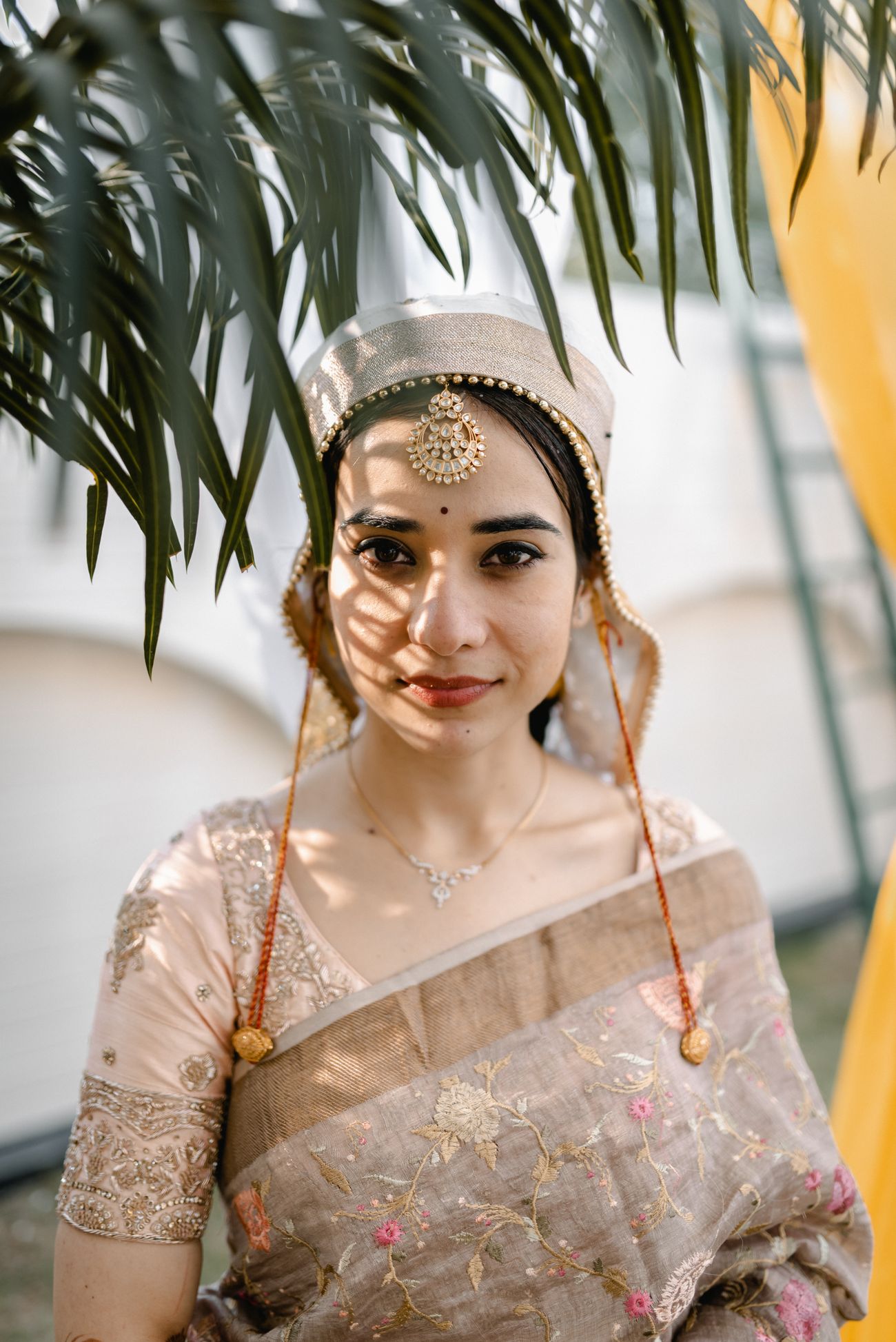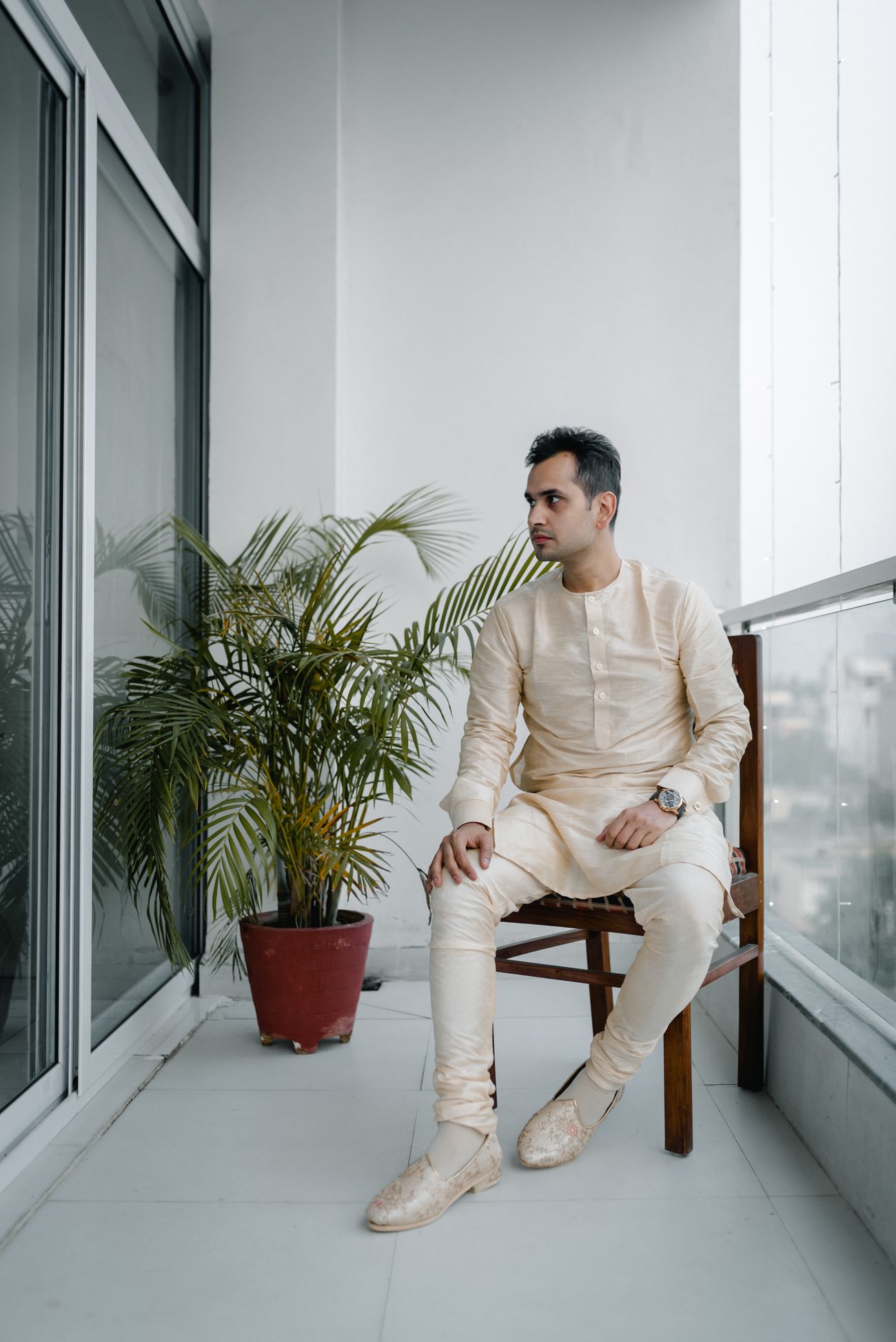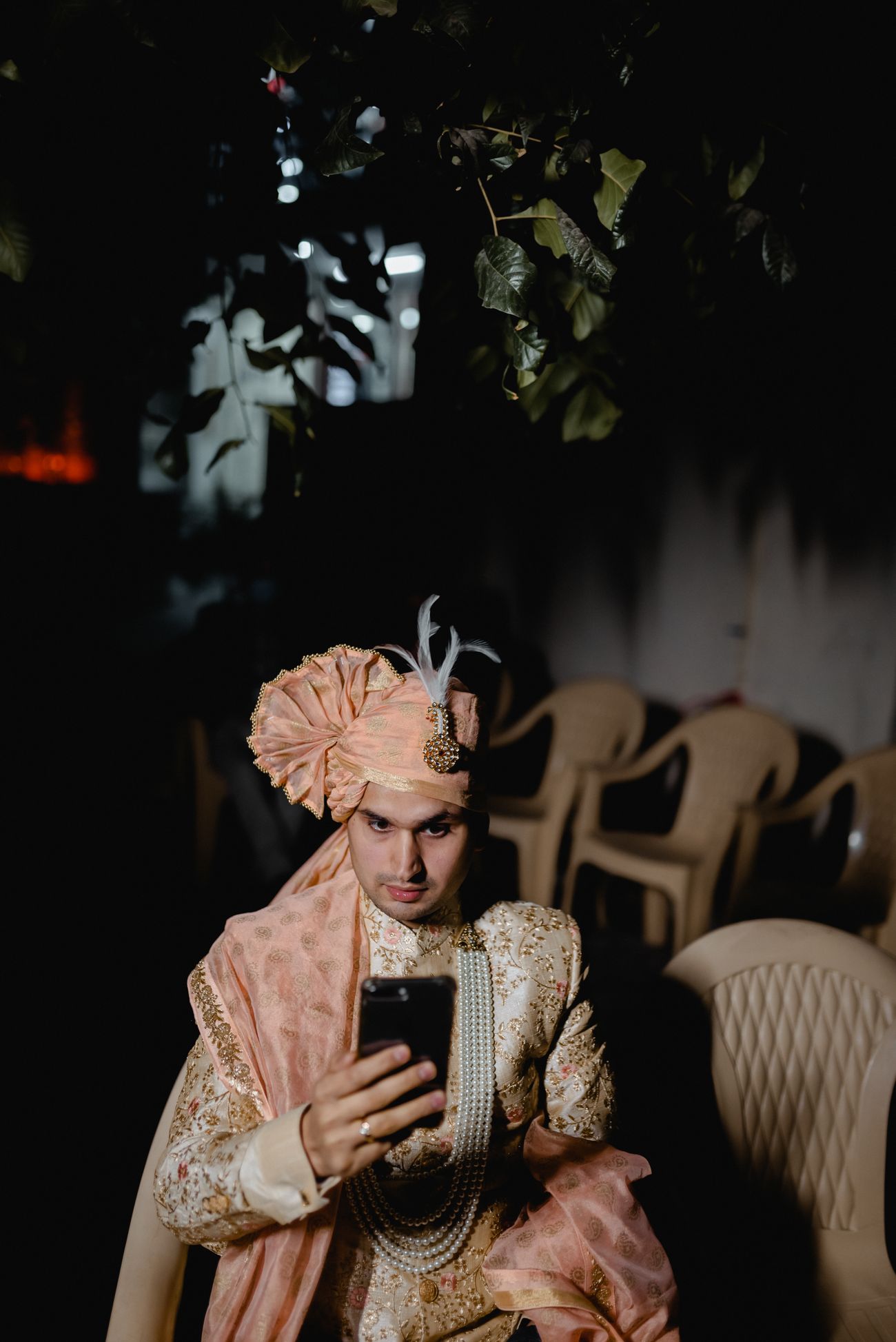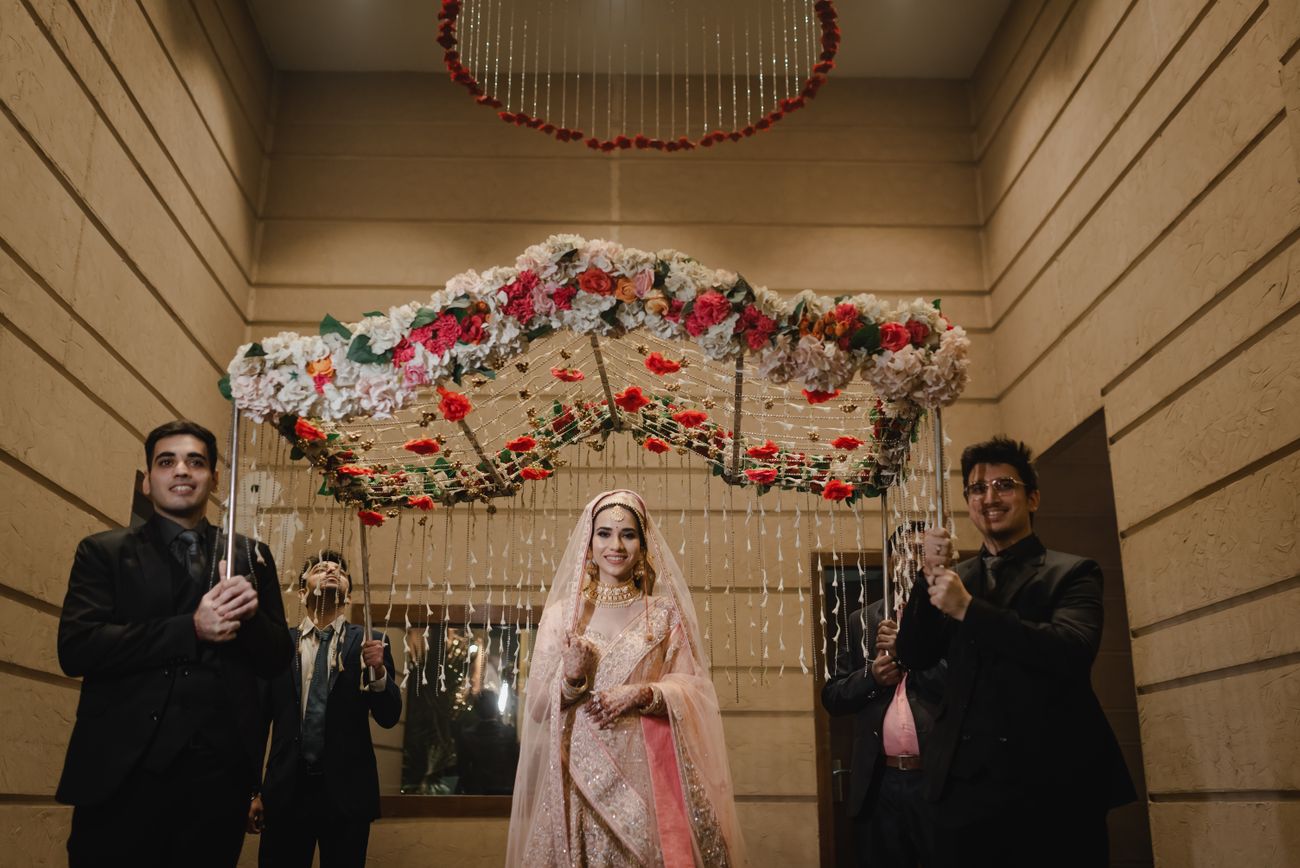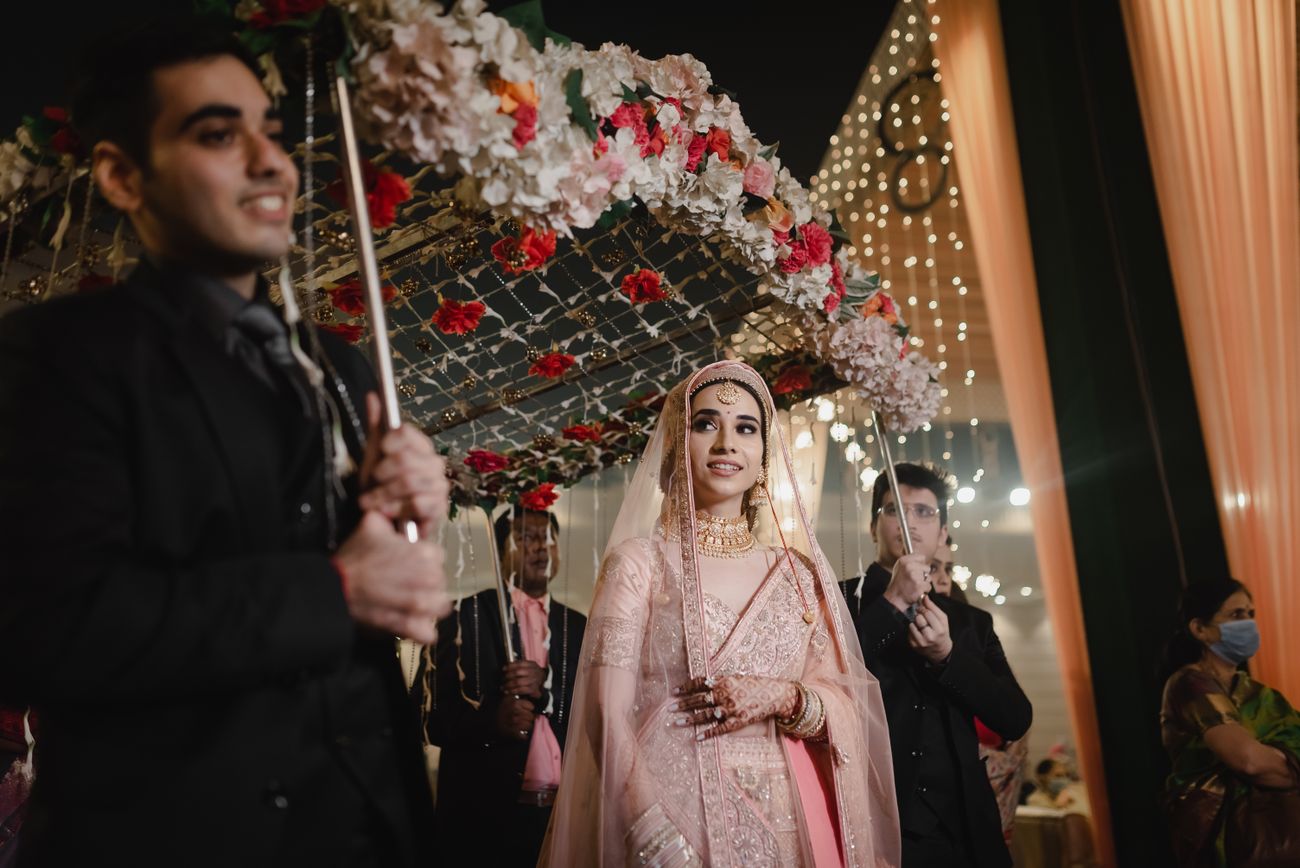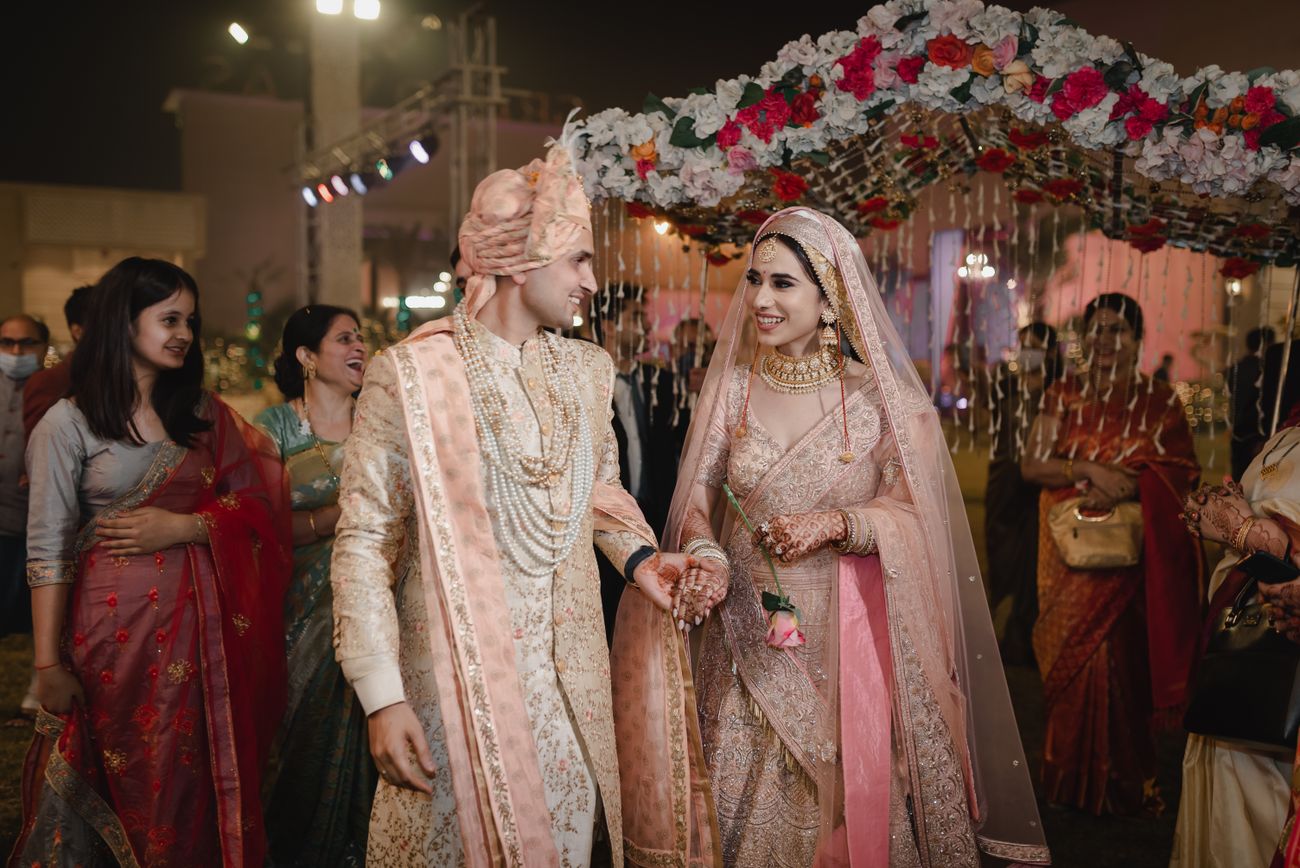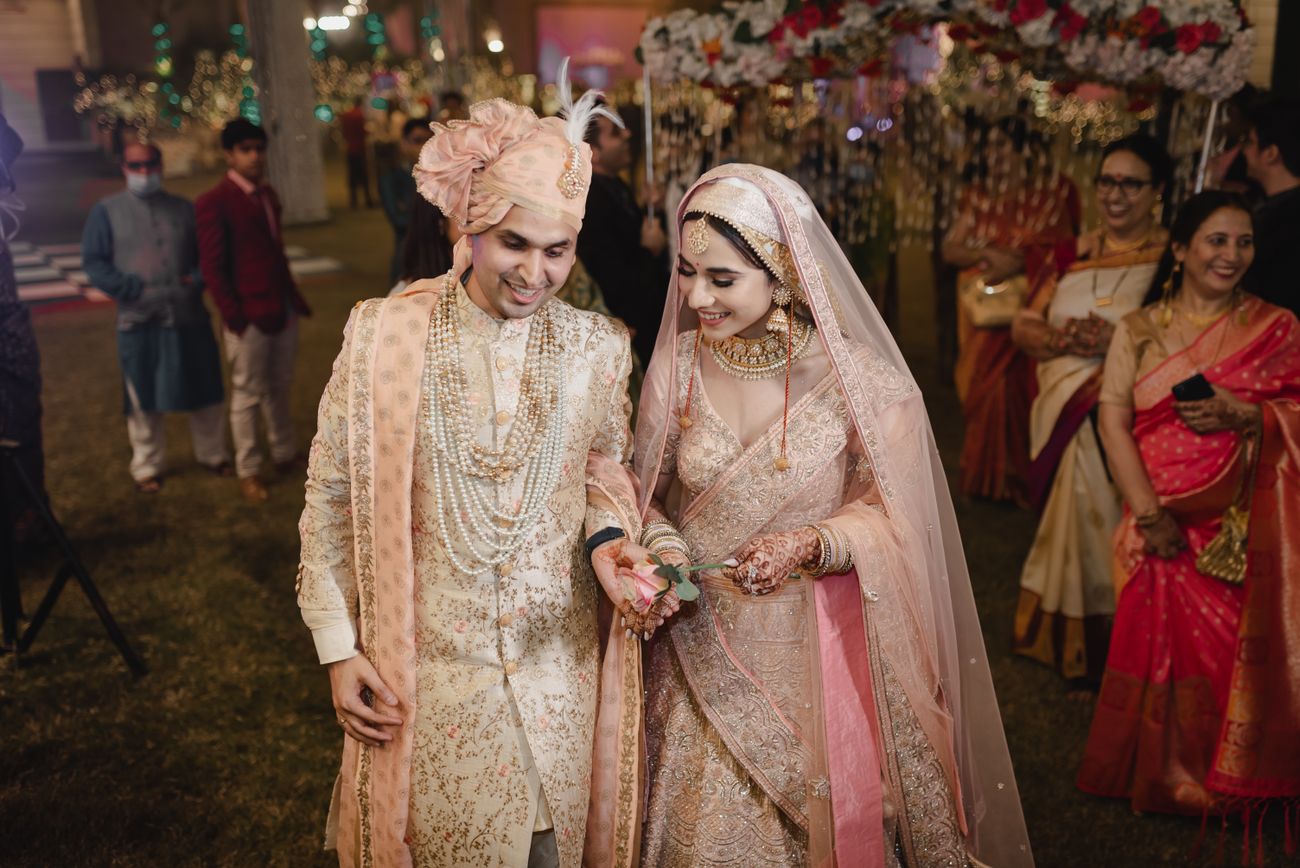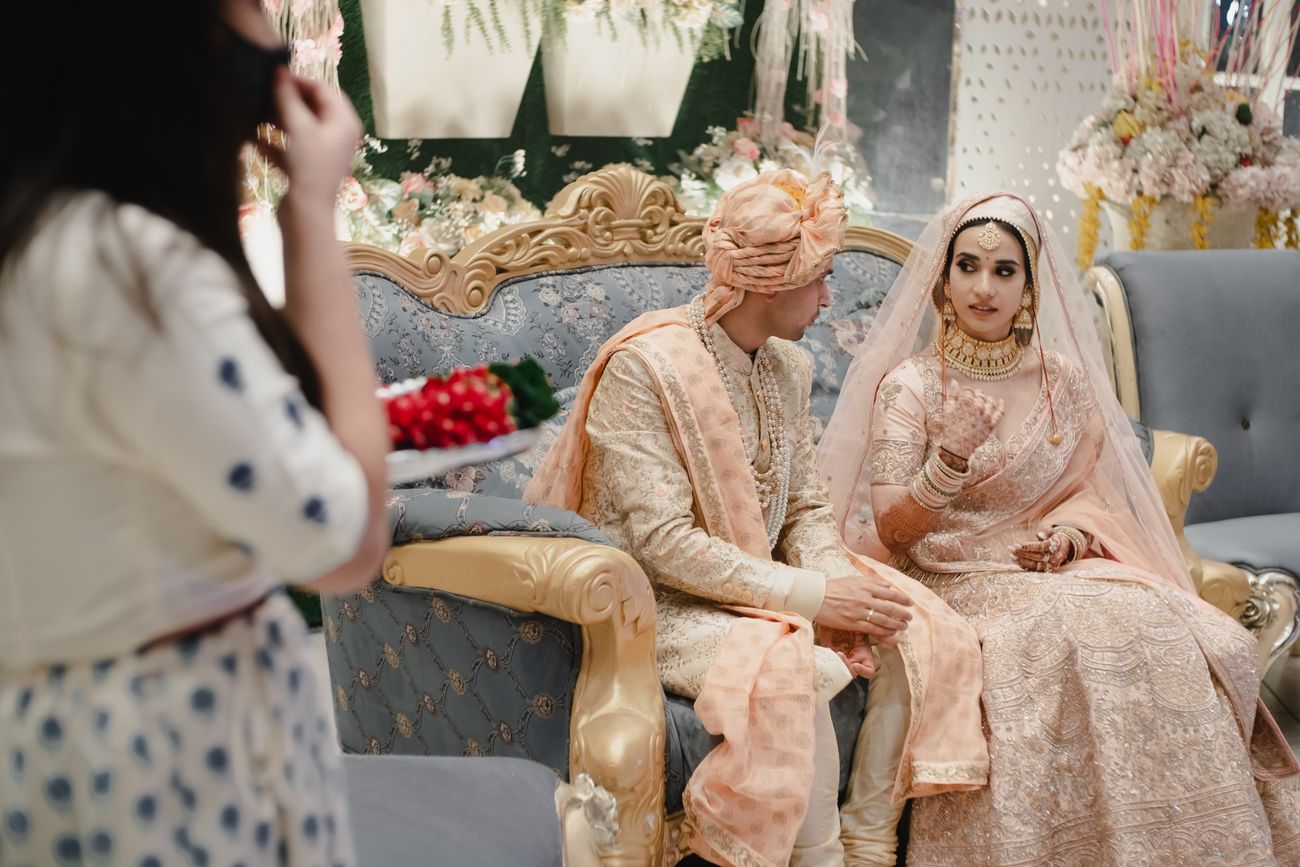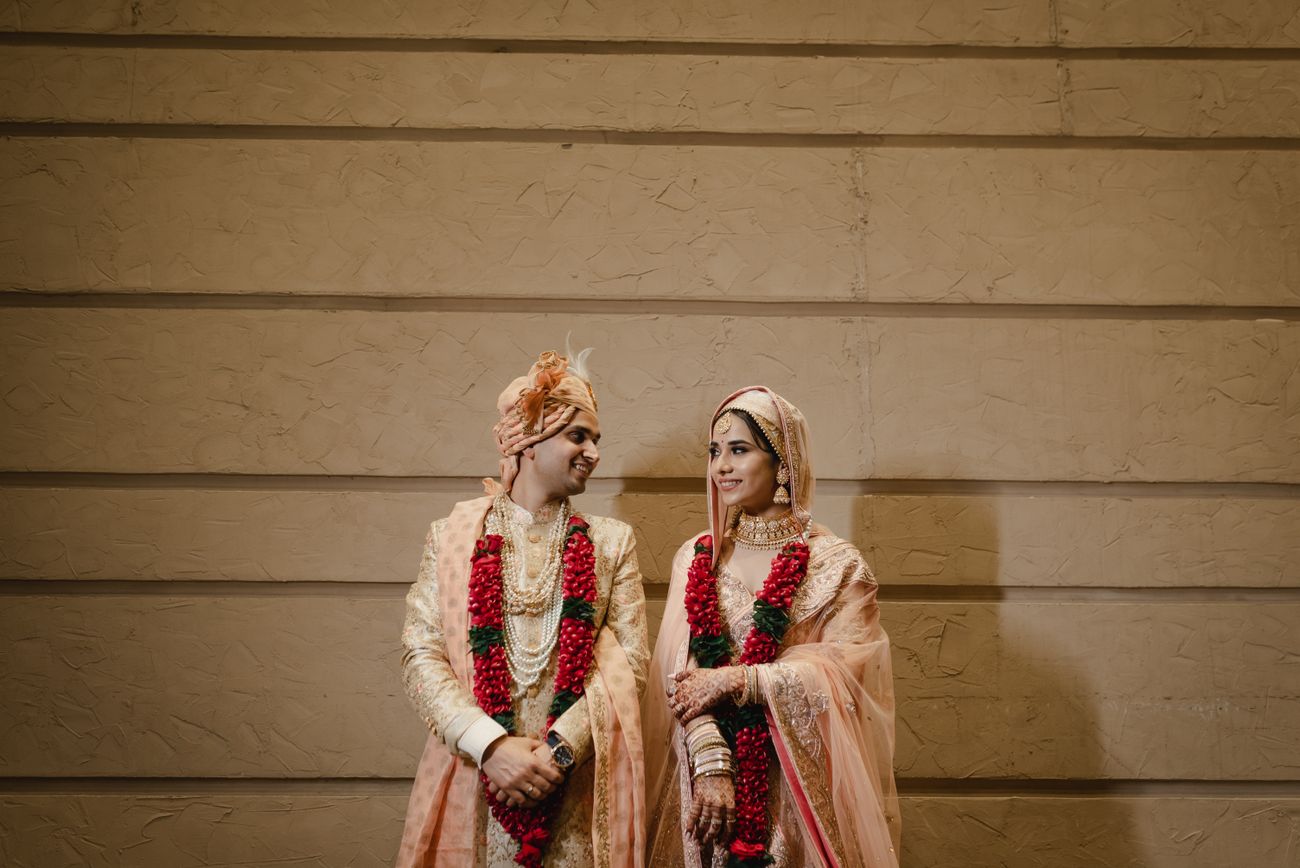 From The Bride: 
Me and Abhishek had our individual cultural events at our homes. I'm a Kashmiri Pandit and Abhishek's family is from UP. I wanted to embrace all the rituals and attire of an authentic Kashmiri wedding and wanted to ace my traditional look with my subtle lehenga. The wedding was an intimate affair with loved ones around with lots of colors and laughs.
Vendor Reviews: 
Venue: Grand Villas, Noida
A great outdoor setting with elegant decor and amazing in-house caterers. The management at the venue was polite and accommodating to our needs. We didn't face any issues and all our events looked ethereal.
Makeup Artist: Kavya Mallik
Kavya is a great MUA. I wanted to keep my entire wedding look muted and in line with my outfit. Kavya looked at some samples I had and made sure it was aced.
Phorographer: Lets Get Wed by Nik
Nikhel is a hardworking and extremely talented wedding photographer. He aced the candid pictures and made sure we tried every pose there is in the book. He came well researched with sample poses and made sure we had instagrammable shots for each of our events.
Jewellery: Jalansons Jewellers 
A family-run jewellers who have their in-house manufacturing. I was very particular about the type of rings and bangles I wanted to wear with my wedding outfits and they aced each one of them. They designed a gold choker for my engagement, which by far is the best craftsmanship I have seen.
Vendors: Venue: Grand Villas, Noida; Makeup Artist: Kavya Mallik; Phorographer: Lets Get Wed by Nik; Jewellery: Jalansons Jewellers