An Elegant Delhi Wedding With A Minimalist Vibe
BY Aakanksha | 24 Jan, 2022 | 2098 views | 6 min read
Ananya & Karan's wedding celebrations gave us so much joy. It was one of those weddings where you knew how much heart the couple had put in to bring it to life. And once we started talking to Ananya, we realised how invested she was at every step of the way. Ananya chose to go down the minimalist route but not compromise on aesthetics or the vision she had for her wedding. She also was a champion of women-led businesses and hired as many women leaders in the wedding industry, as she could. From her makeup artist to her photographer, decorator, outfit designer - she chose women entrepreneurs and had a wedding that was all about celebrating the couple.  
Dhanika Choksi Photography★ 4.9 captured their love, the unparalleled happiness, and the absolute fun of their 3-day functions effortlessly while Gayatri Sharma★ 4.9 gave Ananya a bridal look that was totally pin-worthy! 
Meet Ananya & Karan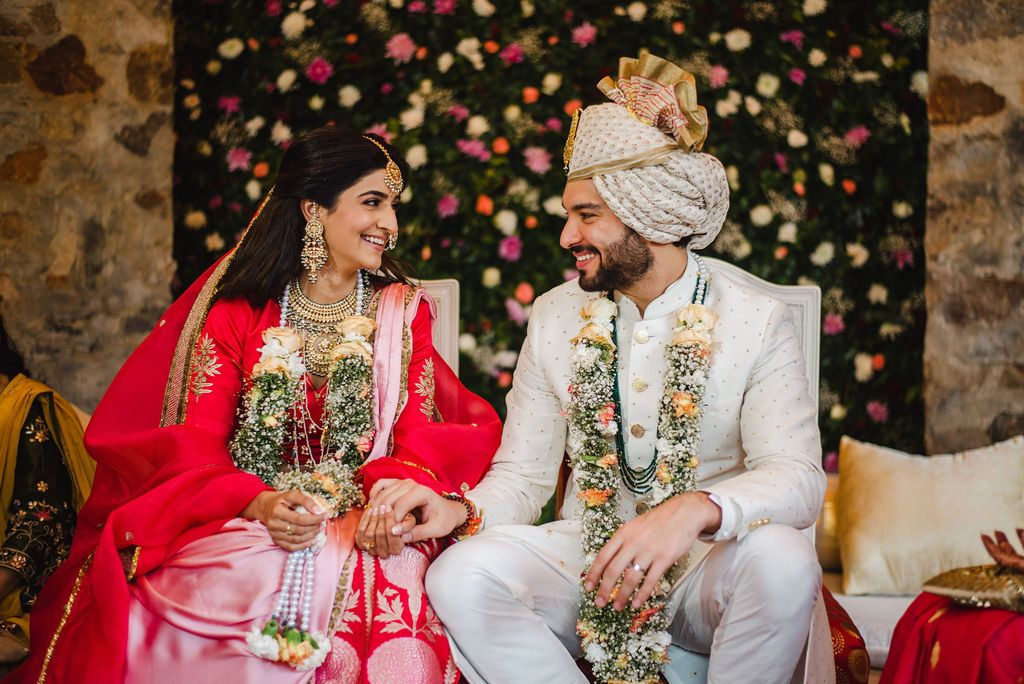 We met at a mutual friend's wedding many years ago in Delhi - and for him, it was pretty much love at first sight but we actually decided to give it a shot many years later when we crossed paths in Mumbai - his home at that point and a city that I was visiting for work. It felt like we had known each other forever - he just felt like home!
The Mehendi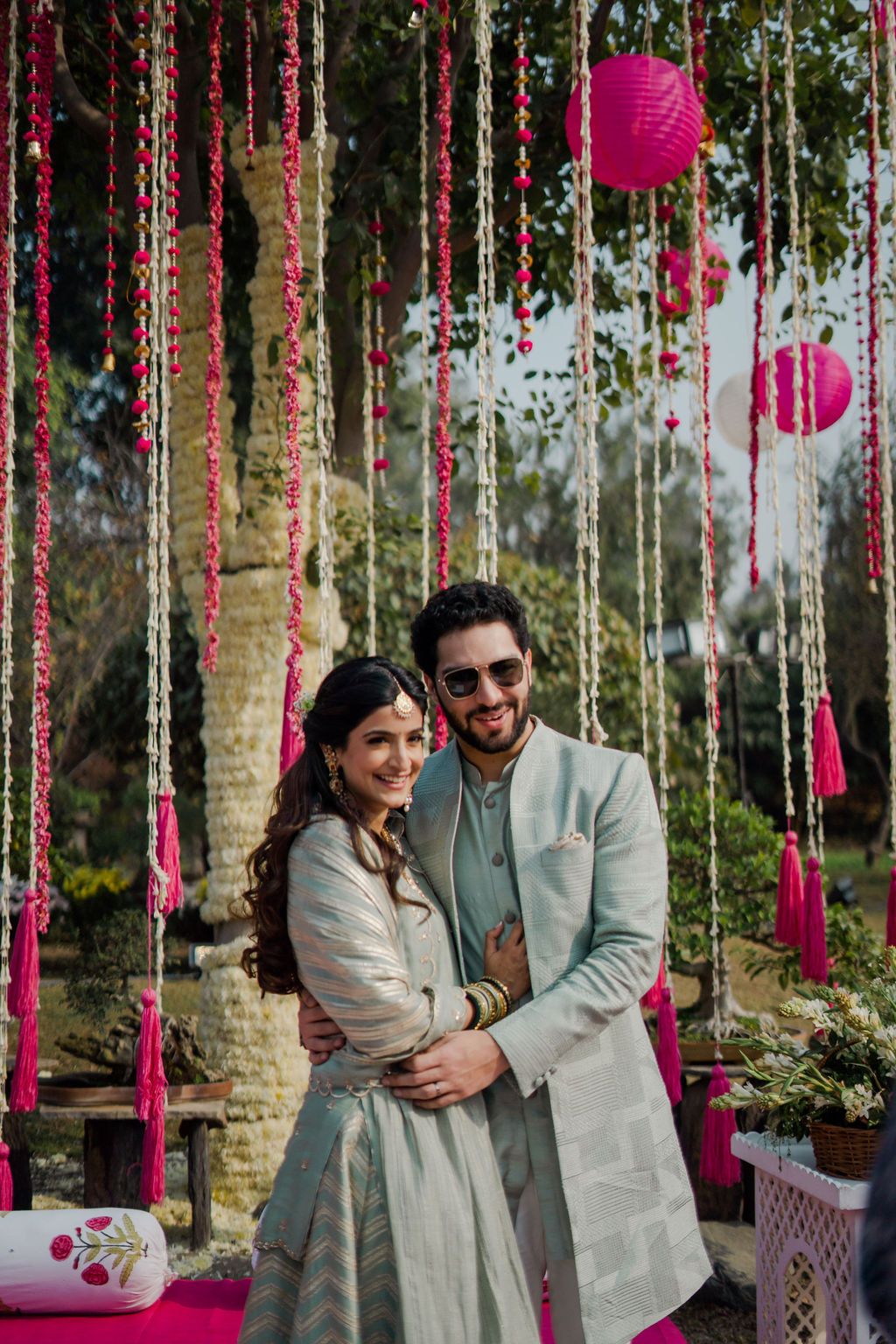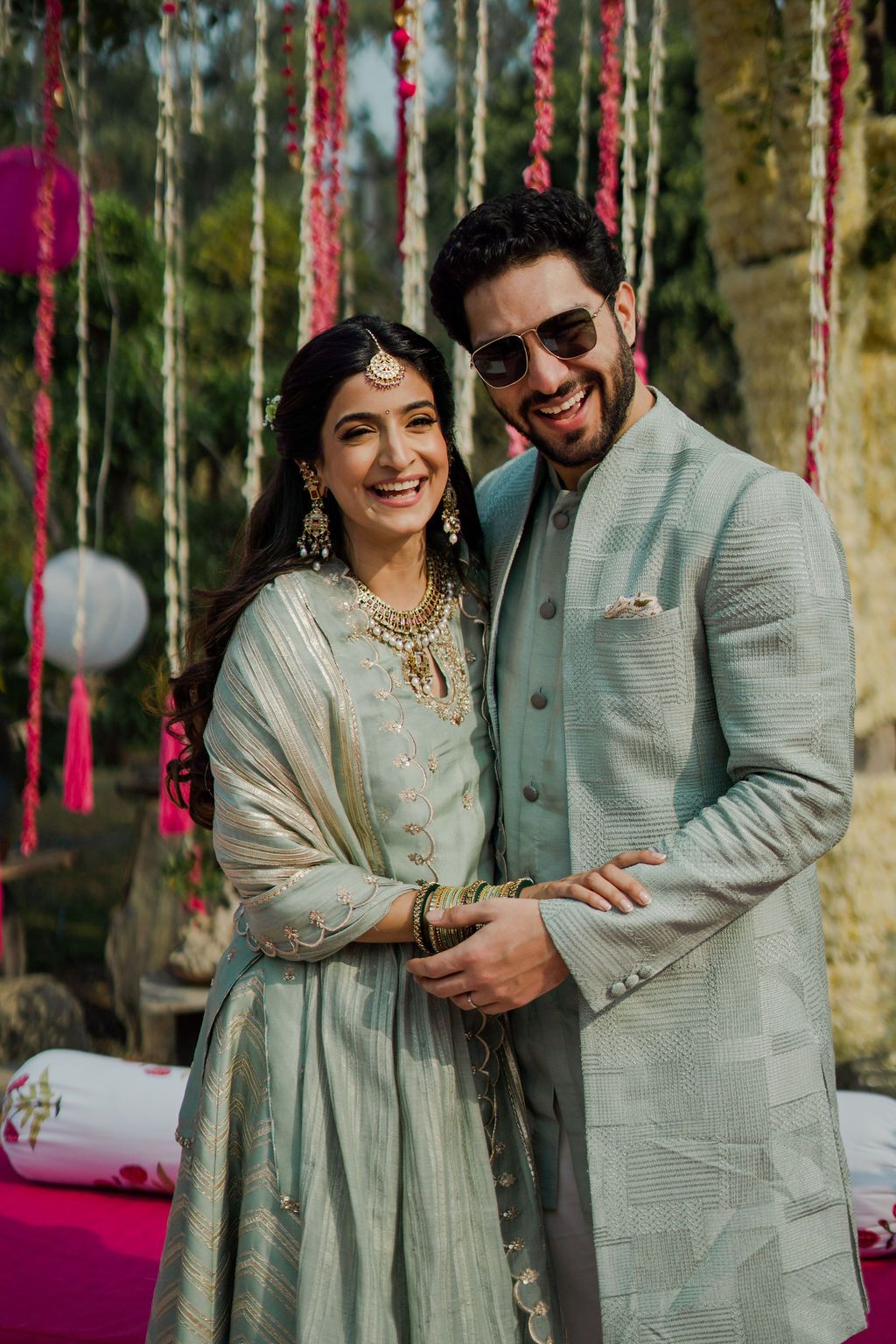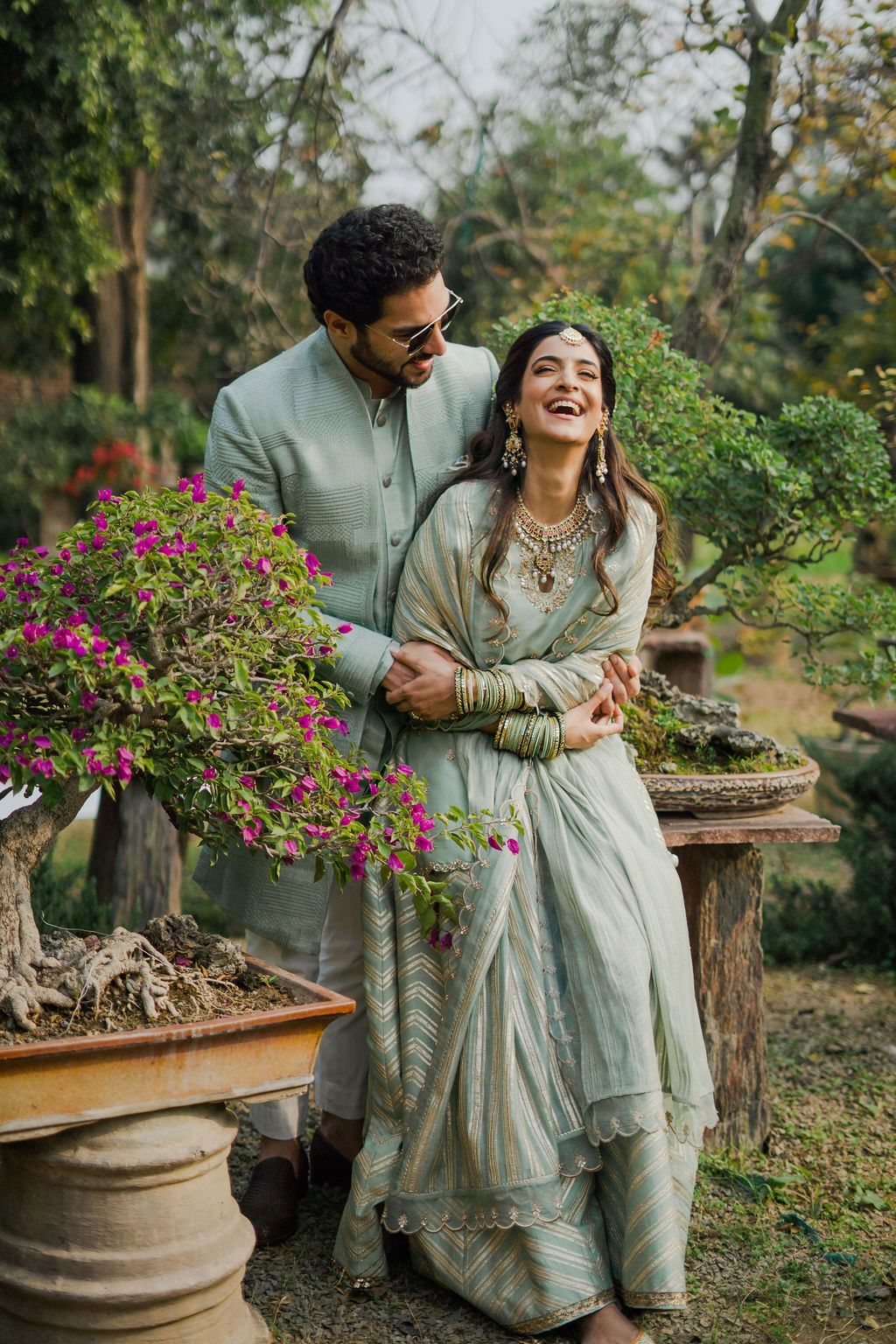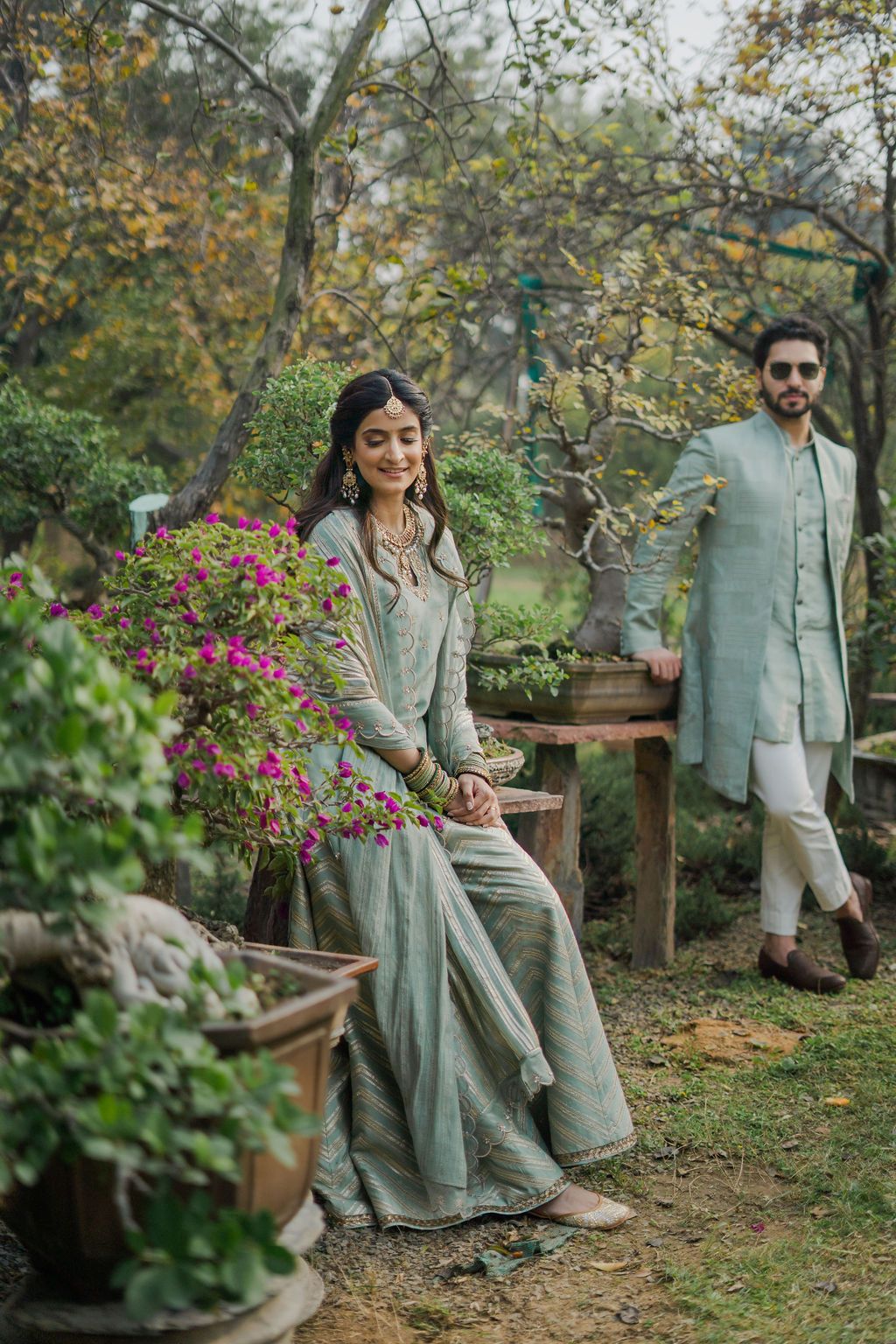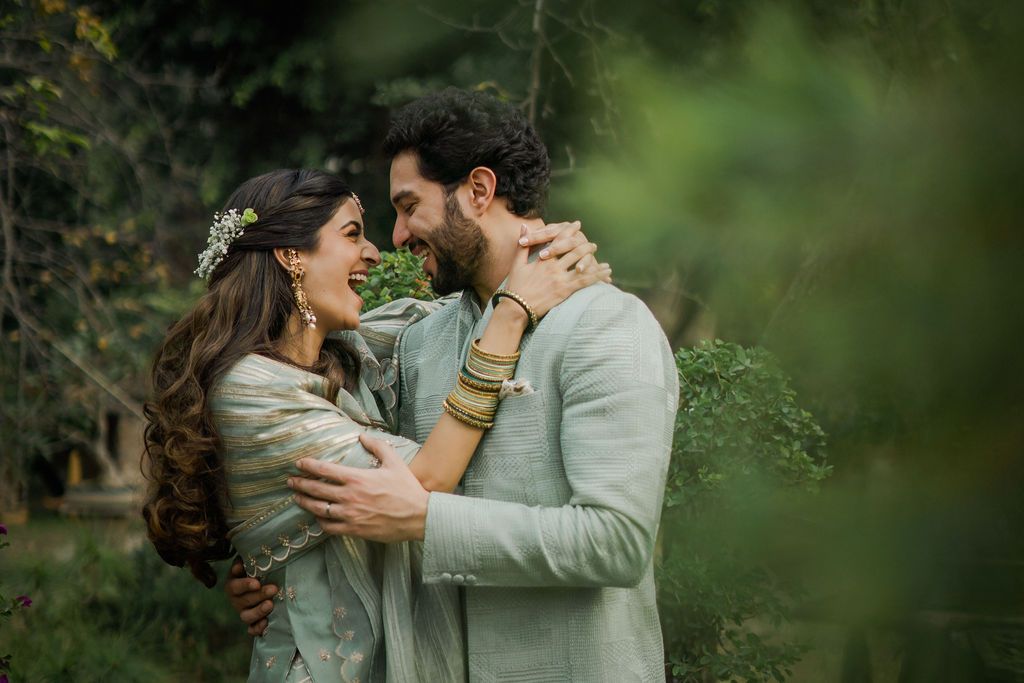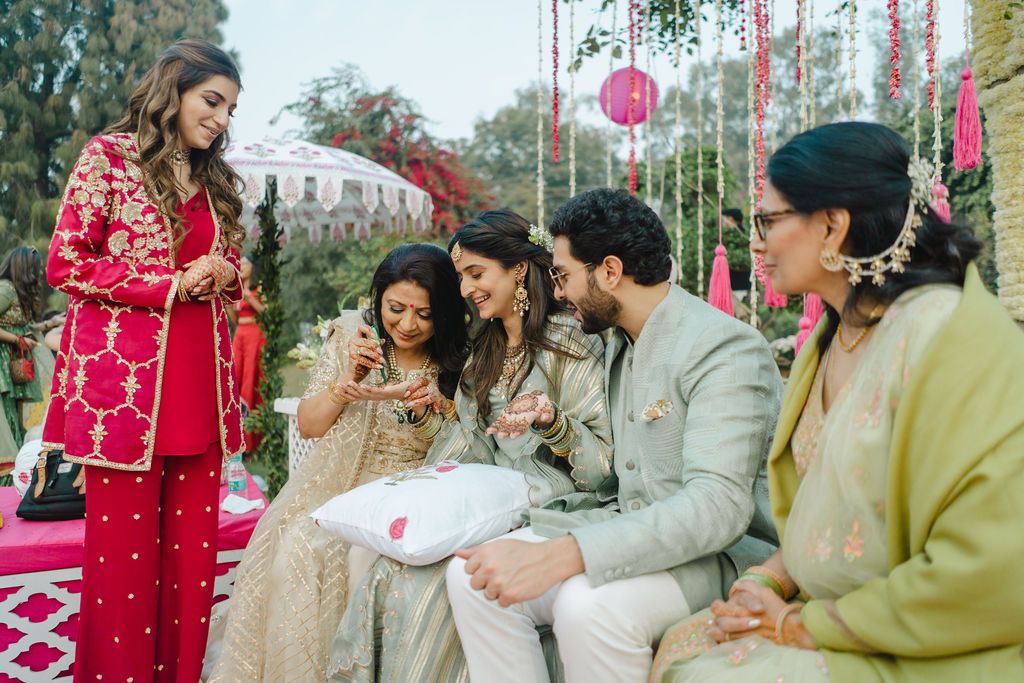 The Cocktail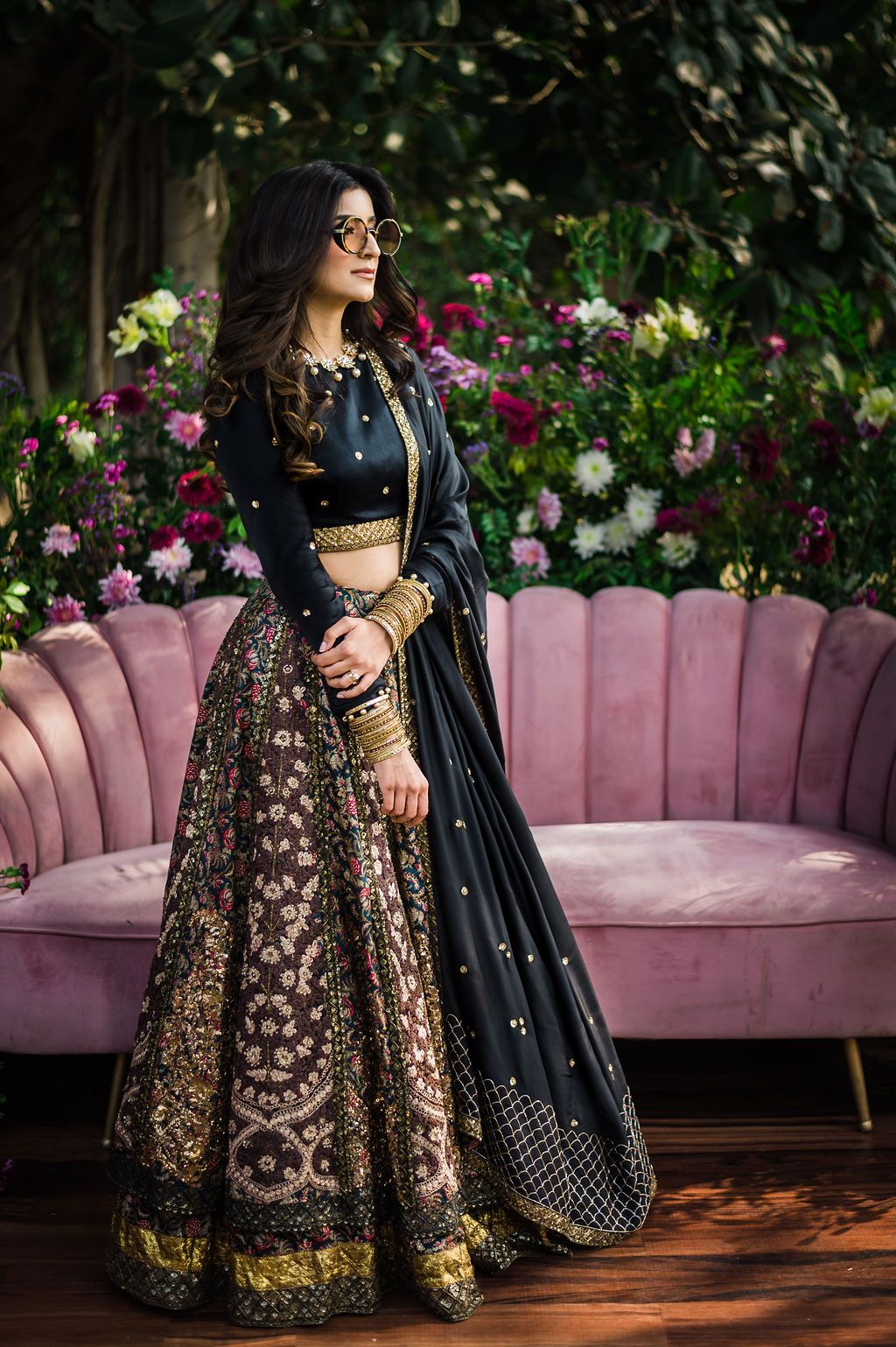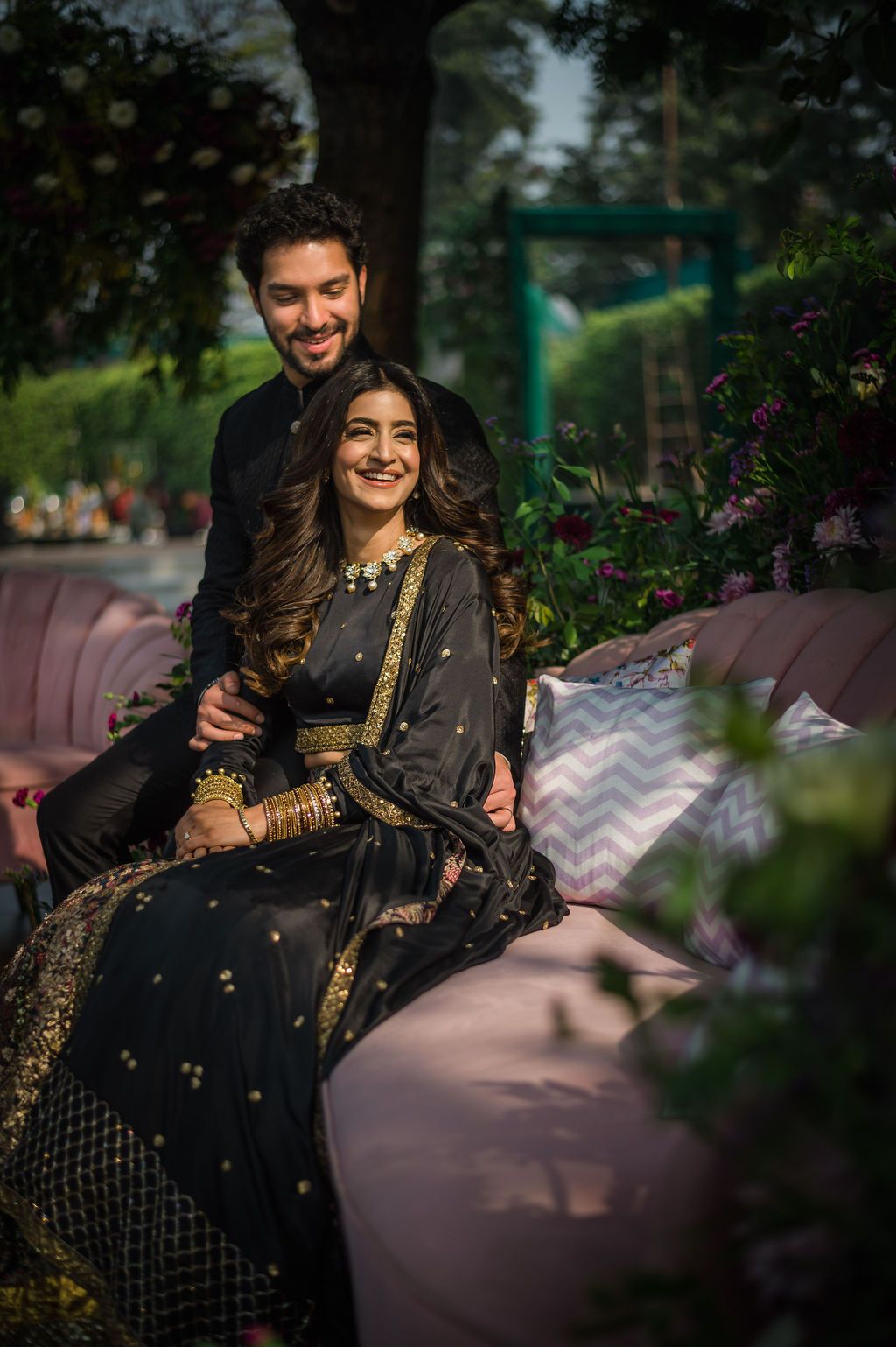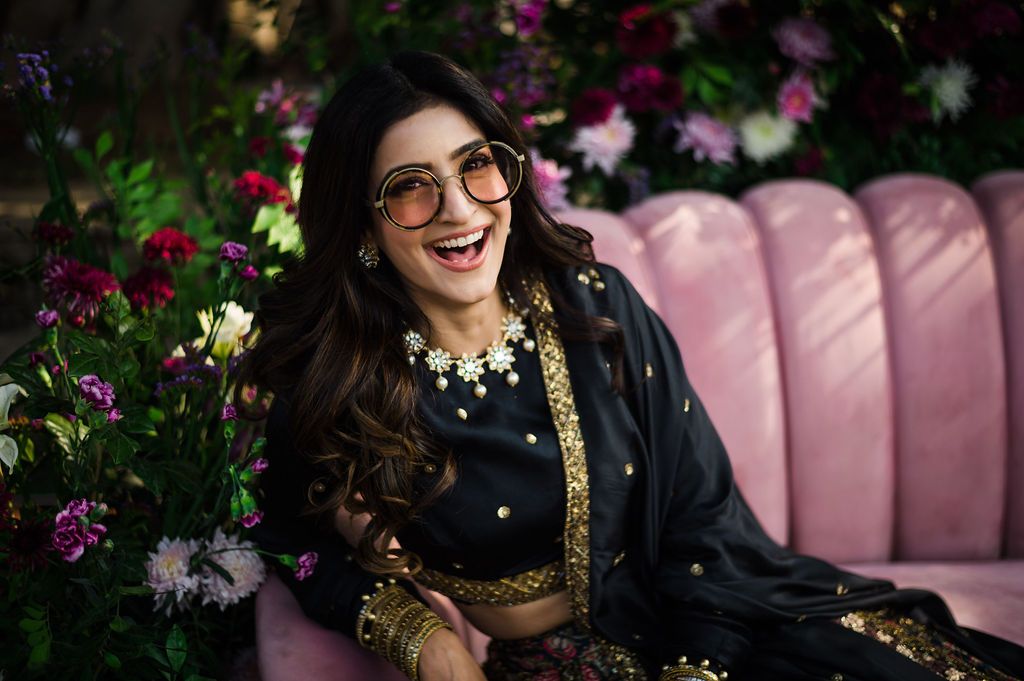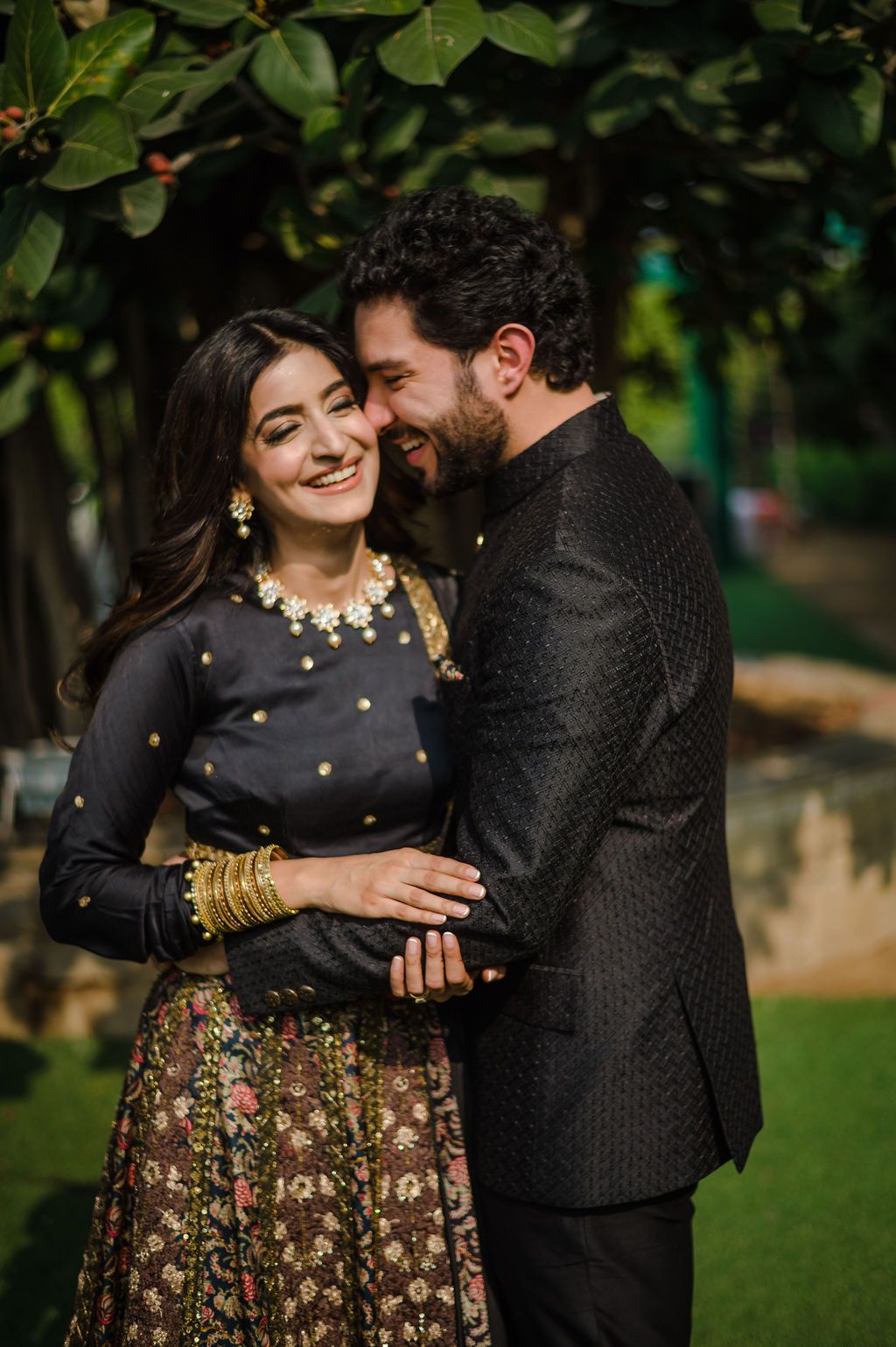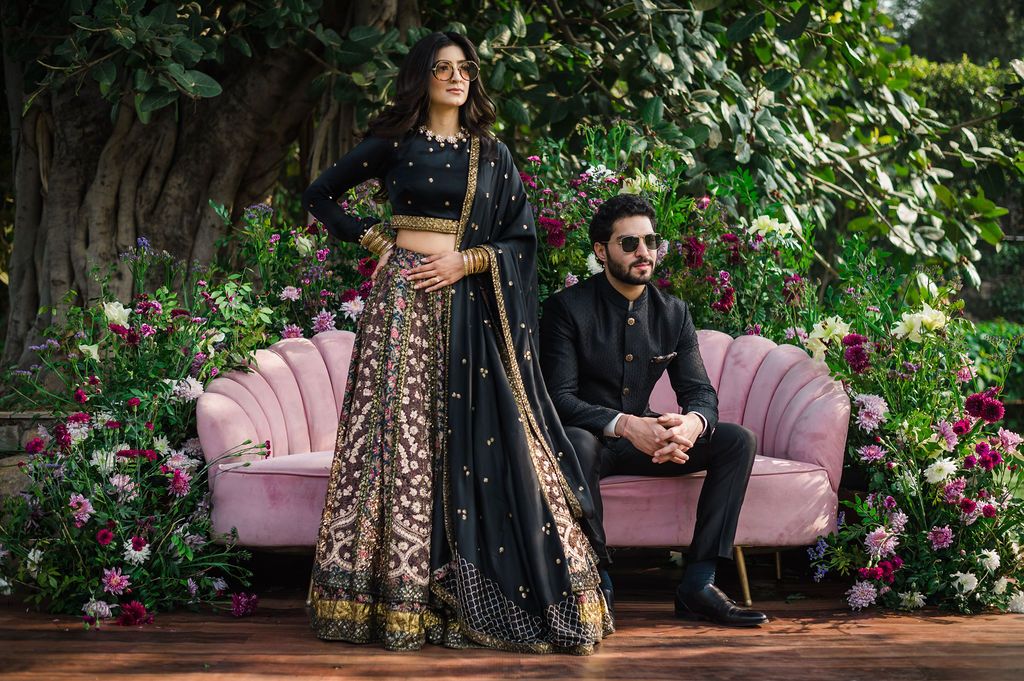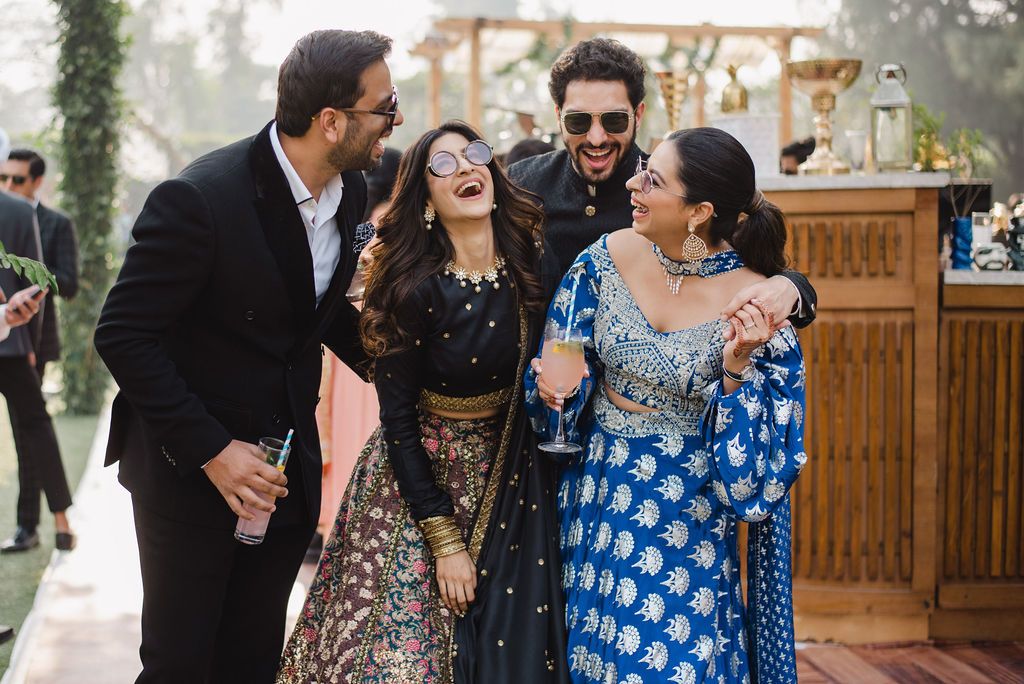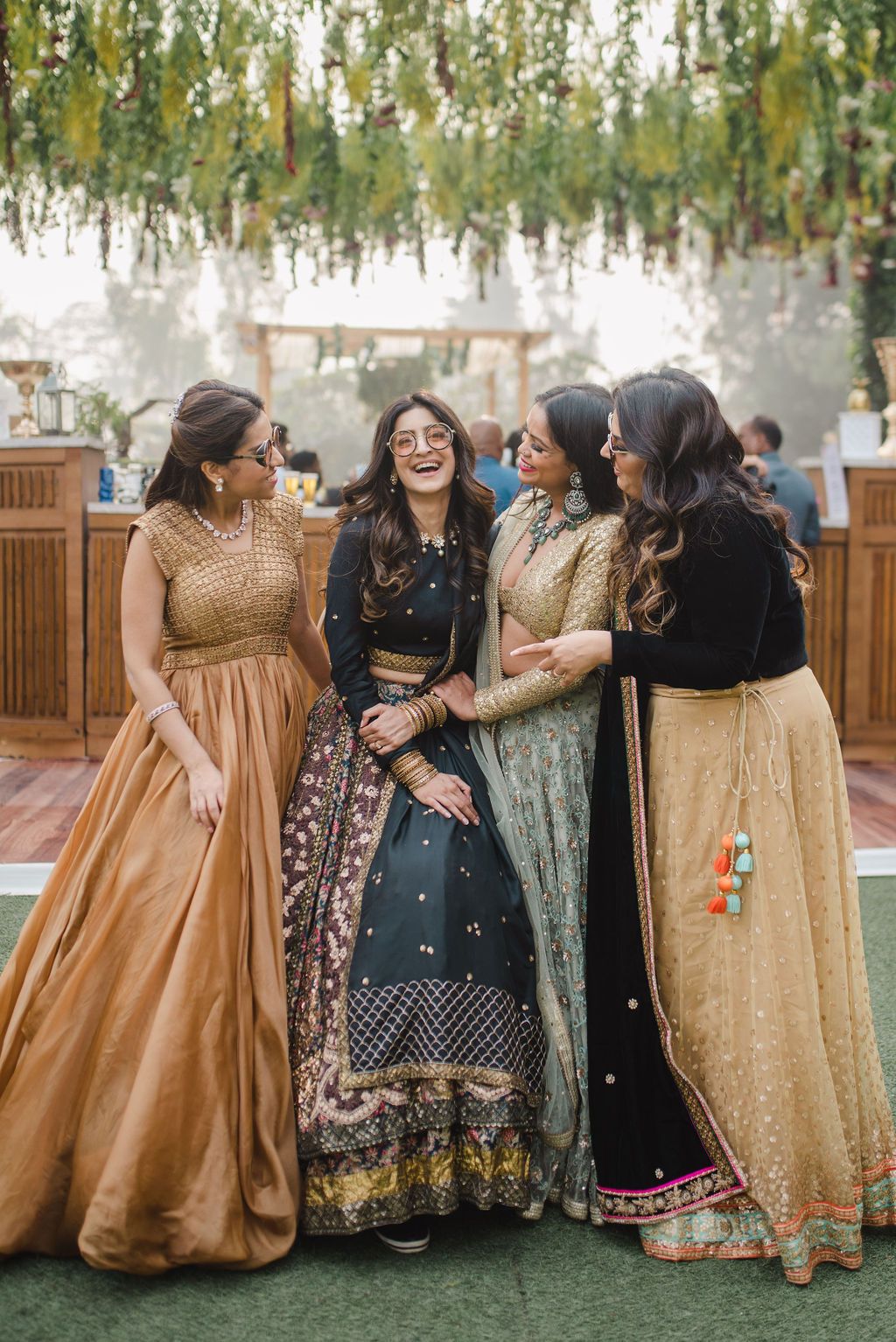 The Wedding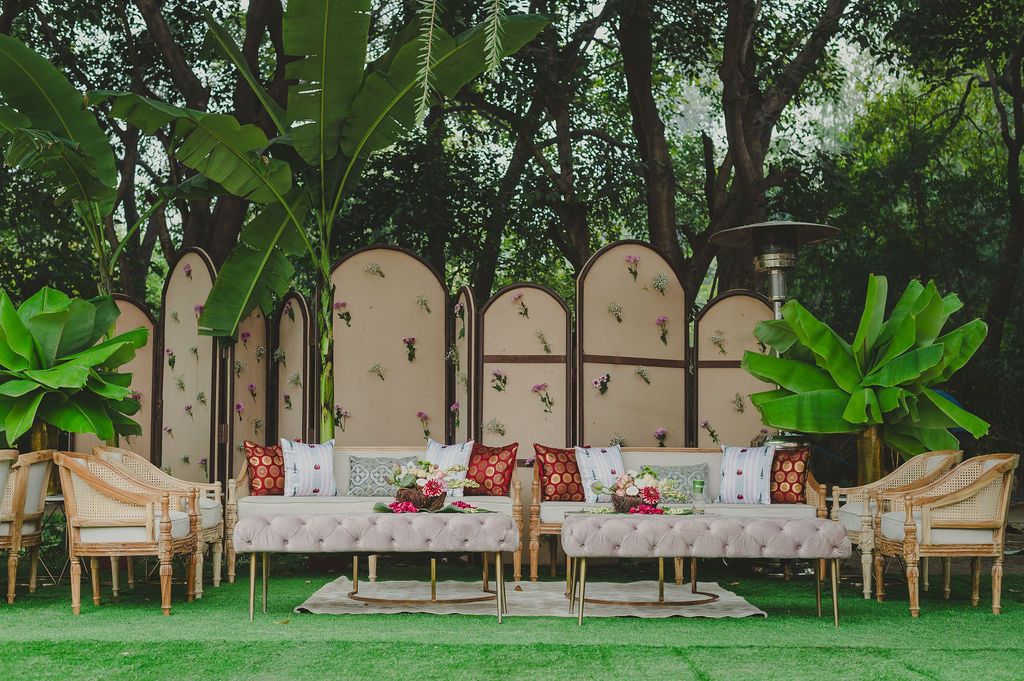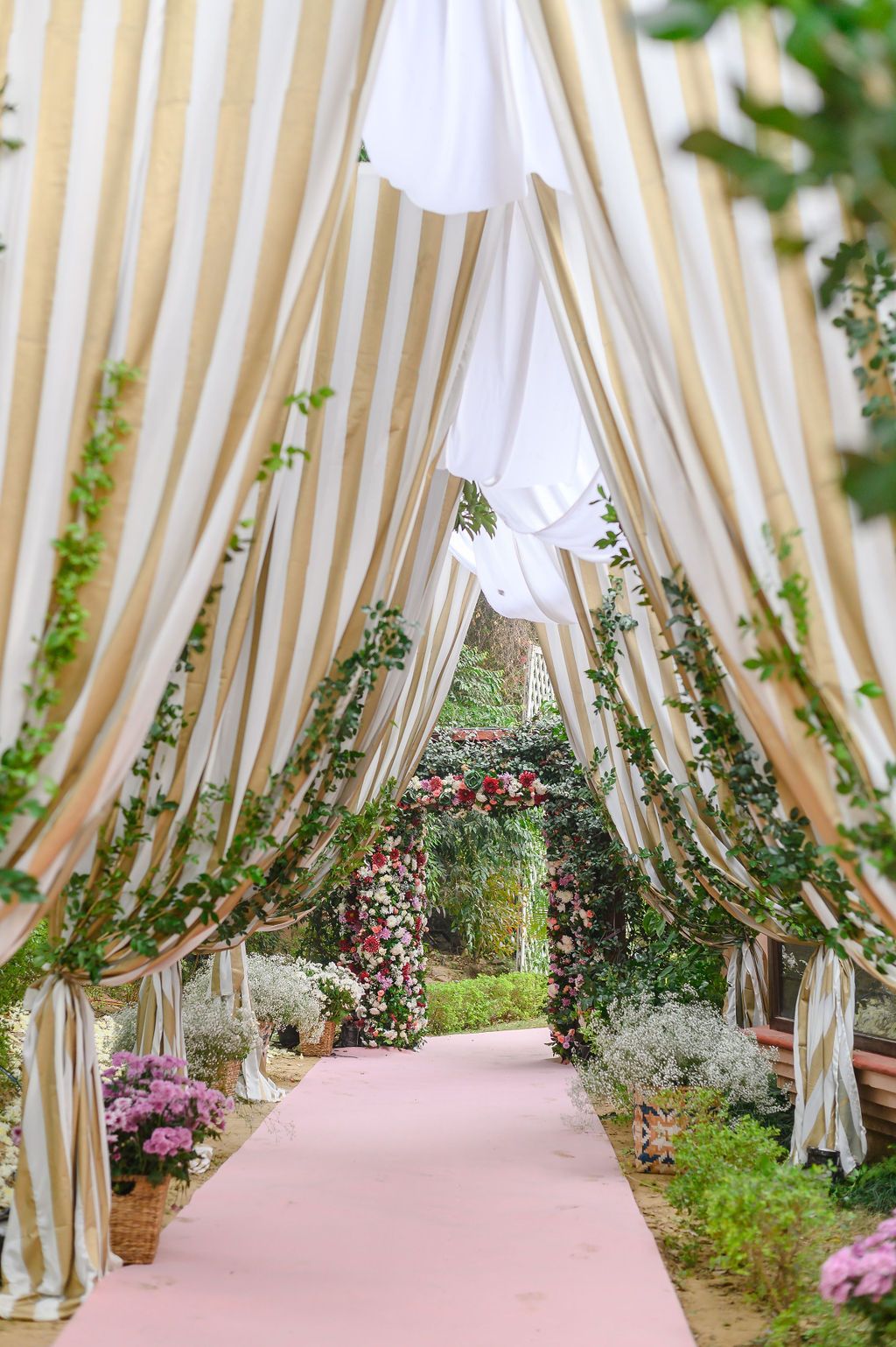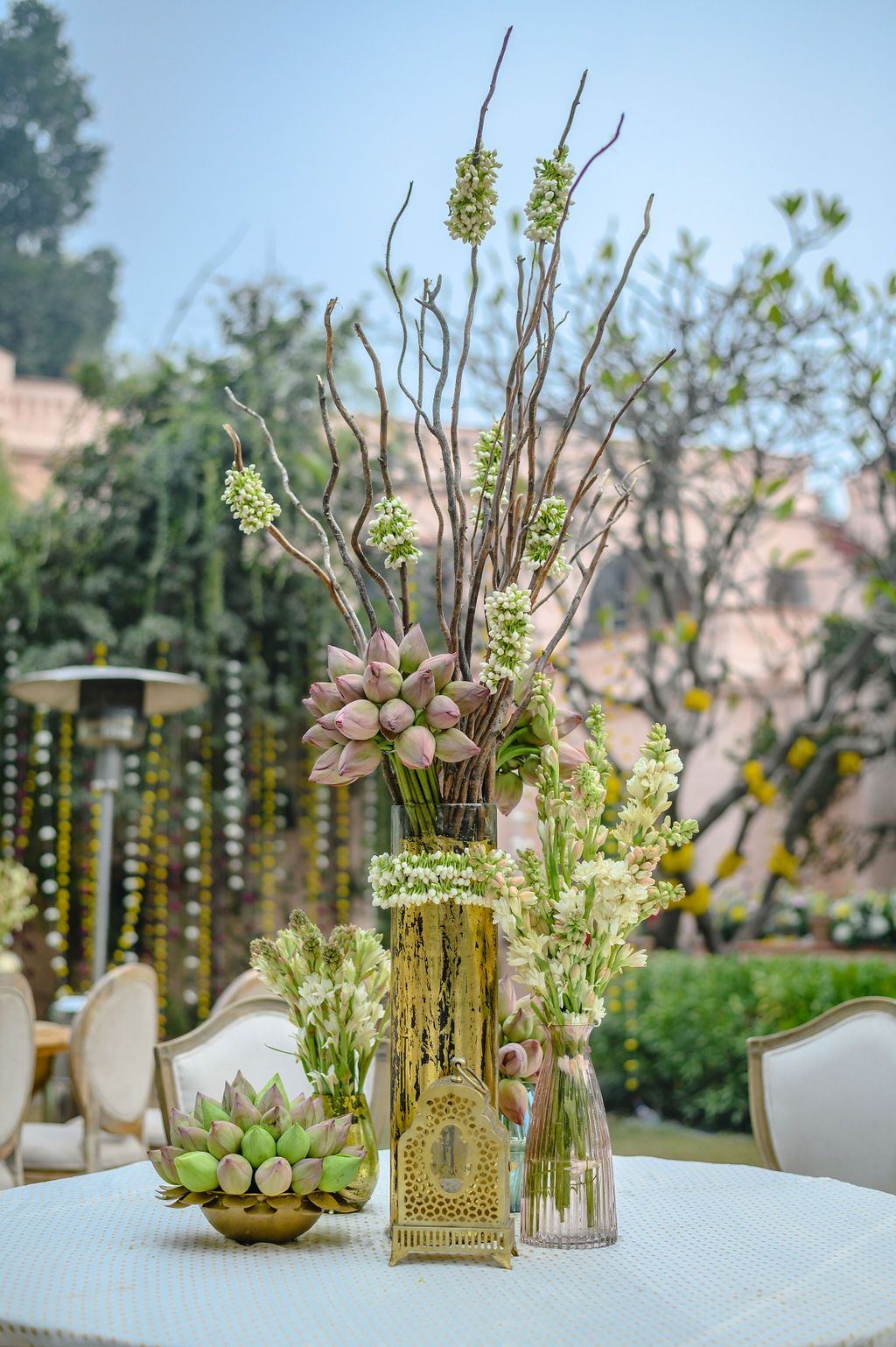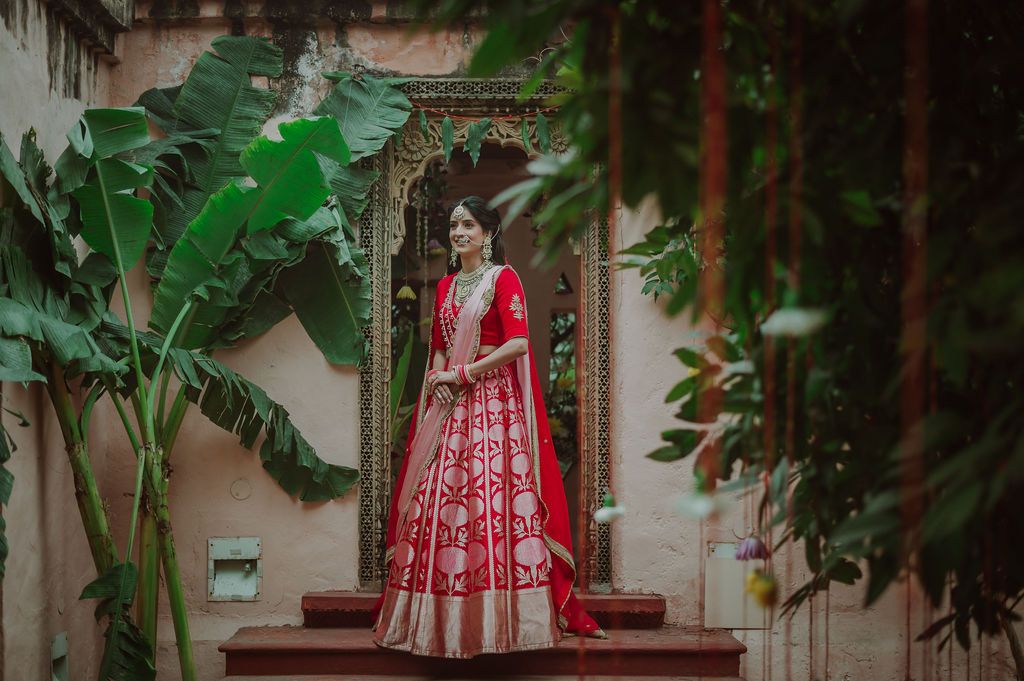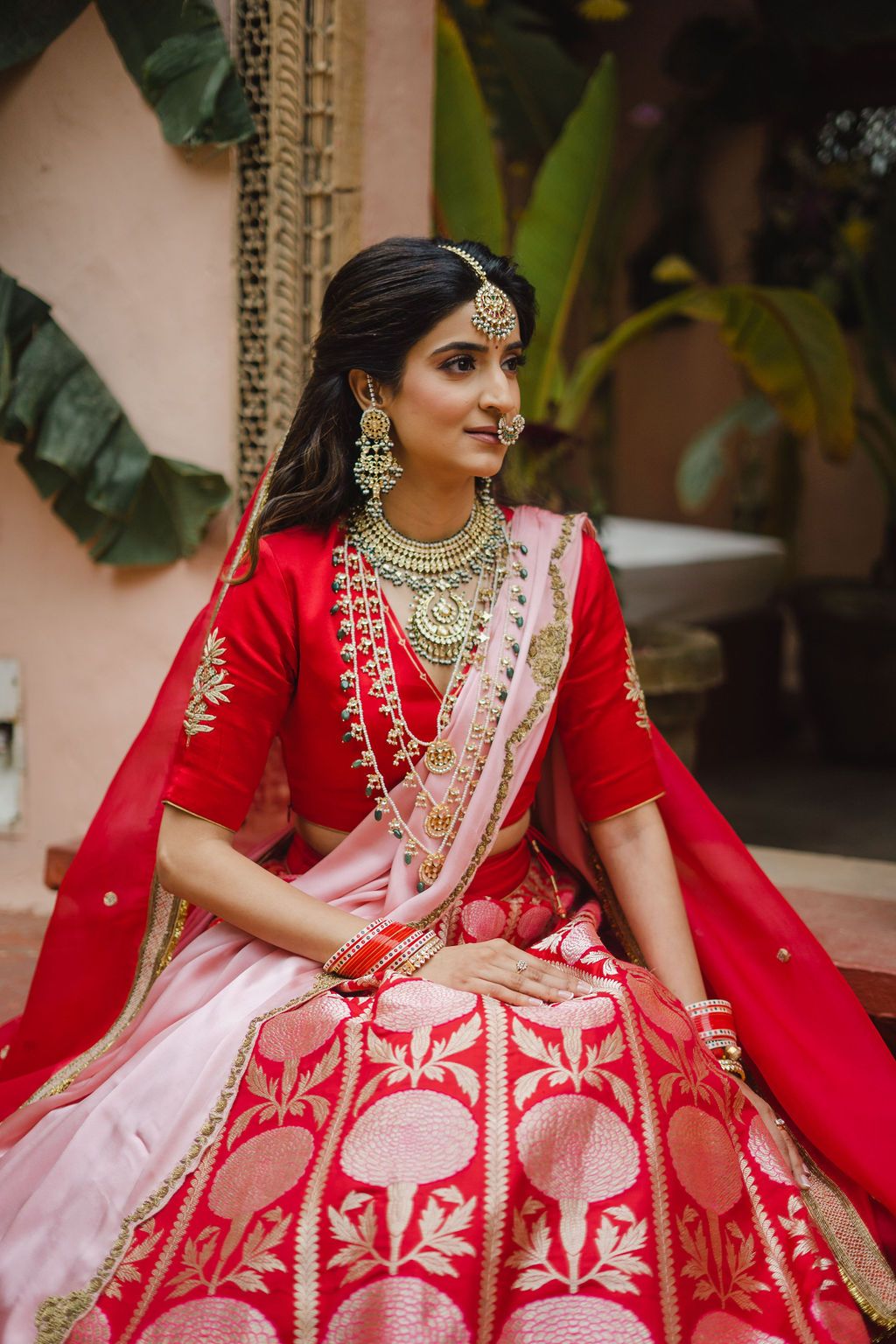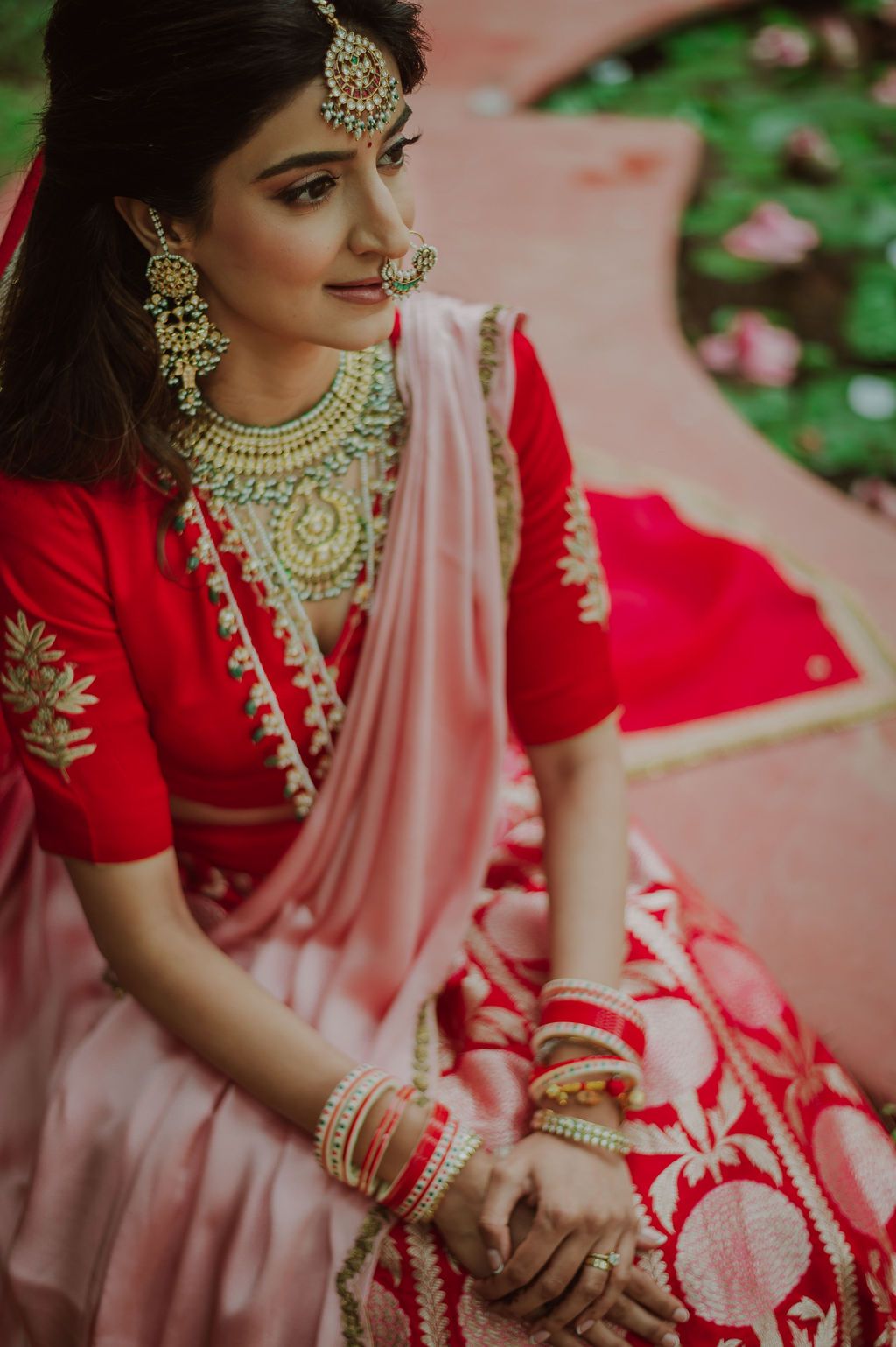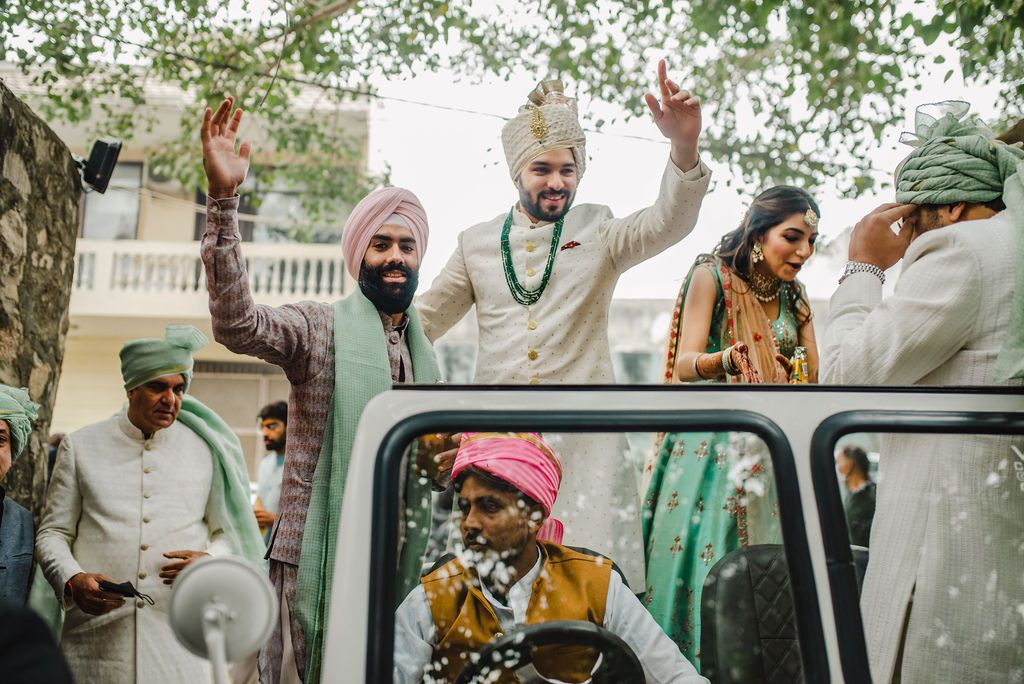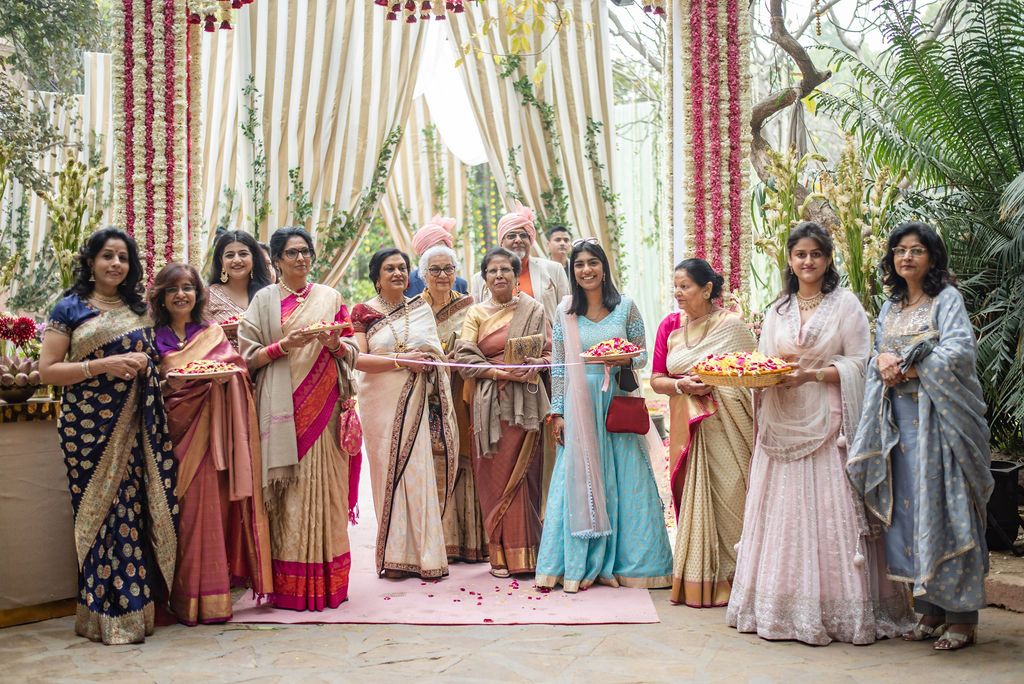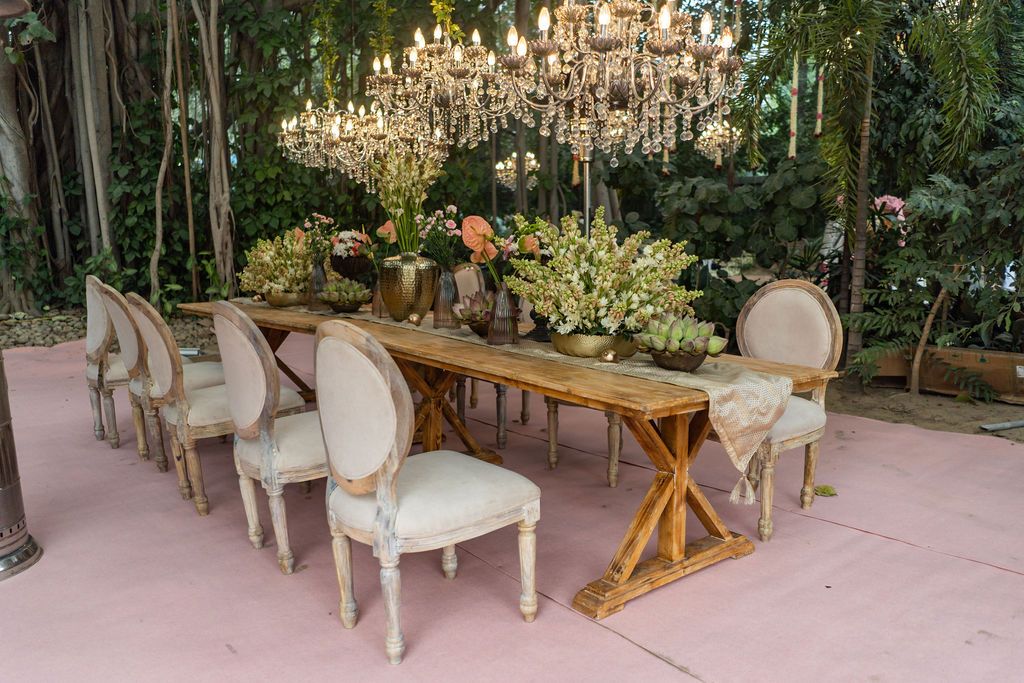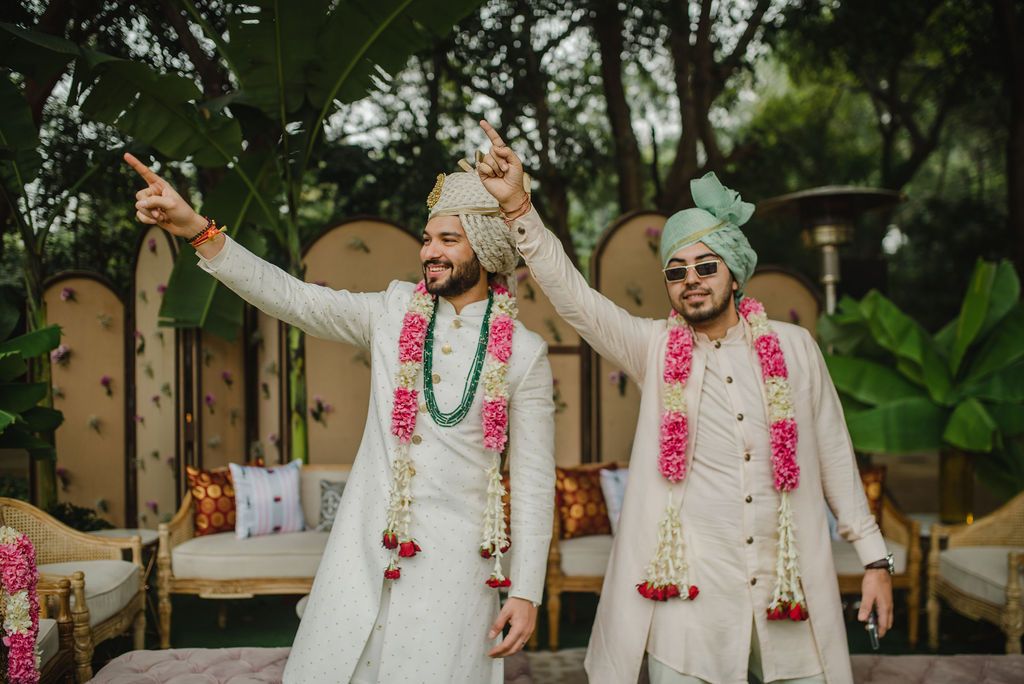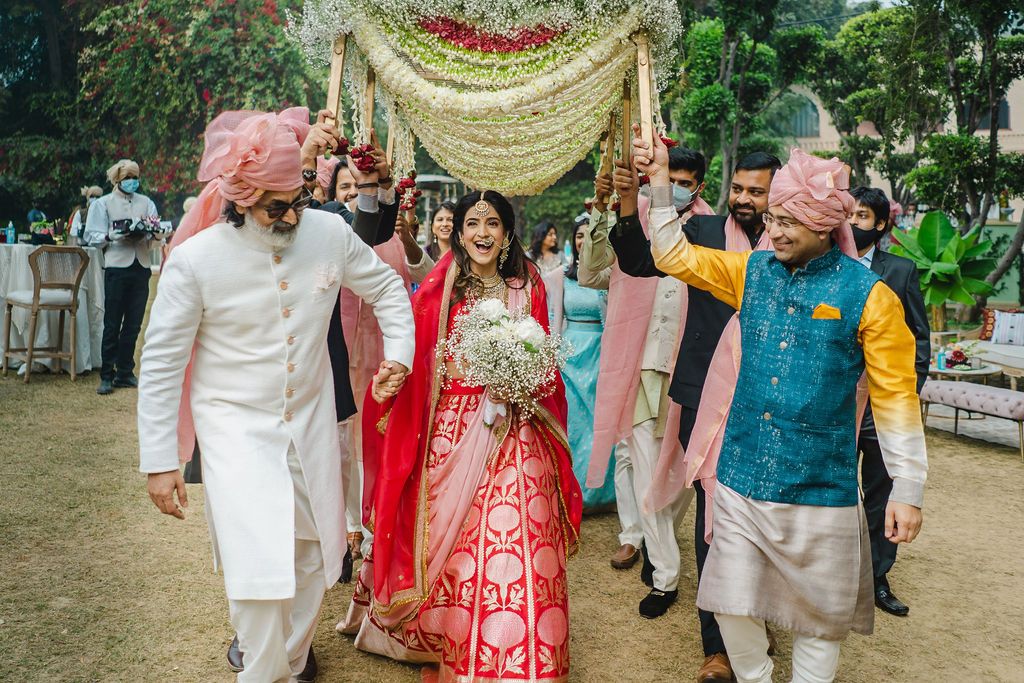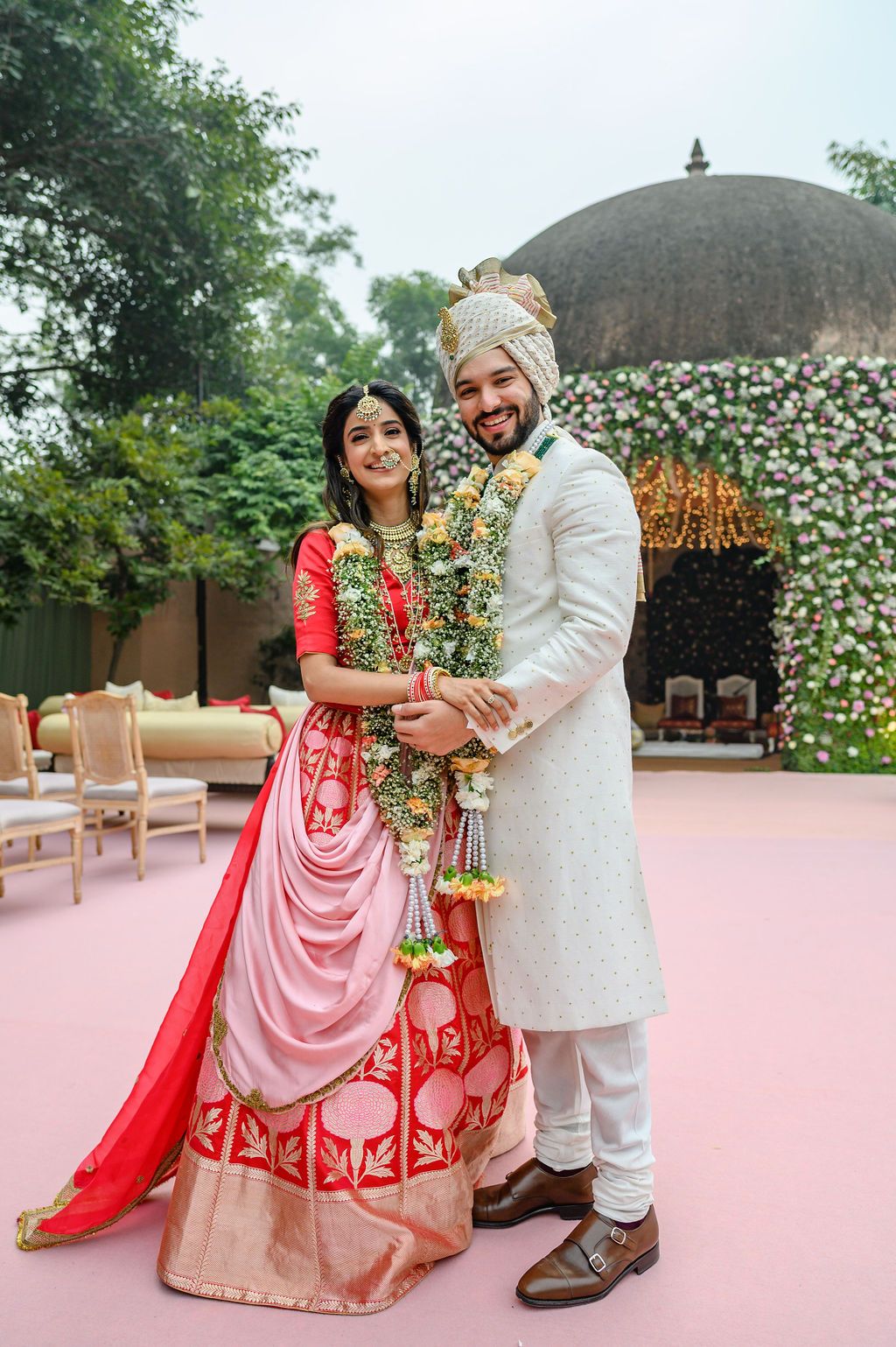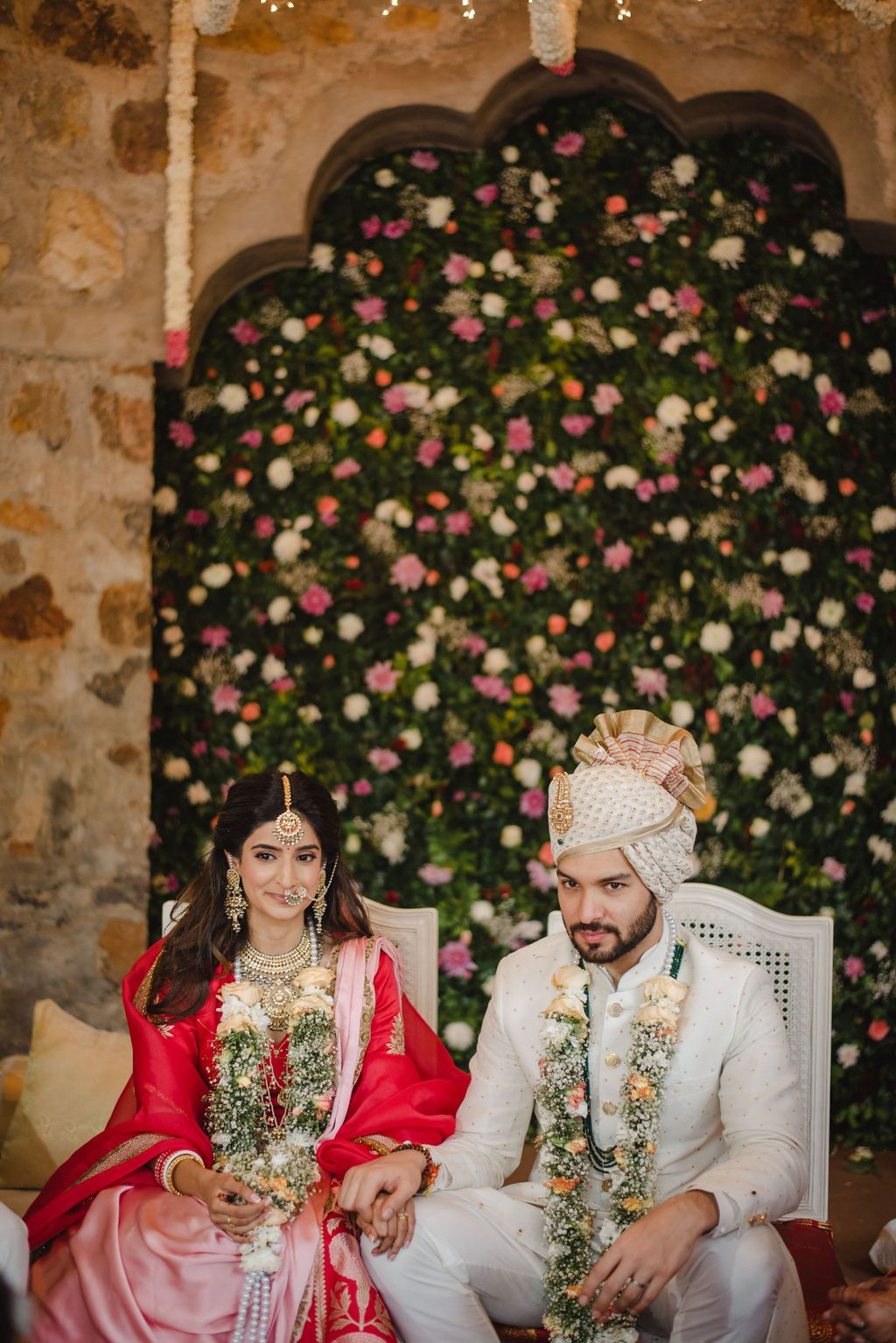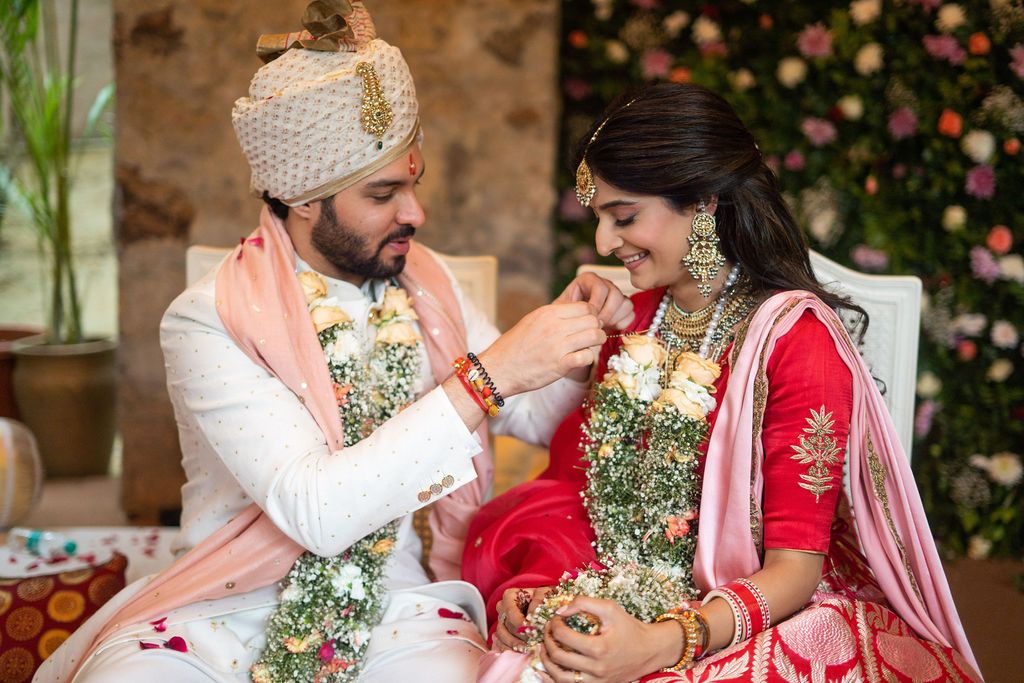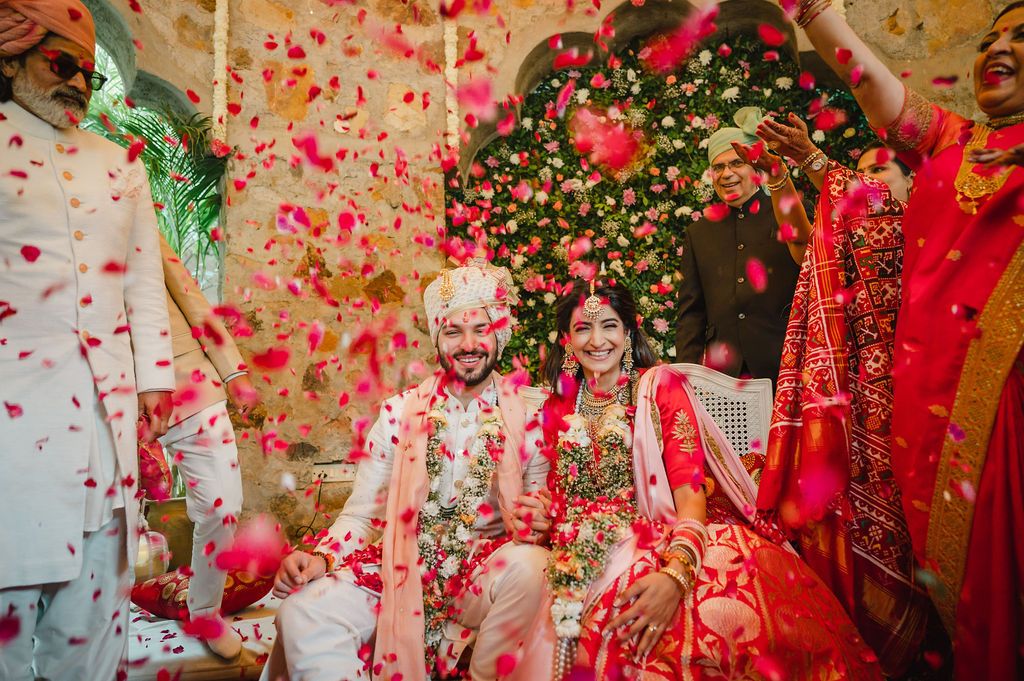 From The Bride: 
26 December 2021. My style is very understated - I knew I wanted to devote attention to detail but not have an over-the-top wedding like the weddings you find in Delhi nowadays! I wanted to work with vendors I knew - or already felt an affiliation towards - so it felt like working with friends! I curated every little detail with a lot of help from really special friends and family - and it felt so much more special because it was all put together by us ourselves!
Vendor Reviews: 
The best part was that all my vendors - from Clayton for the bar, to Anil as the DJ, to Gayatri as the Makeup Artist, to Dhanika and to Rashi and Nidhi were really good friends - and coordinated like a house on fire. I also tried to hire as many female-led businesses as I could - and I'm so glad I had such a strong girl tribe to support me in making this day come to life!
Makeup Artists: Mehendi - Maitreyi, Cocktail - Shagun, Wedding - Gayatri Sharma
They are all fabulous and go out of their way to make you feel comfortable and really listen to what you have in mind!
Photographer: Dhanika Choksi
I had crossed paths with her a few years ago when I did a little modeling for her close friend's designer label. I'd never thought I could find a photographer as warm as her and knew from that moment I would love to work with her whenever I got married!
Decor: Wedding - Rashi & Nidhi Events
They are unbelievable - not only did we click from the very first conversation but they just got my vision and added so many special touches and accents that elevated the whole look & feel! The Vedi - in this ancient dome structure at the Banyan Tree was supposed to be the 'hero' of the event decor and they elevated it into pure magic with flowers and fairy lights - it was truly magical and something I'll cherish forever. 
Bridal Outfits: Mehendi - A&R by Rhea Kapoor, Cocktail - Debyani & Co, Wedding - Raw Mango
Raw Mango is an absolute dream. I love the understated elegance of a Raw Mango ensemble, and not only did they help me put together an outfit I could break up and wear individually multiple times, but it was also so lightweight and easy to dance the night away in! A&R by Rhea Kapoor is a very close friend of my Husband's (and now mine) and she's a doll - took great care to customize the outfit into something lightweight and elegant and something I would wear for years to come! Our cocktail was actually supposed to be a night reception event but due to a sudden change in the rain forecast and Haryana curfew, we shifted the event into a pre-wedding sundowner - so my black nighttime event outfit ended up becoming something I had to wear in the day. But the outfit came together beautifully- Debyani and her team (Suruchi) are really helpful and designed the whole outfit from scratch - I love their aesthetic but didn't want an outfit that was already plastered over Instagram! They designed every motif from scratch and it was the most unique and vintage-looking outfit I ended up wearing!
Groom Wear: Mehendi - Sureena Chowdhury, Cocktail - Arjan Duggal, Wedding - Rajesh Pratap
Rajesh Pratap is a class apart with their quality of work and design sensibilities. His team (Sapna) helped us put the whole thing together and got the outfit right in the first fitting - which was a blessing considering my husband flew in just a week before the wedding and everything was done virtually! Arjan Duggal for the reception turned cocktail bandhgala - again someone I eventually found a friend in - he was so helpful we ended up getting my father-in-law's outfit through him as well! Sureena Chowdhury's budding work in menswear for the Mehendi - again a very close family friend and they went out of their way to customize every little detail for us!
Bar: Clayton Behind Bars
The most fun and dreamy cocktails that people still can't stop raving about! I highly recommend investing in a great bar team for your wedding!
DJ: DJ Anil
He knows exactly how to get a party started - and going for hours! I had high hopes and he didn't disappoint at all!
Catering: Ranch Catering
This is my father-in-law's own company so I'm definitely biased but considering my father is also a chef - food is very very special to us! They managed to curate the most expansive yet unique menus on each day! People went mad over the soft shell crab and lobster!
Vendors: Venue: Mehendi - Private Farm, Cocktail - Amaara, Wedding - Banyan Tree; Makeup Artists: Mehendi - Makeup by Maitreyi★ 5 , Cocktail - Makeup by Shagun★ 5 , Wedding - Gayatri Sharma★ 4.9 ; Photographer: Dhanika Choksi Photography★ 4.9 ; Decor: Wedding - Rashi Nidhi Event Design Boutique★ 5 ; Bridal Outfits: Mehendi - AK by Rhea Kapoor★ 5 , Cocktail - Debyani & Co , Wedding - Raw Mango ★ 4.2 ; Groom Wear: Mehendi - Sureena Chowdhury, Cocktail - Arjan Dugal , Wedding - Rajesh Pratap Singh★ 4.6 ; Bar: Clayton★ 5 ; DJ: DJ Anil★ 5 ; Catering: The Ranch★ 4.8