An Elegant Goa Wedding With The Bride In A Radiant White Lehenga
BY Aakanksha | 02 Jul, 2019 | 4152 views | 4 min read
Who knew white bridal lehengas could look so radiant? Not us for sure! When we first saw Vedita's pictures, we knew it was something different and unique and we had to feature it! Add to that the backdrop of Arabian Sea and setting sun, and you've got yourself a beautiful wedding. Arjun & Vedita knew each other for a decade before they decided to tie the knot and that love was evident on their faces as they got married and promised to spend the rest of their life with each other. Sunny Pariani Photography★ 5 's lens captured this gorgeous seaside wedding in a picturesque manner while Radisson Blu, Cavelossim, Goa was as perfect a venue as they could have hoped for! 
Meet Vedita & Arjun 
Arjun + Vedita Wedding Teaser from Sushil Pariani on Vimeo.
Vedita tells us how they met and their love story, " Arjun and I met in a party in Pune through some common friends, 10 years ago. Rest is a fairytale and we are too much in love to give any detail!!" 
The Haldi & Chura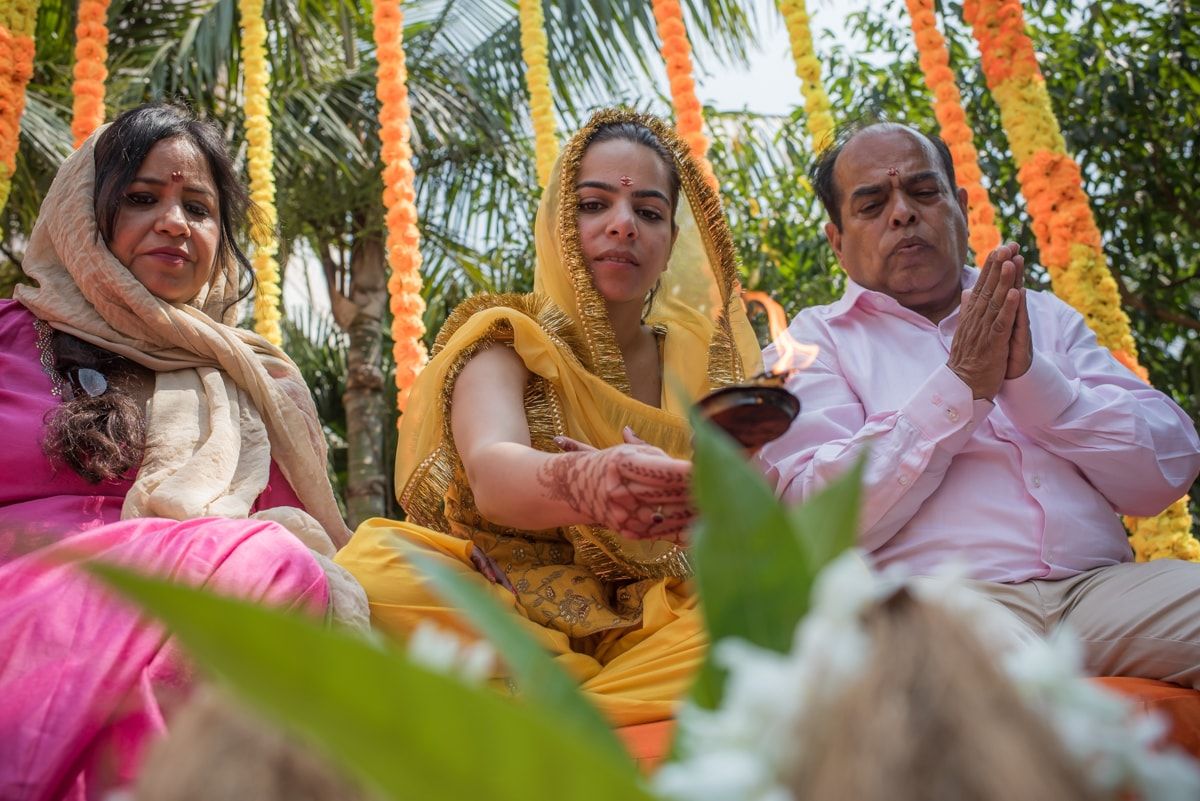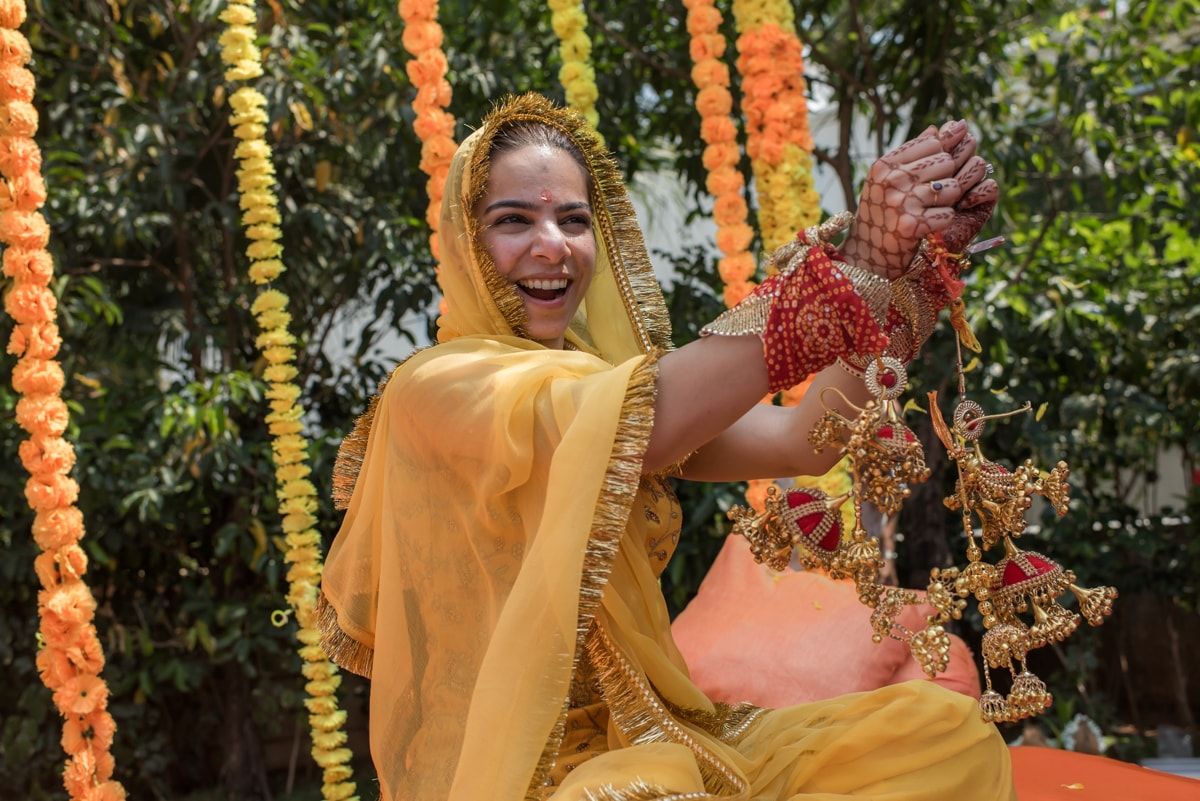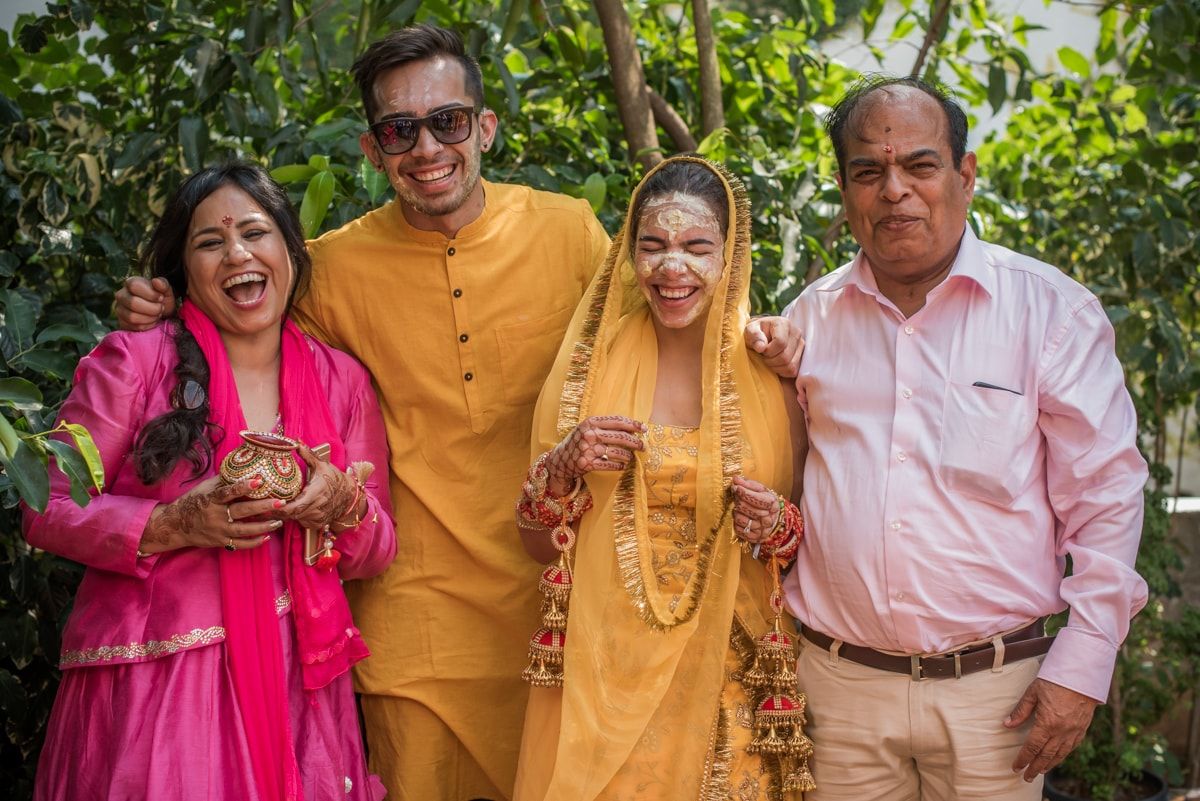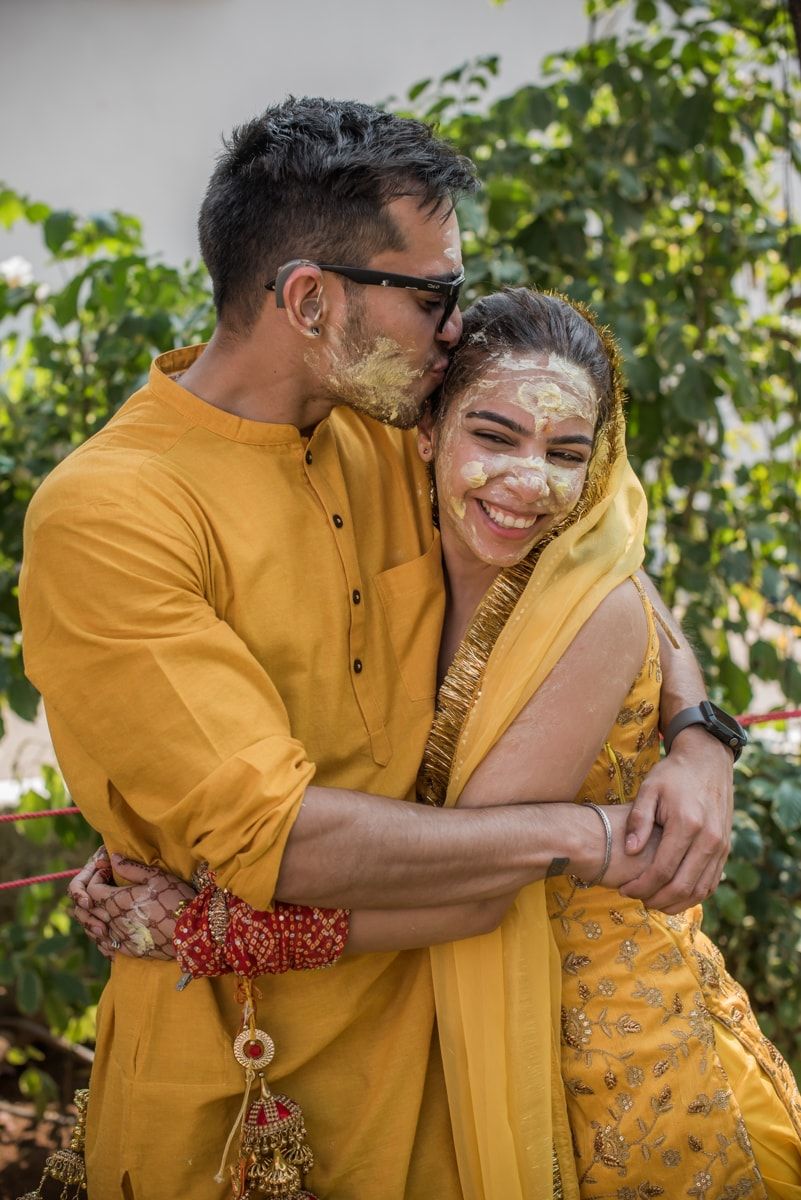 The Wedding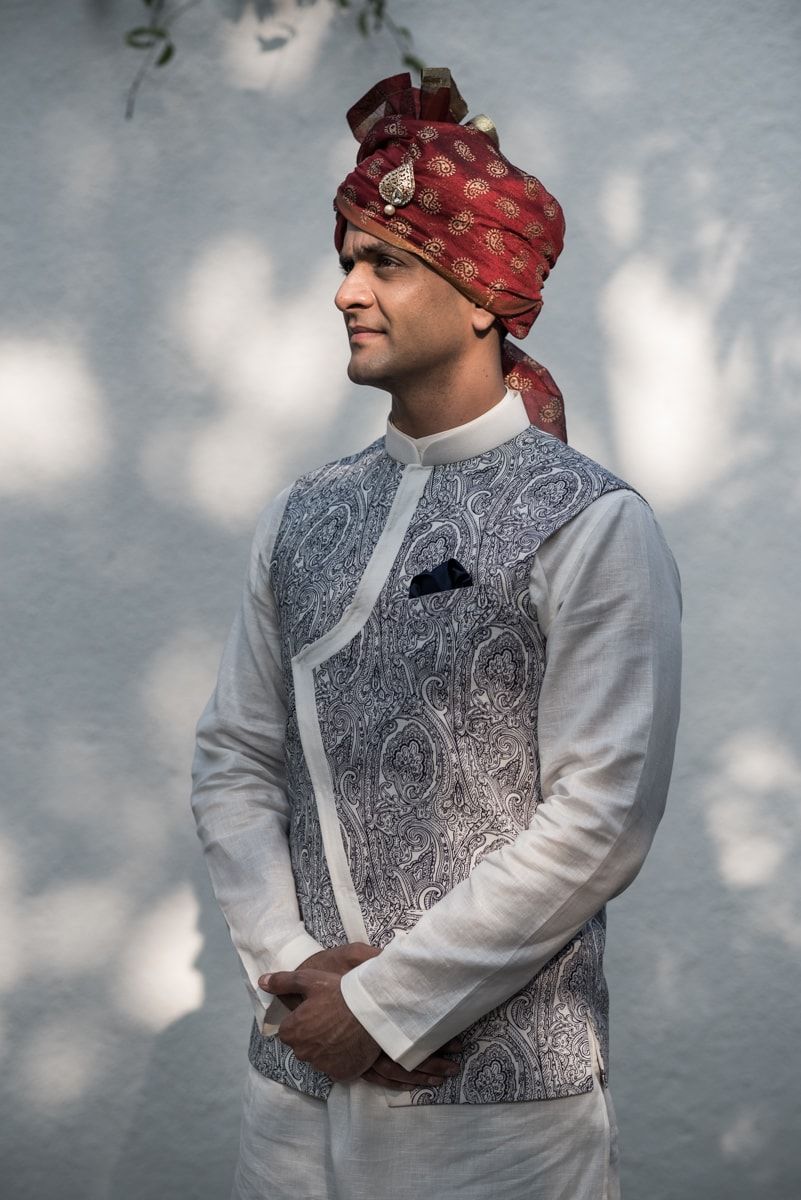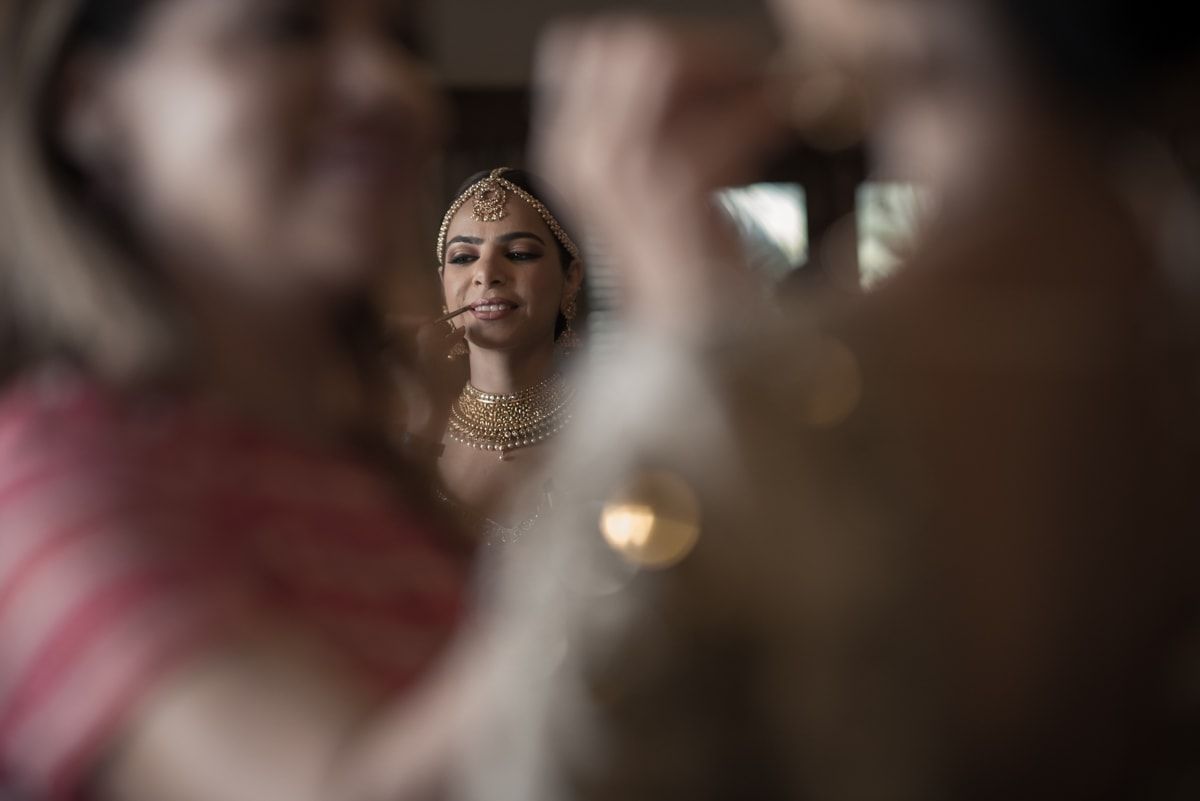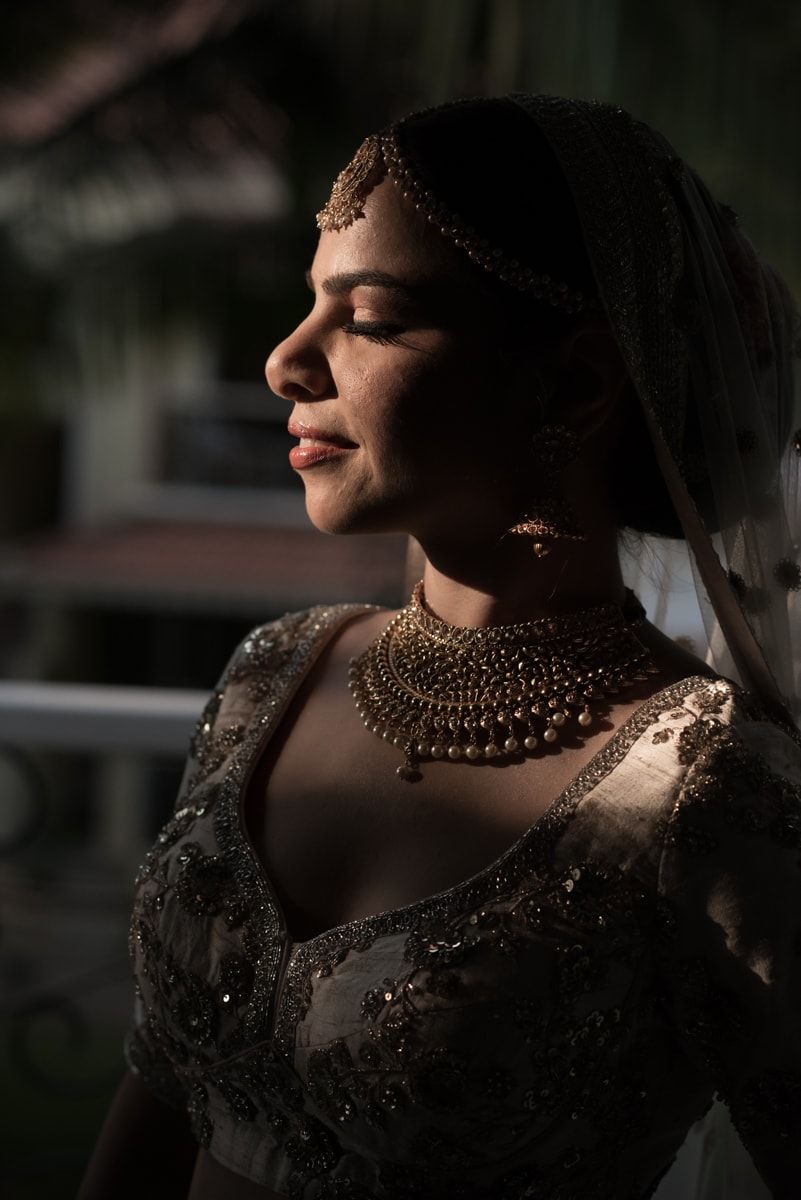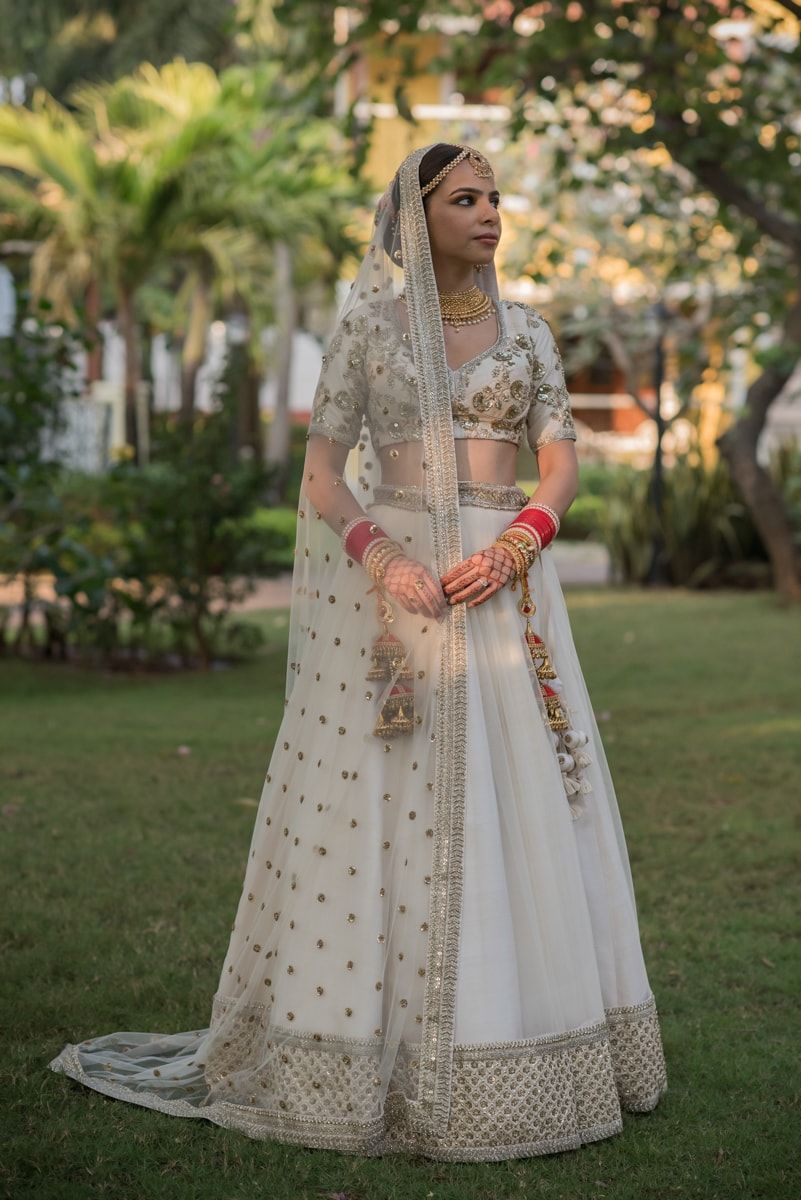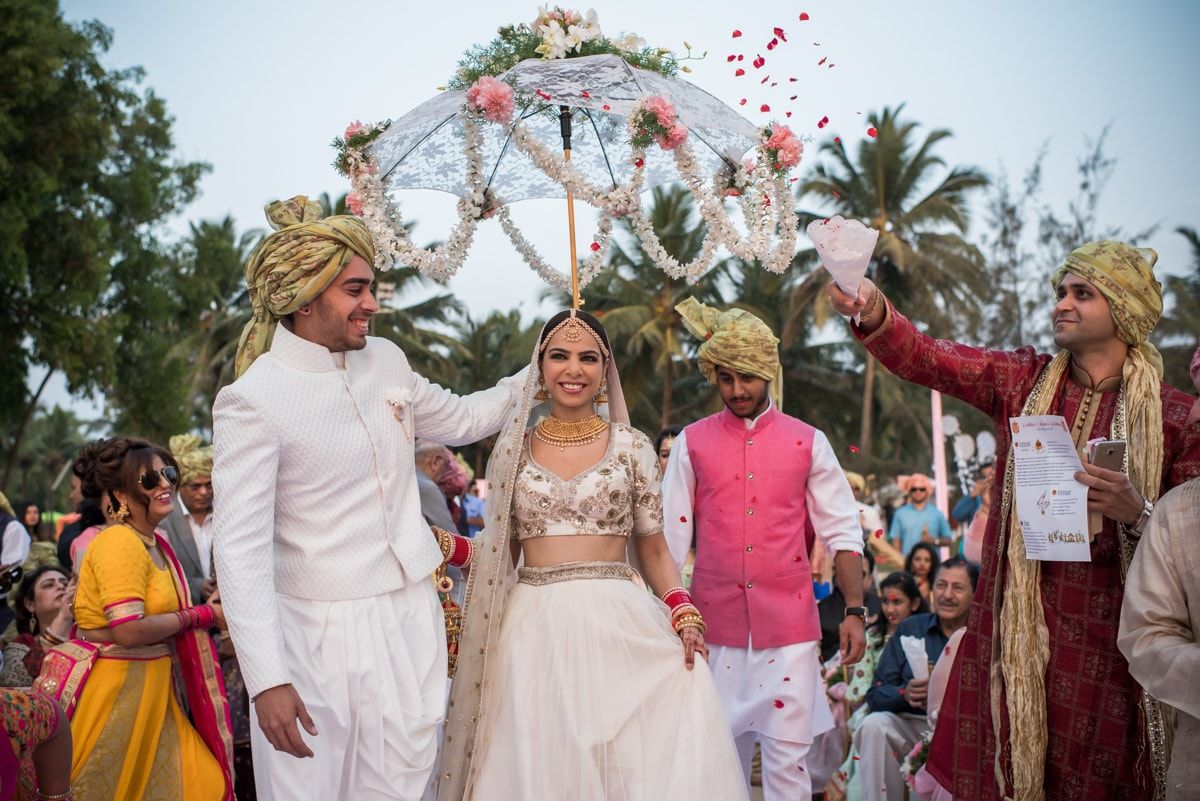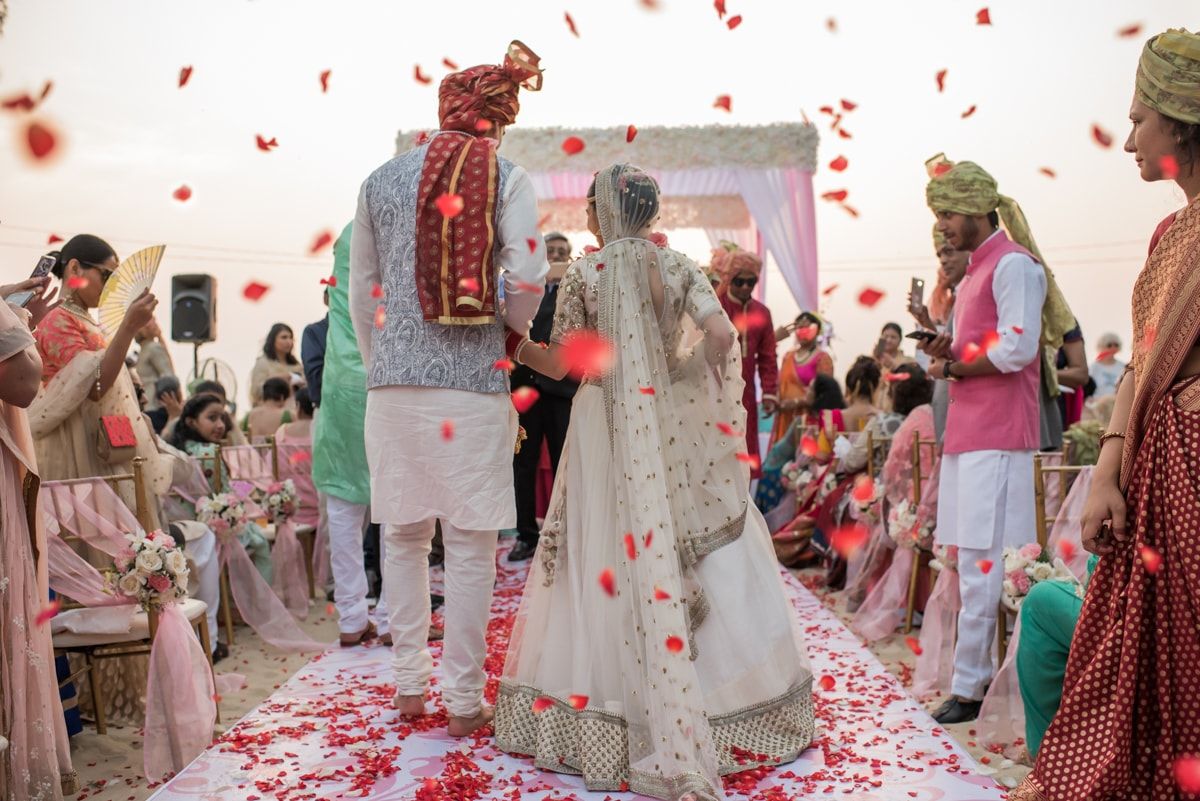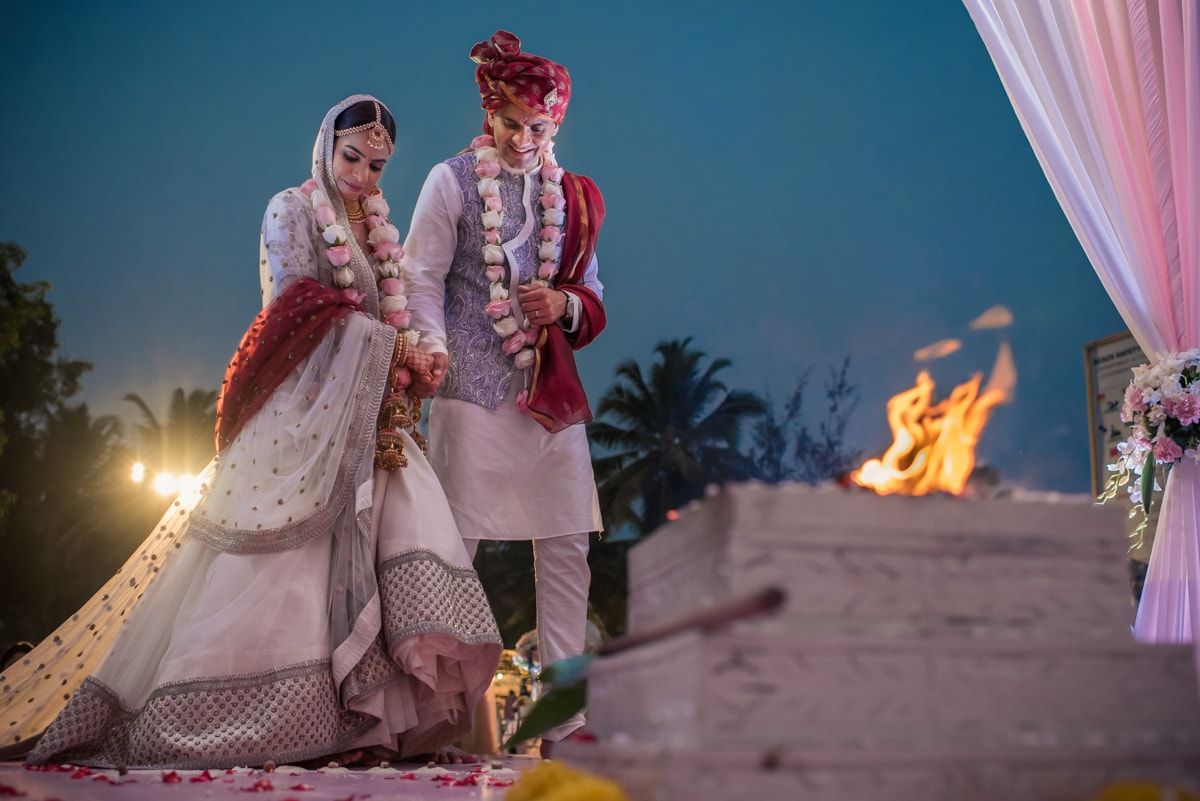 Vendor Reviews: 
Weddings are a sacred and special event and when it's your own, it is the endeavor of every couple to make it extra special! We have been visiting Goa on holiday and once we decided to tie the knot, we decided on Goa as the destination. After a lot of researching and discussions, we decided to have the wedding at the Radisson Blu, Cavelossim. A beach resort in South Goa. I must say, it was the perfect decision! Right from the management to the junior staff, every effort went into making the event a memorable one. Here, I would like to make a special mention of Mr.Vikram Antao- Vice president, Mr. Maqbool- accommodations manager and Chef- Mahesh.
The entire team left no stone unturned. We would HIGHLY RECOMMEND this resort as a wedding venue or venue for any special event.
BRIDE: Marvie Ann Beck A star artist for celebrities in the show biz world with a down to earth persona and a humble heart, oh and her magic wand. I can't thank Marvie and her team enough to make me feel beautiful and special on my big. OF COURSE RECOMMENDED!
GROOM: Shiffaun, Goa. Boys, it's 2019. So contact Shiffaun and let the work speak.
We were very happy to have chosen Sunny and his team as our wedding photographer. On the lead up to our wedding, he was very organised and easy to communicate with. There are so many people to coordinate in a wedding, but Sunny was the one person in the wedding that was more ahead of us, which was such a relief. The pictures were above and beyond what we ever thought we could have imagined. When Arjun and I sat together to go through our wedding album, it felt like we had travelled back in time and were living the moment again. We would absolutely  recommend Sunny and team to anyone who is looking for creative and candid work.
Reynold's wedding Planning - Louise and her team are extremely talented, professional and resourceful. They are proficient and very resourceful and can cater to all ideas. Even though we had some communication gap (as we are based in Australia and one of the Point of contacts fell ill), everything fell in place in the end. We thank the team for their support and all the hard work.
Halima felt like a family. The team were so artistic and professional and it made such a difference. Will definitely recommend these beautiful artists. Big thanks to Halima. 
Decorar by Pranali Sheth. No words for this talented young artist. The Decorar, Pranali absorbed our ideas and brought them to life. Pranali went above and beyond and decorated (or gave life to) each card by hands. Not denying, it took us some time to get the finished product, but I can't
stress enough on the hardwork and details. I can only say, you gotta see it to believe it.
Vendors: Venue: Radisson Blu, Cavelossim, Goa; Makeup Artist: Marvie Ann Beck (Bride), Shiffaun (Groom); Photographer: Sunny Pariani Photography★ 5 ; Decorator: Reynold Weddings★ 3.3 ; Bridal Outfits: Mehendi - KaSo Designs, Cocktail - The Dollhouse, Australia, Wedding - Sabyasachi Mukherjee★ 4.9 , India, Reception - Aharin By Prasansha and Ashish★ 5 , Delhi; Mehendi Artist: Halima Mehendi Artists; Groom's Outfits: Reception - Shantanu Nikhil Groom wear★ 4.9 , Mehendi & Wedding - Styled by Groom; Wedding Invites: Decorar by Pranali Seth.