An Exclusive Styling Service That's Perfect For Millennial Grooms!
BY Sakshi | 03 Mar, 2021 | 1332 views | 5 min read
Gone are the days when brides were the ONLY showstoppers at weddings! Grooms these days have upped their style game, and how! We are spotting more and more grooms bringing their A-game to weddings, and we love how conscious they are becoming! If you are a groom who wants to do that too, then in comes CLAD! CLAD, founded by Tanya Vohra is an exclusive styling service for grooms and their families.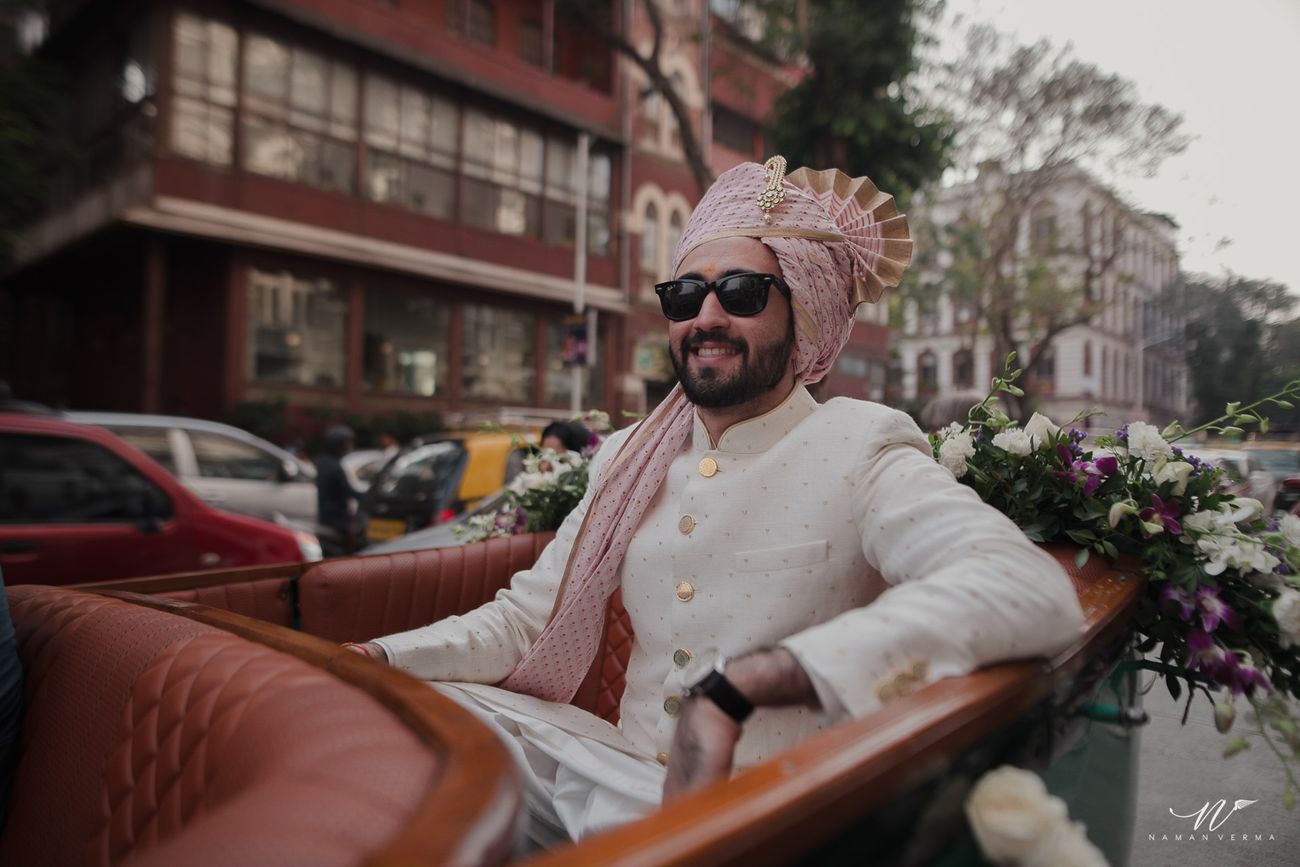 And CLAD does everything- right from understanding your requirements and your personal sense of style, to then curating specific looks for every wedding function, facilitating designer appointments and fittings, to finally helping you achieve the right outfits and styling! So everything is taken care of to ensure a groom looks his best. We decided to ask the Founder, Tanya Vohra to give us the lowdown on how CLAD works.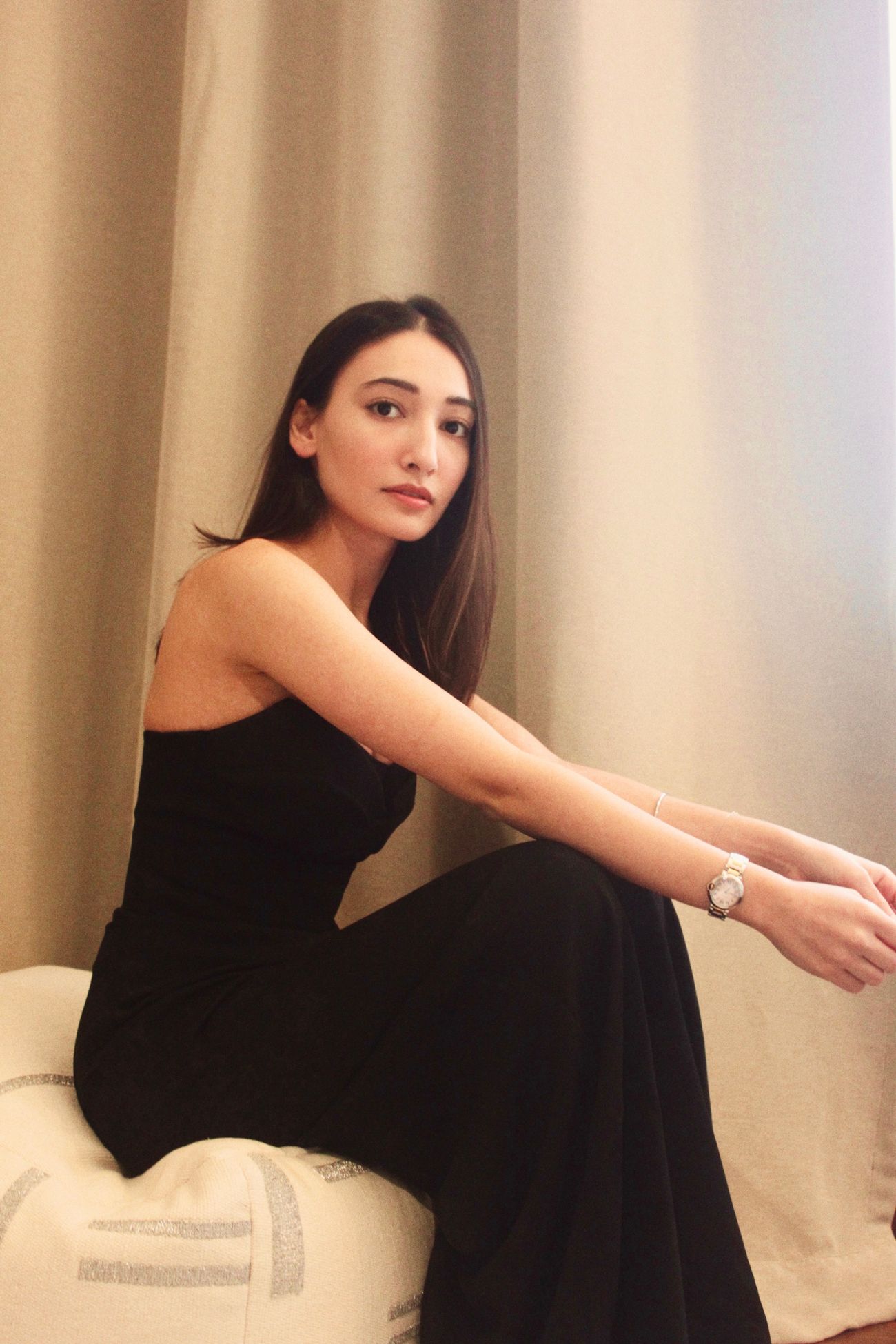 Q.1.Why are you looking at specifically styling grooms and their families?
For years, the mothers or brides have been selecting or picking out clothes for the grooms. Times are changing, and we would like to enable the grooms in getting more involved in their sartorial choices and picking out looks that match their own style sensibilities. The primary goal of this service is to basically inform men comprehensively about wedding fashion and experience a whole new enriching style experience. There are so many Indian designers doing such interesting and distinguished menswear that people haven't even heard of. I want men to experiment with their wedding looks, explore different Indian silhouettes and designers. The idea to be able to make the whole wedding shopping experience exciting for them too.
Q.2. Are you seeing a change in the way grooms are now dressing up for their big day?
Yes, absolutely - It's been so refreshing to see grooms getting involved in the entire process. An increasing number of men are opening up to newer ideas and paying more attention to the details — from the cut of their suits, the fabric and colour of their kurtas/sherwanis, to the embroidery on their bundis, the prints on pocket squares and the accessories that complement their attire. I think they are now making a conscious effort towards their appearance, grooming and overall style.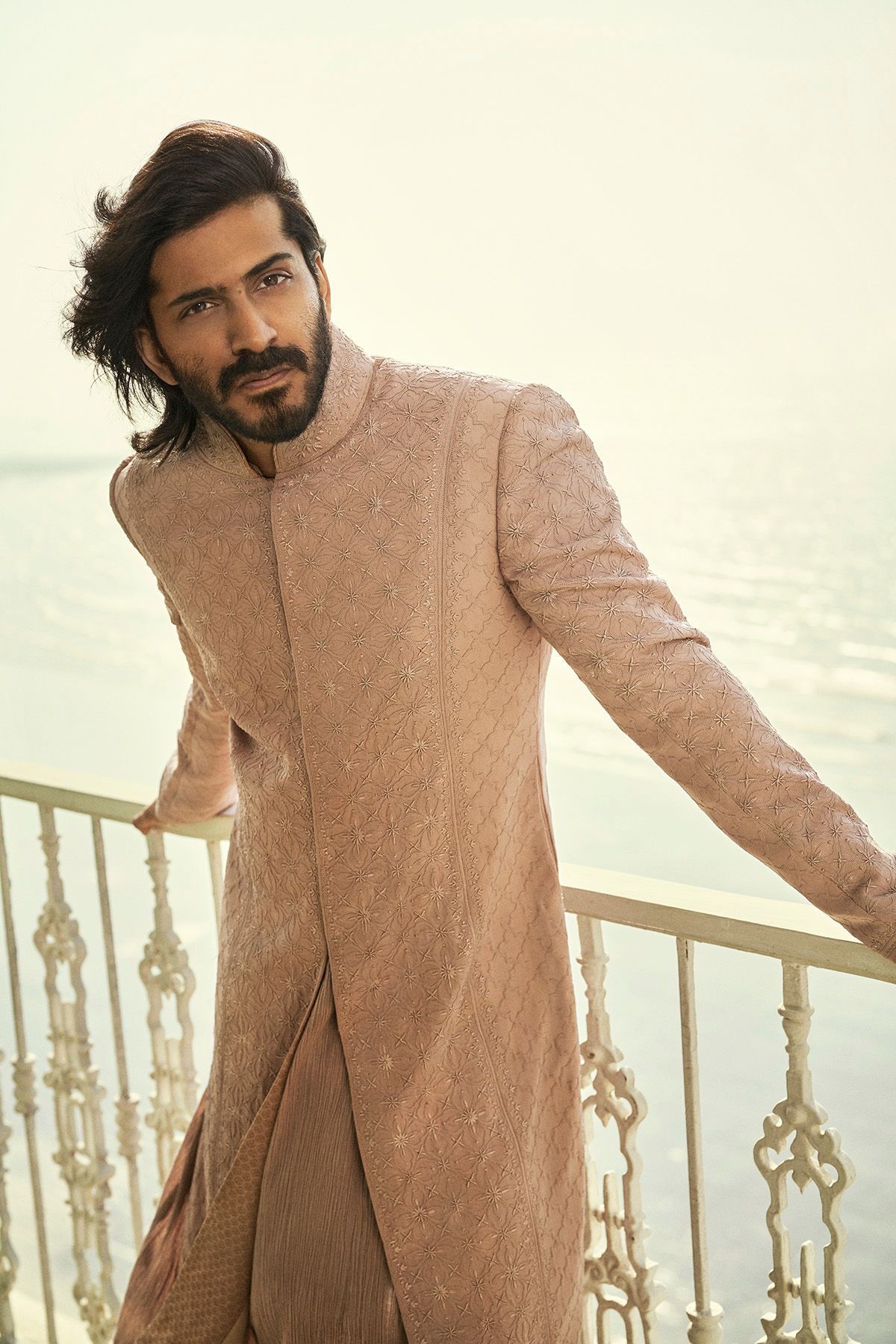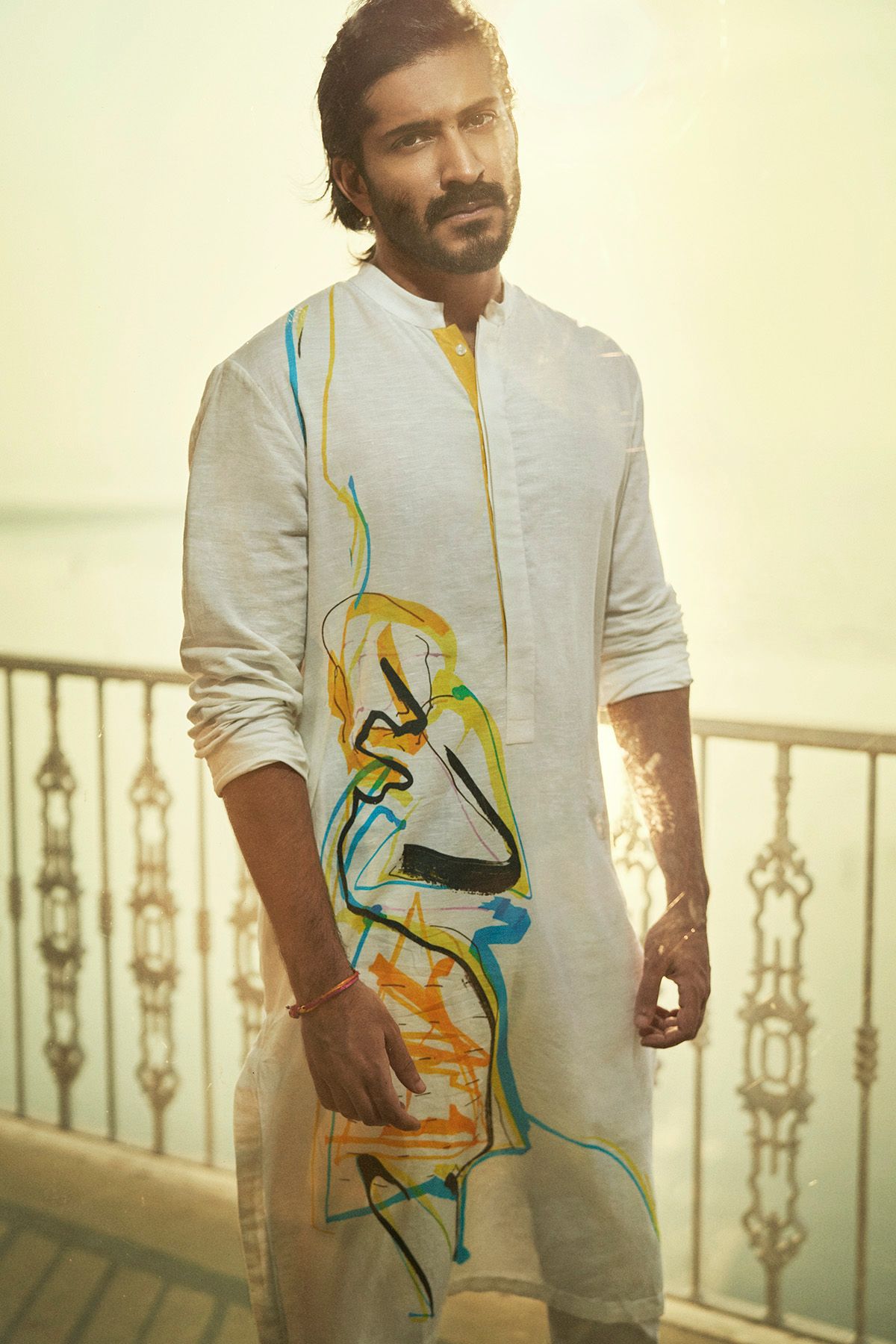 Q.3. What are the latest trends for grooms for 2021?
I feel the following wedding style directions will be strong in the year:
1. There's going to be a lot of focus on timeless elegance - be it through tone-on-tone embroideries, luxe silks, sateens and jacquards - classic cool pieces that you can wear again and again, rather than the ones that stay hung in the closet once the wedding's done.
2. There's a strong focus on tuxes. Lots of men are choosing slick sharp evening jackets and progressive tuxedos for their receptions and Sangeets. This vibe will grow further and it's a great time to experiment with tuxes and evening suits for men.
3. Solid bold colour - bright silk kurtas and bundis in jewel tones of ruby, emerald, sapphire and amethyst will be huge - but in monochrome, head-to-toe versions, rather than contrasts.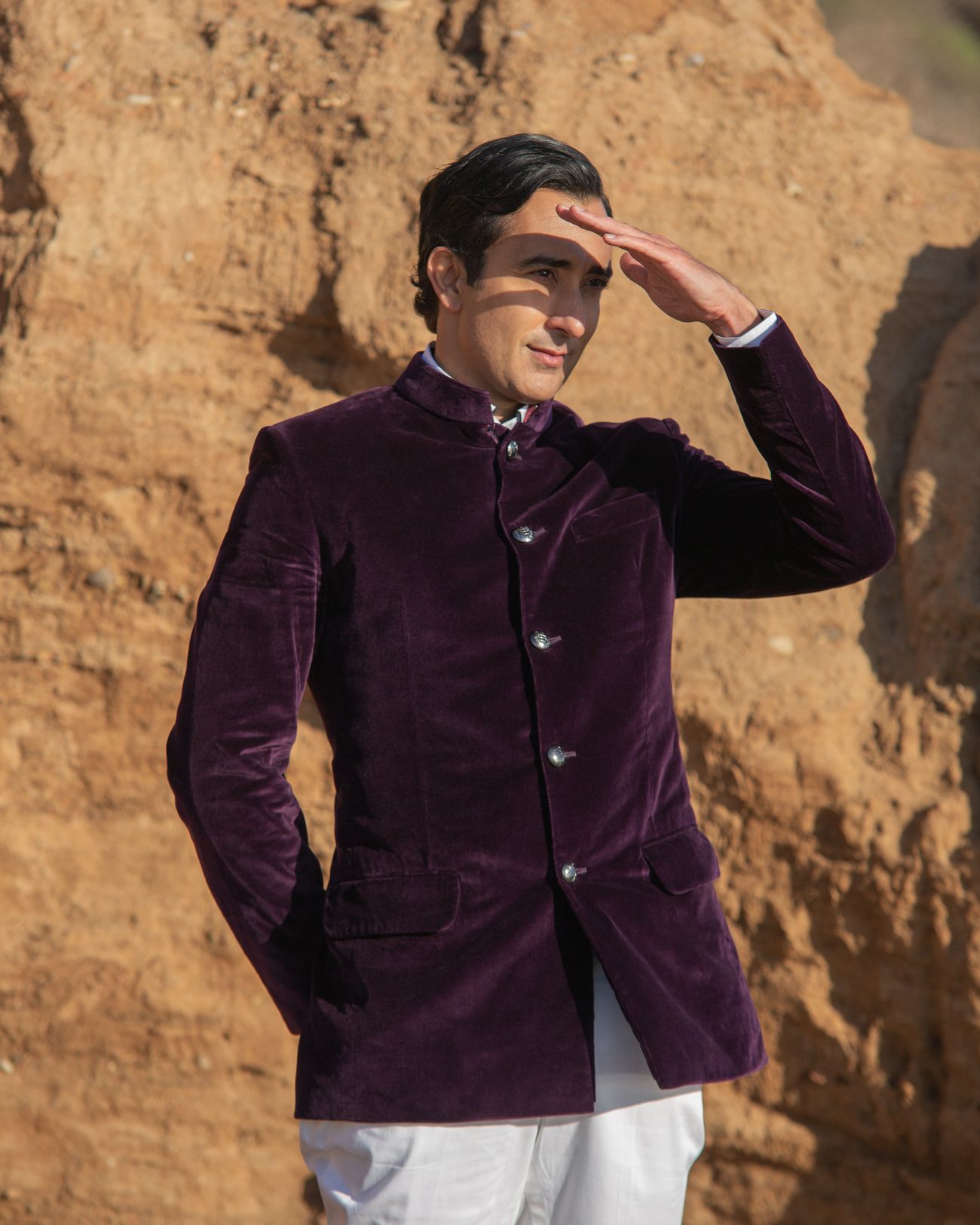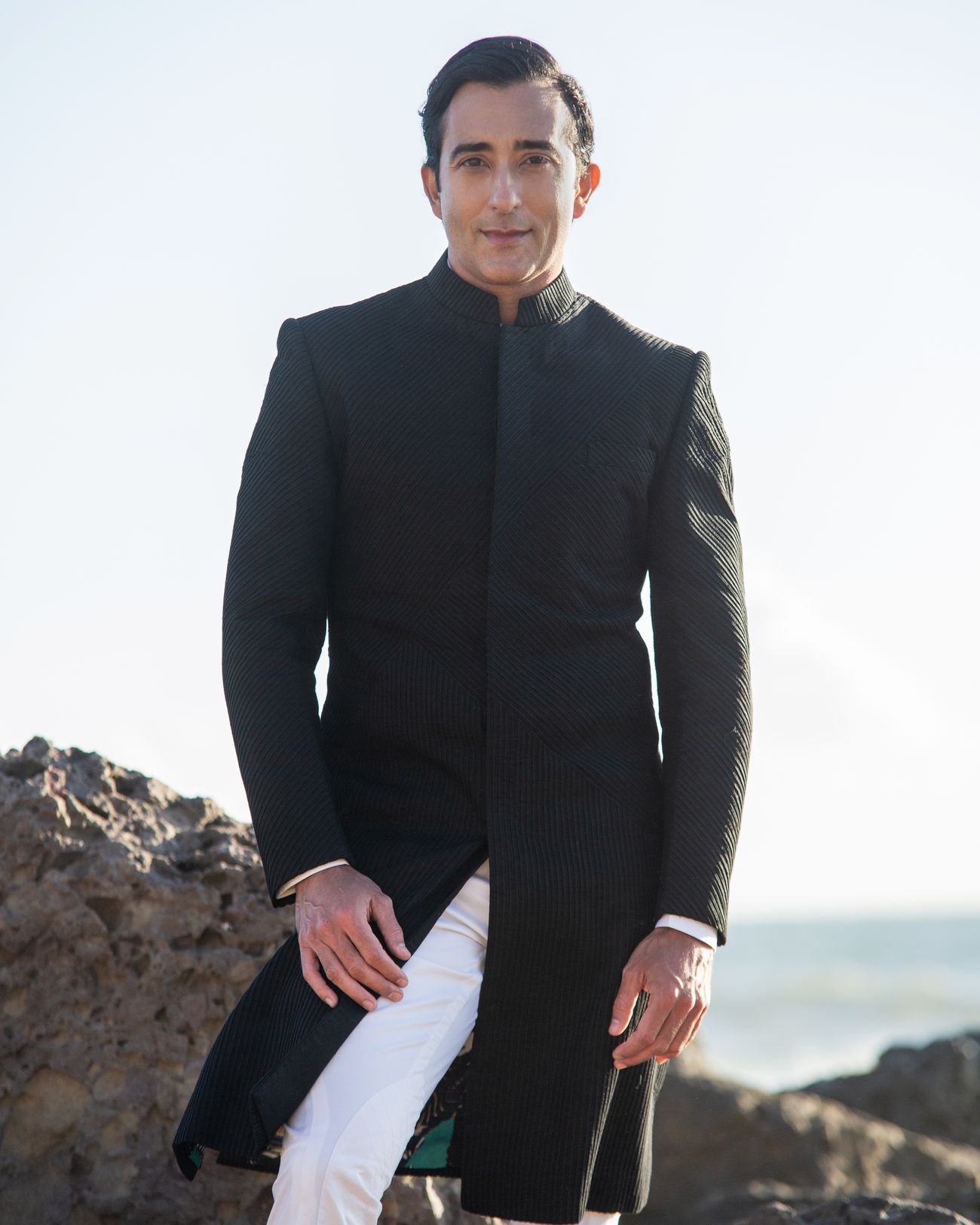 Q.4. Why should any groom choose CLAD?
I think everyone wants to look like the best versions of themselves on their wedding day and a wedding stylist and professional service will help you do just that. At CLAD we really take the time to get to know you and your taste, your preferences and create a bespoke outfit to match your personal style. And most importantly hiring a stylist would take away so much stress – From helping you manifest your vision into reality to all the coordination, we would take care of everything.
Q.5. How do you factor in client's budgets and make it work in the given budget?
At CLAD, we start the styling process by sending you a short survey to get an idea about your personal style and an approx. budget of how much you'd be willing to spend on outfits. Based on that we do the whole process - from making mood boards for our clients to suggesting designers that match their style sensibilities within their budget.
Interestingly, We've noticed a common misconception among many grooms and their families families wherein they assume that all established designers charge an exorbitant or enormous amount – but that's not entirely true. At CLAD, since we work closely and directly with the designers & their teams, most of them are often happy to work within the given budget, and also offer customisation solutions within it. We are also committed to promote original design and sensibilities, and love to suggest original designs to our grooms rather than copies that most often cost almost similar prices.
Q.6. Your top tips for a groom's trousseau.
Think of your trousseau as a sartorial extension and expression of your personality. Explore and express yourself for each function in exciting ways, and think of each piece you get as an investment and value add to your wardrobe. And always focus on the most important aspects of menswear first - the cut, construction and design details.
Emphasis on quality and choosing what enhances your personality are key for us.