An Intimate Kerala Wedding With 20 Guests & A One Of A Kind Bridal Saree
BY Aakanksha | 10 May, 2021 | 3219 views | 4 min read
Akanksha & Akhil, like any other couple to be married, where really confused about where to tie the knot! They wanted the location to be unique, beautiful and bookmark-worthy. They chose Kerala as picturesque location for their wedding festivities and it did not disappoint! Their pictures, captured by the flawless team of Ibtida from the House On The Clouds★ 4.8 , were stunning and totally pin-worthy. 
However, it was not just the location or the images that caught our eye, it was also Akanksha's gorgeous bridal outfits. She wore such a stunning saree for her intimate pheras that one can't helo but be awed. Akanksha hired a bridal stylist, the wonderful Nisha Kundnani of Bridelan , and ensured that her outfit was not only one of a kind, but also an heirloom piece that she could pass on to future generations, and they delivered and how! 
Trust us, this intimate wedding is about all things pretty and you'll be adding ideas to your intimate wedding moodboard instantly. So, scroll down and start pinning! 
Meet Akanksha and Akhil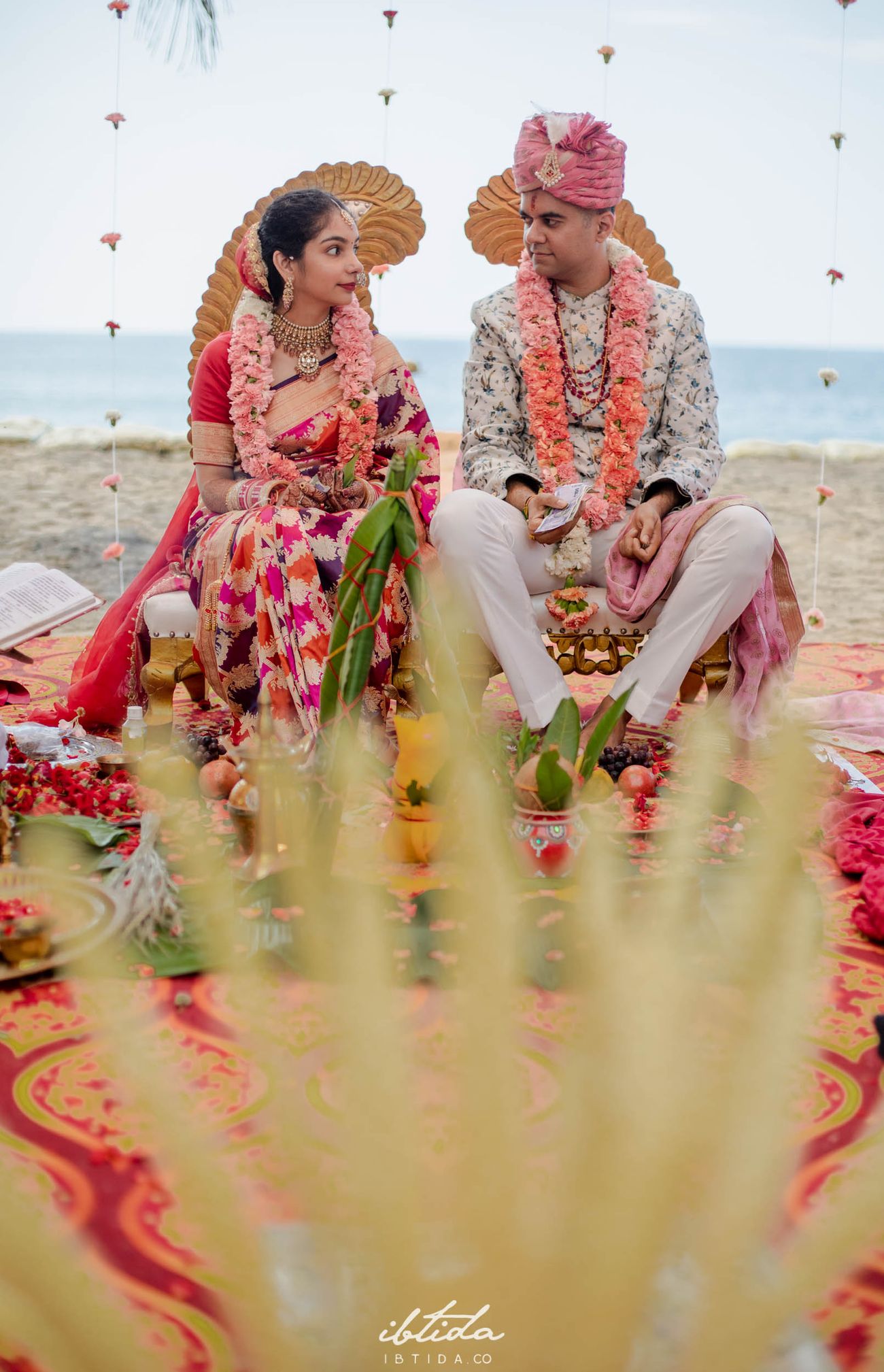 We were in the same class of MBA - I was roll #007 and he was #008. And the rest is history!
The Pre-Wedding Shoot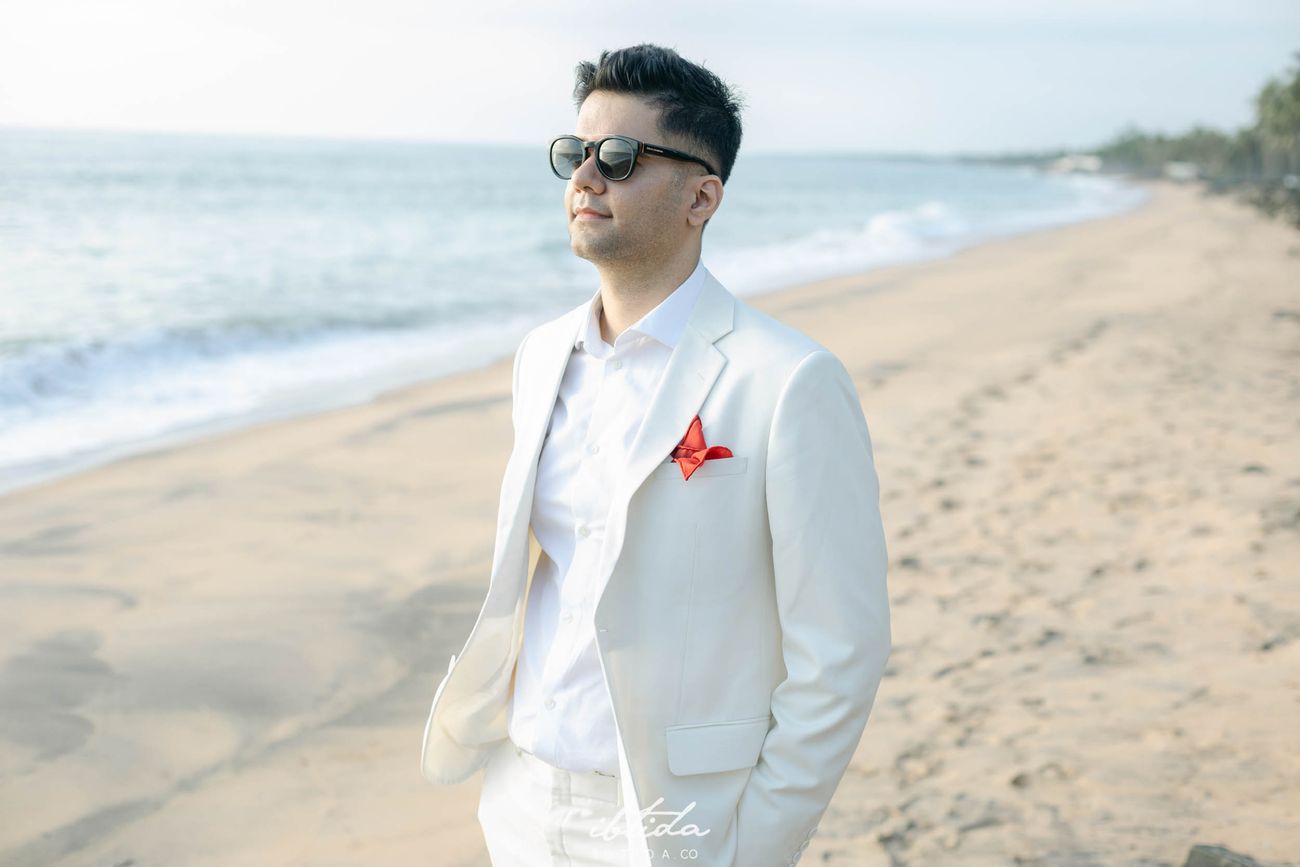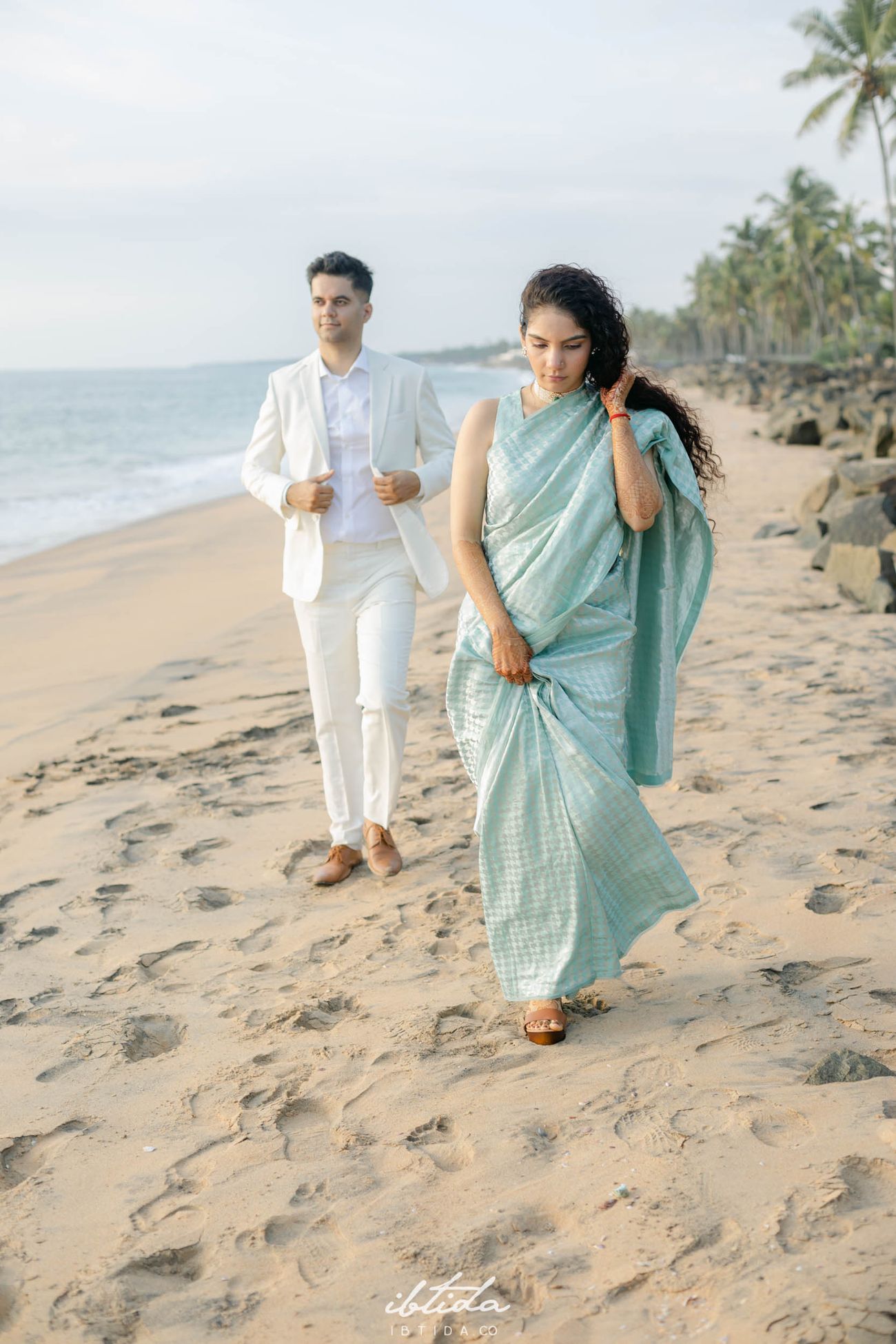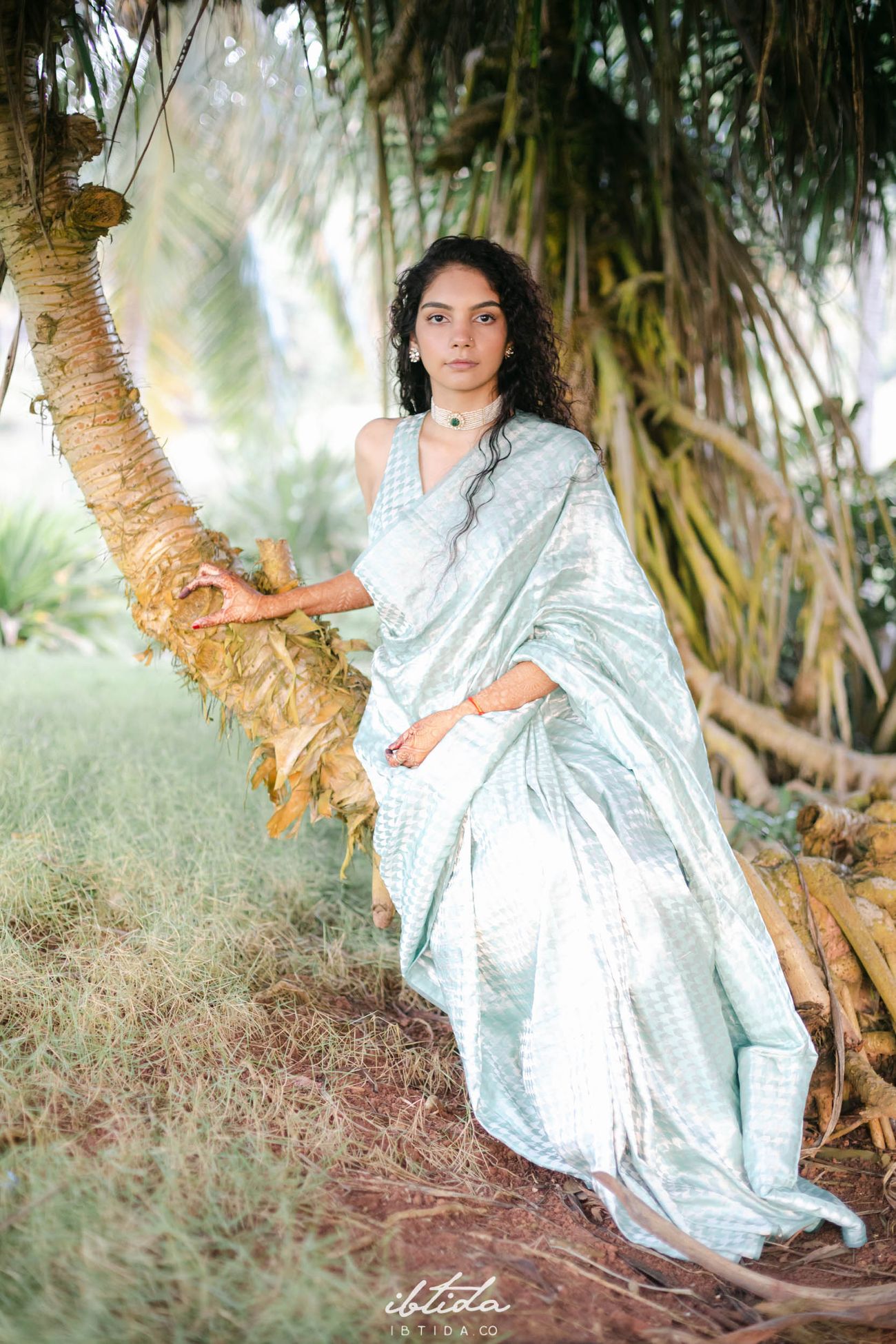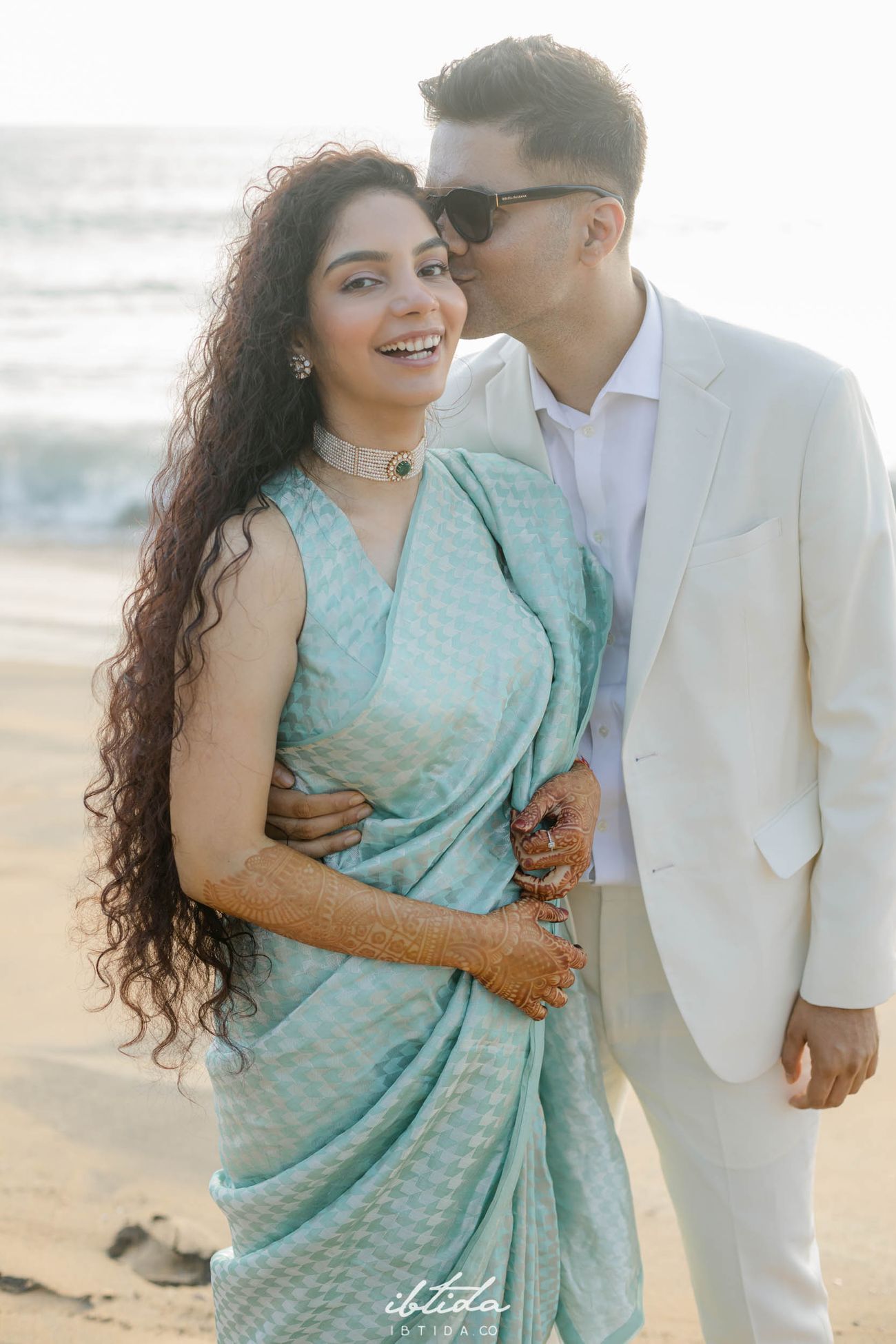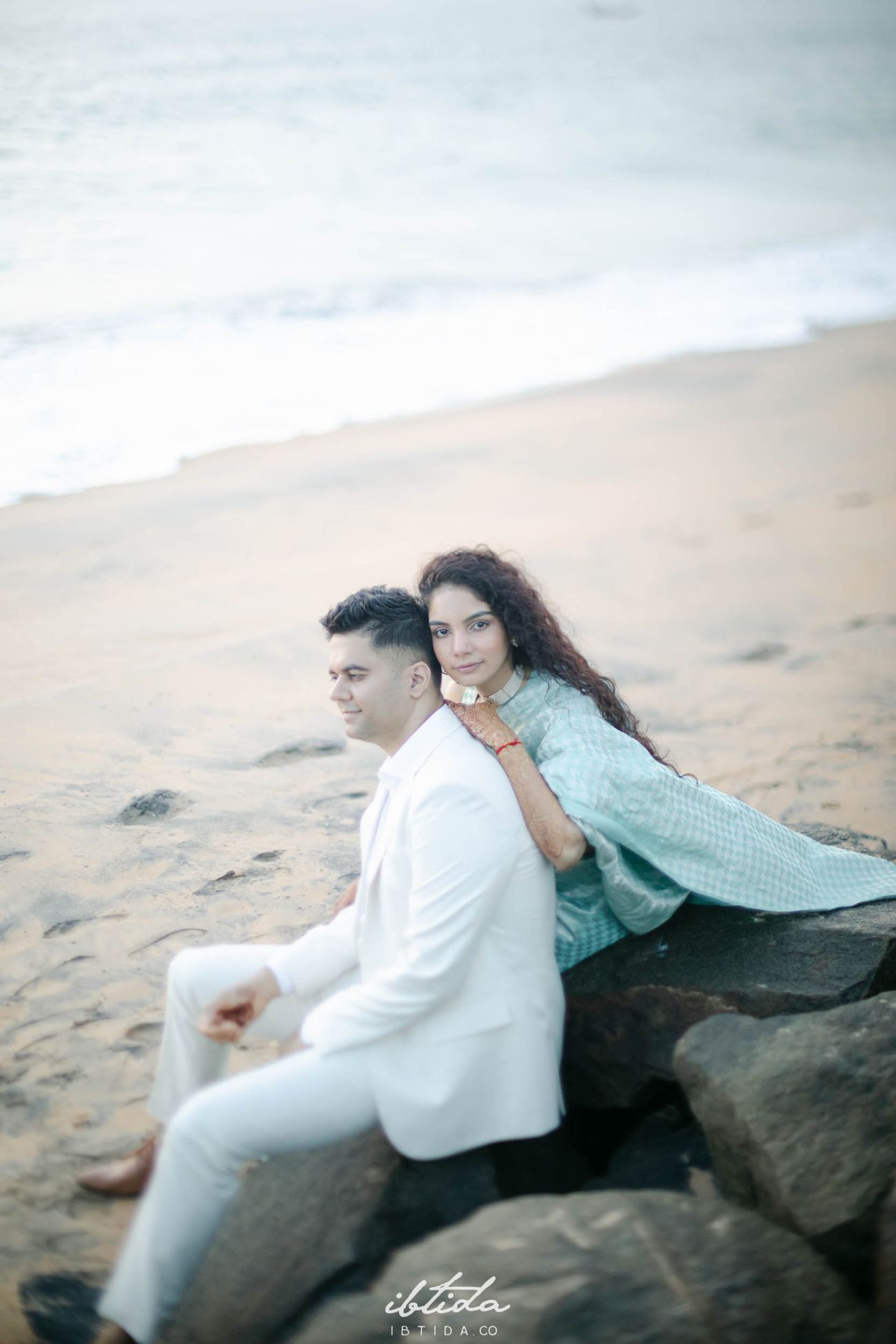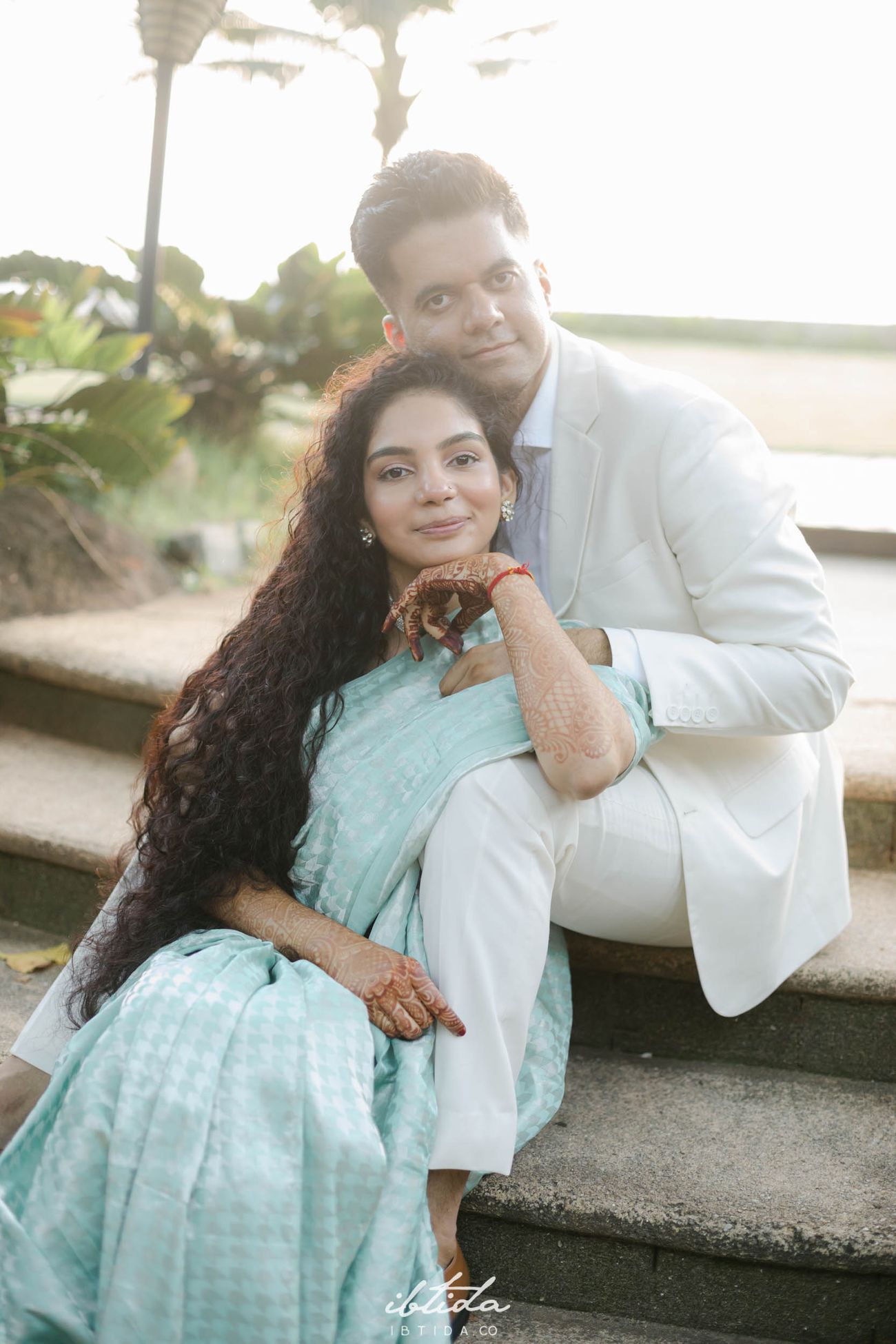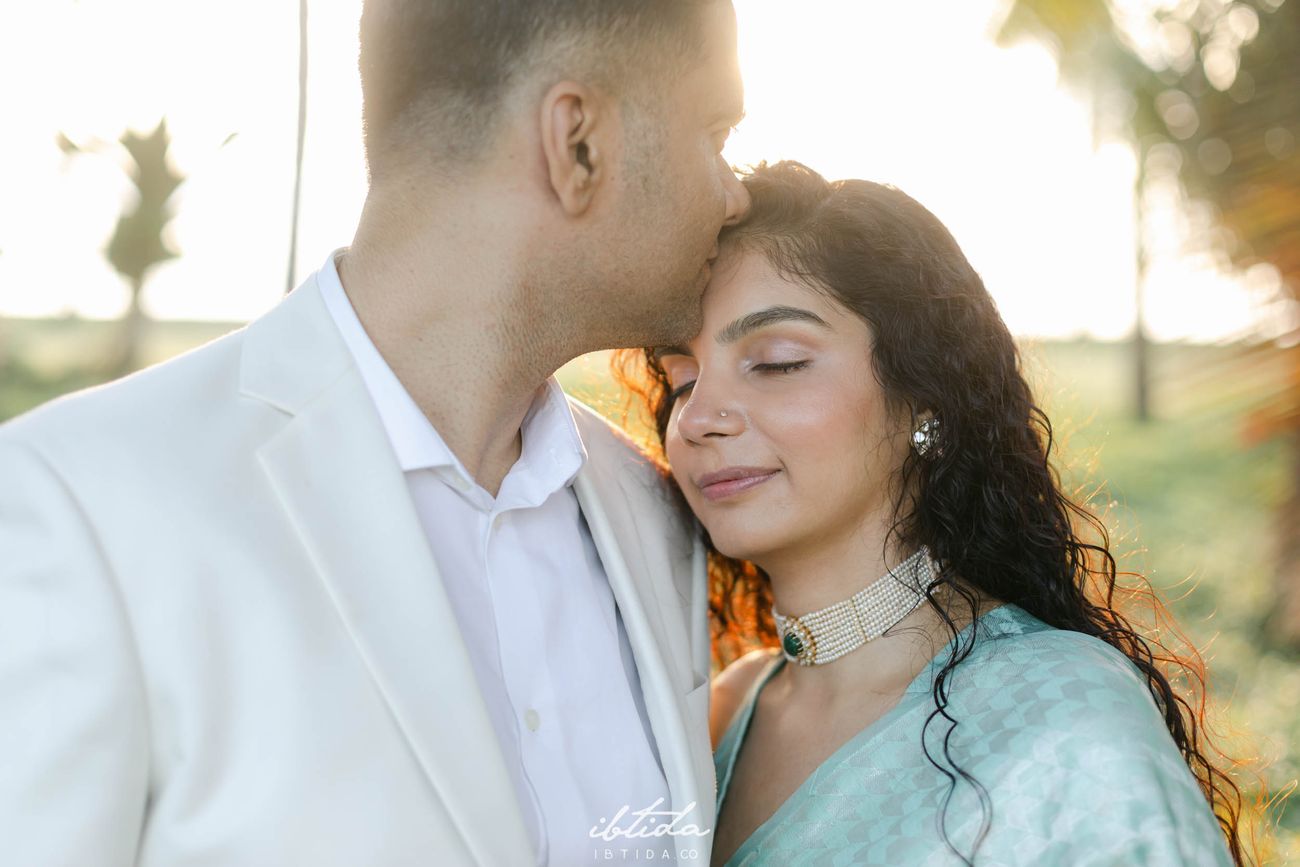 The Wedding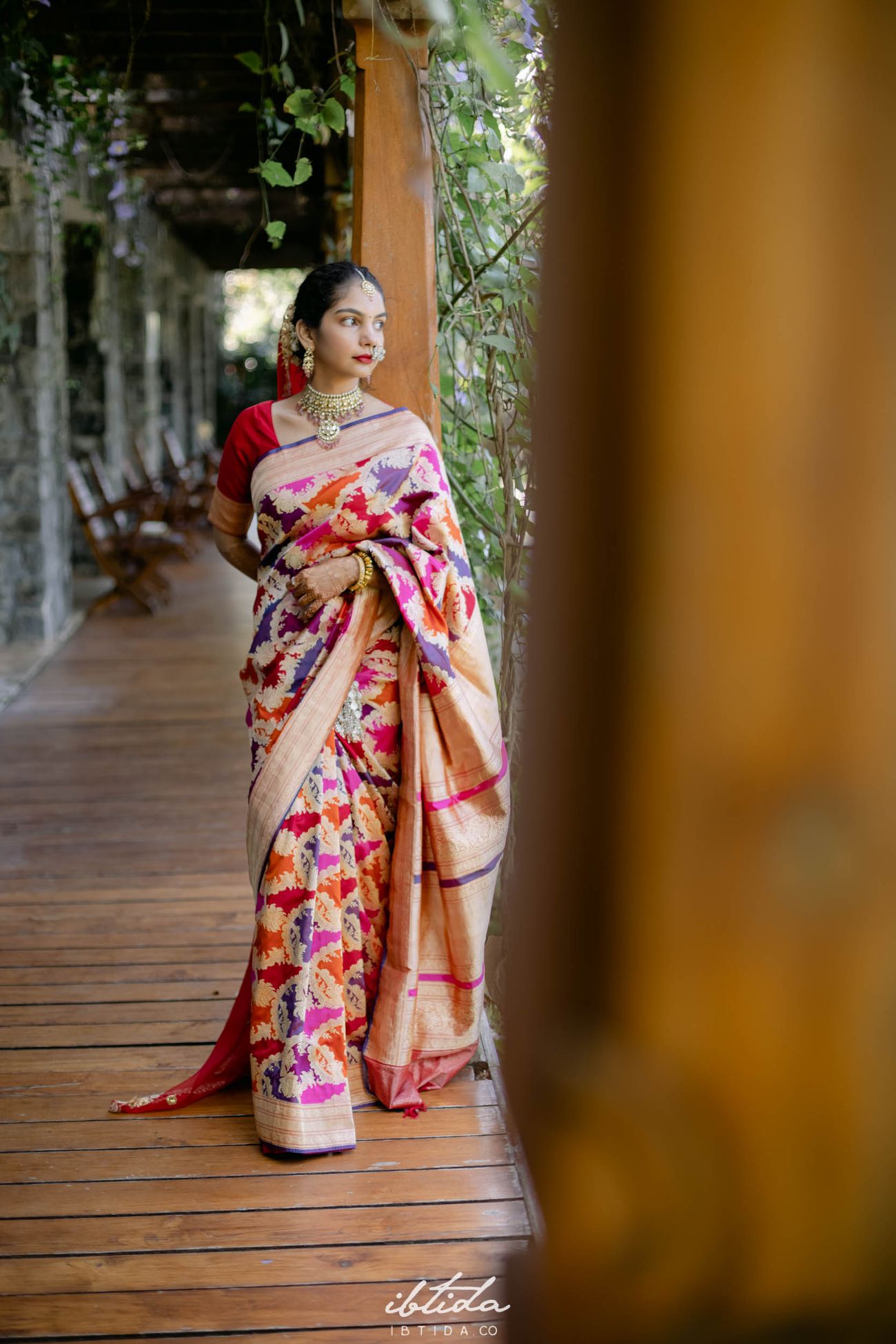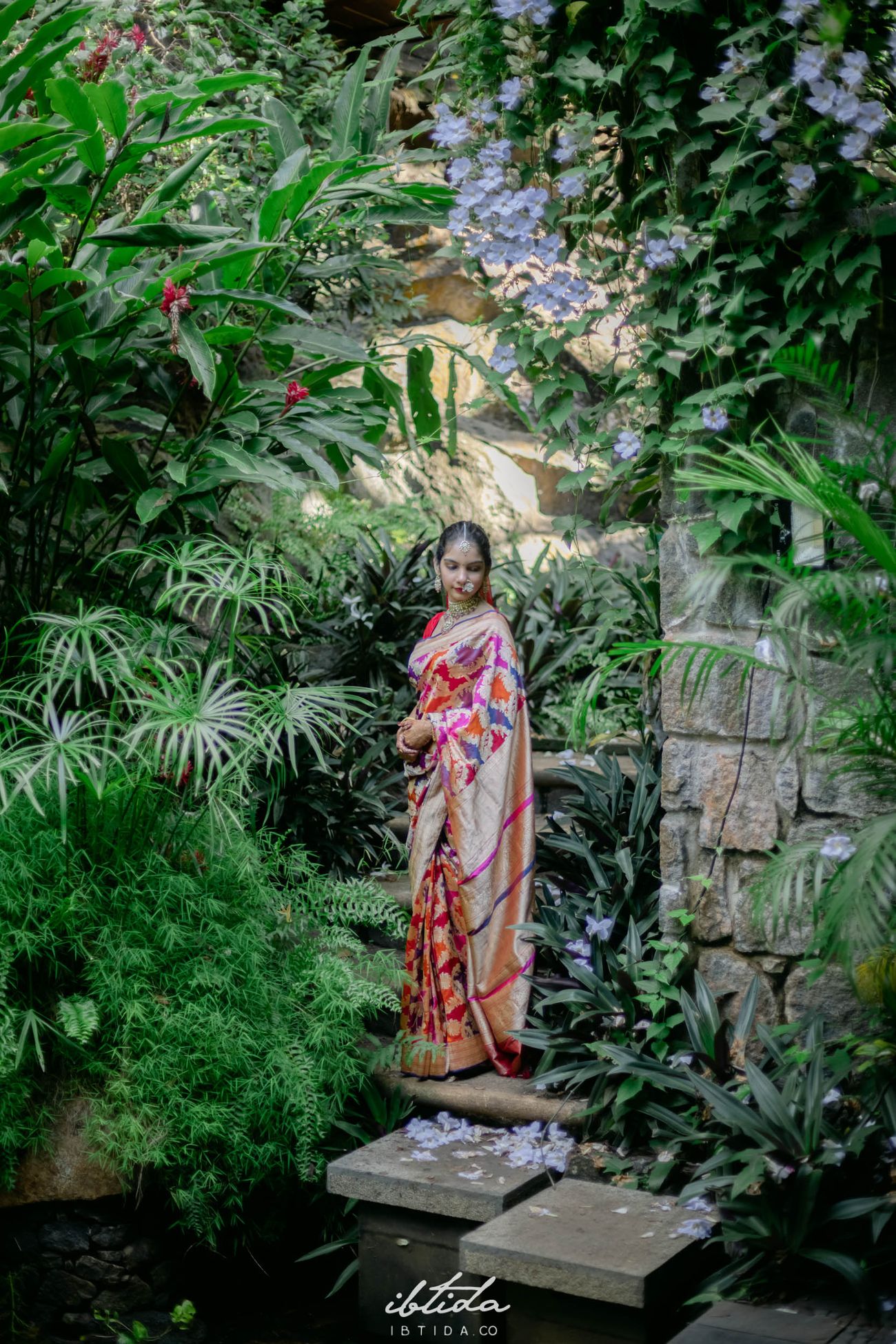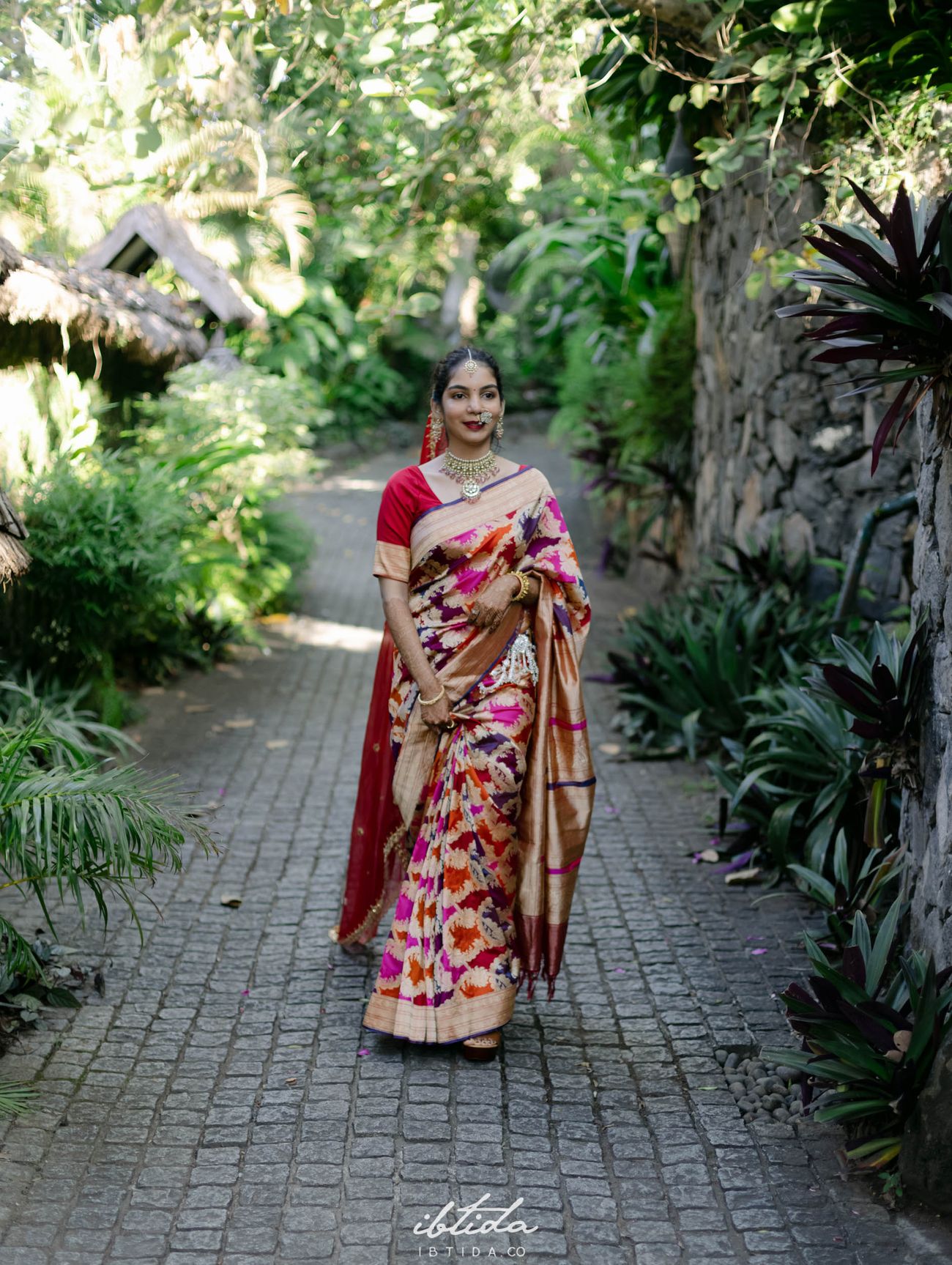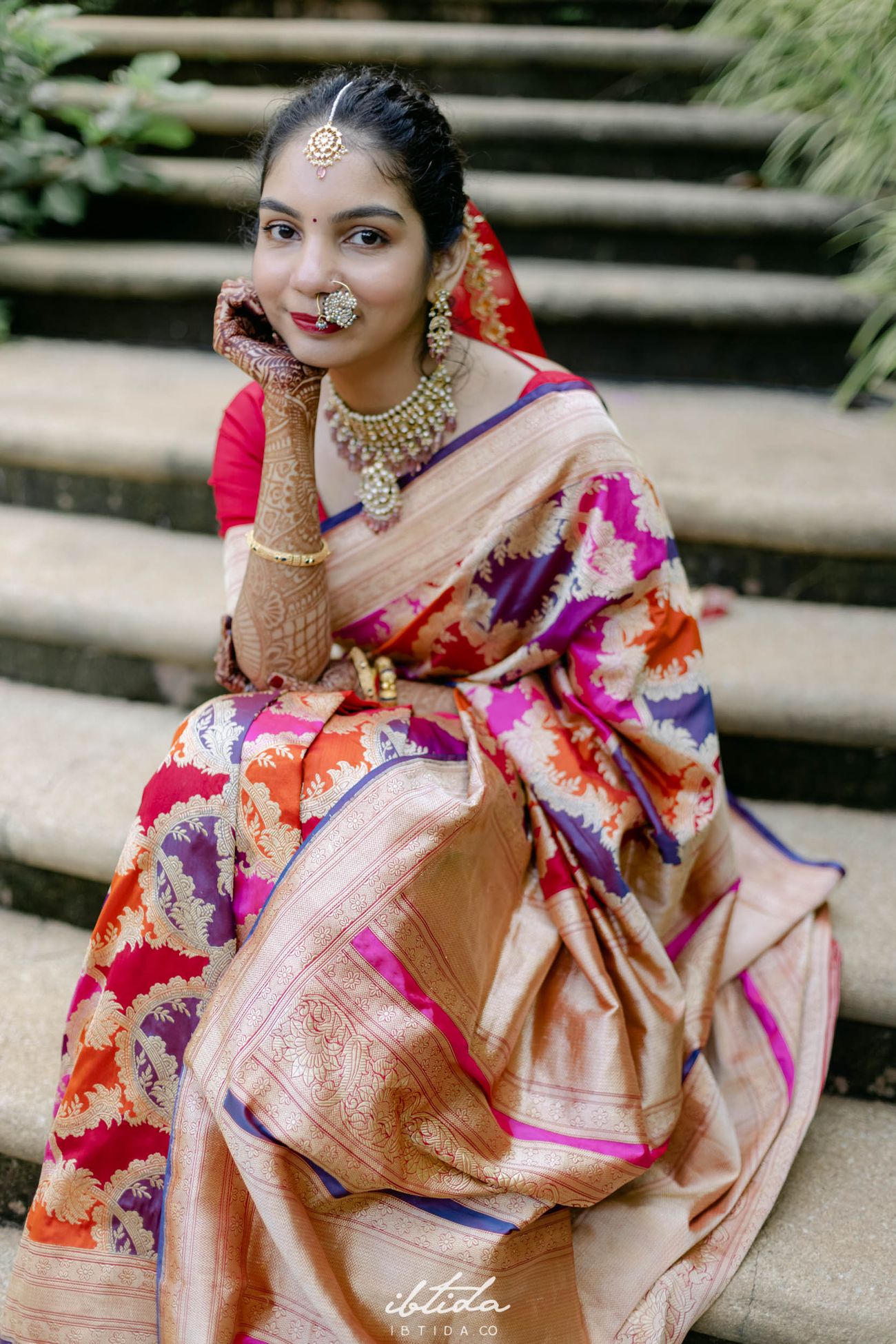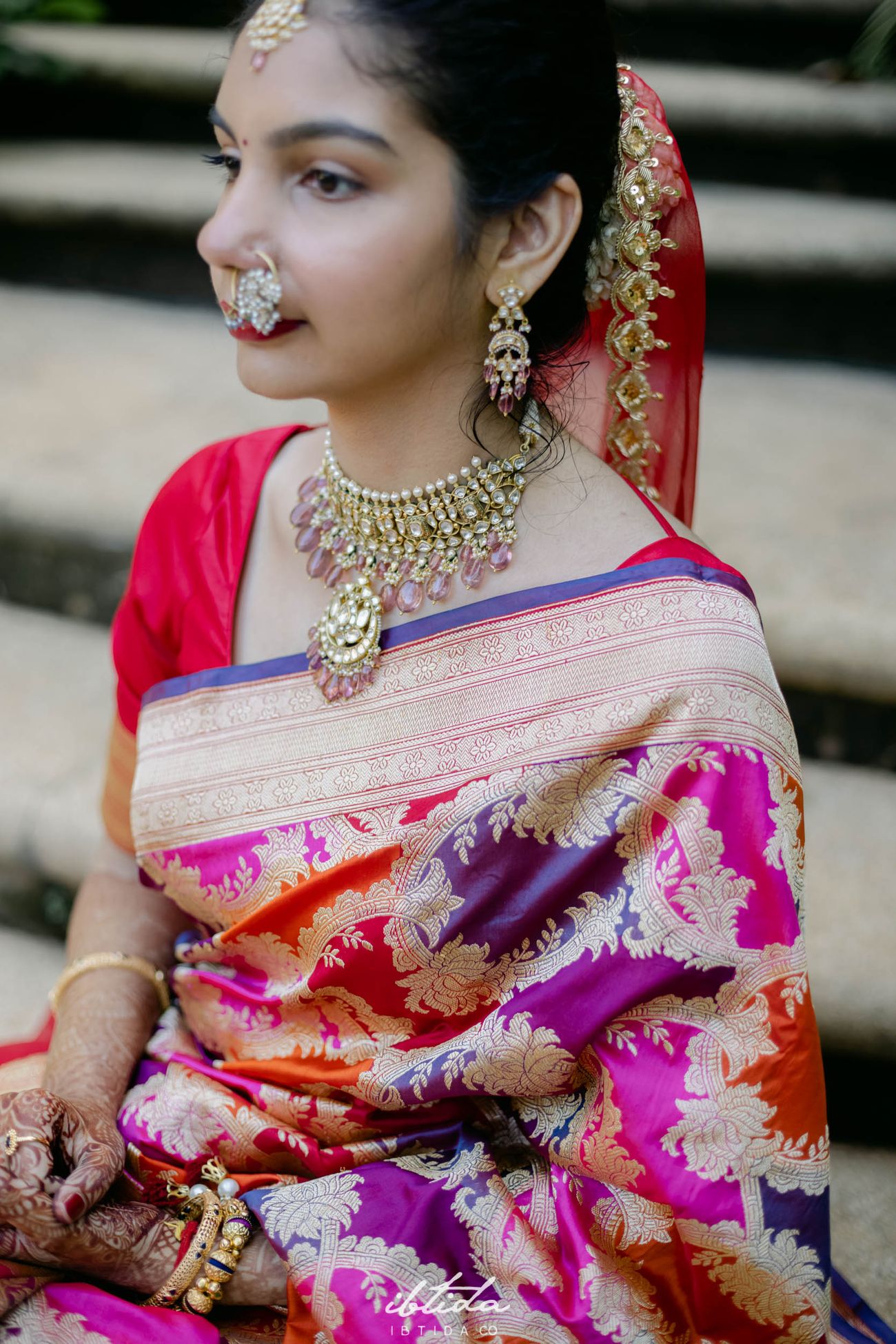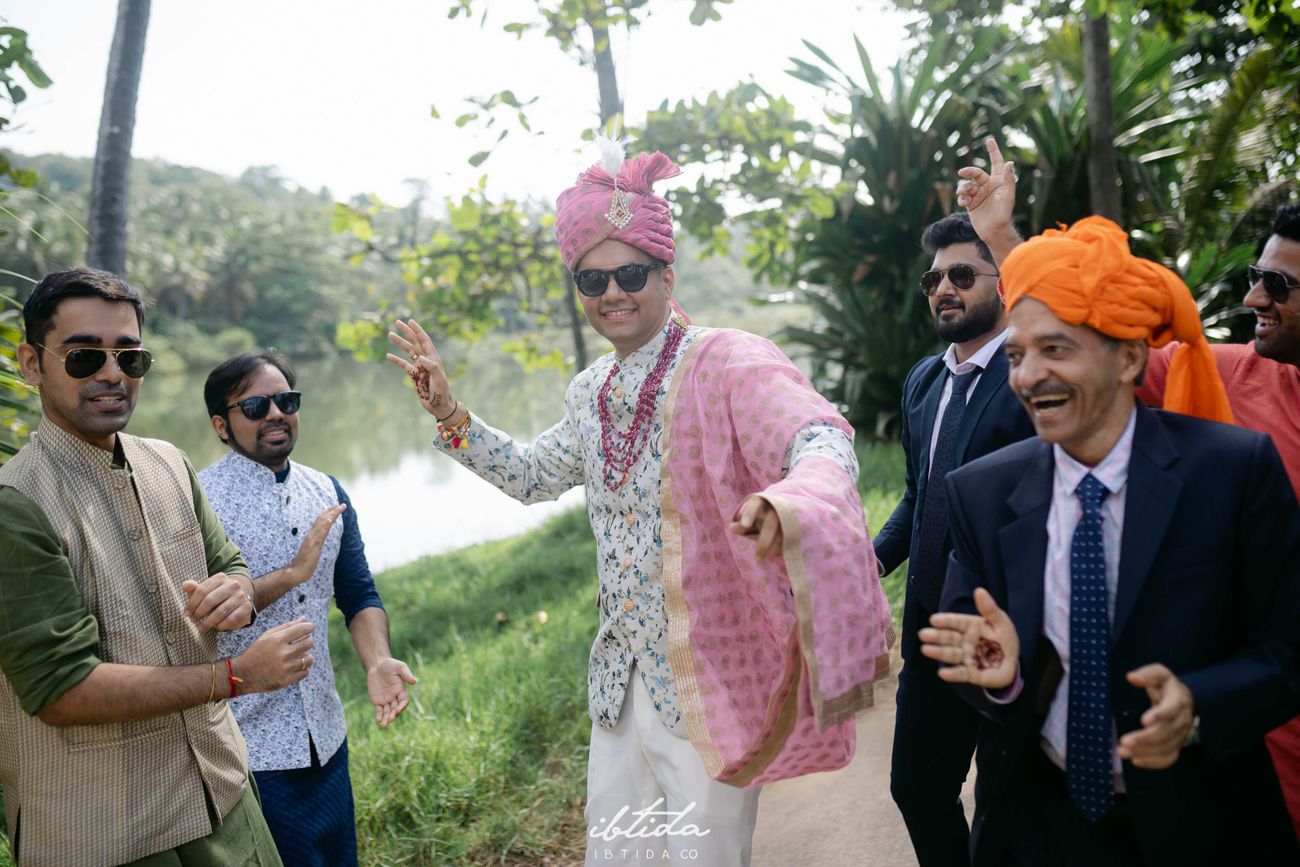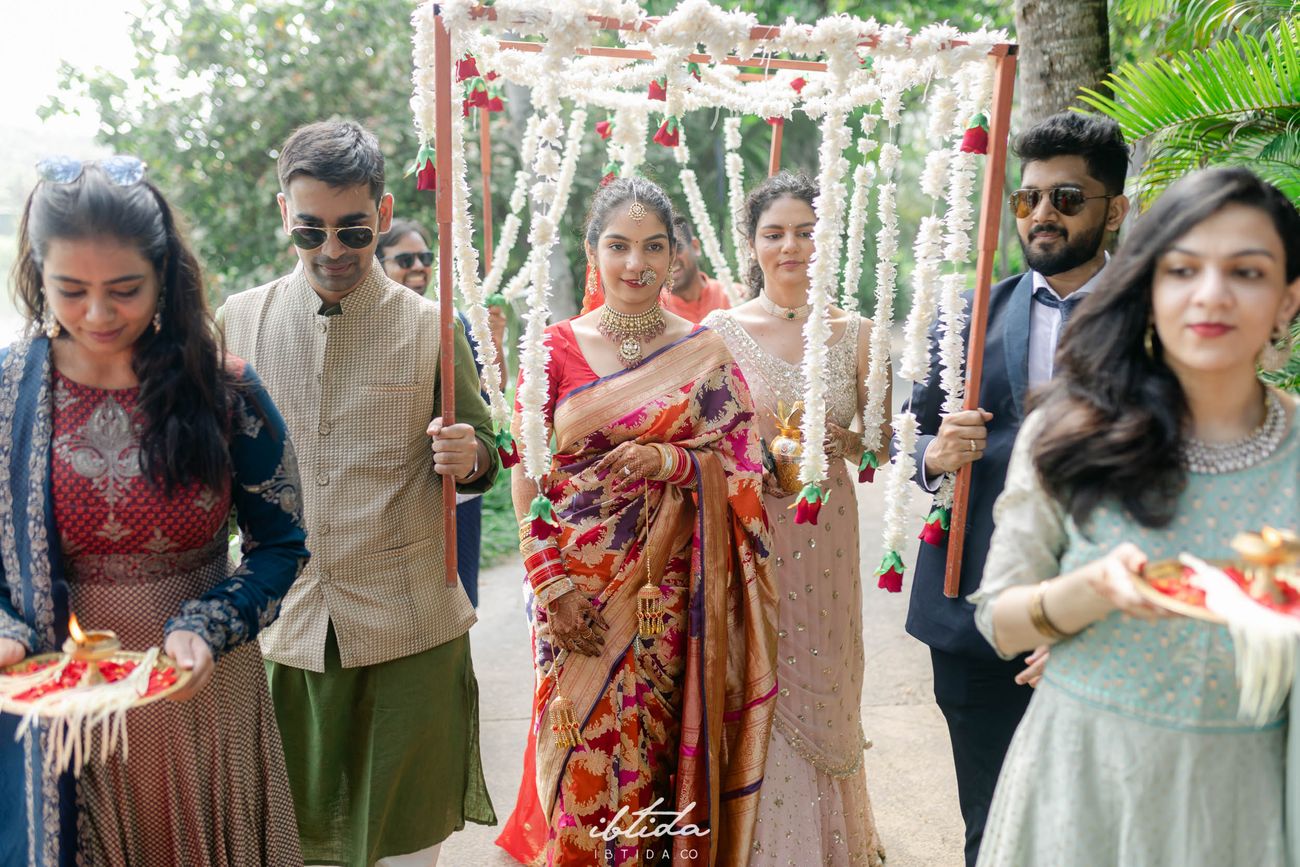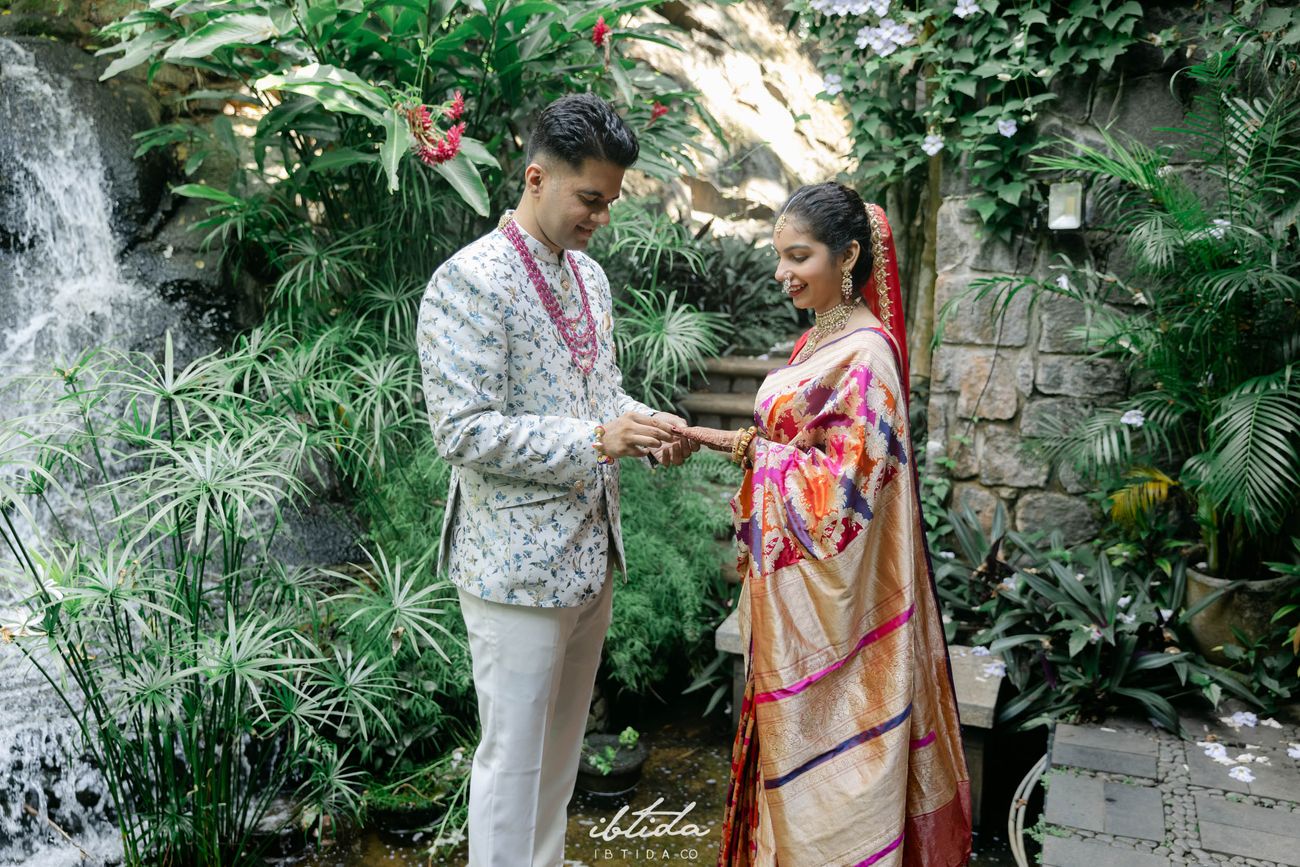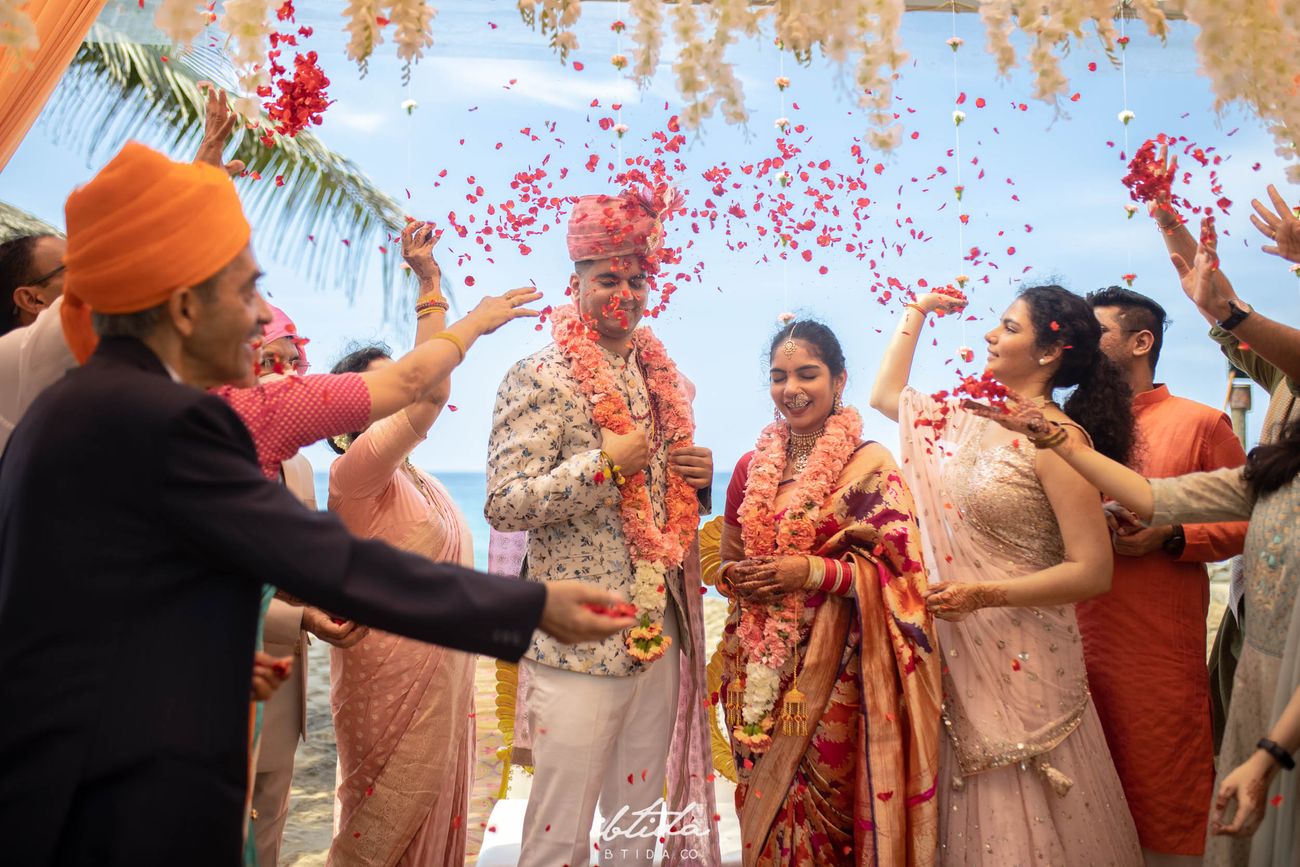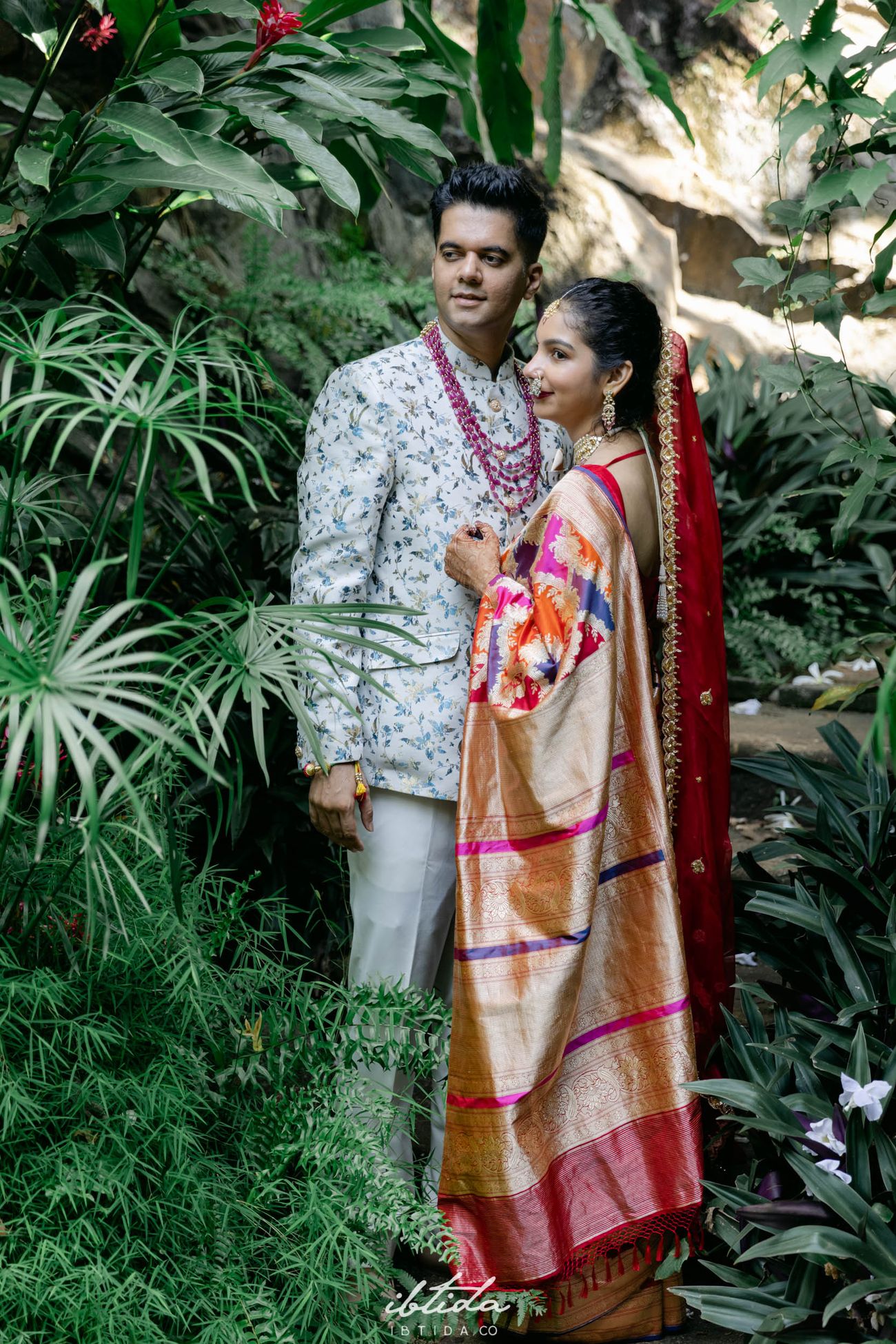 From The Bride: 
We couldn't pick if we wanted our wedding to be at a waterfall, a beach, amidst a dense, tropical forest or a gorgeous river. So we decided to pick a location that had all four! We were looking for our wedding aesthetic to be timeless and enriched with natural beauty.
Our wedding happened at a time when Covid cases were peaking in Kerala. Our venue itself opened about 30 days prior to the wedding date, and everything was booked and finalized last minute. Our guests were limited to 20 owing to regulations. So, it was an intimate affair, but of course we still wanted to make sure it was memorable and true to our vision.
Vendor Reviews: 
Venue: Taj Green Cove Kovalam
The property was love at first sight for us and we just knew that's exactly where we wanted to get married. Our mandap was setup between the backwaters and sea, simply stunning!
Makeup Artist: Eshwar Log
You always want to work with someone who is not just an expert at their field but also amazing as a human being. That's the golden combo and Eshwar is exactly that!
Planners: Eve Event Experience
They were our last minute hire and they did a fab job putting together the setup for the big day. They understood the brief to the T and executed with ease.
Photography: Ibtida from the House on the Clouds
AMAZING! That's the one word. With years of experience at their side, they know exactly what and how to deliver. More importantly, despite our wedding being last minute and small, they ensured high quality, supremely timeless photos!
Videography: George Sabu
We wanted our video to be calm, timeless and breathtakingly beautiful, and that's exactly how it came through. He is supremely talented and we are so glad he came on board!
Bridal Stylist: Bridelan
Nisha Kundnani styled the looks and I'm beyond glad I found her. She is brilliant at her work and creative vision! Can't thank her enough for putting the looks together. The pre-shoot was in a raw mango saree - a gorgeous silver-grey houndstooth that is a total keeper. And the saree for the main day was from Swati and Sunanina Gold. They specialize in certified pure silver and gold zari sarees. I knew I wanted an heirloom piece that was not just a visual stunner but the fabric itself was a work of art. I wanted it to honour traditional craftsmanship. What I wore is a revived technique called Rangkaat that was a 1 of 1 piece ever created by Swati and Sunaina in the collection. I know I can easily pass it down and the versatility is just not replicable!
Vendors: Venue: Taj Green Cove Kovalam; Makeup Artist: Eshwar Log; Planners: Eve Experience★ 5 ; Photography: Ibtida from the House On The Clouds★ 4.8 ; Videography: George Sabu; Bridal Stylist: Nisha Kundnani of Bridelan ; Bridal Outfits: Pre-Wedding - Raw Mango★ 5 , Wedding - Swati & Sunaina Gold