Atsu Sekhose Lehengas for the Modern, Girly Bride !
BY The WMG Bride | 06 Feb, 2014 | 1329 views | 2 min read
When I think Atsu Sekhose, I think short, sequinned dresses...chic, edgy party clothing and a whole lots of glimmer and fun. But when Atsu Sekhose gets into couture, then it REALLY gets interesting because his take on Indian lehengas and anarkalis is unlike anybody elses ! I first saw his work when Neha Kapoor got married to the Big Bang Theory Guy (you know- Kudrapalli? The ultimate Indian Stereotype who is a science geek , cannot talk to women and gives all Indian guys a bad name...yeah that one(kidding I love big bang theory and I love Kudrapalli!). She wore an embellished  cream lehenga which I could not for the life of me figure out who it was by. Then when I looked closely- it was paillette embroidery and after some serious investigation work I found out it was none other than Mr.Atsu Sekhose himself ! I almost think like if Elie Saab were to design Indian couture- this is what he would come up with no?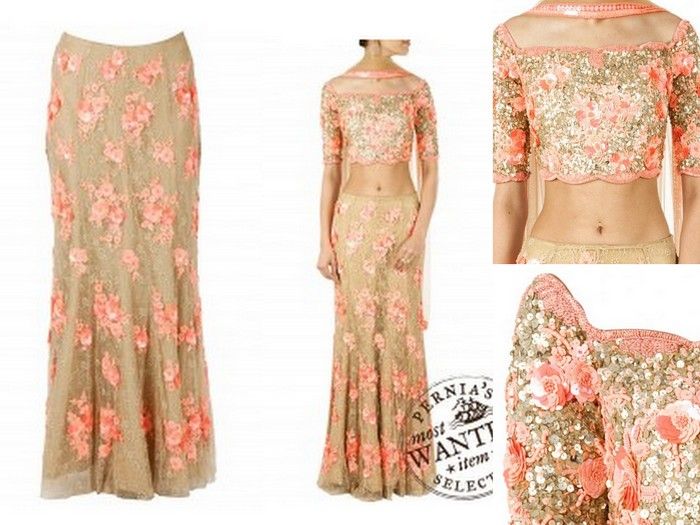 While the skirt is just okay, that top is like Oooooh Come to meeee ! It is so damn gorgeous! I would wear it with a plain, peach, all over flared skirt but with the lehenga overall is pretty nice too! This would be super cute for your engagement or reception!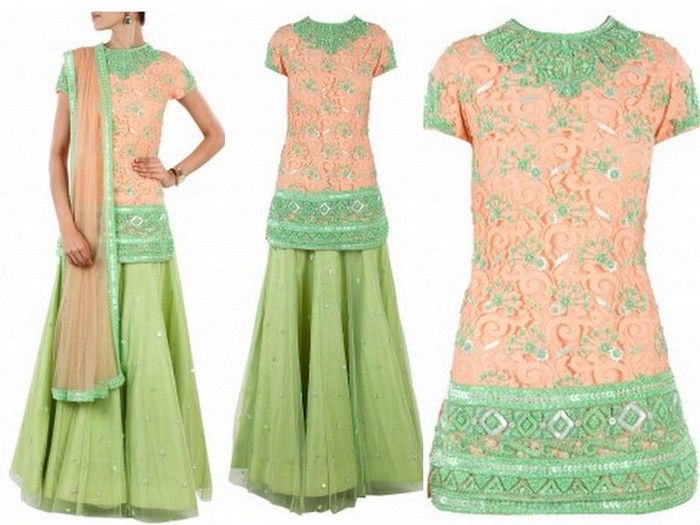 Pastel lehengas are a complete weakness and when they come in peach and mint green, with Sharara Silhouettes, its like a fat kid in a candy store. Sigh. Adore- totally gorgeous! How fab is this for your mehendi event? I can just picture it! Hair up in a messy bun, funky jewellery and you are set!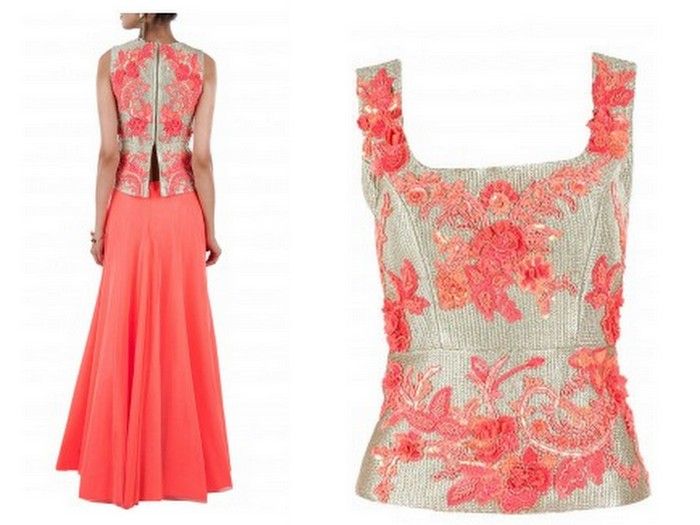 I like how that blouse sits on her back! Perfect if you are the sister of the bride!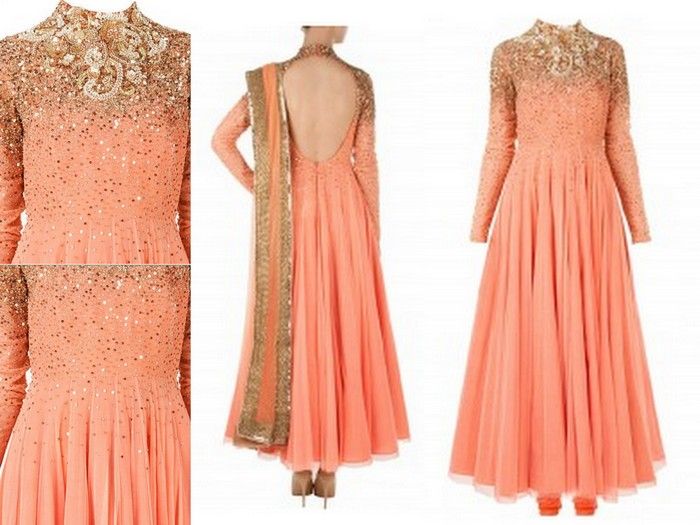 Pretty coral anarkali with gold shimmer. I love how he has this cocktailish effect to his Indian clothing. The embellishment is anything but Indian- almost red carpet like, but the silhouettes are all Indian which is so refreshing. Atsu is available at
Pernia's Pop Up Shop