Banarasi Sarees We Found Online For Less Than 25K
BY Garvita | 06 Feb, 2023 | 5596 views | 4 min read
There was a time when a bridal trousseau was incomplete without a Banarsi saree. And with coronial weddings bringing in a massive change to the Indian outfit trends, we're legit rooting for the brides who've been donning a swoon-worthy Benarasi saree on their wedding day. It is such a fresh take to the usual bridal lehengas we've spotted over the years!
But here's a twist, the thought of investing in a Banarasi saree has always meant frightening sums of moolah, however that's not the case anymore! *drumrolls* We've discovered some timeless banarasi saree styles UNDER 25k! Yes, you read it right! Go ahead and scroll down to see what all we have in store for you.
Obsessing over this classic Banarasi saree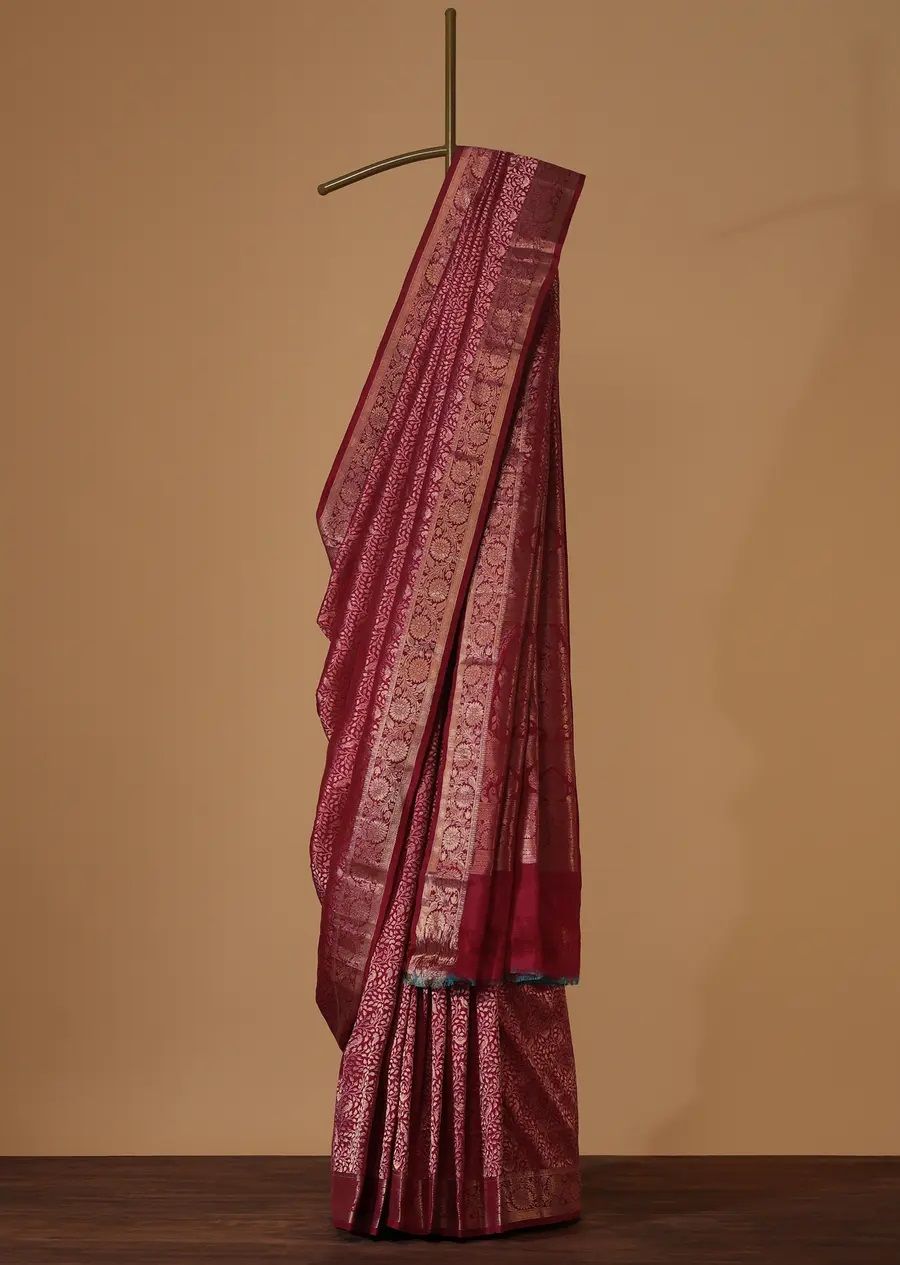 Price - INR 20,097
Buy Tomato Red Zari Weave Kanjivaram Silk Saree
Looking for a minimal bridal outfit for your intimate wedding? Then you should definitely give this stunner a shot.
Got a thing for bootas?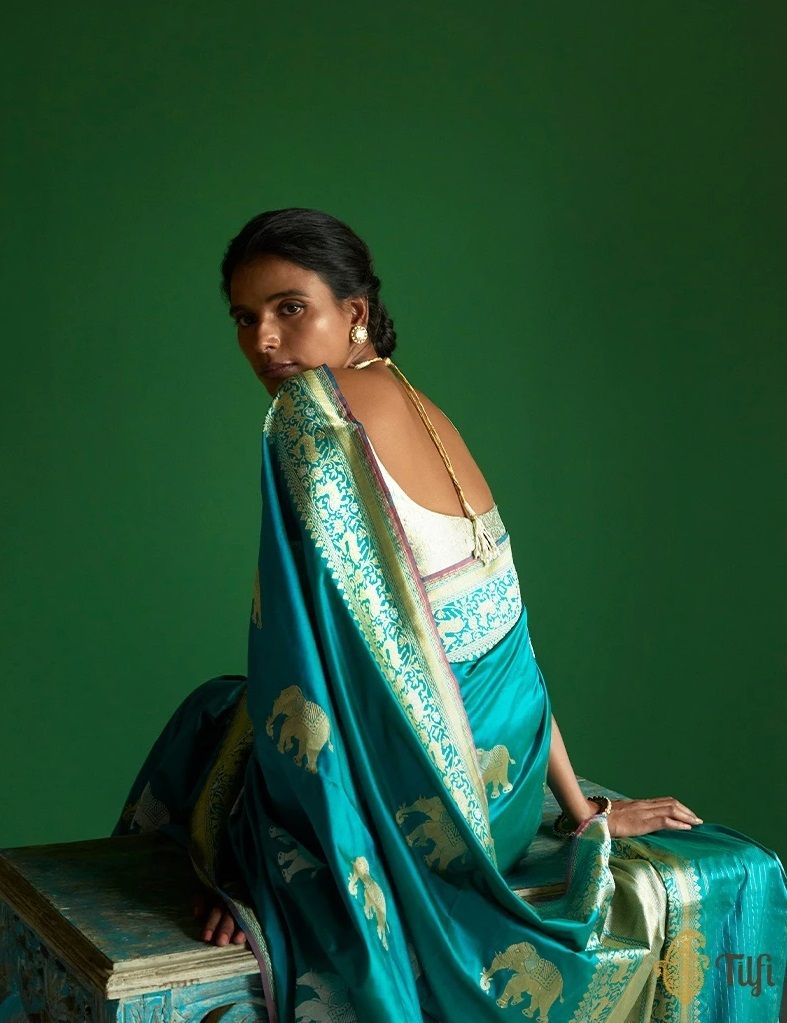 Price - INR 22,800
Shop Sea Green Pure Katan Silk Banarasi Saree at Tilfi
Oh boy, this beautiful saree with the alluring elephant motifs is certain to make a statement. It is honestly difficult to take our eyes off this masterpiece.
Pause and screenshot this enchanting Banarasi saree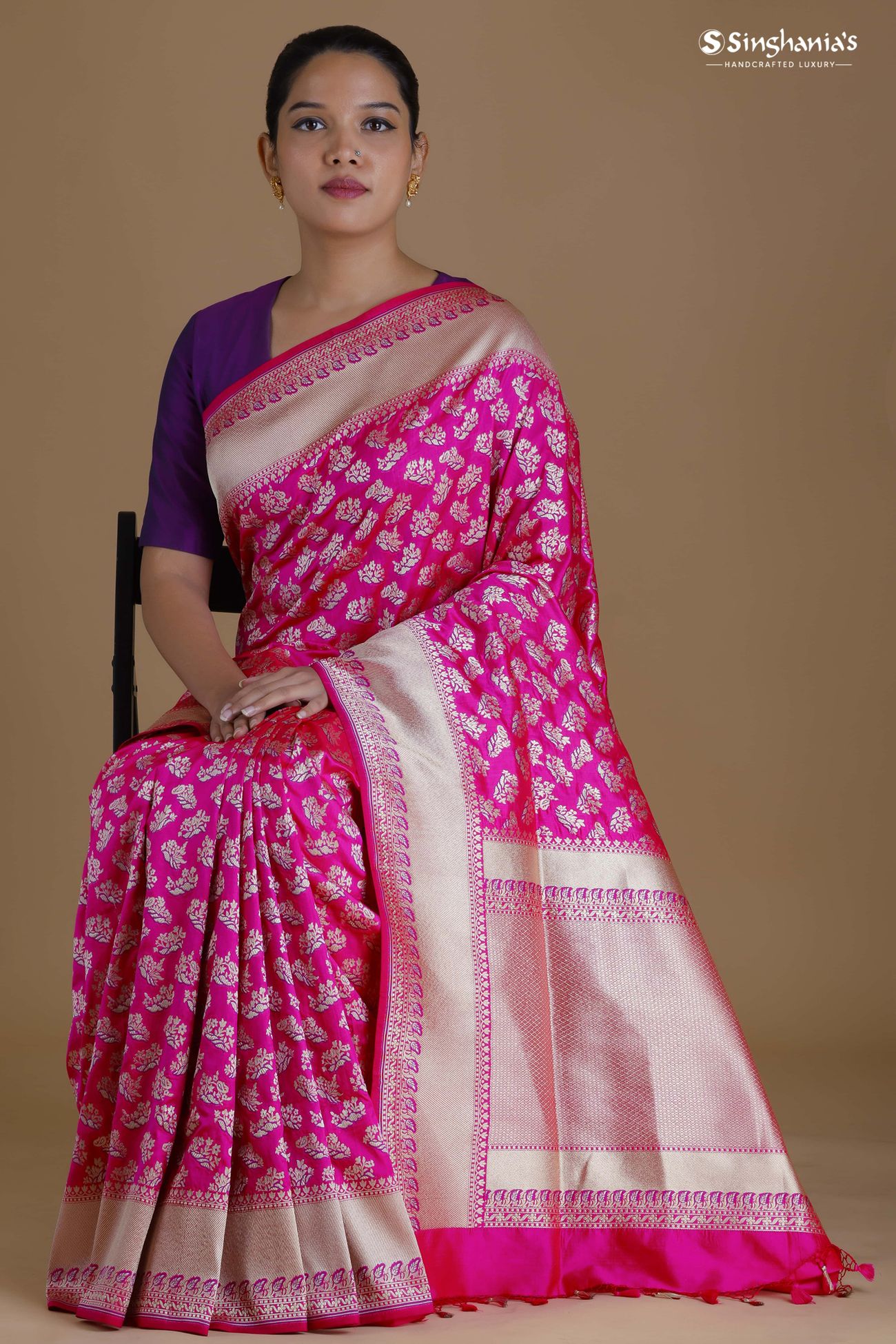 Price - INR 24,547
Shop Fuschia Pink Banarasi Silk Saree With Floral Pattern
Drape yourself in a pink benarasi saree for an effortless, glamorous outfit. The contemporary pattern over it is indeed a sight to behold. Simple, yet breathtaking!
Banarasi fabric and striped pattern is a combo made in heaven!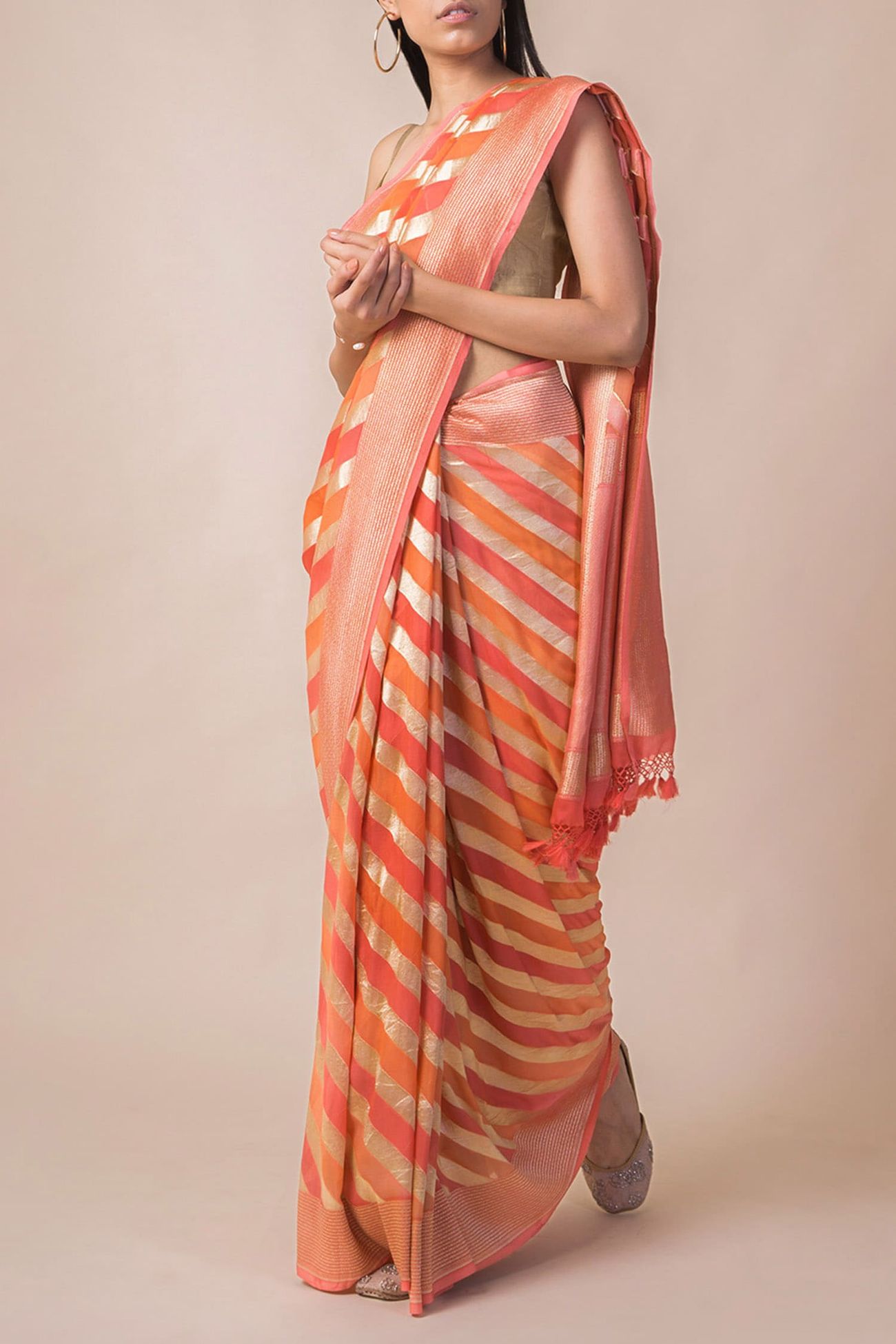 Price - INR 20,275
Shop Handwoven Banarasi Saree at Ekaya (via Aza Fashions)
If you thought a Banarasi saree cannot have a modern side to it, well then this proves you wrong! The striped pattern has our hearts and the hue screams freshness.
This one in a nice shade of bright red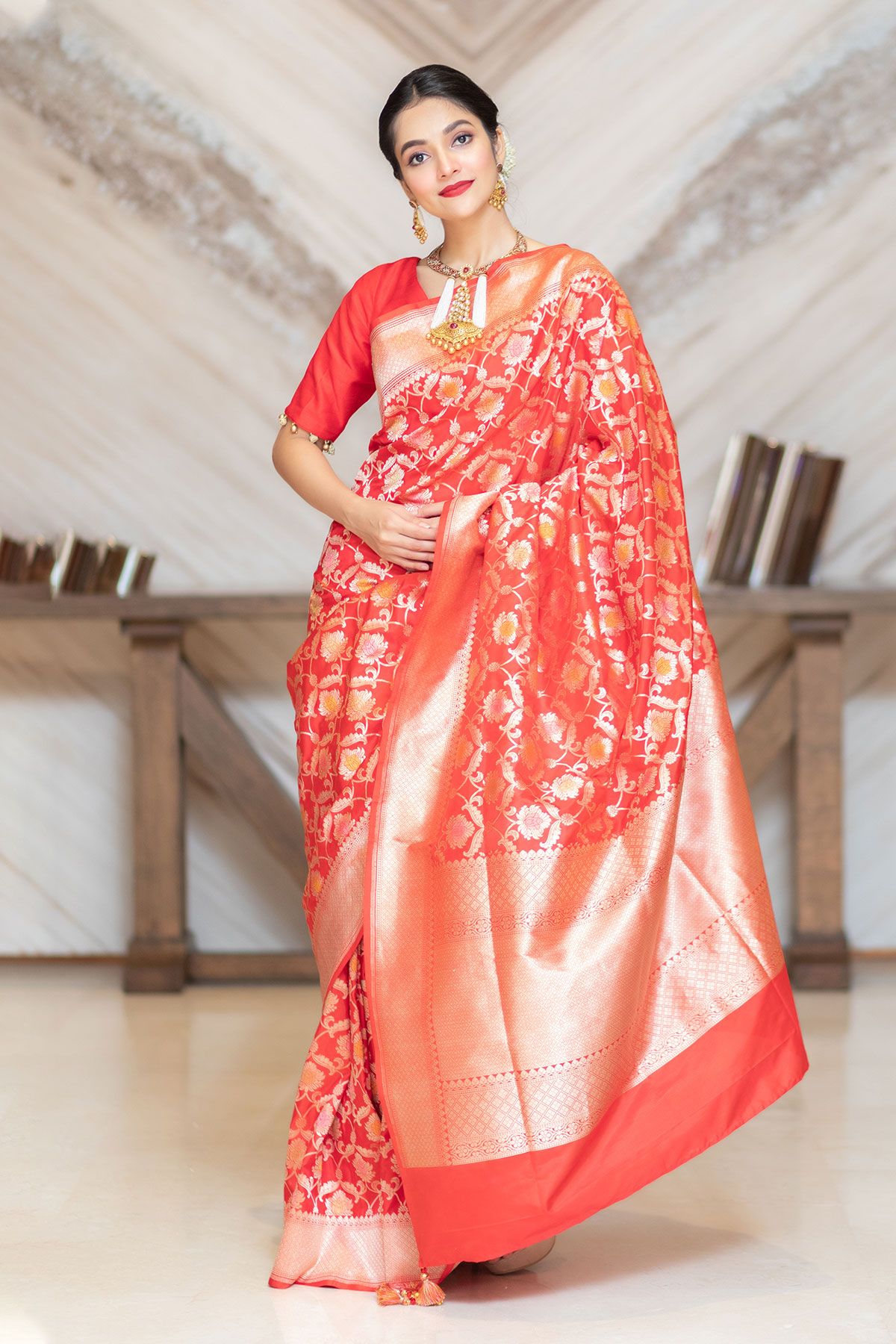 Price: INR 19,995
Shop red banarasi saree from Nirmal Creations.
This one is a nice pick for brides who want a traditional banarasi in red which stands out and how! A lovely shade of tomato red, this one is a stunner.
This ought to steal your hearts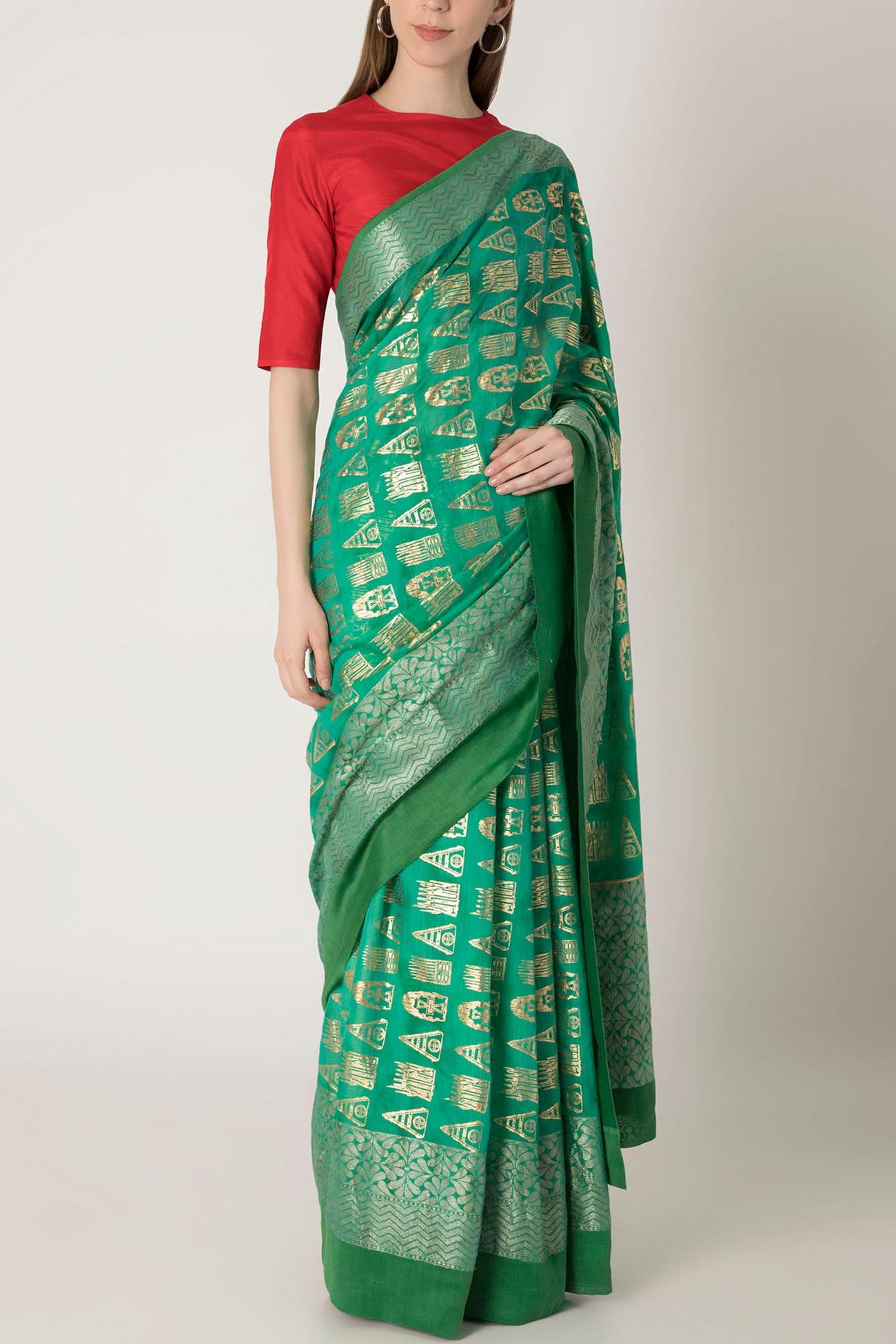 Price - INR 18,000
Shop Banarasi Saree With Motifs at Masaba (via Aza Fashions)
Create a statement on your Mehndi by donning irresistible style! You can also experiment with the drape and opt for a dhoti style or belted one to infuse your personality into this timeless handloom saree.
Can't get over this piece of art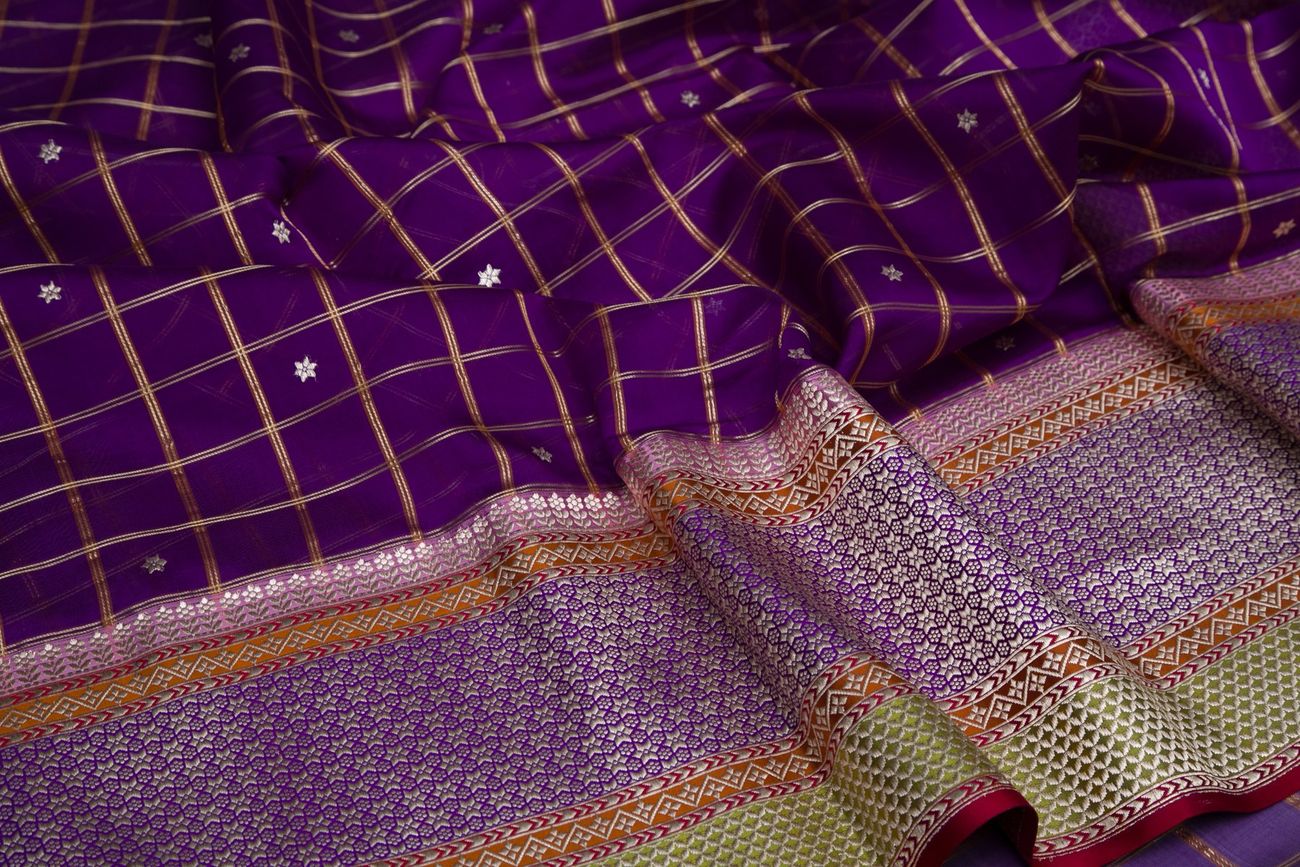 Price - INR 24,333
Shop Banarasi Silk Checks Purple Saree at Kankatala
Spread vividness in these splendid yards of silk. Looks like the checks pattern is back for good, and we'd highly recommend you add this purple wonder to your bridal trousseau for its sheer gorgeousness.
And this, an age-old Banarasi favourite
Price - INR 26,500
Shop Maroon Benarasi Georgette Saree at Tarasha (via Jaypore)
Go ahead and indulge yourself with this lush Benaras saree with a second thought, because a Maroon Benarasi saree can never disappoint. The old, vintage charm of this masterpiece will effortlessly make you stand out from the crowd.
What's not to love about this ombre Banarasi saree?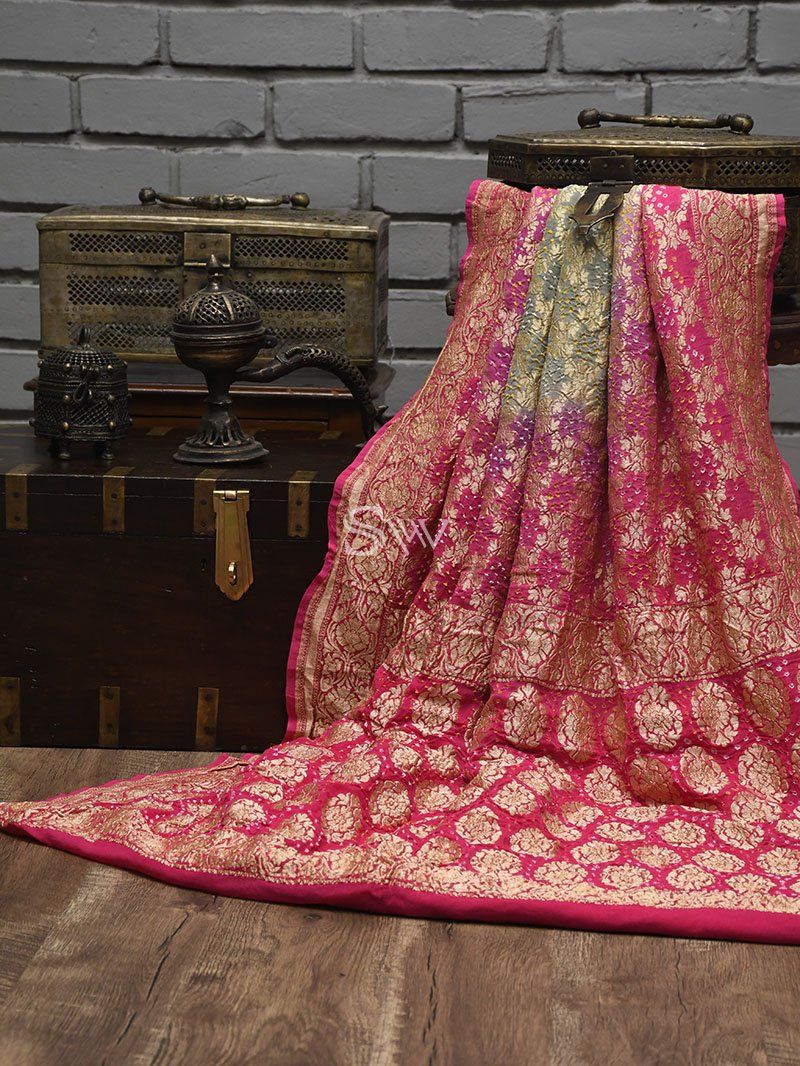 Price - INR 20,995
Shop Bandhani Khaddi Georgette Handloom Banarasi Saree at Sacred Weaves
When two of our fav trends come together it ought to be a dream outfit. Don't know if it's the beautifully textured bandhani or the ombre effect that made us shortlist this mesmerizing Banarasi saree.
This blue beauty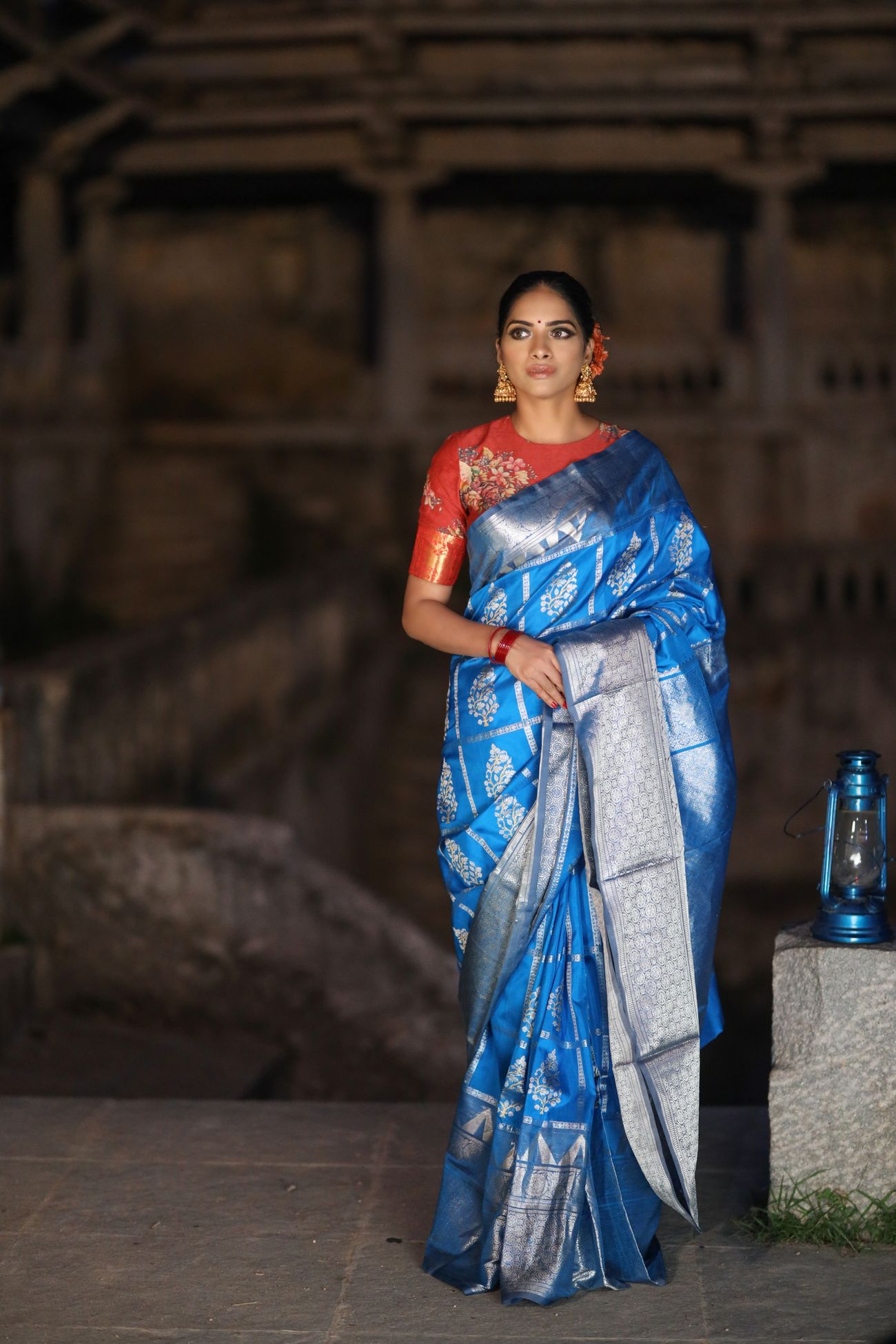 Price: INR 24,503
Shop Sky blue venkatgiri saree by Sailesh Singhania
Isn't this one such a lovely hue of blue? So offbeat and pretty!
And we just didn't want the list to end! We bet you all are spoilt for choice with these artistic styles made in Banaras. Which one out of these tug at your heartstrings? 
ALSO READ - Brides Who Opted For A Traditional Red Banarsi Saree And Nailed The Look