Bangladeshi Nikaah In US With The Bride In A Sunny Yellow Lehenga
BY Sakshi | 10 Sep, 2021 | 326 views | 4 min read
There's just something about a bride in yellow- it's a universally flattering shade that looks so bright and happy, and this bride here was no exception. Real bride Sagia had an open air pandemic wedding in Virginia, US, after delays due to COVID. The couple kept it simple and elegant, and we loved how colourful the photos turned out. Take a look at this Bangladeshi wedding, with the bride in a vibrant yellow Sabyasachi lehenga.
Meet Sagia and Sayem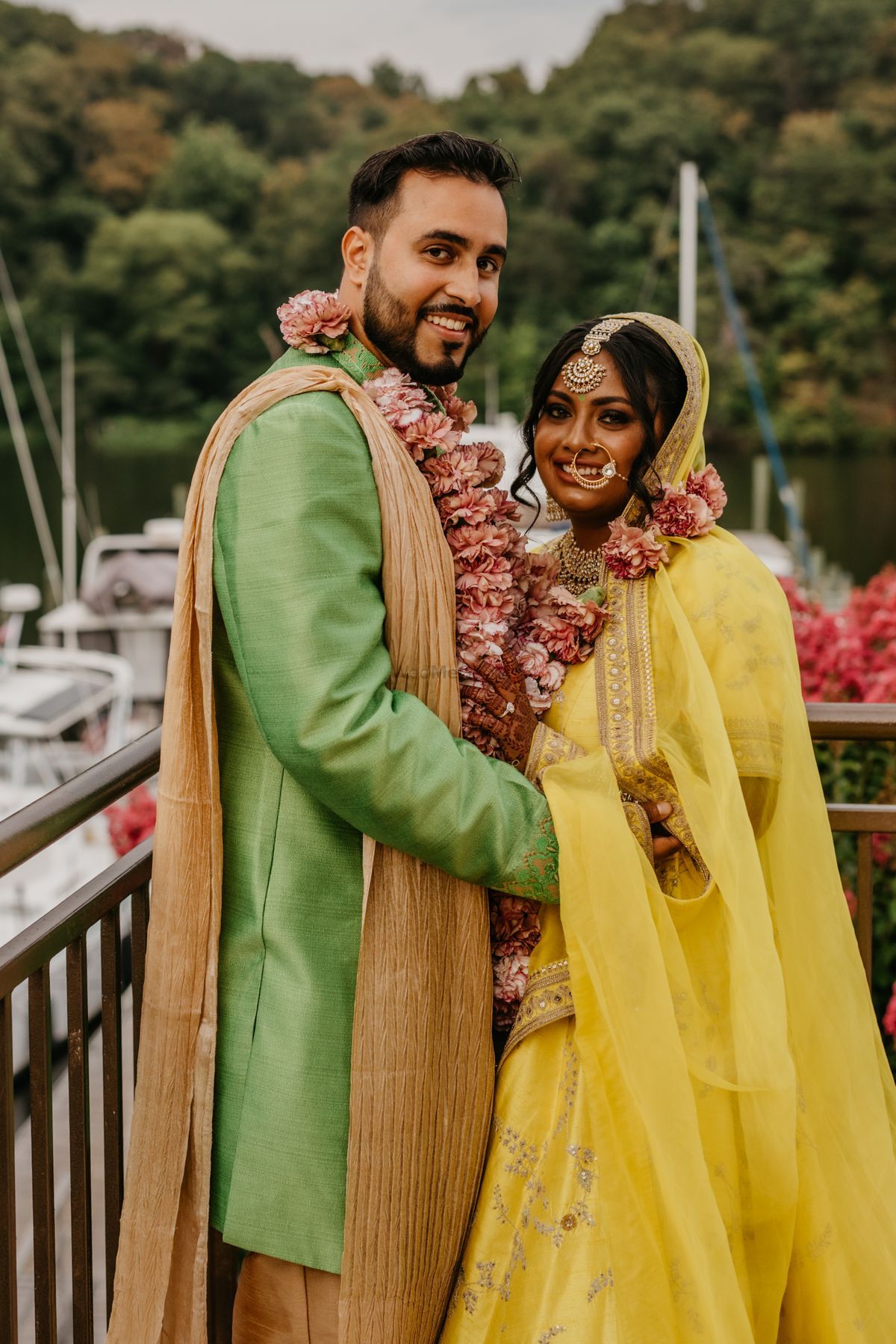 He claims he saw me for the first time in 2007 at Starbucks, while I was working at my very first job at age 16 in Falls Church, Virginia, which I have no memory of. We stumbled upon each other again during junior year of our undergrad college years in 2011 on the way to class. We both had no idea we went to the same university for the past two years, and lived in dorms close to each other. We had no common friends so we naturally did not end up at a social event. In 2011, a friend brought him to a party and we finally hung out. There was no turning back since and we've grown with each other in the last 10 years in our 20s - building ourselves, focusing on our careers, traveling, fulfilling family responsibilities. We just turned 30 in January and March 2021.
The Engagement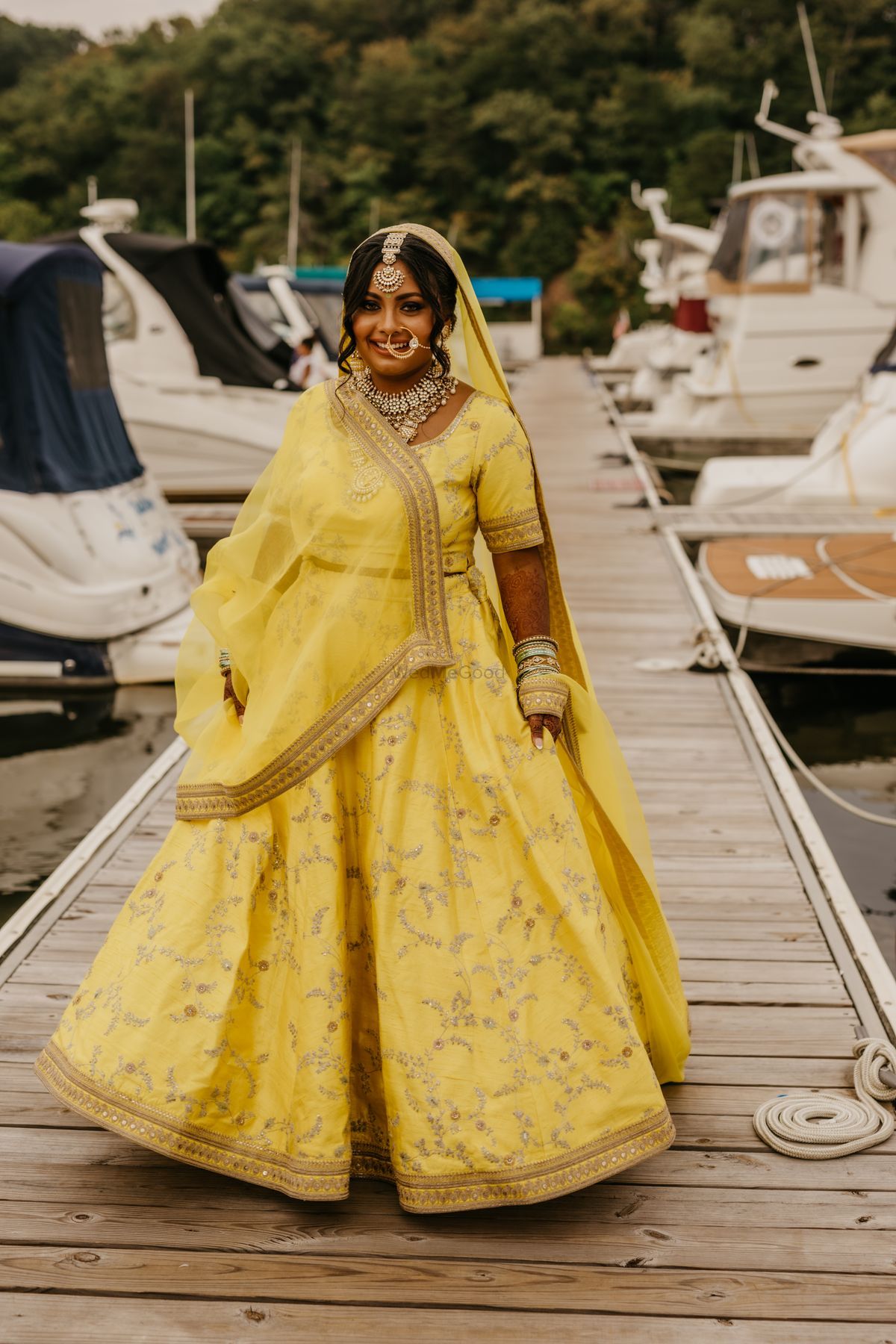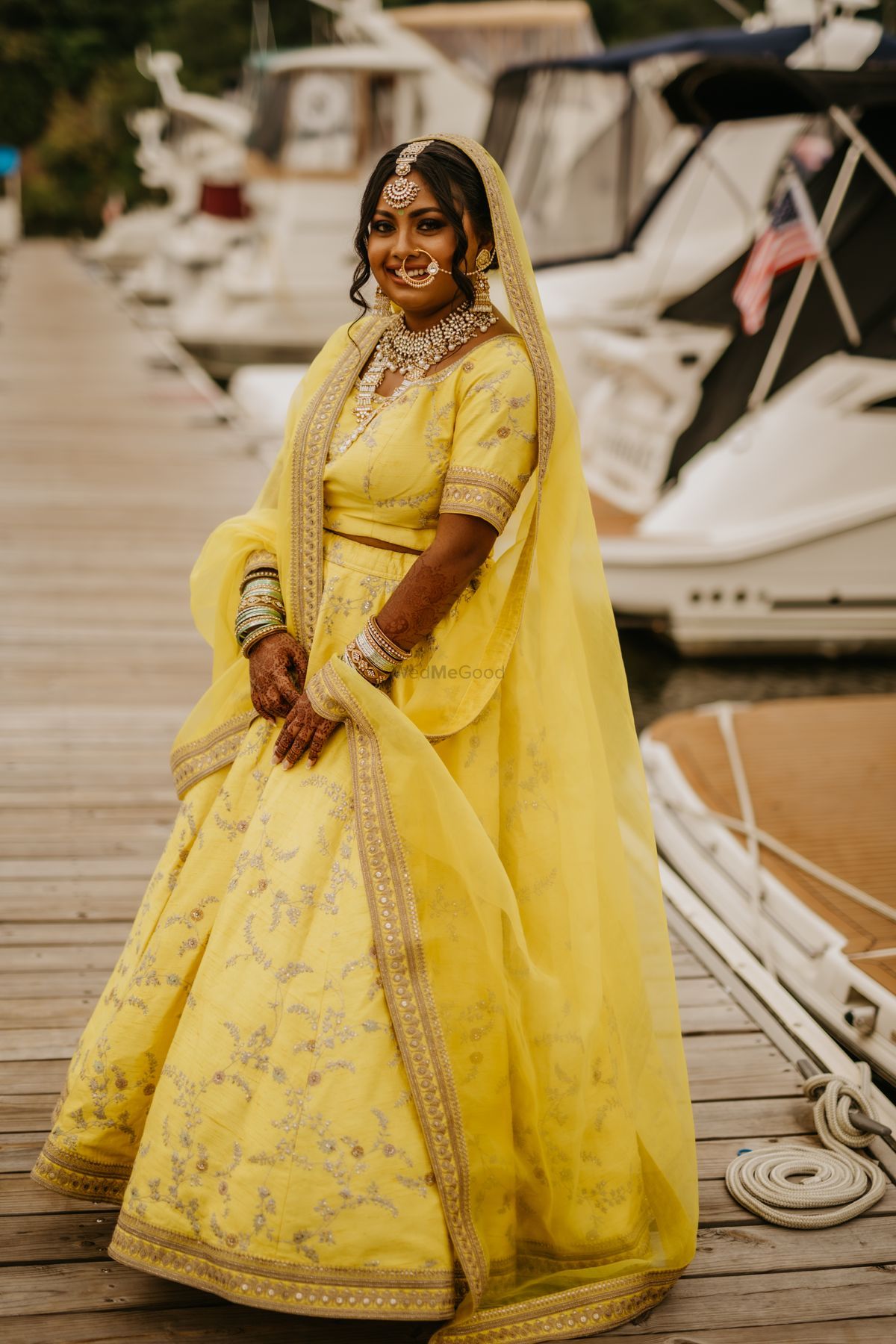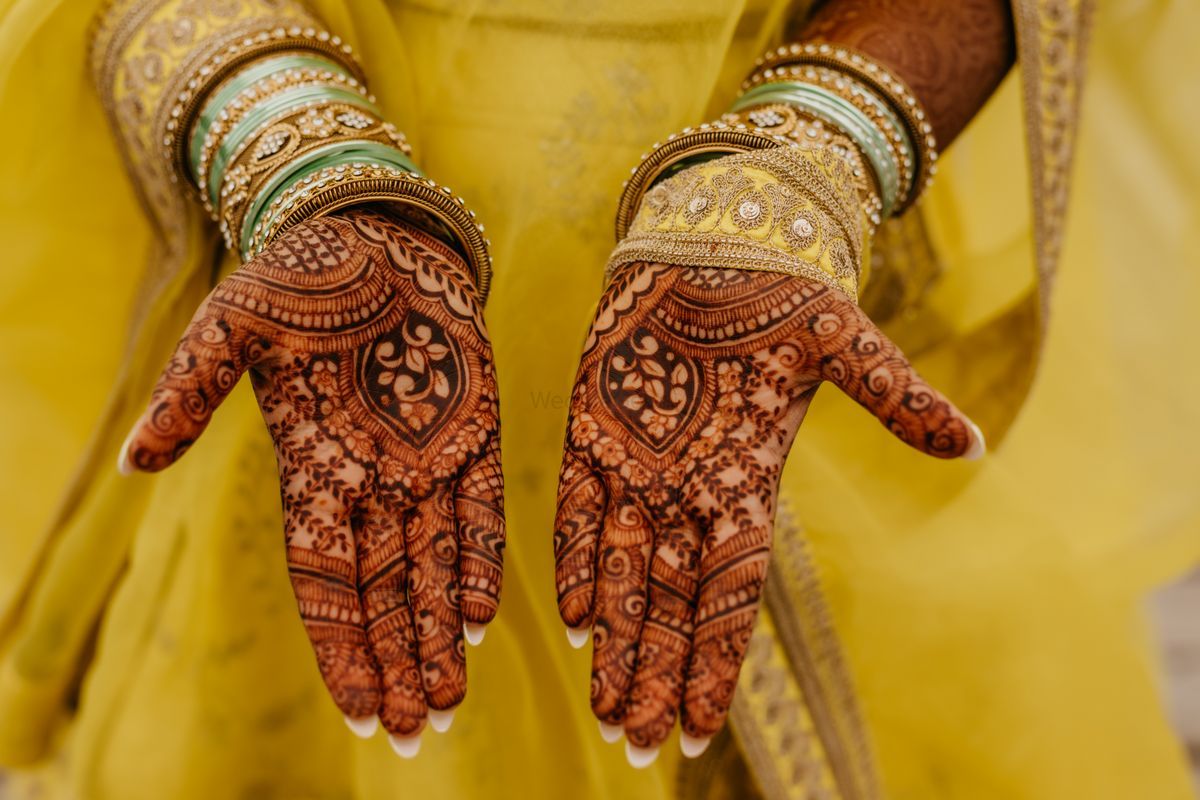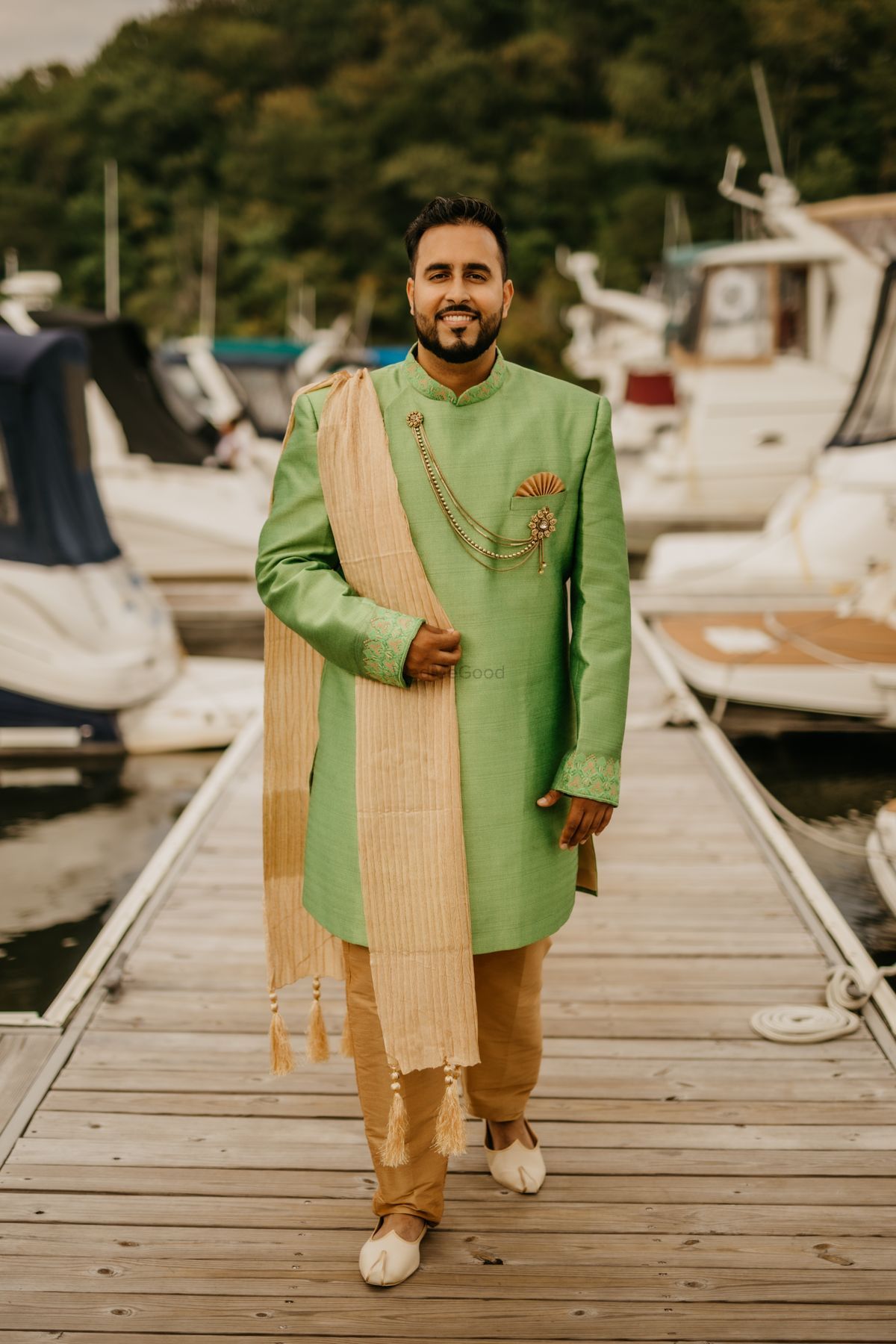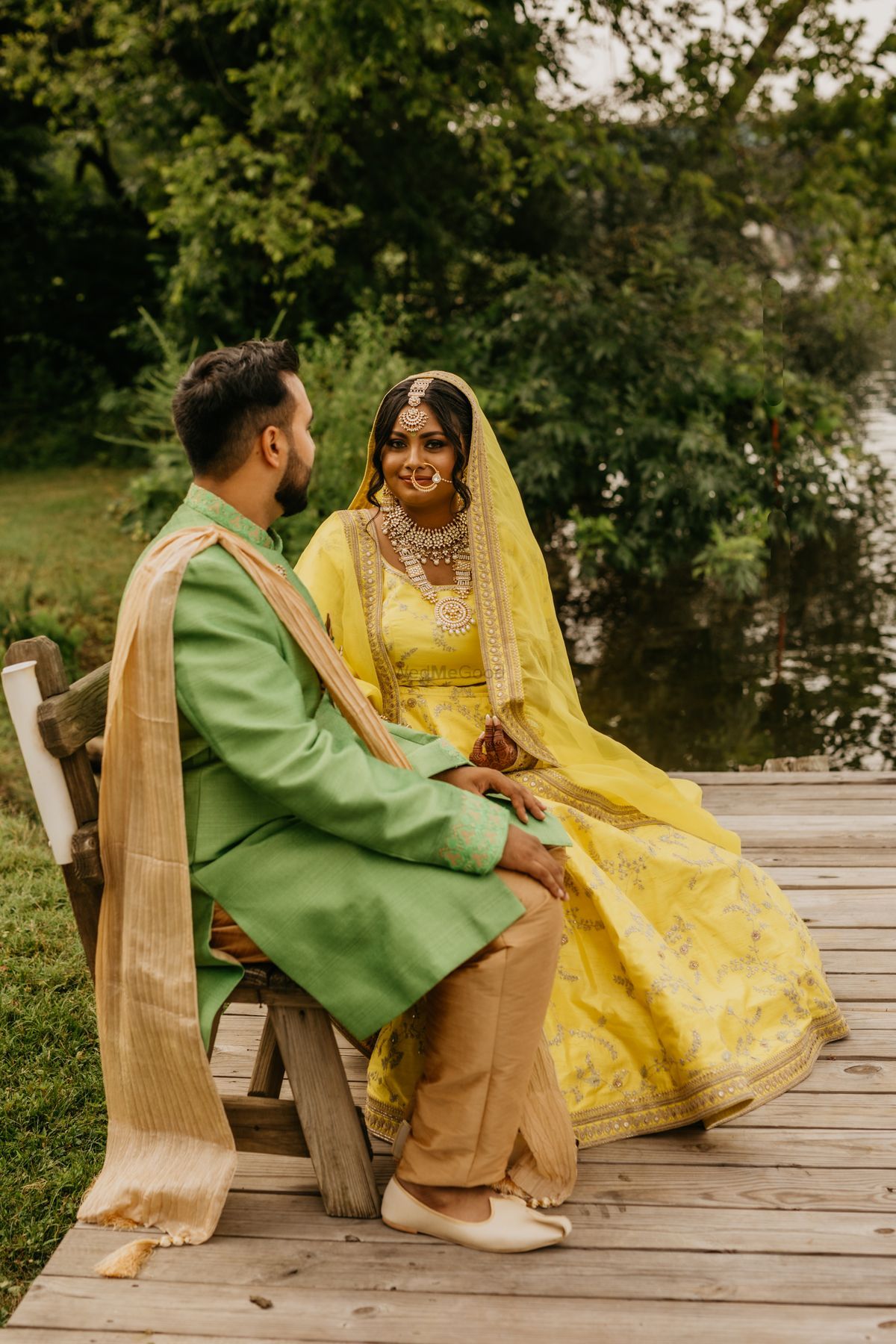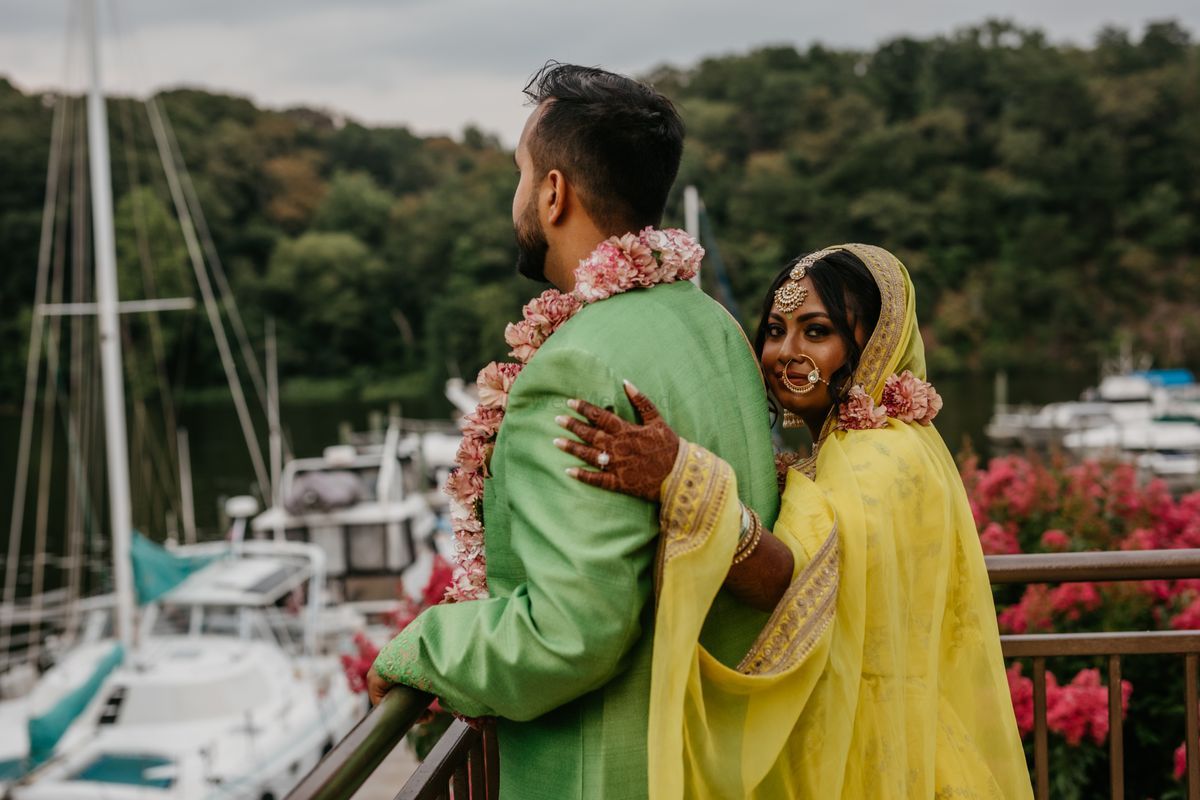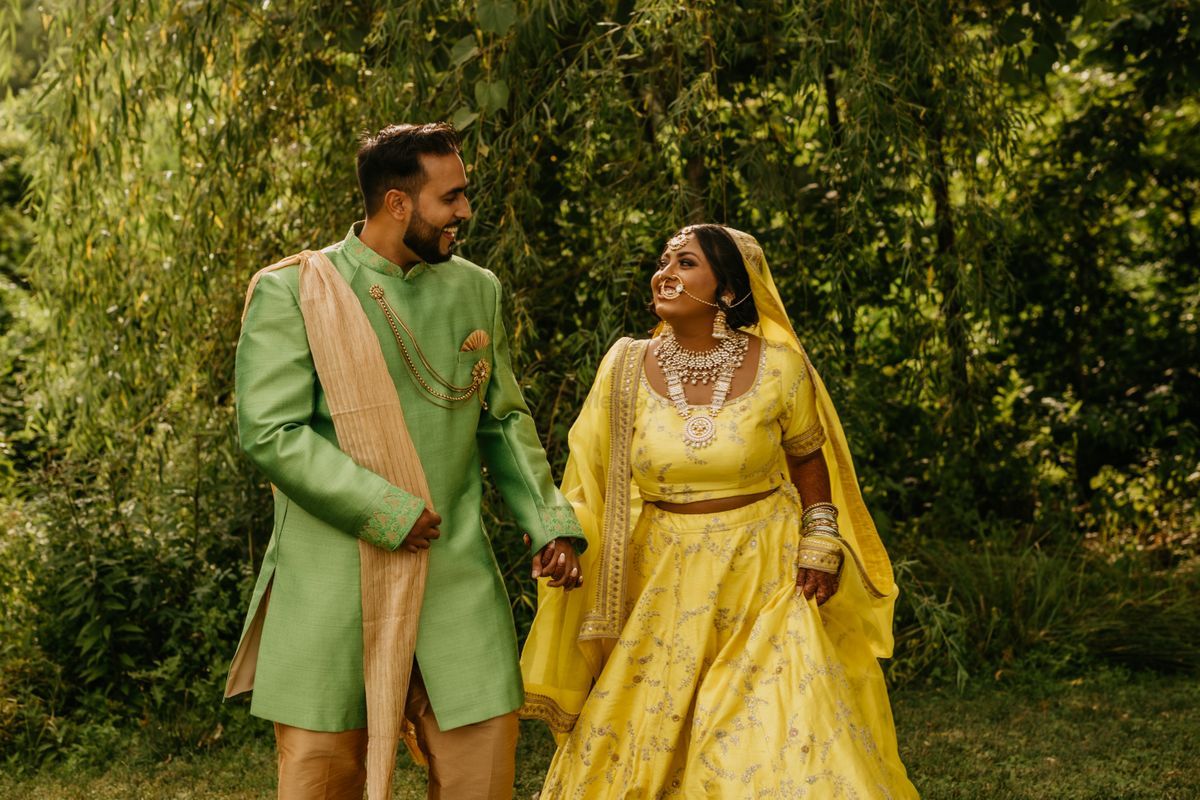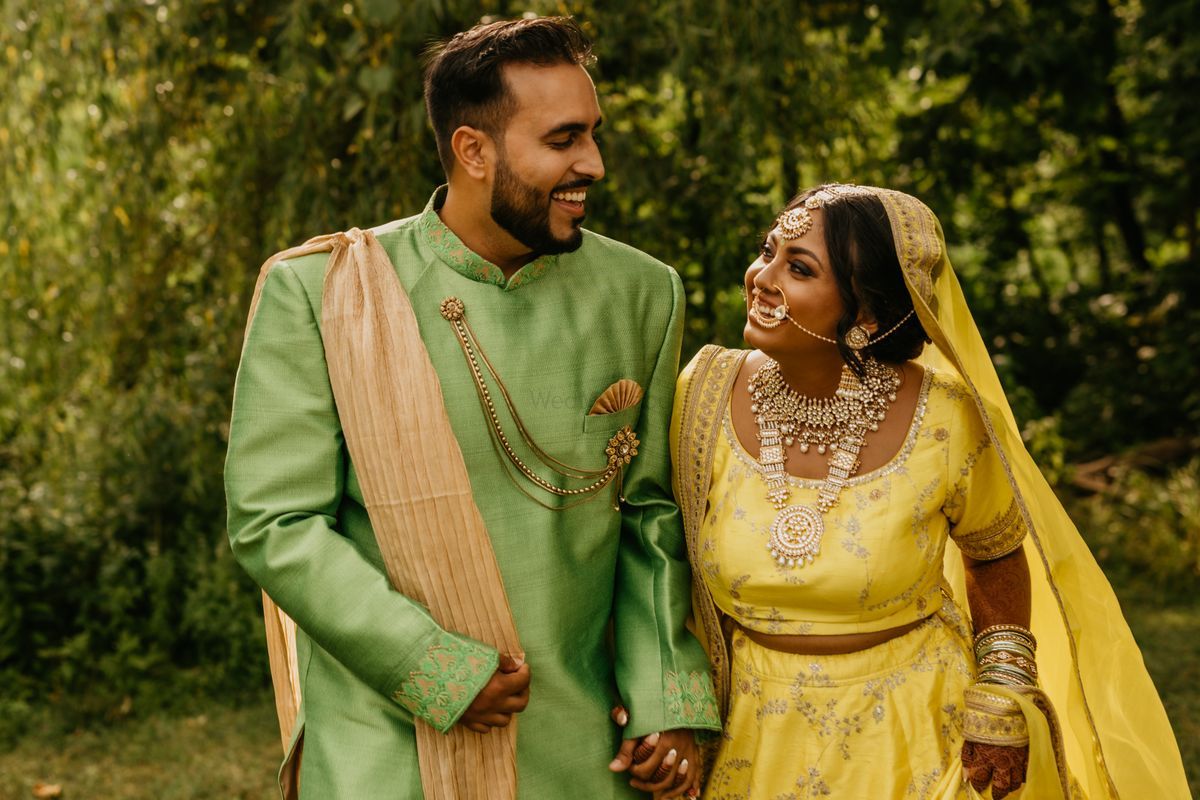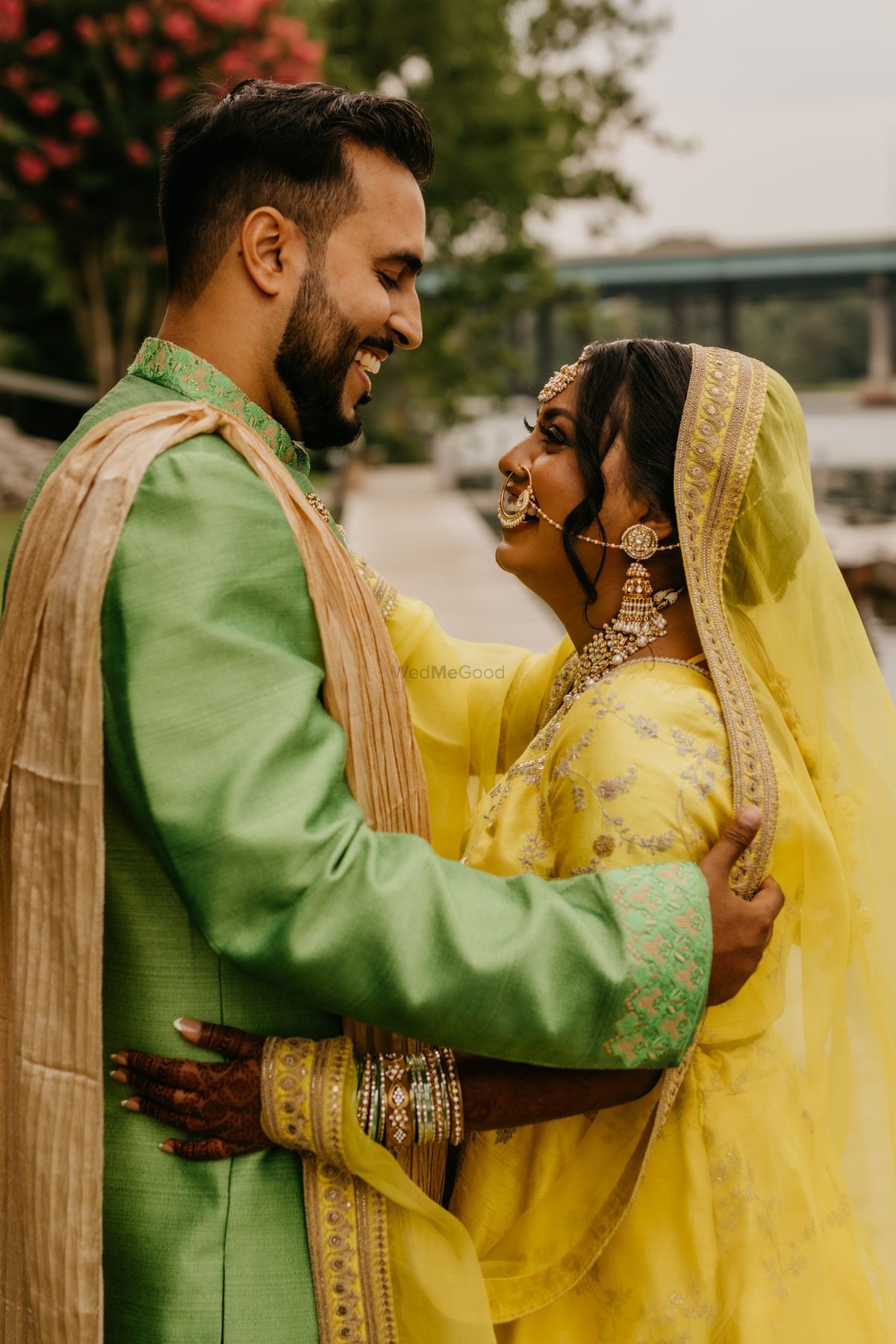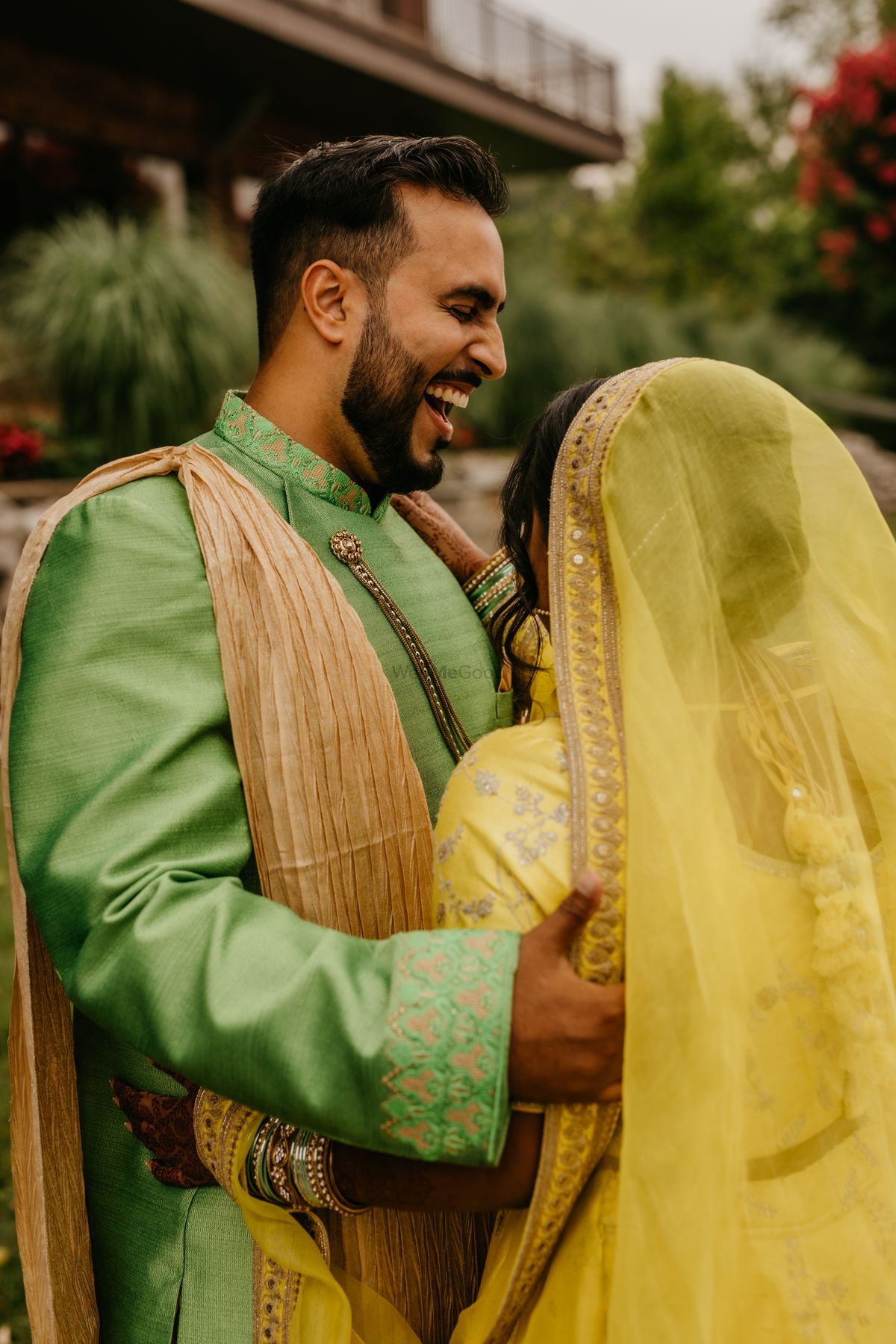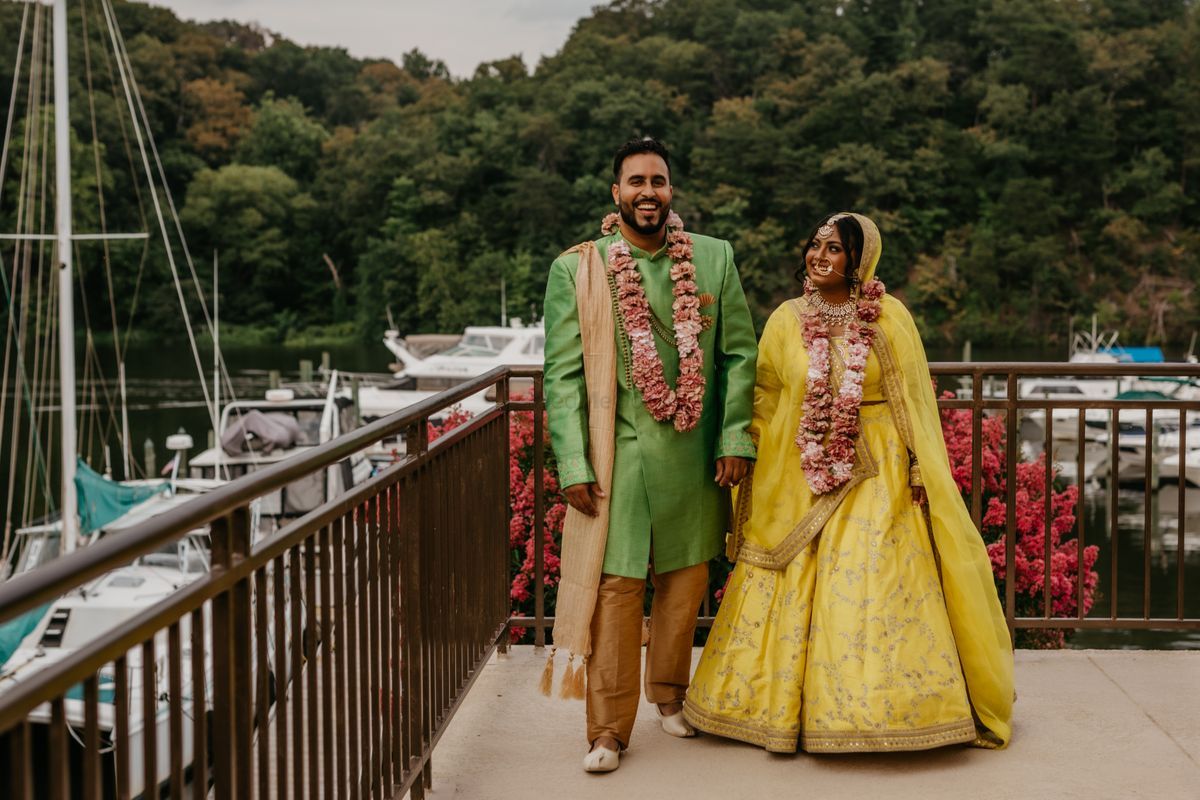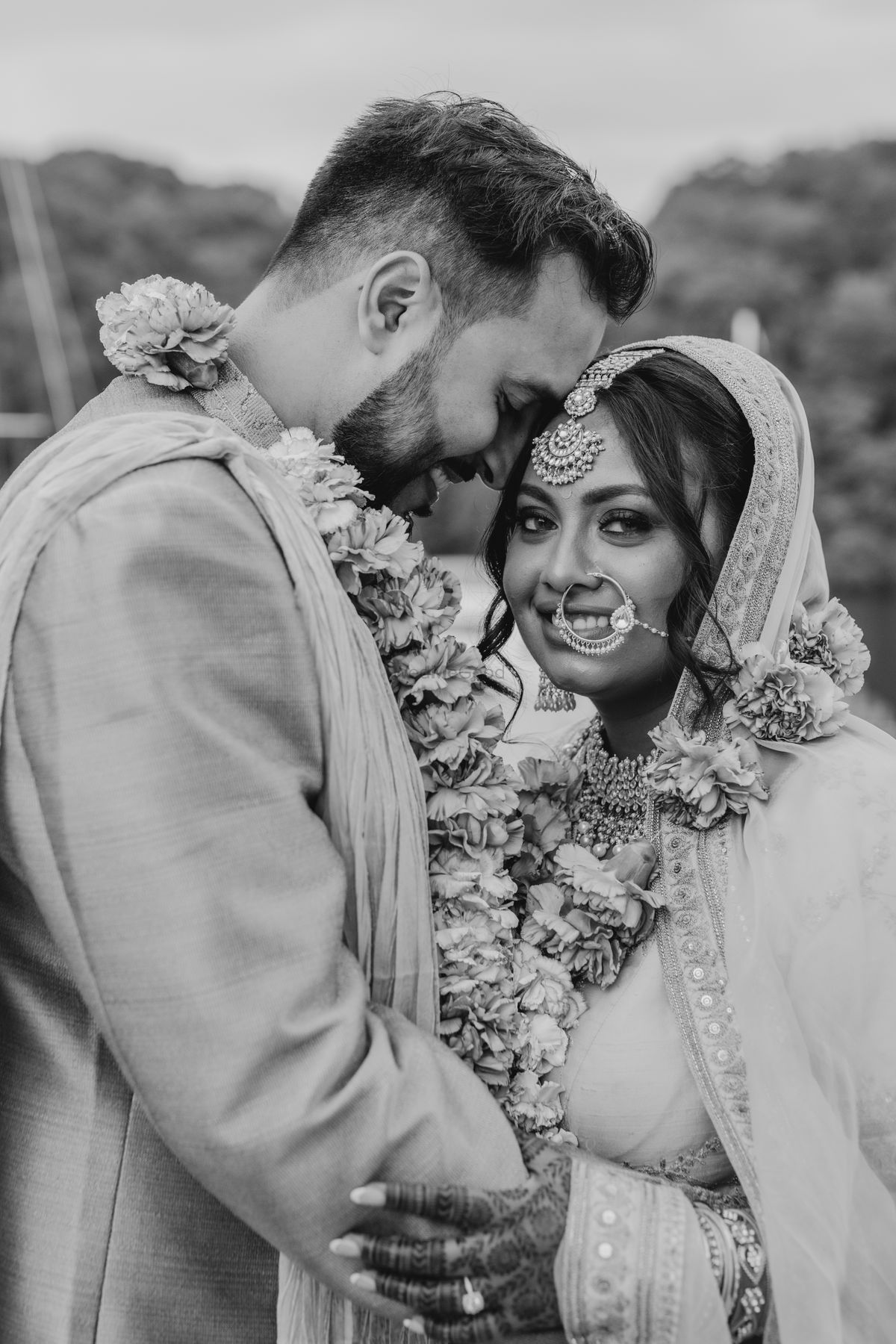 From The Couple
We told our individual families and parents October 2019, then the pandemic happened in 2020. He proposed July 17, 2020 at Maymont Park in Richmond, Virginia. A park we used to visit all the time during our college years from 2011-2013. We couldn't celebrate in person with any family or friends due to COVID-19. We planned our first cultural Bangladesh engagement (panchini) and nikkah December 2020, however due to restrictions we had to move the date. We finally were able to have our engagement party and nikkah on July 25, 2021. It had been a year in planning with many headaches and fun in between but we finally were able to have a beautiful event. We are forever grateful to science and vaccines.
Vendor Reviews
Venue: Harbour View: VA Event Venue
We loved our venue, which was located right on the Occoquan River in Woodbridge, Virginia. Having a space that accommodates everyone spaciously (we had about 150 guests) and has access to open air during these pandemic times was a MUST. We loved being surrounded by the cool breeze, boats, and sunsets - making for beautiful pictures and scenic views.
Decor/ Florist: Sarah Khan Event Styling

I learned about Sarah Khan Event Styling back in 2016 and have been in awe of her work ever since. Her team can architect a visually beautiful environment, including fresh flowers which I love and an ambiance that you don't want to leave. Words are insufficient to describe the thoughtfulness and exquisite execution of the team. In my decor brief, I shared a mood board of the theme I wanted, which was "summer pastels & boho | vintage | romantic," and my colors. Sarah's team worked closely with my furniture vendor (Something Vintage) to make our vision come true. We love that both of these vendors' work ended up being the backdrop of the only thing we will remember our event by - our pictures.
Photography: Brooke Silverman
All our raw moments were captured by a photographer I stumbled upon last fall on Instagram. Brooke was extremely professional, working through rescheduling our event since we had to change dates due to government restrictions initially. I loved her photography aesthetic and style!
Makeup & Hairstyling: Styles By Swati
I went to undergrad university with Swati in Richmond, VA and remembered chatting about what both of us were doing after college was over. Swati said I think I will open a salon, and here we are nine years later. Reeti did my makeup, and Swati did my hair. They are both owners of Salon SBS in Northern Virginia. They made me look and feel so beautiful that day - exactly what I hoped to think on my nikkah day. I owe them a lifetime of gratitude and cannot recommend them enough :)
Vendors: Venue: Harbour View: VA Event Venue; Decor/ Florist: Sarah Khan Event Styling; Photography: Brooke Silverman; Henna Artist: Naseem Banu; DJ/ Band: Elitę Entertainment; Catering: IndAroma
Bridal wear: Sabyasachi via The Grand Trunk; Groom wear: Sareez; Invitations: Digital invites via Paperless Post; Event Rentals and Service: C&G Event Rentals and Service; Center Stage Furniture Rentals: Smthing Vintage; Marquee Letters: Alpha-Lit DC Marquee Letters; Live Event Painter: Laksh S