How To Have A Bollywood Themed Sangeet- Tips & Ideas
BY Vanya | 22 Oct, 2019 | 1445 views | 3 min read
Let's admit it, we all love Bollywood. After all what's not to love about it. Bollywood inspires us many many ways. And when we talk about the Bollywood, they are #goals. So why not plan your wedding functions the filmy way. Here are a few tips and ideas for you to host a full on filmy bollywood sangeet.
Invite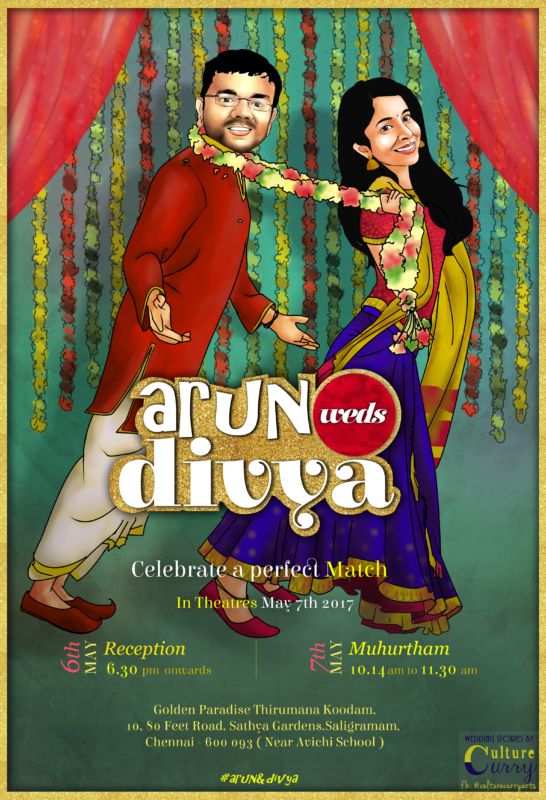 Image via Culture Curry★ 5
As soon as someone looks at your invitation card, they should know that it is party that they would not want to miss. Get a super creative and fun card made, something like a movie poster for the most amazing party you are hosting.
Make a dhamakedar entry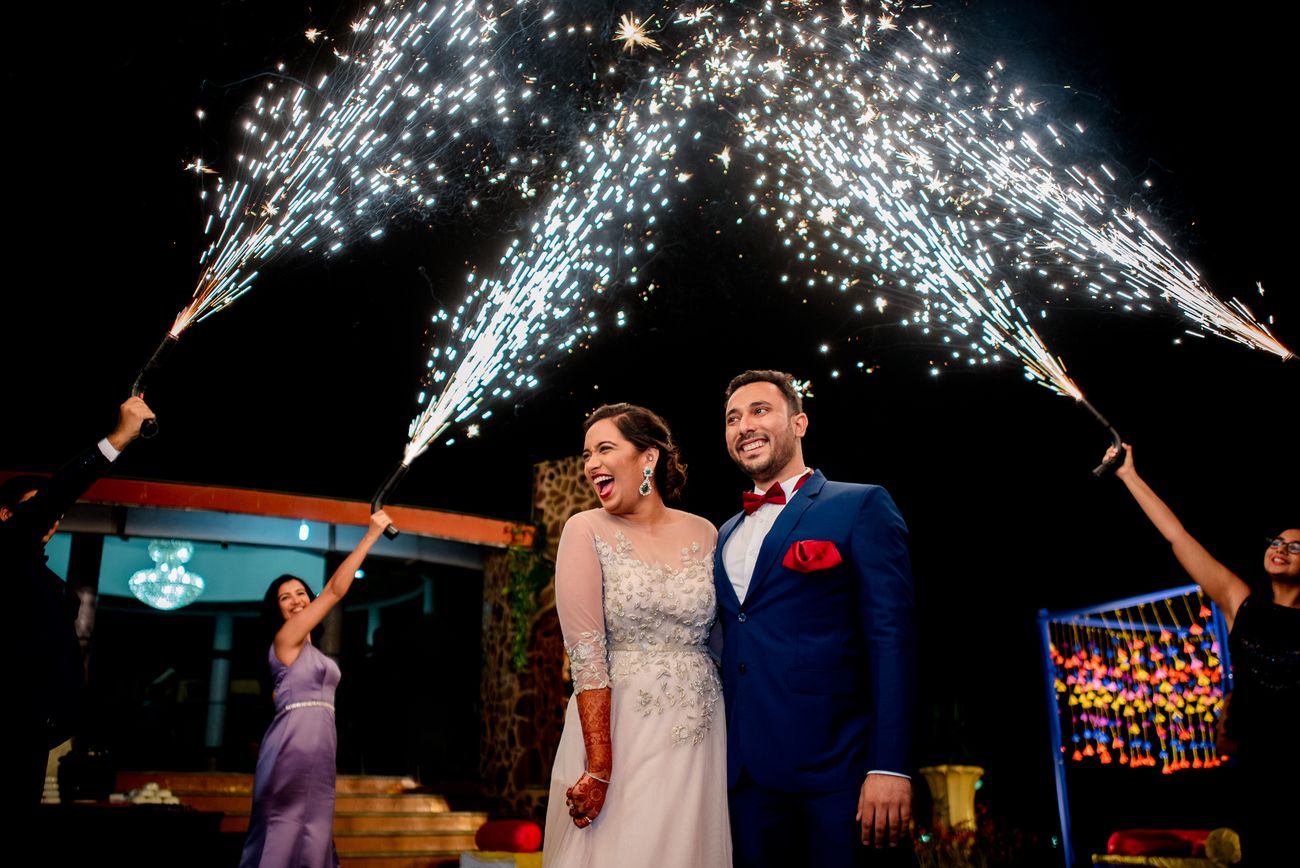 Image via Journeys of Euphoria★ 5
On an ATV or on a speed boat, amidst color bombs or while dancing with your partner, there are numerous ways in which you can enter into the venue. And you have to make this entry worth remembering while having a lot of fun of course.
Have a dress code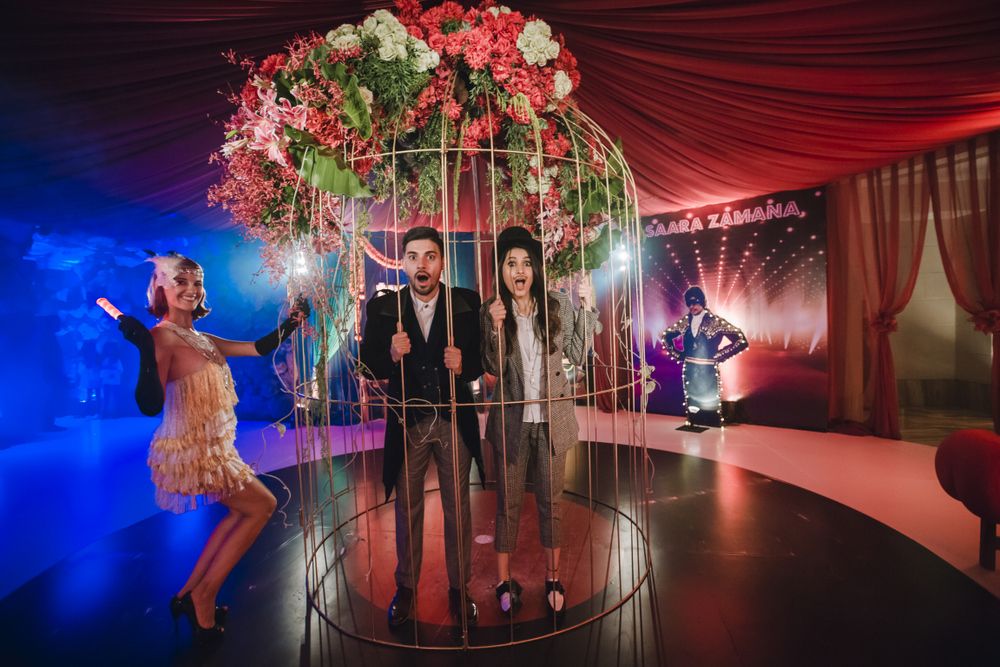 Image via The Photo Diary by Monisha★ 5 & Krayonz Entertainment★ 5
How about showing up as Madhuri Dixit from Tezaab or Gabbar from Sholay. Well it going to be real fun to see your friends and family dressing up as different characters from the movie world.
Tip: Make sure everyone is informed well in advance so that they have enough time to prepare . Oh and you will also have to remind them a few times. Maybe create a whatsapp group where everyone can discuss about what character they are planning dress up as.
Let the decor do the talking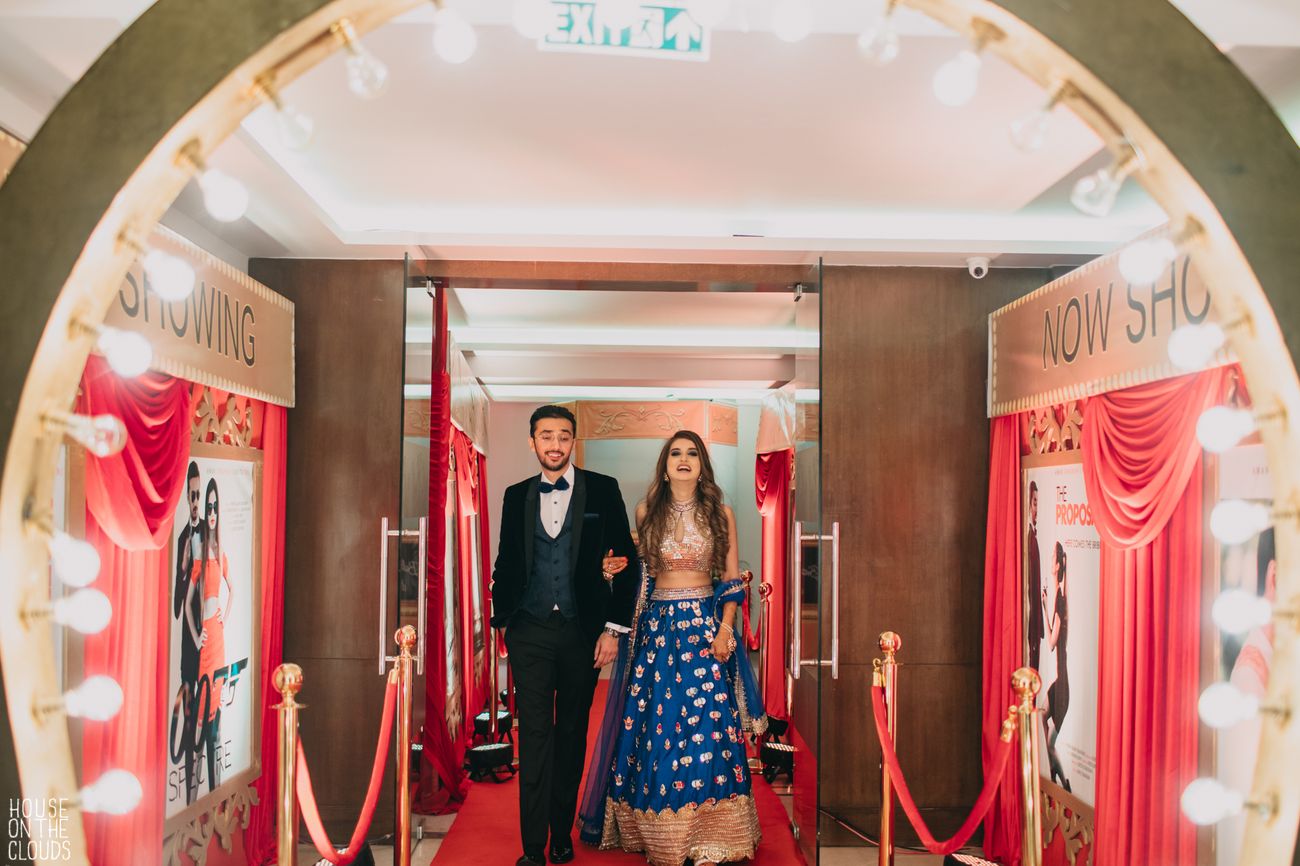 Image via Ishita & Aman
Movie posters or playcards with iconic dialogues are the easiest element that can be used in your decor. Make sure that the entrance is well lit. Have a red carpet! Because why not. You can also have a few people ask guests a few fun questions about the couple as they get clicked. This will give full bollywood award function feel while you will get some great pictures and videos with messages from your loved ones.
A kickass playlist is all you need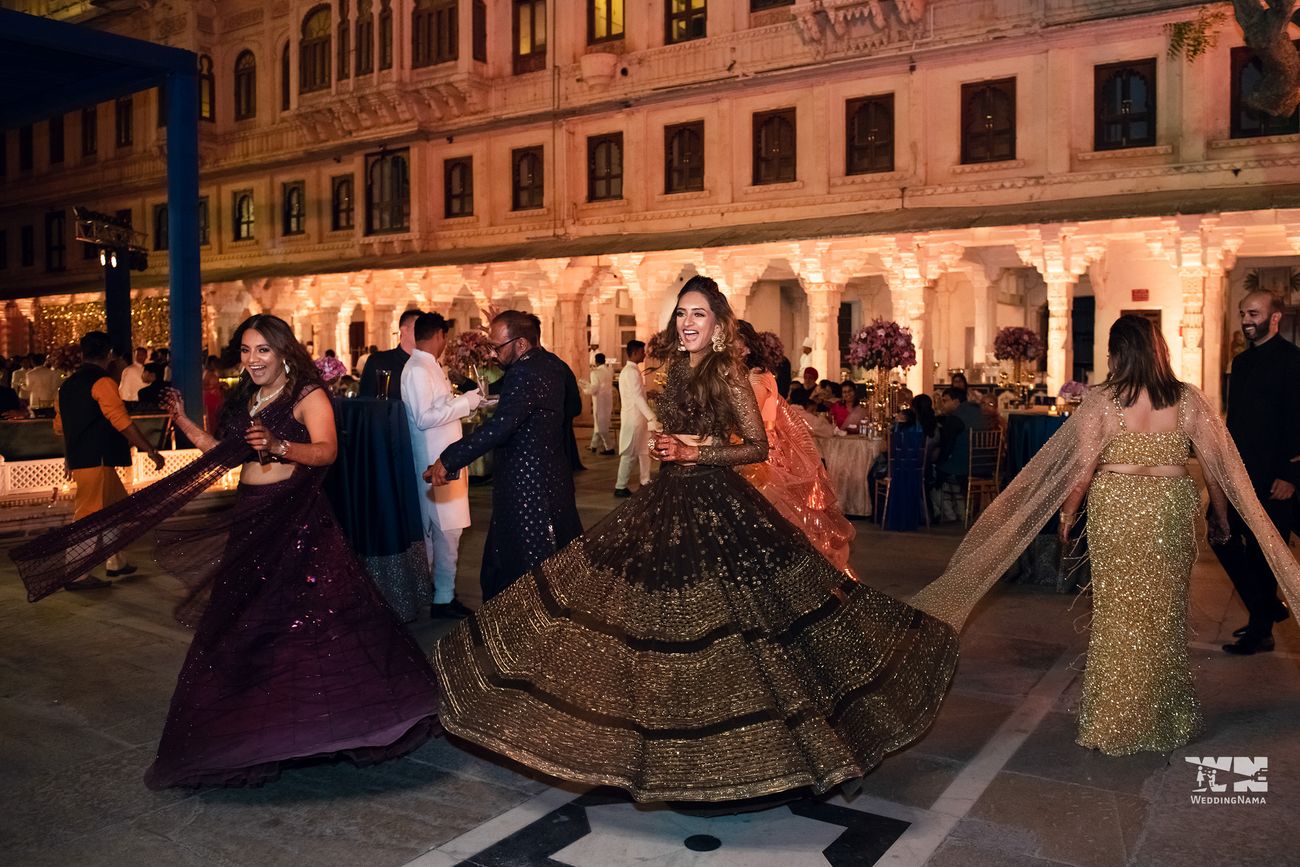 Image via WeddingNama★ 5
From Govinda to Badshaah, you need them all. Make sure that the playlist has a good mix of some classic songs and some latest numbers. Dance like no one is watching and just have some fun. I mean what's a shaadi without some great naach gaana.
Bollyfood
Food is the reason why most people attend weddings. And if hosting a bollywood themed party, they food should also be bollywood style. So if that's what some of them are coming for, let them enjoy a bot of bollywood as well. Have a bollywood themed cake or just give the dishes a filmy name. 
Photobooth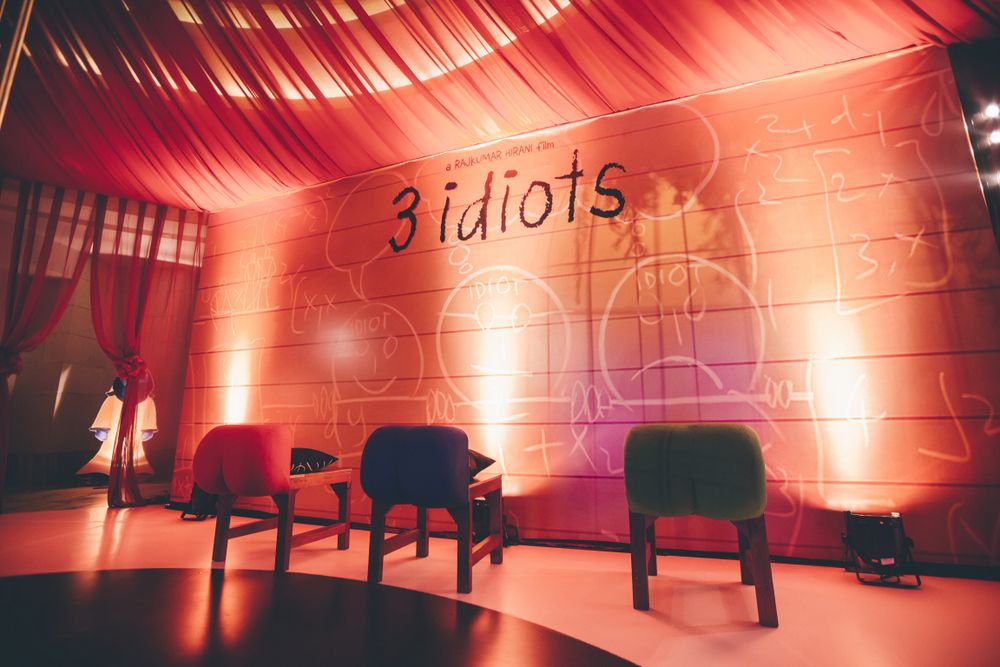 Image via The Photo Diary by Monisha★ 5 & Krayonz Entertainment★ 5
Photobooth and selfie corners are a must these days when it comes to Indian weddings. You can go for a basic wall with movie posters or some cutouts of celebrities in one corner or something that recreates a movie scene.
Favors
Giving out bollywood themed favors will remind your guests of the crazy night for the longest time. Giveaway something like coasters or playing cards with some bollywood print.
Hope these ideas will help you plan a really fun party!