How To Make Your Mandap Unique - Add Botanical Elements!
BY Sakshi | 23 Jan, 2022 | 1330 views | 2 min read
Floral mandaps are of course sure fire winners when it comes to this territory. But there's something so nice about a botanical mandap, makes the wedding decor stand out and how! We went ahead and found some gorgeous botanical mandaps for you to browse through- and trust us when we tell you that you'll definitely get inspired by these once you see them!
This one that's unlike anything we've ever seen before!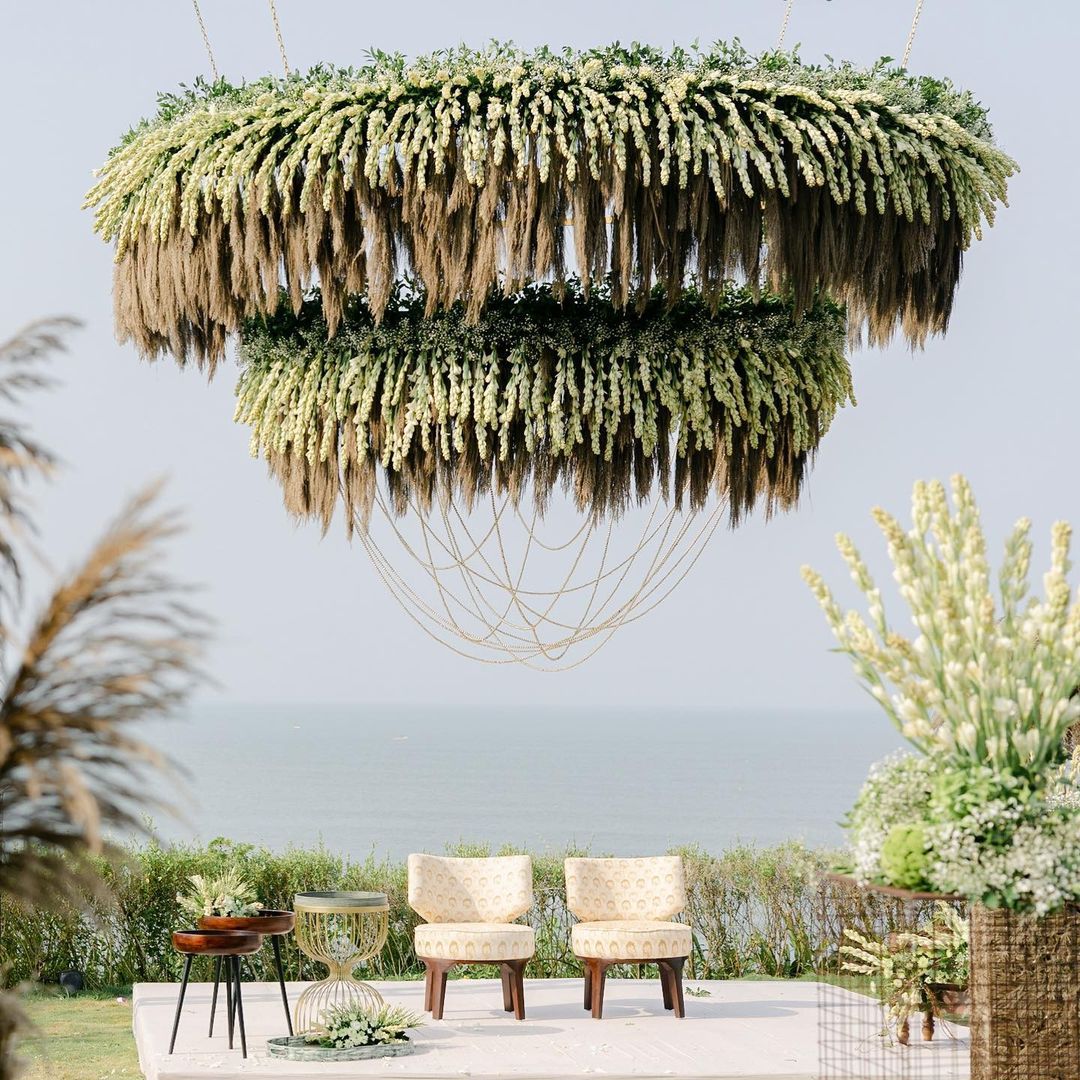 Image via Bling Mushrooms★ 4.9
Now this is one stunning mandap we instantly fell in love with! I mean, just look at that beauty!
This floating mandap with the lotus around!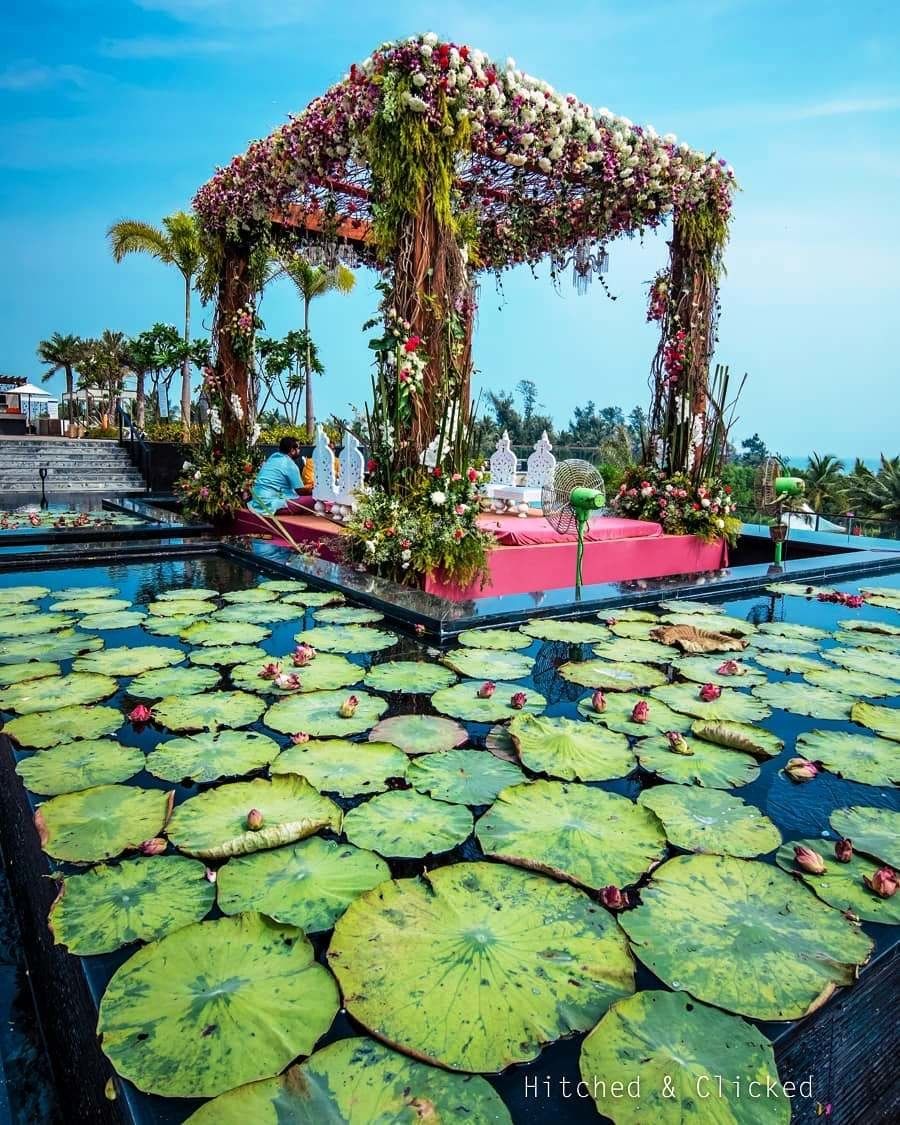 Image via Hitched and Clicked★ 4.8
Have you seen a more gorgeous setting for a mandap than that? We sure haven't!
This one with the genda phool adding a refreshing twist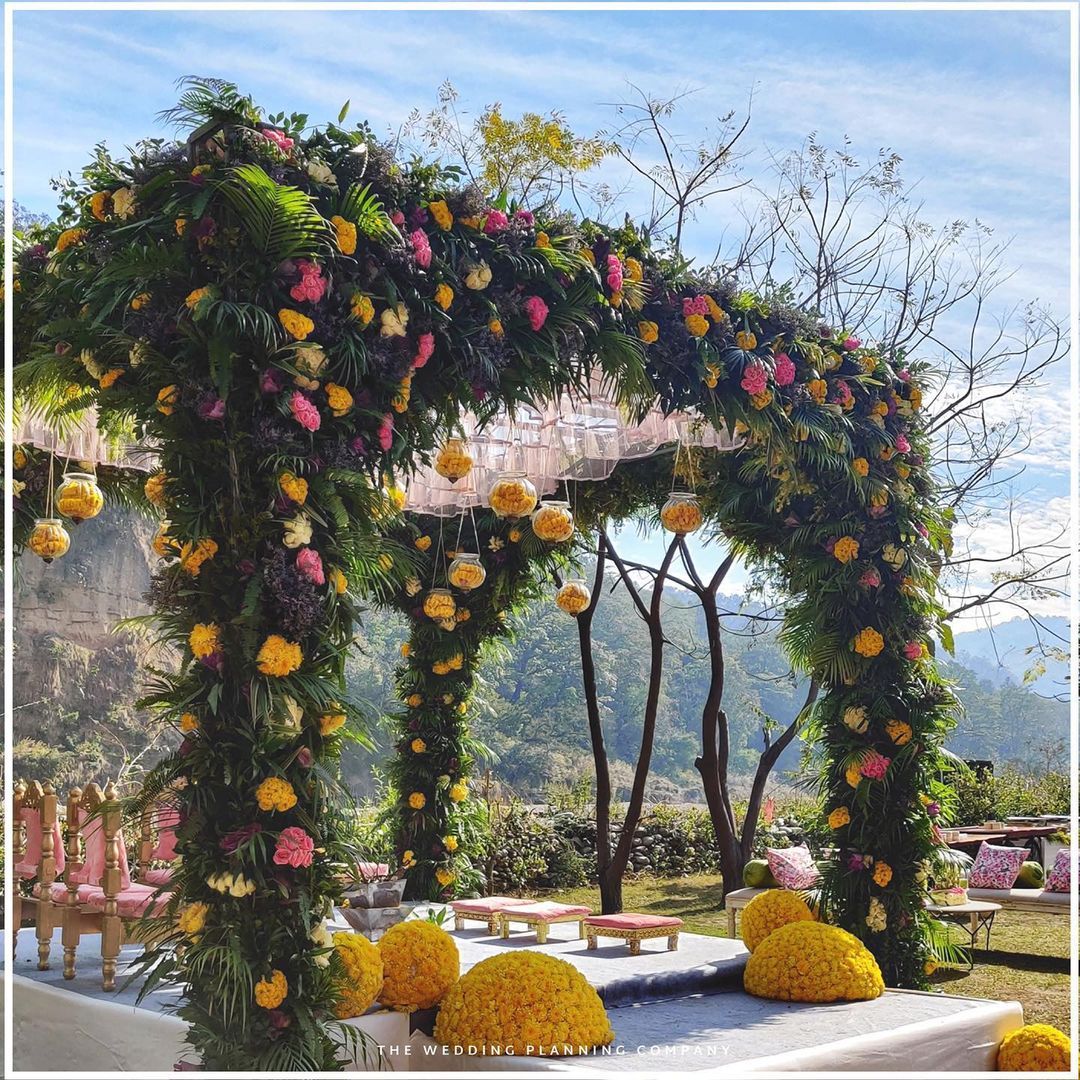 Image via The Wedding Planning Company★ 5
Now isn't that a refreshing twist to add a pop of colour! Marigolds with botanicals look super amazing don't they?
This one with so much drama!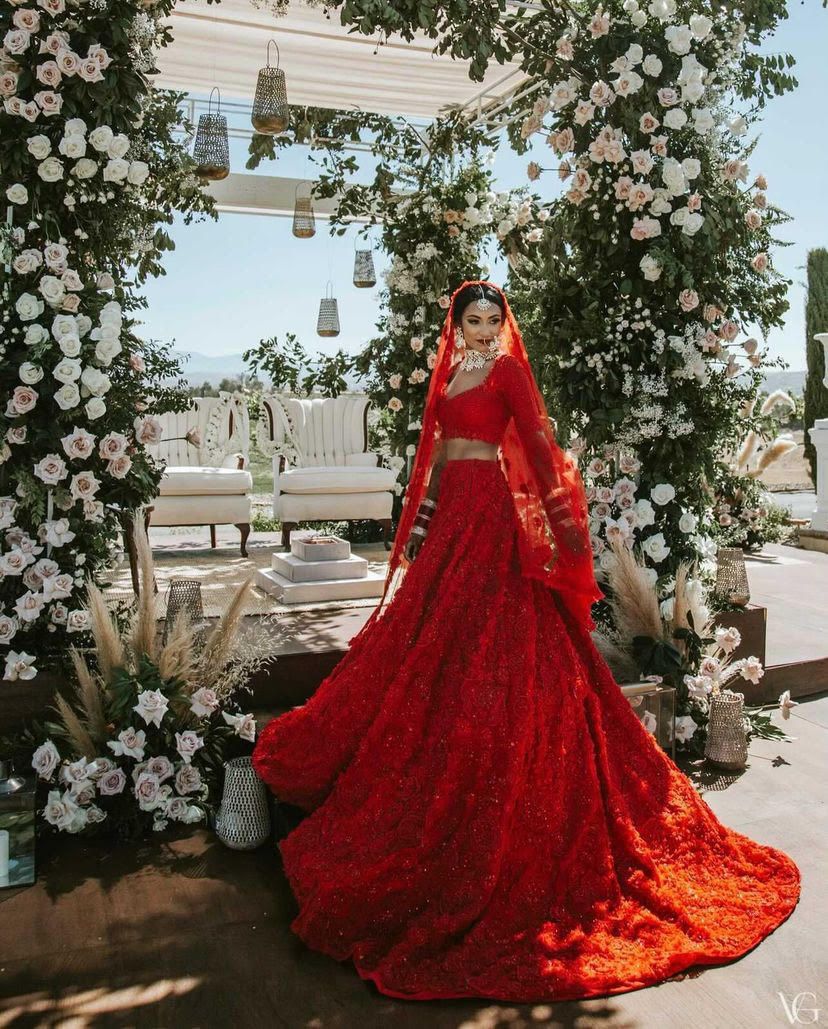 Image via Neha and Amit
And this one with the white flowers with the botanicals looks pretty darn nice too- so wonderful when you want something elegant and nice!
This one which has full on fairytale vibes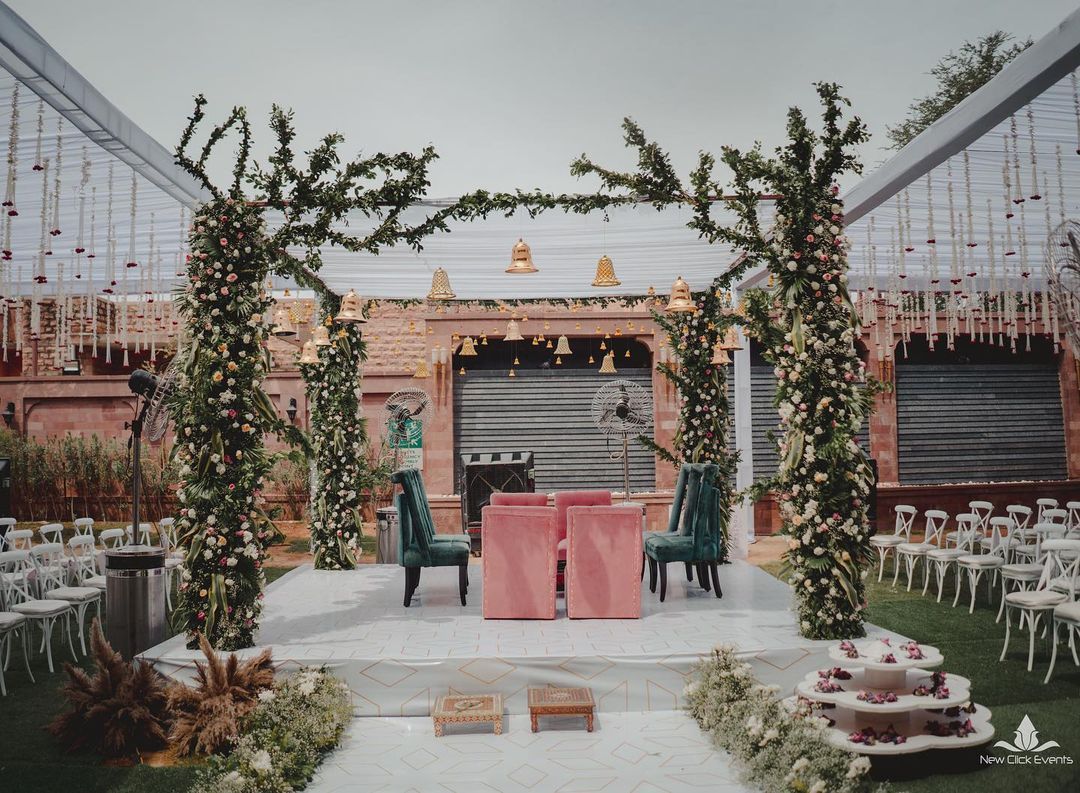 Image via New Click Events★ 4.8
And this one is sort of minimal, but we love the fairytale vibe that has! Looks pretty magical a setting to us!
This one that's just a beaut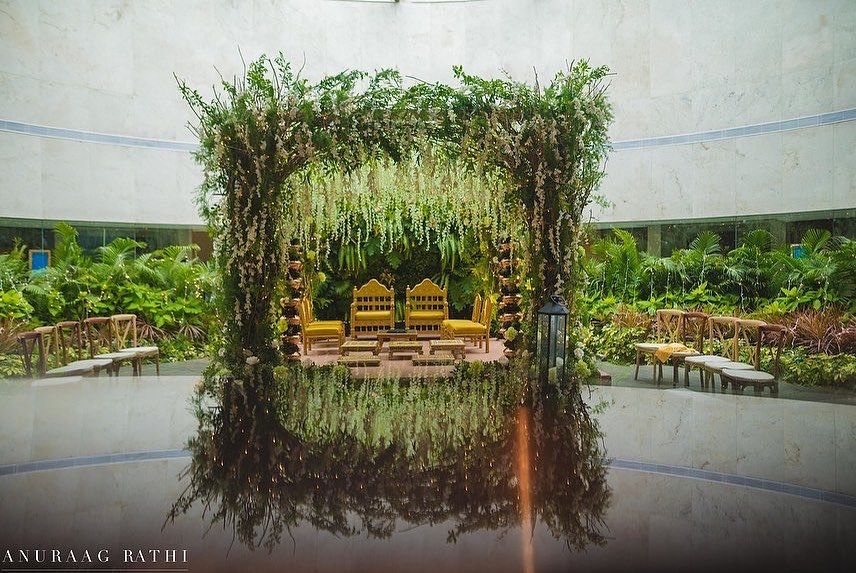 Image via Palkan Bandekar Weddings Etc★ 5
Oh that mandap and that reflection that it has- so so gorgeous, and absolutely stuff that dreams are made of !
This one that's a vision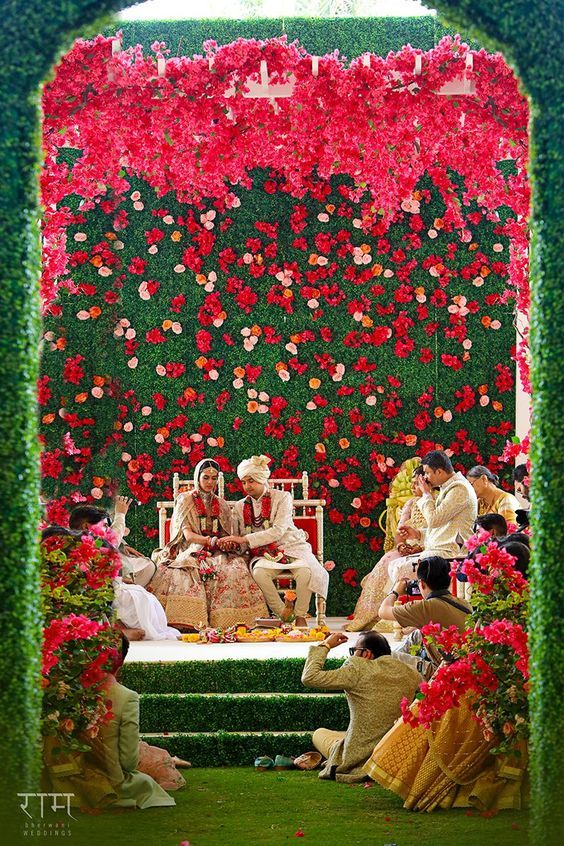 Image via Ram Bherwani★ 4.5
Another mandap that was way ahead of it's time- we loved it back then, and we love it even now!
This one with the botanicals and white florals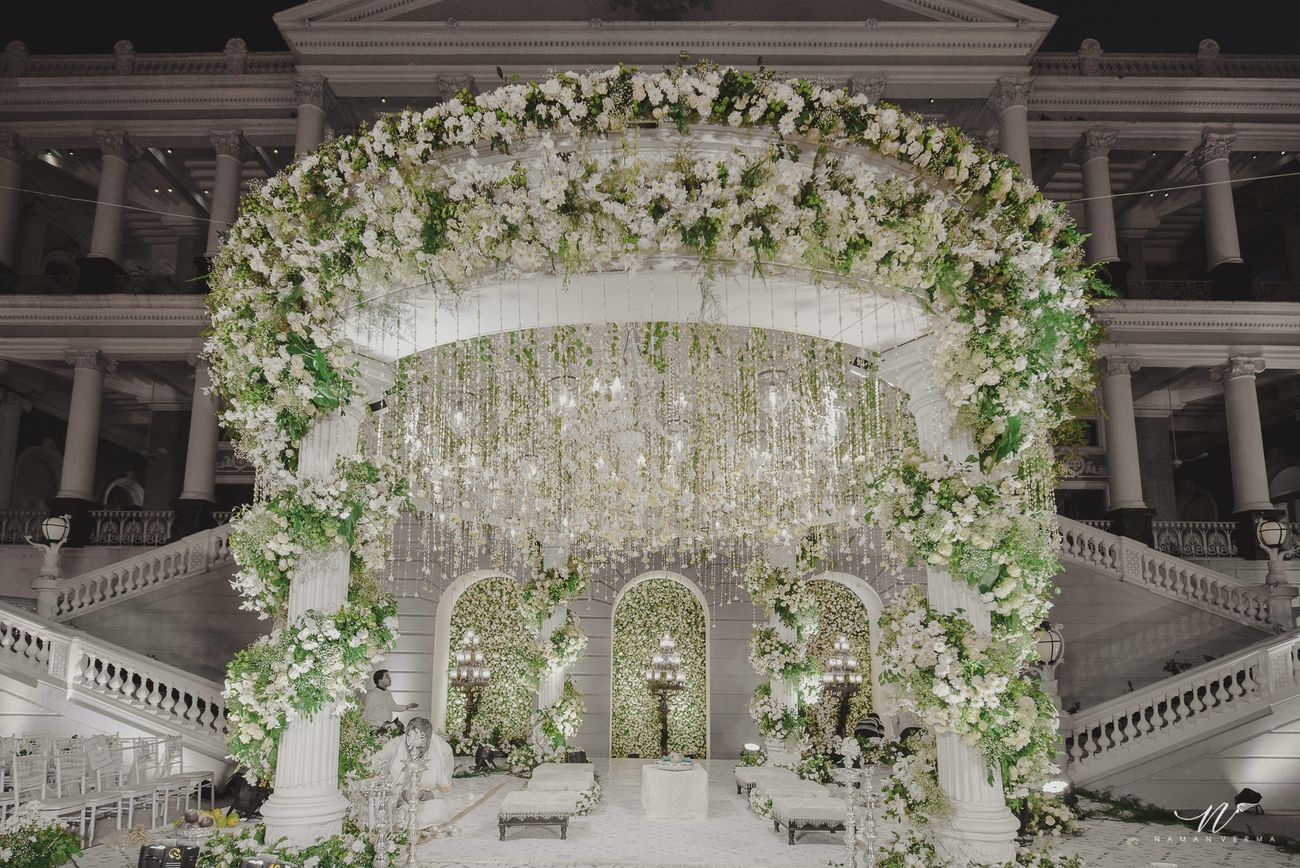 Image via Ashna and Brett
White wonder- this beautiful botanical mandap with the white flowers is legandary!
This one with so many botanical elements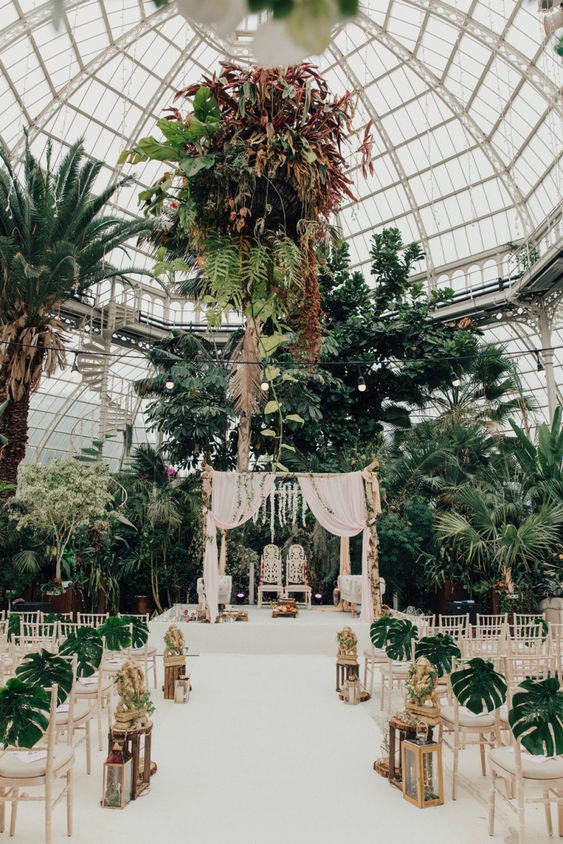 Image via Rock My Wedding
Monsteras rock at home, and they rock in weddings too! One look at this mandap and wouldn't you agree?
This one with a touch of traditional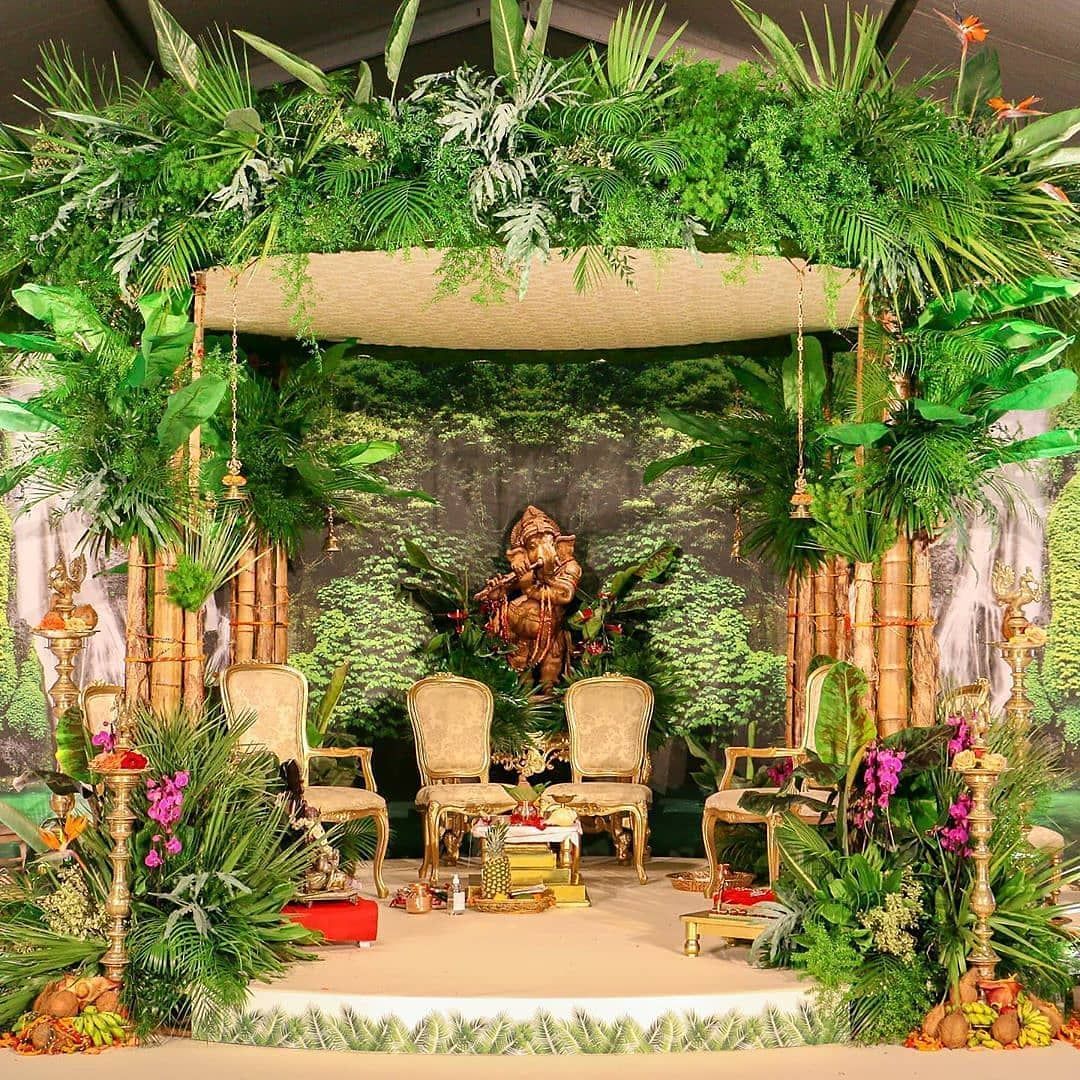 Image via Jay & I Events
Such a pretty and simple setting- wonderful for a nice home wedding too.