Bridal Inspiration: Soft Gold Lehengas by Sabyasachi on Karisma Kapoor
BY The WMG Bride | 04 Feb, 2014 | 789 views | 2 min read
We are 10 days away from launch for Wed Me Good!
There are only a few things that can make me go weak kneed. Apple Pie and Ice cream is one of them, the sight of Ranbir Kapoor shirtless is another and a gorgeous Sabyasachi lehenga is the third. But with the latest fall winter Sabyasachi collection- the one in which he is doing monotones and pastel colors, forget weak knees..i feel like im wallowing on the ground begging for more !! 5th anniversary honey- Im wearing a Sabya floor length anarkali-lehenga like its nobodys damn business.
Add to that karisma kapoor- who by the way I think is one of Bollywoods prettiest faces, and you have yourself one ultimate winning competition! Sigh. Ready. Set. Drool.
Psst. Cousins sister in law wore the same Sabyasachi for her sangeet. Want to see pics? For sure- wait till we launch officially!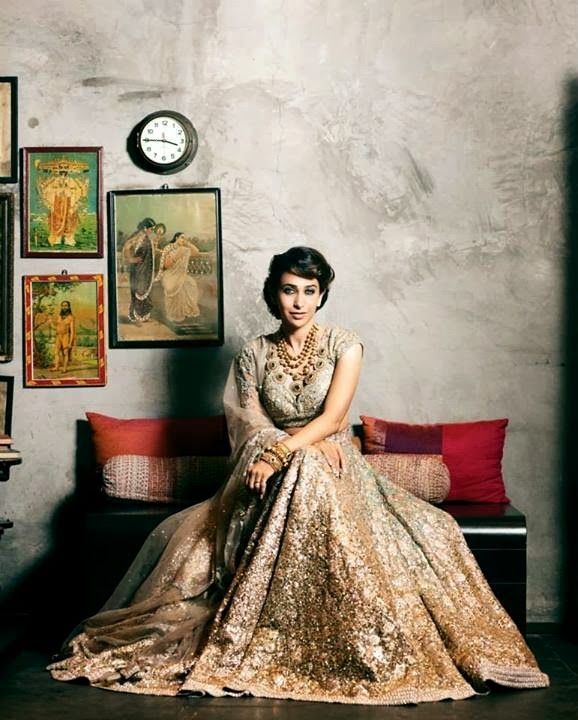 That is so stunning it hurts sigh. Whats that colour called anyway? Gold? Champagne? Olive? Color of lust? I want!!!! This would be lovely for an offbeat wedding, or even your engagement.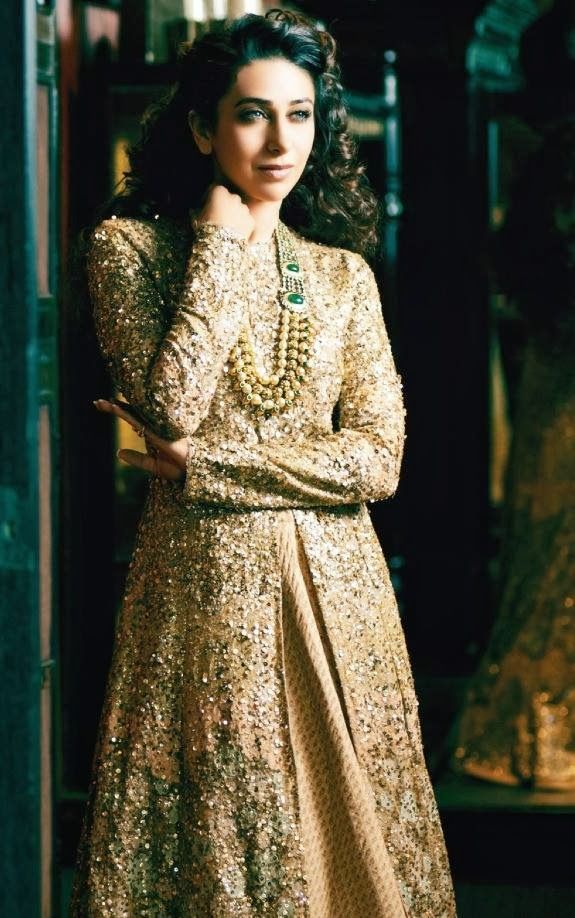 That is encrusted lace worn over a quilted skirt. This would be gorgeous for your wedding reception!
Whats your favourite piece from the Sabyasachi collection? Mine is the Karisma Kapoor lehenga in which she is sitting ! I wish he made his Band  Baaja Brides wear some of these ! I am getting a bit bored of the usual red-green lehengas on the show!
Pictures courtesy Sabya FacebookS