Brrr! Winter Wedding Ideas To Keep Your Guests Warm!
BY The WMG Bride | 15 Dec, 2022 | 4145 views | 5 min read
Tying the knot in December/ January where the temperature dips low and the foggy, misty evenings add to the chill in tha air? While as a bride, your adrenaline will get you through without feeling a thing, there is nothing more uncomfortable for a wedding guest than wearing their favourite, lightweight chiffon anarkali in the freezing cold. These adorable winter wedding ideas will ensure they keep warm even with the mercury dipping lower every minute!
Favour Ideas
Here are some favor ideas that are bound to be a hit in the freezing cold!
Put out some blankets out to grab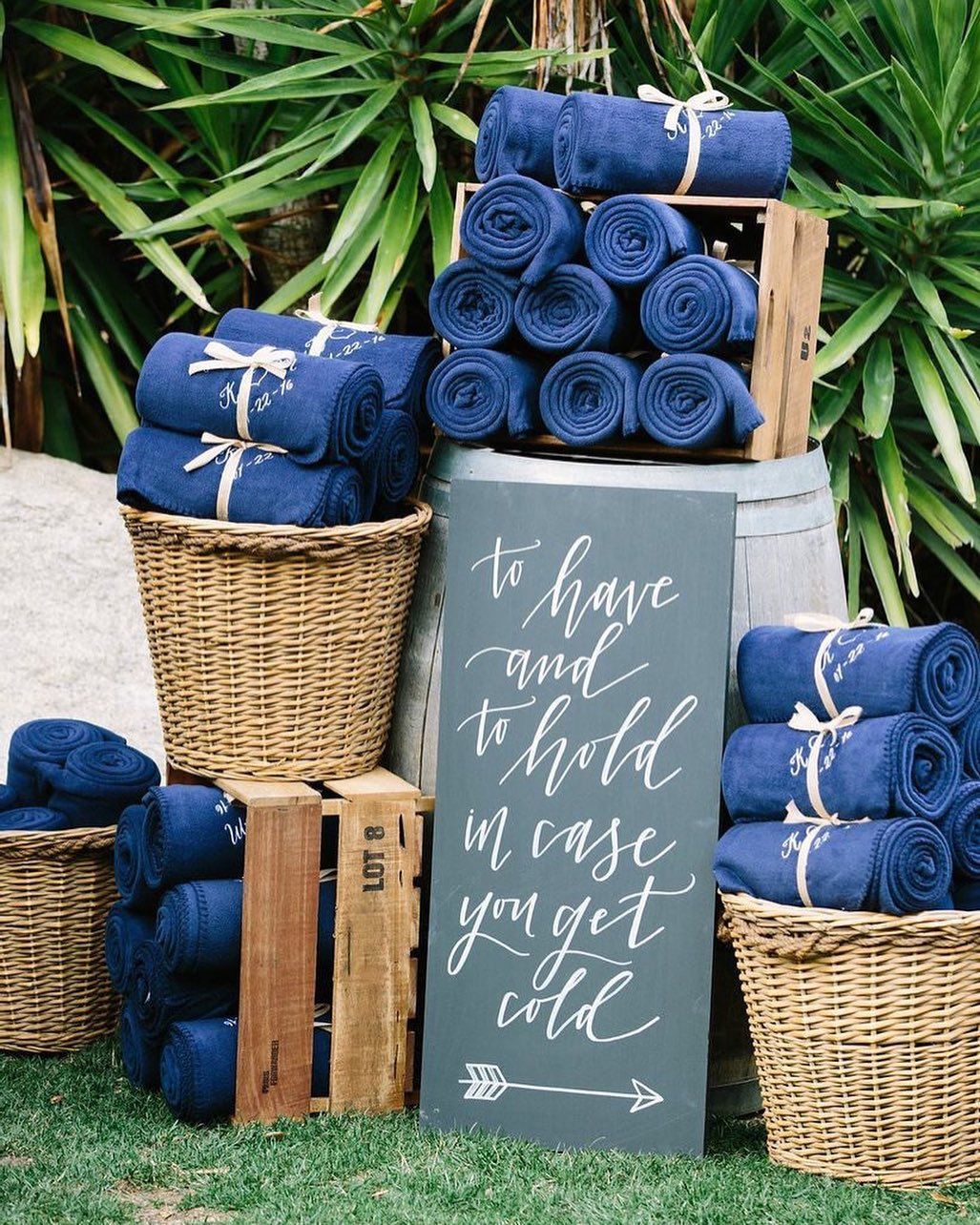 Image via @loversoflove
Feeling chilly? Ask your guests to grab a blanket or shawl, and make it look cute with cane baskets and signs!
Or shawls as favours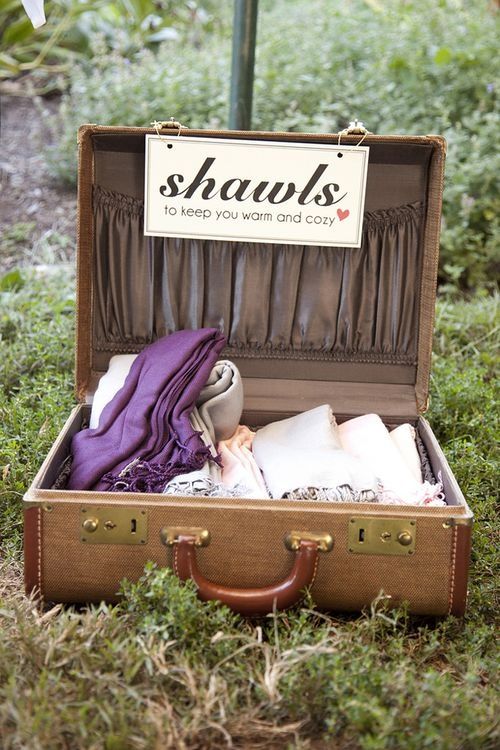 Image via Pinterest
If you are doing this for a mehendi then these could even be your mehendi favors for your guests to take home.
Gloves kept on chairs around the pheras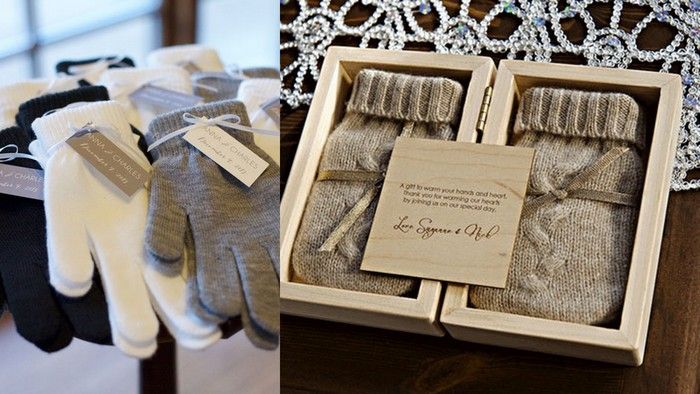 Image via Bridal Guide
When the gathering gets smaller and its just your close family gathered around for your feras, keep warm black gloves handy on each seat around the fera for everyone to slip into. Freezing fingers no more!
Give out some cute personalised chapsticks!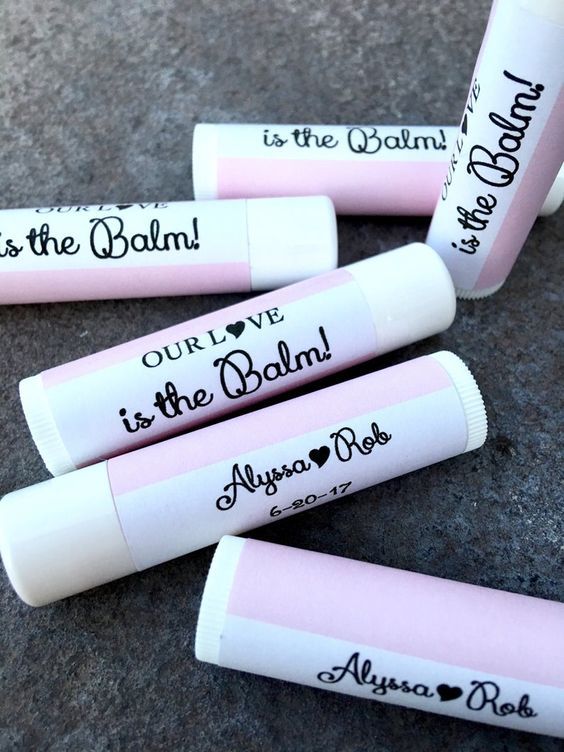 Image via etsy.com on Pinterest
While your waiters do the rounds serving food, keep a little section on their tray for distributing vaseline/ chapstick. Because no one likes cracked lips- specially at weddings. Besides, this would be a great wedding favour for your girls on your mehendi as well. Scented chapstick in the winters. Yes please.
Decor Ideas
Add that 'wintery touch' to your decor, especially if you're having an outdoot wedding!
Embellished Seating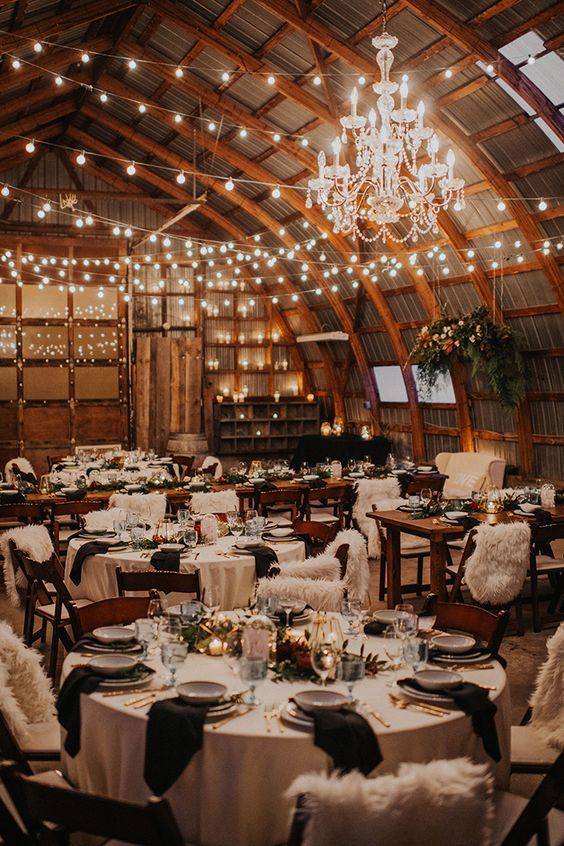 Image via Pinterest
If you are planning outdoor seating for your winter wedding, consider adding fur cushions or lining to your chairs. This is a quick and pretty way to glam up your wedding décor!
Mushroom Heaters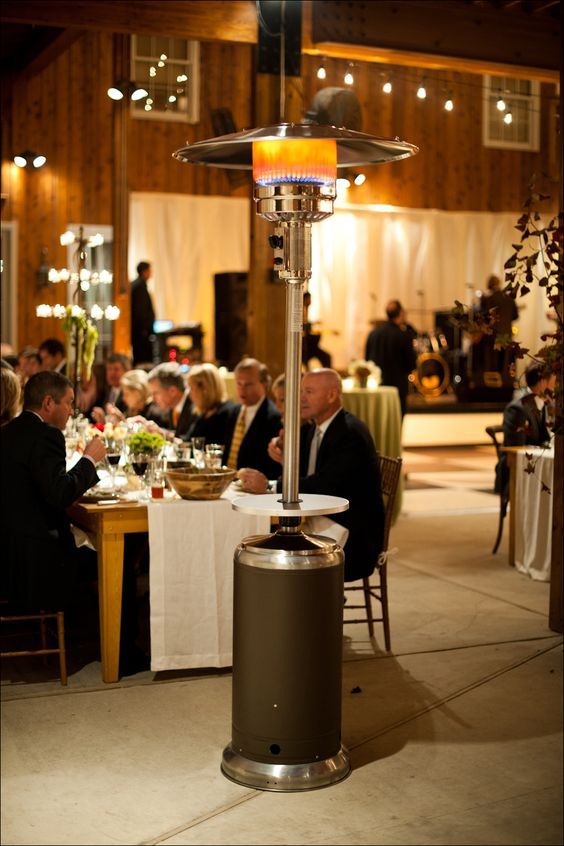 Image via Pinterest
Mushroom heaters have been gods gift to Indian weddings and If you are throwing an outdoor winter wedding then you MUST invest in atleast a couple of these.
Add a Bonfire or Fire Pit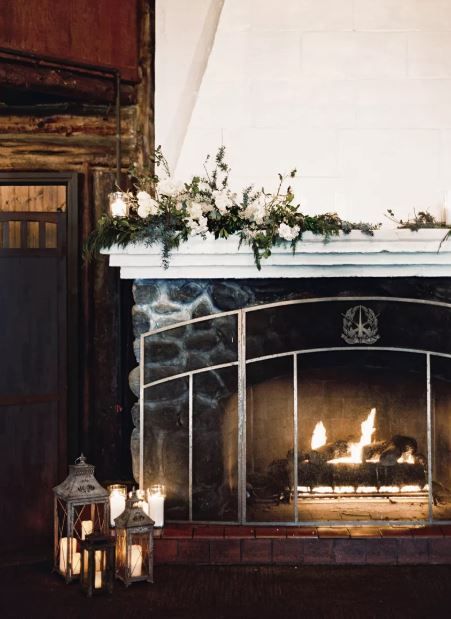 Image via Brides
Create cozy corners complete with blankets, a little bonfire or firepit to keep your guests warm. You can also serve food on warm plates that will fill your guests' tummy and keep them warm at the same time. 
Cute Winter Quotes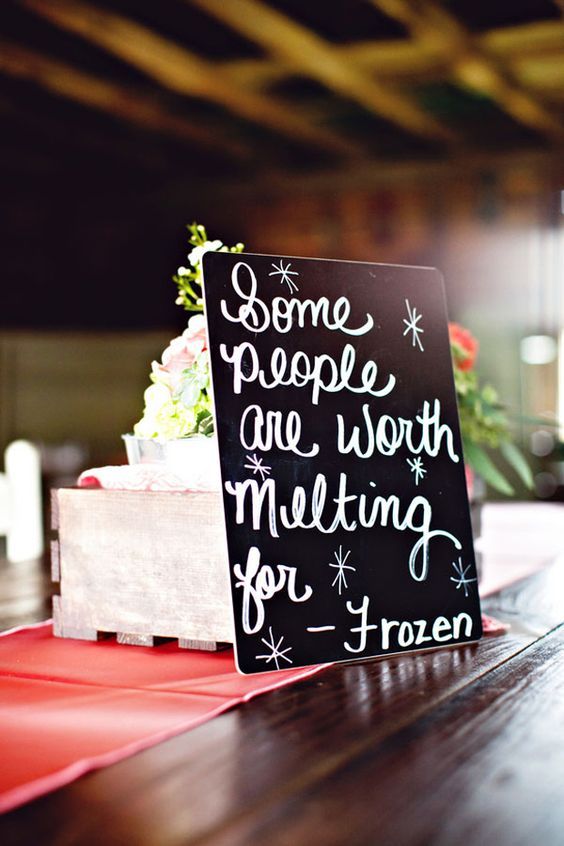 Image via Pinterest
You can add fun, wintery quotes to your wedding décor which will surely tickle your guests' funny bone. 
Food Ideas
Food hits differently in winters, and here are some amazing ideas to make sure your guests make the most of it!
A Pizza Party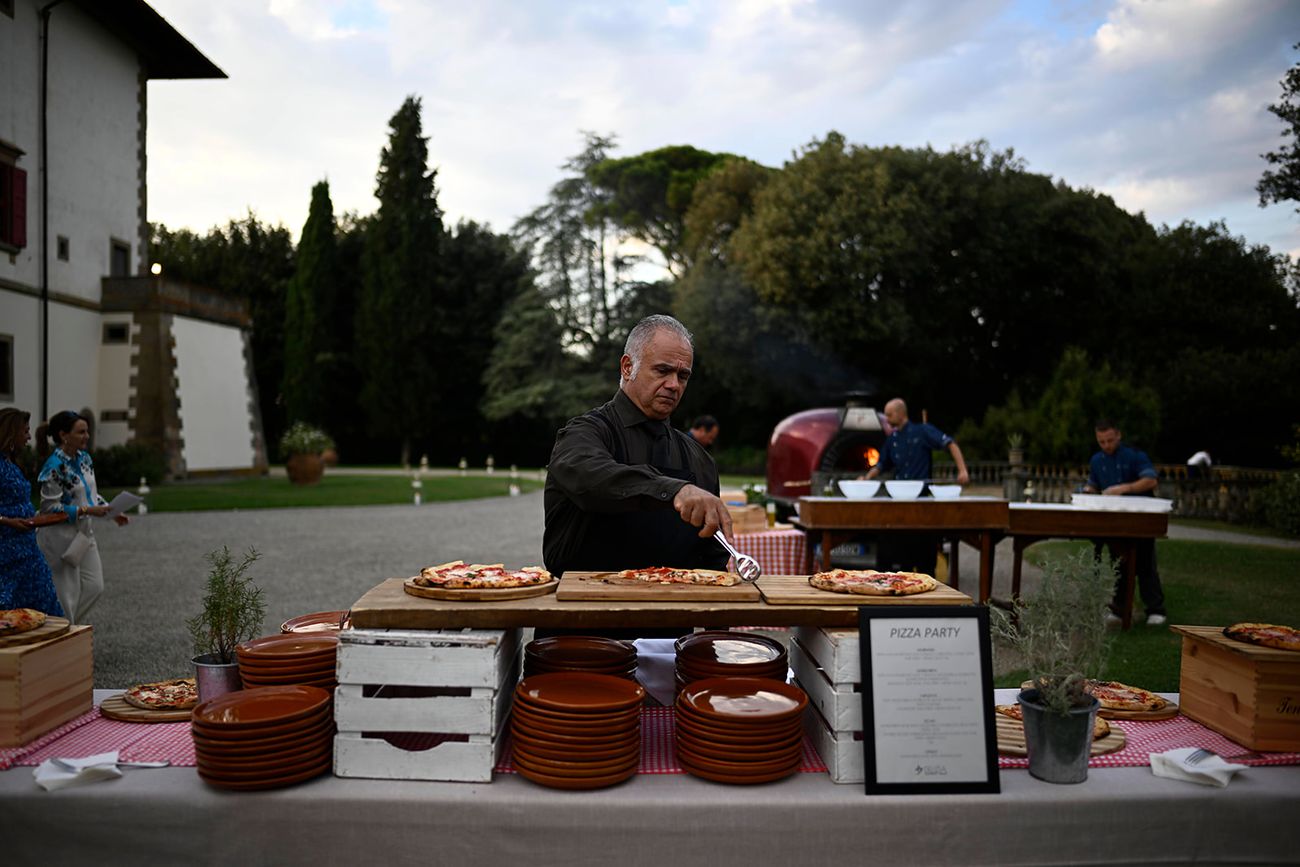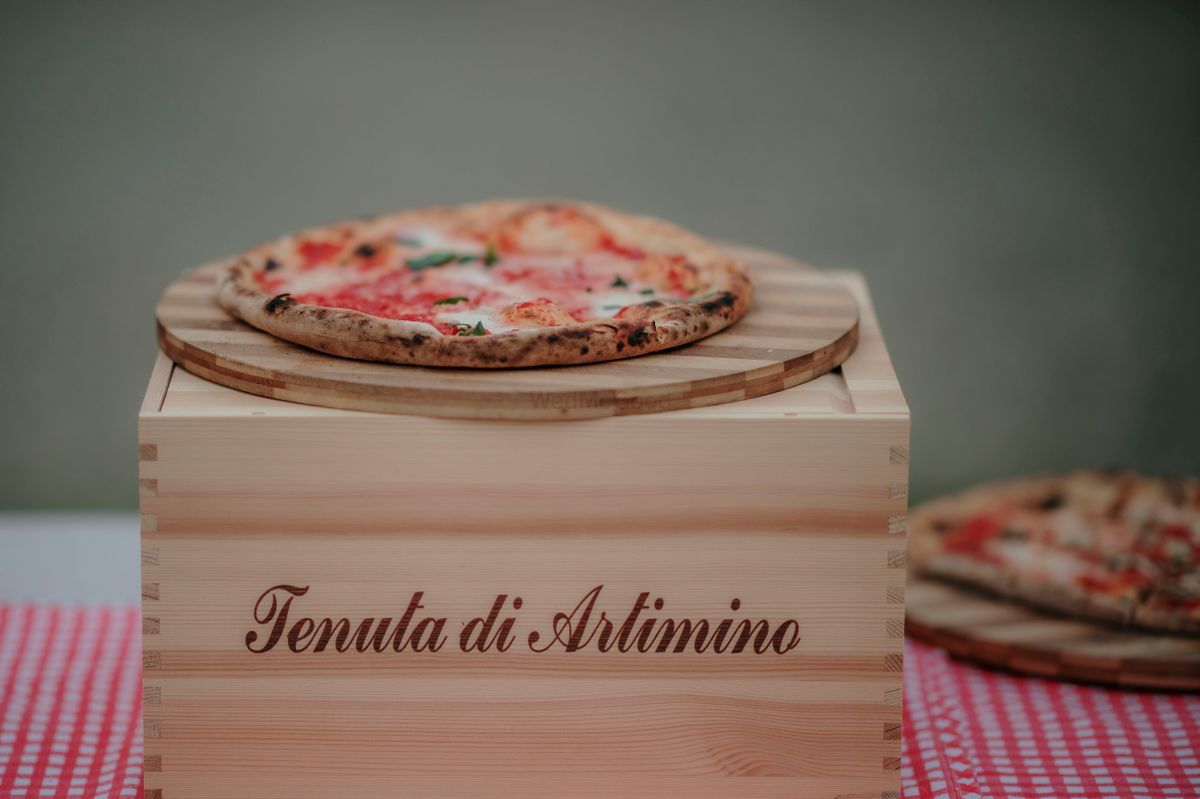 Image via Ruchika and Arun
This couple had a pizza themed welcome party, and we love the idea for a winter brunch- pizza ovens all around serving some yumminess!
A Hot Chocolate or Coffee Counter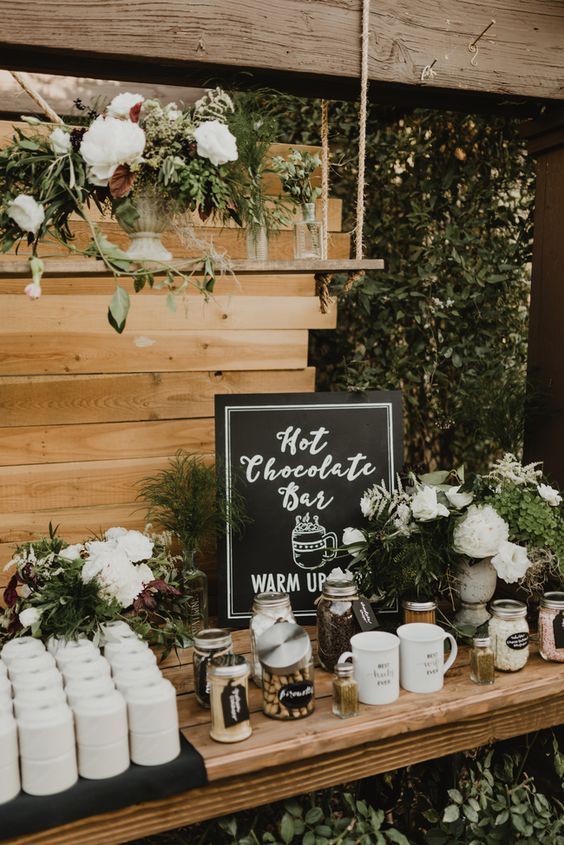 Image by Isaiah & Taylor Photography via Pinterest
Having a seperate counter for different flavours of Hot chocolate or Coffee is not just a good idea to keep warm but its super yummy as well. Mocha, Cinnamon, Vanilla, Caramel- so many different flavours of our favourite hot drink to keep you warm at your wedding and who wouldn't want to wrap their hands around a jar of hot chocolate?
Or maybe some mulled wine!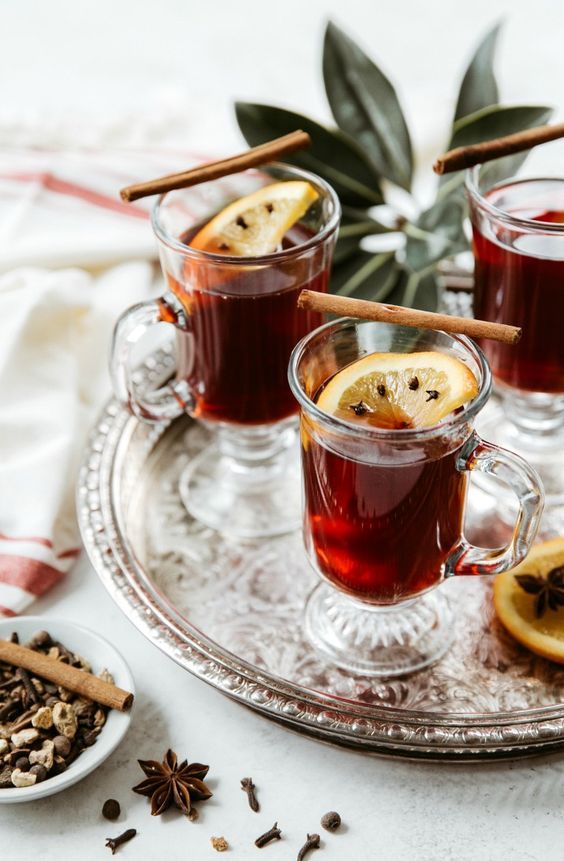 Image by celebrationsathomeblog.com via Pinterest
Serve some mulled wine to your guests- there's nothing like a cup of warm spiced wine to win over the cold and make your insides feel all warm and fuzzy.
Kullad Wali Chai and Coffee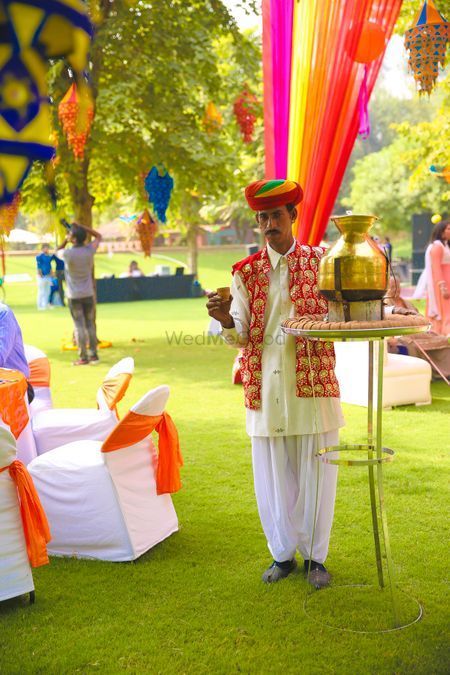 Image via WedMeGood
Guests love to sip on hot masala chai and coffee during winters! Create chai and coffee stations throughout the venue so that guests can keep themselves warm by sipping on tea and coffee as you and your groom take your vows. 
Smores Bar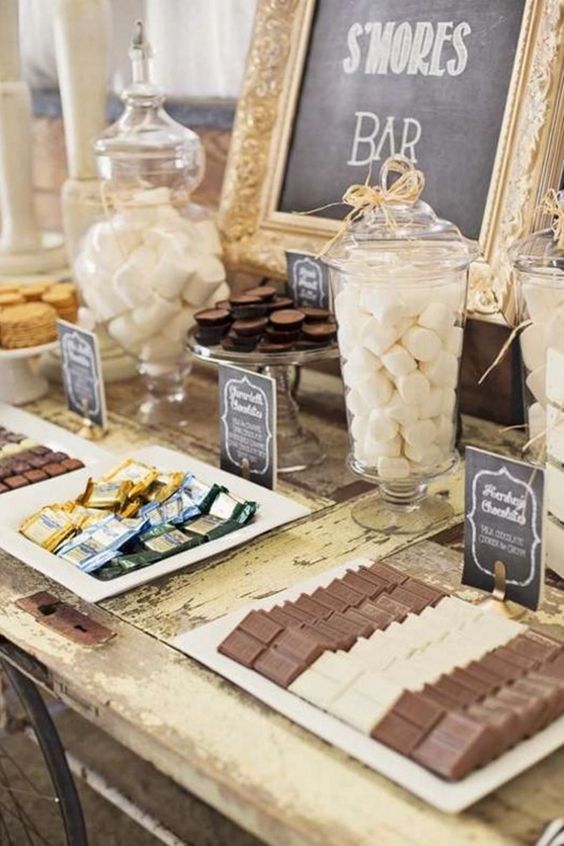 Image via Pinterest
A marshmallow DIY Bar? Yes, yes, yes!
Hot Chocolate Bar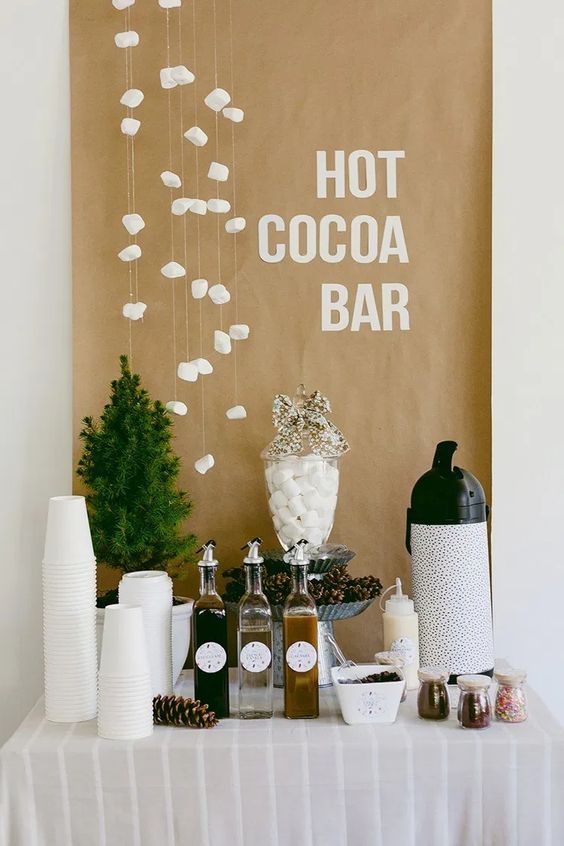 Image via Pinterest
Who doesn't love to have some delicious, chocolatey and piping hot hot chocolate during winters?! Create a hot chocolate bar with fun and delicious toppings such as crushed candy canes, chocolate chips and marshmallows, that guests can use to top off their hot chocolate. 
DIY BBQ or Smores Station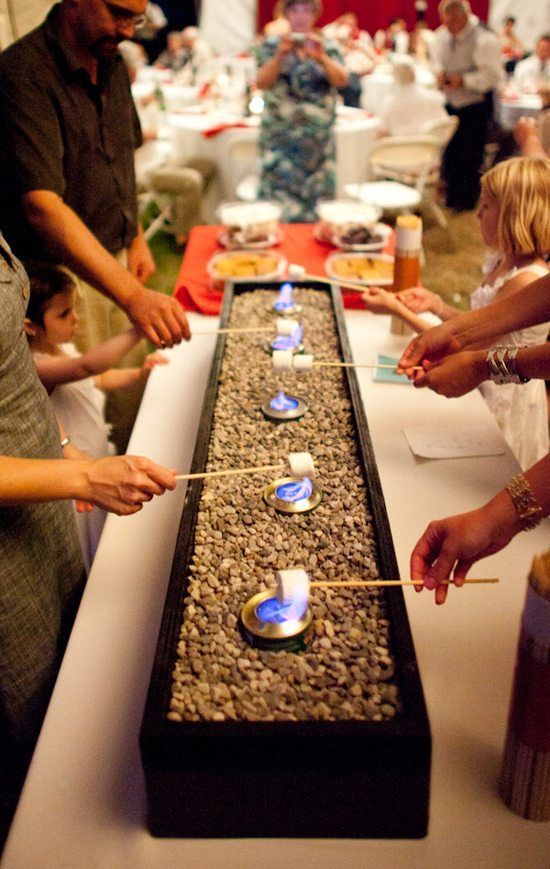 Image via weddingbells.ca on Pinterest
Not only is a live 'Tikka Counter' super yummy, having a couple of these stationed around the venue will ensure people flock to these to keep themselves warm. Smores are also wonderful for everyone to heat and eat!
Seasonal Dishes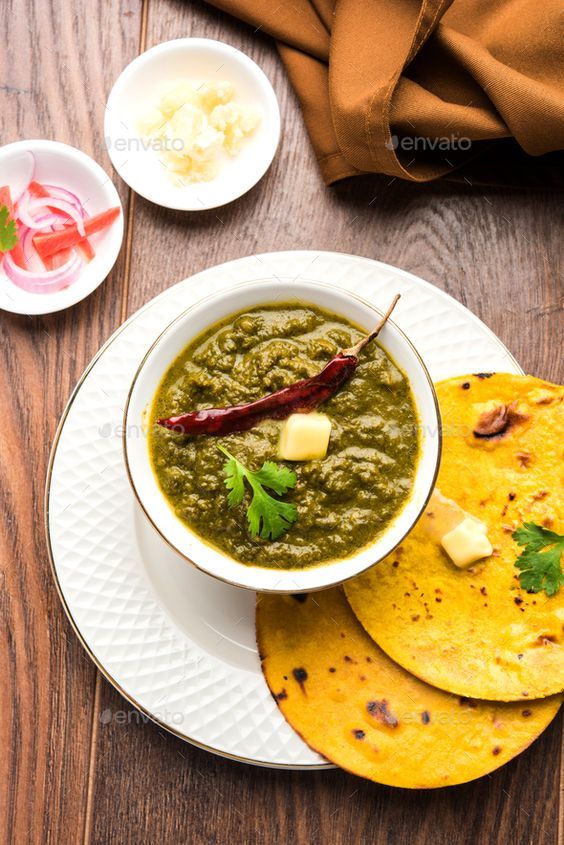 Image via Pinterest
Winter weddings are the season for sumptuous dishes such as the traditional makki di roti sarson da saag, bajra khichdi and bajra rotis. Add all these seasonal dishes to your wedding food menu and you'll see for yourself how much everyone loves having it during the winters! 
Yummy Winter Desserts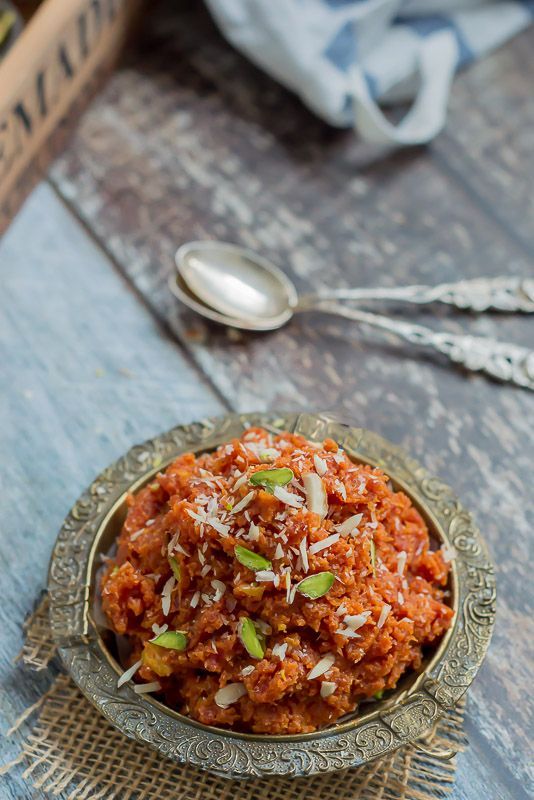 Image via Pinterest
Add some popular warm winter desserts such as sticky toffee pudding, warm chocolate pudding, apple crumble, halwas and some delicious 'nolen gur' items that will warm your guests right up! 
Try out these awesome ideas and we are sure your guests will stay all warm and cozy at your winter wedding! 
ALSO READ: Stylists Reveal: Silhouettes that will Trend for Winter Weddings!
 Also Read: Winter Wedding outfit Ideas for the bride
*Updated by Riya Agarwala.