Building a Photo List: Must-have Photos You Don't Want To Miss!
BY The WMG Bride | 27 Sep, 2016 | 962 views | 3 min read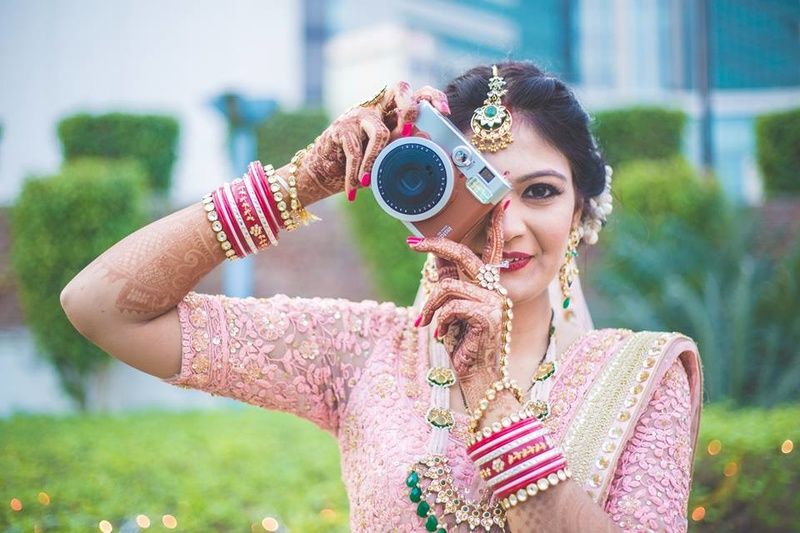 Photo by Girl in Pink Photography★ 5 . From the Wedding: Dhanika & Rajat
What's a photo list you ask? Well,  here is the thing- amidst the madness you probably won't realise what is / is not being captured and sometimes having a list of certain things you want to be photographed before hand helps your photog get clarity on moments that are important to you. Now you might think -Photo list? Really? Wouldn't my photog know what to photograph? ..Well ofcourse, if you have a stellar photographer like these ones here he doesn't need these and we recommend you let them be creative and do their own thing but sometimes there are small details that may get missed out which are important to you and you may want to have a discussion with your photographer about them before hand like the ones below
Important: Remember, this is just a guideline and you would want your photographer to be creative , shoot what he wants to and ultimately TRUST him to give you the best shots without handing over a list to him. We recommend you shortlist 5 shots you REALLY want and ask him to do those, let him be creative with the rest- after all you hired him for a reason!
Photo List
While getting ready:
Lehenga / Saree on Hanger
Getting ready shot of doing hair and makeup
Engagement rings together. See ideas for these here
Shot of the invitation cards: So many people forget this, but a pro shot of your invites is a must
Shot when the dupatta is first placed on your head
Shot of Pagdi going on grooms head / tieing his tie
Shot of bride adjusting Nath, if any
Shot of Mehendi when its still black
Shot of the grooms shoes and brides shoes
Shot of your sisters/ friends helping you adjust your lehenga/ dress
Before stepping out:
Solo shot of the bride
Shot of the bride surrounded by her girls
Shot of the brides mom and dad
Solo shot of the groom
Shot of the groom on the horse
Shot of the grooms parents
Moments to capture
Shot of 3 generation of engagement rings: Put your hand next to your mom and grandmoms. Would be one to frame.
Shot of Grandparents from each side
Shot of the grooms face when he first sees the bride
Shot of the brides mom and dad when they first see the bride
Shot of the bride entering
Shot of the groom reaching out his hand to help the bride on stage
Shots of the feet as the bride raises her lehenga to walk and reveals a payal worn inside
The Jaimala shot
Shot of your dad hugging you during the vidai
3 Generation shot: bride, mom , grandmom
3 Generation groom shot: groom, dad, grandad
Bride and groom clicking a selfie shot?
Now that you know the different shots you want to take, why don't you go ahead and book a photographer for your wedding! 
Anything else you want to add to a shot list for an Indian wedding
 Contributed by Guest Author