#Checklist: 20 Quick Bridal Makeup Tips For Brides Who Do Their Own Makeup!
BY Sakshi | 26 Sep, 2016 | 1269 views | 3 min read
Planning on doing your own makeup? If not for the main function then atleast for the tiny ones? Keep these quick tips in mind.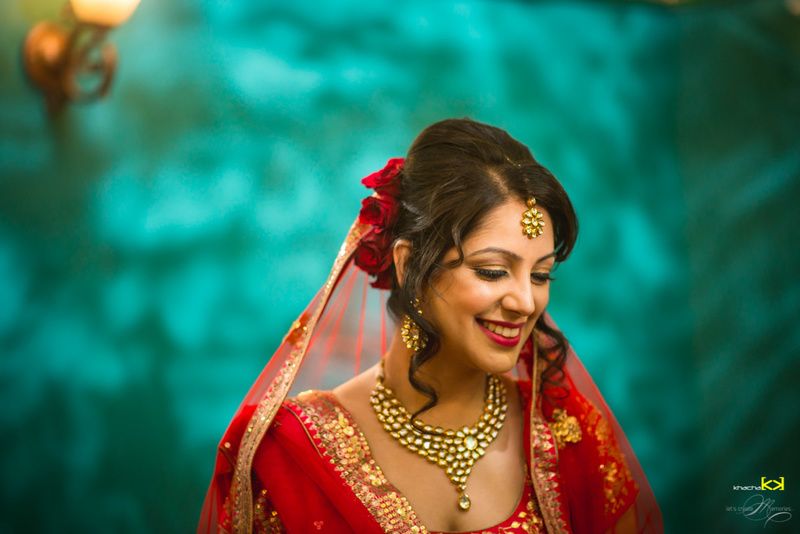 Photo Courtesy: Samridhi Thukral★ 5
Pack a makeup emergency kit. Hand it over to your sister or BFF- someone who's going to be around you to catch hold of! Here's a list of what all to put in it.
Before applying your foundation- make sure you moisturize well.
Keep some green tea bags or spoons in the freezer and place them on the eyes while the hair is getting done- will make the eyes look fresh and take care of any puffiness.
Exfoliate your lips and apply lip balm hours before the makeup gets done so that your lips look amazing with those long-stay matte lipsticks.
Q-tips can save your eye makeup- all that bleeding eyeliner or fallen eye shadow? A dry Q-tip can take care of that in a jiffy!
Once you apply lipstick, take a tissue paper and press down your lips on them hard. Now re-apply. This ensures your makeup lasts longer.
If your wearing a light lehenga or gown, avoid putting or getting foundation put too close to the décolletage- it's gonna stain the neckline and look ugly.
Don't forget to put foundation on the ears!
Put double tape behind the maangtikka or pendant of the mathapatti so it doesn't move.
If you tend to get oily, keep blotting sheets handy so that you can keep soaking up the oil instead of powdering over it again and again.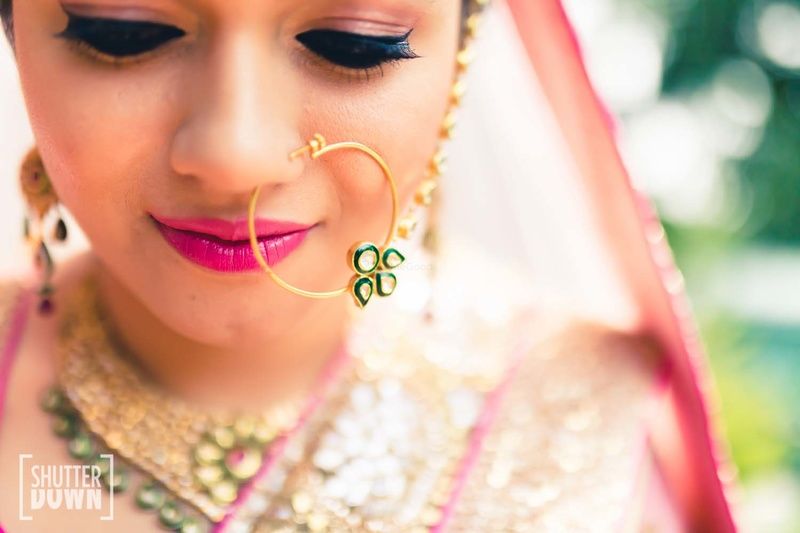 Shutterdown - Lakshya Chawla★ 4.9
Don't have a gel liner and have a pencil instead? No worries, just make sure you put a lighter on the tip of the liner to soften it and use it as a gel liner! :)
Your eyeshadow needs to look brighter? This is what you do, just put on a white liner on your eyelids during prep and bam, your eyeshadow will look better and brighter!
Never ever do a facial a day or two before your wedding - always keep a gap of 4 days. If you badly feel that you need a last minute one, just take a couple of ice cubes in a paper towel and rub in on your face for 10 minutes. Ice cubes will act as natural primers and they absorb all the oil, clear clogged pores and make you glow.
Have a mascara that has thickened? Simple, just add a drop or two of your lens lotion and lo, re-wetted.
Want plump lashes? Dust them with powder before you apply mascara!
Want your lashes to curl up nicely a la Deepika Padukone-like? Then just run your hair dryer on the eyelash curler for 5 mins, they'll curl up super nice after that!
Need a lip plumper + breath-freshner all rolled into one? Add a few drops of essential peppermint oil to your lip colour and oh, you'll smell divine too.
Always carry coconut oil with you - it can be used to massage your face, as a night cream and as a makeup remover.
The absolute last thing you should do before you step out under the phoolon ki chaddar, dust your T-zone with a mineral powder to remove oiliness in photographs.
So, anything else you'd recommend?
Still, thinking that you would need a makeup artist for your wedding? Book your favorite makeup artist with just a click of a button!